Crowned Lion Rampant beneath Historical Crown 10 Stotinki Tsardom of Bulgaria Authentic Coin Money for Jewelry and Crafts (Tsar Ferdinand I)
Regular price
Sale price
$6.66 USD
Unit price
per
Crowned Lion Rampant beneath Historical Crown 10 Stotinki Tsardom of Bulgaria Authentic Coin Money for Jewelry and Crafts Making (Tsar Ferdinand I)
CONDITION: Extra Fine
Obverse: Coat of arms of the Tsardom of Bulgaria.
"The coat of arms ... consists of a crowned golden lion rampant over a dark red shield; above the shield is the Bulgarian historical crown--Wikipedia."
Lettering: * БЪЛГАРИЯ *
СЪЕДИНЕНИЕТО ПРАВИ СИЛАТА
Translation: Bulgaria
Unity Makes Strength
Reverse: Denomination above date within wreath.
Lettering: 10 СТОТИНКИ
Translation: 10 Stotinki
Features
Issuer Bulgaria
King Ferdinand I (1887-1918)
Type Standard circulation coin
Years 1906-1913
Value 10 Stotinki (0.10 BGO)
Currency First lev (1881-1952)
Composition Copper-nickel
Weight 4.0 g
Diameter 19 mm
Thickness 1.50 mm
Shape Round
Orientation Coin alignment ↑↓
Demonetized Yes
Number N# 4120
References KM# 25, Schön# 25.1, Schön# 25.2
Wikipedia:
The Tsardom of Bulgaria was the name of the Bulgarian state from Simeon's assumption of the title of Tsar in 913 until the Fatherland Front's foundation of the People's Republic of Bulgaria in 1946.
It occurred in three distinct periods: between the 10th and 11th centuries, again between the 12th and 15th centuries, and again in the 20th century. The first and the second Bulgarian Tsardoms are not treated as separate entities, but rather as one state restored after a period of Byzantine rule over its territory. But the third Bulgarian Tsardom was restored after a period of more than four centuries of Ottoman rule, and the government principles of the Medieval period can not be applicable, so it was treated as separate state, which is just a successor of the Medieval Bulgarian Tsardoms.
*******
...among Bulgarian intellectuals and revolutionaries in the period of the national awakening of Bulgaria ... the lion was considered and widely used as a major national symbol. After the liberational Russo-Turkish War (1877–1878) the coat of arms of Zhefarovich was laid in the base of the new state coat of arms, described in the Tarnovo Constitution of 1879 as follows:
Art. 21. The Bulgarian state coat of arms is a golden crowned lion on a dark red field. Above the field a princely coronet.
******
Ferdinand (Bulgarian: Фердинанд I; 26 February 1861 – 10 September 1948),[1] born Ferdinand Maximilian Karl Leopold Maria of Saxe-Coburg and Gotha (Фердинанд Максимилиан Карл Леополд Мария Сакс-Кобург и Гота), was the second monarch of the Third Bulgarian State, firstly as ruling prince (knyaz) from 1887 to 1908, and later as king (tsar) from 1908 until his abdication in 1918. Under his rule Bulgaria entered the First World War on the side of the Central Powers in 1915.
.....On 5 October 1908 (celebrated on 22 September), Ferdinand proclaimed Bulgaria's de jure independence from the Ottoman Empire (though the country had been de facto independent since 1878). He also proclaimed Bulgaria a kingdom, and assumed the title of tsar—a deliberate nod to the rulers of the earlier Bulgarian states. However, while the title tsar was translated as "emperor" in the First and Second Bulgarian empires, it was translated as "king" under Ferdinand and his successors. The Bulgarian Declaration of Independence was proclaimed by him at the Holy Forty Martyrs Church in Tarnovo, and was recognized by the Ottoman Empire and the other European powers. The Tarnovo Constitution was retained, with the word "prince" replaced by the word "tsar."
Share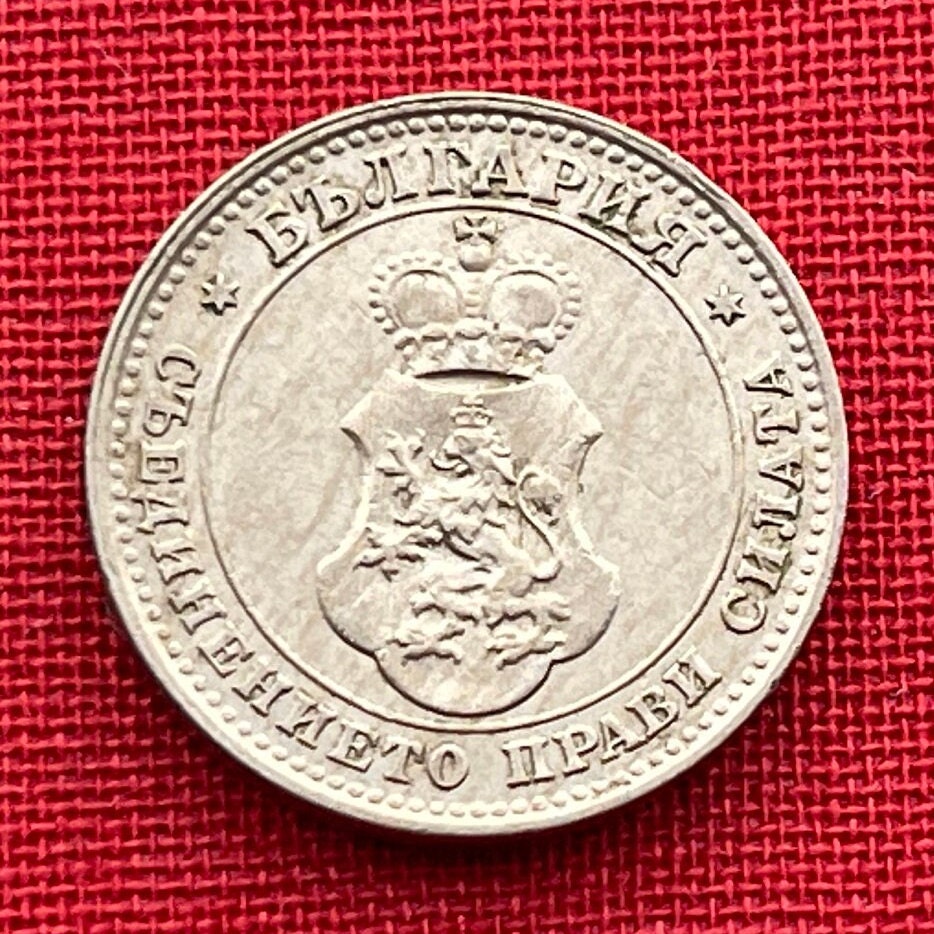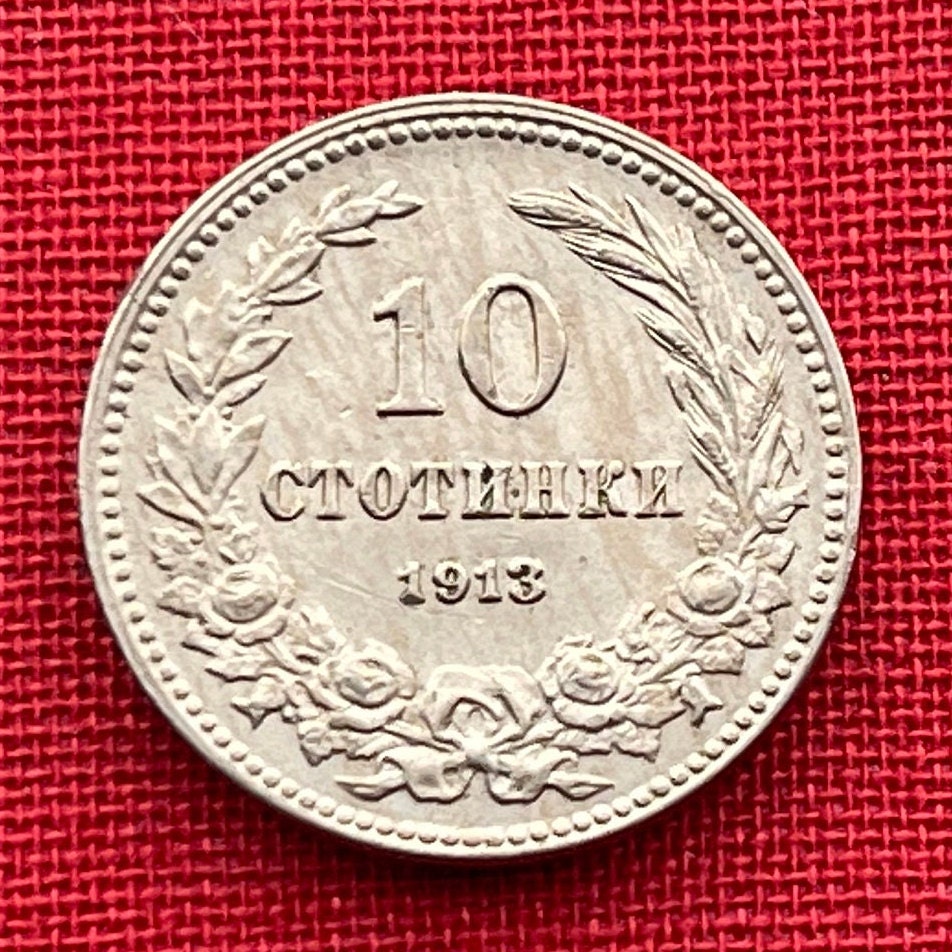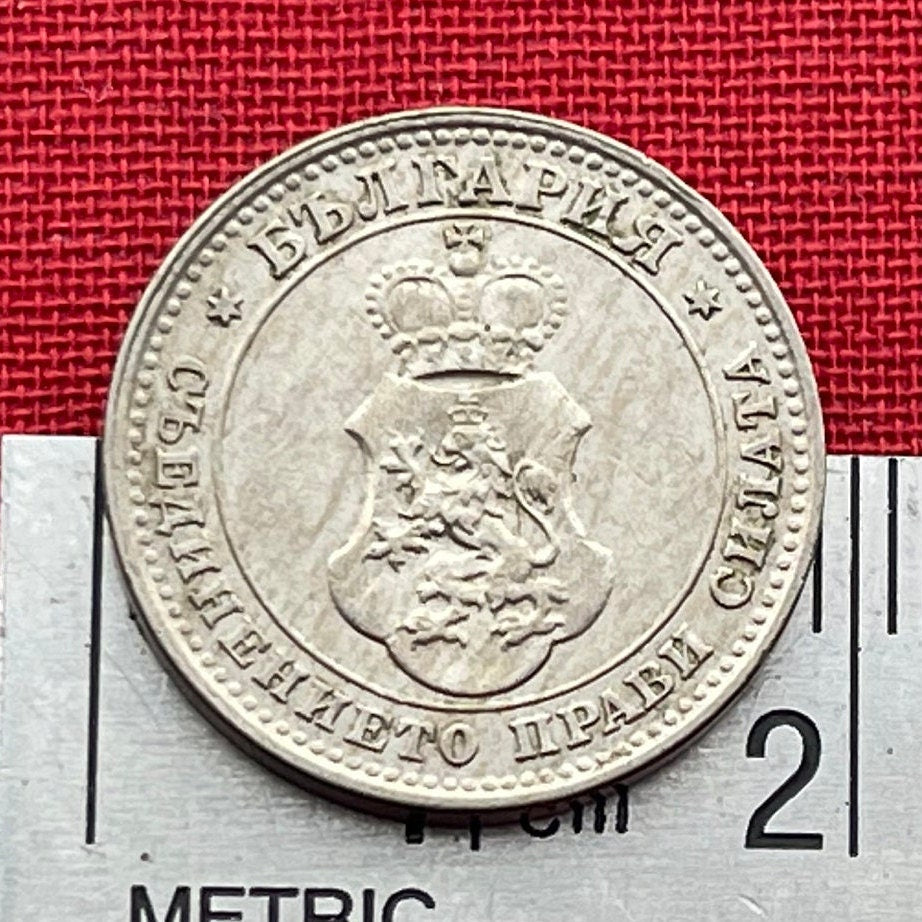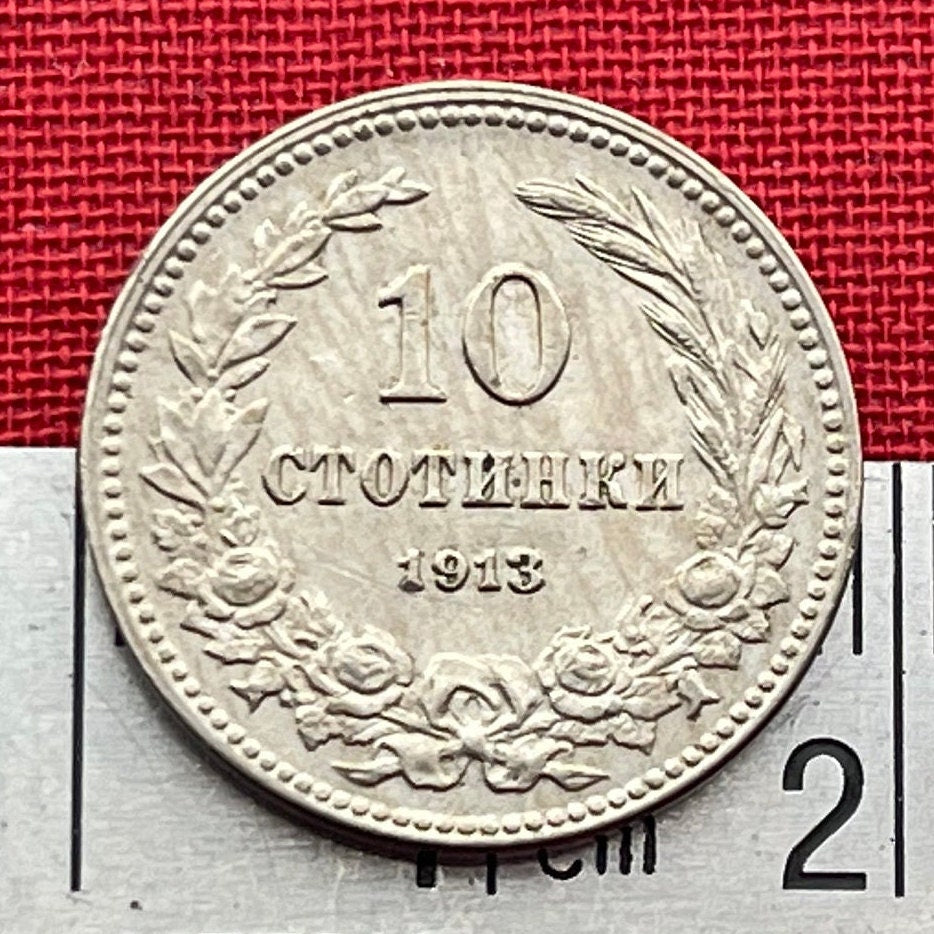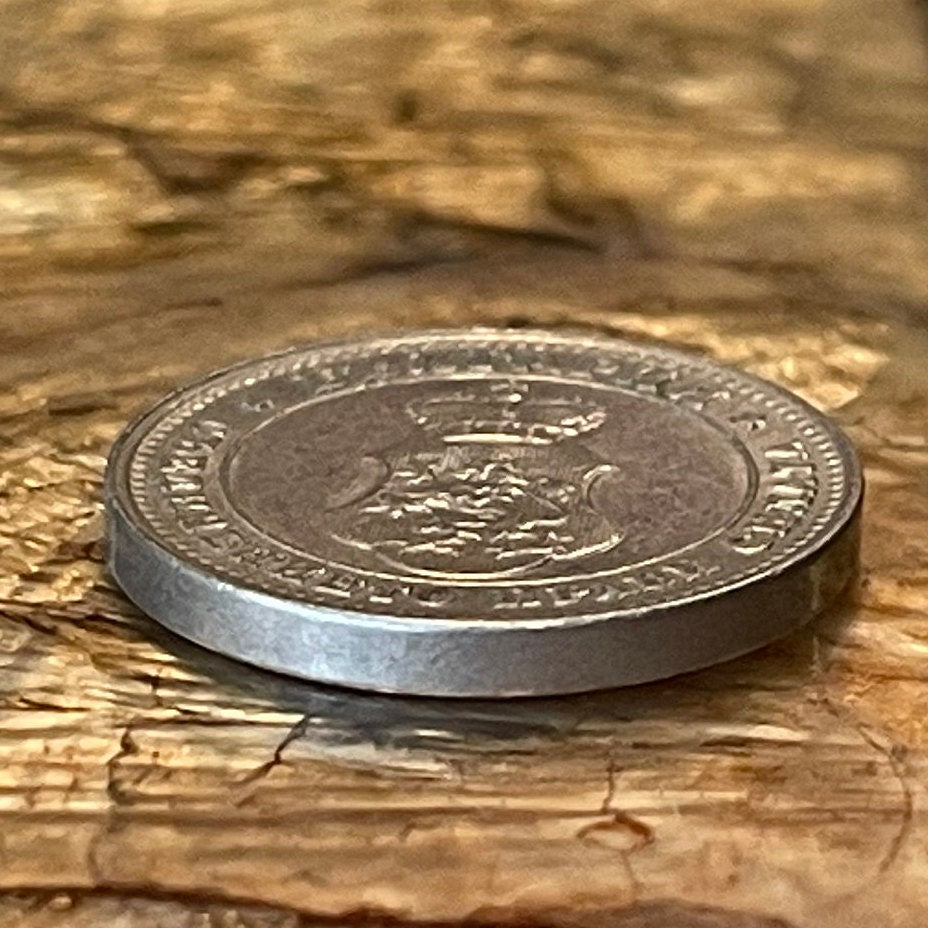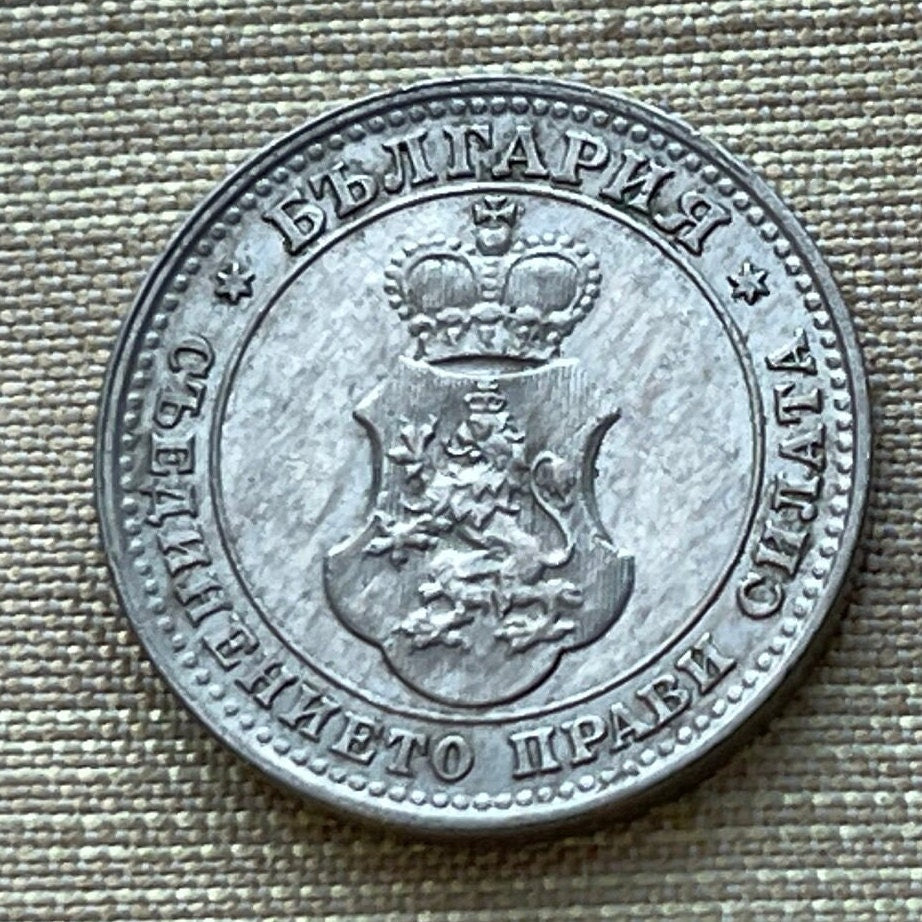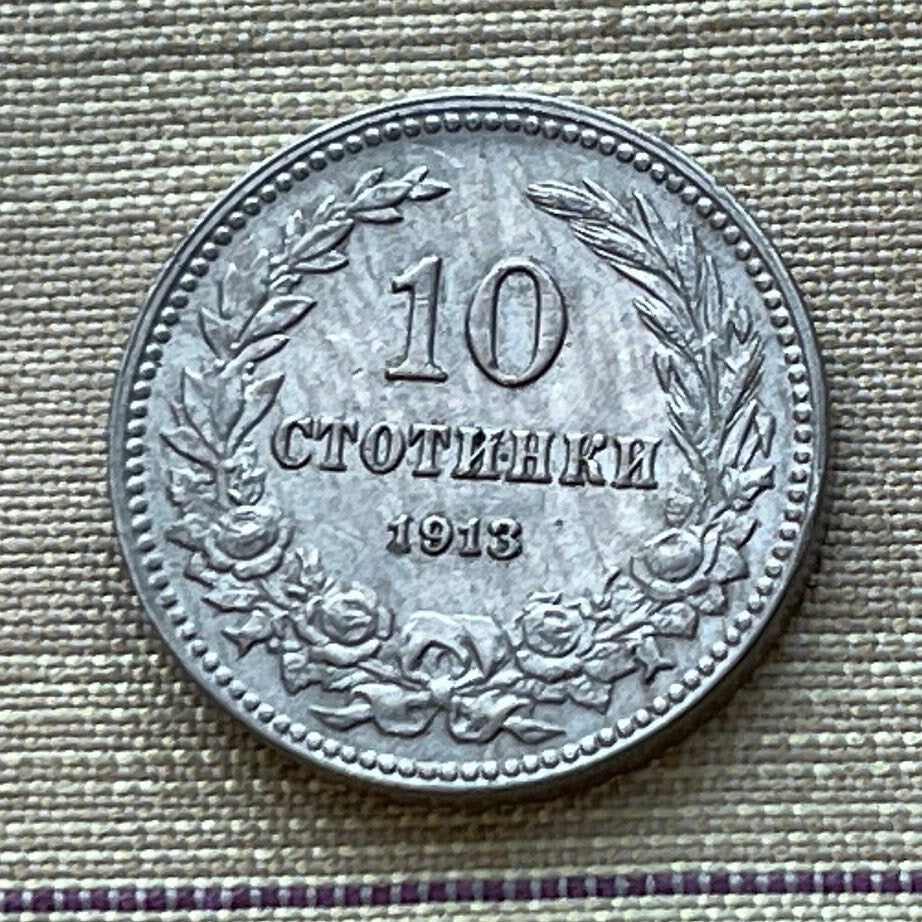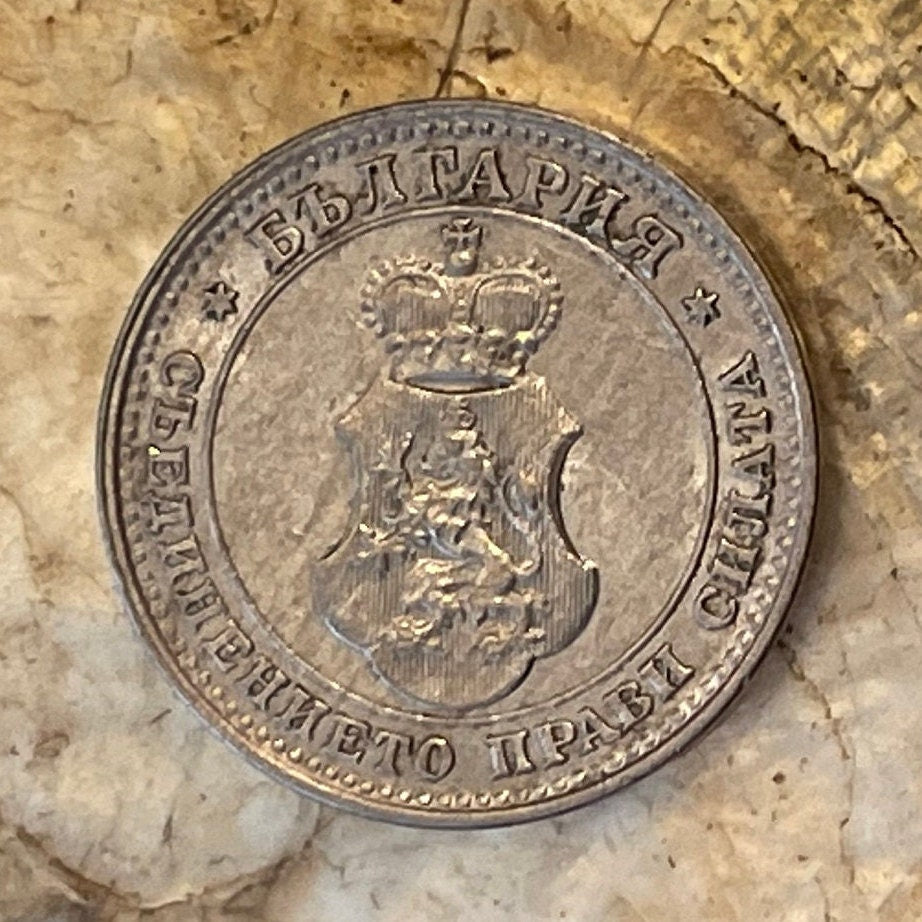 5 stars review from Miglena
5 stars review from Miglena
A beautiful coin from Bulgaria.
A beautiful coin from Bulgaria.