Snow Lion 1 Sho Tibet Authentic Coin Money for Jewelry and Craft Making (Bliss) (Joy) 1918 CONDITION: FINE
Regular price
Sale price
$15.92 USD
Unit price
per
Snow Lion 1 Sho Tibet Authentic Coin Money for Jewelry and Craft Making (Bliss) (Joy) 1918
Obverse: Snow lion facing left with scroll ornaments around, all surrounded by Tibetan characters within the petals of an eight-petalled lotus.
Script: Tibetan
Lettering: དགའ་ལྡན་ཕོ་བྲང་ ཕྱོ་ ལས་རྣམ་ རྣམ་རྒྱལ།
Translation: dga' ldan pho brang phyo(gs) las rnam rgyal
The Ganden palace, victorious in all directions
Reverse: Tibetan characters surrounded by arabesques and more characters.
Script: Tibetan
Lettering: རབ་བྱུང་ ༡༥་ ལོ་ ༥༢་
ཞོ་ གར
Translation: rab byung 15 lo 52 / zho gang
Cylce 15, Year 52 / One Sho
Features
Issuer Tibet (China)
Period Ganden Phodrang (1642-1959)
Type Standard circulation coin
Year 52 (1918)
Calendar Tibetan (16th cycle)
Value 1 Sho (0.1)
Currency Srang (1792-1959)
Composition Copper
Weight 6.20 g
Diameter 25.6 mm
Shape Round
Orientation Medal alignment ↑↑
Demonetized Yes
Number N# 4506
References Y# 21, Y# 21b
Wikipedia:
The Snow Lion (sometimes spelled snowlion; Tibetan: གངས་སེང་གེ་, Wylie: gangs seng ge; Chinese: 雪獅) is a celestial animal of Tibet. It is the emblem of Tibet, representing the snowy mountain ranges and glaciers of Tibet, and may also symbolize power and strength, and fearlessness and joy, east and the earth element. It is one of the Four Dignities. It ranges over the mountains, and is commonly pictured as being white with a turquoise mane.
The Snow Lion is a tulku or personification of the primordial playfulness of ananda "joy, bliss" (Wylie: dga'), comparable to the western unicorn. Though paradoxical, the Snow Lion does not fly but their feet never touch the ground; their existence is a playful continuum (Wylie: rgyud) of leaping from mountain peak to mountain peak. The energetic potency (wisdom or shakti) of the Snow Lion is expressed in the attribute of the gankyil or "ananda-wheel" the Snow Lion keep in eternal play. The gankyil is the principal polyvalent symbol and teaching tool of all the doctrinal trinities of Dzogchen and is the energetic signature of the trikaya. The gankyil is the inner wheel of the Dharmacakra of the Ashtamangala path of Vajrayana Buddhism.
Roar
The roar of the Snow Lion embodies the sound of 'emptiness' (Sanskrit: Śūnyatā), courage and truth, and because of this is often a synonym for the Buddhadharma, the Buddha's teachings, as it implies freedom from karma and the challenging call to awakening. It was considered to be so powerful that just a single roar could cause seven dragons to fall from the sky.
Share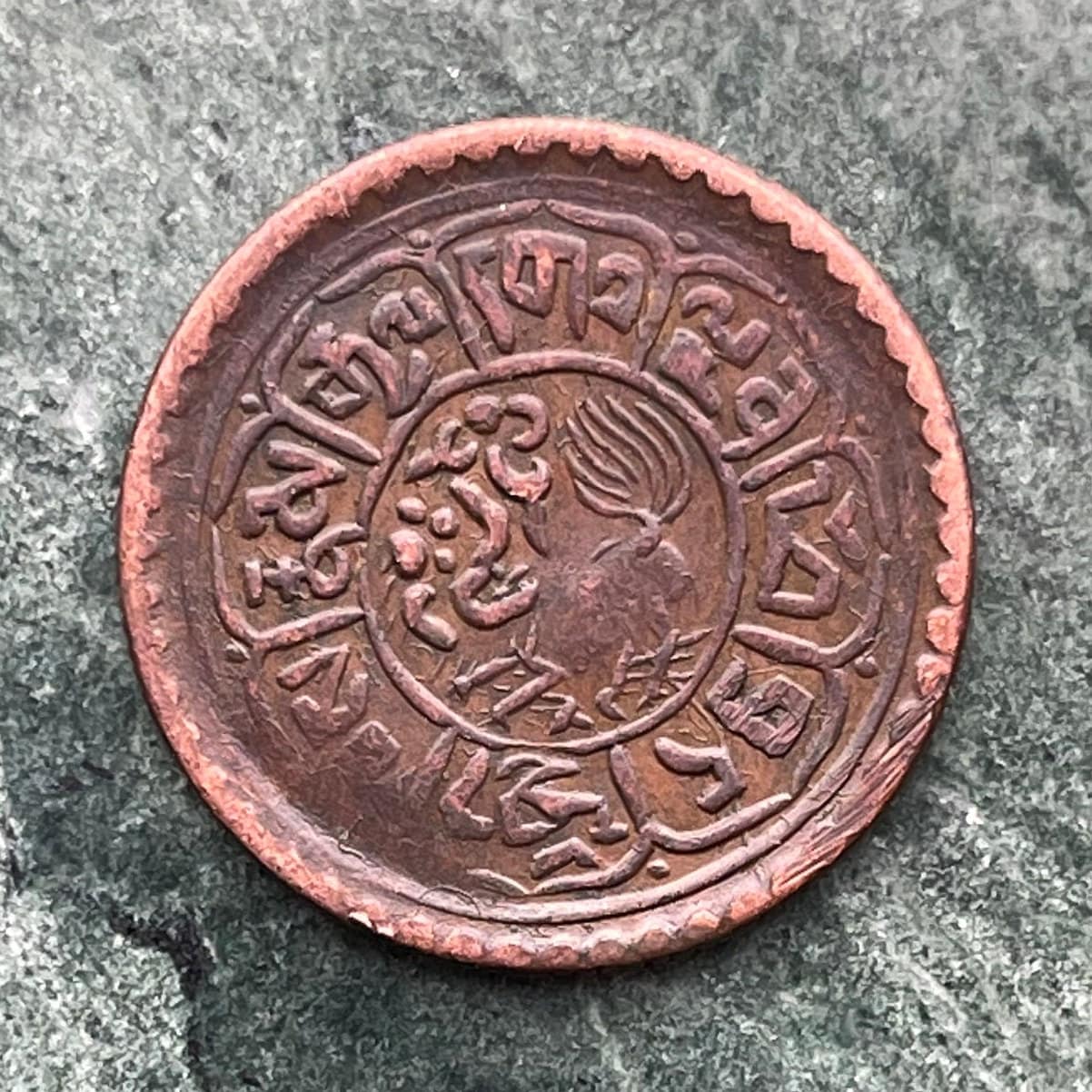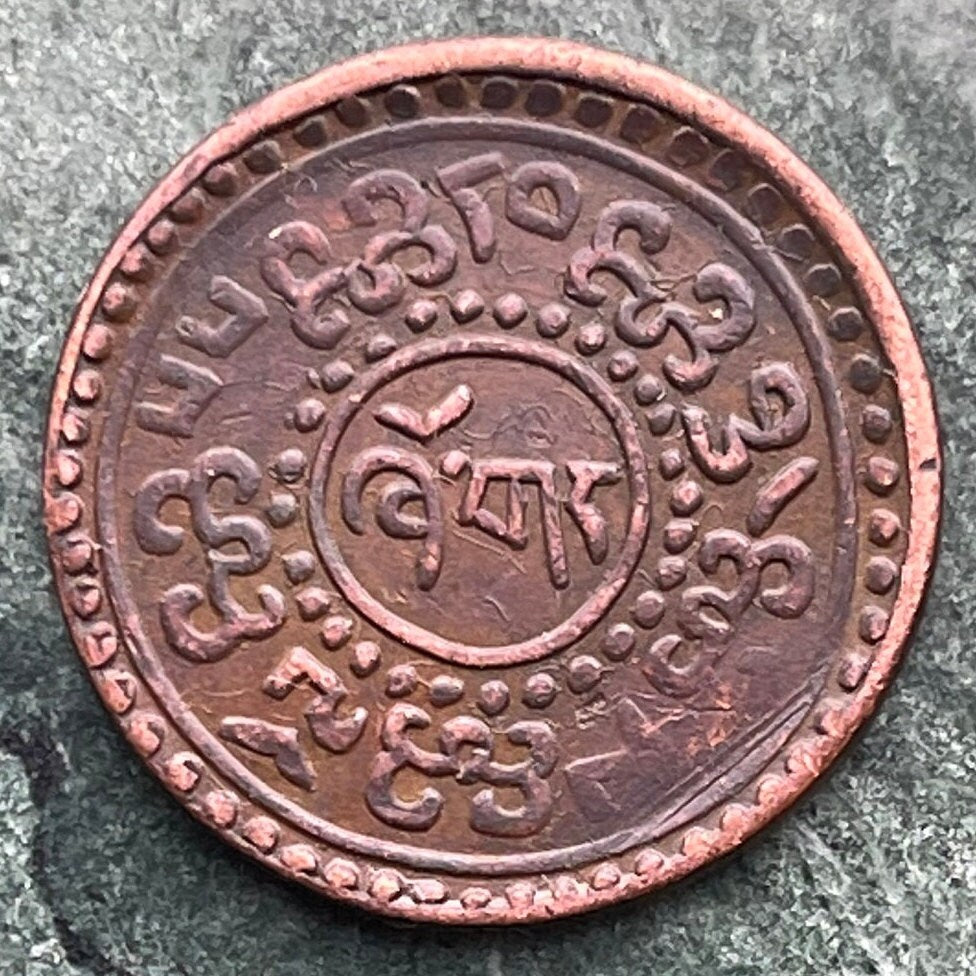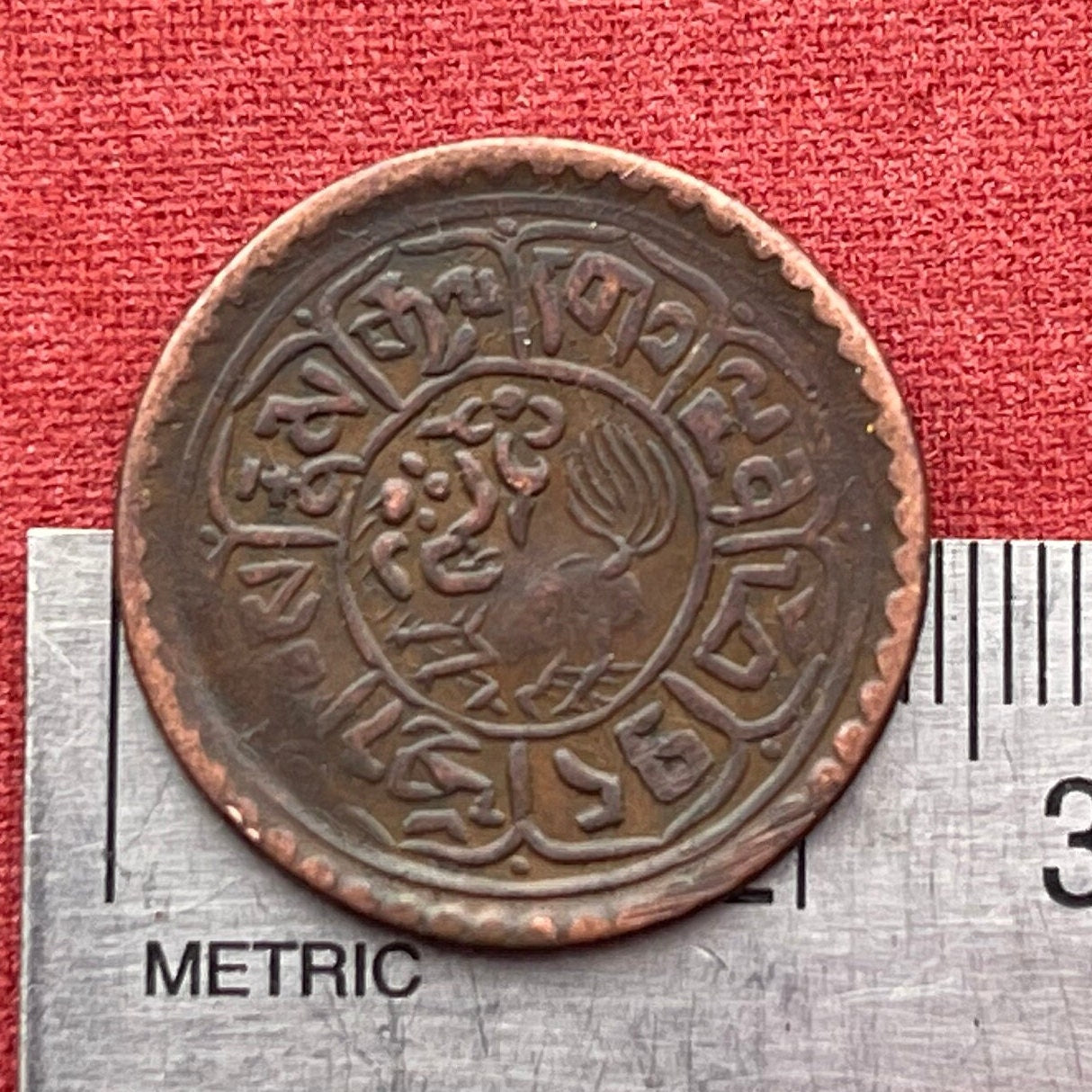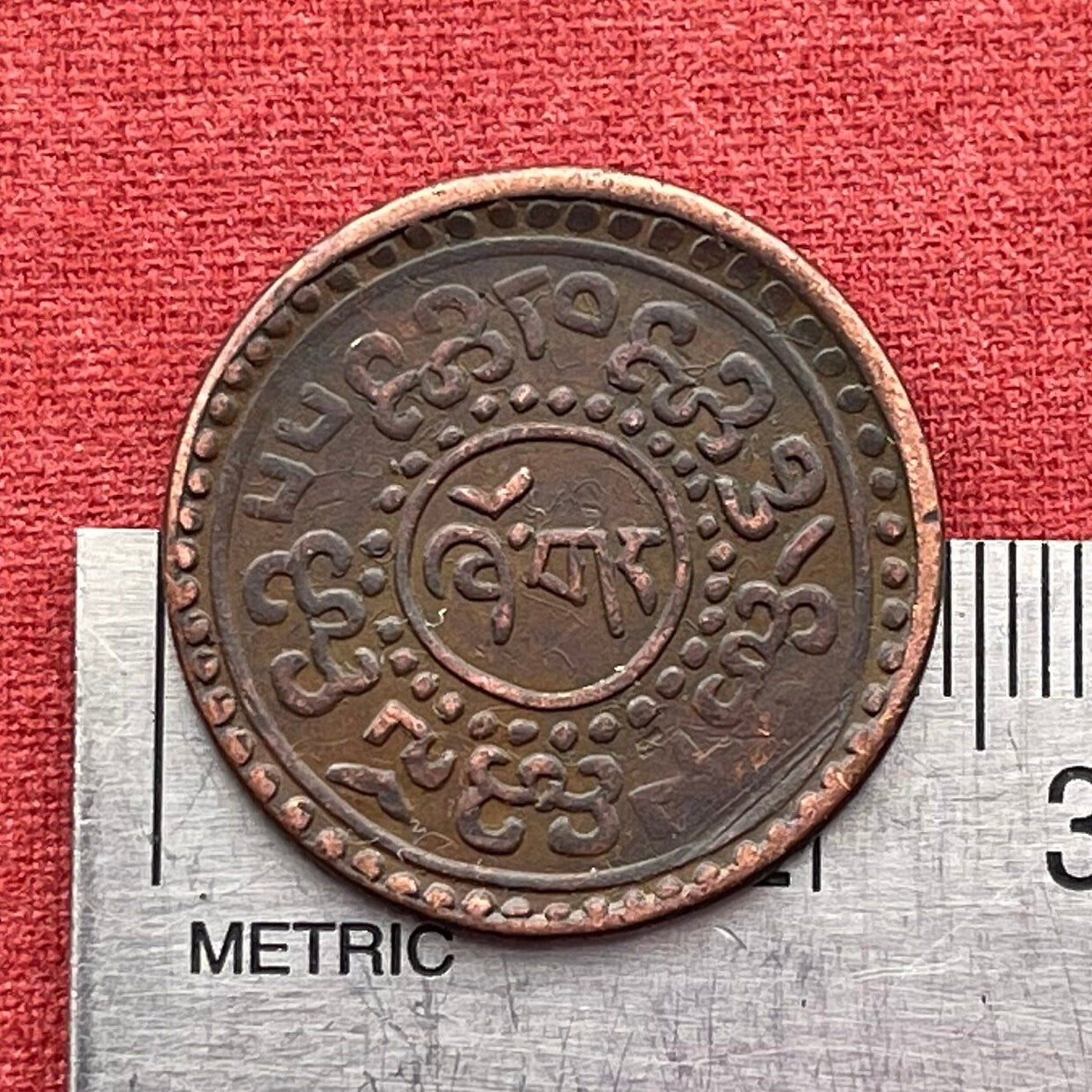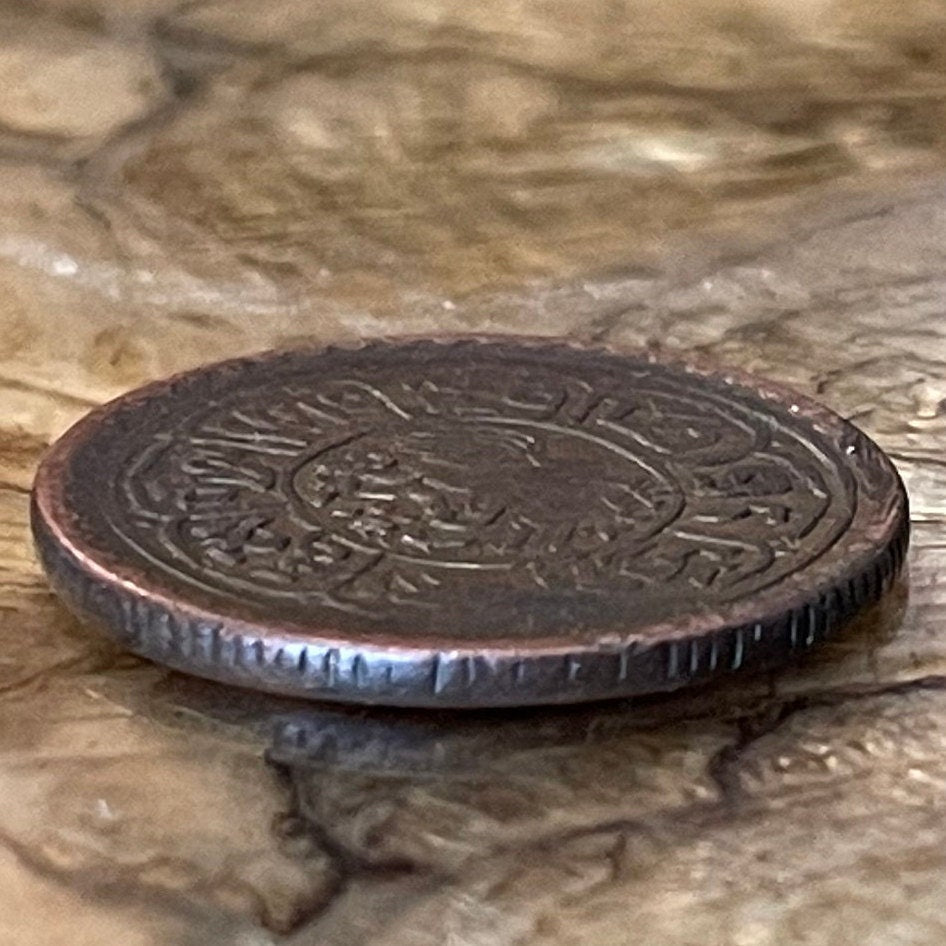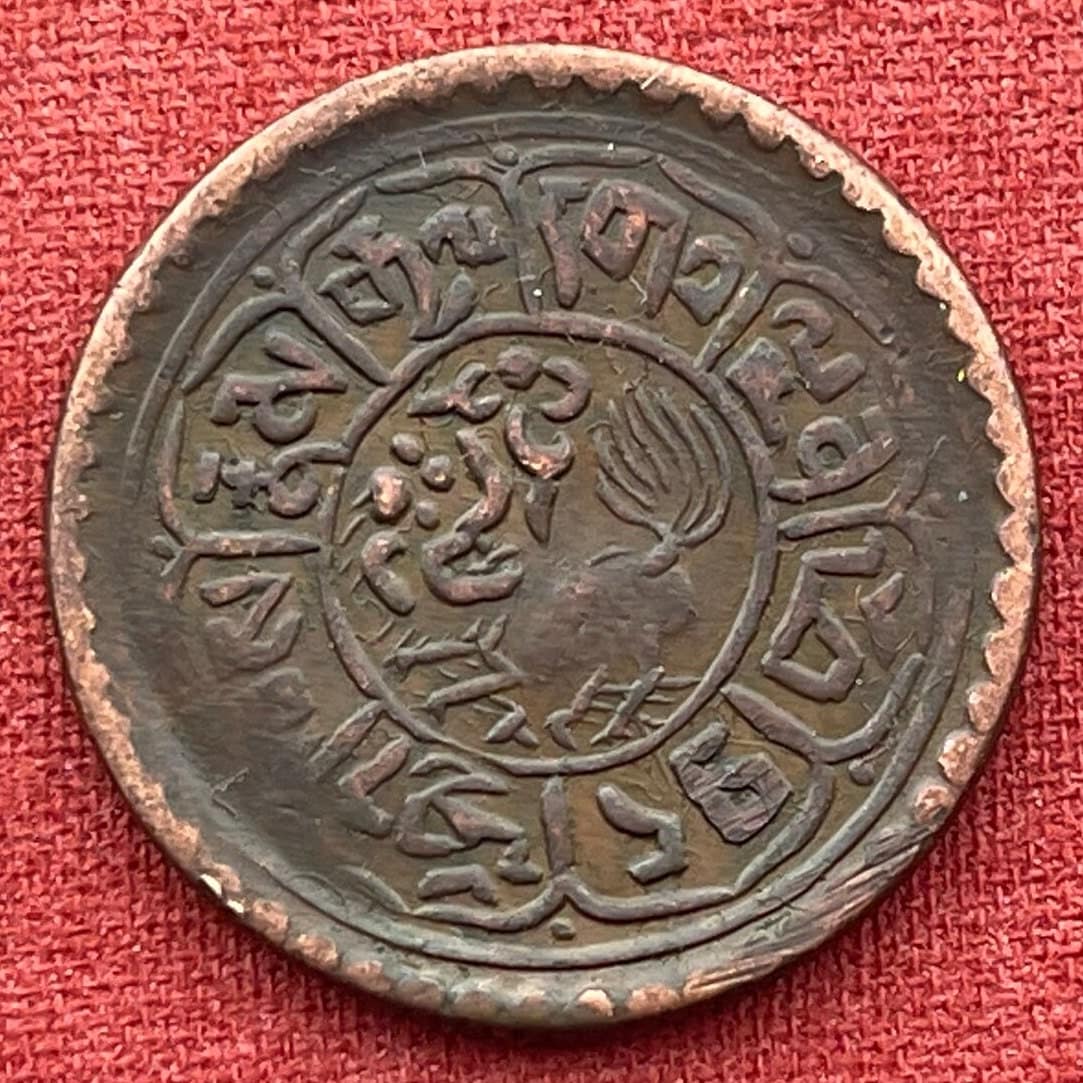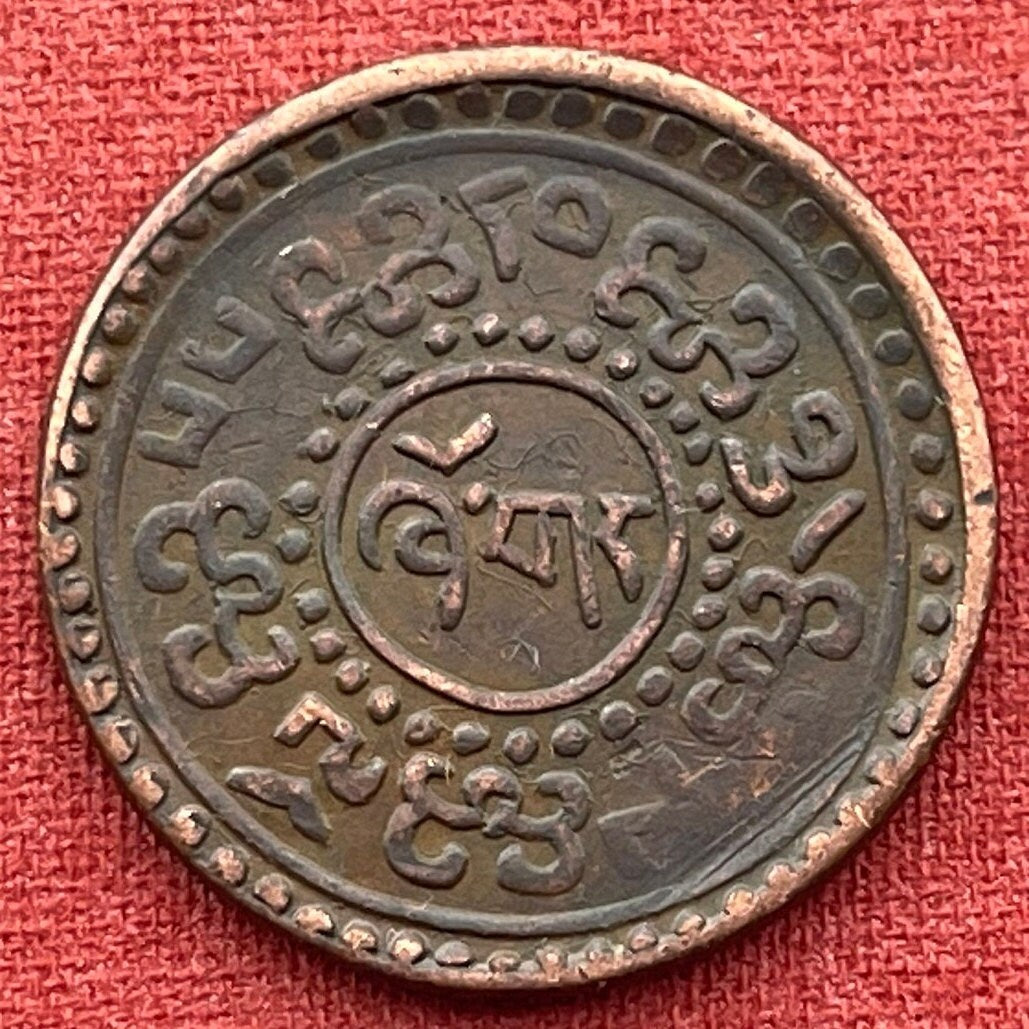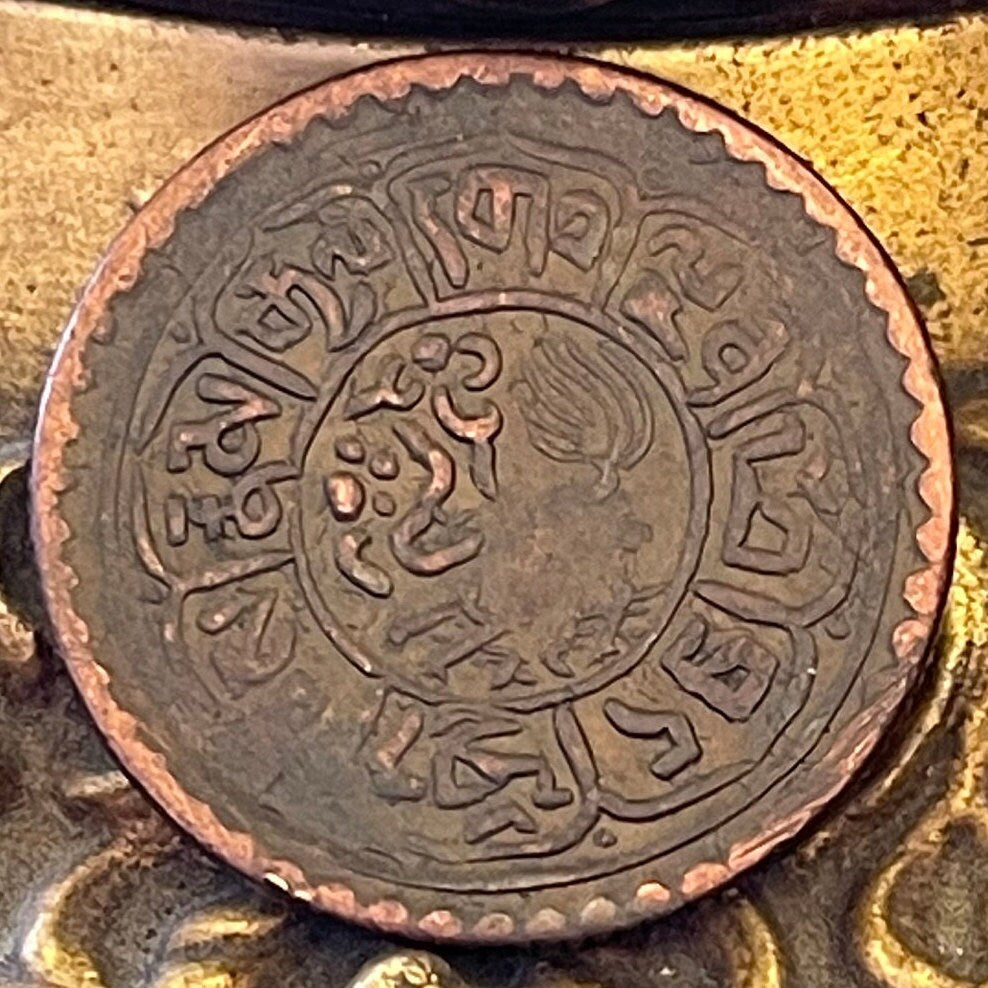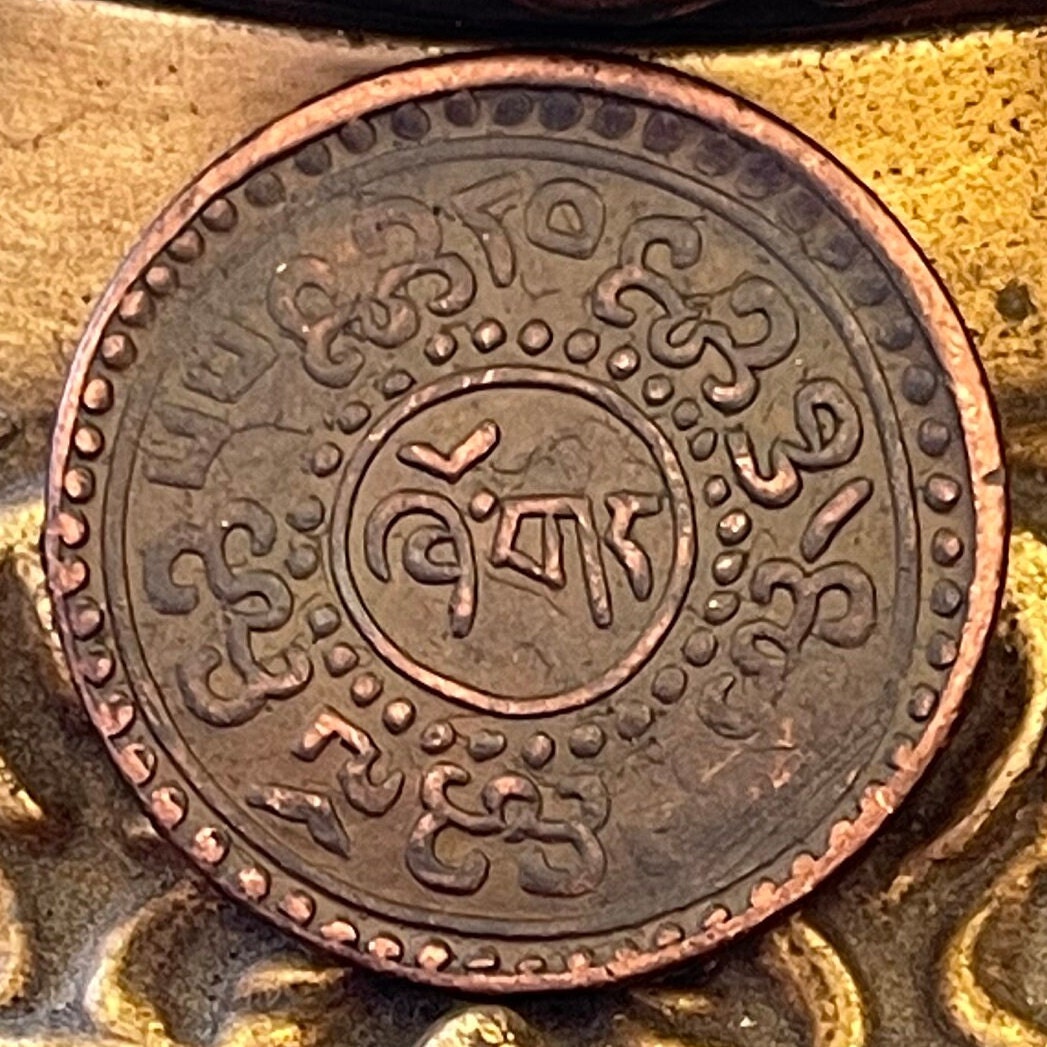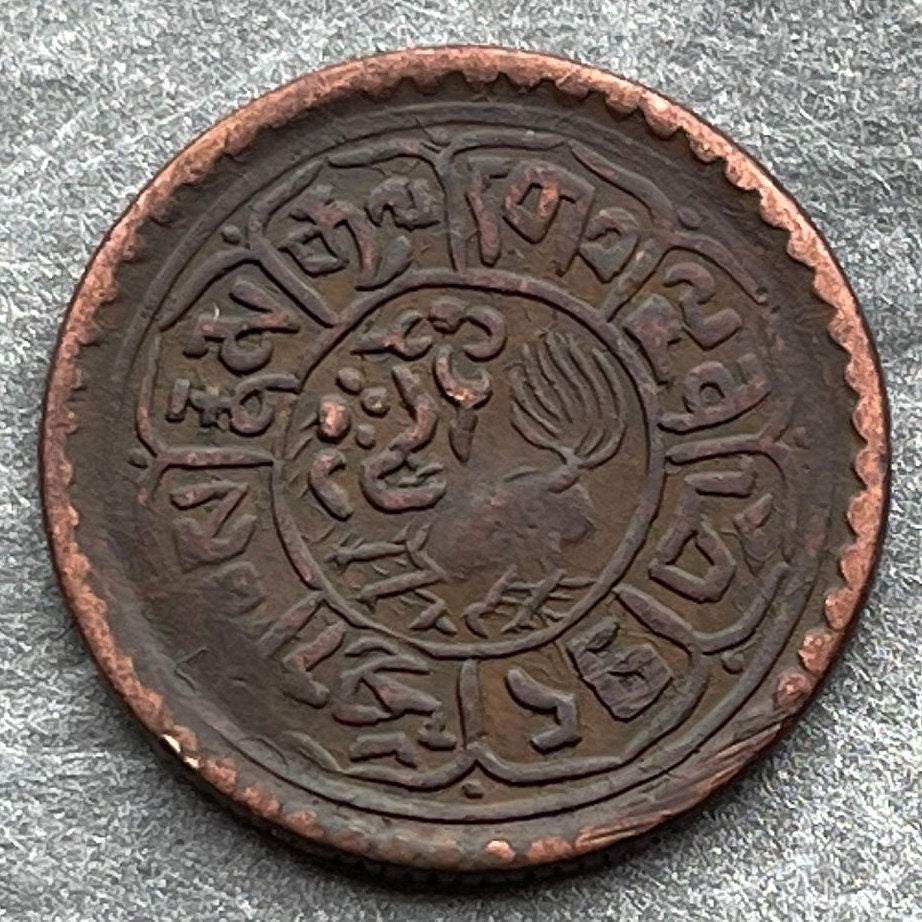 Quite interesting coin from a fascinating part of the world