Admiral Laskarina Bouboulina Freedom Fighter & Corvette 1 Drachma Greece Authentic Coin Money for Jewelry (Woman Warrior) (Independence)
Regular price
Sale price
$2.93 USD
Unit price
per
Admiral Laskarina Bouboulina Freedom Fighter & Corvette 1 Drachma Greece Authentic Coin Money for Jewelry and Craft Making (Woman Warrior) (Greek Independence)
Obverse: The portrait of Laskarina Bouboulina (1771-1825), an Arvanites-Greek heroine of the Greek War of Independence in 1821
Lettering: Λ. Μπουμπουλίνα
Translation: L. Bouboulina
Reverse: A corvette, a type of ship/boat used during the Greek War of Independence (1821-27), denomination and date below
Lettering: ΕΛΛΗΝΙΚΗ ΔΗΜΟΚΡΑΤΙΑ
1 ΔΡΑΧΜΗ
Translation: Hellenic Republic, 1 Drachma
Features
Issuer Greece
Period Third Hellenic Republic (1974-date)
Type Standard circulation coin
Years 1988-2000
Value 1 Drachma (1 GRD)
Currency Third modern drachma (1954-2001)
Composition Copper
Weight 2.8 g
Diameter 18 mm
Thickness 1.46 mm
Shape Round
Orientation Medal alignment ↑↑
Demonetized 02-28-2002
Number N# 544
References KM# 150, Schön# 92
Wikipedia:
Laskarina "Bouboulina" Pinotsi (Greek: Λασκαρίνα "Μπουμπουλίνα" Πινότση; 11 May 1771 – 22 May 1825) was a Greek naval commander, heroine of the Greek War of Independence in 1821, and considered the first woman-admiral of the Imperial Russian Navy.
Early life
Bouboulina was born in a prison in Constantinople; she originated from the local native Arvanite population of the island of Hydra. She was the daughter of Stavrianos Pinotsis, a captain from Hydra island, and his wife Skevo. The Ottomans had imprisoned Pinotsis for his part in the failed Orlof Revolution of 1769–1770 against the Ottoman rule. During one of her mother's visits, she was born. Her father died soon afterward and the mother and child returned to Hydra. They moved to the island of Spetses four years later when her mother married Dimitrios Lazarou-Orlof. Bouboulina had eight half-siblings.
She married twice, first Dimitrios Yiannouzas and later the wealthy shipowner and captain Dimitrios Bouboulis, taking his surname. Bouboulis was killed in battle against Algerian pirates in 1811. Then 40 years old, Bouboulina took over his fortune and his trading business and had four more ships built at her own expense, including the large warship Agamemnon.
In 1816, the Ottomans tried to confiscate Bouboulina's property because her second husband had fought for the Russians against the Turks in the last Turko-Russian war. She sailed to Constantinople to meet Russian ambassador Stroganov and seek his protection. In recognition of Bouboulis' service to the Russians, Strogonov sent her to safety in Crimea. She also met with the mother of Mahmud II, who afterward reportedly convinced her son to leave Bouboulina's property alone. After three months of exile in the Crimea, Bouboulina returned to Spetses.
Support of the independence movement
It is said that Bouboulina joined the Filiki Etaireia, an underground organization that was preparing Greece for revolution against Ottoman rule. She would have been one of a few women, but she is not named in historical members lists. She bought arms and ammunition at her own expense and brought them secretly to Spetses in her ships, to fight "for the sake of my nation." Construction of the ship Agamemnon was finished in 1820. She bribed Turkish officials to ignore the ship's size; it later became one of the largest warships in the hands of Greek rebels. She also organized her own armed troops composed of men from Spetses. She used most of her fortune to provide food and ammunition for the sailors and soldiers under her command.
On 13 March 1821 Bouboulina raised on the mast of Agamemnon her own Greek flag, based on the flag of the Komnenos dynasty of Byzantine emperors. The people of Spetses revolted on 3 April (O.S.) and later joined forces with ships from other Greek islands. Bouboulina sailed with eight ships to Nafplion and began a naval blockade. Later she took part in the naval blockade and capture of Monemvasia and Pylos. Her son Yiannis Yiannouzas died in May 1821, in battle at Argos against superior numbers of Ottoman troops.
She arrived at Tripolis in time to witness its fall on 11 September 1821 (1822 according to the Political and Historical Encyclopedia of Women) and to meet general Theodoros Kolokotronis. Their children Eleni Boubouli and Panos Kolokotronis later married. During the ensuing defeat of the Ottoman garrison, Bouboulina saved most of the female members of the sultan's household.
When the opposing factions erupted into civil war in 1824, the Greek government arrested Bouboulina for her family connection with Kolokotronis; her son-in-law was killed during the events. Eventually, she was sent back to Spetses. She had exhausted her fortune for the war of independence.
Death in feud
Laskarina Bouboulina was killed in 1825 (1824 according to the Political and Historical Encyclopedia of Women) as the result of a family feud in Spetses. The daughter of the Koutsis family and Bouboulina's son Georgios Yiannouzas had eloped. Seeking her, the girl's father Christodoulos Koutsis went to Bouboulina's house with armed members of his family. Infuriated, Bouboulina confronted them from the balcony. After her argument with Christodoulos Koutsis, someone shot at her. She was hit in the forehead and killed instantly; the killer was not identified.
Legacy
After her death, Tsar Alexander I of Russia granted Bouboulina the honorary rank of Admiral of the Russian Navy, making her, until recently, the only woman in world naval history to hold this title. In 2018 she was granted the title of Rear Admiral (Υποναύαρχος) in the Hellenic Navy.
Her descendants sold the ship Agamemnon to the Greek state, which renamed it Spetsai. It was burned by Andreas Miaoulis along with the frigate Hellas and the corvette Hydra in the naval base of Poros, during the next Greek civil war in 1831.
On the island of Spetses the "Bouboulina Museum" is housed in the 300-year-old mansion of Bouboulina's second husband Bouboulis, where her descendants still live. Her statue stands in the harbor in Spetses. Various streets all over Greece and Cyprus are named in her honor, notably, Bouboulina Street near the National Technical University of Athens (the Polytechnion) and the National Archaeological Museum of Athens, in central Athens, and also in Piraeus and in Nicosia.
Bouboulina was depicted on the reverse of both the Greek 50 drachmae banknote of 1978 and the Greek 1 drachma coin of 1988-2001.
A Greek fiction film, Bouboulina, was made in 1959, directed and written by Kostas Andritsos and starring Irene Papas.
Ego I Laskarina, a play starring Greek actress Mimi Denisi [el], was produced in 1999.
A documentary film based in a fictionalized account of her life and deeds, The Brave Stepped Back: The Life and Times of Laskarina Bouboulina, was made about her in 2005, and shown at the Armata Festival in Spetses, Greece.
*********
Wikipedia:
A corvette is a small warship. It is traditionally the smallest class of vessel considered to be a proper (or "rated") warship. The warship class above the corvette is that of the frigate, while the class below was historically that of the sloop-of-war. The modern types of ship below a corvette are coastal patrol craft, missile boat and fast attack craft. In modern terms, a corvette is typically between 500 tons and 2,000 tons, although recent designs may approach 3,000 tons, which might instead be considered a small frigate.
The word "corvette" is first found in Middle French, a diminutive of the Dutch word corf, meaning a "basket", from the Latin corbis.
The rank "corvette captain", equivalent in many navies to "lieutenant commander", derives from the name of this type of ship. The rank is the most junior of three "captain" ranks in several European (e.g., France, Spain, Italy, Croatia) and South American (e.g., Argentina, Chile, Brazil) navies, because a corvette, as the smallest class of rated warship, was traditionally the smallest class of vessel entitled to a commander of a "captain" rank.
Share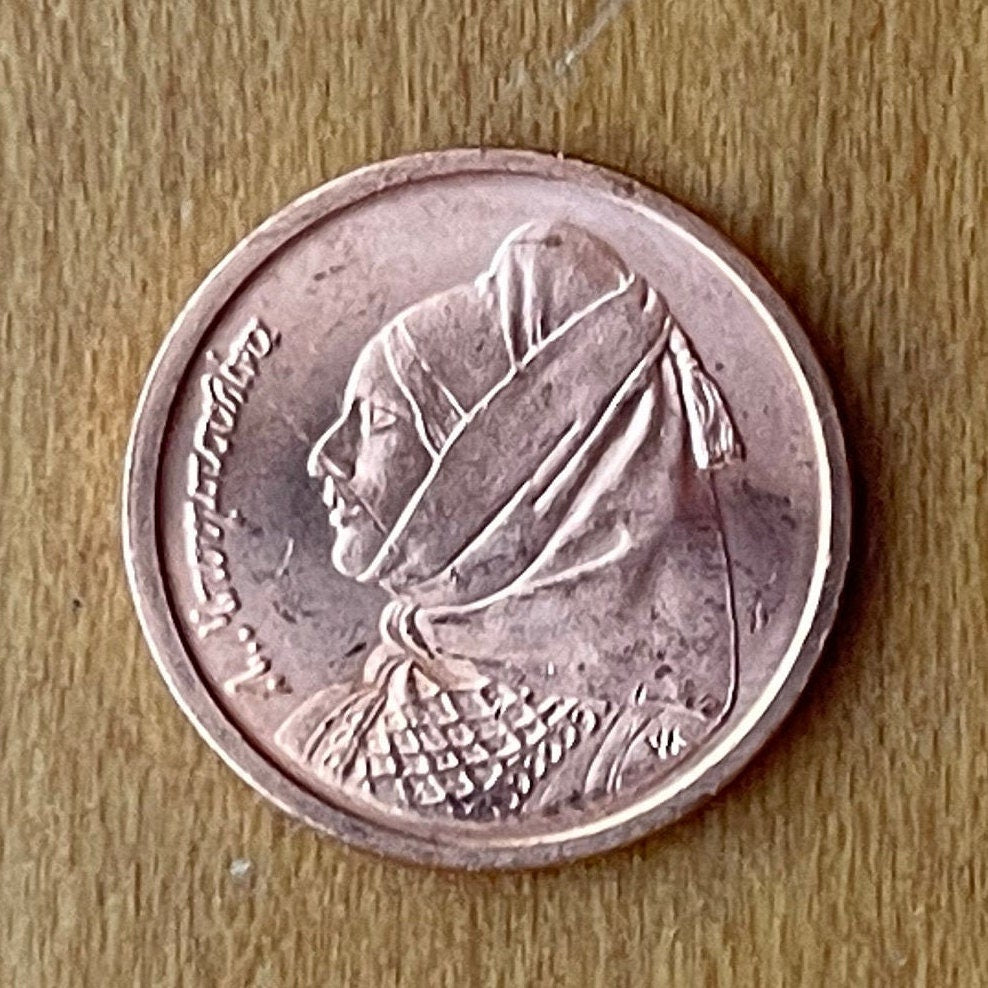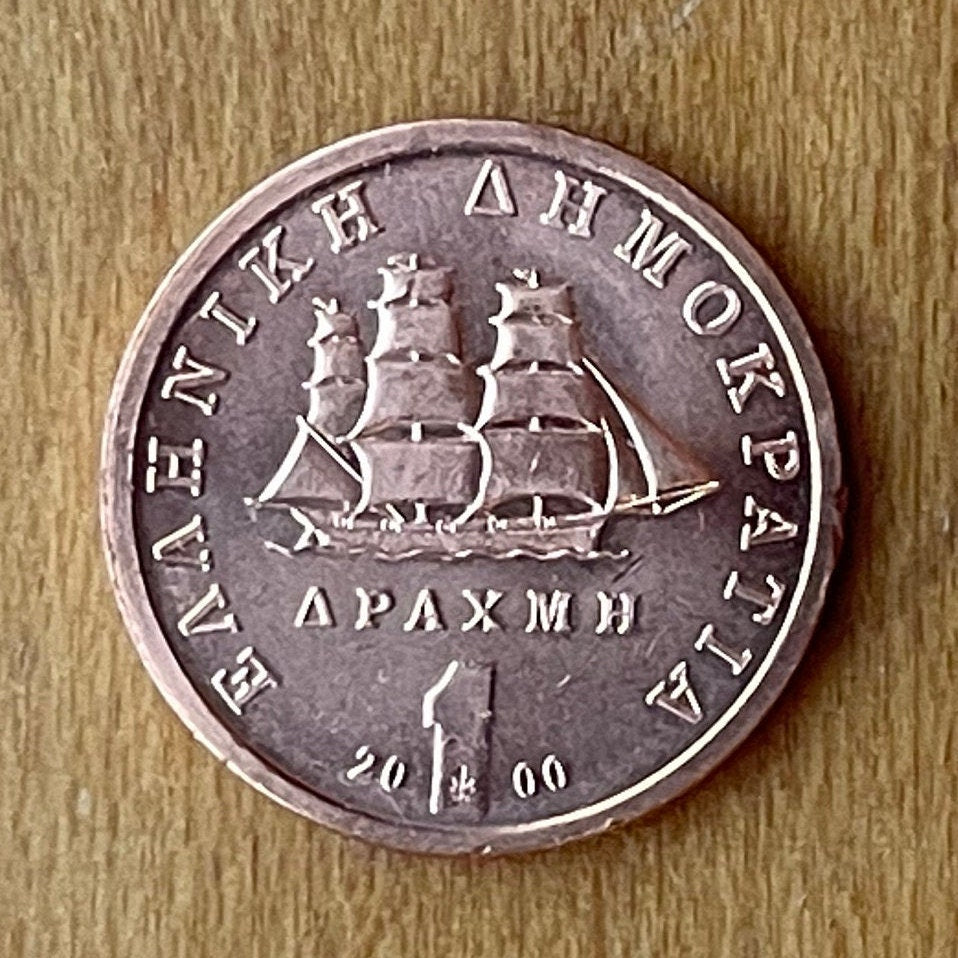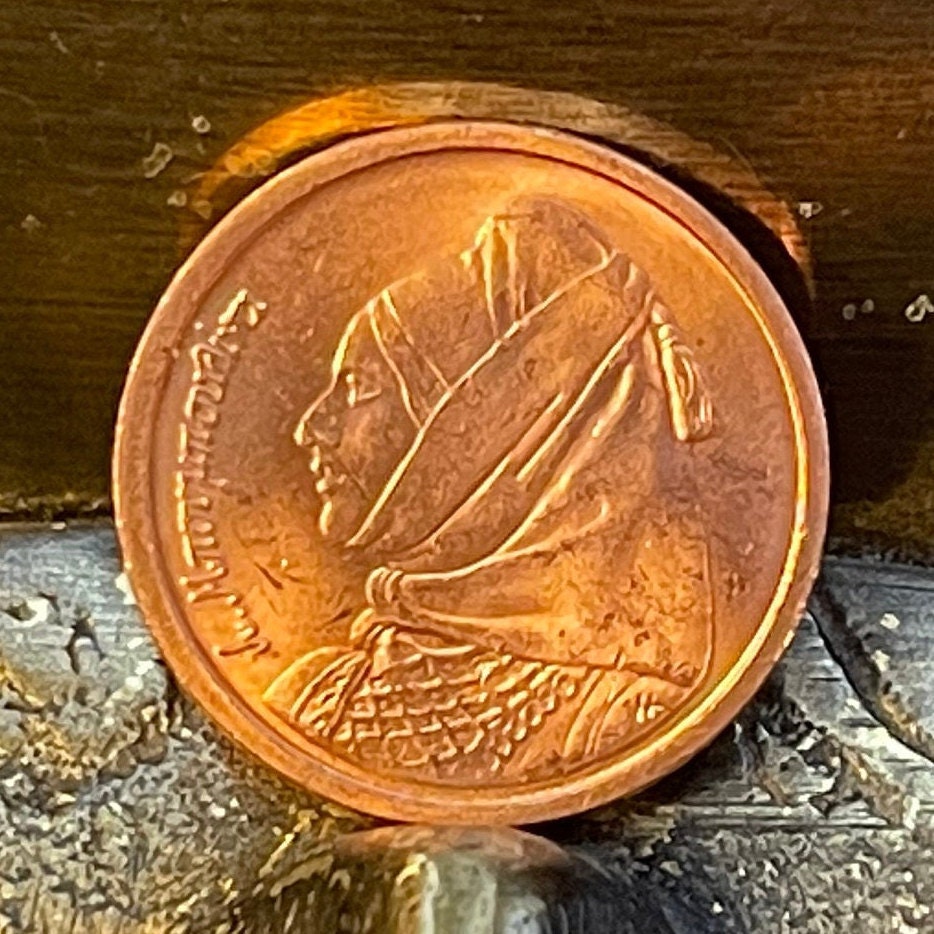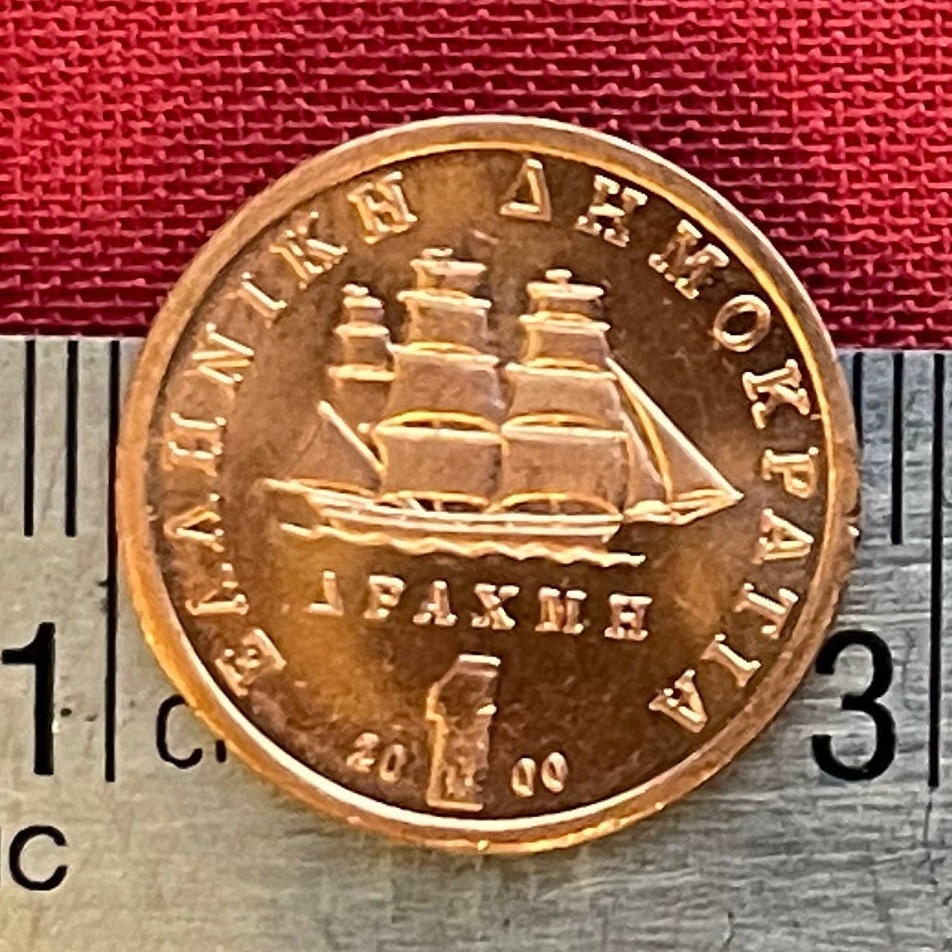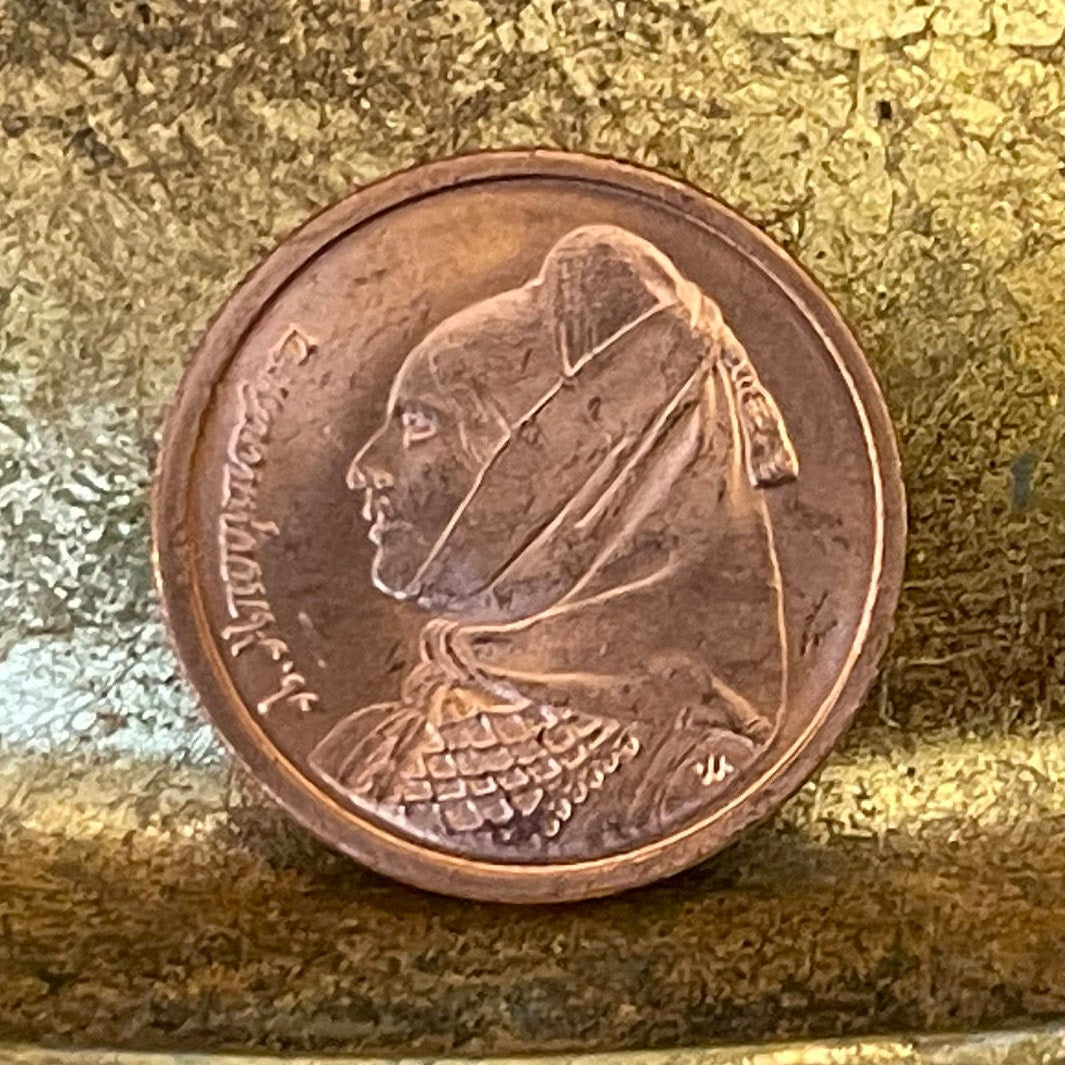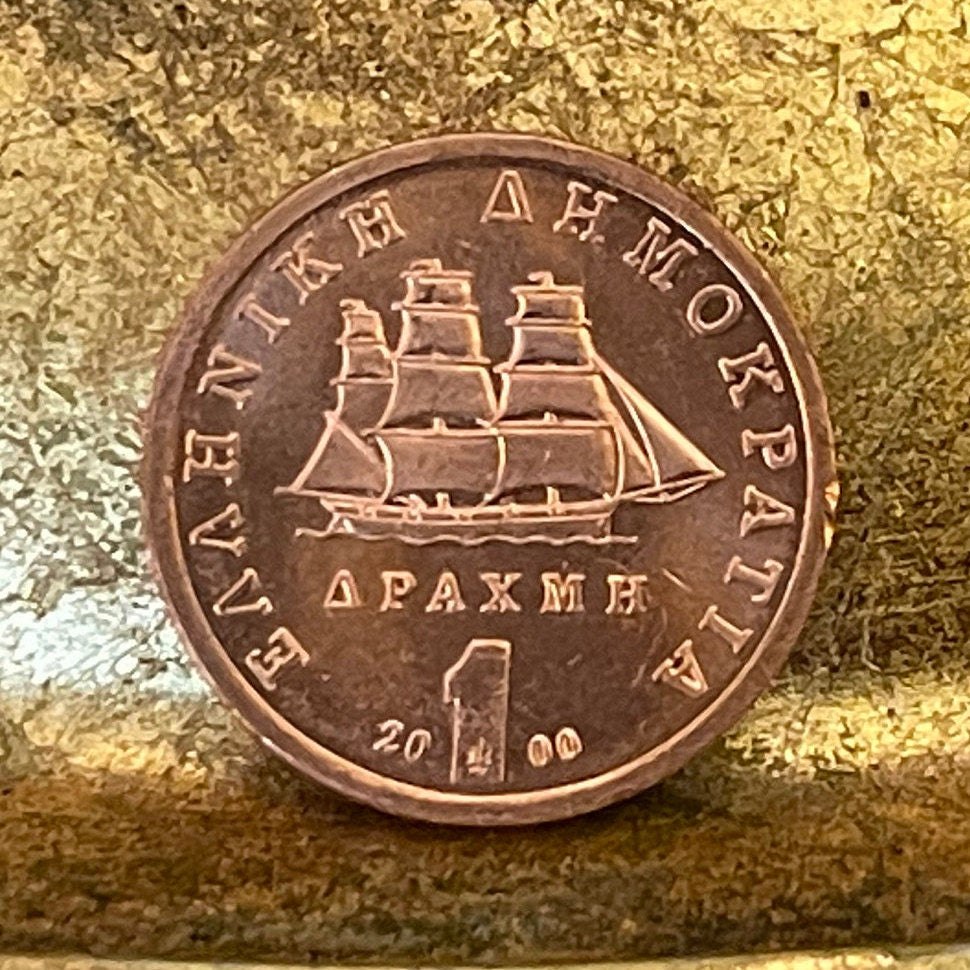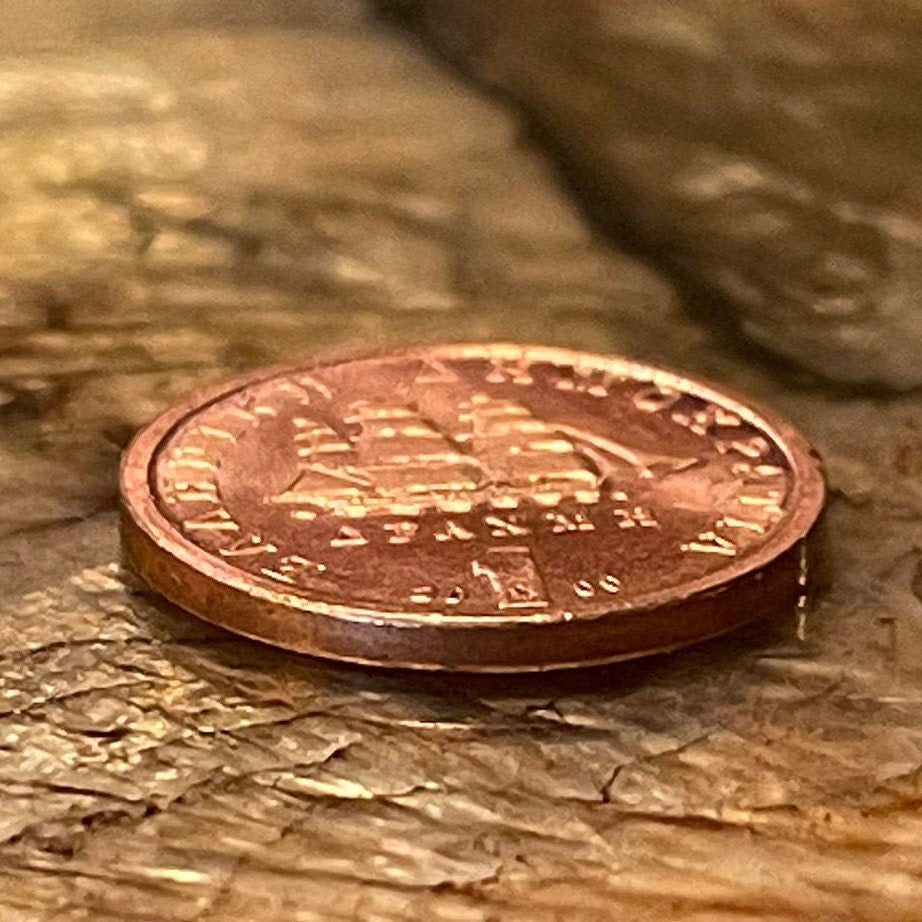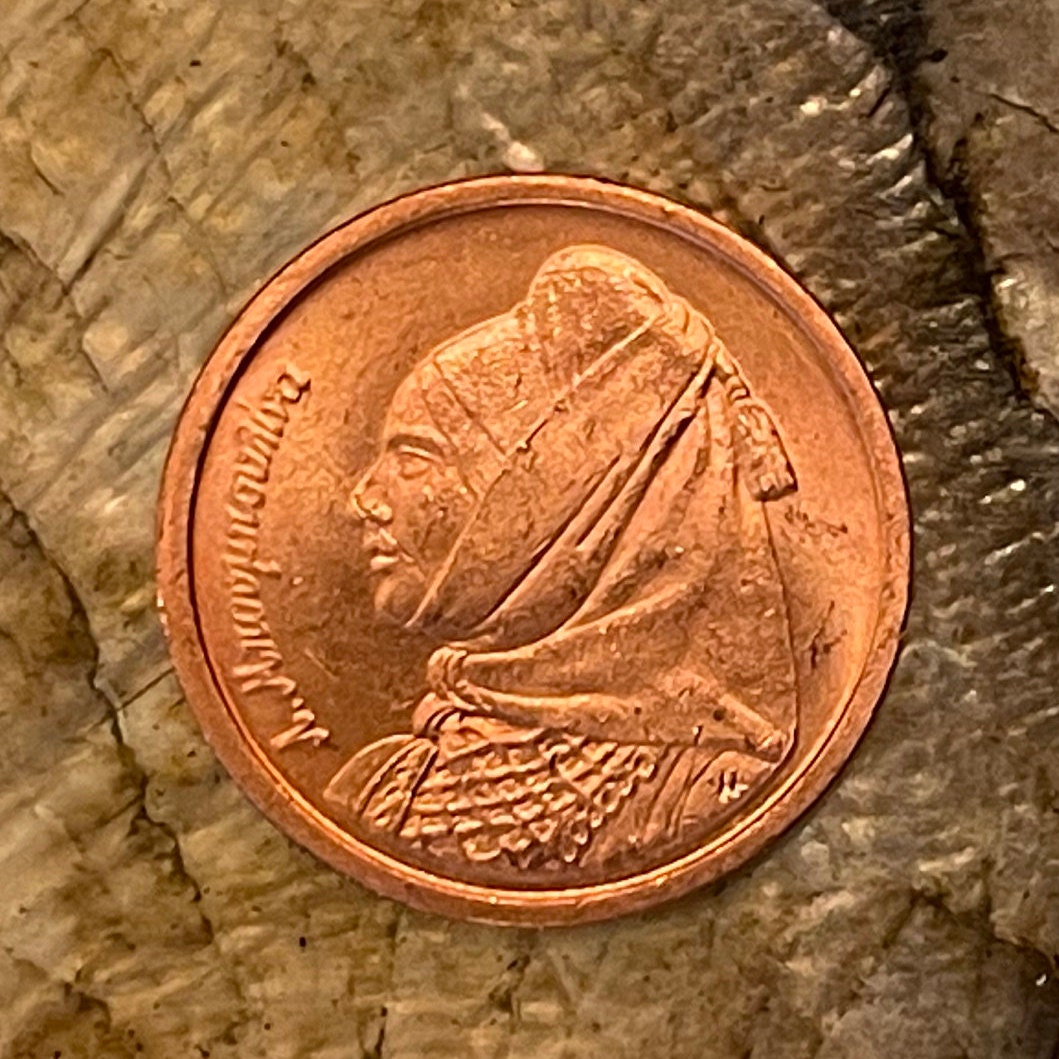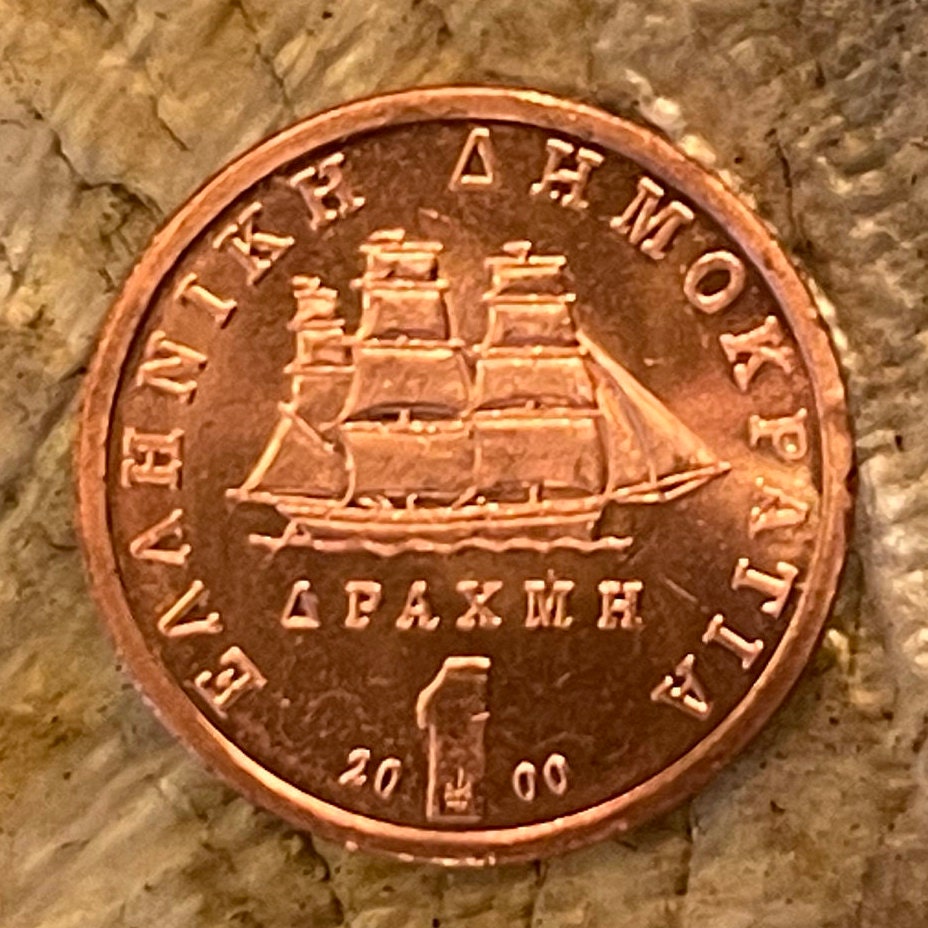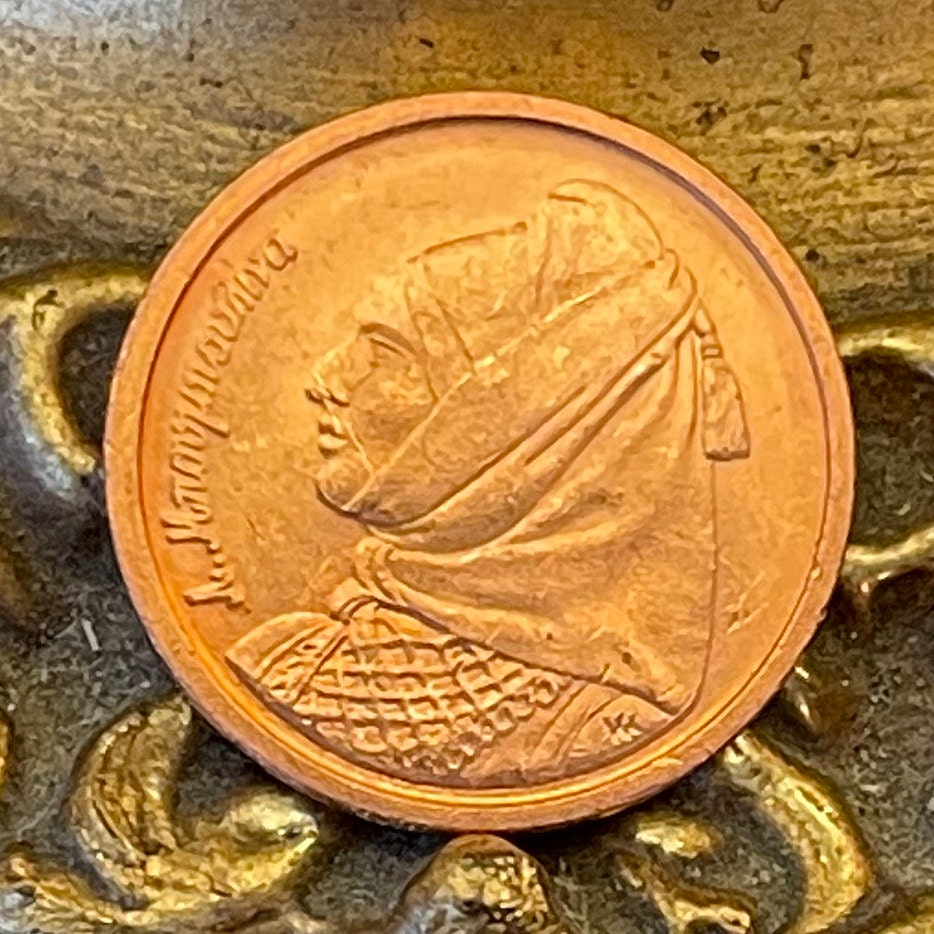 As described, quick delivery. Thank you!
As described, quick delivery. Thank you!
Excellent condition. Happy with it thanks
Excellent condition. Happy with it thanks
5 stars review from Vicki
5 stars review from Vicki
As pictured and described. Excellent new c...
As pictured and described. Excellent new condition. Great price, supersonic shipping, secure and professional packaging. Happy return customer -- five-star seller! 👍
I bought several coins and they arrived qu...
I bought several coins and they arrived quickly, very carefully packaged, and in the condition described. Very happy with this purchase. Thanks!