Aloe Plant 5 Cents Namibia Authentic Coin Money for Jewelry and Craft Making (Mopane Aloe) (Aloe Lotion)
Regular price
Sale price
$2.33 USD
Unit price
per
Mopane Aloe Plant 5 Cents Namibia Authentic Coin Money for Jewelry and Craft Making
Reverse: Mopane Aloe (Binomial Name: Aloe littoralis) right with the denomination to the left.
Lettering: 5 c
Obverse: The arms of Namibia above the date, which is above the country name.
Lettering:
UNITY LIBERTY JUSTICE
REPUBLIC OF NAMIBIA
"The flowers and leaves are edible and sometimes harvested from the wild as local food and for medicinal purposes."
Source: https://worldofsucculents.com/aloe-littoralis-mopane-aloe/
Features
Issuer Namibia
Period Republic (1990-date)
Type Standard circulation coin
Years 1993-2015
Value 5 Cents
0.05 NAD = 0.0034 USD
Currency Dollar (1993-date)
Composition Nickel plated steel
Weight 2.2 g
Diameter 16.9 mm
Thickness 1.2 mm
Shape Round
Orientation Medal alignment ↑↑
Number N# 5518
References KM# 1, Schön# 1
**********
Origin and Habitat:
Aloe littoralis is a widespread species ranging from the Limpopo Province in South Africa, to the Zimbabwe, Botswana, Zambia, Angola and Namibia.
Altitude range: 200–1065 metres above sea level.
Habitat and ecology: This species grows in flat, shallow depressions and open seasonal pans, on sandy soils in open bushveld, mopane woodland and grassland, occasionally on calcrete and rocky outcrops. It is particularly frequent through the coast region in coastal hills, but many specimens can be seen near little village (cultivated?). Its preferred habitat is characterised by summer rain and very dry, warm to cool winters.
Description:
Aloe littoralis is a perennial succulent herb or small tree, solitary, usually with a thick single-stem, 2-4 m tall clothed with persistent withered leaves. An apical rosette of 30-40 grey-green to reddish leaves about 60 cm long crown the tip of the stem. The leaves are slightly curved with the upper slightly channelled and the lower convex. This species is easily distinguished from other tall-stemmed aloes by its much-branched inflorescence up to 1.5 metres tall with numerous, narrowly cylindrical, erect racemes (spikes) of pink to red flower with yellow at mouth. This distinguishing feature can be used in the field to identify this plants, as it can be seen on dead inflorescences which endure for many months.
Derivation of specific name: Latin adjective "littoralis", pertaining to the sea-shore, first collected near the coast in Angola
Stem: Main stem 2-4 m tall, simple usually erect, as thick as a man's arm, rarely thicker entirely covered with the remains of the old leaves. Populations from the open pans in northern Botswana tend to produce acaulescent plants.
Leaves: 30 to 40 succulent in a compact rosette. Lamina ensiform, lanceolate, acuminate, slightly channelled above and convex beneath 30-65(-90) cm long, 5-13 cm wide low down, arcuate-erect with lower leaves slightly spreading, greyish-green to yellowish green, sometimes tinged reddish in dry conditions, unspotted, or with few white spots on upper and lower leaf surfaces on young plants. Margin cartilaginous, yellow, with stiff reddish-brown teeth, spreading, horny, deltoid, 2-4 mm long and 10-15(-20) mm apart. Sap drying yellow.
Inflorescences: Scape 1.0-1.5(-2) m tall above the leaf rosette including the inflorescence, up to 10-branched, the lower branches normally rebranching. Branches arching upwards bearing the racemes erect, subtended by deltoid bracts about 15 mm long and 15 mm wide, with a few sterile bracts below each raceme. Racemes conical-cylindrical, sparsely flowered, 30-60 cm long and about 6 cm in diameter. Bracts ovate-lanceolate, rather longer than the pedicels 9-18 mm long 4-8 mm broad, 5-many-nerved, whitish and deflexed in fruit. Pedicels 6–10 mm long elongating to about 15 mm in fruit.
Flowers: Rose-red or pink turning yellowish near the tips, rarely dirty yellow, cylindric-trigonous, 23-34 mm long, 6 mm in diameter across the ovary. Perianth 25 mm long; tube very short. Outer segments fused in lower half, with slightly recurved tips; inner segments free but fused to outer in lower half. Pedicels 6-8(-12) mm long. Stamens as long as the perianth. Anthers exserted 1-5 mm. Ovary 5-8 mm long, 2-4 mm broad, olive-green. Style exserted 2-10 mm.
Blooming season (in habitat): Variable according to locality (In South Africa mainly from February to March, in Namibia from July to August).
Fruit (capsules): Oblong-ovoid, pale greyish-brown18-28 mm long, 10-15 mm in diameter.
Seeds: About 8.5-9 mm long, 4-4.5 mm broad and 1.5 mm thick, charcoal-grey, with broad, white or pale grey, dark-spotted wing.
Source: http://www.llifle.com/Encyclopedia/SUCCULENTS/Family/Aloaceae/12293/Aloe_littoralis
******
Wikipedia:
The arms are blazoned as follows:
Shield: Tierced per bend sinister Azure, and Vert, a bend sinister Gules fimbriated Argent and in dexter chief a Sun with twelve straight rays Or charged with an annulet Azure (the design of the Flag of Namibia).
Crest: Upon a traditional head-ring Vert charged with six lozenges conjoined Or, a fish eagle rising wings elevated and displayed proper.
Supporters: Two oryx proper.
Compartment: A Namib sand dune with a Welwitschia mirabilis on the foreground.
Motto: Unity Liberty Justice.[1][2]
Share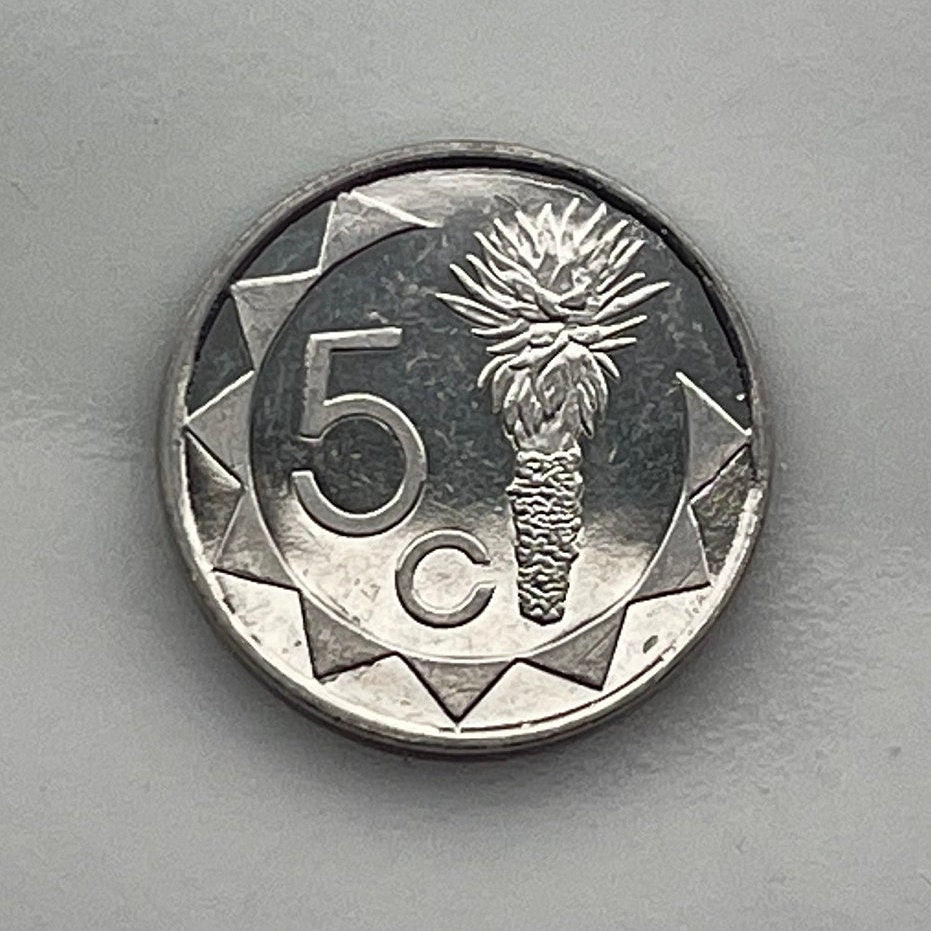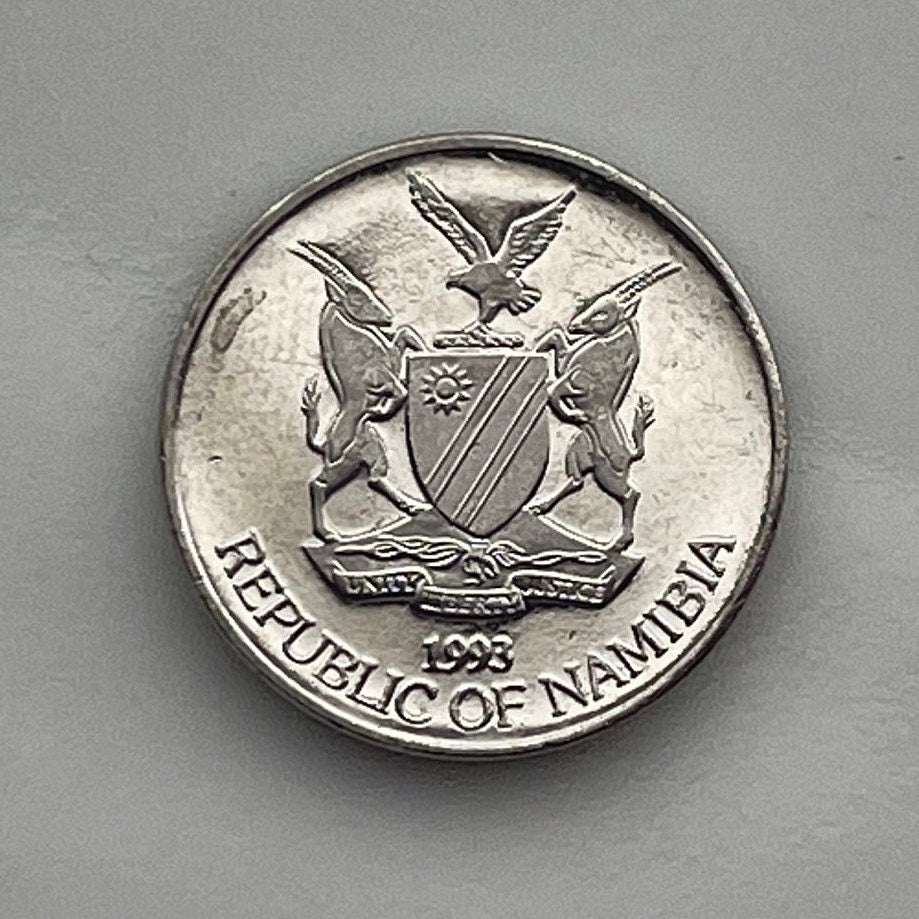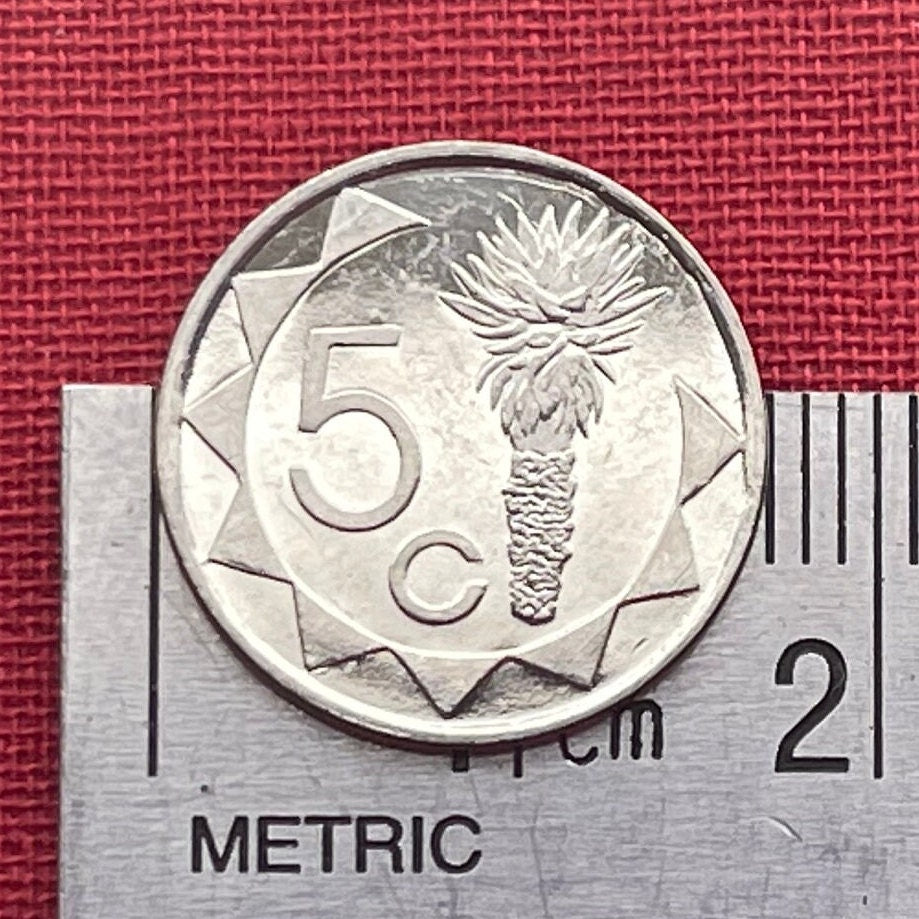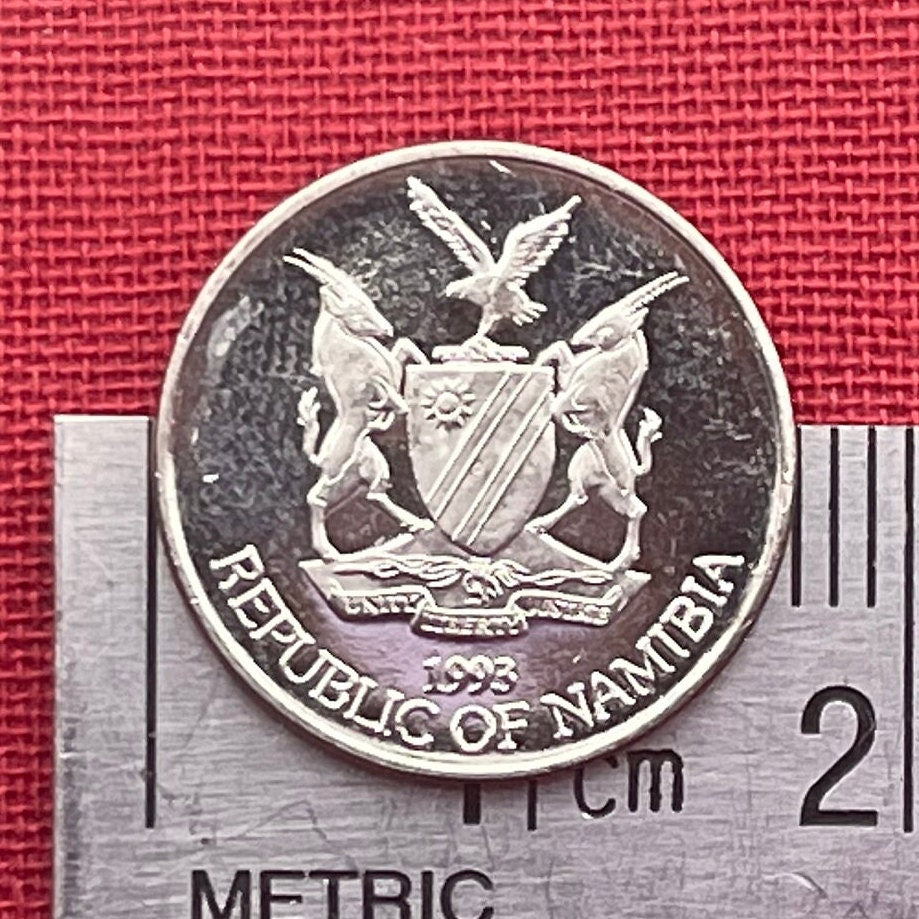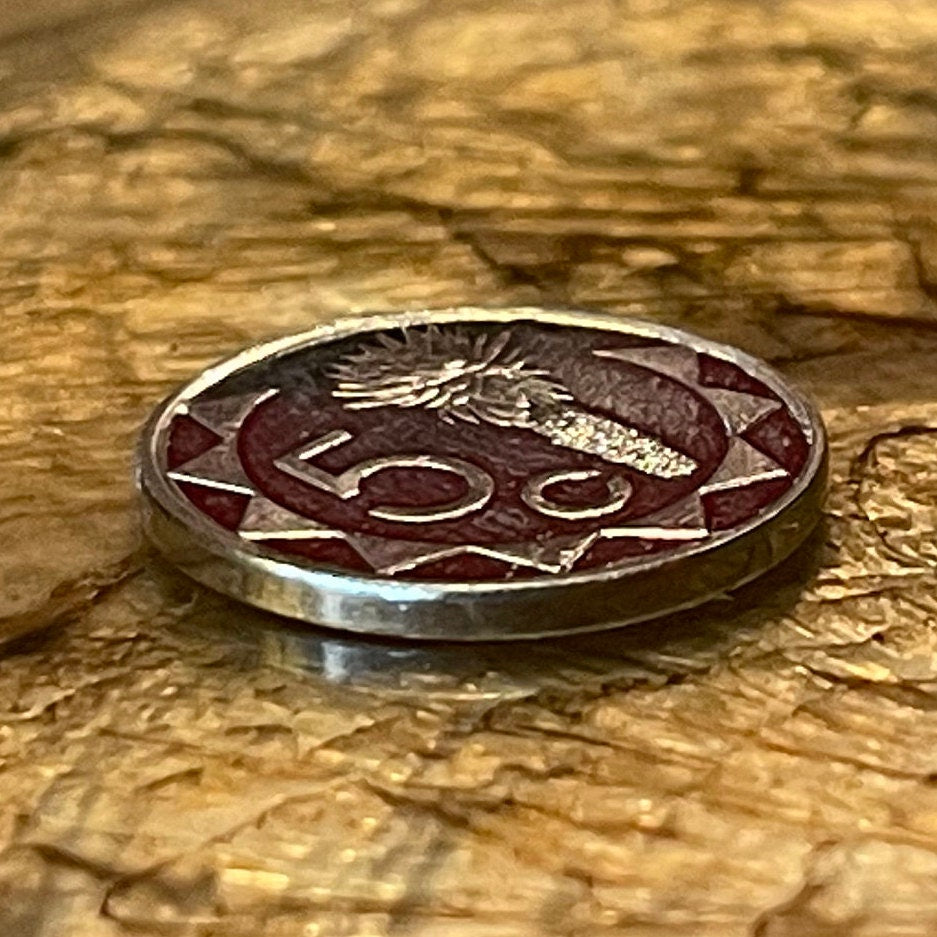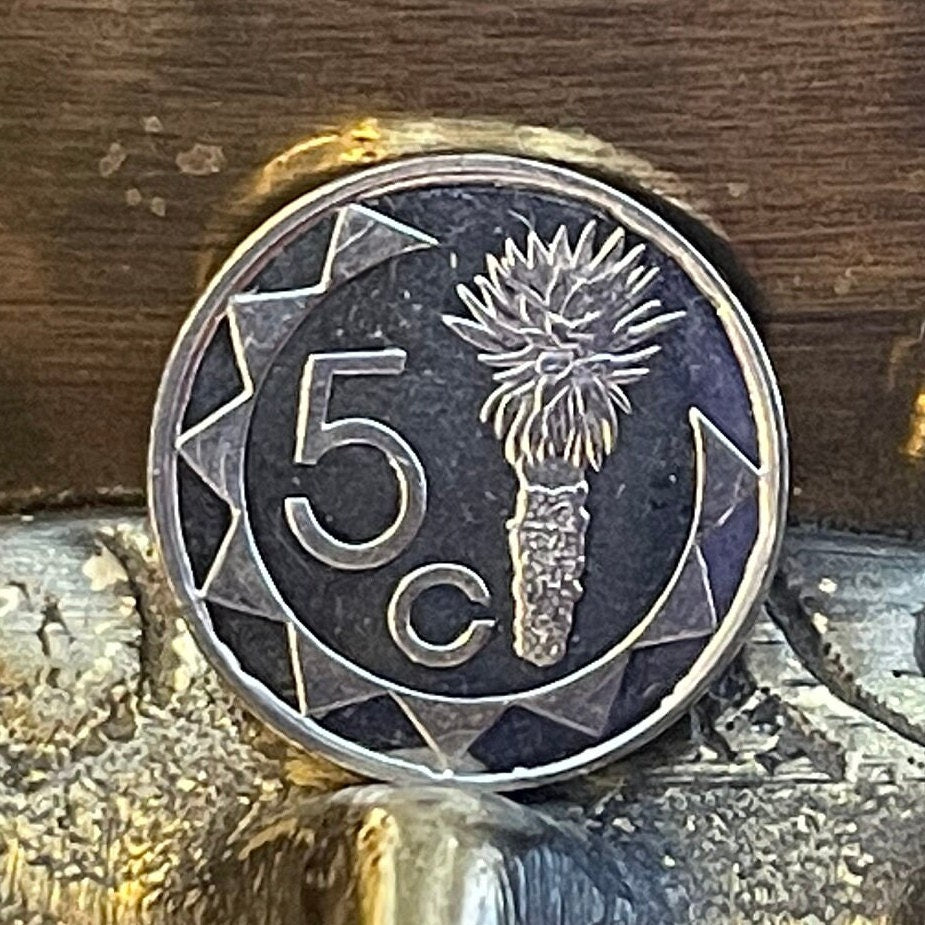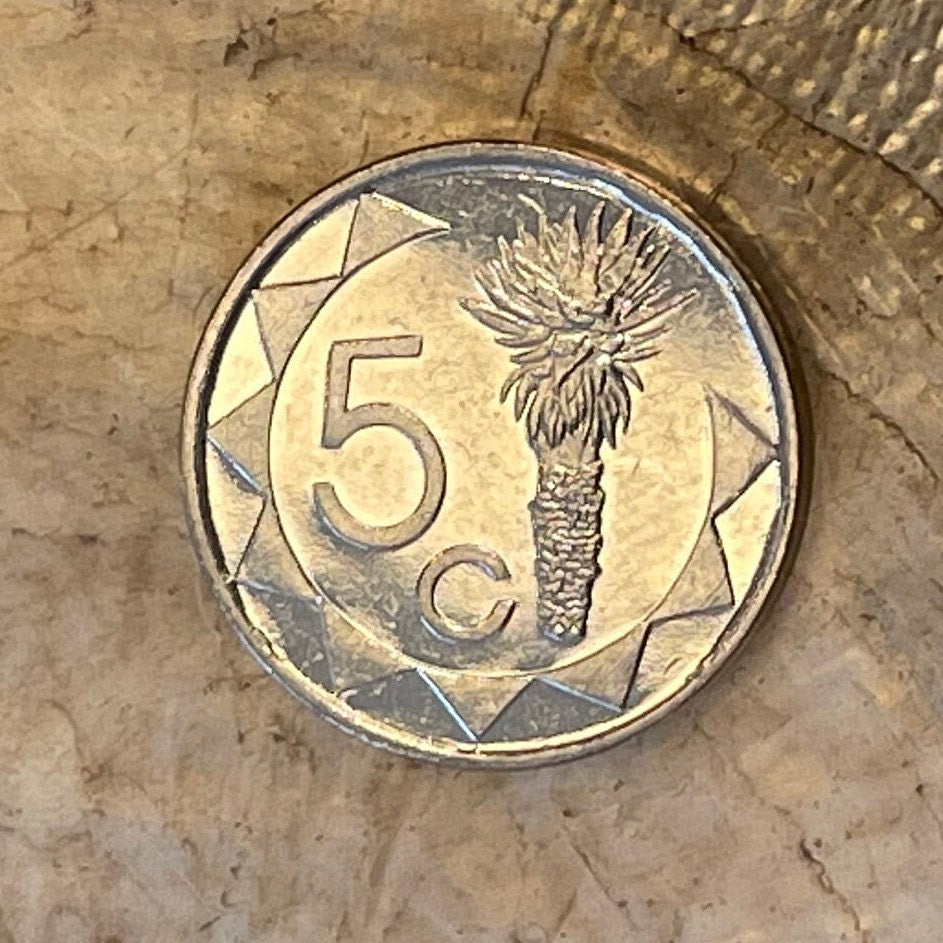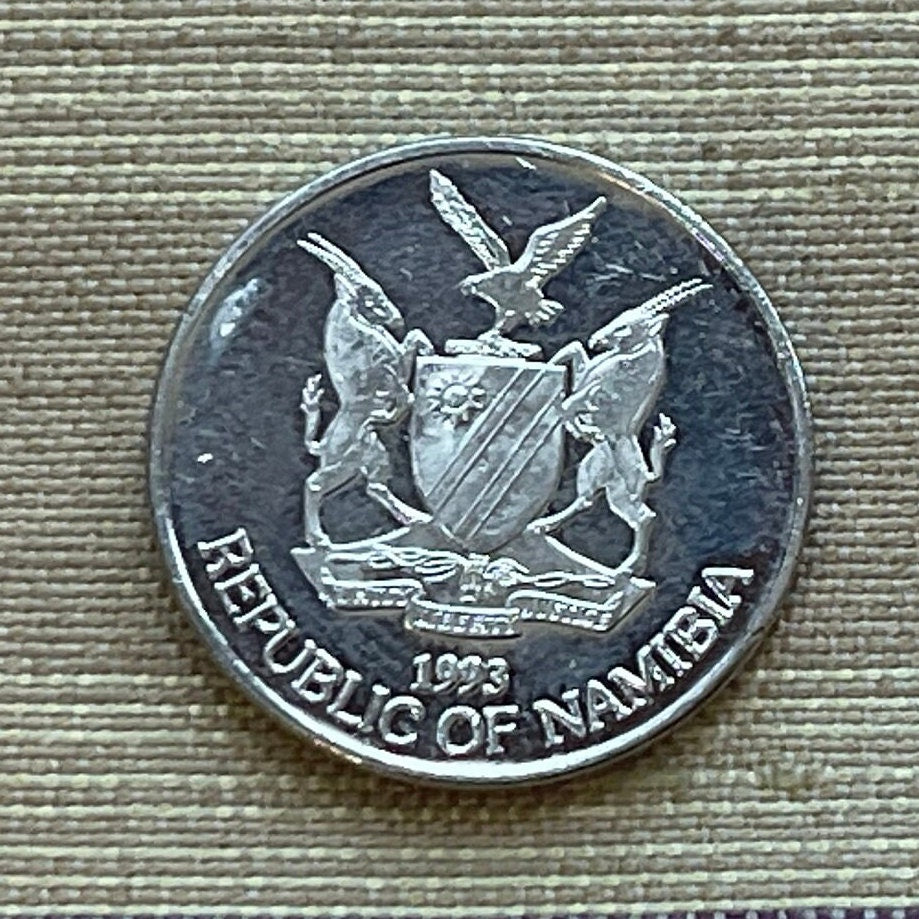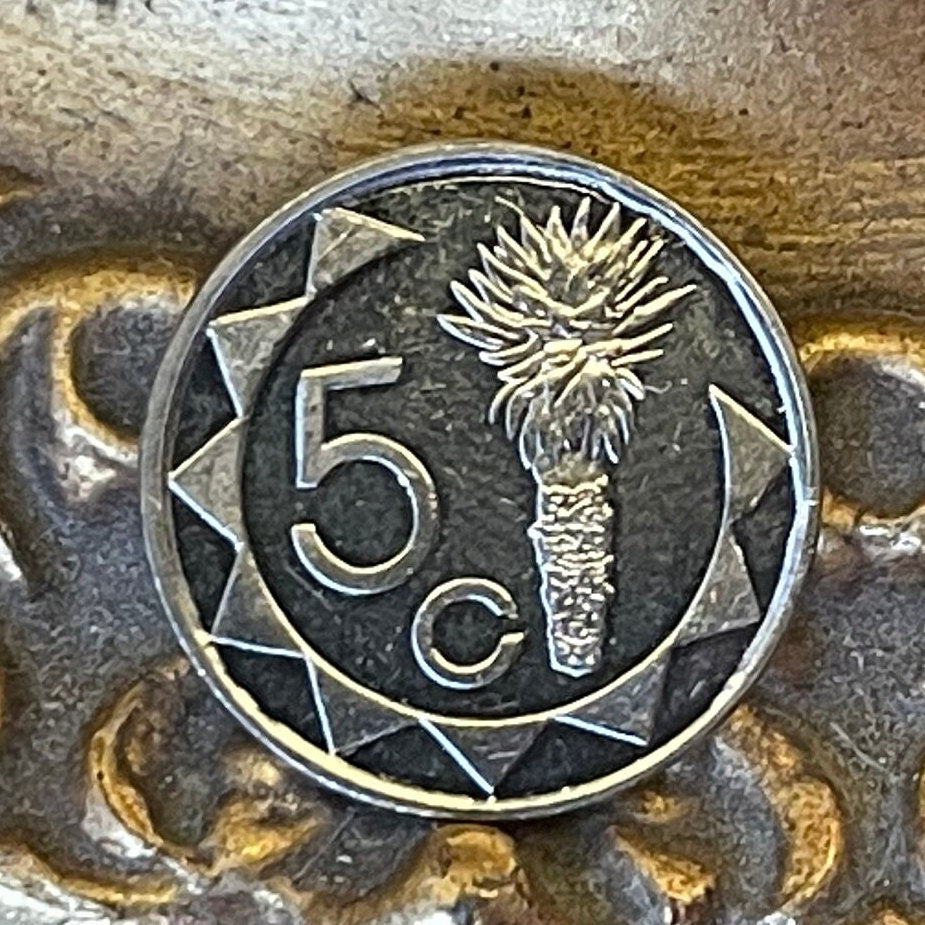 The item matched the description.
The item matched the description.