Alpine Primrose Austrian Authentic Coin Money 5 Euro Cent for Jewelry and Craft Making
Regular price
Sale price
$2.28 USD
Unit price
per
Alpine Primrose Austrian Authentic Coin Charm 5 Euro Cent for Jewelry and Craft Making
The front of the coin bears alpine primroses, symbolizing a duty to the environment, encircled by the face value, heraldic hatchings representing the Austrian flag and the twelve stars of Europe.
The back of the coin bears a globe, next to the face value, showing Europe in relation to Africa and Asia.
Features
Issuer Austria
Period Second Republic (1945-date)
Type Standard circulation coin
Years 2002-2021
Value 5 Euro Cent
0.05 EUR = 0.06 USD
Currency Euro (2002-date)
Composition Copper plated steel
Weight 3.92 g
Diameter 21.25 mm
Thickness 1.67 mm
Shape Round
Orientation Medal alignment ↑↑
Number N# 59
References KM# 3084, Schön# 279
Share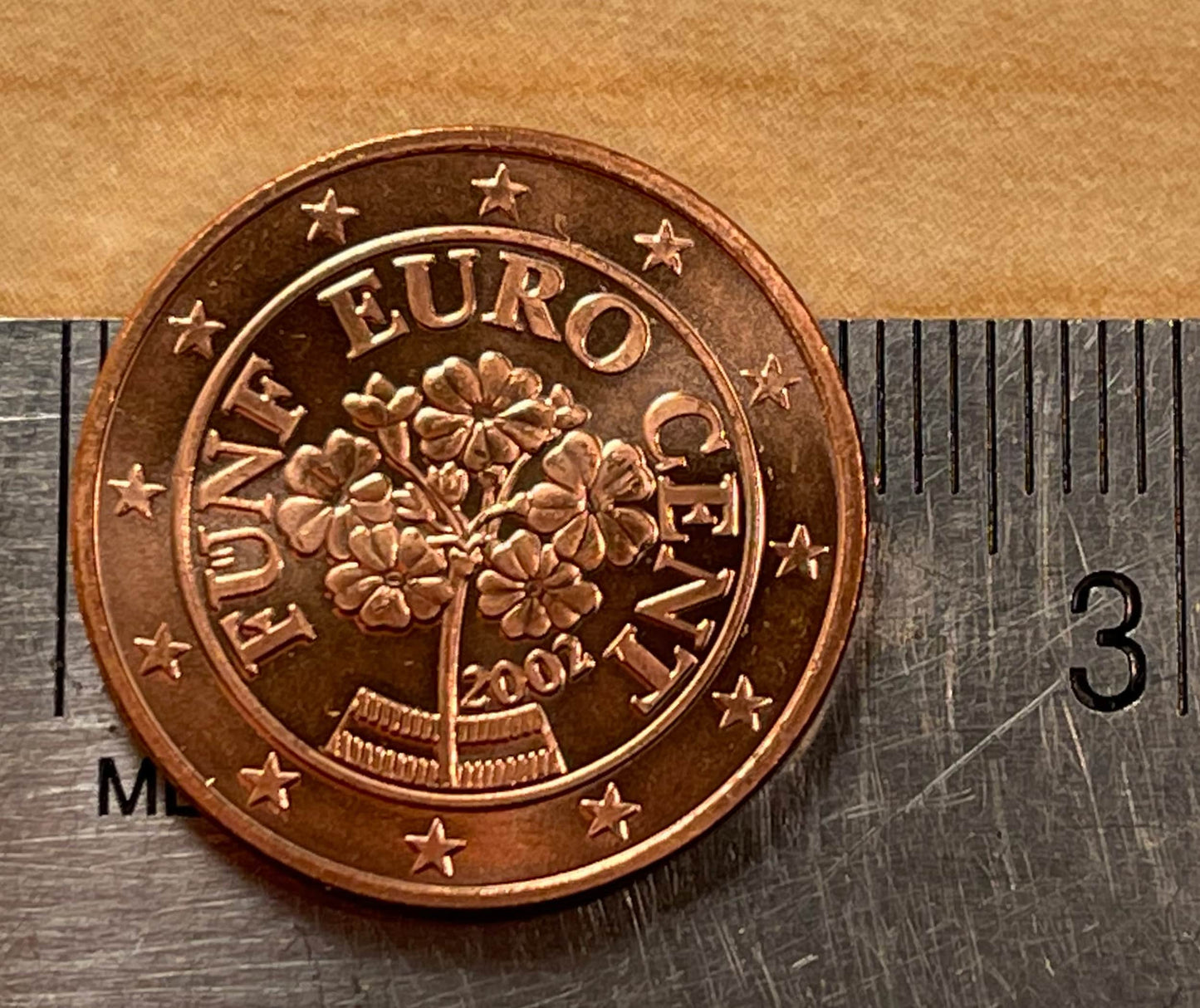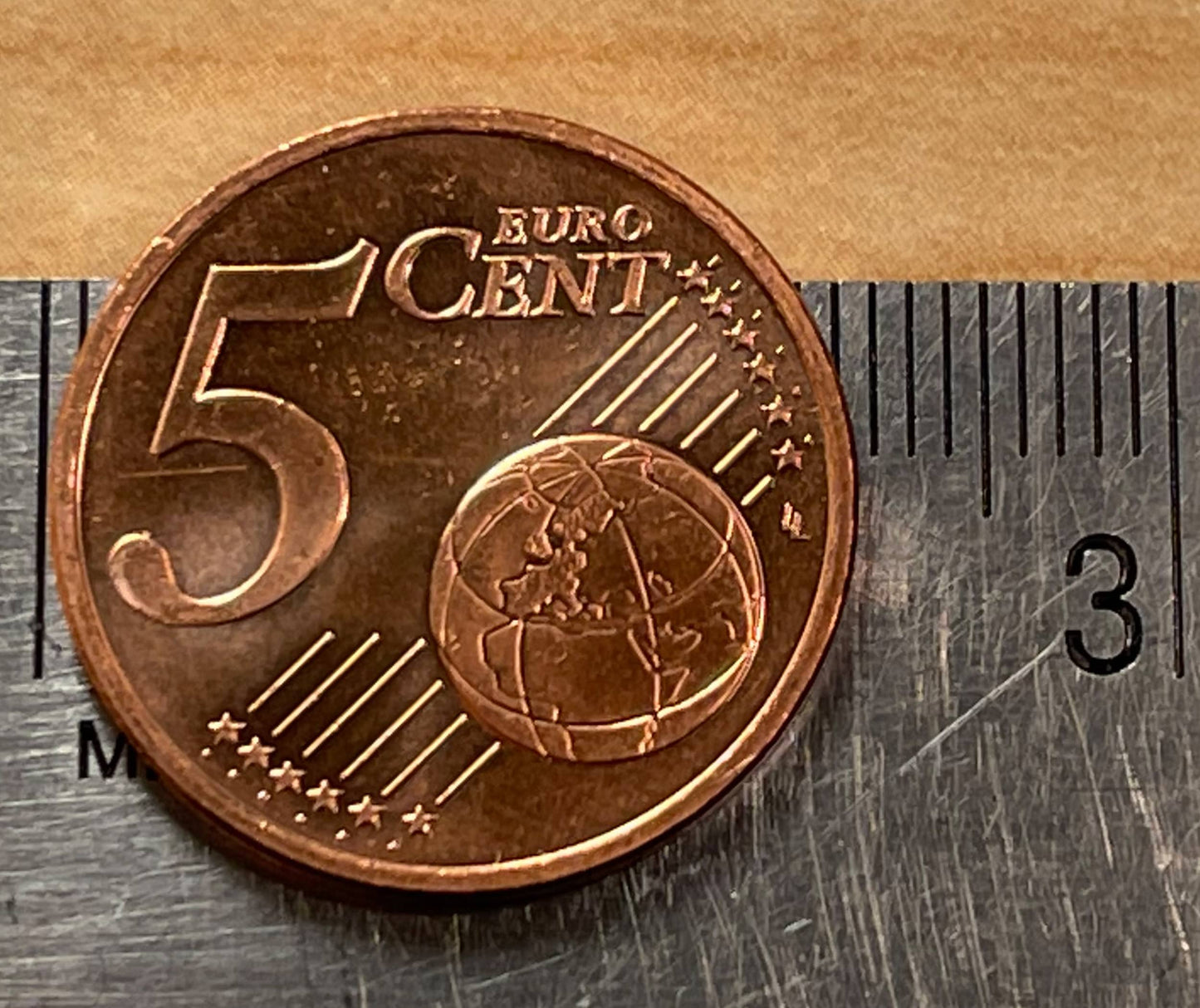 Very nice. I'm using these for what most...
Very nice. I'm using these for what most would consider a weird art (or craft) project, but they work great for me. Thanks!
great coin- fast service. thanks
great coin- fast service. thanks