Angora Goat 10 Lisente Lesotho Authentic Coin Money for Jewelry and Craft Making (Mohair)
Regular price
Sale price
$3.33 USD
Unit price
per
Angora Goat 10 Lisente Lesotho Authentic Coin Money for Jewelry and Craft Making (Mohair)
Reverse: Angora goat and value
Lettering: 10 LISENTE
Obverse: Arms with supporters and date
Lettering: KINGDOM OF LESOTHO
KHOTSO PULA NALA
Features
Issuer Lesotho
King Letsie III (1990-1995, 1996-date)
Type Standard circulation coin
Years 1998-2018
Value 10 Lisente
0.10 LSL = 0.0067 USD
Currency Loti (1980-date)
Composition Brass plated steel
Weight 1.96 g
Diameter 16.0 mm
Thickness 1.57 mm
Shape Round
Orientation Medal alignment ↑↑
Number N# 5886
References KM# 63
An Angora goat needs to be sheared twice a year because its hair grows 12-15cm every six months.
Lesotho is the second largest producer, accounting for about a fifth of world mohair supply.
Approximately 75% of Lesotho's population lives in rural areas and many rely on mohair farming for a living.
Source: https://www.bbc.com/news/world-africa-50598882
*********
Wikipedia:
The Angora or Ankara is a Turkish breed of domesticated goat. It produces the lustrous fibre known as mohair. It is widespread in many countries of the world. Many breeds derive from it, among them the Indian Mohair, the Soviet Mohair, the Angora-Don of the Russian Federation and the Pygora in the United States.
The origin of the Angora is not known. The earliest Western description may be that published in 1555 by Pierre Belon, who while travelling from Heraclea to Konya in southern Turkey had seen goats with snow-white "... wool so delicate that one would judge it finer than silk ...".
The first Angora goats were brought to Europe by Charles V, Holy Roman Emperor, about 1554, but, like later imports, were not very successful.
The Angora is a moderately small goat, standing about 50–55 cm at the withers. It is slender, elegant and light-framed; the head is small, with semi-lop ears. It is usually horned; in billies the horns are commonly twisted, long and strong. With the exception of the face and legs, the animal is entirely covered in a coat of long ringlets of fine and lustrous mohair. This is not goat hair as seen on other breeds, but the down or undercoat which, in this breed only, grows much longer than the outer hair coat.
*********
Wikipedia:
The coat of arms of Lesotho was adopted on 4 October 2006, after Lesotho's 40th anniversary of independence. Pictured is a crocodile on a Basotho shield. This is the symbol of the dynasty of Lesotho's largest ethnicity, the Bakoena. Behind the shield there are two crossed weapons, an assegai (lance) and a knobkierie (club). To the left and right of the shield are supporters of the shield, two Basutho horses. In the foreground there is a ribbon with the national motto of Lesotho: Khotso, Pula, Nala (Sesotho, to English: Peace, Rain, Prosperity). The crocodile on the shield has been retained from the arms of Basutoland, the predecessor to Lesotho.
Share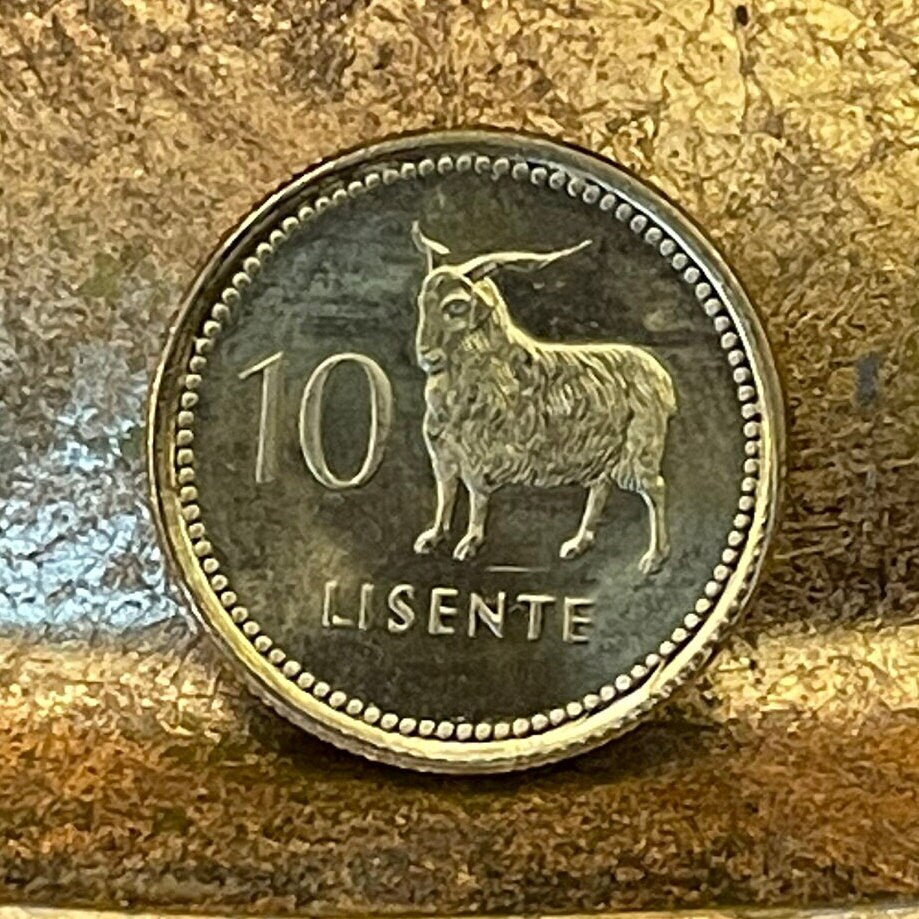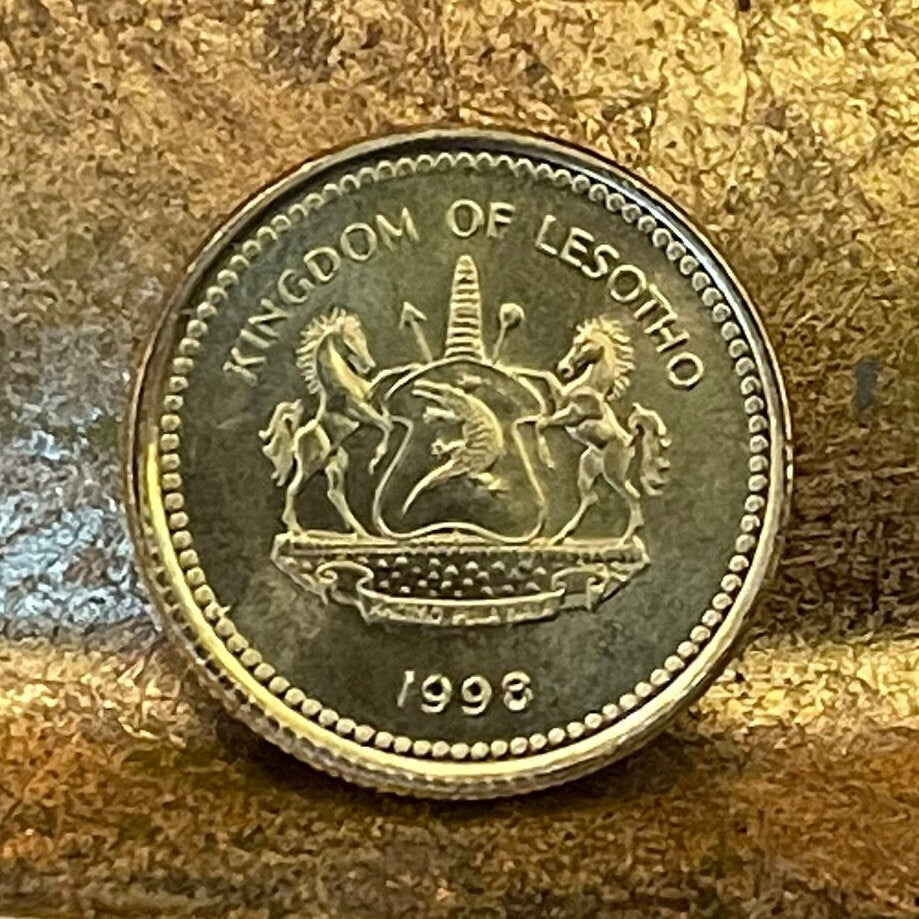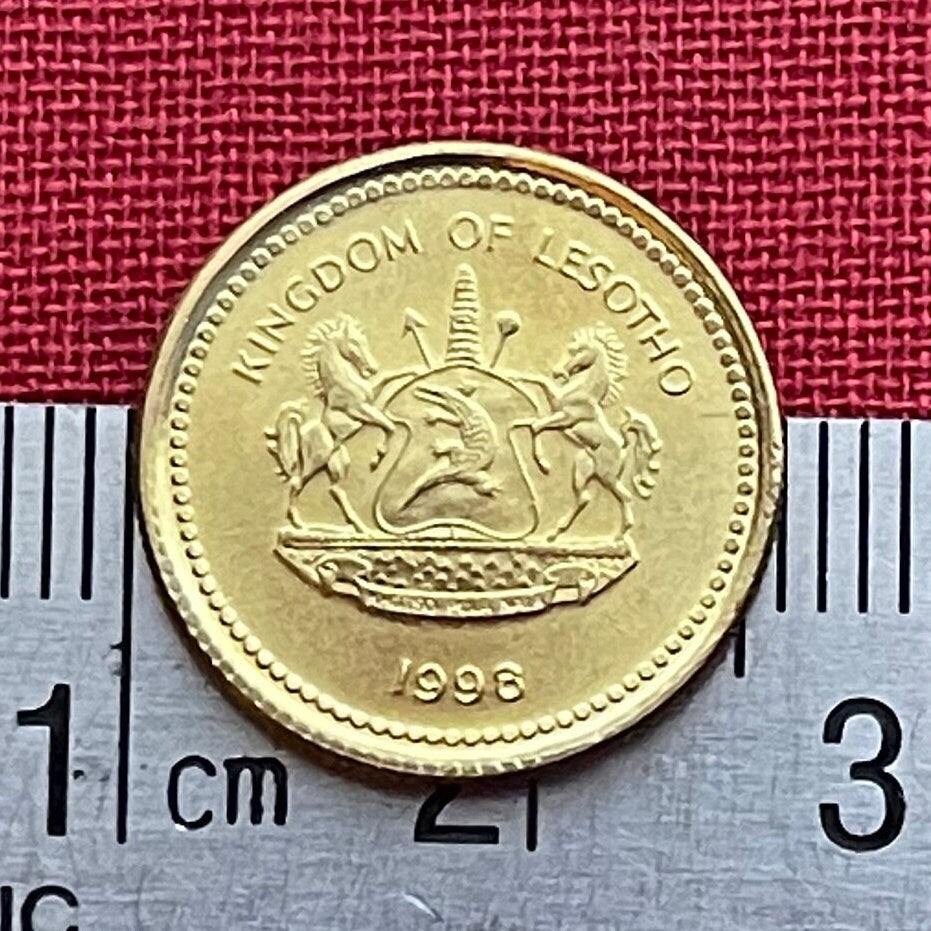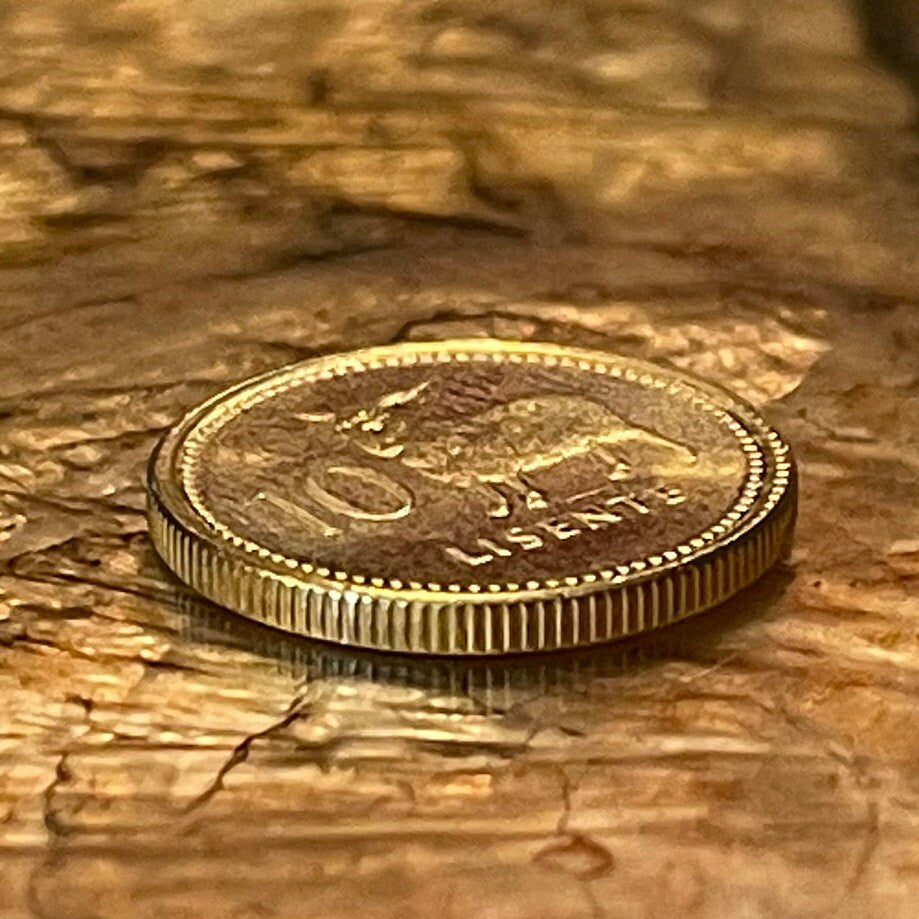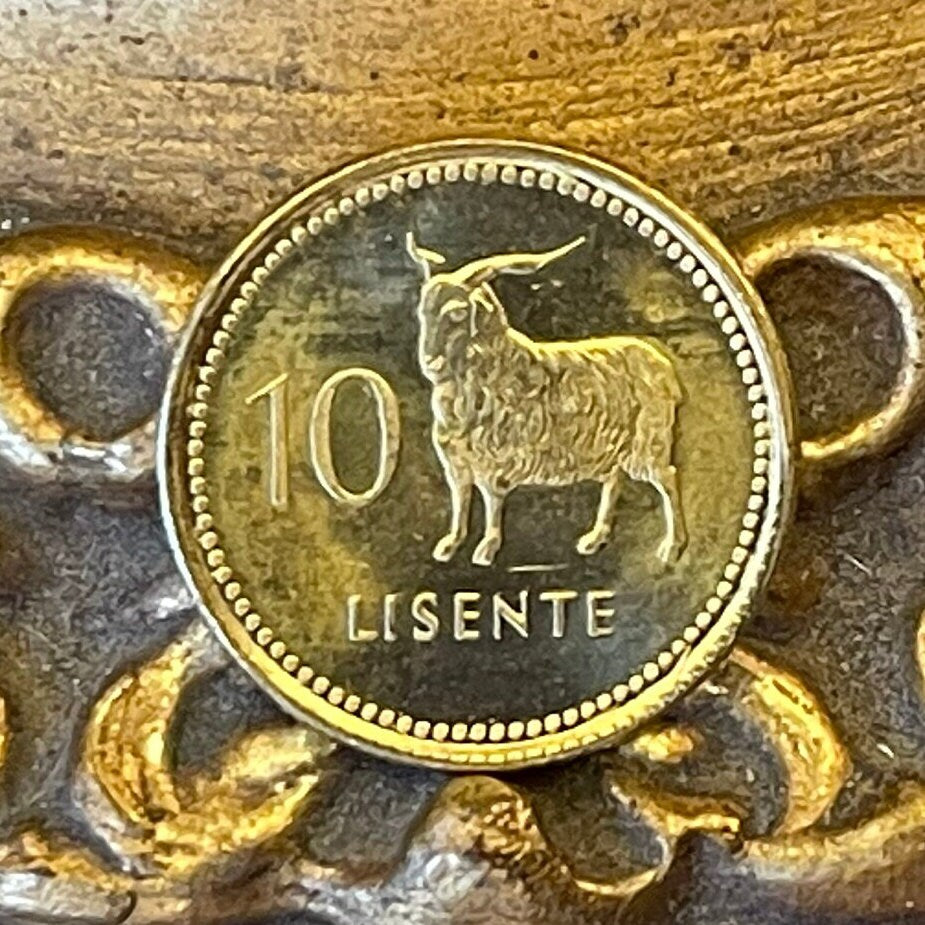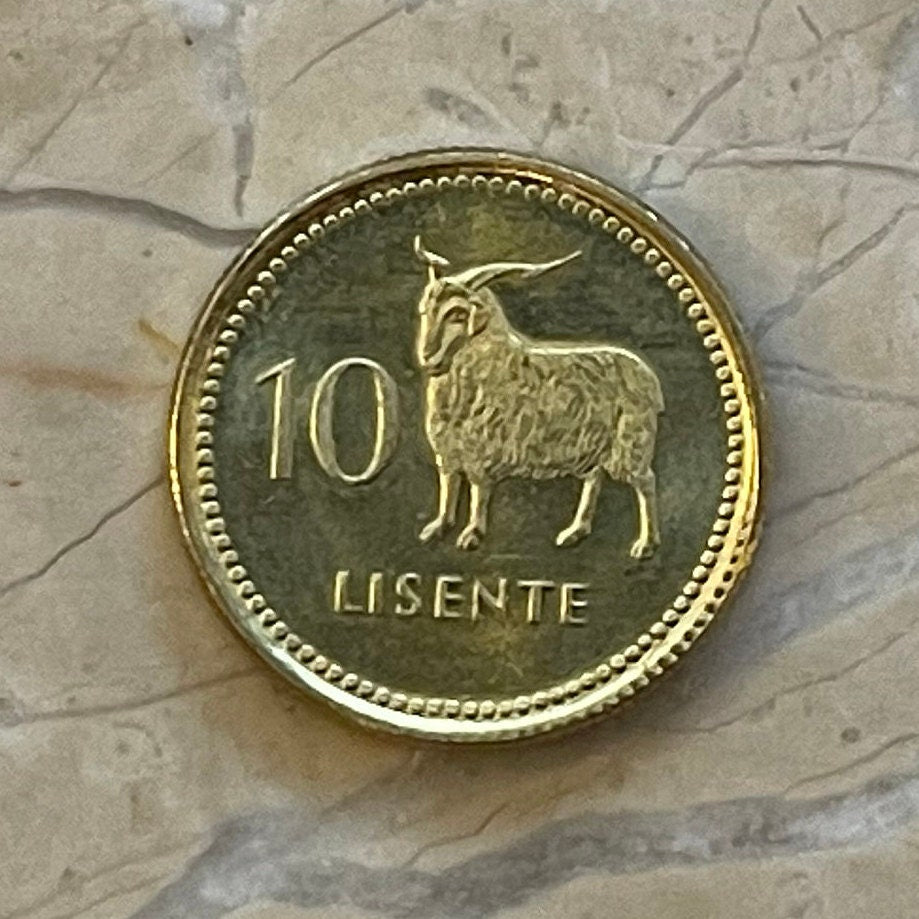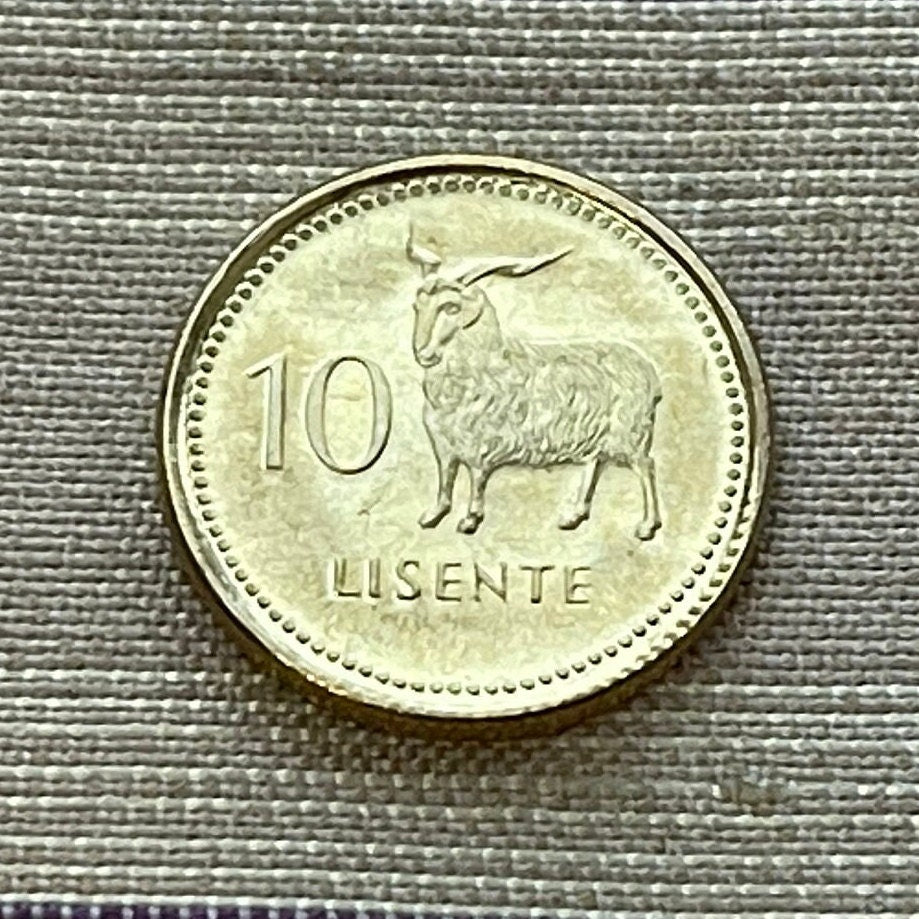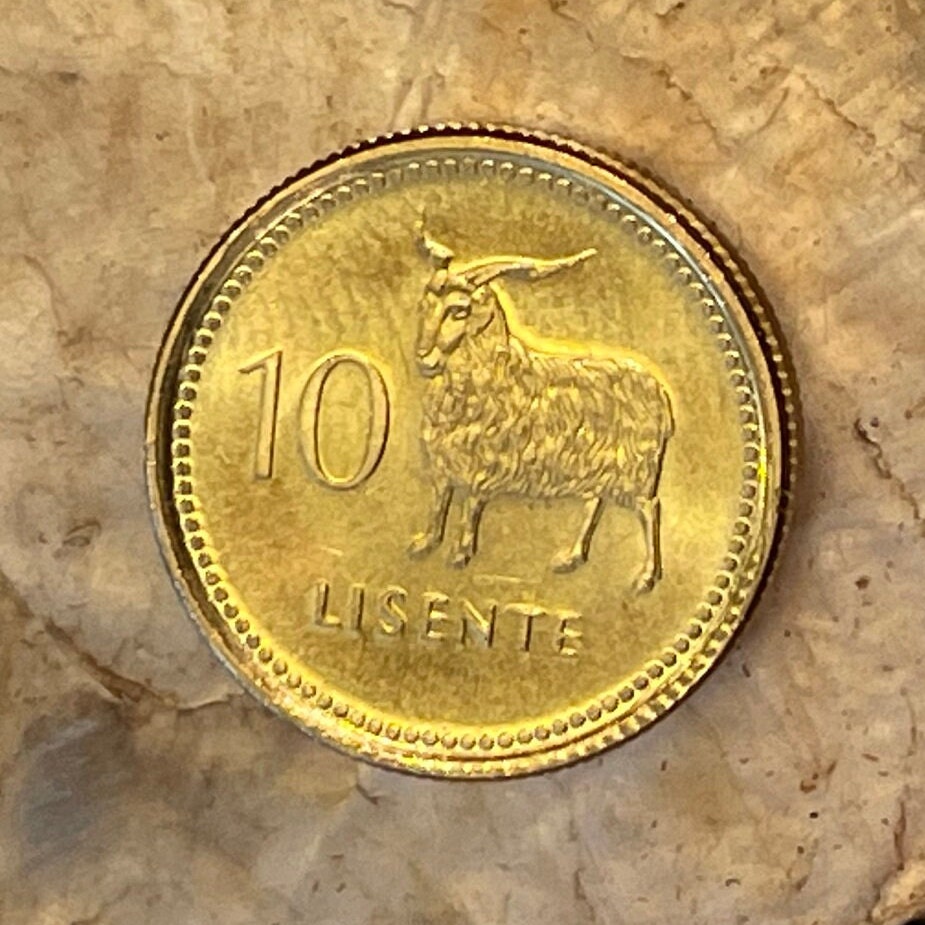 5 stars review from Crystal
5 stars review from Crystal