Armadillo 1 Peso Uruguay Authentic Coin Money for Jewelry and Craft Making (Mulita) (Hoover Hog) (Charango)
Regular price
Sale price
$5.32 USD
Unit price
per
Armadillo 1 Peso Uruguay Authentic Coin Money for Jewelry and Craft Making (Mulita) (Hoover Hog) (Charango)
Commemorative issue: Armadillo
Series: Native fauna of Uruguay
Reverse: Armadillo (Dasypus hybridus) to right, face value on left side, animal name (in Spanish: Mulita) below.
Lettering: $1
MULITA
Translation: $1
Armadillo
Obverse: Coat of Arms, surrounded with official full name of country, year on bottom.
Lettering: REPUBLICA ORIENTAL DEL URUGUAY
Translation: Oriental Republic of Uruguay
Features
Issuer Uruguay
Period Oriental Republic of Uruguay (1825-date)
Type Circulating commemorative coin
Years 2011-2019
Value 1 Peso Uruguayo
1 UYU = 0.024 USD
Currency Peso uruguayo (1993-date)
Composition Brass plated steel
Weight 3.5 g
Diameter 20 mm
Thickness 1.65 mm
Shape Round
Orientation Medal alignment ↑↑
Number N# 19103
References KM# 135, Schön# 111
Wikipedia:
Armadillos (meaning "little armored ones" in Spanish) are New World placental mammals in the order Cingulata. The Chlamyphoridae and Dasypodidae are the only surviving families in the order, which is part of the superorder Xenarthra, along with the anteaters and sloths. Nine extinct genera and 21 extant species of armadillo have been described, some of which are distinguished by the number of bands on their armor. All species are native to the Americas, where they inhabit a variety of different environments.
Armadillos are characterized by a leathery armor shell and long, sharp claws for digging. They have short legs, but can move quite quickly. The average length of an armadillo is about 75 cm (30 in), including tail. The giant armadillo grows up to 150 cm (59 in) and weighs up to 54 kg (119 lb), while the pink fairy armadillo has a length of only 13–15 cm (5–6 in). When threatened by a predator, Tolypeutes species frequently roll up into a ball (these being the only species of Armadillo capable of such).
Armadillos and humans
As food
In certain parts of Central and South America, armadillo meat is eaten; it is a popular ingredient in Oaxaca, Mexico. During the Great Depression, Americans were known to eat armadillo, known begrudgingly as "Hoover hogs", a nod to the belief that President Herbert Hoover was responsible for the economic despair facing the nation at that time.
As musical instruments
Main article: Charango
Armadillo shells have traditionally been used to make the back of the charango, an Andean lute instrument.
In literature
A whimsical account of The Beginning of the Armadillos is one of the chapters of Rudyard Kipling's Just So Stories 1902 children's book.
Disease
Armadillos are often used in the study of leprosy, since they, along with mangabey monkeys, rabbits, and mice (on their footpads), are among the few known species that can contract the disease systemically. They are particularly susceptible due to their unusually low body temperature, which is hospitable to the leprosy bacterium, Mycobacterium leprae. (The leprosy bacterium is difficult to culture and armadillos have a body temperature of 34 °C (93 °F), similar to human skin.) Humans can acquire a leprosy infection from armadillos by handling them or consuming armadillo meat. Armadillos are a presumed vector and natural reservoir for the disease in Texas, Louisiana and Florida. Prior to the arrival of Europeans in the late 15th century, leprosy was unknown in the New World. Given that armadillos are native to the New World, at some point they must have acquired the disease from old-world humans.
Reproduction
The nine-banded armadillo also serves science through its unusual reproductive system, in which four genetically identical offspring are born, the result of one original egg. Because they are always genetically identical, the group of four young provides a good subject for scientific, behavioral, or medical tests that need consistent biological and genetic makeup in the test subjects. This is the only reliable manifestation of polyembryony in the class Mammalia, and exists only within the genus Dasypus and not in all armadillos, as is commonly believed. Other species that display this trait include parasitoid wasps, certain flatworms, and various aquatic invertebrates.
Education
Armadillos (mainly Dasypus) are common roadkill due to their habit of jumping 3–4 ft vertically when startled, which puts them into collision with the underside of vehicles. Wildlife enthusiasts are using the northward march of the armadillo as an opportunity to educate others about the animals, which can be a burrowing nuisance to property owners and managers.
********
Wikipedia:
The coat of arms of Uruguay or Uruguayan shield (Spanish: Escudo de Armas del Estado) was first adopted by law on March 19, 1829, and later on had some minor modification in 1906 and 1908. It was supposedly designed by Juan Manuel Besnes Irigoyen (1788–1865).
Description
It consists of an oval shield, which is divided into four equal sections and crowned by a rising golden sun, the "Sun of May", symbolizing the rising of the Uruguayan nation and the May Revolution. The oval is surrounded by a laurel branch on the left and an olive one on the right, representing honor and peace, joined at the bottom by a light blue ribbon, the former Uruguayan cockade.
In the upper left quarter there is a golden scale on a blue background, symbol of equality and justice.
The upper right quarter contains the Cerro de Montevideo (Montevideo Hill) with its fortress on top on a silver background, as a symbol of strength.
In the lower left, also on a silver background, there is a galloping black horse, symbolizing liberty.
The lower right quarter holds a golden ox on blue background, as a symbol of abundance.
Share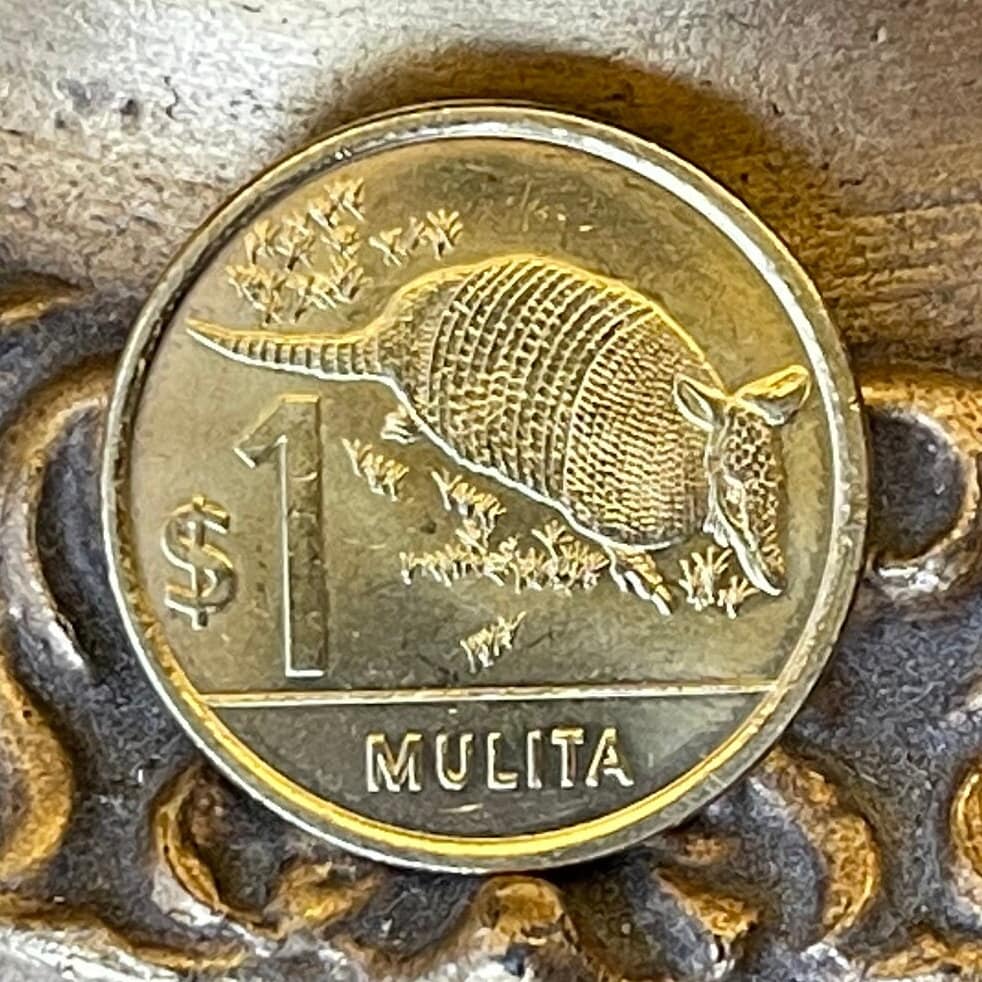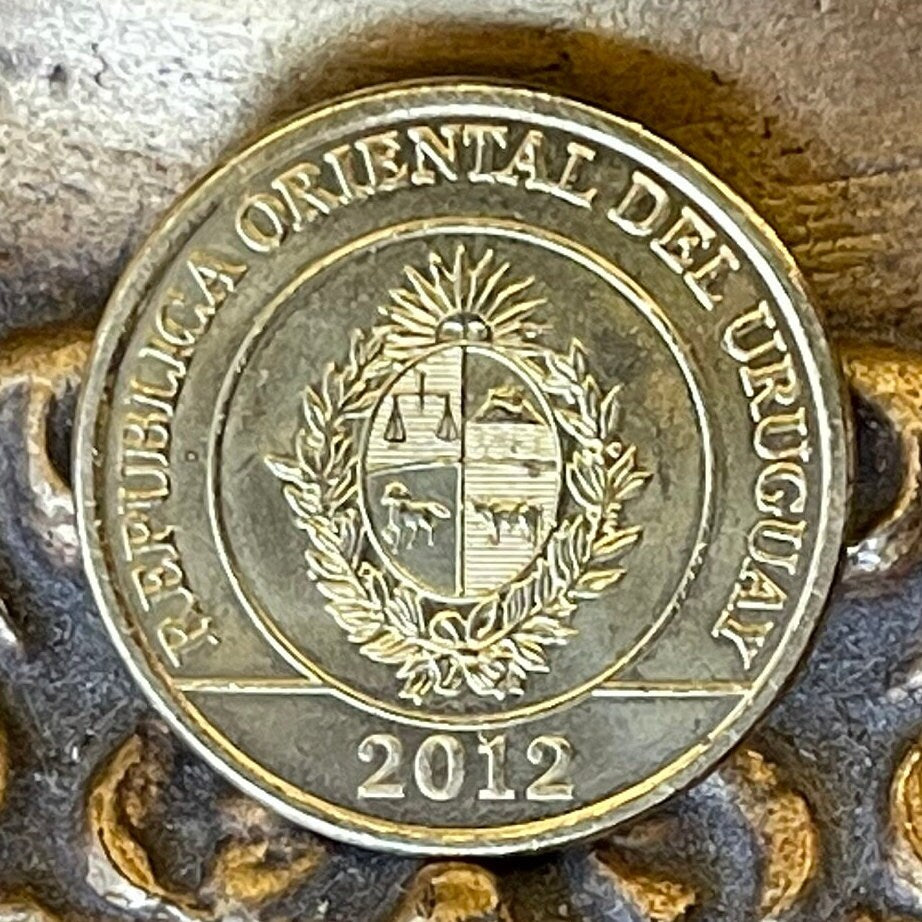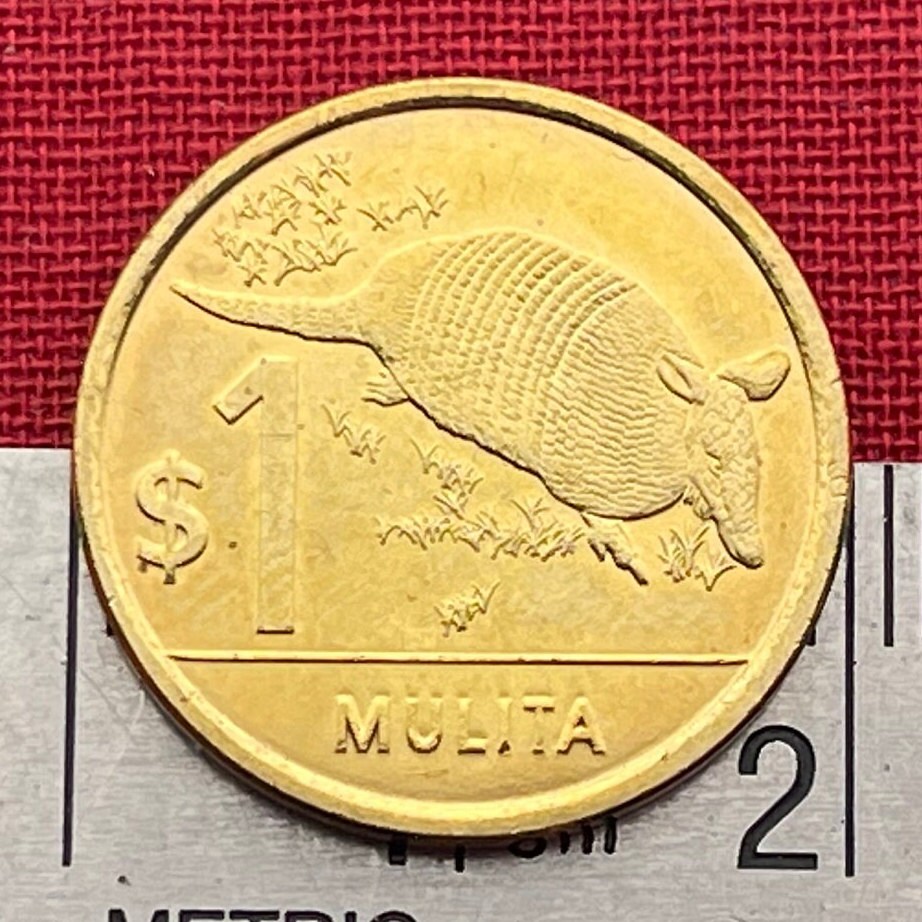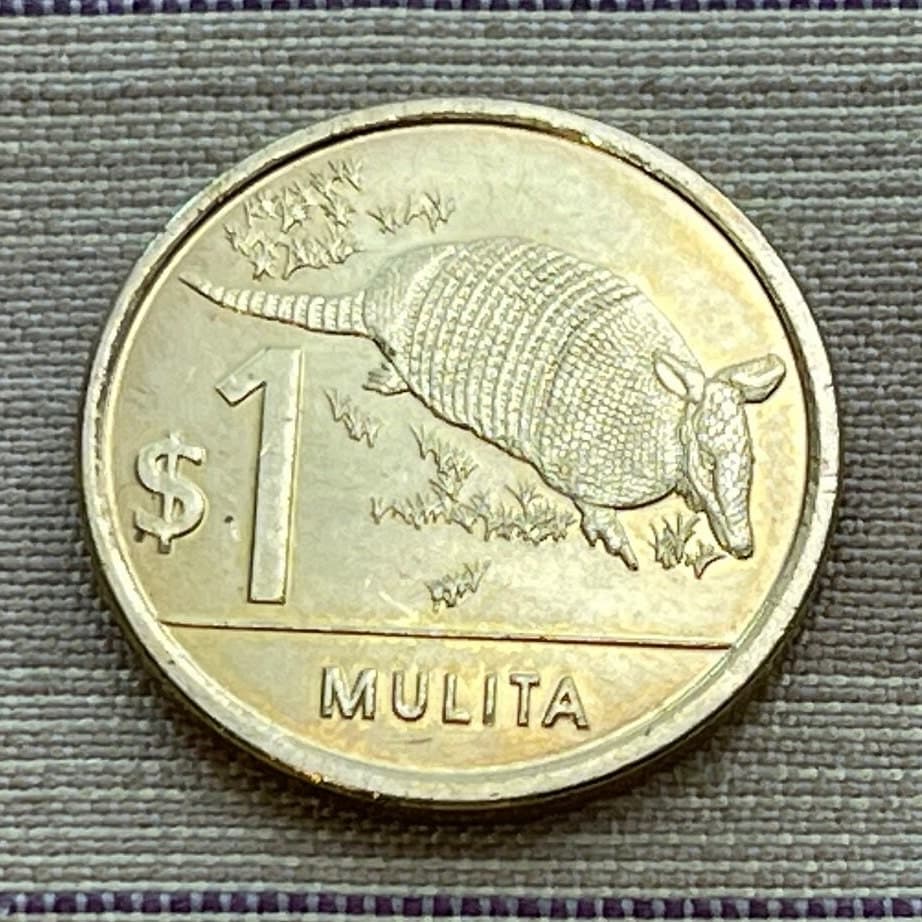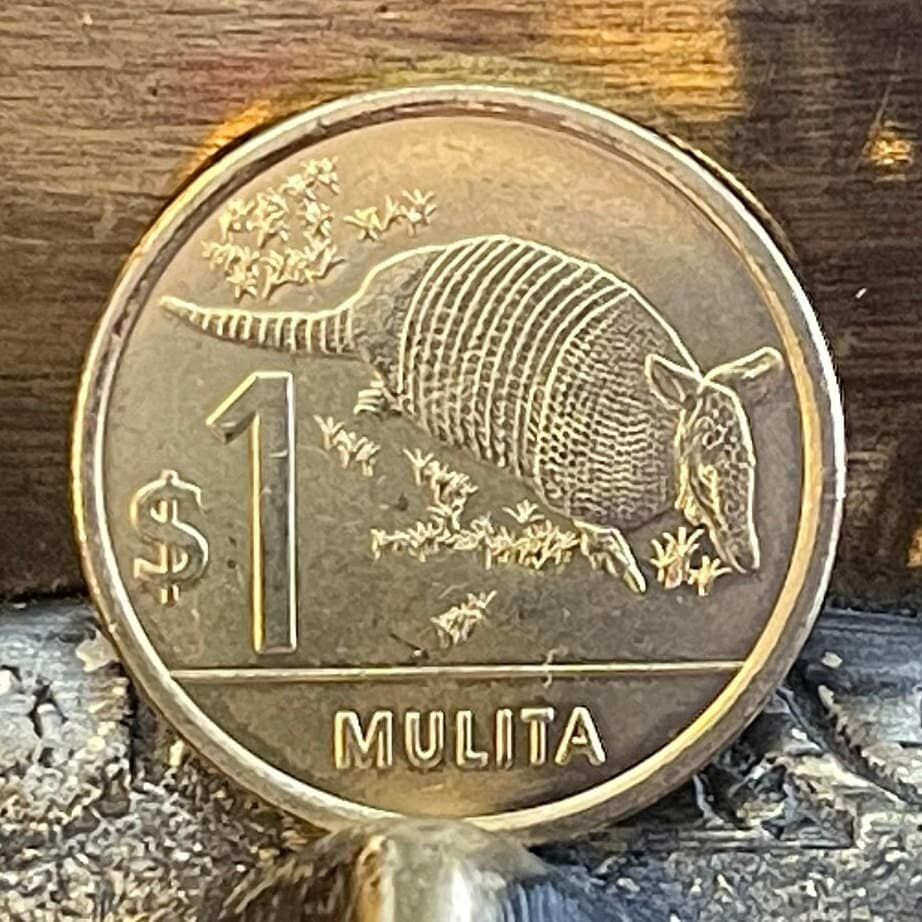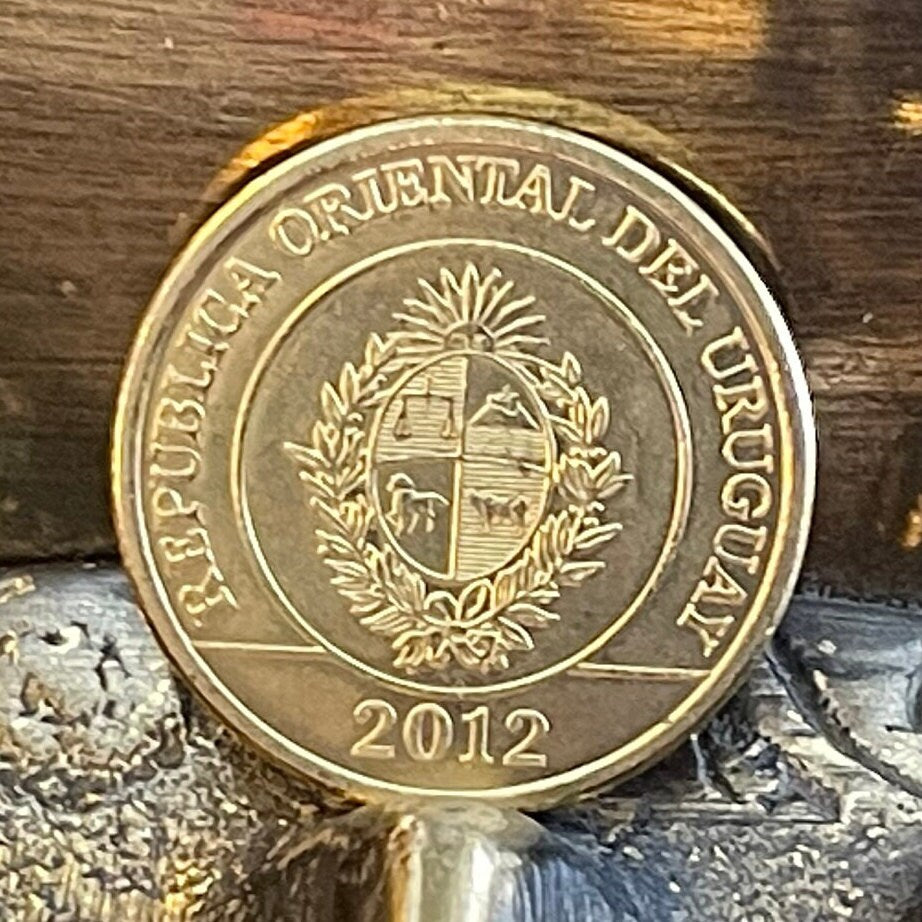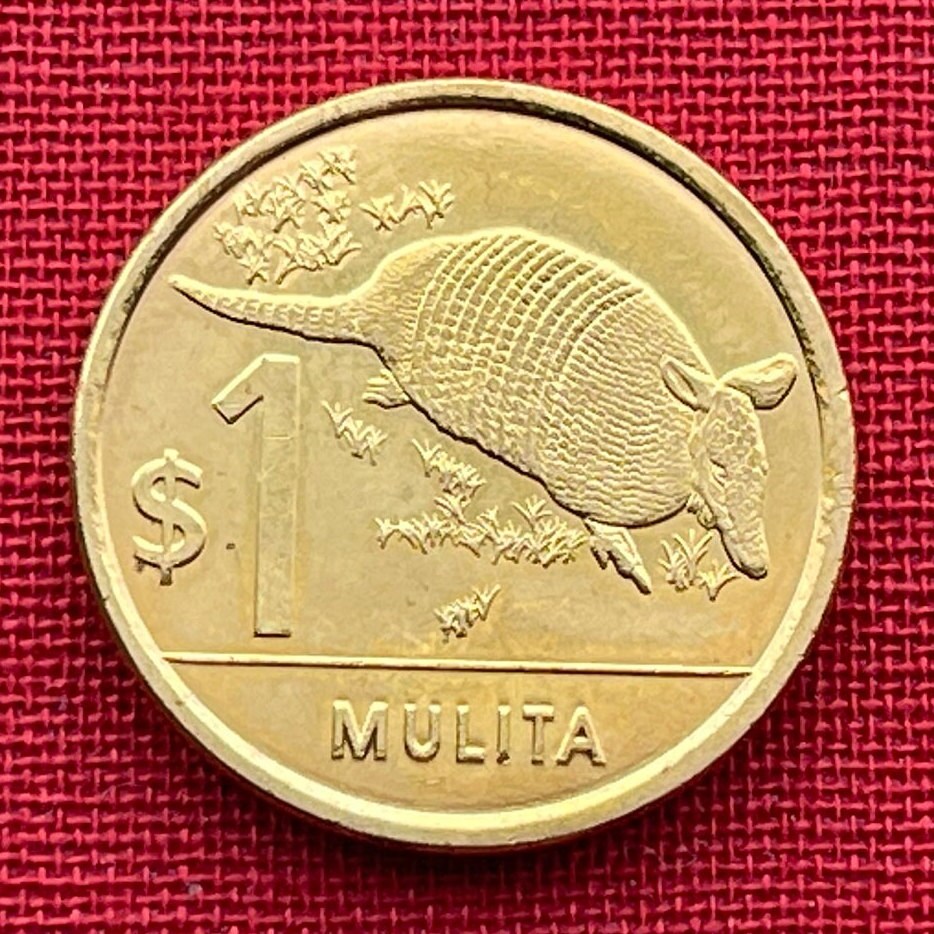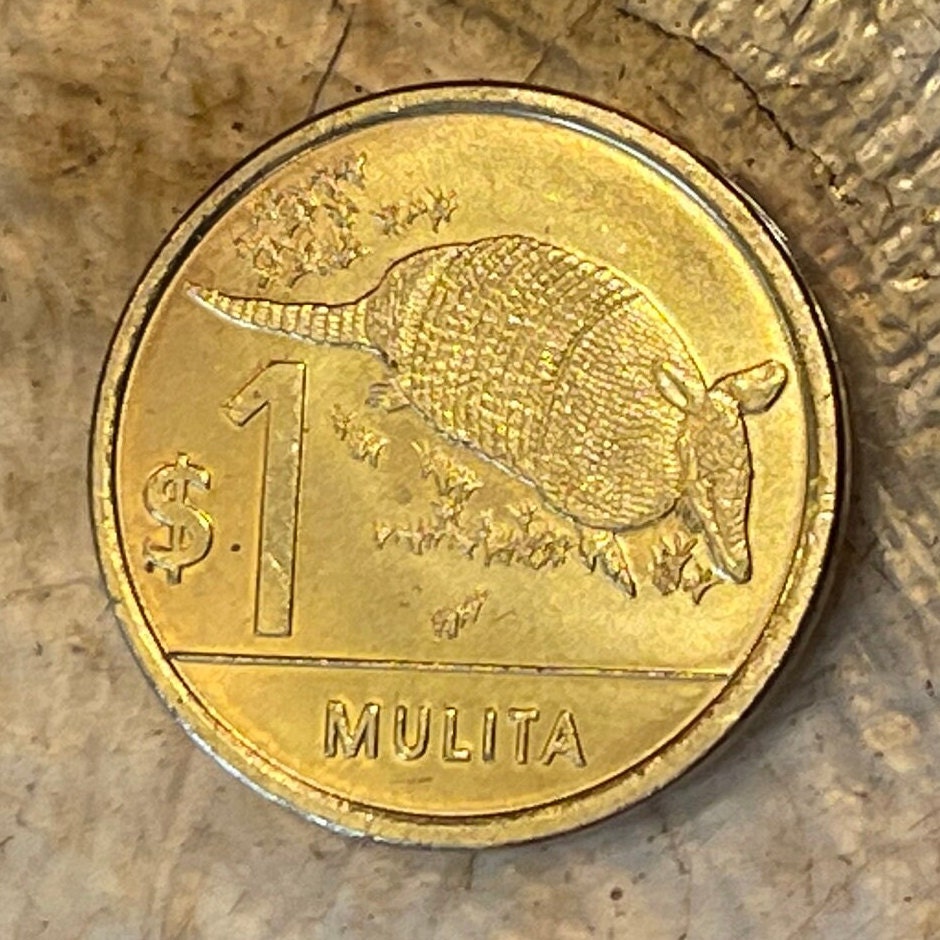 It's a lot of fun when I get good quality....
It's a lot of fun when I get good quality. Thanks.
5 stars review from Buildabeautifulcity
5 stars review from Buildabeautifulcity
5 stars review from Snelsonsnail
5 stars review from Snelsonsnail