Ashoka Lion Capitol 1 Rupee India Authentic Coin Money for Jewelry and Craft Making (Rainfed Farming) FAO
Regular price
Sale price
$4.99 USD
Unit price
per
Ashoka Lion Capitol 1 Rupee India Authentic Coin Charm for Jewelry and Craft Making (Rainfed Farming, FAO)
Commemorative issue: United Nations Food and Agriculture Organization (FAO) - Rainfed Farming
Obverse: Ashoka Pillar Lion Capitol over denomination
Lettering:
भारत INDIA रूपया RUPEE
सत्यमेव जयते
1
Reverse: Woman with flowers, rain cloud in background
Lettering:
वर्षा सिंचित खेती
1988
RAINFED FARMING
FAO
Features
Issuer India
Period Republic (1950-date)
Type Circulating commemorative coin
Year 1988
Value 1 Rupee
1 INR = 0.014 USD
Currency Rupee (decimalized, 1957-date)
Composition Copper-nickel
Weight 6 g
Diameter 26 mm
Thickness 1.5 mm
Shape Round
Orientation Medal alignment ↑↑
Number N# 10785
References KM# 82
Wikipedia:
The Lion Capital of Ashoka is a sculpture of four Asiatic lions standing back to back, on an elaborate base that includes other animals. A graphic representation of it was adopted as the official Emblem of India in 1950. It was originally placed on the top of the Ashoka pillar at the important Buddhist site of Sarnath by the Emperor Ashoka, in about 250 BCE during his rule over the Maurya Empire. The pillar, sometimes called the Aśoka Column, is still in its original location, but the Lion Capital is now in the Sarnath Museum, in the state of Uttar Pradesh, India. Standing 2.15 metres (7 feet) high including the base, it is more elaborate than the other very similar surviving capitals of the pillars of Ashoka bearing the Edicts of Ashoka that were placed throughout India several of which feature single animals at the top; one other damaged group of four lions survives, at Sanchi.
The capital is carved out of a single block of polished sandstone, and was always a separate piece from the column itself. It features four Asiatic Lions standing back to back. They are mounted on an abacus with a frieze carrying sculptures in high relief of an elephant, a galloping horse, a bull, and a lion, separated by intervening spoked chariot-wheels. The whole sits upon a bell-shaped lotus. The capital was originally crowned by a 'Wheel of Dharma' (Dharmachakra popularly known in India as the "Ashoka Chakra"), with 32 spokes, of which a few fragments were found on the site. A 13th-century replica of the Sarnath pillar and capital in Wat Umong near Chiang Mai, Thailand built by King Mangrai, preserves its crowning Ashoka Chakra or Dharmachakra. The wheel on the capital, below the lions, is the model for the one in the flag of India.jai hind
******
Wikipedia:
Rainfed agriculture is a type of farming that relies on rainfall for water. It provides much of the food consumed by poor communities in developing countries. E.g., rainfed agriculture accounts for more than 95% of farmed land in sub-Saharan Africa, 90% in Latin America, 75% in the Near East and North Africa, 65% in East Asia, and 60% in South Asia.
There is a strong correlation between poverty, hunger and water stress in part because of the dependencies on rainfed agriculture in developing economies. Moreover, because of increased weather variability, climate change is expected to make rain-fed farmers more vulnerable to climate change.
Rainfed agriculture is distinguished in most of the literature from irrigated agriculture, which applies water from other sources, such as freshwater from streams, rivers and lakes or groundwater. As farmers become more aware of and develop better water resource management strategies, especially in light of climate change adaptation strategies, most agriculture exists on a spectrum between rainfed and irrigated agriculture.
Share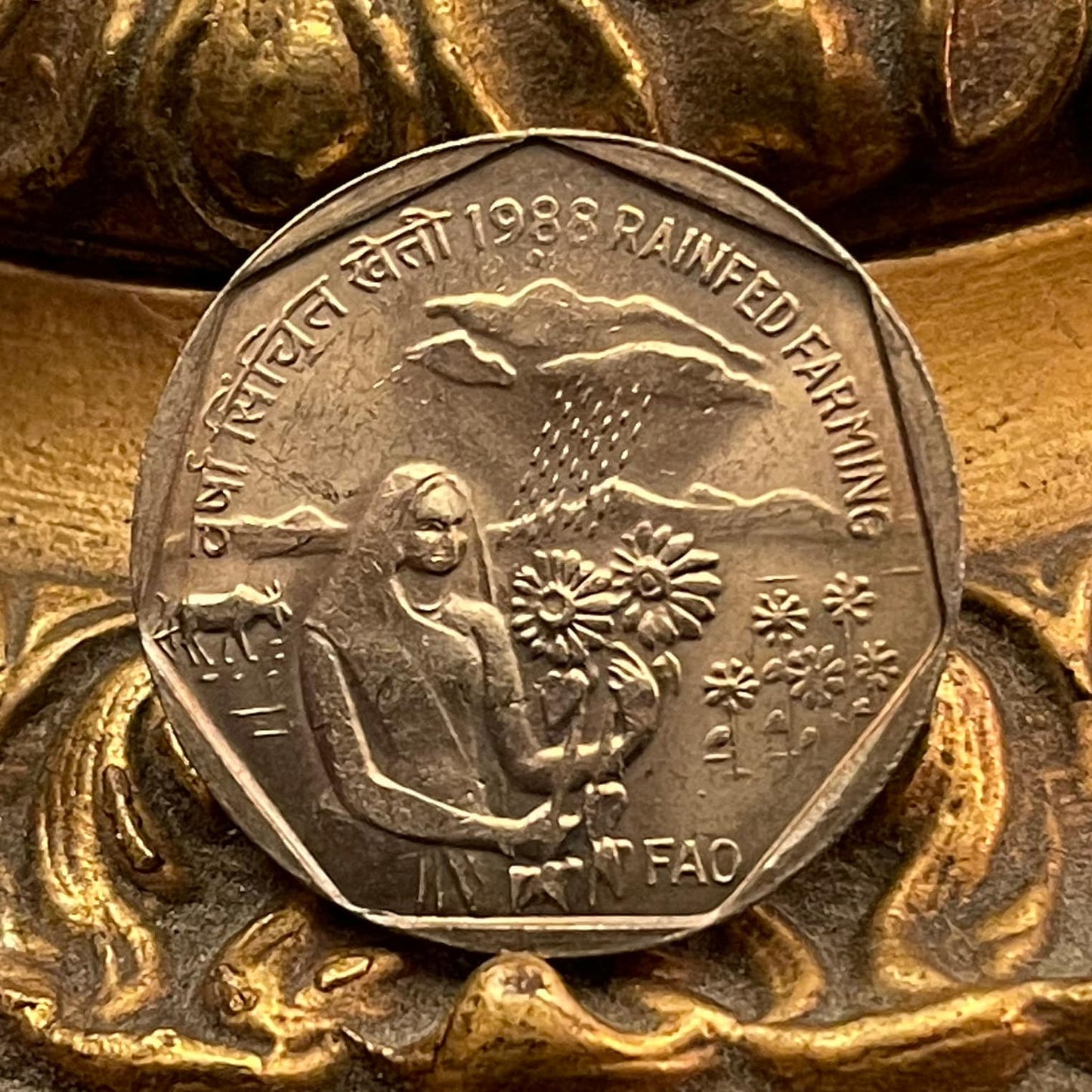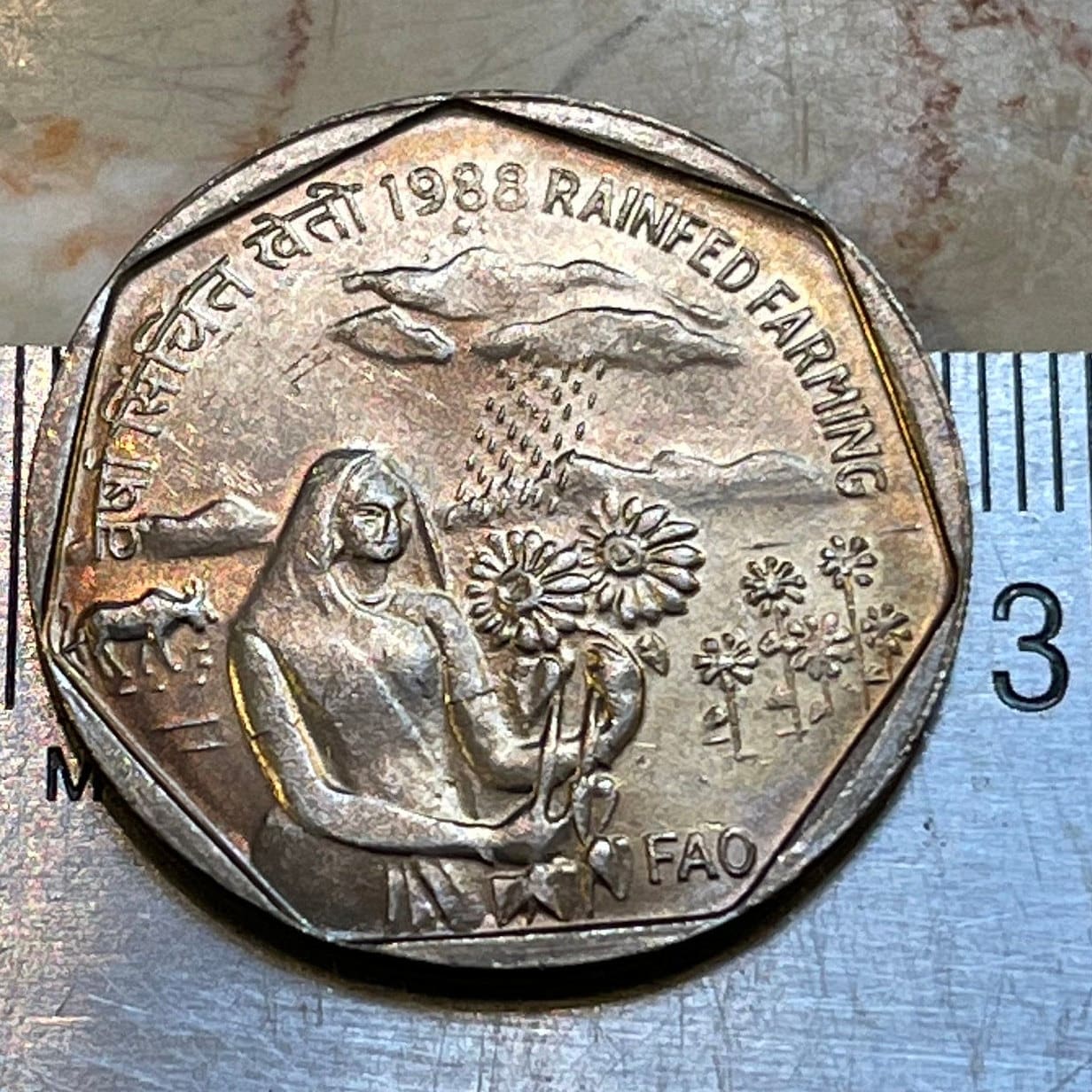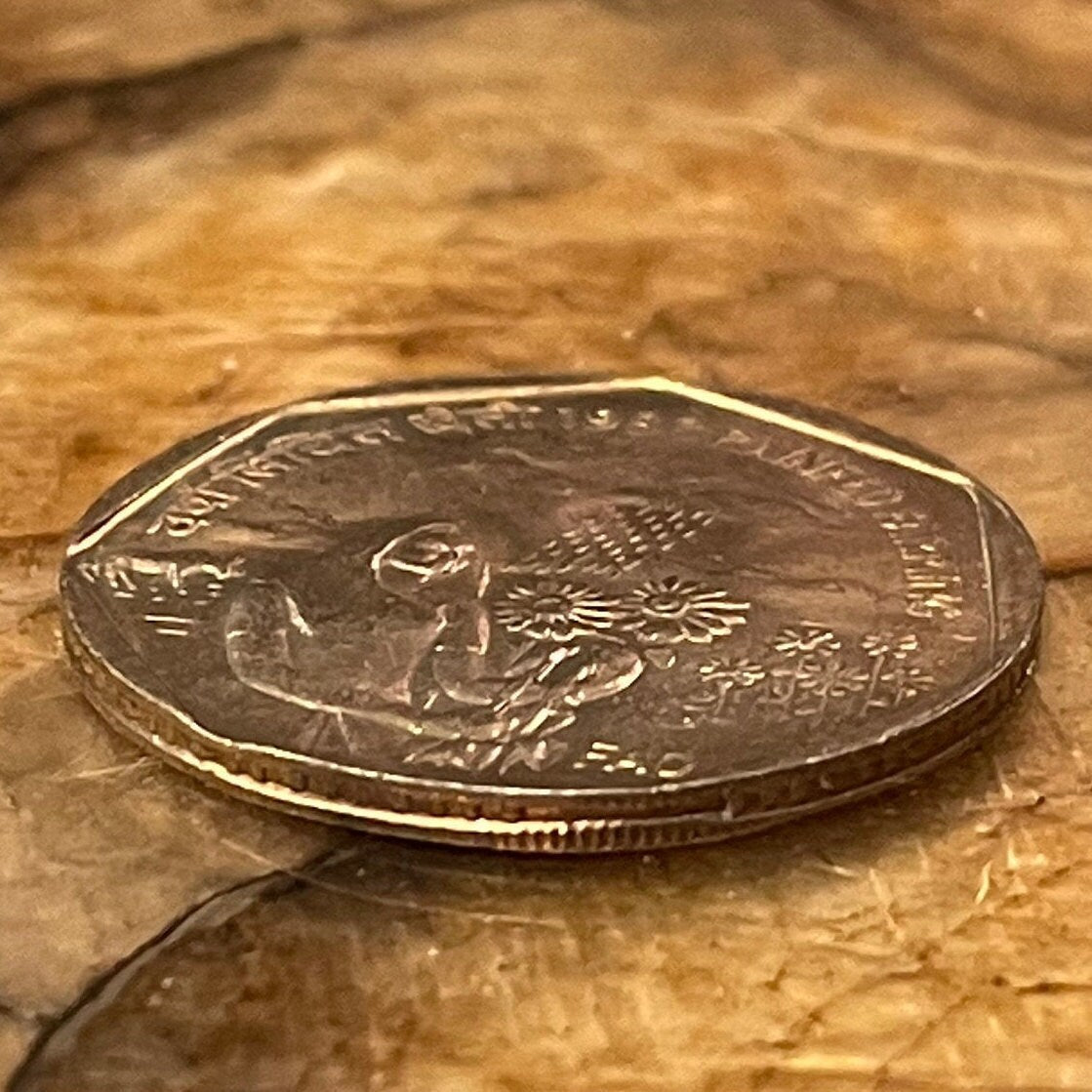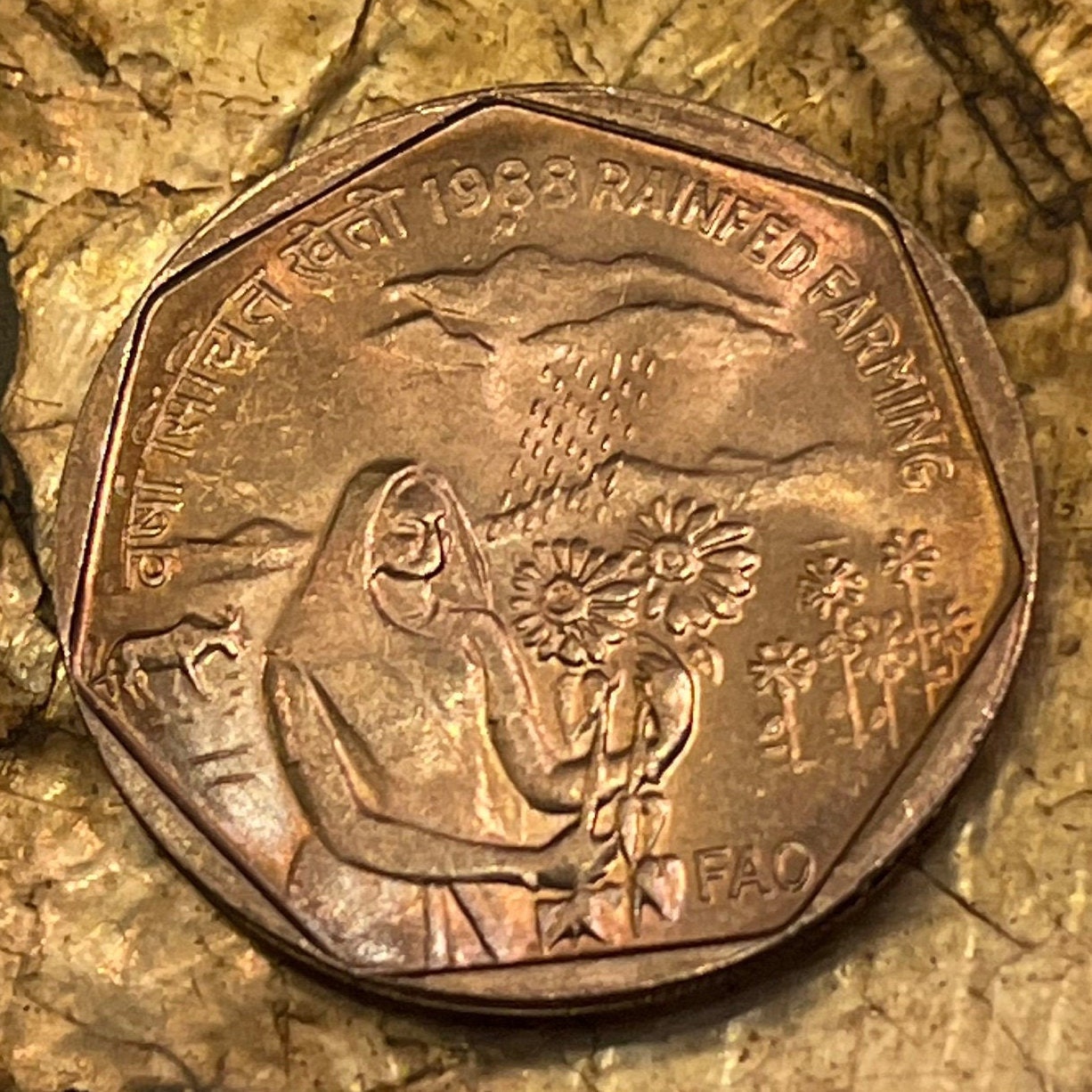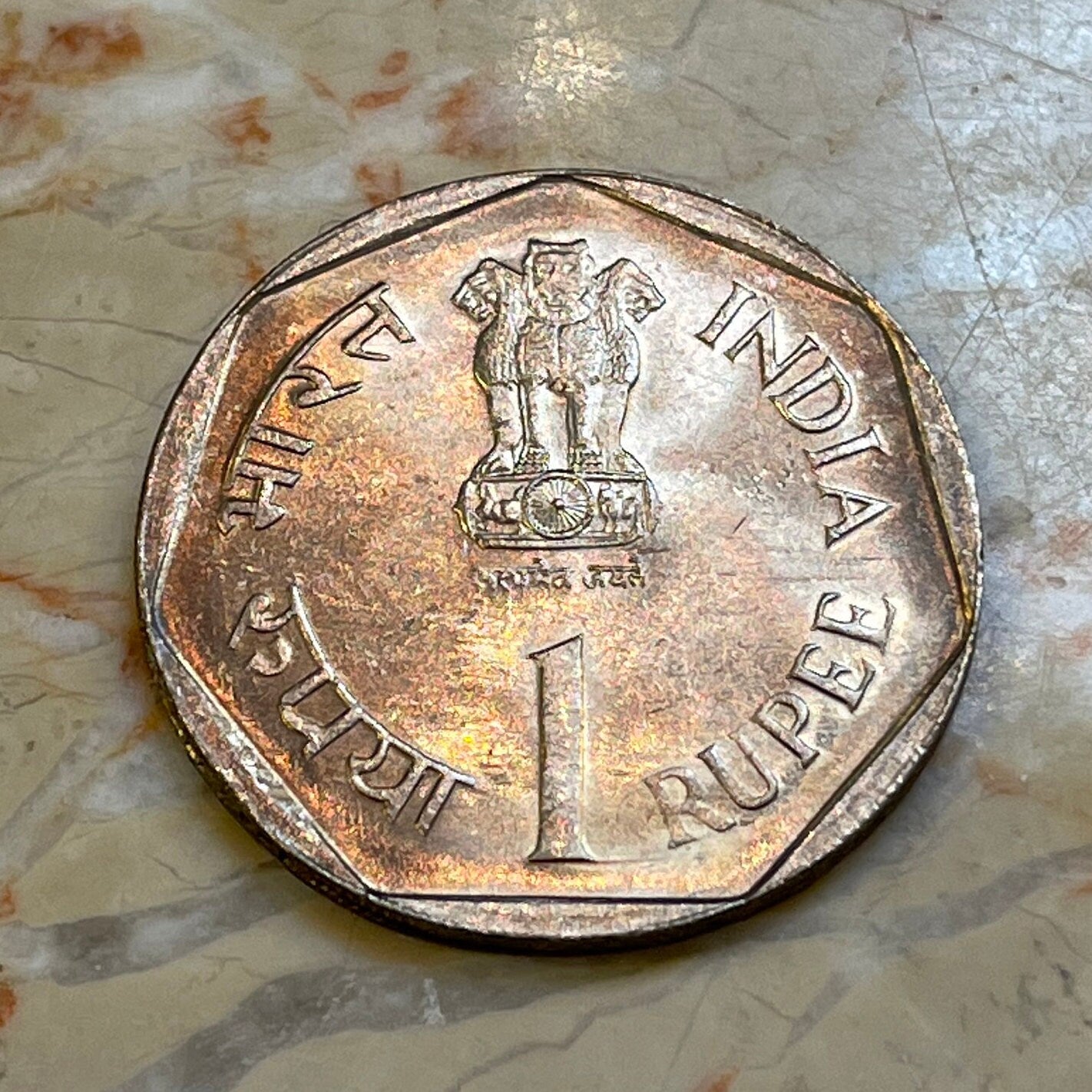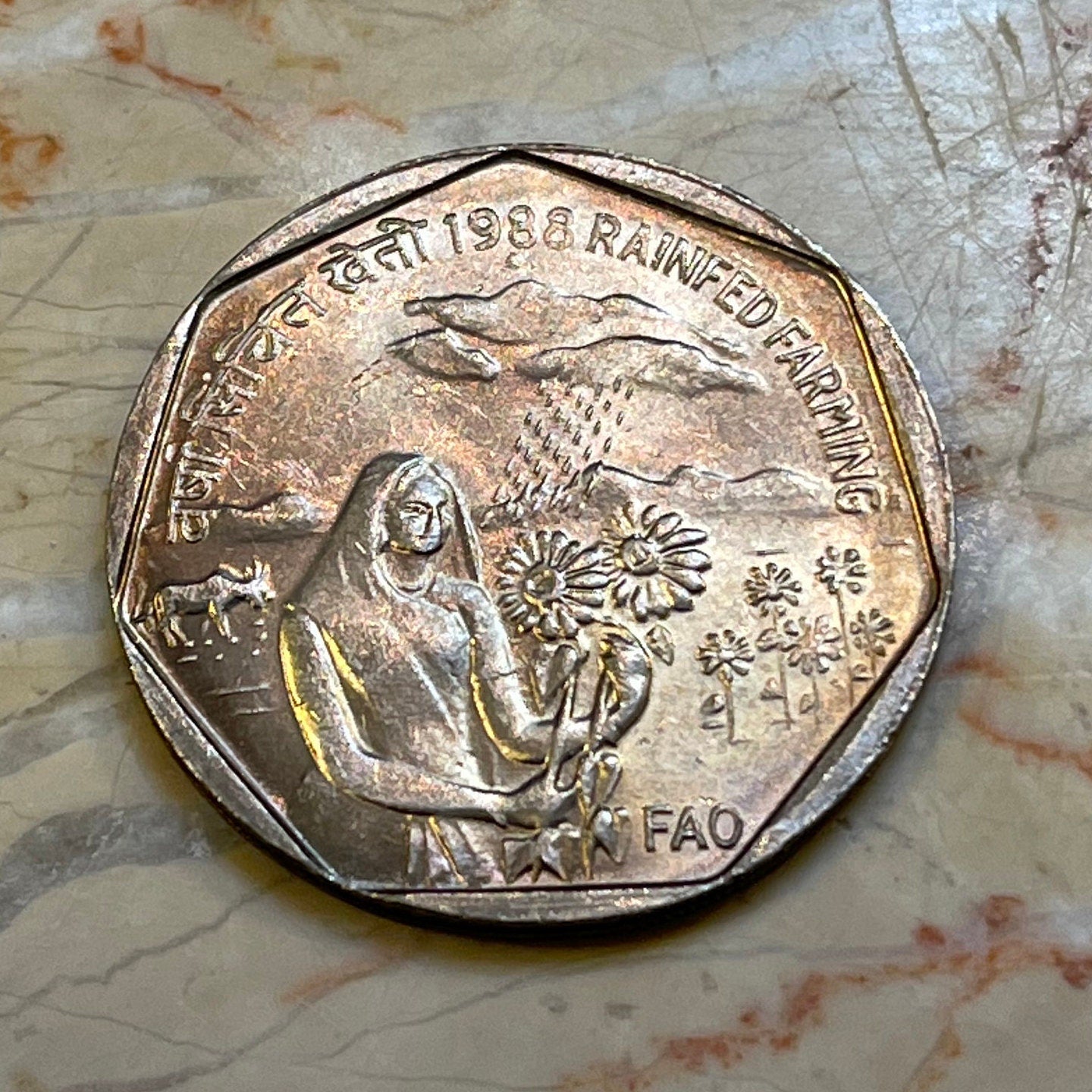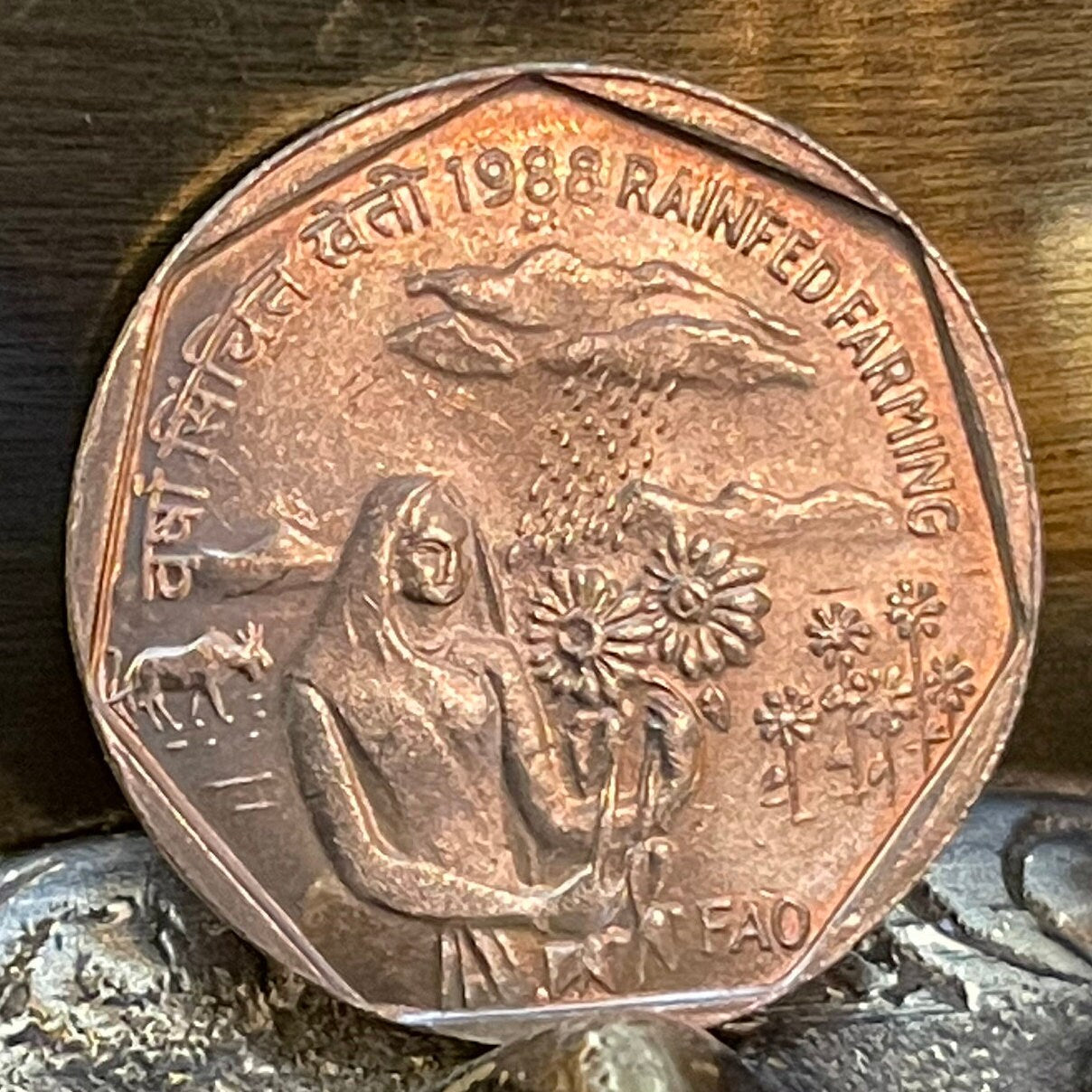 Wonderful coin! It is in excellent conditi...
Wonderful coin! It is in excellent condition and arrived very quickly.