Atlantic Salmon & Harp 10 Pence Ireland Authentic Coin Money for Jewelry and Craft Making
Regular price
Sale price
$3.33 USD
Unit price
per
Atlantic Salmon & Harp 10 Pence Ireland Authentic Coin Charm for Jewelry and Craft Making
Obverse: Irish harp
Lettering: éIRe
Translation: Ireland
Reverse: Value, Atlantic salmon (Binomial Name: Salmo salar) (to the left)
Lettering: 10P
Features
Issuer Ireland
Period Republic (1937-date)
Type Standard circulation coin
Years 1993-2000
Value 10 Pence (0.1 IEP)
Currency Pound (decimalized, 1971-2001)
Composition Copper-nickel
Weight 5.45 g
Diameter 22 mm
Thickness 1.9 mm
Shape Round
Orientation Medal alignment ↑↑
Demonetized 02-09-2002
Number N# 1457
References KM# 29, Sp# 6705
Wikipedia:
The Atlantic salmon (Salmo salar) is a species of ray-finned fish in the family Salmonidae. It is the 3rd largest of the Salmonidae and can grow up to a meter in length. Mongolian Taimen, and Pacific Chinook Salmon can be larger, with Taimen reportedly able to grow to 6 ft long. It is found in the northern Atlantic Ocean and in rivers that flow into this ocean. Most populations of this fish species are anadromous, hatching in streams and rivers but moving out to sea as they grow where they mature, after which the adult fish seasonally move upstream again to spawn.
When the mature fish re-enter rivers to spawn, they change in colour and appearance. Some populations of this fish only migrate to large lakes, and are "landlocked", spending their entire lives in freshwater. Such populations are found throughout the range of the species. Unlike Pacific species of salmon, S. salar is iteroparous, which means it can survive spawning and return to sea to repeat the process again in another year -such individuals can grow to extremely large sizes, although they are rare. The different life stages of the fish are known by many different names in English: alevin, fry, parr and smolt.
Atlantic salmon is considered a very healthy food and one of the fish with a more refined taste in many cultures and as such it features in numerous popular traditional cuisines and can fetch a higher price than some other fish. It has thus long been the target of recreational and commercial fishing, and this, as well as habitat destruction, has impacted the population in some areas, and as such the species is the subject of conservation efforts in several countries, which appear to have been somewhat successful since the 2000s. Techniques to farm this species using aquacultural methods have also been developed, and at present it is farmed in great numbers in many places around the world, and although this is now a viable alternative to wild-caught fish it has also attracted criticism from environmentalists.
*******
The Harp And Celtic Harp Music Has Been An Important Emblem Of Irish Nationalism Since The 10th Century. King Griffith Of Wales Employed Harpists In His Court At The End Of The 11Th Century. By The End Of The 12Th Century, Manuscript Illustrations Show Harps With More Advanced Designs. The Irish Were By Then Playing Harps With Brass, Or Bronze, Strings. Records From The 15th Century Show That Both The Terms "Harp" And "Clarsach" Were In Use At About The Same Time And Seemed To Have Been A Distinction Between Gut-Strung European-Style Harps And Wire-Strung Gaelic Clarsachs Of Scotland And Ireland.
Share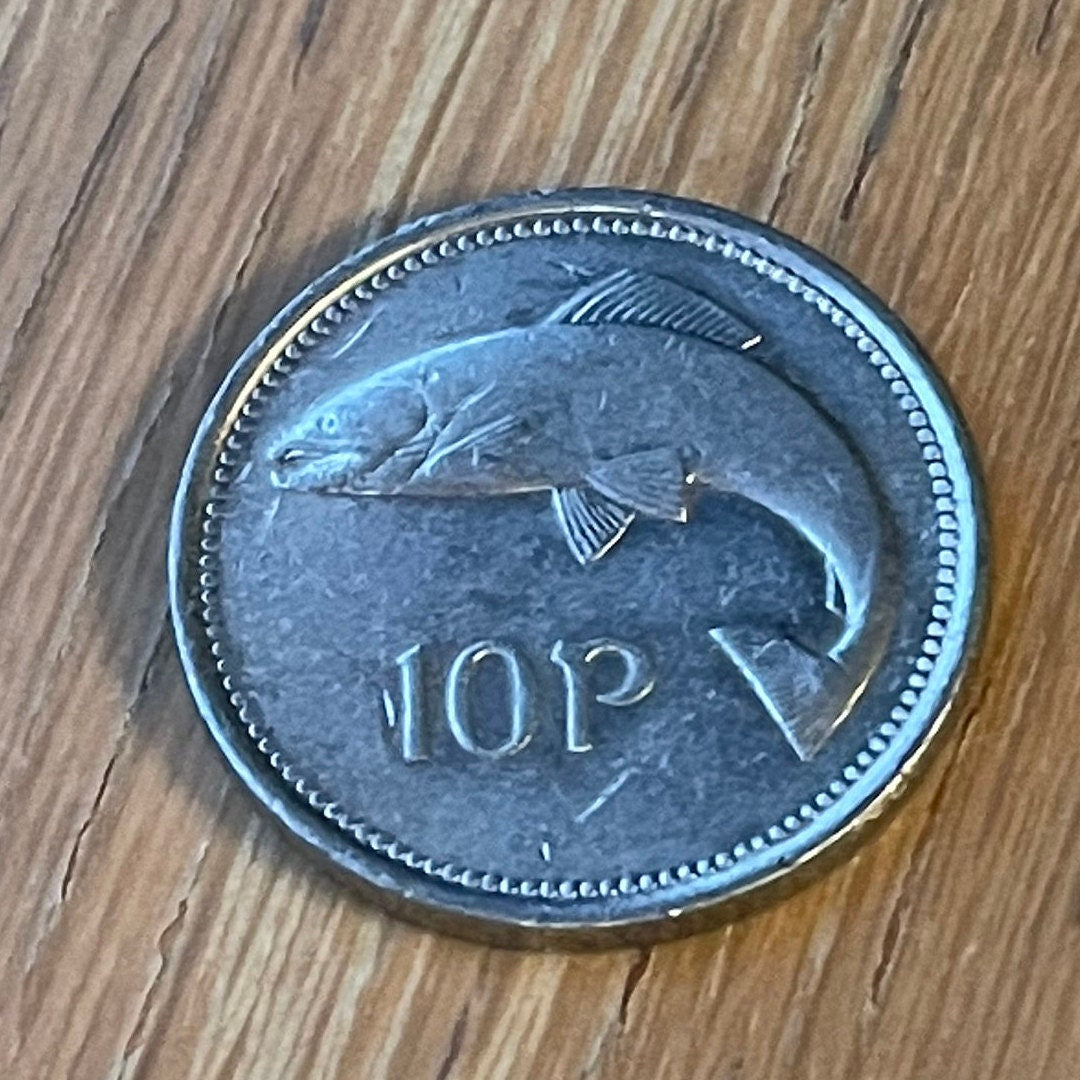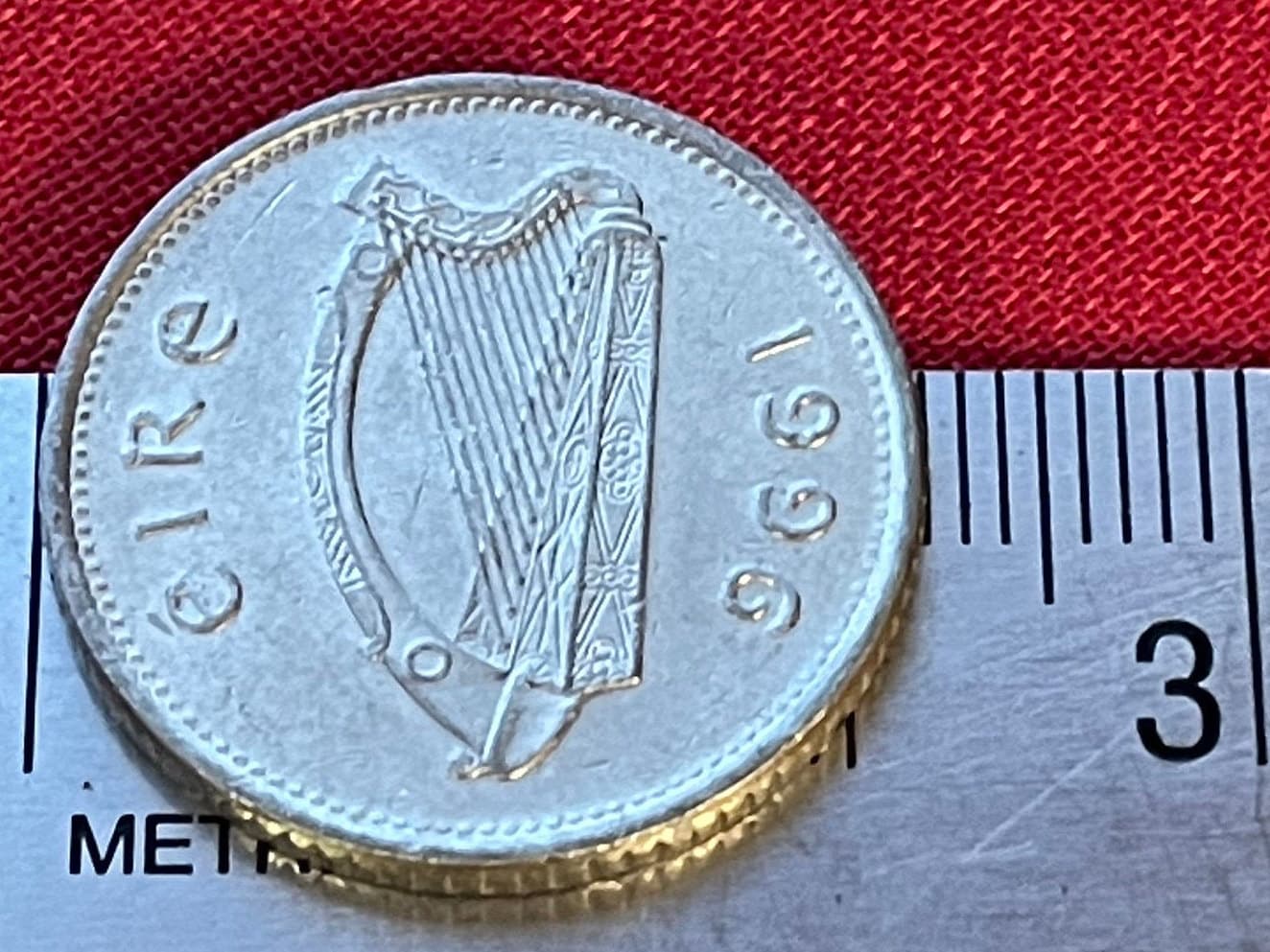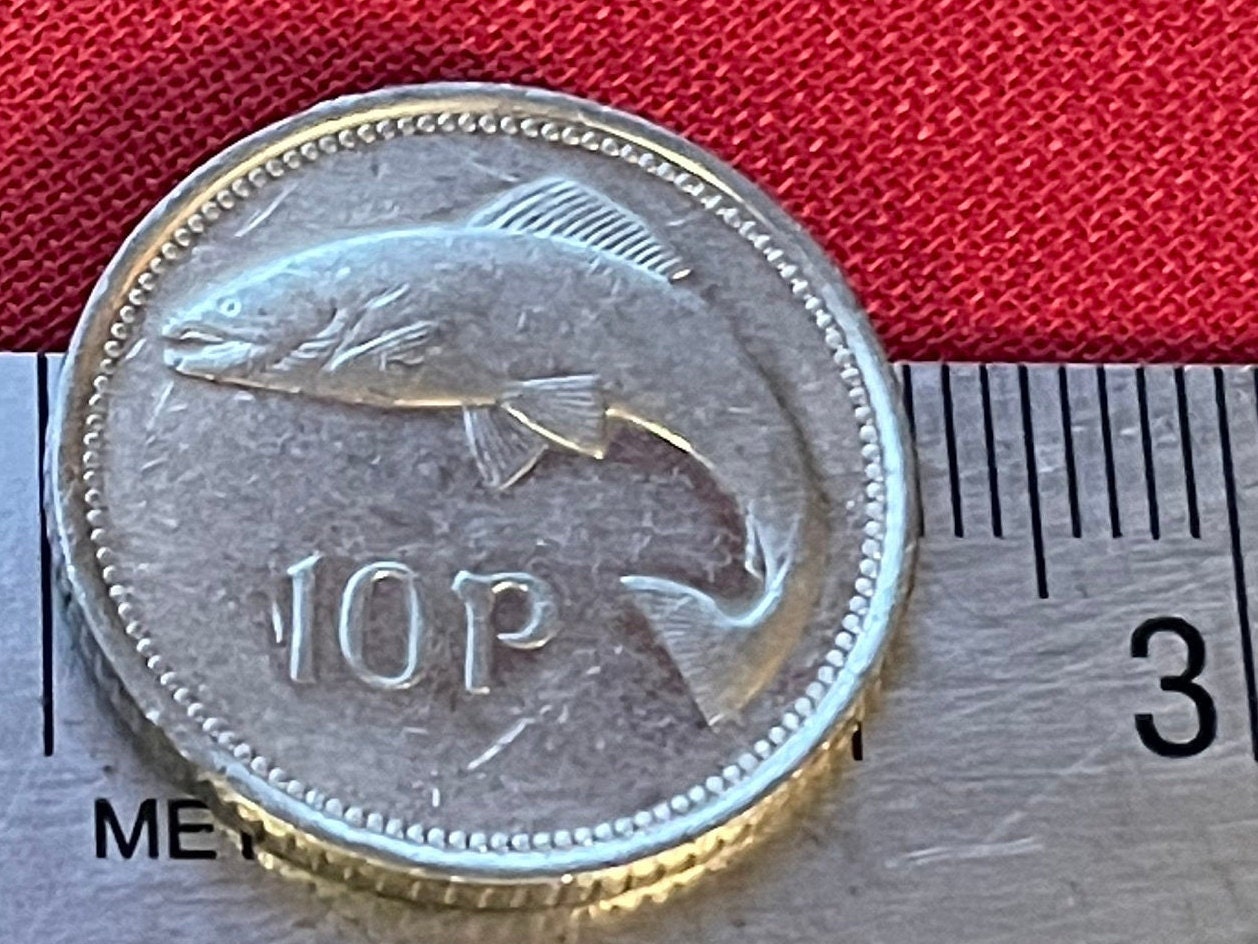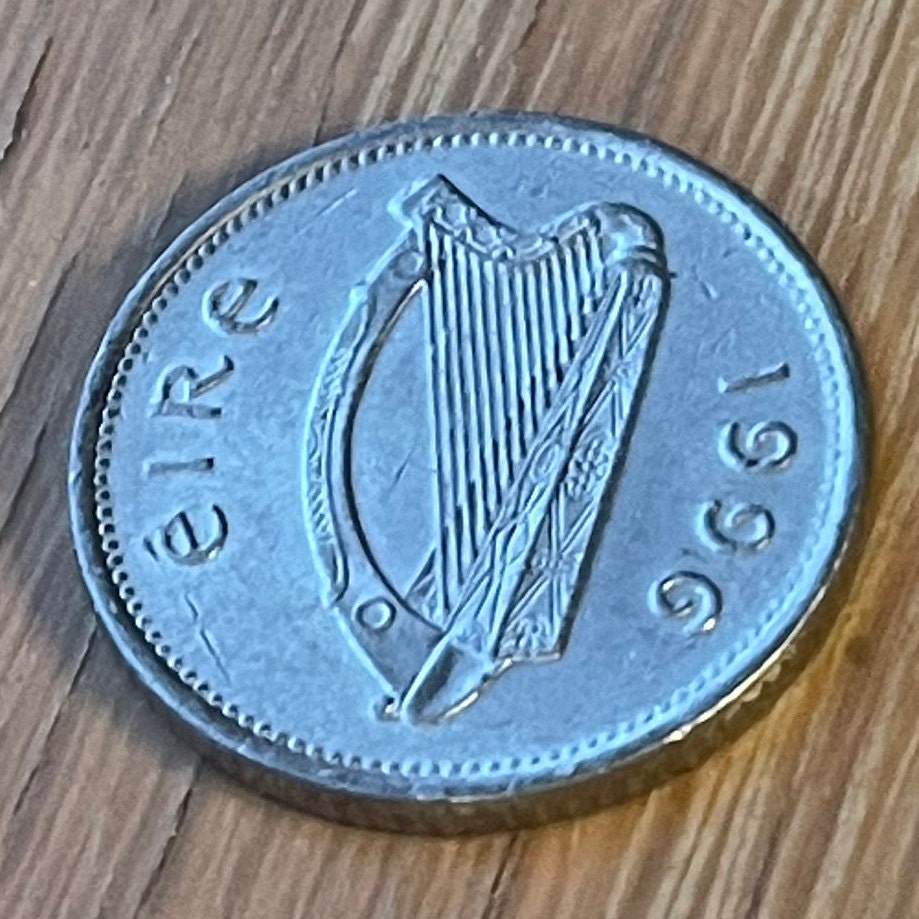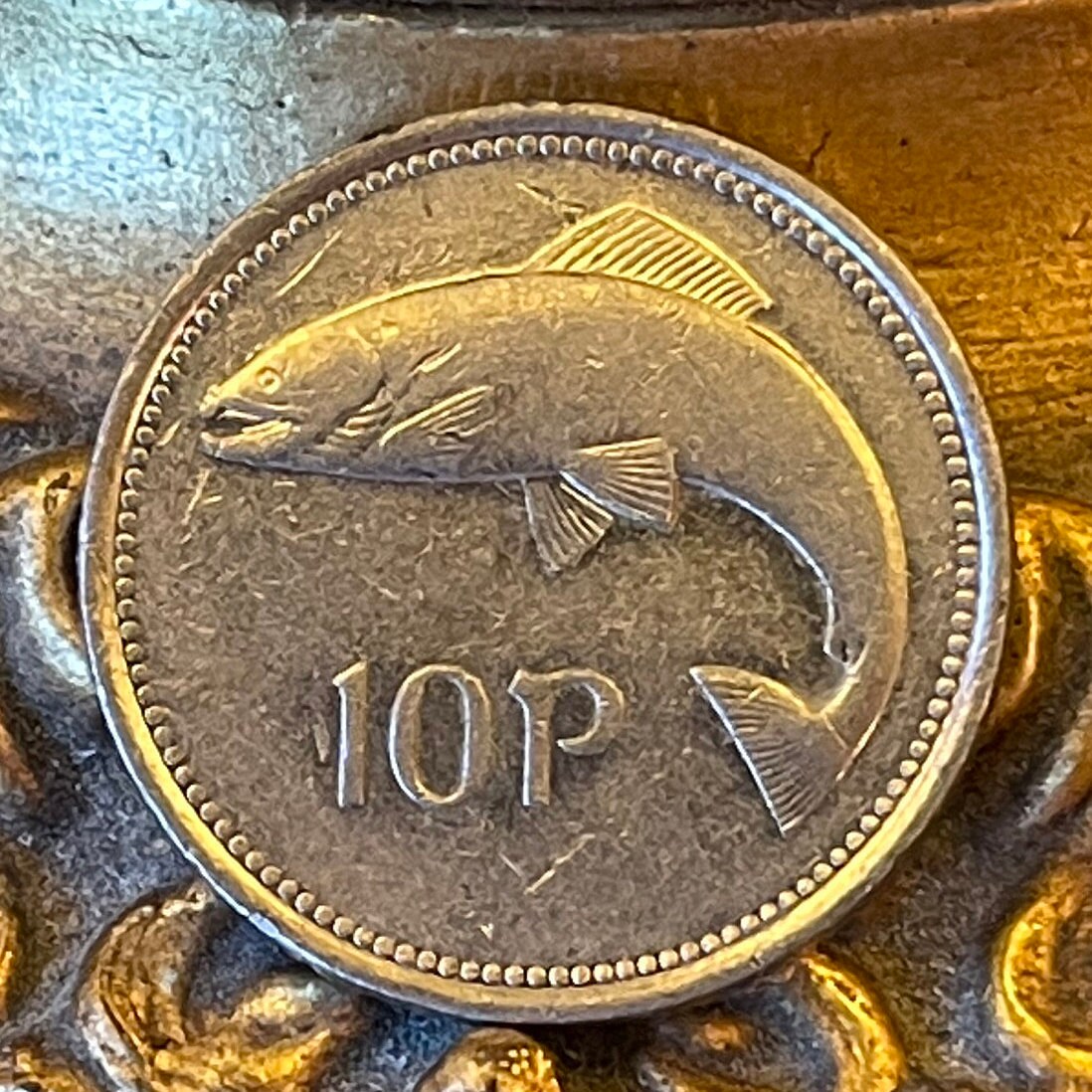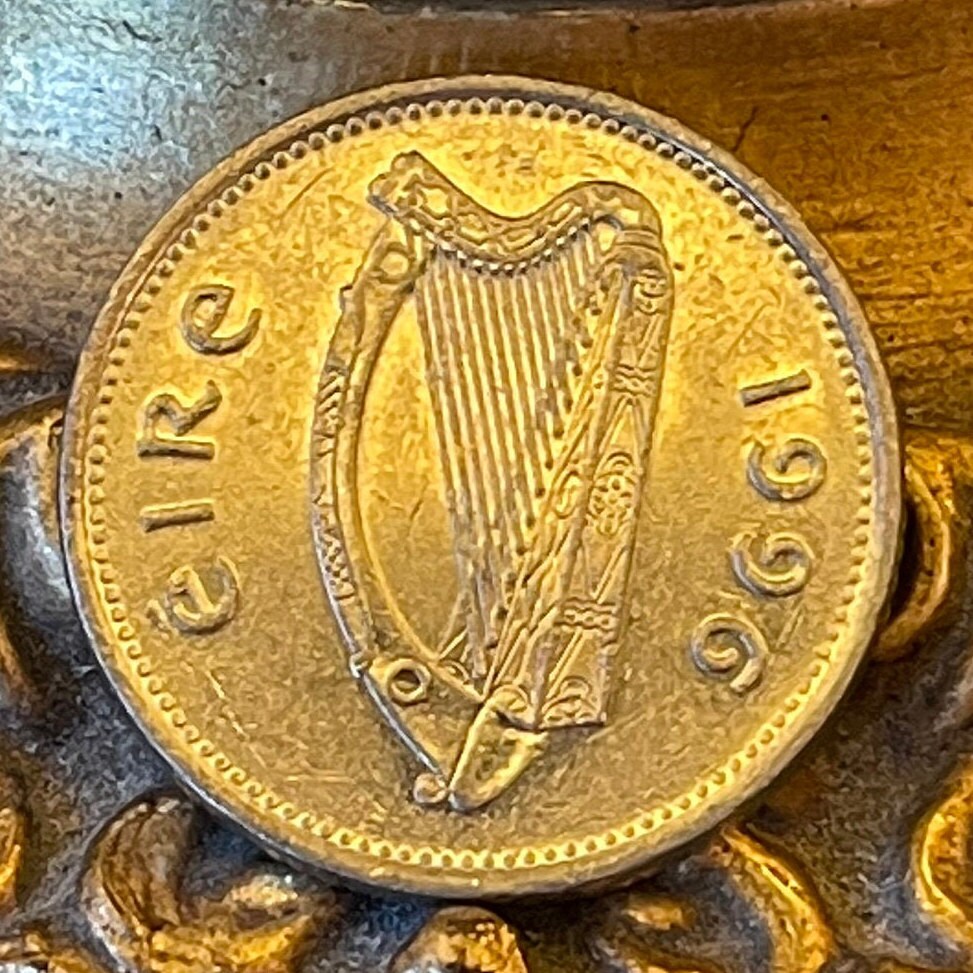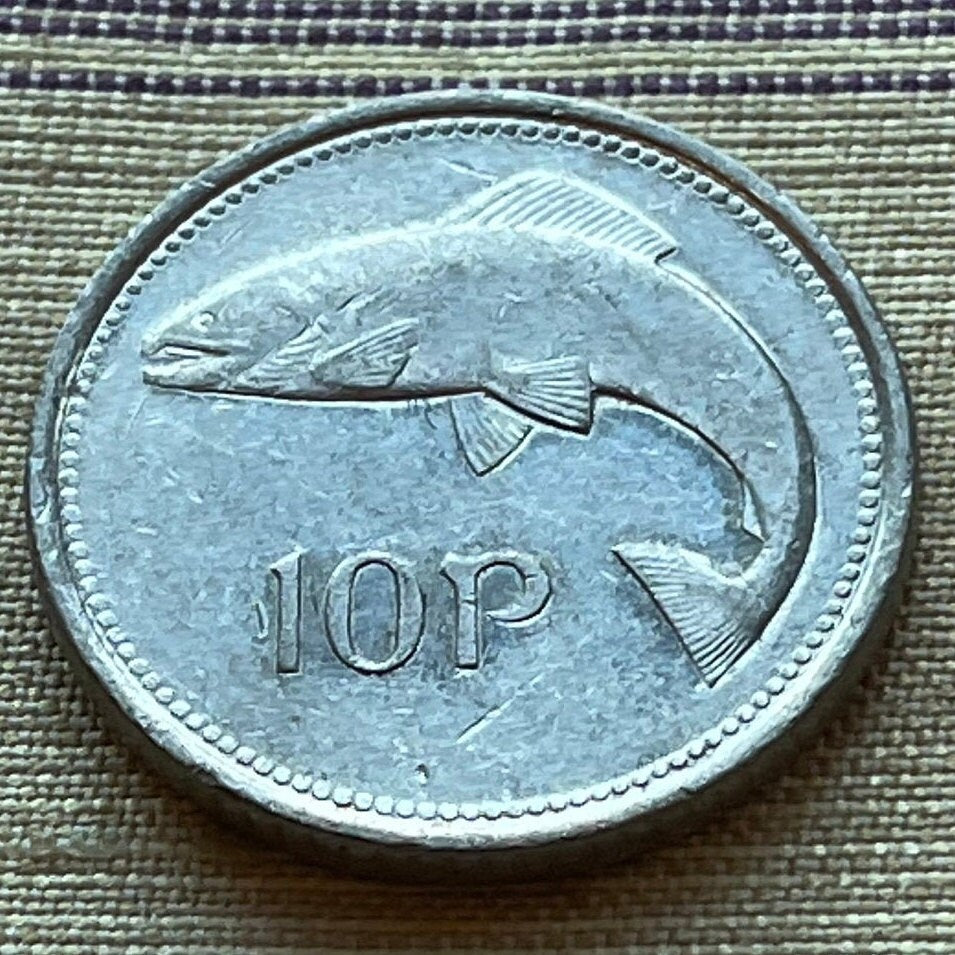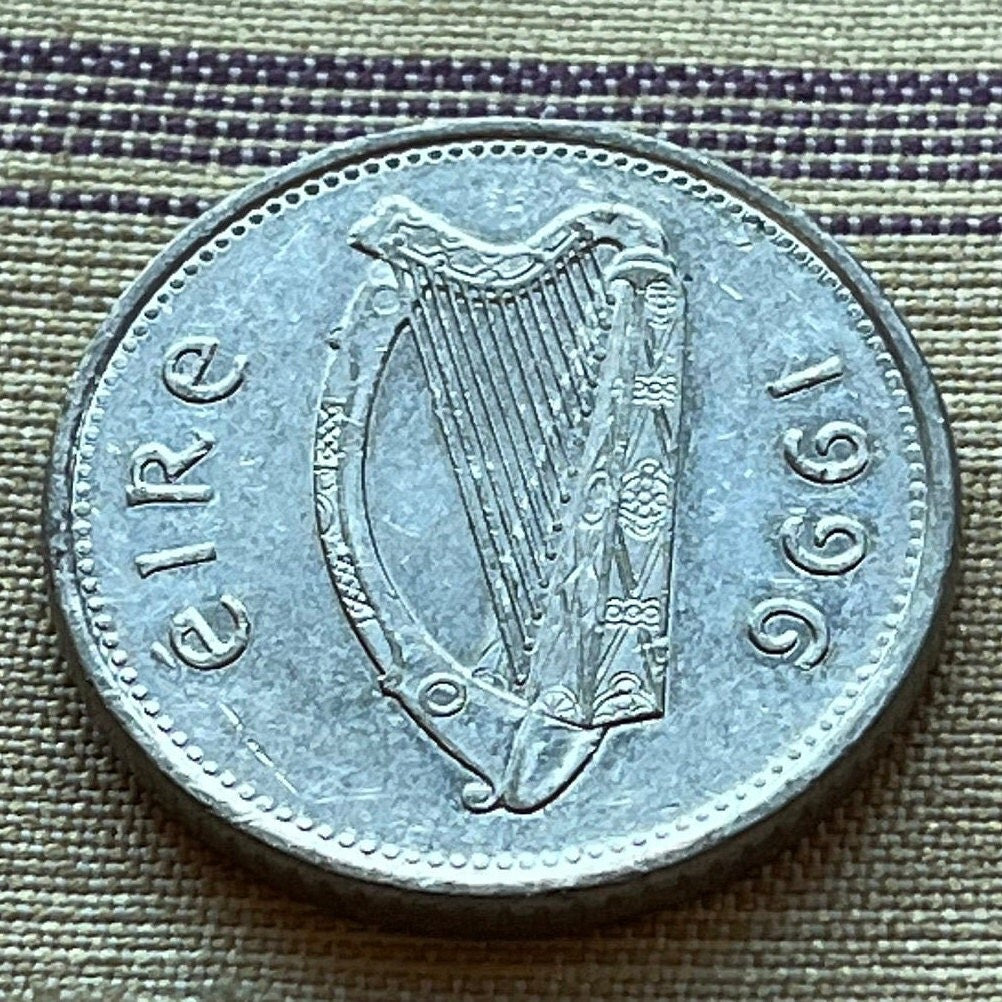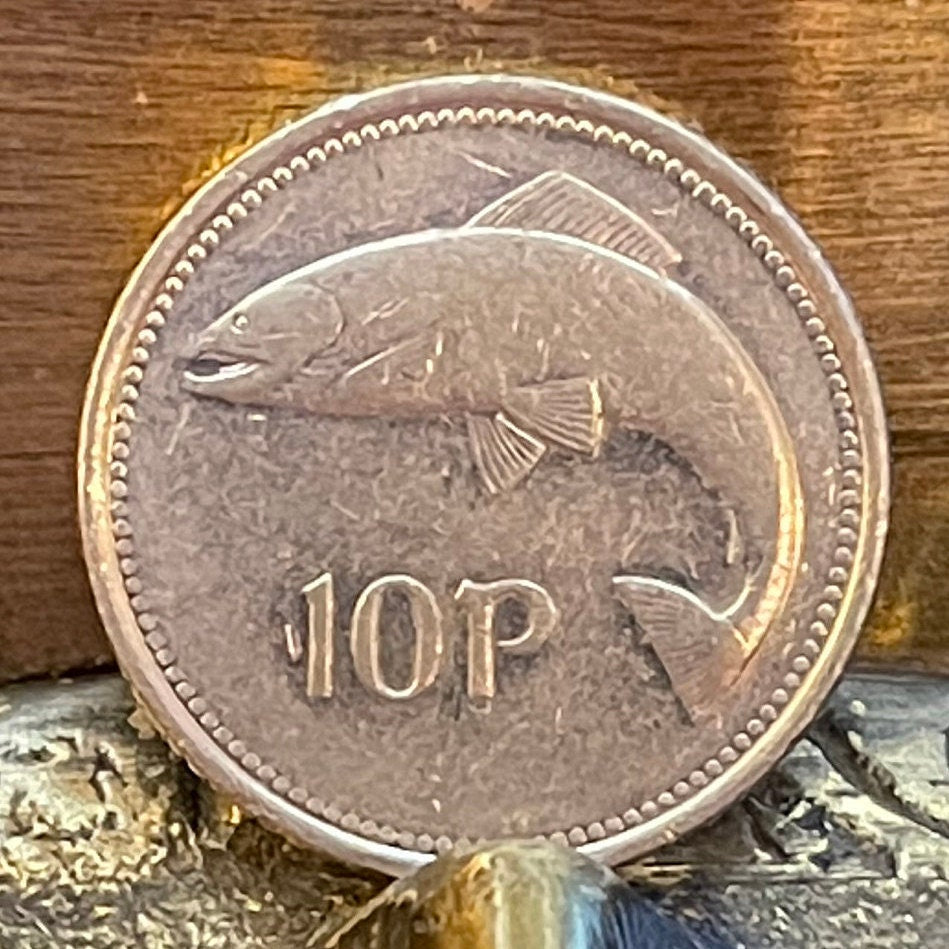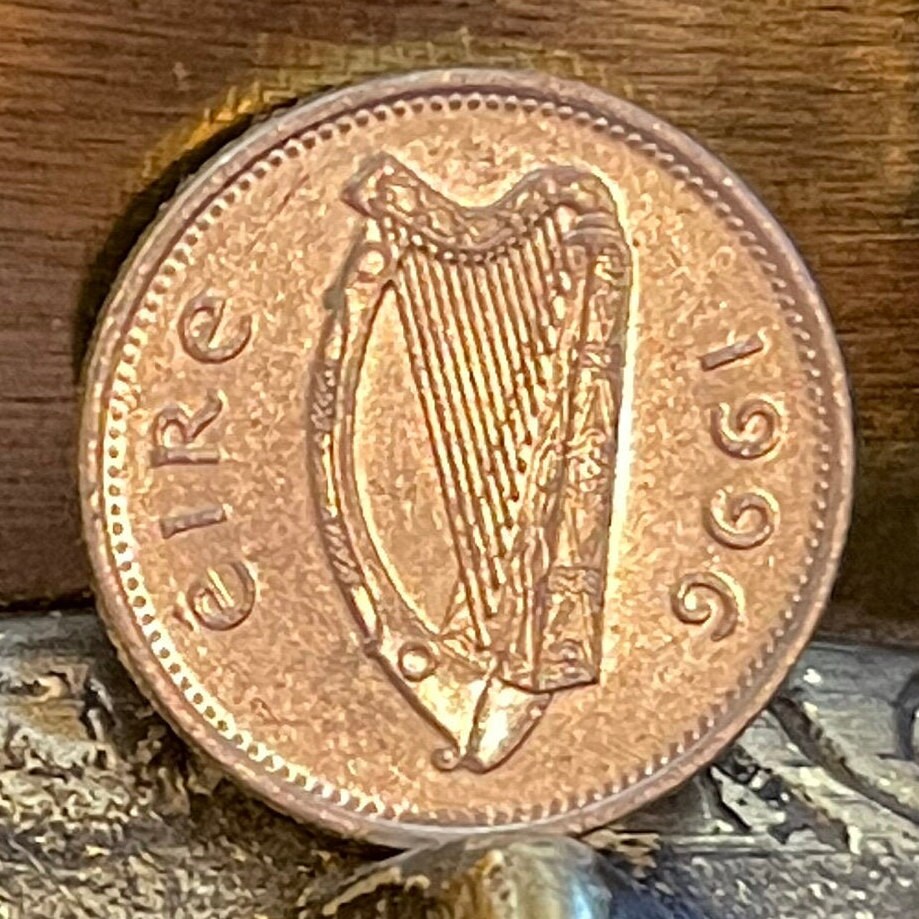 Beautiful little coin will make a perfect...
Beautiful little coin will make a perfect necklace. Was shipped so quickly. I love this store.
Love this coin. Good condition and price.
Love this coin. Good condition and price.