Barbary Macaque 1 Penny Gibraltar Authentic Coin Charm for Jewelry and Craft Making (Monkey) (2004)
Regular price
Sale price
$2.33 USD
Unit price
per
Barbary Macaque 1 Penny Gibraltar Authentic Coin Charm for Jewelry and Craft Making (Monkey) (2004)
Commemorative issue: 300th Anniversary of British Occupation
Reverse: Barbary macaque. The famous monkey (Macaca Sylvanus) originates from the African Atlas mountains and was probably brought to Gibraltar 1,000 years ago by the Moors.
Lettering: 1704 - 2004
ONE 1 PENNY
Obverse: Right facing uncouped bust of Queen Elizabeth II, wearing the George IV State Diadem
Lettering: ELIZABETH II
GIBRALTAR
2004
Features
Issuer Gibraltar
Queen Elizabeth II (1952-date)
Type Circulating commemorative coin
Year 2004
Value 1 Penny
0.01 GIP = 0.014 USD
Currency Pound (decimalized, 1971-date)
Composition Bronze plated steel
Weight 3.56 g
Diameter 20.32 mm
Thickness 1.65 mm
Shape Round
Orientation Medal alignment ↑↑
Number N# 7263
References KM# 1046
Wikipedia:
The name Barbary refers to the Berber People of Morocco who since the beginning of history had ties with the animals surrounding their region, as the Barbary macaques. The macaque population had also been present on the Rock of Gibraltar long before Gibraltar was captured by the British in 1704 and according to records, since prior to reconquest of Gibraltar from the Muslims. It was during the Islamic period where a purported introduction may have taken place.[1] In his work Historia de la Muy Noble y Más Leal Ciudad de Gibraltar (History of the Very Noble and Most Loyal City of Gibraltar), written between 1605 and 1610, Alonso Hernández del Portillo, the first chronicler of Gibraltar, wrote:
"But now let us speak of other and living producers which in spite of the asperity of the rock still maintain themselves in the mountain, there are monkeys, who may be called the true owners, with possession from time immemorial, always tenacious of the dominion, living for the most part on the eastern side in high and inaccessible chasms."
In his History of Gibraltar (1782), Ignacio López de Ayala, a Spanish historian like Portillo, wrote of the monkeys:
"Neither the incursions of Moor, the Spaniards nor the English, nor cannon nor bomb of either have been able to dislodge them."
Repeated introduction of animals and the lack of reliable data concerning founders of the Gibraltar macaque population has obscured their origin. The fact that all extant Gibraltarian mtDNA haplotypes were also found in North Africa, combined with the lack of fossil evidence of M. sylvanus in Gibraltar at the end of the last glaciation, greatly diminishes the possibility that the Gibraltar macaques represent or include any remnant of the original European population, a possibility which can nevertheless not be excluded.[5] Indeed, it had been earlier suggested that the original Gibraltar macaques were a remnant of populations that had spread throughout Southern Europe[6] during the Pliocene, up to 5.5 million years ago. The Macaca sylvanus species is listed as endangered by the IUCN Red List and is declining. About 75% of the total population is found in the Middle Atlas Mountains.
During the Pleistocene, this species inhabited the Mediterranean coasts and Europe, reaching as far north as Germany and the British Isles. The species decreased with the arrival of the Ice Age, to extinction in the Iberian Peninsula 30,000 years ago.
Share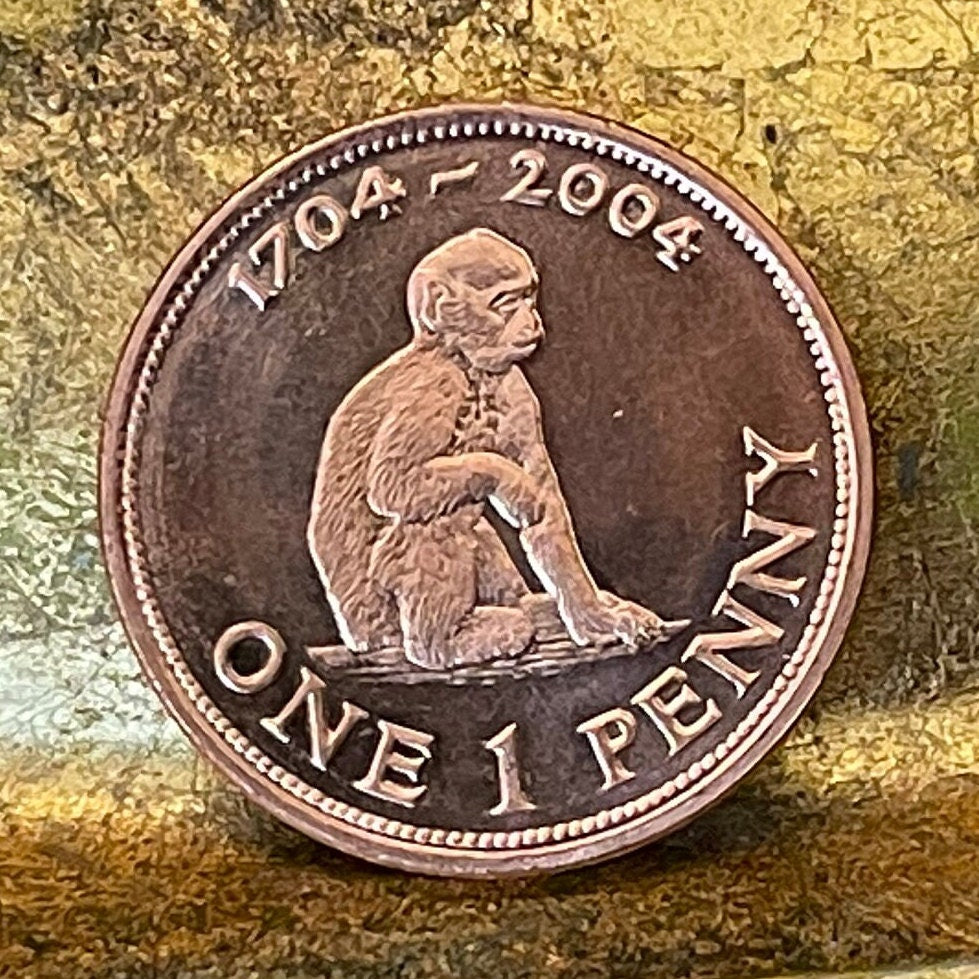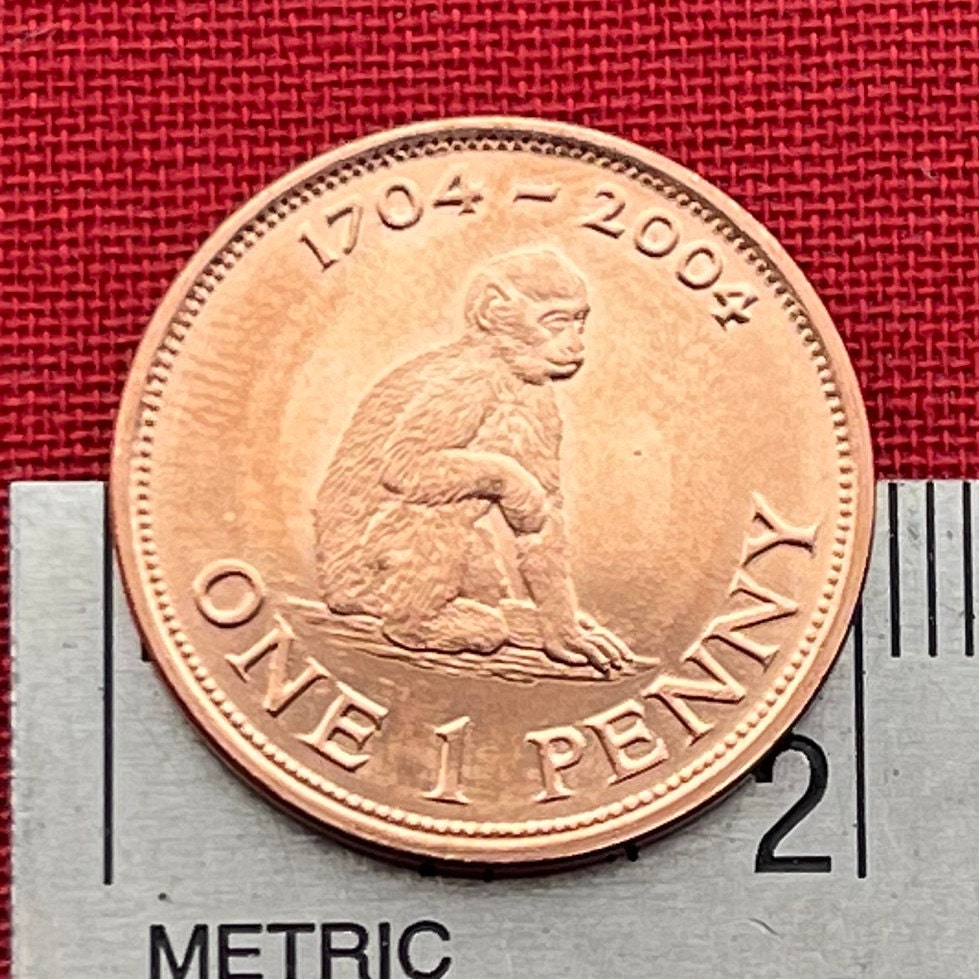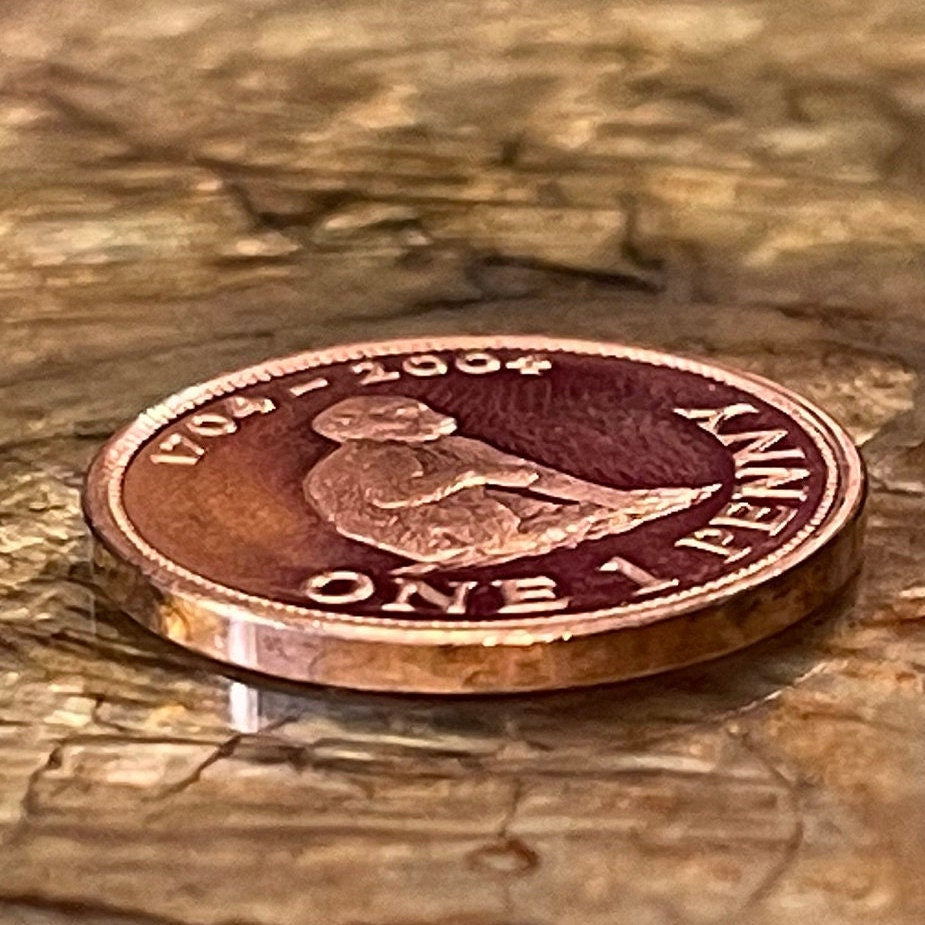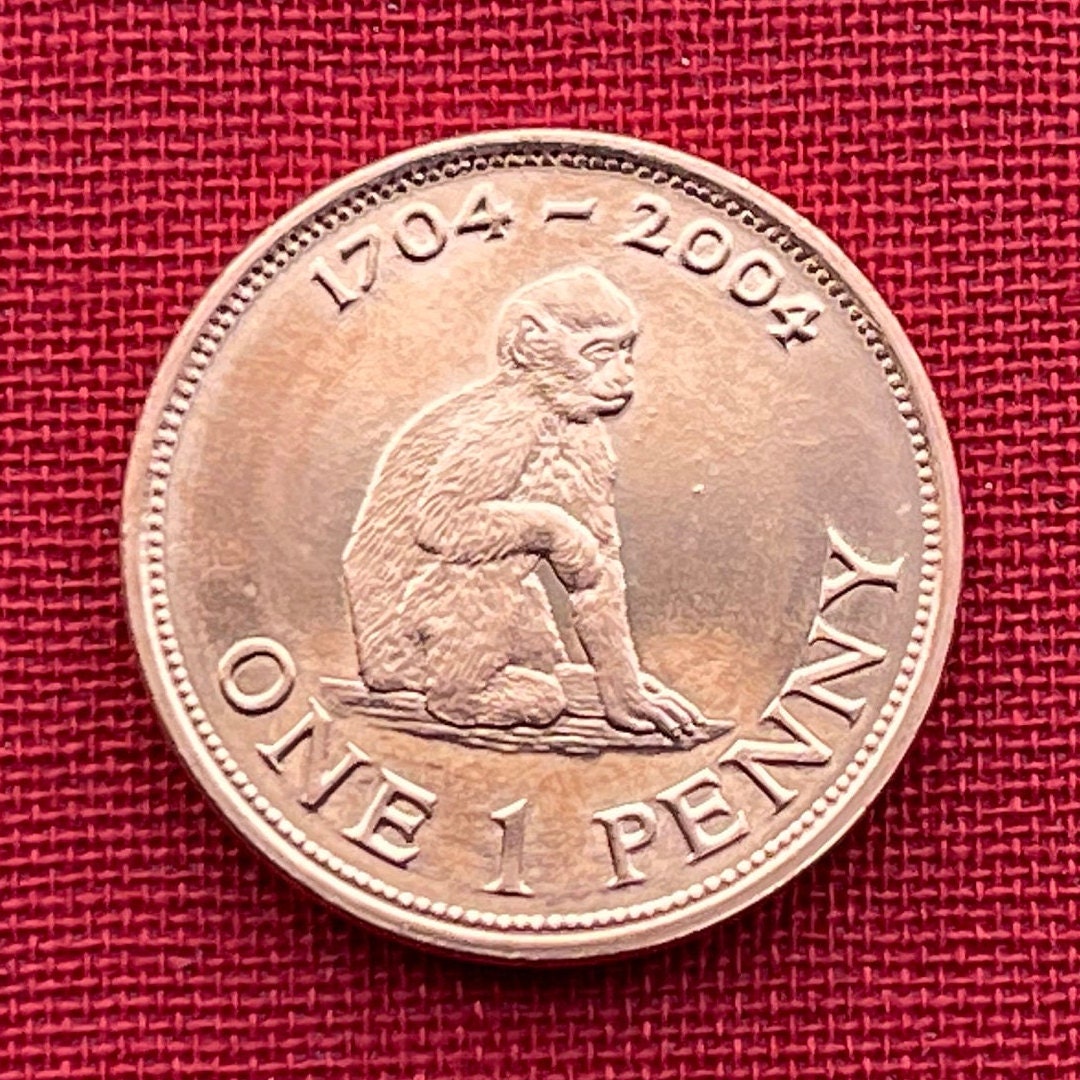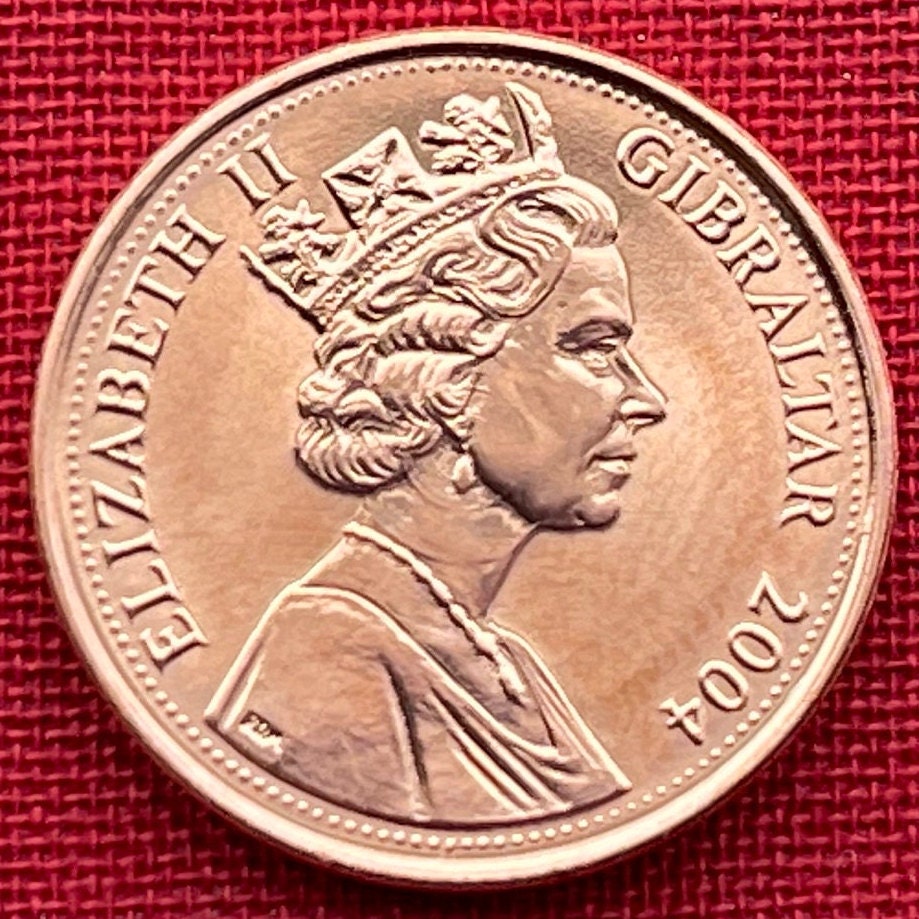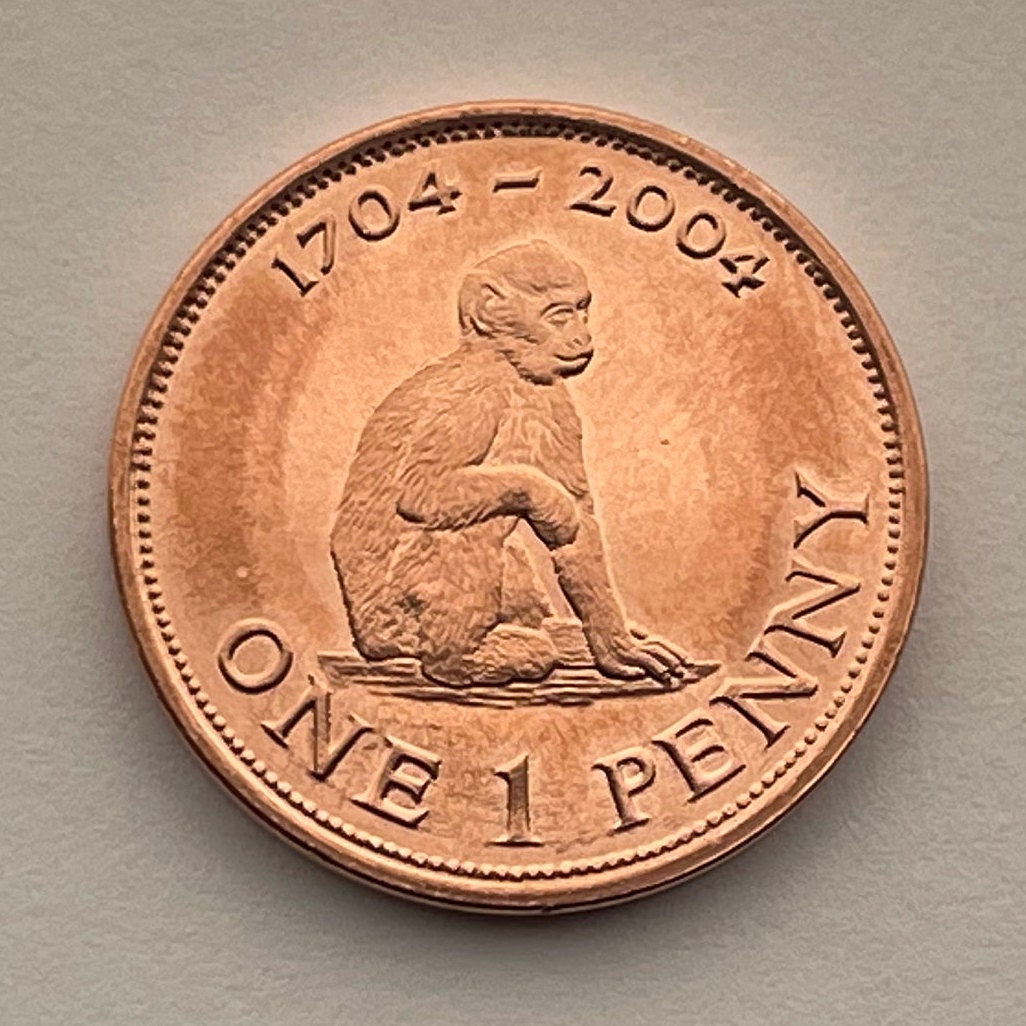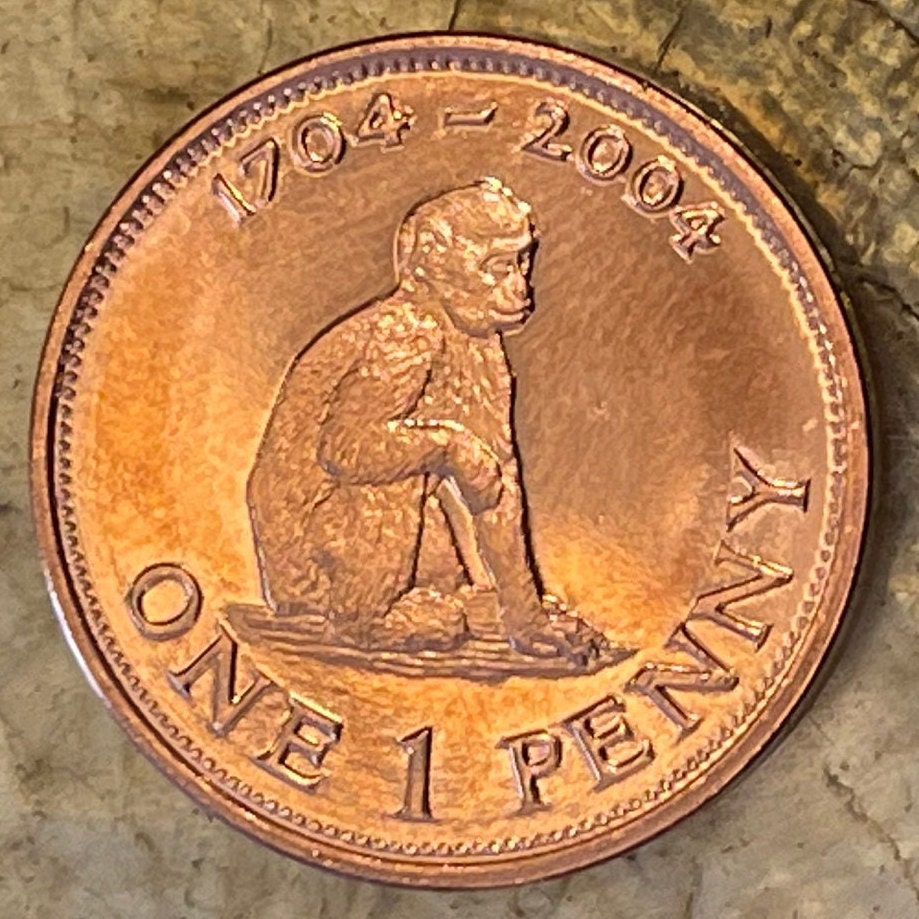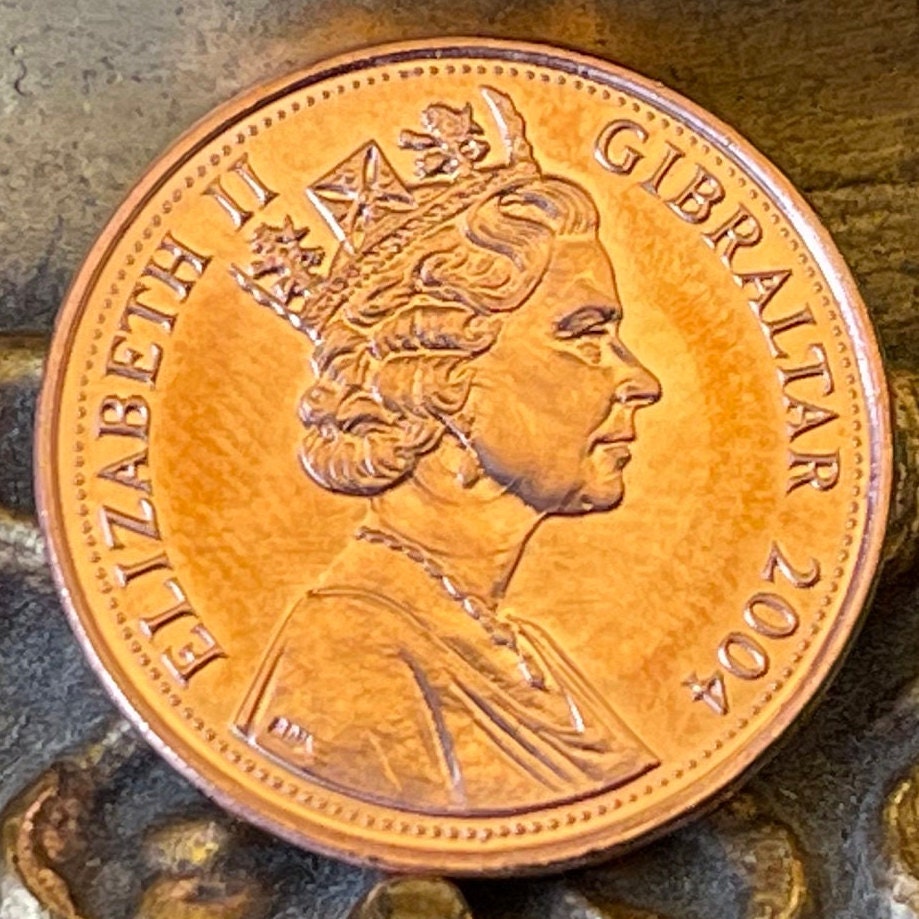 I just love the coin because it has a monk...
I just love the coin because it has a monkey! The Seller was awesome and the coins were all packed nice and look good!
Very nice. I'm using these for what most...
Very nice. I'm using these for what most would consider a weird art (or craft) project, but they work great for me. Thanks!
Item arrived quickly and as described/ pic...
Item arrived quickly and as described/ pictured.