Bluenose Schooner & Queen Elizabeth Canada Ship 10 Cents Dime Authentic Coin Money for Jewelry and Craft Making
Regular price
Sale price
$2.28 USD
Unit price
per
Bluenose Schooner & Queen Elizabeth Canada Ship 10 Cents Dime Authentic Coin Charm for Jewelry and Craft Making
Obverse: The portrait of Elizabeth II facing right from when she was 64 years old surrounded with the inscription
Lettering: ELIZABETH II D·G·REGINA
Translation: Elizabeth II, Queen by the grace of God
Reverse: The "Bluenose" under sail, a Canadian schooner from Nova Scotia, a celebrated racing ship and a symbol of the province, with the value below, the date to the right, and the country name at the top
Features
Issuer Canada
Queen Elizabeth II (1952-date)
Type Standard circulation coin
Years 1990-2000
Value 10 Cents
0.1 CAD = 0.08 USD
Currency Canadian dollar (1858-date)
Composition Nickel
Weight 2.07 g
Diameter 18.03 mm
Thickness 1.22 mm
Shape Round
Orientation Medal alignment ↑↑
Number N# 380
References KM# 183, Schön# 165.1
Wikipedia:
Bluenose was a fishing and racing gaff rig schooner built in 1921 in Nova Scotia, Canada. A celebrated racing ship and fishing vessel, Bluenose under the command of Angus Walters, became a provincial icon for Nova Scotia and an important Canadian symbol in the 1930s, serving as a working vessel until she was wrecked in 1946. Nicknamed the "Queen of the North Atlantic", she was later commemorated by a replica, Bluenose II, built in 1963. The name Bluenose originated as a nickname for Nova Scotians from as early as the late 18th century.
Designed by William James Roué, the vessel was intended for both fishing and racing duties. Intended to compete with American schooners for speed, the design that Roué originally drafted in autumn 1920 had a waterline length of 36.6 metres (120 ft 1 in) which was 2.4 metres (7 ft 10 in) too long for the competition. Sent back to redesign the schooner, Roué produced a revised outline. The accepted revisal placed the inside ballast on top of the keel to ensure that it was as low as possible, improving the overall speed of the vessel. One further alteration to the revised design took place during construction. The bow was raised by 0.5 metres (1 ft 8 in) to allow more room in the forecastle for the crew to eat and sleep. The alteration was approved of by Roué. The change increased the sheer in the vessel's bow, giving the schooner a unique appearance.
The design, that was accepted and later built was a combination of the designs of both Nova Scotian and American shipbuilders had been constructing for the North Atlantic fishing fleet. The vessel was constructed of Nova Scotian pine, spruce, birch and oak and the masts were created from Oregon pine. Bluenose had a displacement of 258 tonnes (284 short tons) and was 43.6 metres (143 ft 1 in) long overall and 34.1 metres (111 ft 11 in) at the waterline. The vessel had a beam of 8.2 metres (26 ft 11 in) and a draught of 4.85 metres (15 ft 11 in).
The schooner carried 930 square metres (10,000 sq ft) of sail. Bluenose's mainmast reached 38.4 metres (126 ft 0 in) above deck and the schooner's foremast reached 31.3 metres (102 ft 8 in). Her mainboom was 24.7 metres (81 ft 0 in) and the schooner's foreboom was 9.9 metres (32 ft 6 in). The vessel had a crew of 20 and her hull was painted black. The vessel cost $35,000 to build.
********
WIkipedia:
Since Elizabeth rarely gives interviews, little is known of her personal feelings. As a constitutional monarch, she has not expressed her own political opinions in a public forum. She does have a deep sense of religious and civic duty, and takes her coronation oath seriously. Aside from her official religious role as Supreme Governor of the established Church of England, she is a member of that church and also of the national Church of Scotland. She has demonstrated support for inter-faith relations and has met with leaders of other churches and religions, including five popes: Pius XII, John XXIII, John Paul II, Benedict XVI, and Francis. A personal note about her faith often features in her annual Christmas Message broadcast to the Commonwealth. In 2000, she said:
To many of us, our beliefs are of fundamental importance. For me the teachings of Christ and my own personal accountability before God provide a framework in which I try to lead my life. I, like so many of you, have drawn great comfort in difficult times from Christ's words and example.
She is patron of over 600 organisations and charities. The Charities Aid Foundation estimated that Elizabeth has helped raised over £1.4 billion for her patronages during her reign. Her main leisure interests include equestrianism and dogs, especially her Pembroke Welsh Corgis. Her lifelong love of corgis began in 1933 with Dookie, the first corgi owned by her family. Scenes of a relaxed, informal home life have occasionally been witnessed; she and her family, from time to time, prepare a meal together and do the washing up afterwards.
In the 1950s, as a young woman at the start of her reign, Elizabeth was depicted as a glamorous "fairytale Queen". After the trauma of the Second World War, it was a time of hope, a period of progress and achievement heralding a "new Elizabethan age". Lord Altrincham's accusation in 1957 that her speeches sounded like those of a "priggish schoolgirl" was an extremely rare criticism. In the late 1960s, attempts to portray a more modern image of the monarchy were made in the television documentary Royal Family and by televising Prince Charles's investiture as Prince of Wales. In public, she took to wearing mostly solid-colour overcoats and decorative hats, which allow her to be seen easily in a crowd.
At her Silver Jubilee in 1977, the crowds and celebrations were genuinely enthusiastic, but, in the 1980s, public criticism of the royal family increased, as the personal and working lives of Elizabeth's children came under media scrutiny. Her popularity sank to a low point in the 1990s. Under pressure from public opinion, she began to pay income tax for the first time, and Buckingham Palace was opened to the public. Discontent with the monarchy reached its peak on the death of the former Princess of Wales, Diana, although Elizabeth's personal popularity—as well as general support for the monarchy—rebounded after her live television broadcast to the world five days after Diana's death.
In November 1999, a referendum in Australia on the future of the Australian monarchy favoured its retention in preference to an indirectly elected head of state. Polls in Britain in 2006 and 2007 revealed strong support for Elizabeth, and in 2012, her Diamond Jubilee year, approval ratings hit 90 percent. Referendums in Tuvalu in 2008 and Saint Vincent and the Grenadines in 2009 both rejected proposals to become republics.
Elizabeth has been portrayed in a variety of media by many notable artists, including painters Pietro Annigoni, Peter Blake, Chinwe Chukwuogo-Roy, Terence Cuneo, Lucian Freud, Rolf Harris, Damien Hirst, Juliet Pannett, and Tai-Shan Schierenberg. Notable photographers of Elizabeth have included Cecil Beaton, Yousuf Karsh, Annie Leibovitz, Lord Lichfield, Terry O'Neill, John Swannell, and Dorothy Wilding. The first official portrait of Elizabeth was taken by Marcus Adams in 1926.
Share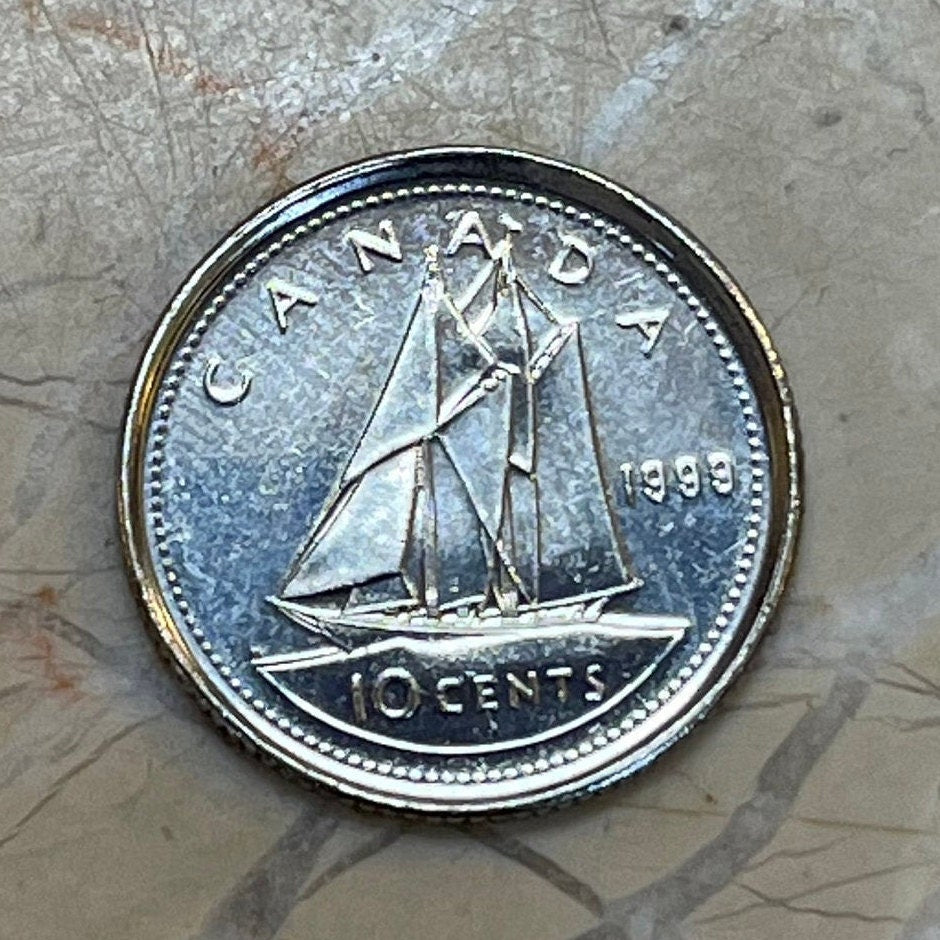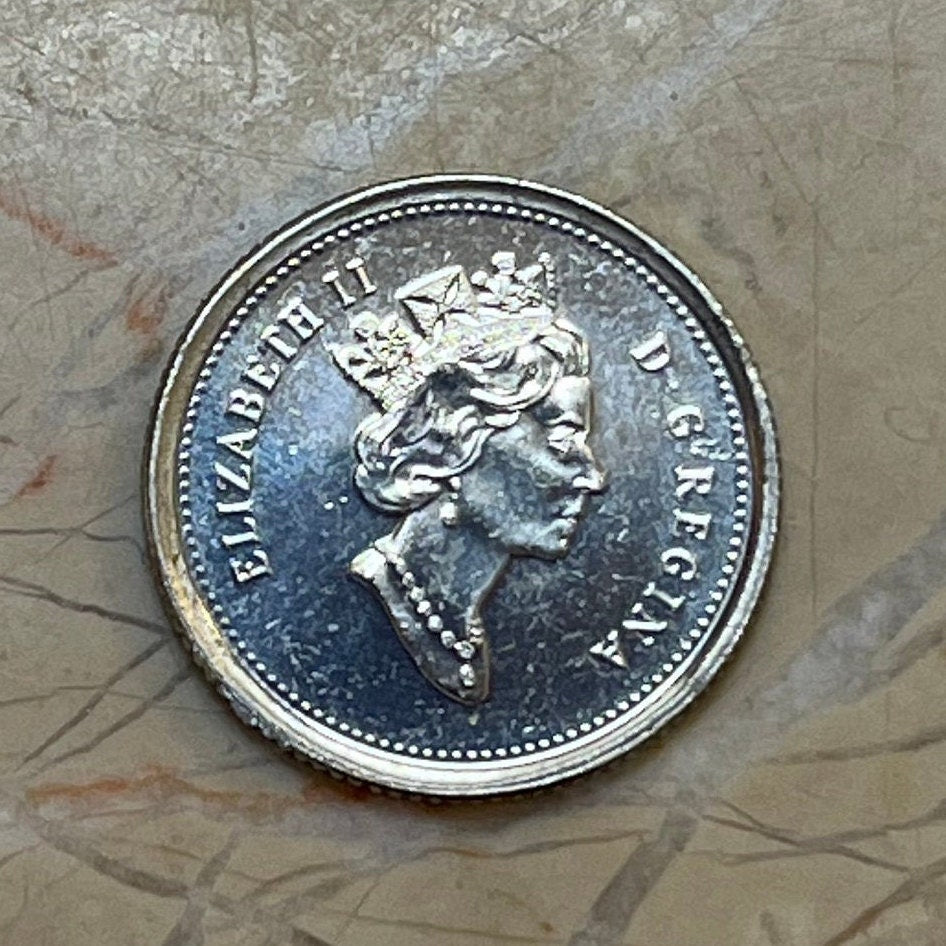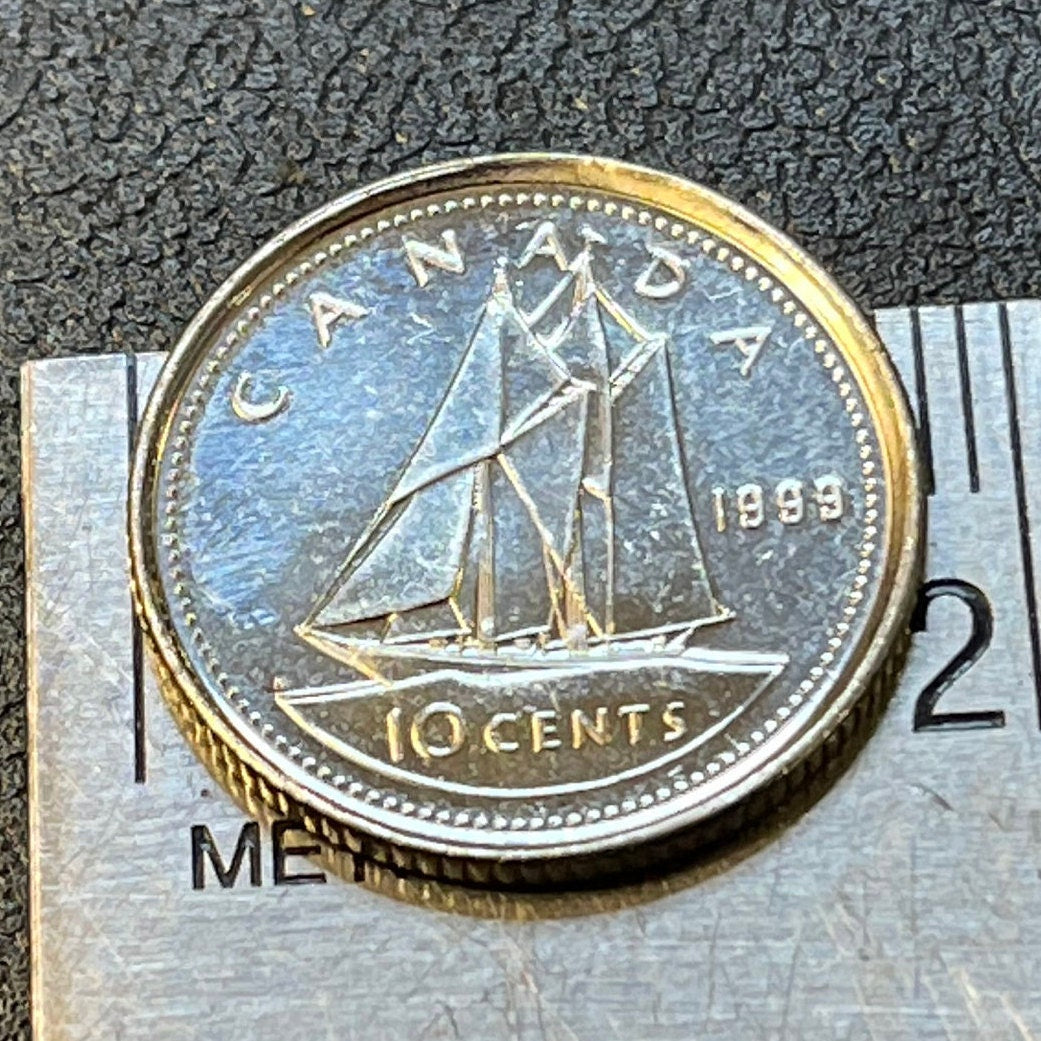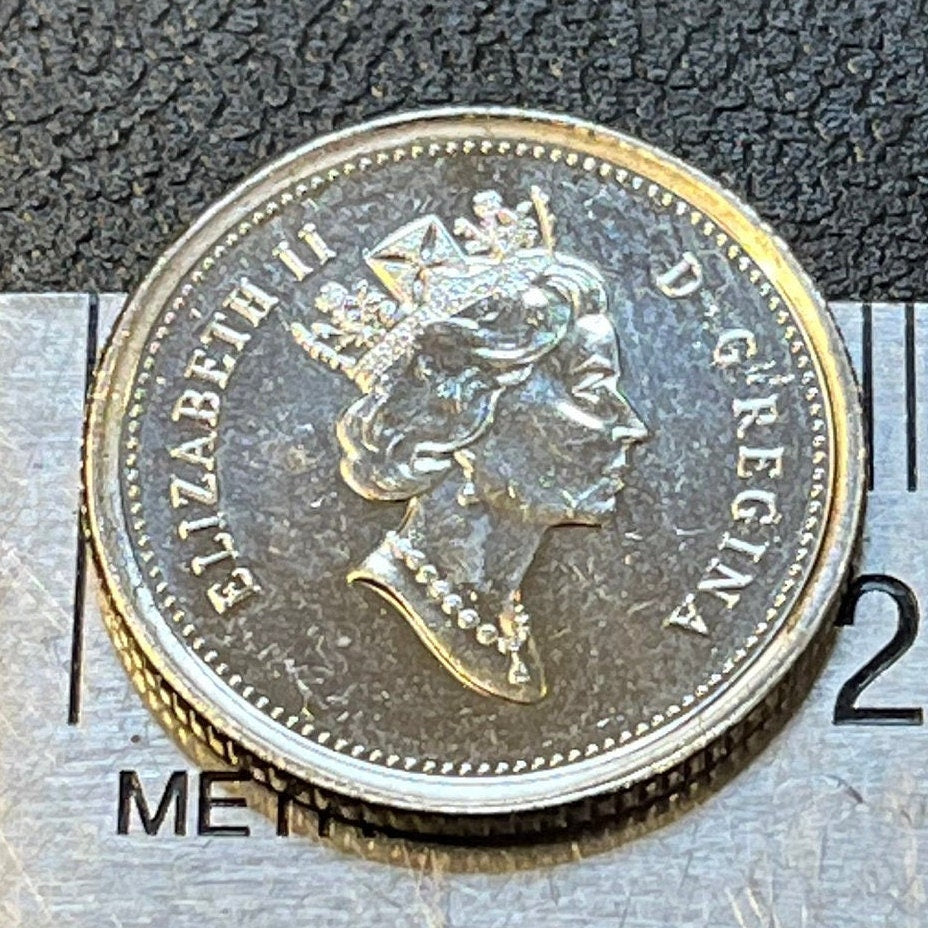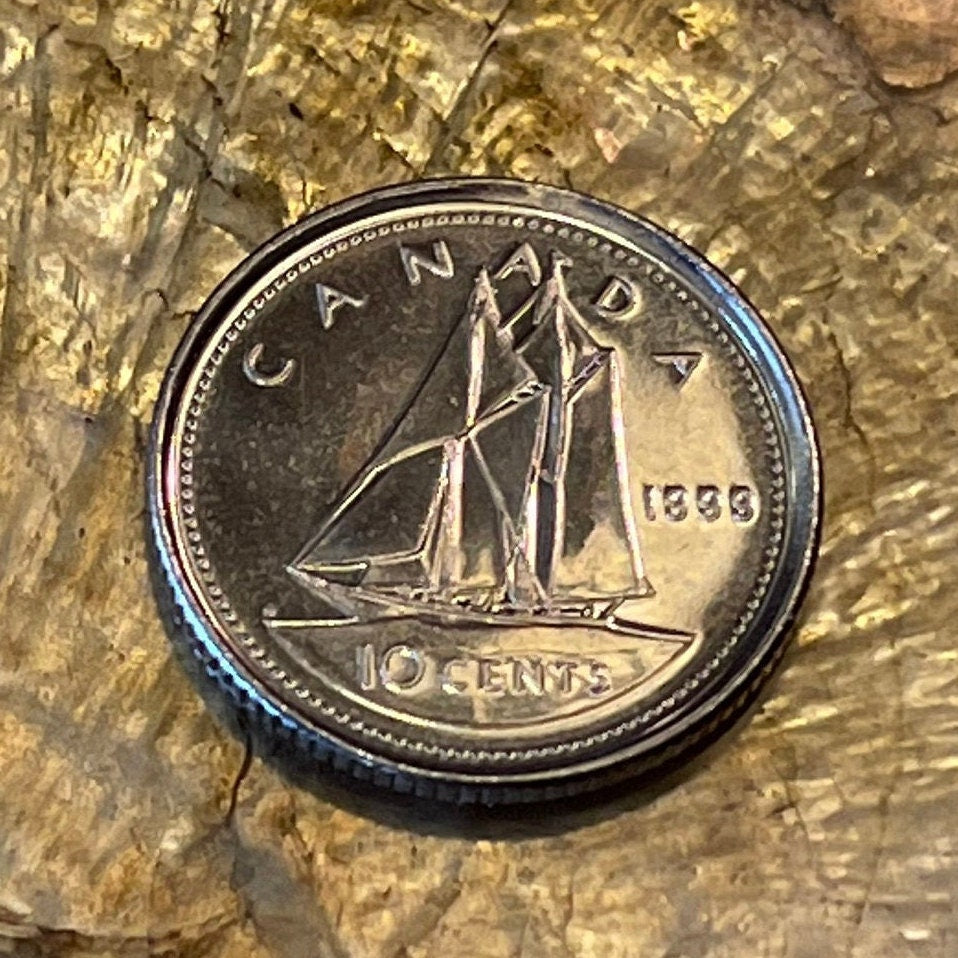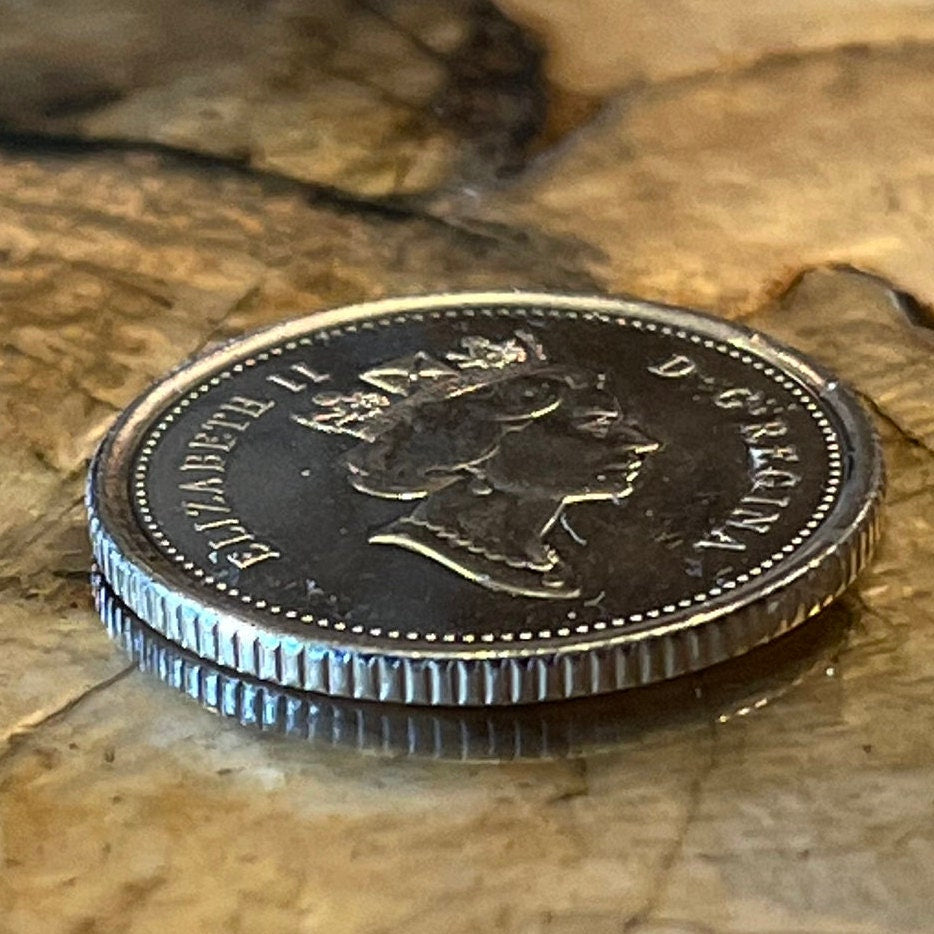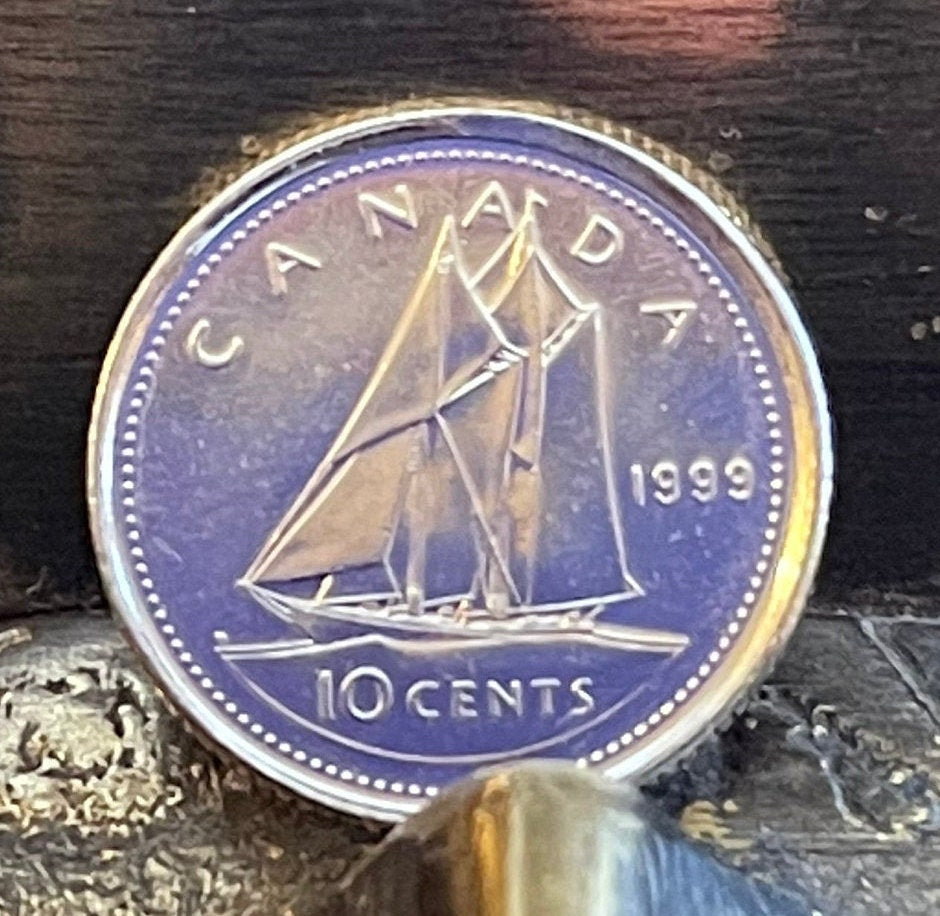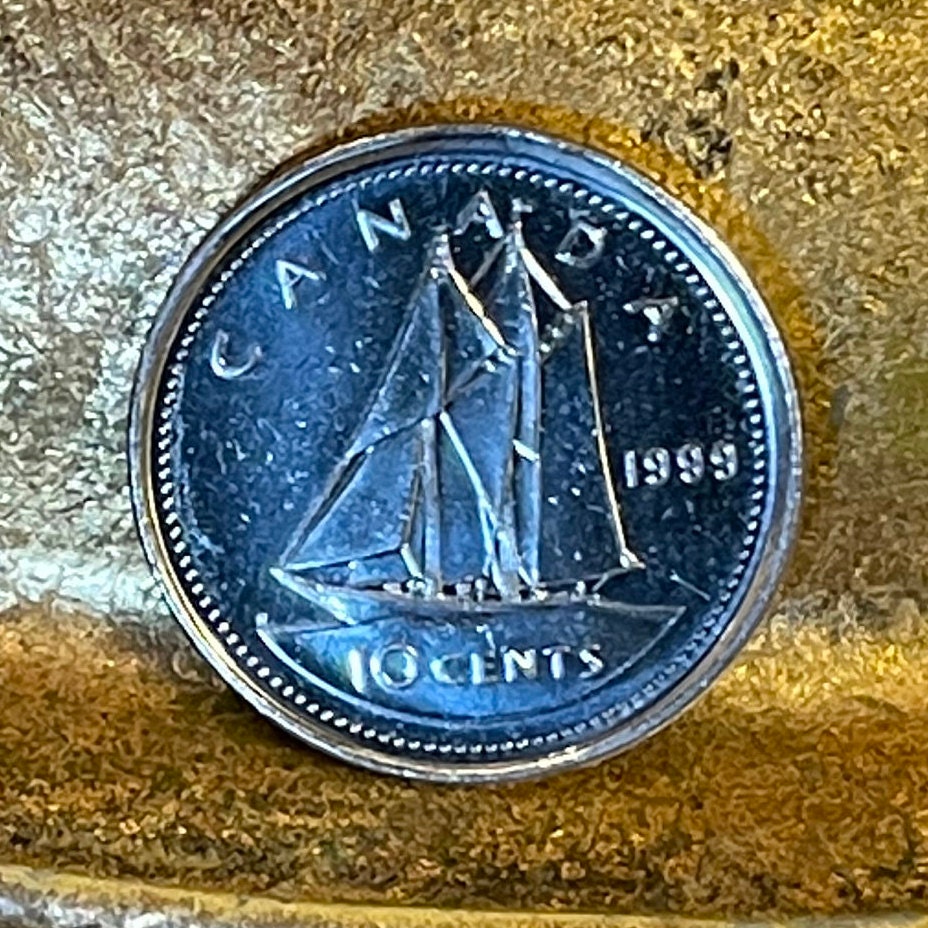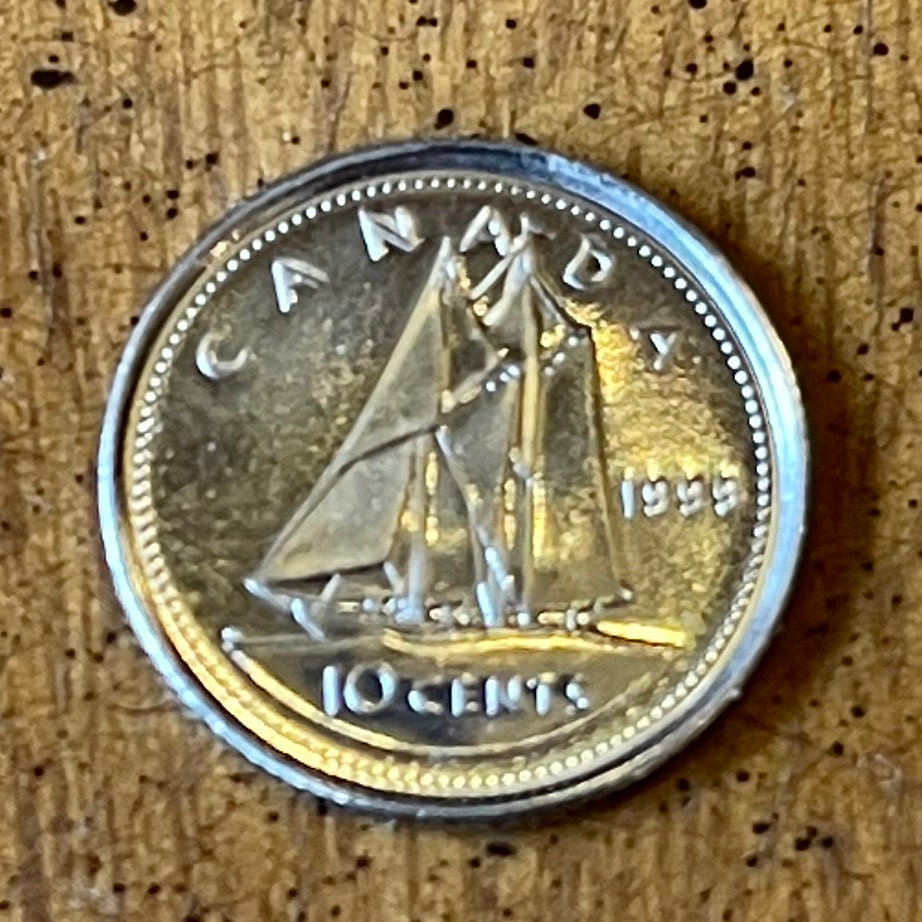 Looking for coins to make a bracelet. Thes...
Looking for coins to make a bracelet. These will fit the bill. Described and pictured accurately. Very pleased with my purchase.