Brown Bull of Cooley & Harp 5 Pence Ireland Authentic Coin Money for Jewelry (Taurus) (Irish Bull) (Táin Bó Cúailnge) Cattle Raid of Cooley
Regular price
Sale price
$7.18 USD
Unit price
per
Brown Bull of Cooley & Harp 5 Pence Ireland Authentic Coin Money for Jewelry and Craft Making (Taurus) (Irish Bull) (Táin Bó Cúailnge) (Cattle Raid of Cooley) (Donn Cúailnge)
Reverse: The value above the Brown Bull of Cooley facing right
Lettering: 5p
Translation: 5 pence
Obverse: Irish harp with the date to the right and the country name to the left
Lettering: éire
Translation: Ireland
Features
Issuer Ireland
Period Republic (1937-date)
Type Standard circulation coin
Years 1969-1990
Value 5 Pence (0.05 IEP)
Currency Pound (decimalized, 1971-2001)
Composition Copper-nickel
Weight 5.66 g
Diameter 23.6 mm
Thickness 1.7 mm
Shape Round
Orientation Medal alignment ↑↑
Demonetized Yes
Number N# 948
References KM# 22, Sp# 6706
Queen Maebh & The Brown Bull of Cooley
Donn Cúailnge, the mythical Brown Bull of Cooley, was the largest, fiercest and most virile bull in Ireland. He roamed the vast forest and mountainside of the Cooley Peninsula and was at the centre of one of the most famous battles in Irish mythology, the Táin Bó Cúailnge, or Cattle Raid of Cooley.
The Táin took place after a jealous argument between Queen Méabh of Connacht and her husband, King Ailill mac Máta. Méabh decided to take the Brown Bull from Ulster to fight against Ailill's prized White Horned Bull, Fionnbennach.
The legendary Cúchulainn fought his most famous fight trying to protect the Brown Bull. He single-handedly took on Méabh's army, yet she managed to steal Donn Cúailgne and take him back to Connacht to challenge Fionnbennach.
The two great bulls had a fight to the death that lasted days. After a ferocious battle, Donn Cúailnge finally got the better of Fionnbennach and emerged victorious. Angry at Queen Méabh, he rampaged through her kingdom and then back across Ireland to Cooley. Still maddened with rage, his heart burst and he died.
Yet the spirit of the magnificent Brown Bull still lives on in Carlingford and the Cooley Peninsula today.
https://www.visitcarlingford.com/folklore/queen-maebh-the-brown-bull-of-cooley/
*******
The Harp And Celtic Harp Music Has Been An Important Emblem Of Irish Nationalism Since The 10Th Century. King Griffith Of Wales Employed Harpists In His Court At The End Of The 11Th Century. By The End Of The 12Th Century, Manuscript Illustrations Show Harps With More Advanced Designs. The Irish Were By Then Playing Harps With Brass, Or Bronze, Strings. Records From The 15Th Century Show That Both The Terms "Harp" And "Clarsach" Were In Use At About The Same Time And Seemed To Have Been A Distinction Between Gut-Strung European-Style Harps And Wire-Strung Gaelic Clarsachs Of Scotland And Ireland.
Share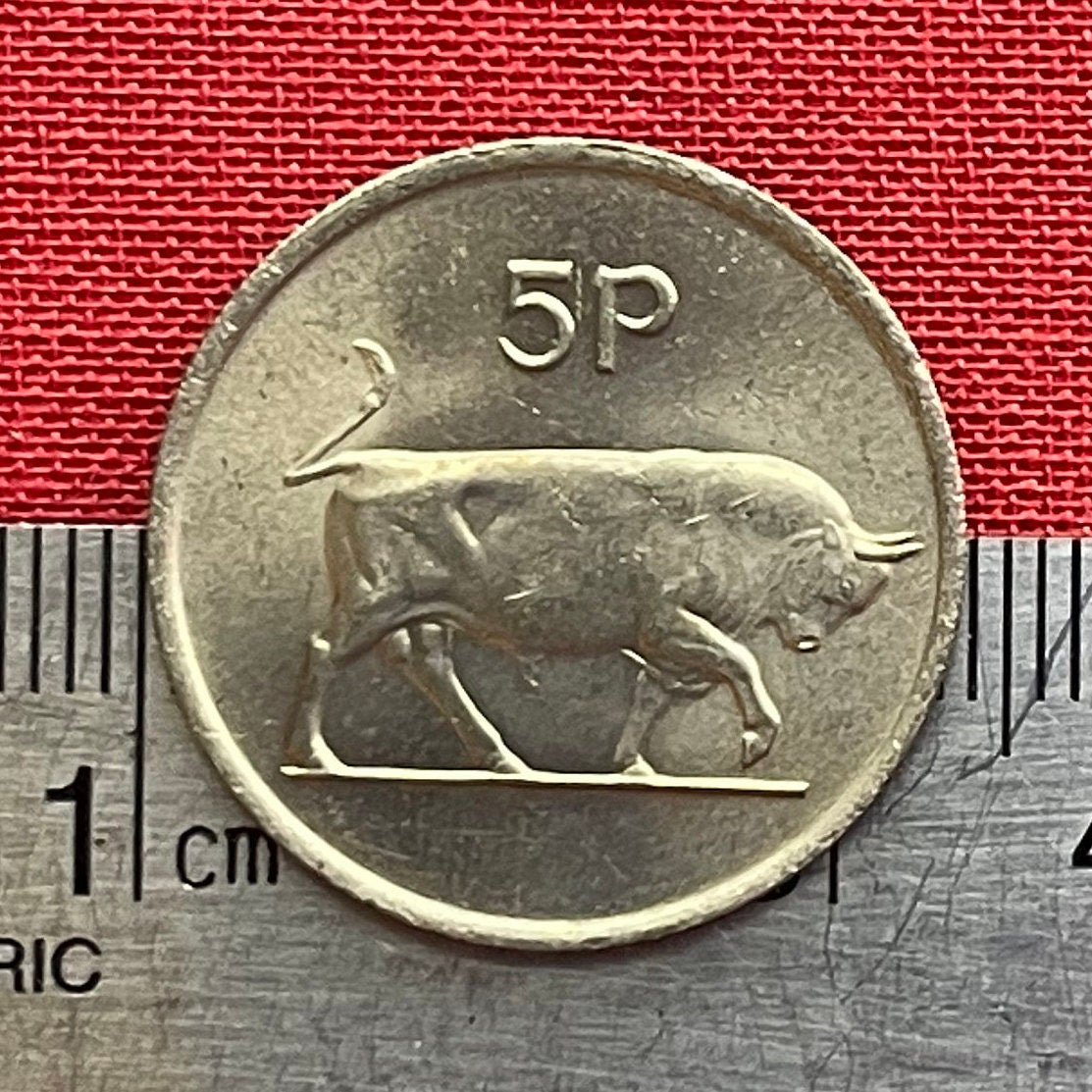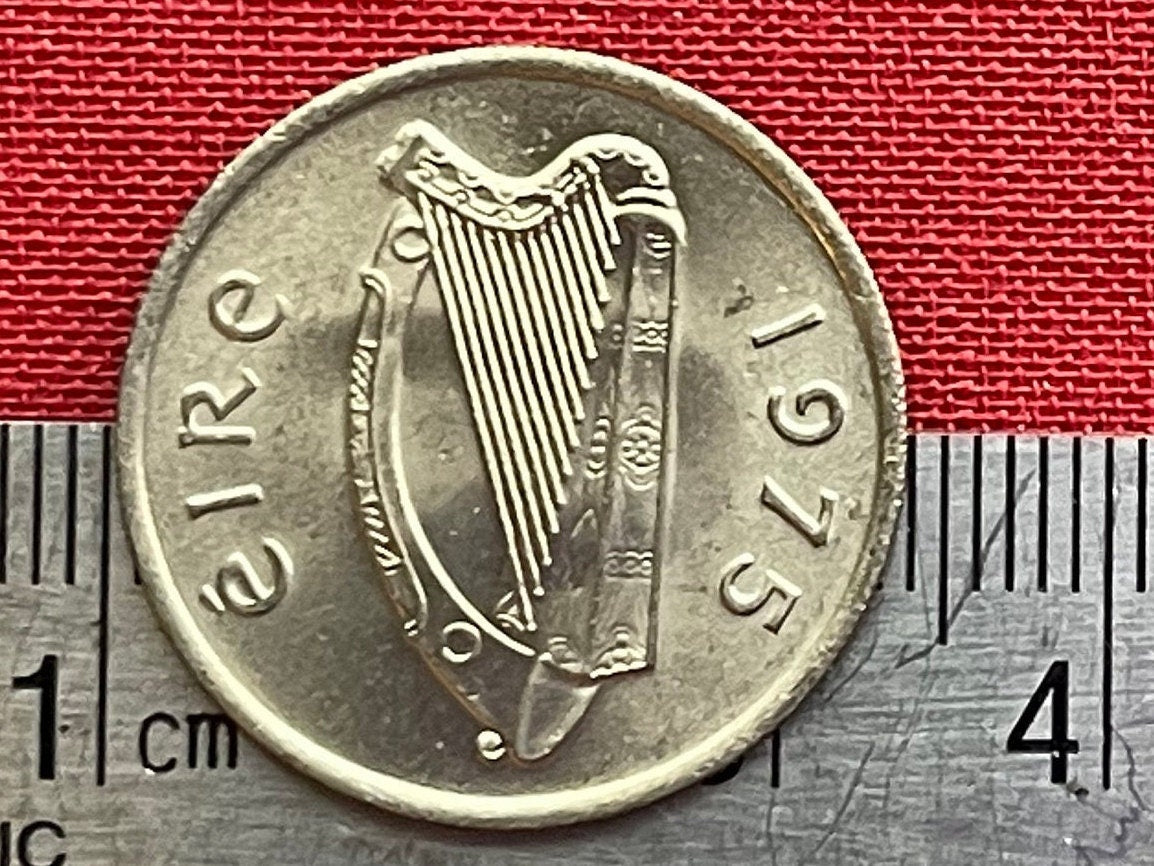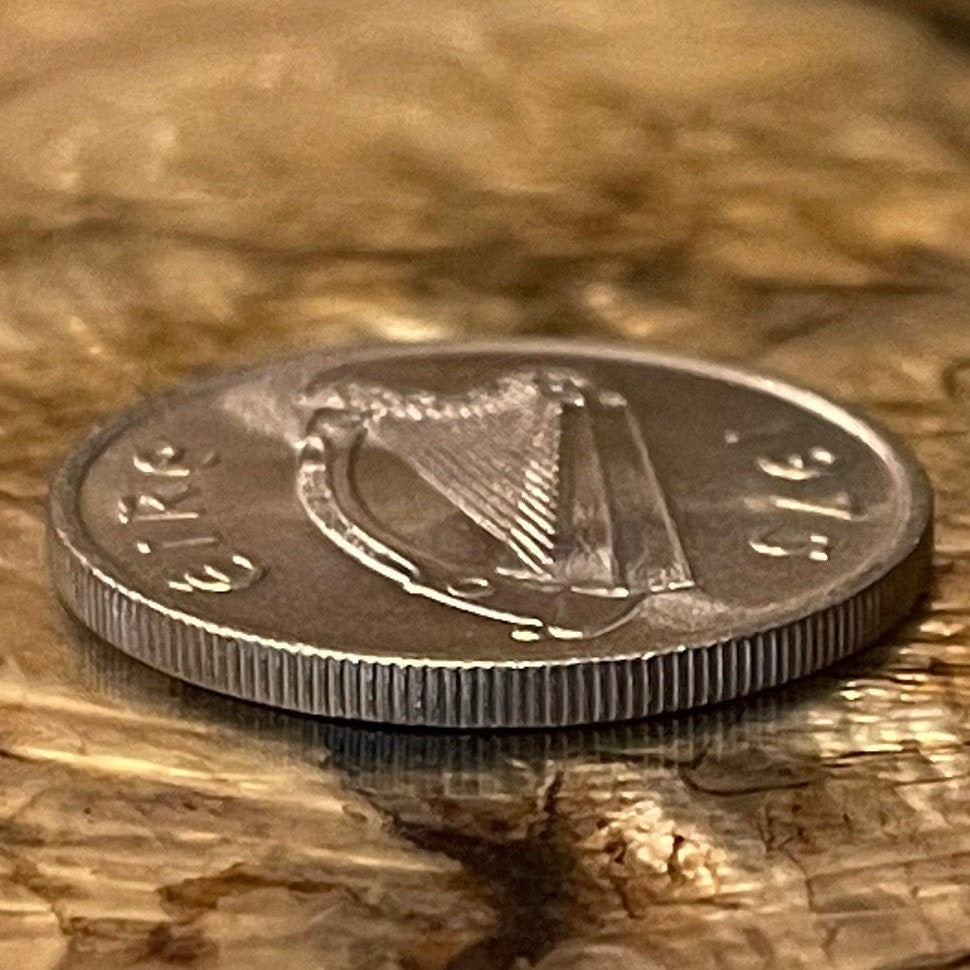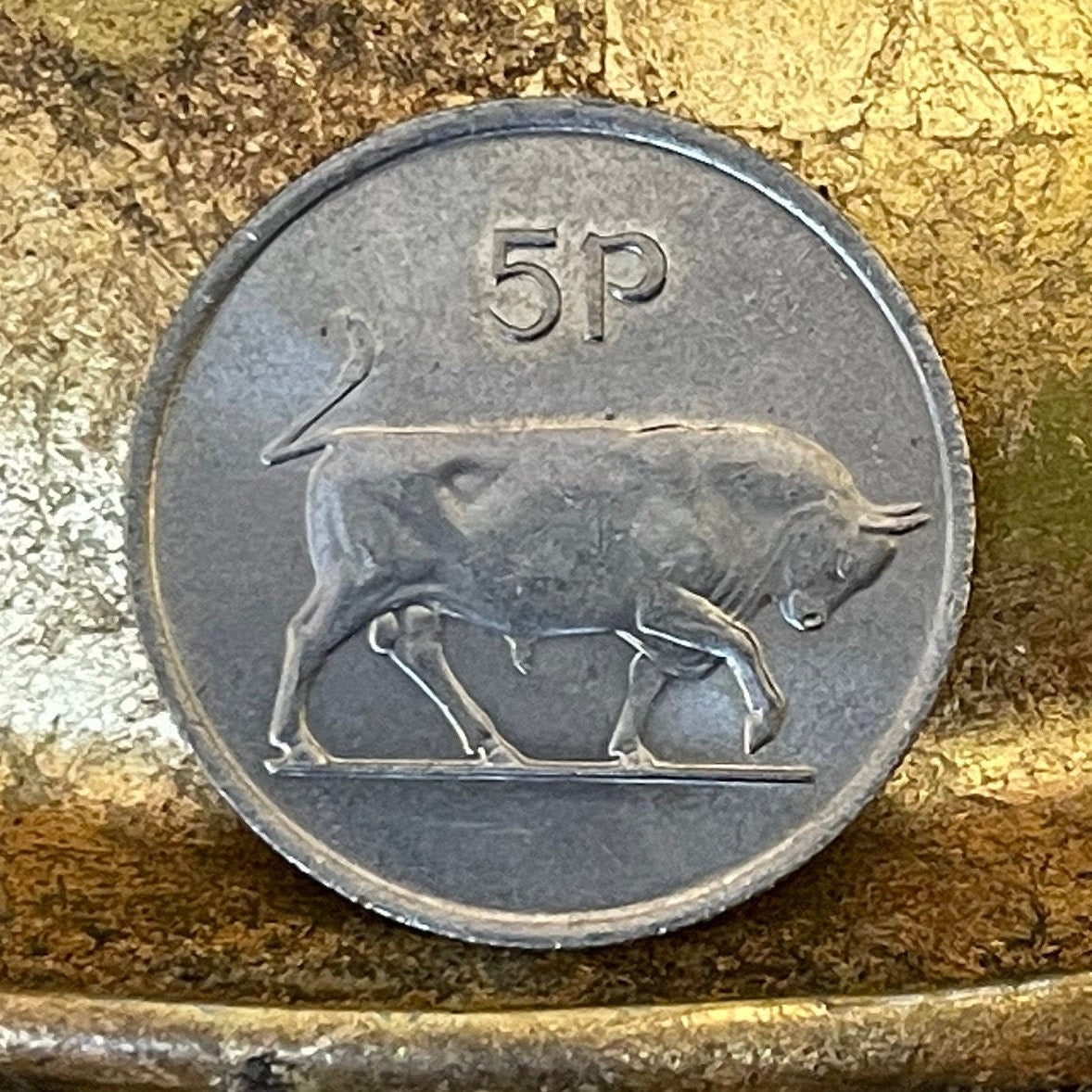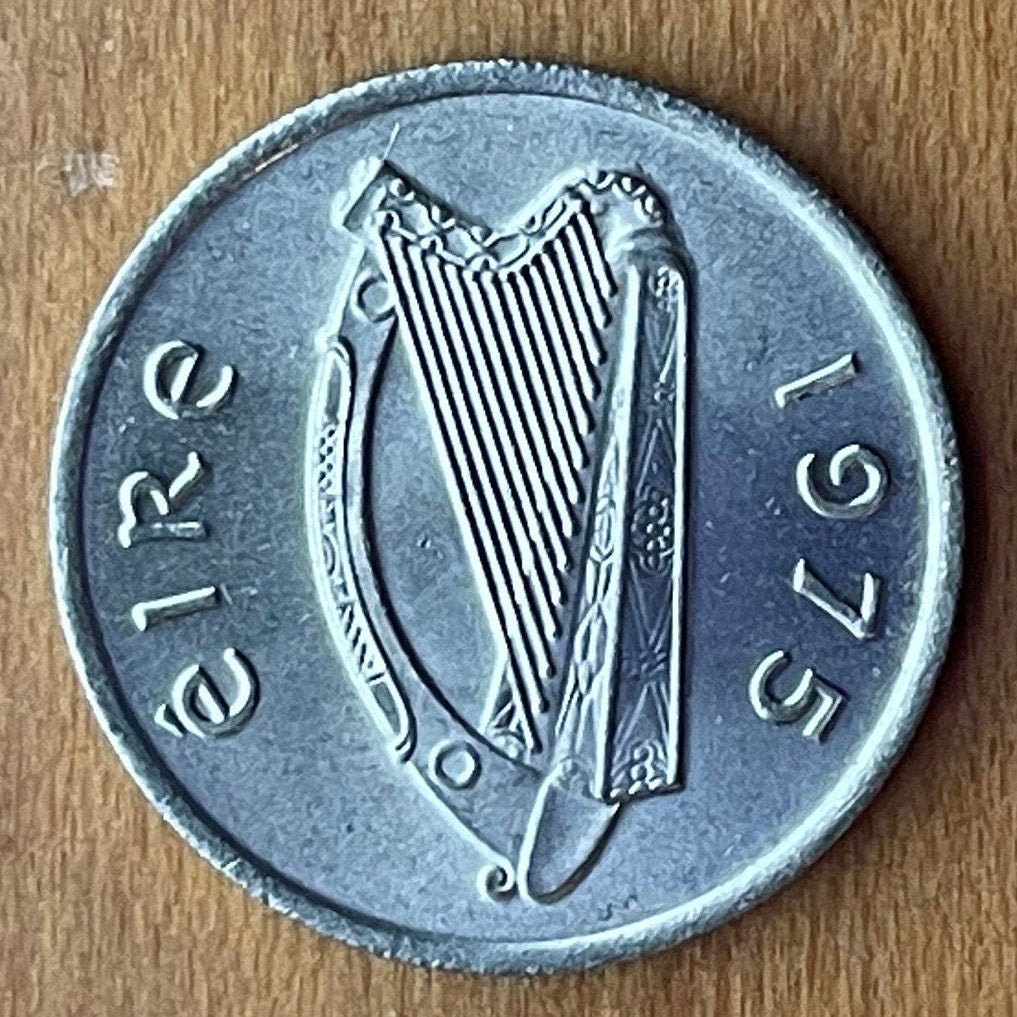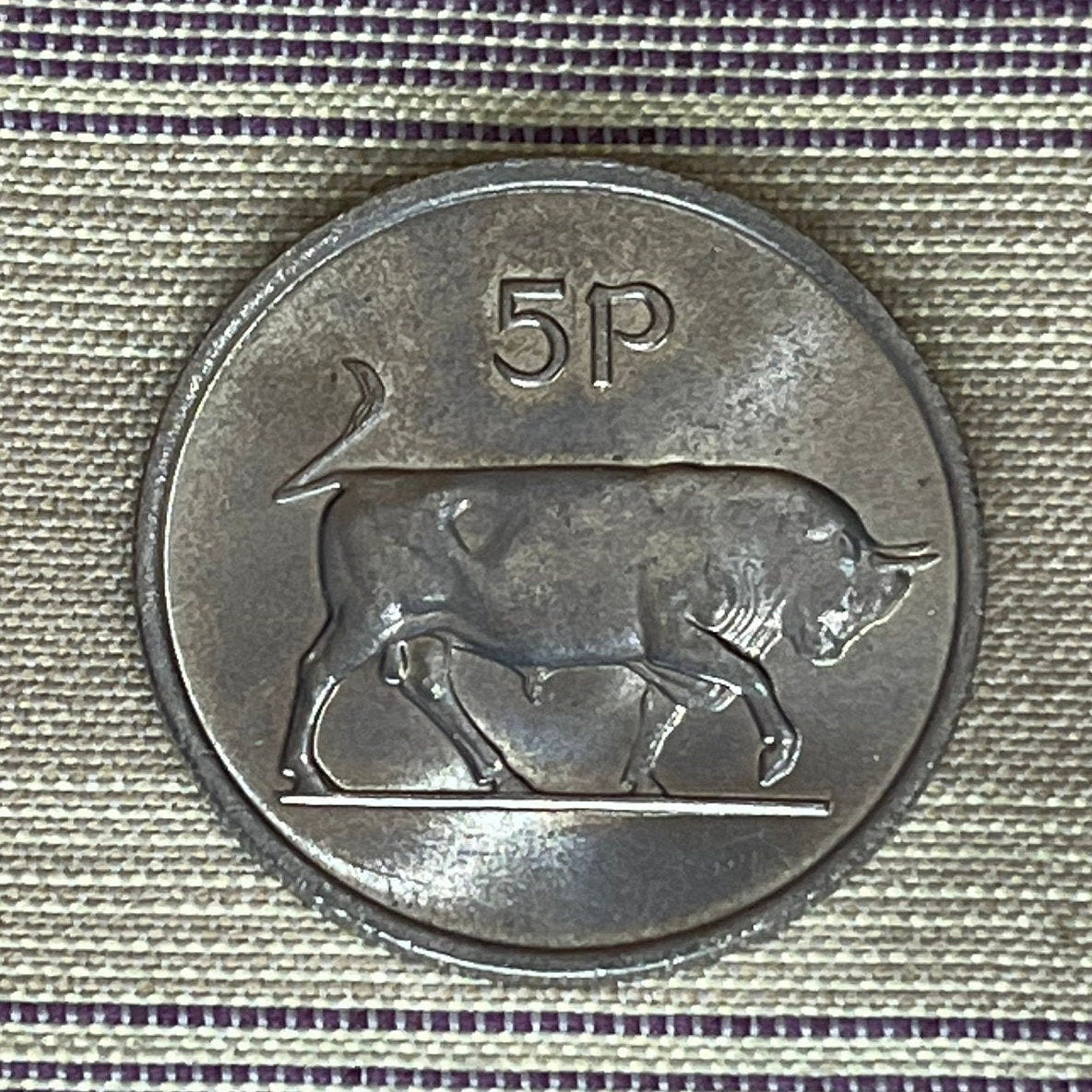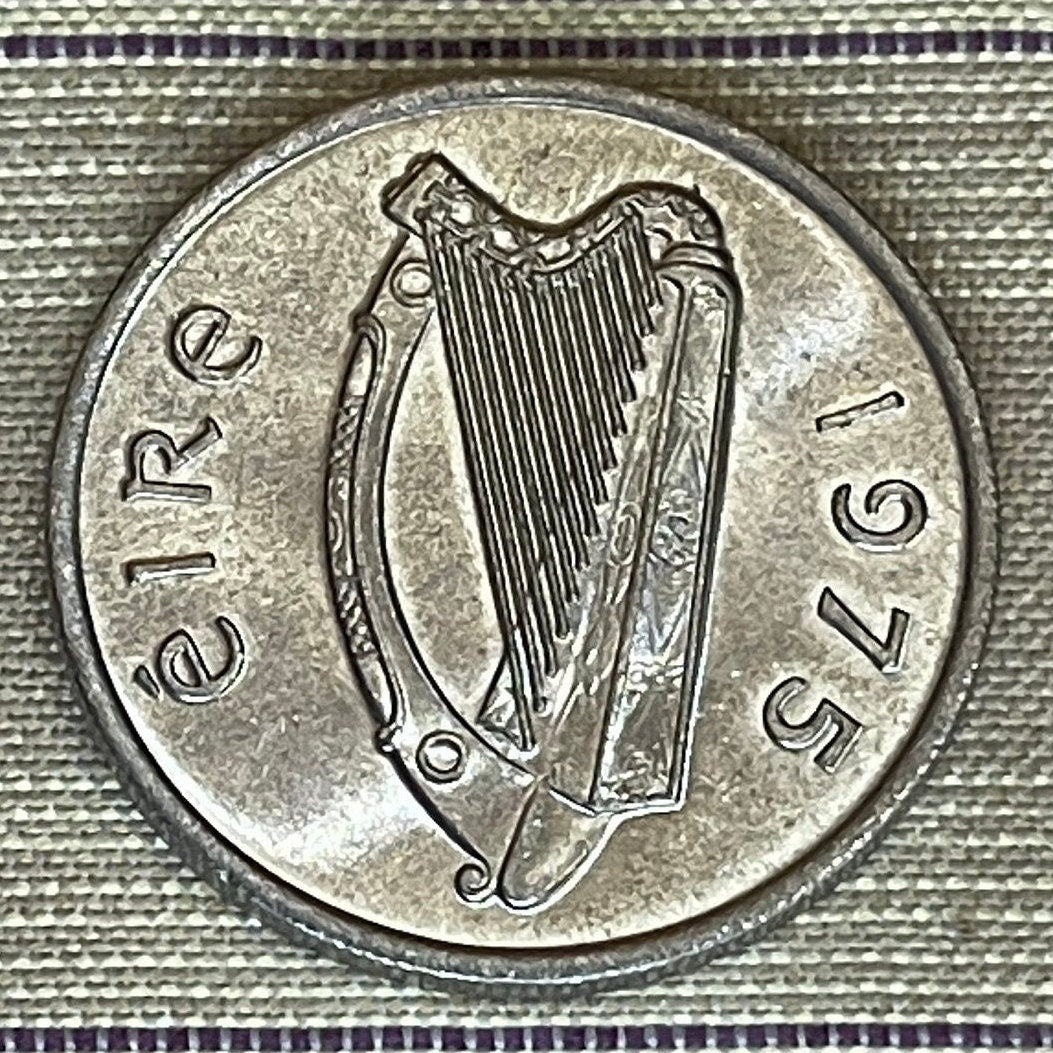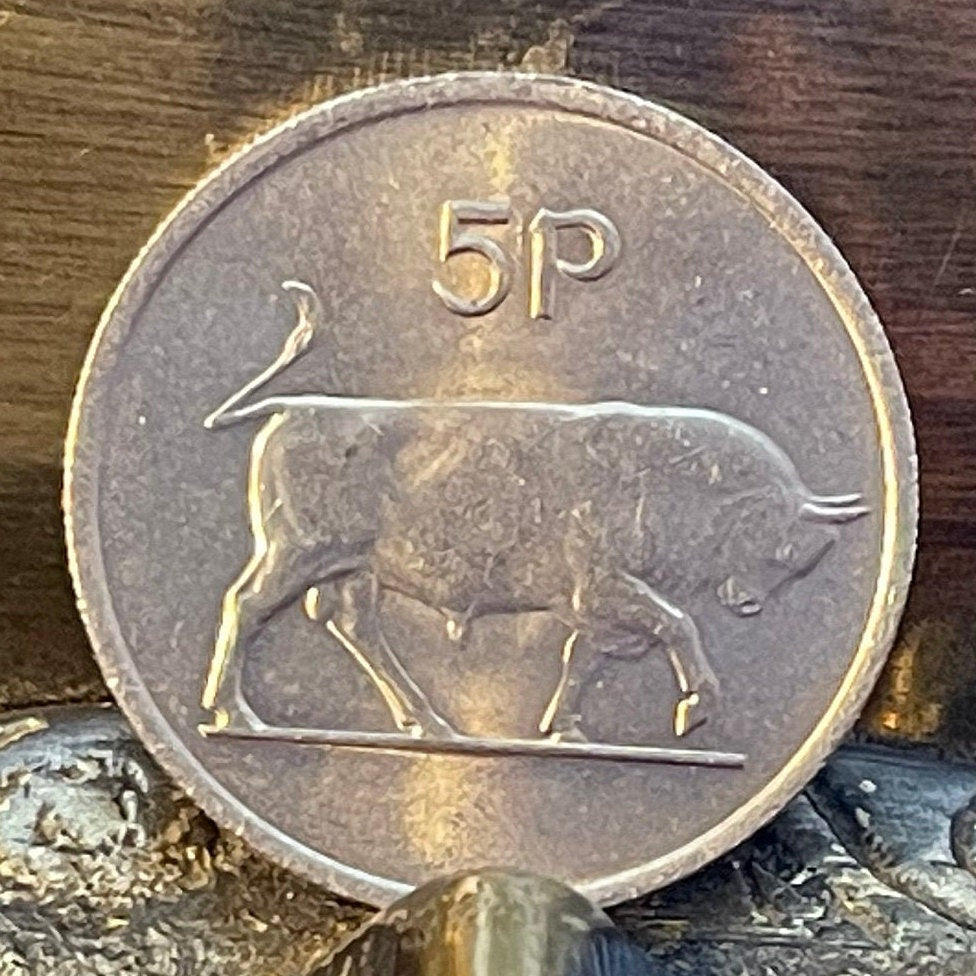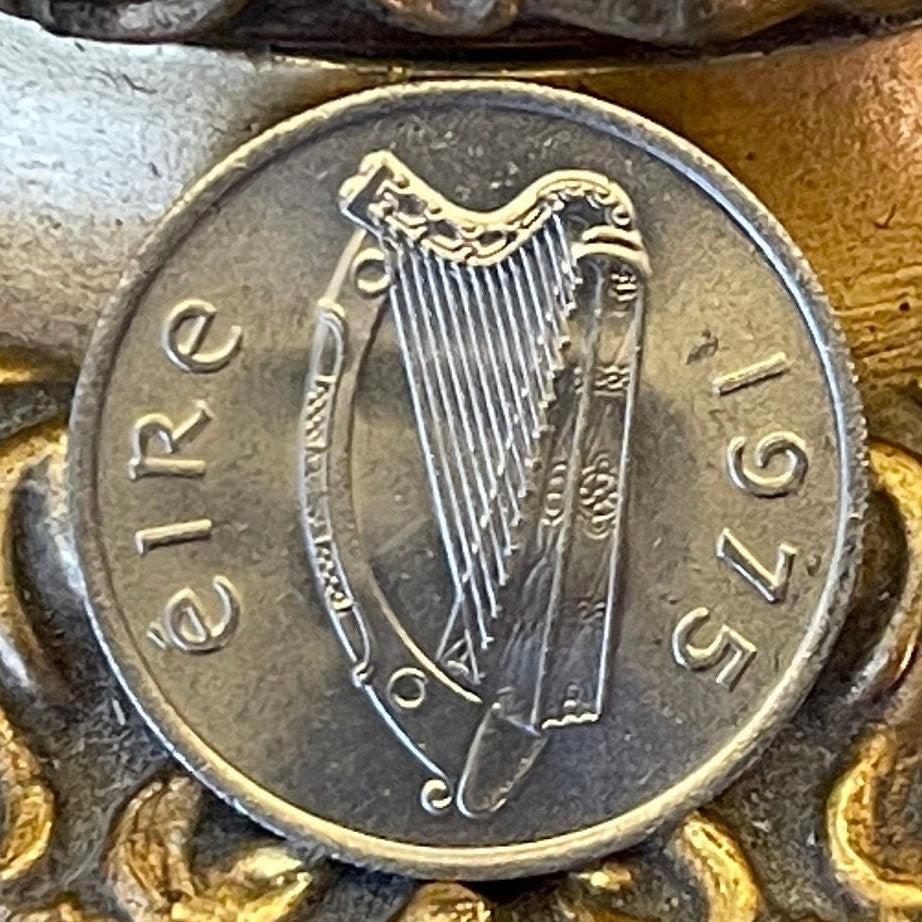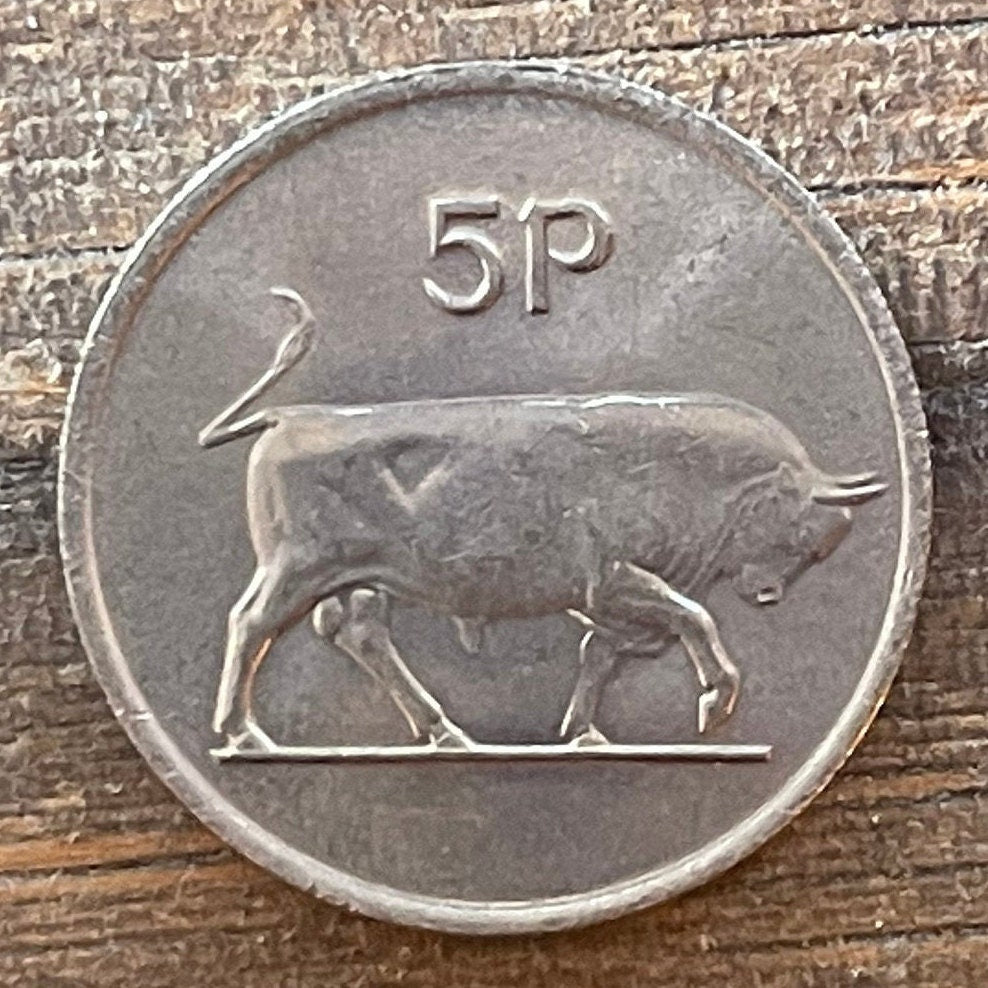 5 stars review from Michele
5 stars review from Michele
A great coin, quick shipping and no damage...
A great coin, quick shipping and no damage or anything. Expectations exceeded.