Bush Elephant & King Sobhuza II 20 Cents Swaziland Authentic Coin Money for Jewelry (Eswatini) (Scalloped Edge) (Savannah Elephant)
Regular price
Sale price
$6.66 USD
Unit price
per
Bush Elephant & King Sobhuza II 20 Cents Swaziland Authentic Coin Money for Jewelry and Craft Making (Eswatini) (Scalloped Edge) (Longest Reigning Monarch) (Thousand Grandchildren) (Bull of Swazi)
Reverse: Elephant head
Lettering: 20 CENTS
Obverse: Bust of King Sobhuza II
Lettering: SWAZILAND
Features
Issuer Eswatini
King Sobhuza II (1968-1982)
Type Standard circulation coin
Years 1974-1979
Value 20 Cents (0.2 SZL)
Currency Lilangeni (1974-date)
Composition Copper-nickel
Weight 5.6 g
Diameter 25.2 mm
Shape Scalloped (with 12 notches)
Orientation Medal alignment ↑↑
Demonetized 02-01-2016
Number N# 8437
References KM# 11, Schön# 11
Wikipedia:
The African bush elephant (Loxodonta africana), also known as the African savanna elephant, is one of two living African elephant species. It is the largest living terrestrial animal, with bulls reaching a shoulder height of up to 3.96 m (13.0 ft) and a body mass of up to 10.4 t (11.5 short tons). It is distributed across 37 African countries and inhabits forests, grasslands and woodlands, wetlands and agricultural land. Since 2021, it has been listed as Endangered on the IUCN Red List. It is threatened foremost by habitat destruction, and in parts of its range also by poaching for meat and ivory. It is a social mammal, travelling in herds composed of cows and their offspring. Adult bulls usually live alone or in small bachelor groups. It is a herbivore, feeding on grasses, creepers, herbs, leaves, and bark.
*****
RANGE: Savannah elephants live in sub-Saharan Africa occur in small populations of West and Central Africa, including the countries: Senegal, Mauritania, Mali, Guinea, Burkina Faso, Ghana, Togo, Benin, Niger, Nigeria, Cameroon, Chad and Central African Republic. They occur in larger populations in Eastern and Southern Africa, especially in Kenya, Rwanda, Tanzania, Uganda, Angola, Botswana, Mozambique, Namibia, South Africa, Zambia and Zimbabwe, and in smaller populations in Sudan, South Sudan, Eritrea, Ethiopia, Somalia, South Sudan, Malawi and Swaziland.
Source: https://www.biologicaldiversity.org/species/mammals/African_elephants/natural_history_savannah_elephant.html
*******
Wikipedia:
Sobhuza II, KBE (Swazi: [sɔbʱuzʱa]; also known as Nkhotfotjeni, Mona: 22 July 1899 – 21 August 1982) was the Paramount Chief and later Ngwenyama of Swaziland for 82 years and 254 days, the longest verifiable reign of any monarch in recorded history. Sobhuza was born on 22 July 1899 at Zombodze Royal Residence, the son of Inkhosikati Lomawa Ndwandwe and King Ngwane V. When he was only four months old, his father died suddenly while dancing incwala. Sobhuza was chosen king soon after that and his grandmother Labotsibeni and his uncle Prince Malunge led the Swazi nation until his maturity in 1921. Sobhuza led Swaziland through independence until his death in 1982. He was succeeded by Mswati III, his young son with Inkhosikati Ntfombi Tfwala, who was crowned in 1986.
Family and succession
Known by the honorific "Bull of Swazi" by virtue of his numerous progeny, King Sobhuza continued the tribal practice of maintaining many consorts. According to the Swaziland National Trust Commission, King Sobhuza II had 70 wives, who gave him 210 children between 1920 and 1970. About 180 children survived infancy, and 97 sons and daughters were reported living as of 2000. At his death he had more than 1,000 grandchildren.
Share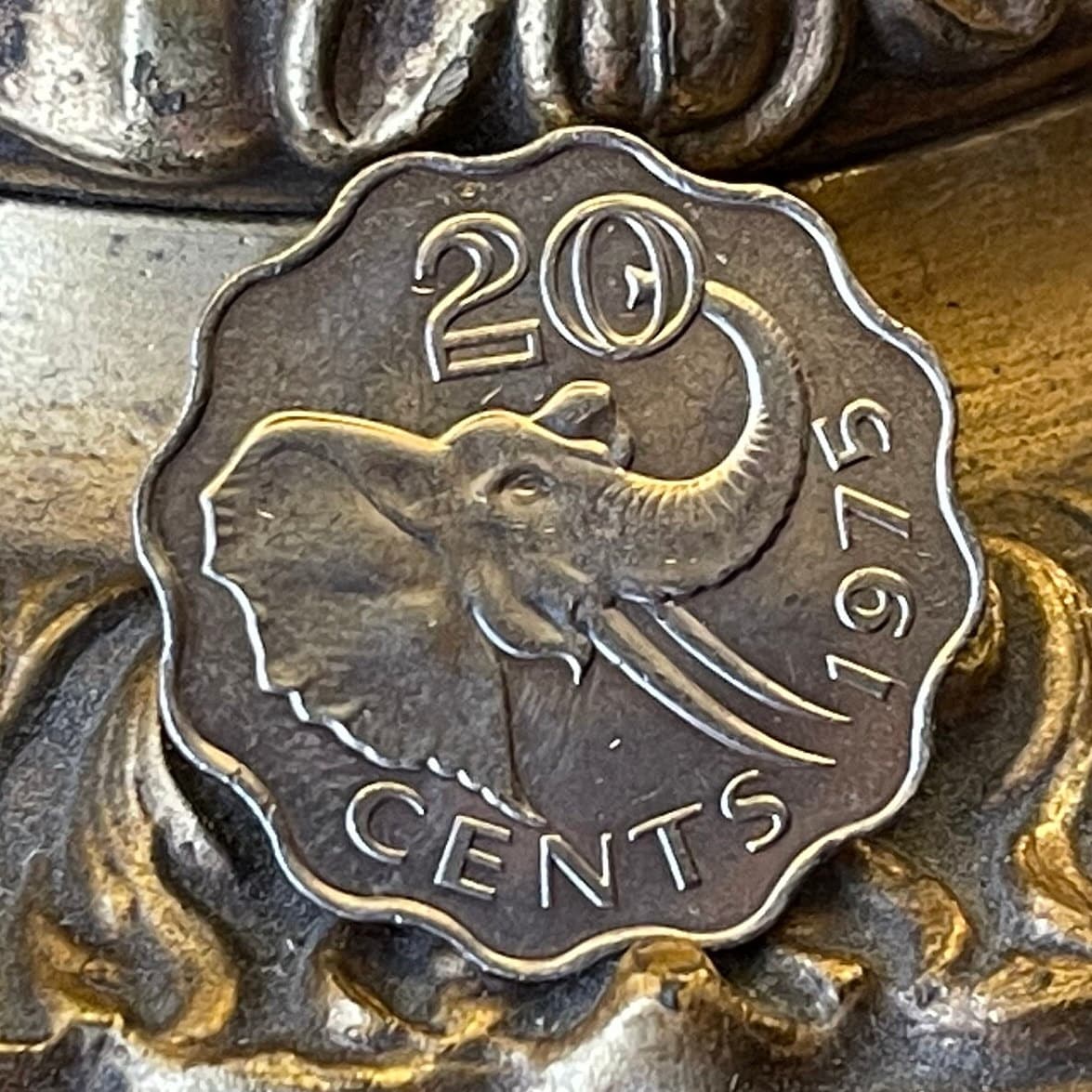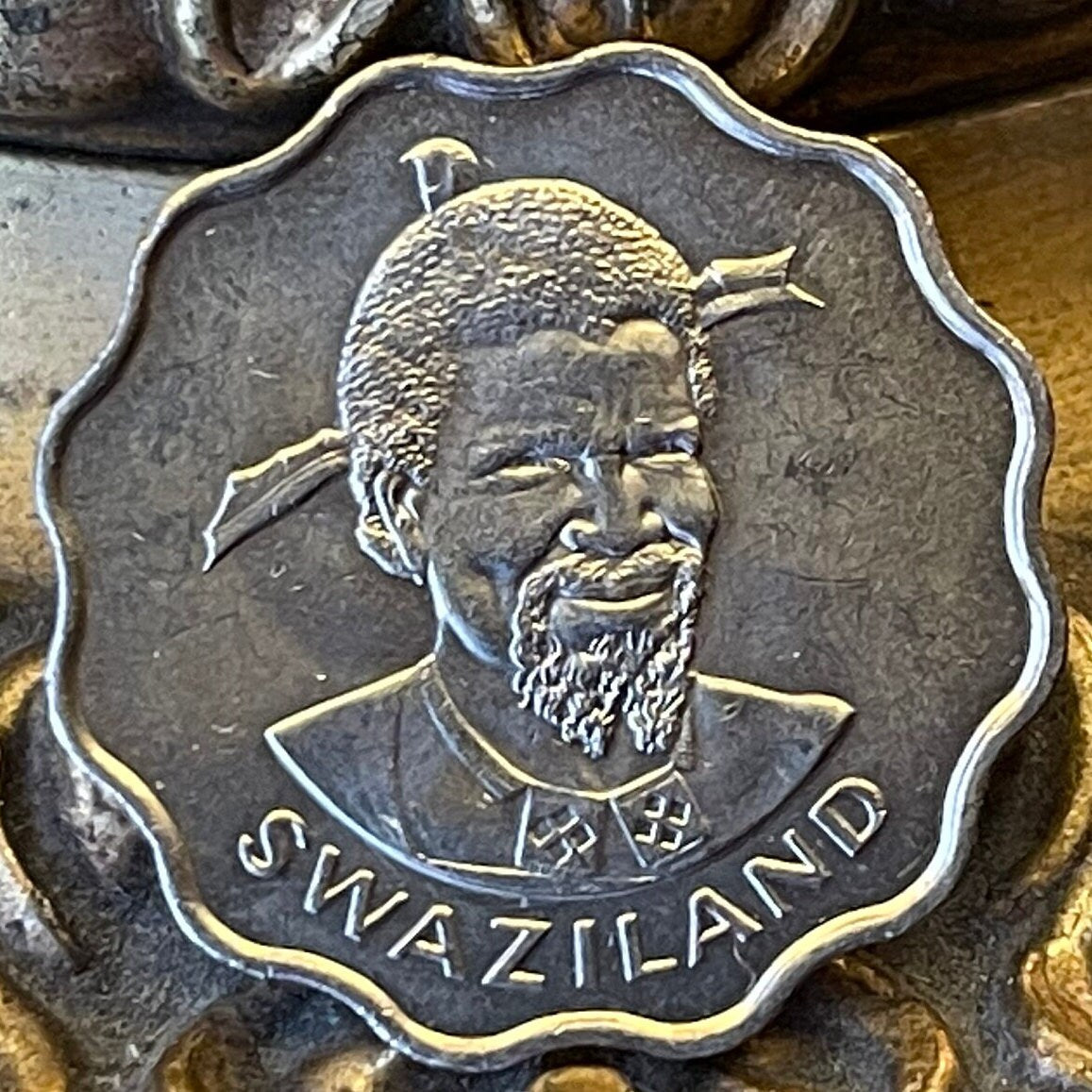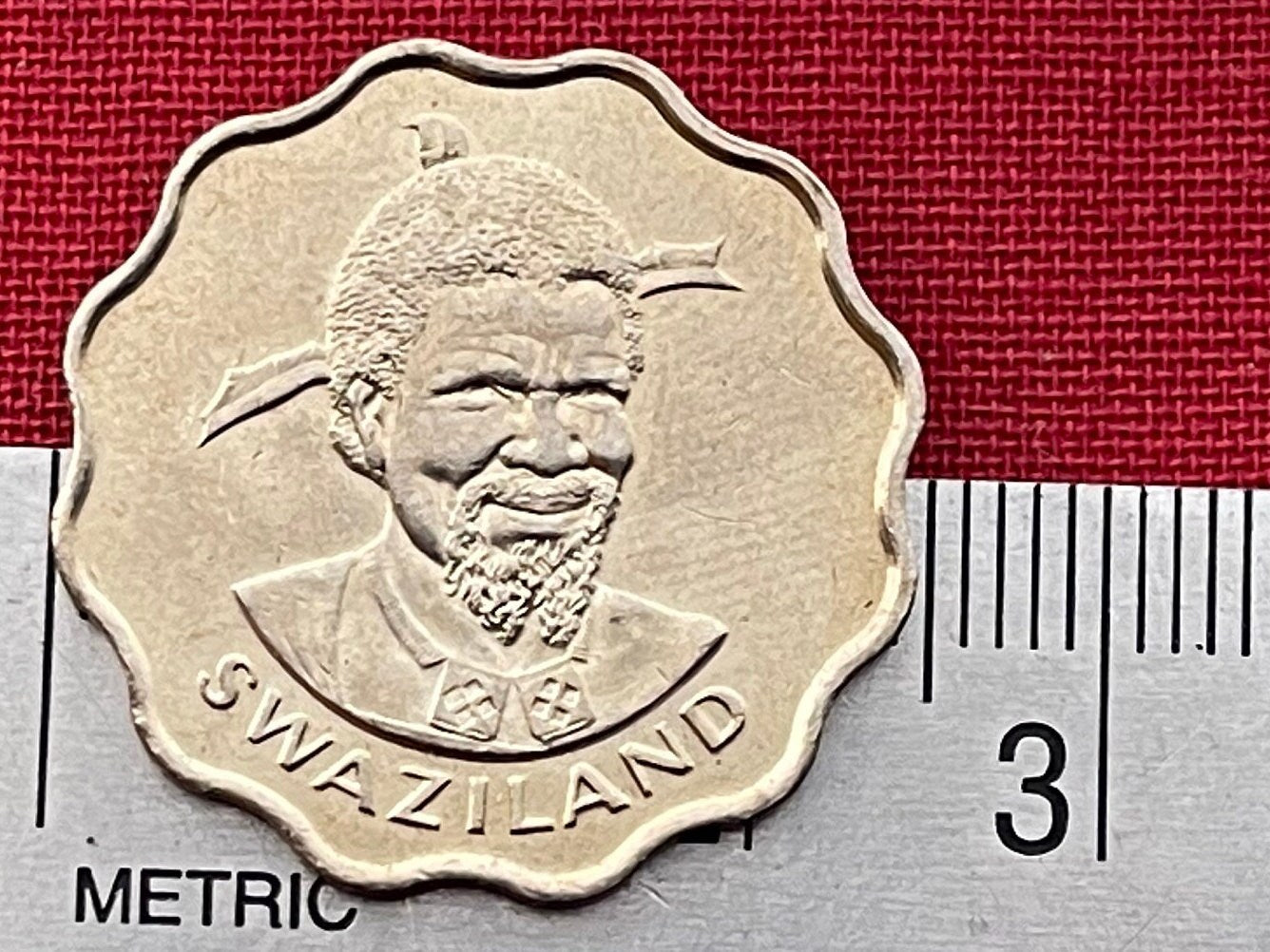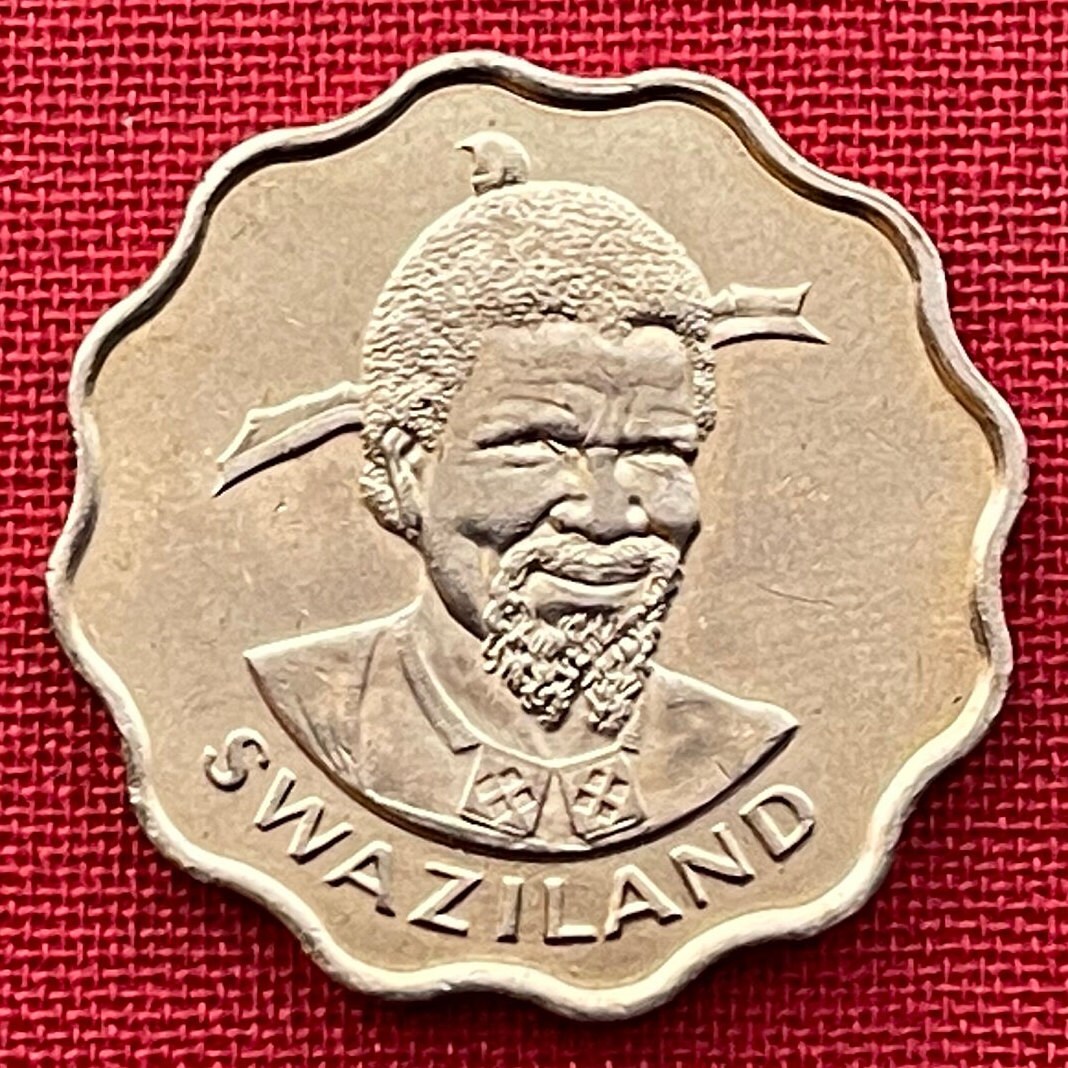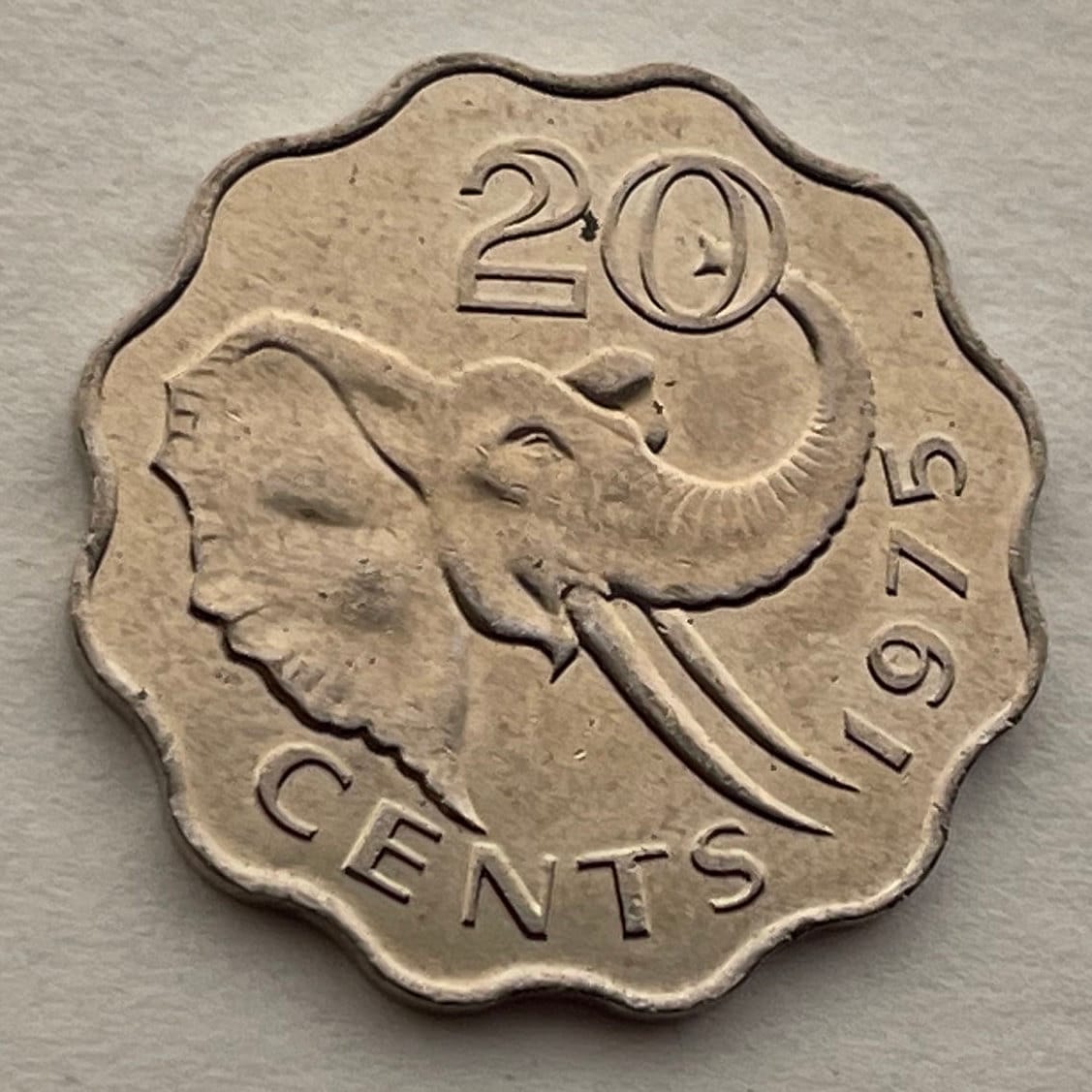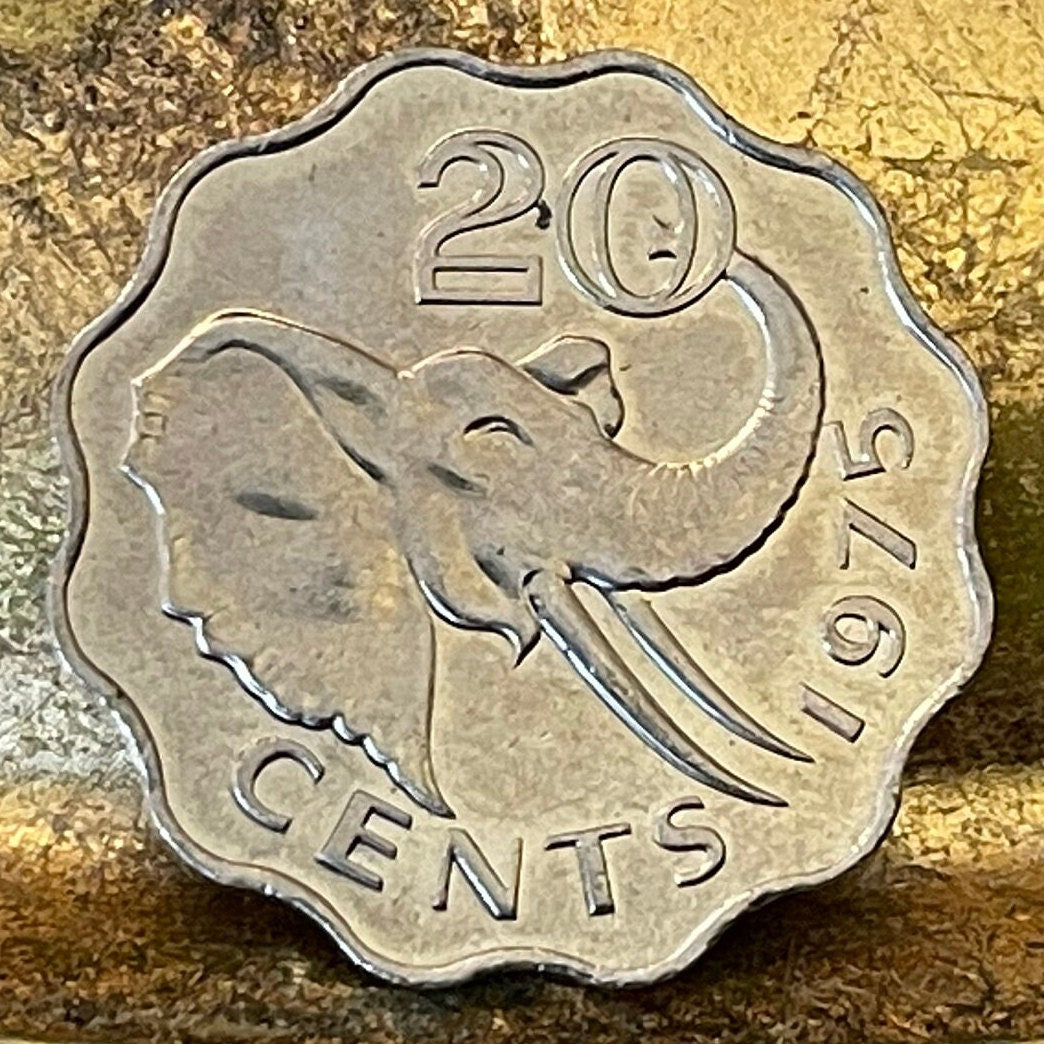 I have ordered quite a few coins from this...
I have ordered quite a few coins from this shop and they're ALL in very good condition!
Great shop, great selection!
Nice coin
Attractive coin from one of the smaller nations in the world.
i'm satisfied with my purchase came fairly...
i'm satisfied with my purchase came fairly quick would be inclined to use this merchant again.
very pleased, just as pictured
very pleased, just as pictured