Calla Lily, African Lily, Bird of Paradise Flower 50 Cents South Africa Authentic Coin Money for Jewelry (Arum Lily) (Crane Flower)
Regular price
Sale price
$10.32 USD
Unit price
per
Calla Lily, African Lily, Bird of Paradise Flower 50 Cents South Africa Authentic Coin Money for Jewelry and Craft Making (Arum Lily) (Crane Flower) (Irish Republic)
Reverse: Three flowers, all native to South Africa - from left to right :
- A Calla Lily ;
- An African Lily ;
- A Bird of Paradise Flower.
Obverse: South Africa coat of arms with the motto "Ex Unitate Vires" (Power Through Unity). Country name both in English and Afrikaans.
Lettering: SOUTH AFRICA · SUID-AFRIKA
EX UNITATE VIRES
Features
Issuer South Africa
Period Republic of South Africa (1961-date)
Type Standard circulation coin
Years 1970-1990
Value 50 Cents
0.50 ZAR = 0.035 USD
Currency Rand (1961-date)
Composition Nickel
Weight 9.5 g
Diameter 27.85 mm
Thickness 2.2 mm
Shape Round
Orientation Medal alignment ↑↑
Number N# 1786
References KM# 87, Hern# D200-205, 207-208, 210-211, 213-220, Schön# 126
WIkipedia:
Strelitzia /strɛˈlɪtsiə/ is a genus of five species of perennial plants, native to South Africa. It belongs to the plant family Strelitziaceae. The genus is named after Queen Charlotte of the United Kingdom. A common name of the genus is bird of paradise flower/plant, because of a resemblance of its flowers to birds-of-paradise. In South Africa it is commonly known as a crane flower and is featured on the reverse of the 50 cent coin. It is the floral emblem of the City of Los Angeles; two of the species, Strelitzia nicolai and Strelitzia reginae, are frequently grown as house plants.
******
Zantedeschia aethiopica, commonly known as calla lily and arum lily, is a species of flowering plant in the family Araceae, native to southern Africa in Lesotho, South Africa, and Eswatini. Zantedeschia aethiopica is a rhizomatous herbaceous perennial plant, evergreen where rainfall and temperatures are adequate, deciduous where there is a dry season. Its preferred habitat is in streams and ponds or on the banks. It grows to 0.6–1 m (2.0–3.3 ft) tall, with large clumps of broad, arrow shaped dark green leaves up to 45 cm (18 in) long. The inflorescences are large and are produced in spring, summer and autumn, with a pure white spathe up to 25 cm (9.8 in) and a yellow spadix up to 90 mm (3+1⁄2 in) long.[3] The spadix produces a faint, sweet fragrance.
Symbolism
Zantedeschia aethiopica is the national flower of the island nation of Saint Helena, where it grows widely. Further, it is an important symbol of Irish republicanism and nationalism since 1926, because it is used to commemorate the dead of Easter 1916 and onward.
During the flower language boom in the Victorian era, there were strict social codes and flowers were considered the best medium to express feelings. Flowers delivered their messages subtly and every aspect of flower-gifting carried specific meanings, from the person who made the offer to the way the flowers were arranged. Each type of flower was associated with a specific, symbolic meaning. Due to the calla lily's resemblance to female genitalia, a gift of calla lily delivered an overtly sexual message. This meaning was popularized by admirers like Freud and artists like Georgia O'Keeffe.
*******
Agapanthus praecox (common agapanthus, blue lily, African lily, or lily of the Nile) is a popular garden plant around the world, especially in Mediterranean climates. It is native of Natal and Cape of Good Hope in South Africa, local names include agapant, bloulelie, isicakathi and ubani. Most of the cultivated plants of the genus Agapanthus are hybrids or cultivars of this species. It is divided into three subspecies: subsp.praecox, subsp. orientalis and subsp. minimus.
Description
Agapanthus praecox is a variable species with open-faced flowers. It is a perennial plant that can survive up to 75 years. Its evergreen leaves are 2 cm wide and 50 cm long. Its inflorescence is in umbel. The flowers of the agapanthus are blue, purple or white and bloom in the summer. They give capsules filled with fine black seeds (to be kept cool in sand until sowing). Its stem reaches one meter high. Its roots are very powerful and can break concrete.
Share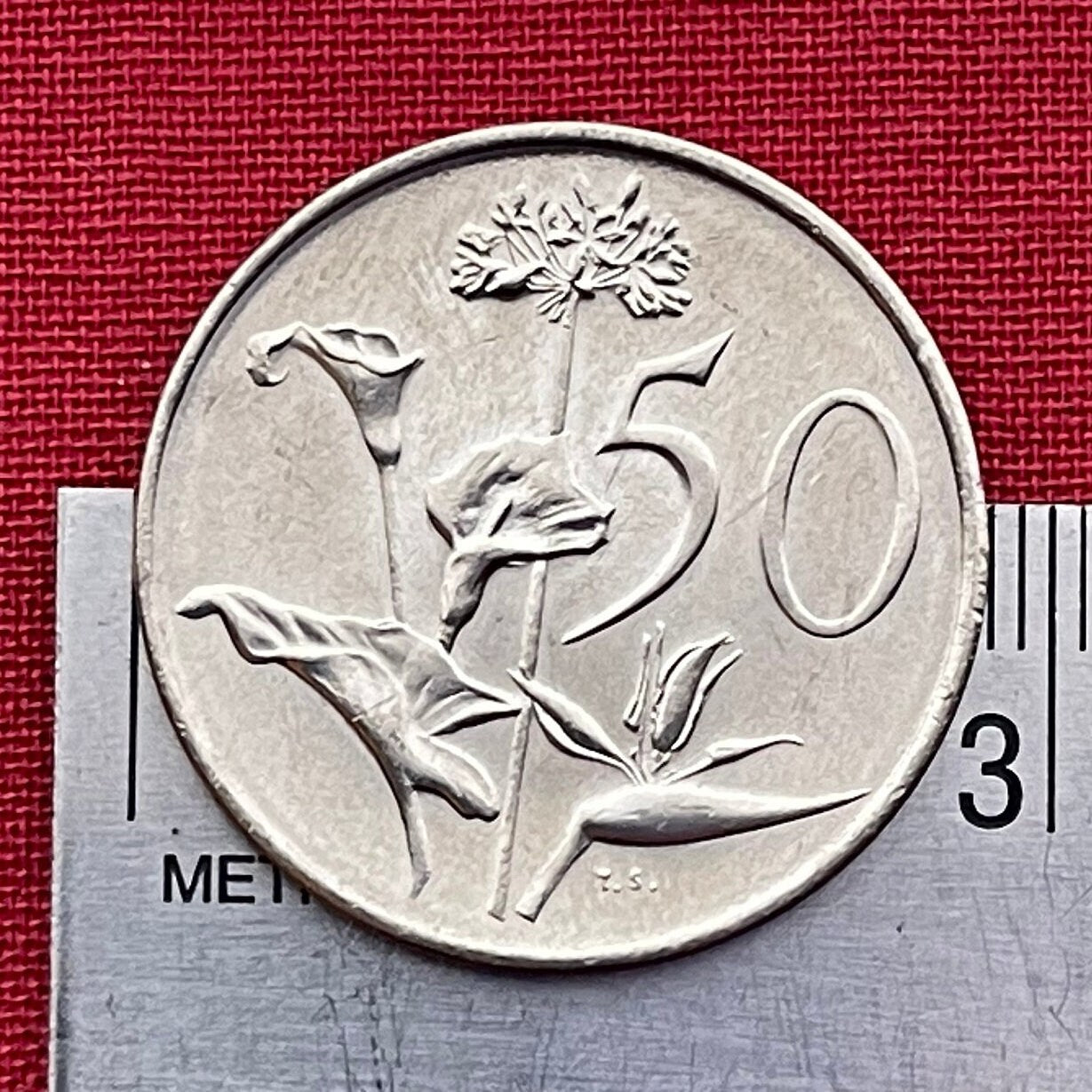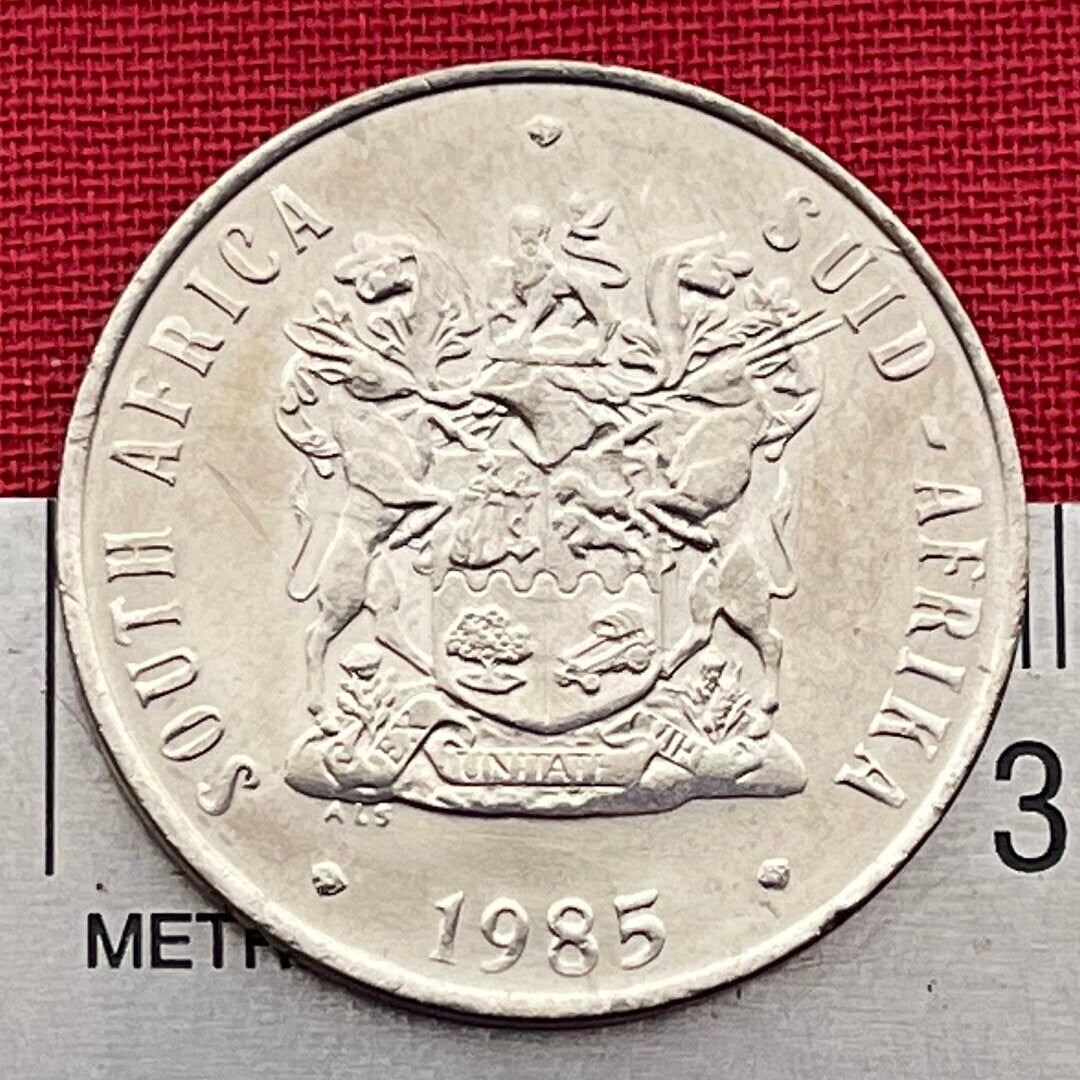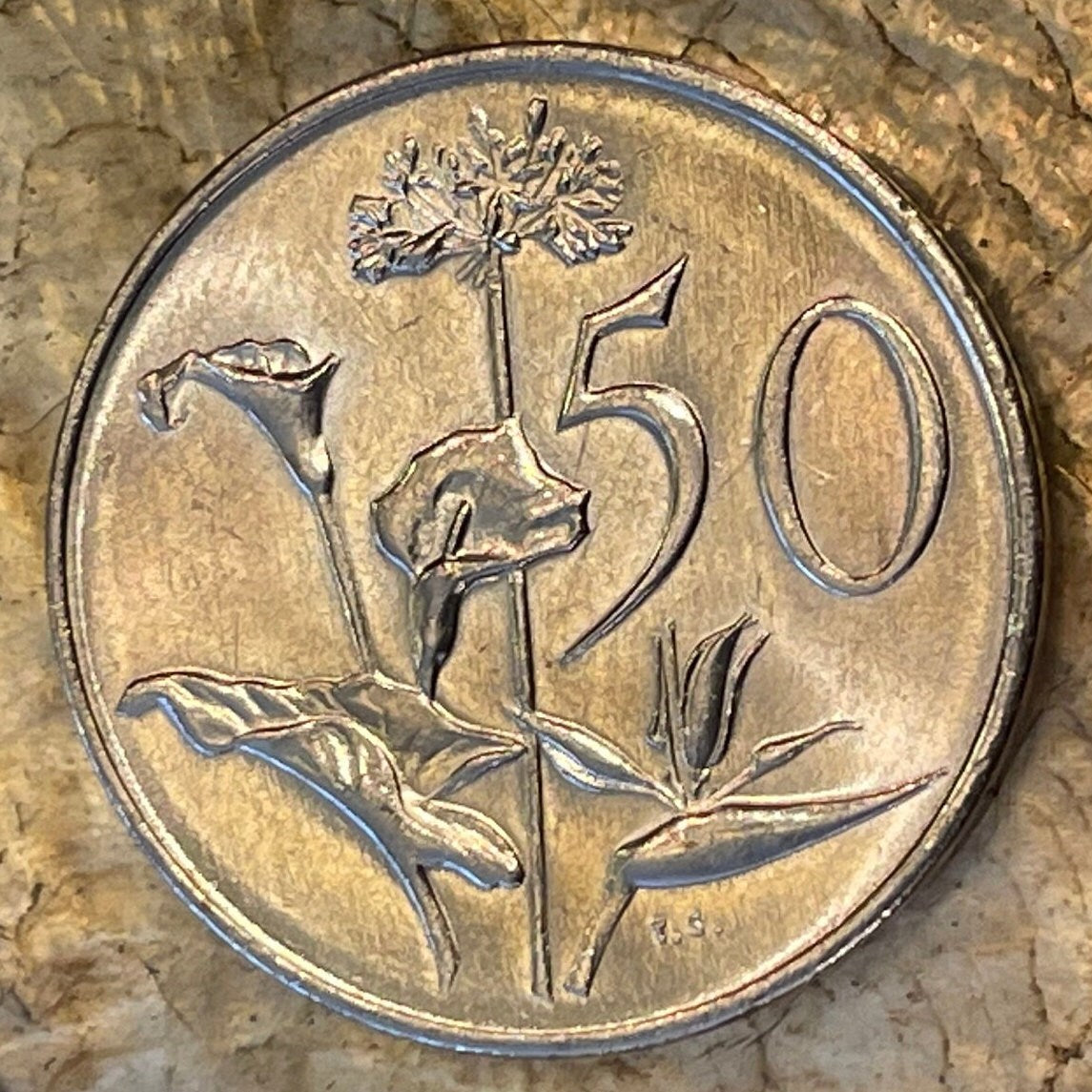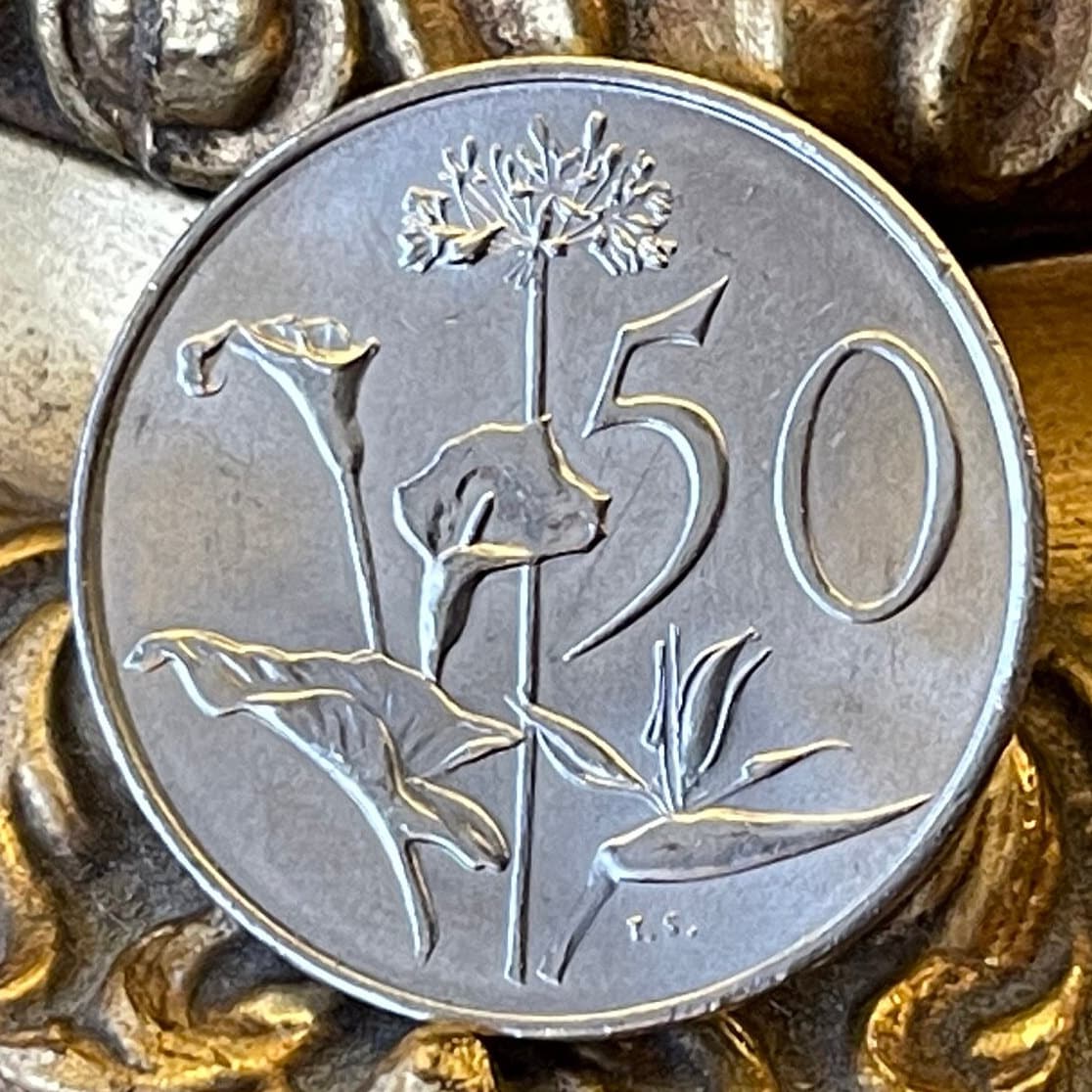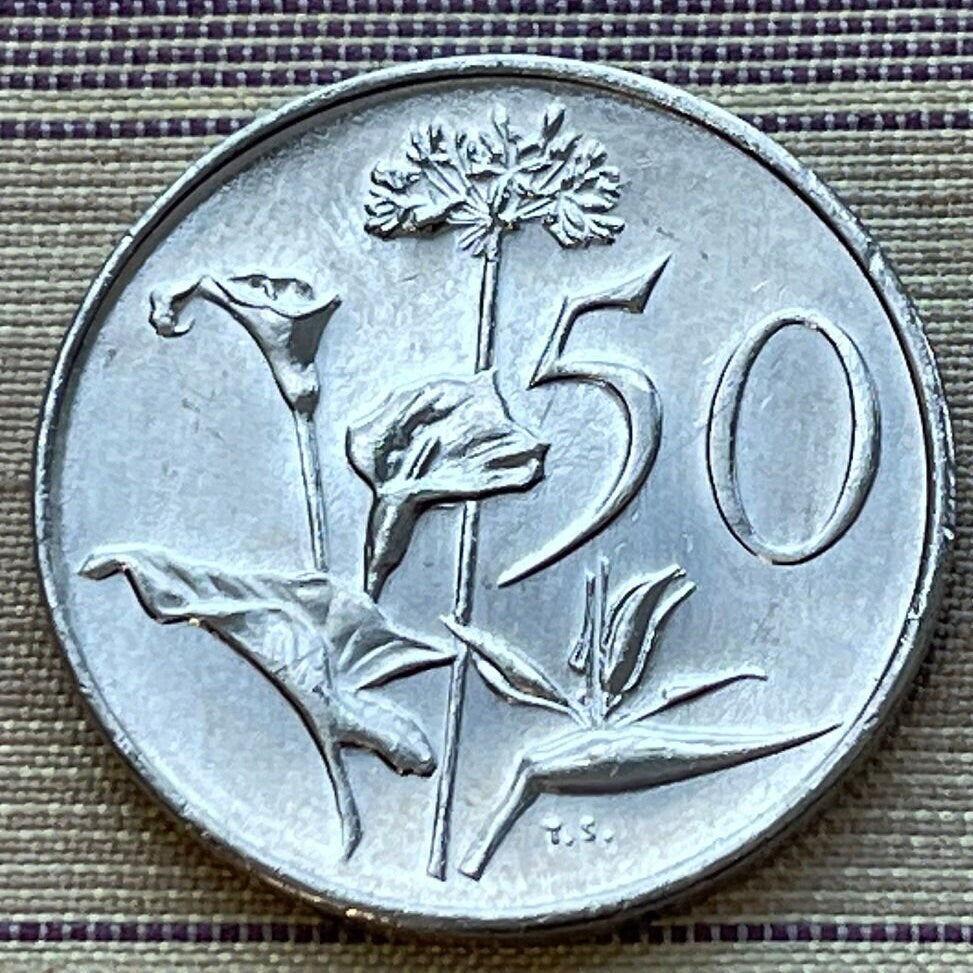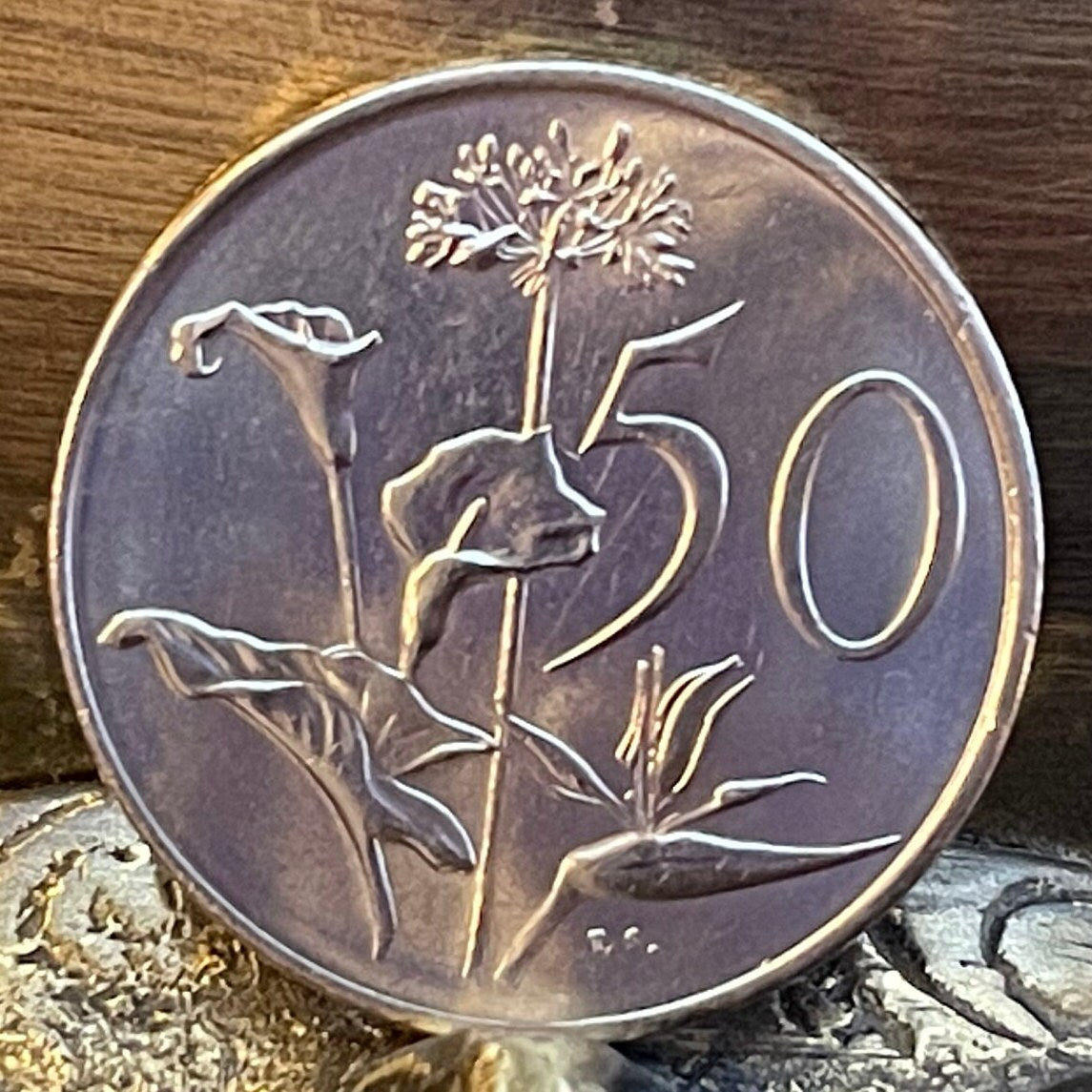 The coin was nearly perfect! Well packed a...
The coin was nearly perfect! Well packed and protected! Very very quick shipping. Got in time for what I needed. Thank you!!!!