Cape Horse Mackerel "Eat More Fish" Namibian Authentic Coin Money for Jewelry and Craft Making
Regular price
Sale price
$2.28 USD
Unit price
per
Cape Horse Mackerel "Eat More Fish" Namibian Coin Charm for Jewelry and Craft Making
The back of the coin bears a Cape Horse Mackerel (Trachurus capensis), with the denomination above, along with the mottos "Eat More Fish" and "FAO Food Security" (referring to the United Nations Food and Agriculture Organization) plus "XXI Century" referring to the new Twenty-First Century.
The front of the coin bears the Coat of Arms of Namibia, the state name in full, and the year of issue, 2000.
Features
Issuer Namibia
Period Republic (1990-date)
Type Circulating commemorative coin
Years 1999-2000
Value 5 Cents
0.05 NAD = 0.0034 USD
Currency Dollar (1993-date)
Composition Stainless steel
Weight 3.1 g
Diameter 20.0 mm
Thickness 1.5 mm
Shape Round
Orientation Medal alignment ↑↑
Number N# 7084
References KM# 16, Schön# 20
Share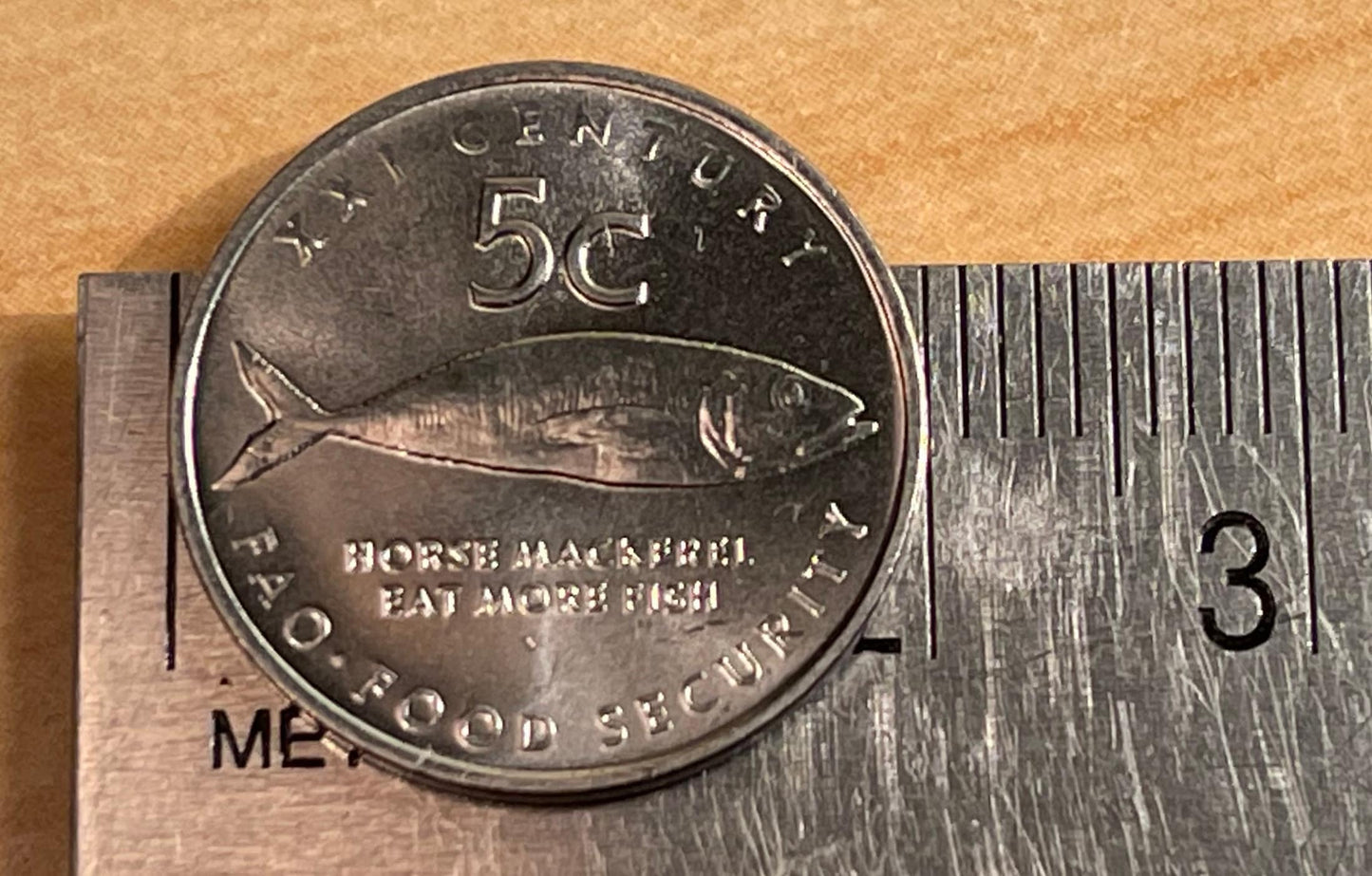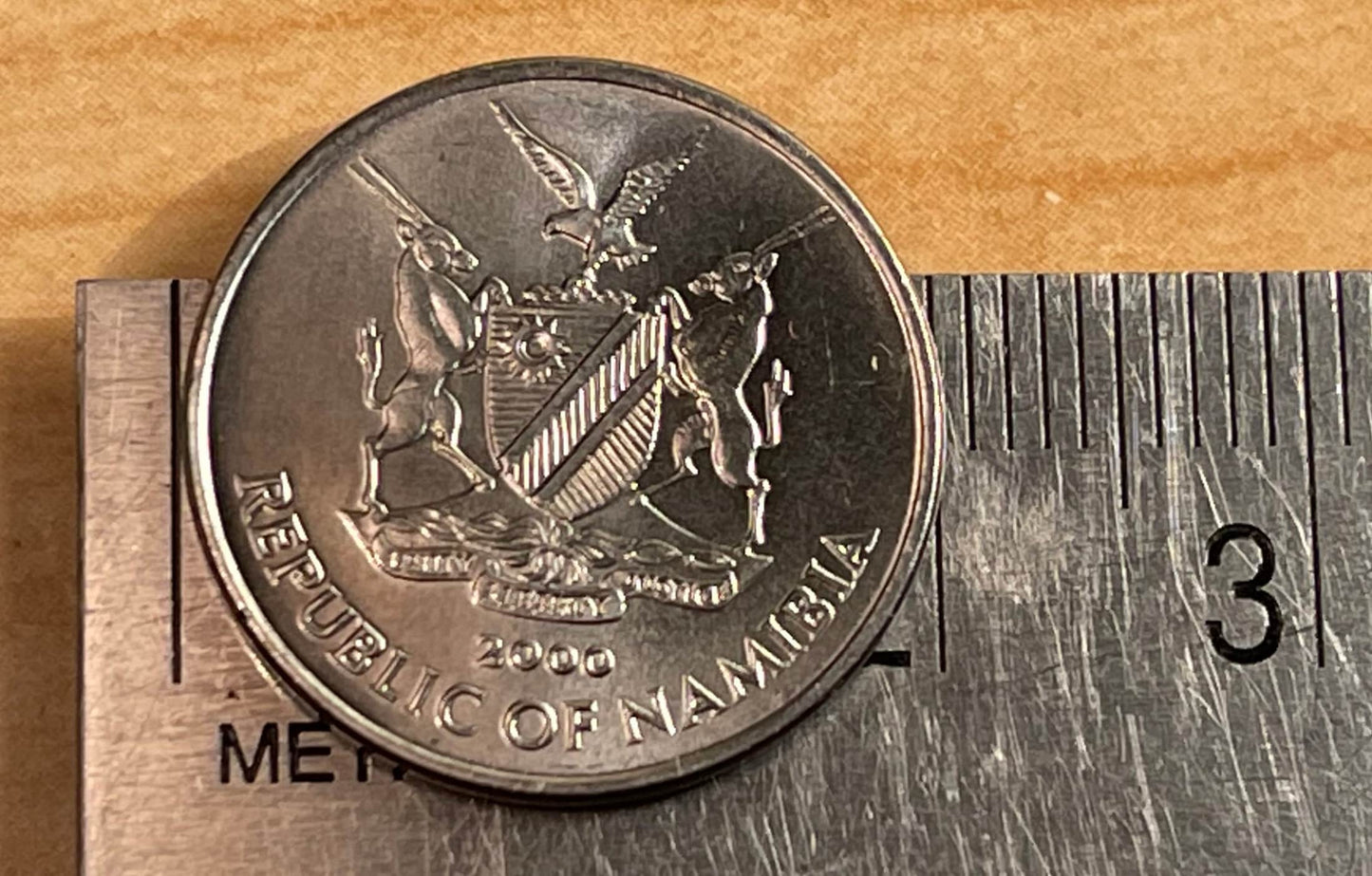 Very nice coin that will be a great gift f...
Very nice coin that will be a great gift for an avid coin collector of mine! Shipping was fast and the packaging was outstanding. 😀