Chief Urracá 1 Centesimo Panama Authentic Coin Money for Jewelry and Craft Making (Indigenous Resistance)
Regular price
Sale price
$2.66 USD
Unit price
per
Chief Urracá 1 Centesimo Panama Authentic Coin Money for Jewelry and Craft Making (Indigenous Resistance)
Reverse: Chief Urracá, an Indian chief from the Province of Veraguas, who fought the Spaniards in Panamá between 1520 and 1531, facing left with the date below
Lettering: URRACÁ
Obverse: Written denomination with country name above
Lettering: REPÚBLICA DE PANAMÁ
UN CENTÉSIMO DE BALBOA
Translation: Republic of Panama
One Centésimo Of a Balboa
Features
Issuer Panama
Period Republic (1903-date)
Type Standard circulation coin
Years 1996-2019
Value 1 Centésimo de Balboa
0.01 PAB = 0.010 USD
Currency Balboa (1904-date)
Composition Copper plated zinc
Weight 2.5 g
Diameter 19.05 mm
Thickness 1.6 mm
Shape Round
Technique Milled
Orientation Coin alignment ↑↓
Number N# 2850
References KM# 125, Schön# 107
Wikipedia:
Urracá or Ubarragá Maniá Tigrí (d. 1531) was an Ngäbe Amerindian chieftain or cacique in the region of present-day Panama who fought effectively against the Spanish conquistadors. Captured at one point, Urracá managed to escape a ship bound for Spain and rejoin his people. He continued to lead the fight against the Spanish until he was killed in battle in 1531. He is remembered as el caudillo amerindio de Veragua (the Amerind leader of Veragua) and adversary of the Spanish Empire), the great resistance leader of Panama. He has been honored by his image on the centesimo, the smallest-denomination coin of Panama.
Share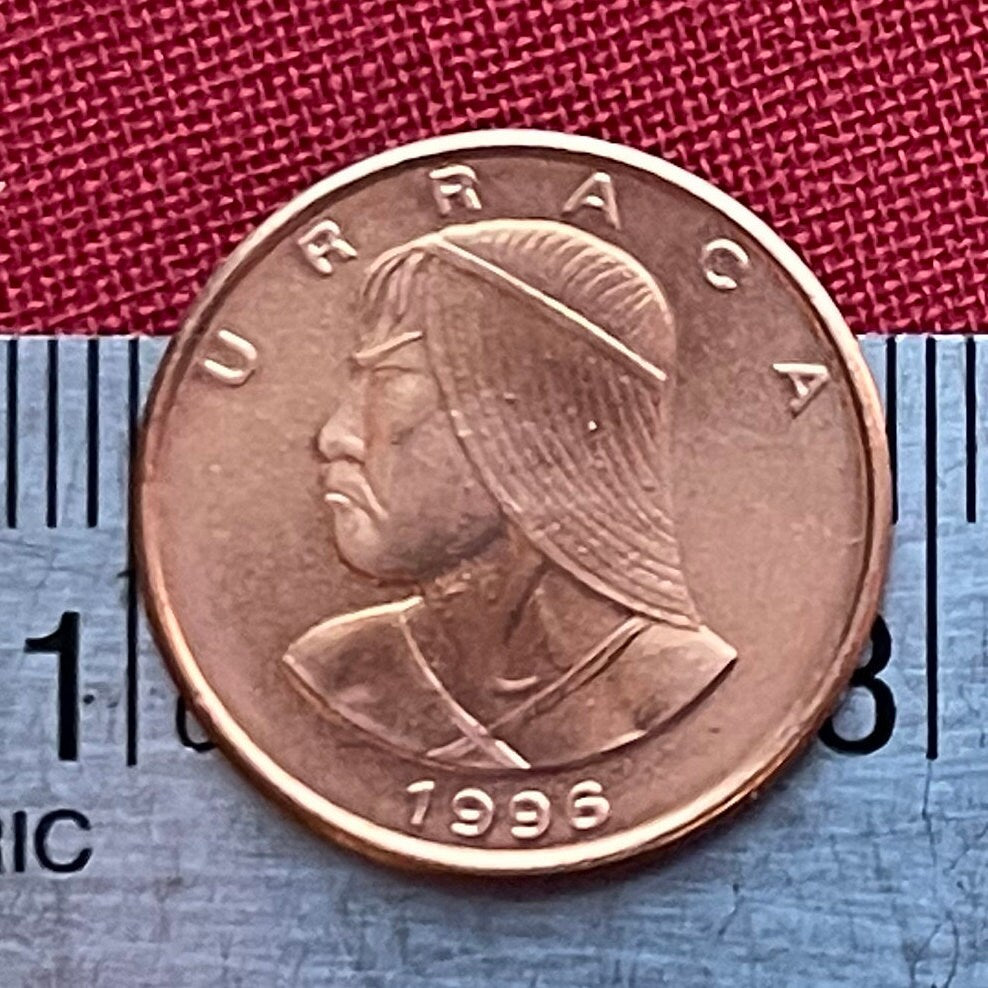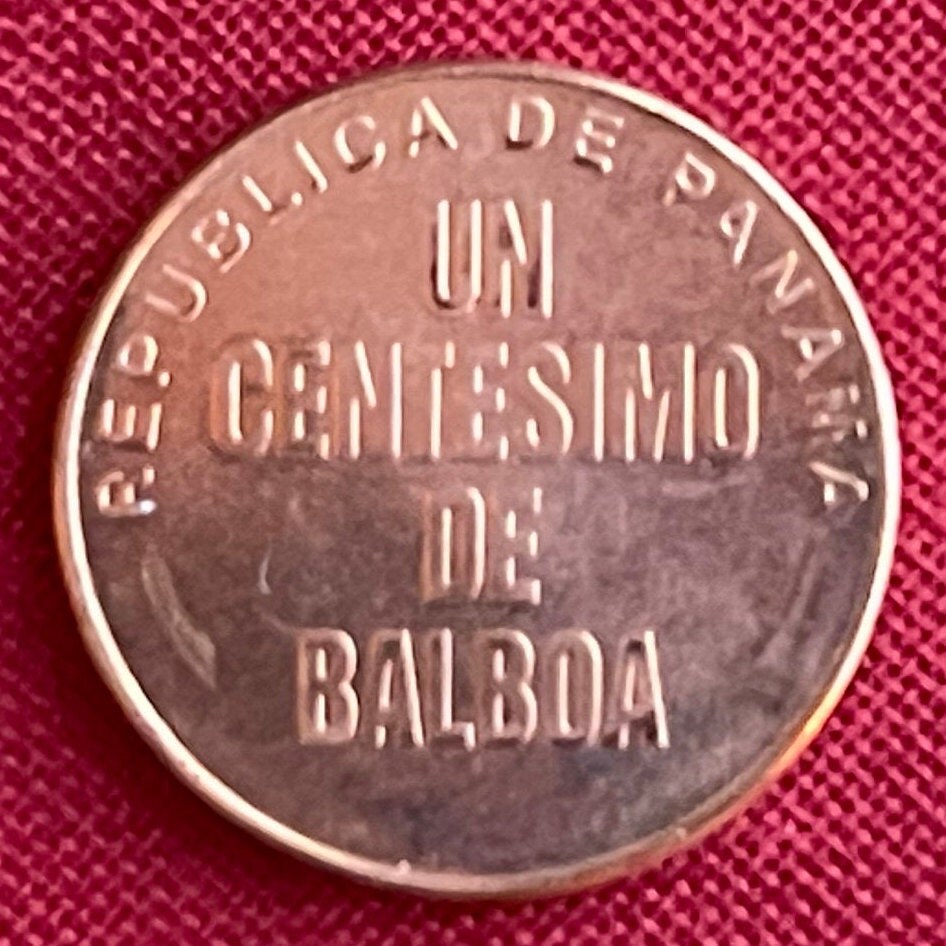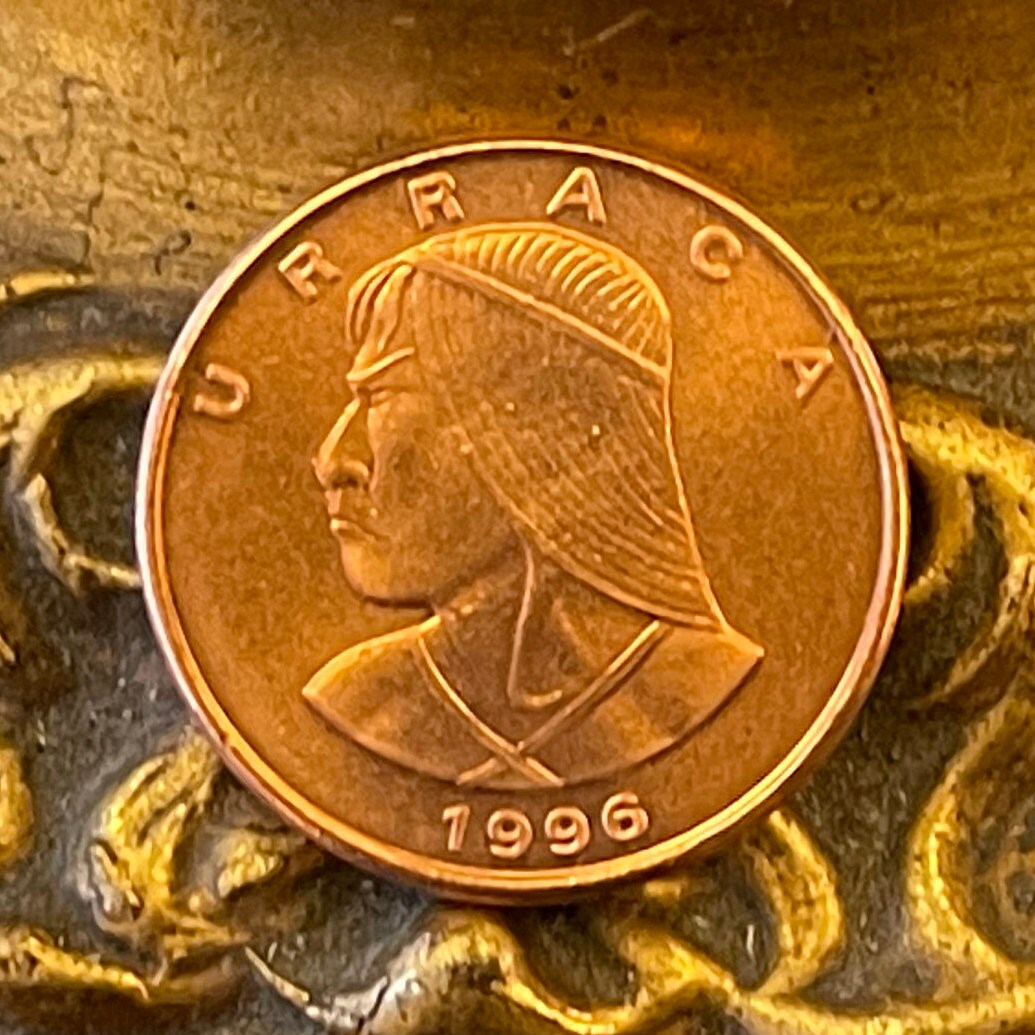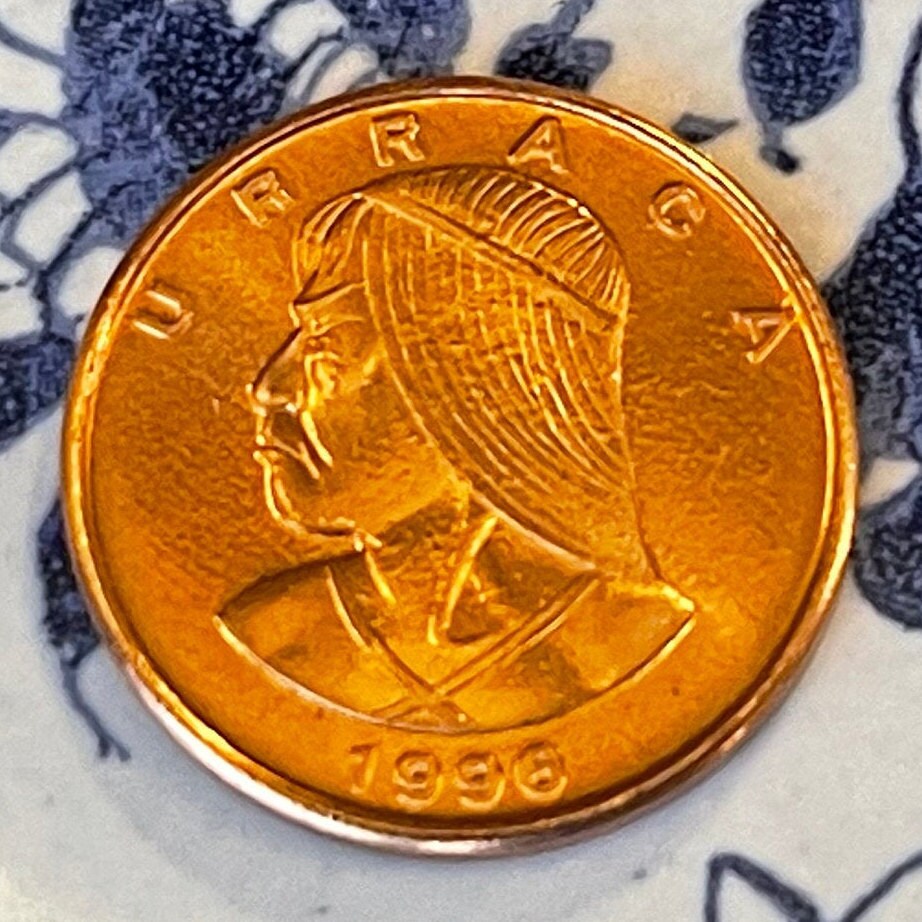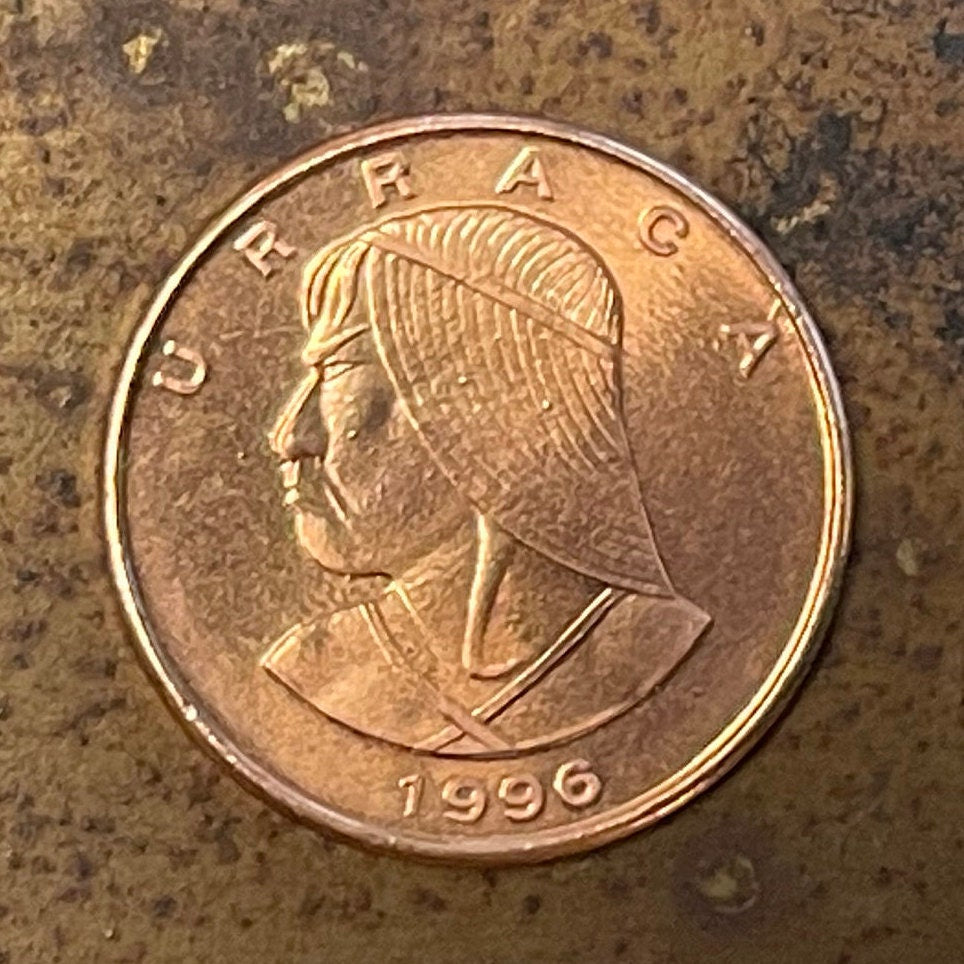 Happy with it all! Thanks!
Happy with it all! Thanks!