Cotton Plant & AK-47 10 Meticais Mozambique Authentic Coin Money for Jewelry and Craft Making (1994)
Regular price
Sale price
$2.66 USD
Unit price
per
Cotton Plant & AK-47 10 Meticais Mozambique Authentic Coin Money for Jewelry and Craft Making (1994)
Reverse: A sprig of the cotton plant with two leaves and 3 bolls.
Lettering: 10 METICAIS
Obverse: National Emblem, above date.
Lettering: REPÚBLICA DE MOÇAMBIQUE
REPÚBLICA DE MOÇAMBIQUE
1994
Features
Issuer Mozambique
Period Republic (1990-date)
Type Standard circulation coin
Year 1994
Value 10 Meticais (10 MZM)
Currency Old metical (1980-2006)
Composition Brass clad steel
Weight 5.2 g
Diameter 23 mm
Thickness 1.94 mm
Shape Round
Orientation Medal alignment ↑↑
Demonetized Yes
Number N# 4645
References KM# 117
Wikipedia: "The main cash crops are tobacco, cotton, sesame, sugar and tea."
Source: https://bettercotton.org/where-is-better-cotton-grown/mozambique/ : "Cotton is the most important agricultural export crop in Mozambique, and one of the major sources of income for rural households in central and northern Mozambique. Most farmers cultivate less than one hectare of cotton."
*********
Wikipedia:
The national emblem of Mozambique was adopted in 1990 in the Constitution of Mozambique article 194. The article clearly states the design and meaning of the device. It shows a gear wheel, bordered by corn stalks and sugarcane. In the middle there is a red sun over a map of Mozambique in green, and blue waves, an AK-47 crossed with a hoe, and a book. The wreath is tied with a ribbon bearing the name of the country. The emblem is "socialist heraldry" style similar to those of the Soviet republics.
Description
As described in the Mozambican constitution article 194, the various parts of the emblem have a special symbolism, i.e.
the corn stalk and the sugar cane represent agricultural wealth
the cog wheel represents labor and industry
the book represents education
the hoe for "peasantry and agriculture production"
the AK-47, with a bayonet attached, for "defense and vigilance"
the red star represents the spirit of international solidarity of the Mozambican people".
the red sun symbolizes the building of a new life
From 1975-1982, the map of Mozambique was brown instead of green. Along with this change of colour, the position of the wreath was changed, the text was changed from black to gold, and a gold border was added around the red star.
In 1990, with the implementation of the new constitution, the name of the country was changed from República Popular de Moçambique to República de Moçambique, and the text on the emblem was changed accordingly.
Mozambique's parliamentary opposition would specifically like to see removed the image of the Kalashnikov assault rifle, which symbolizes the nation's struggle for independence, according to press reports.
Share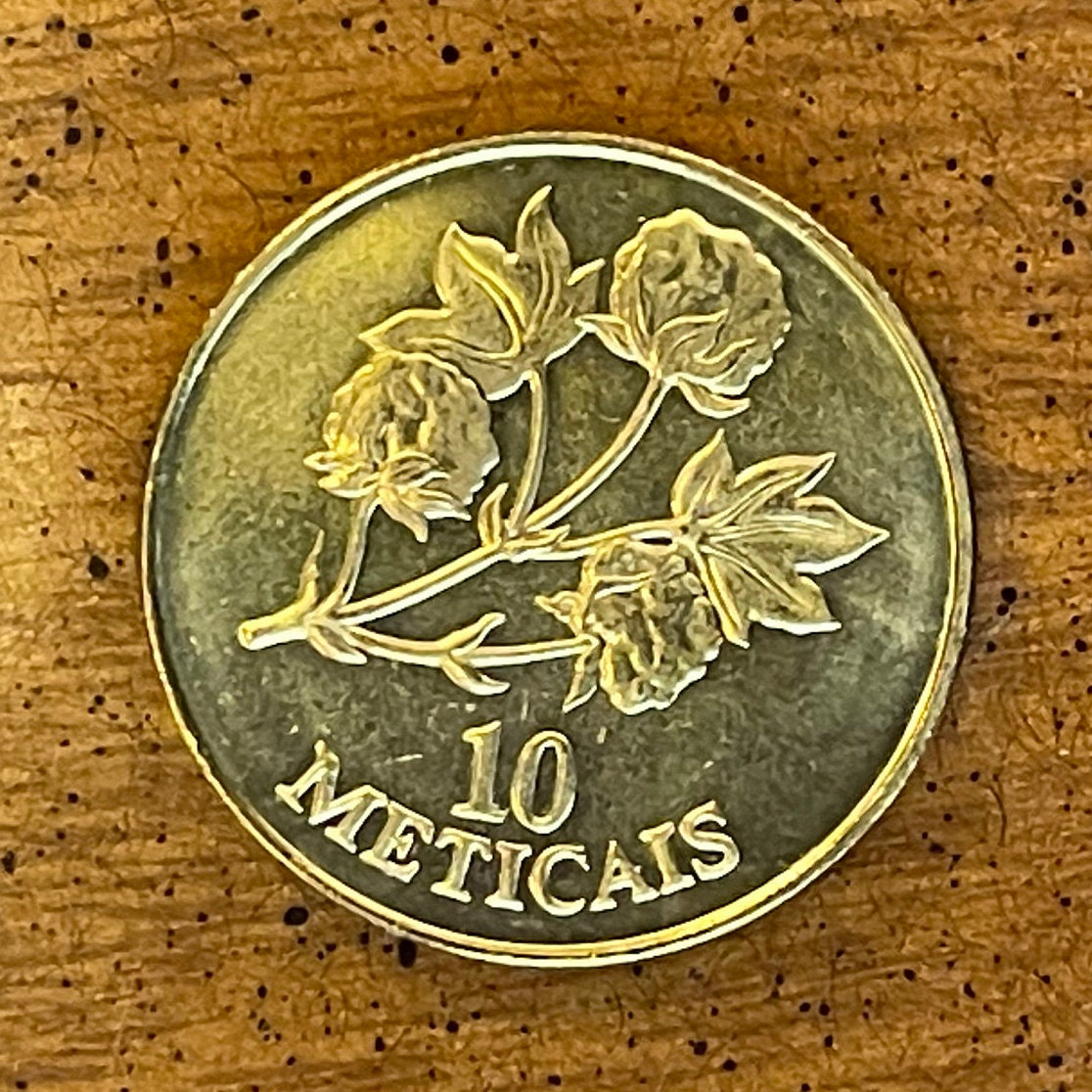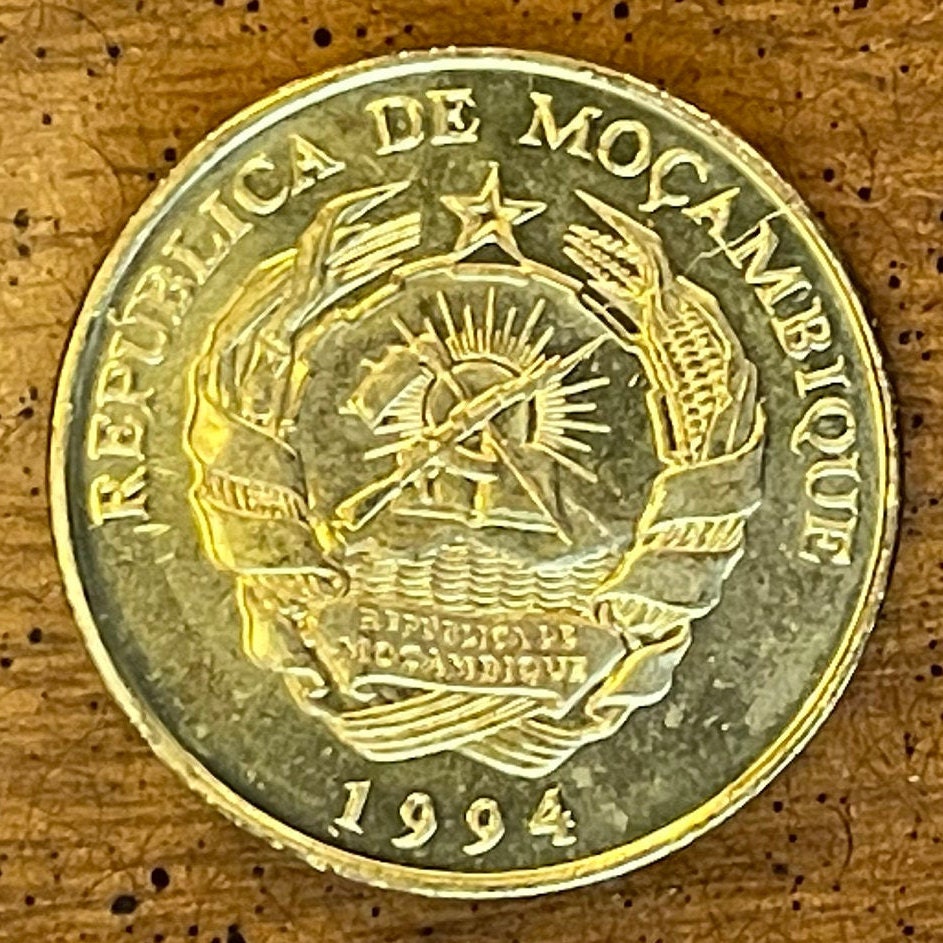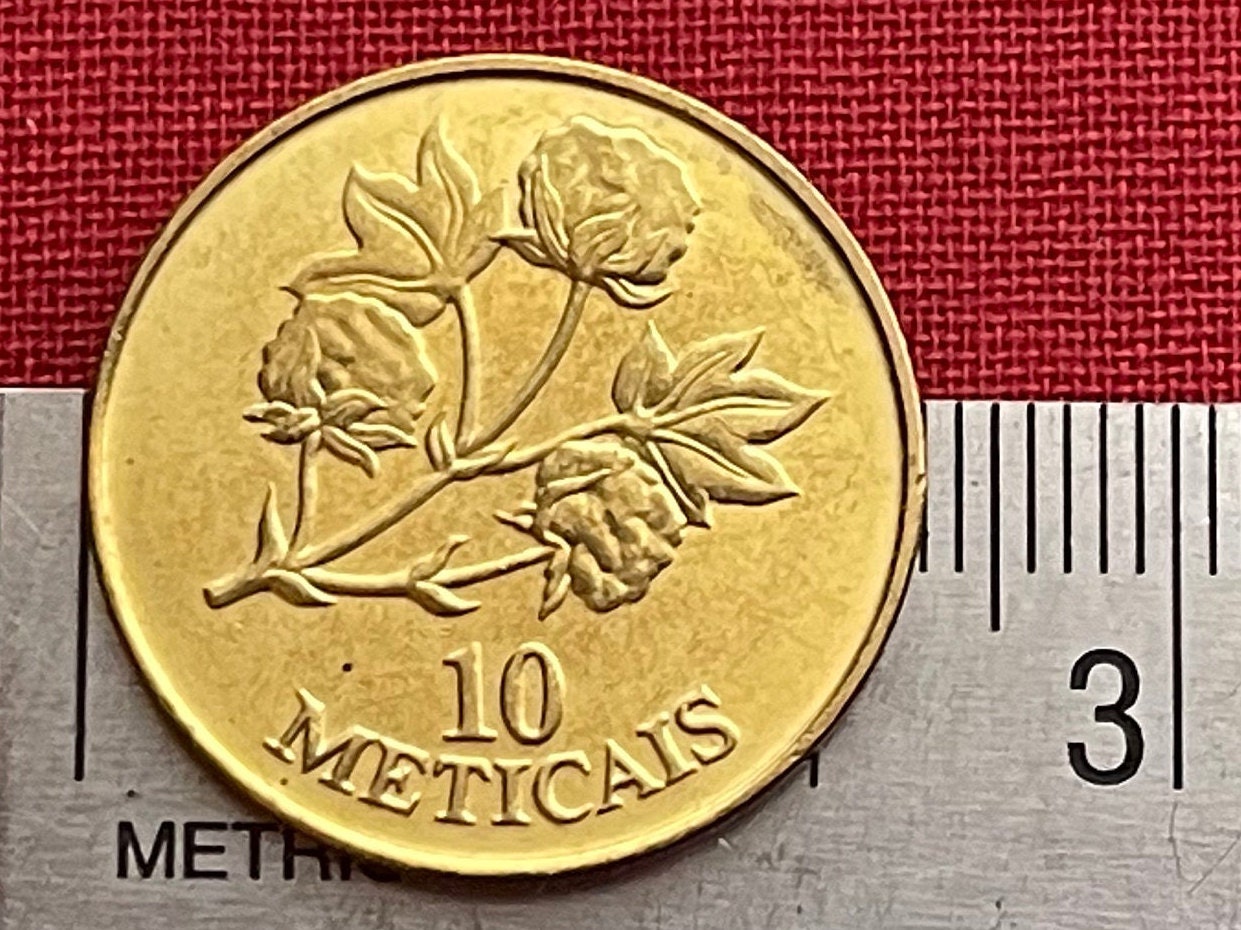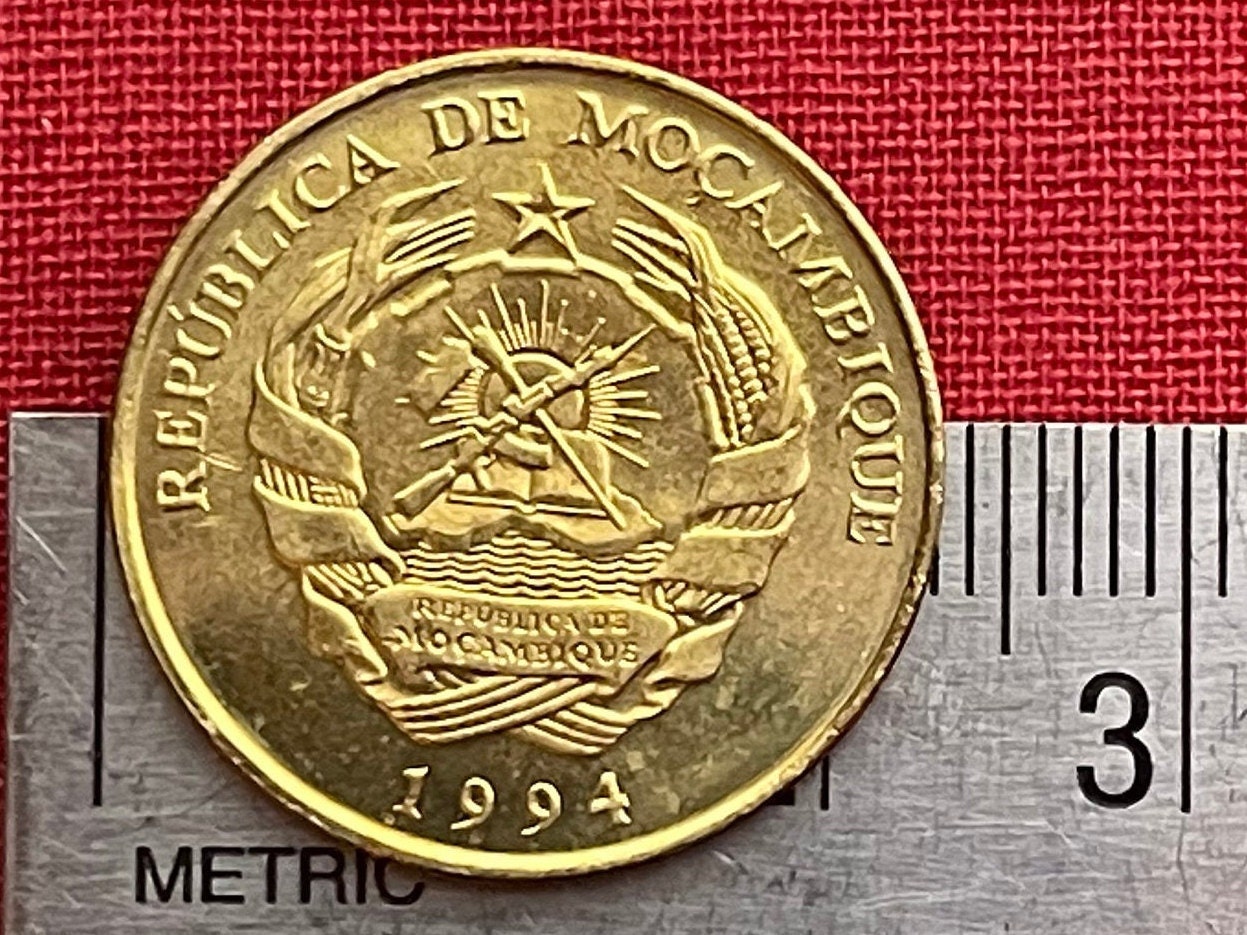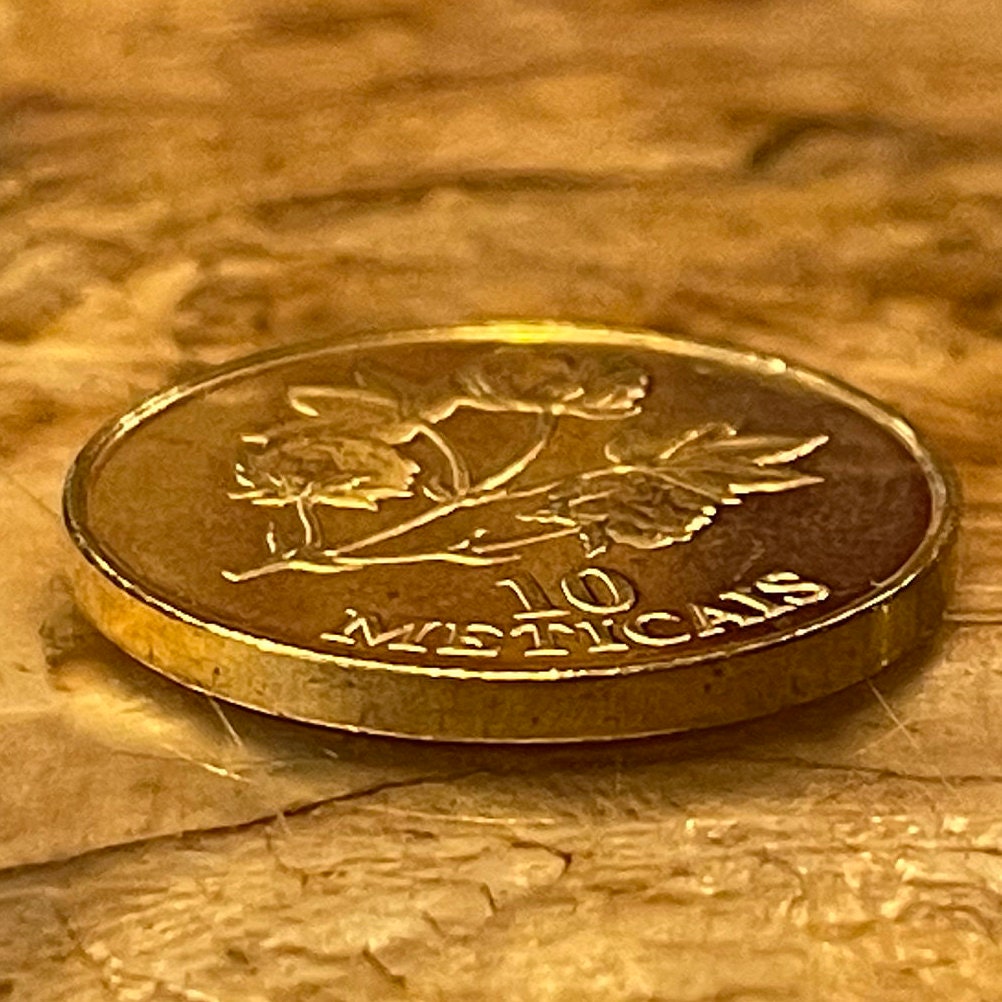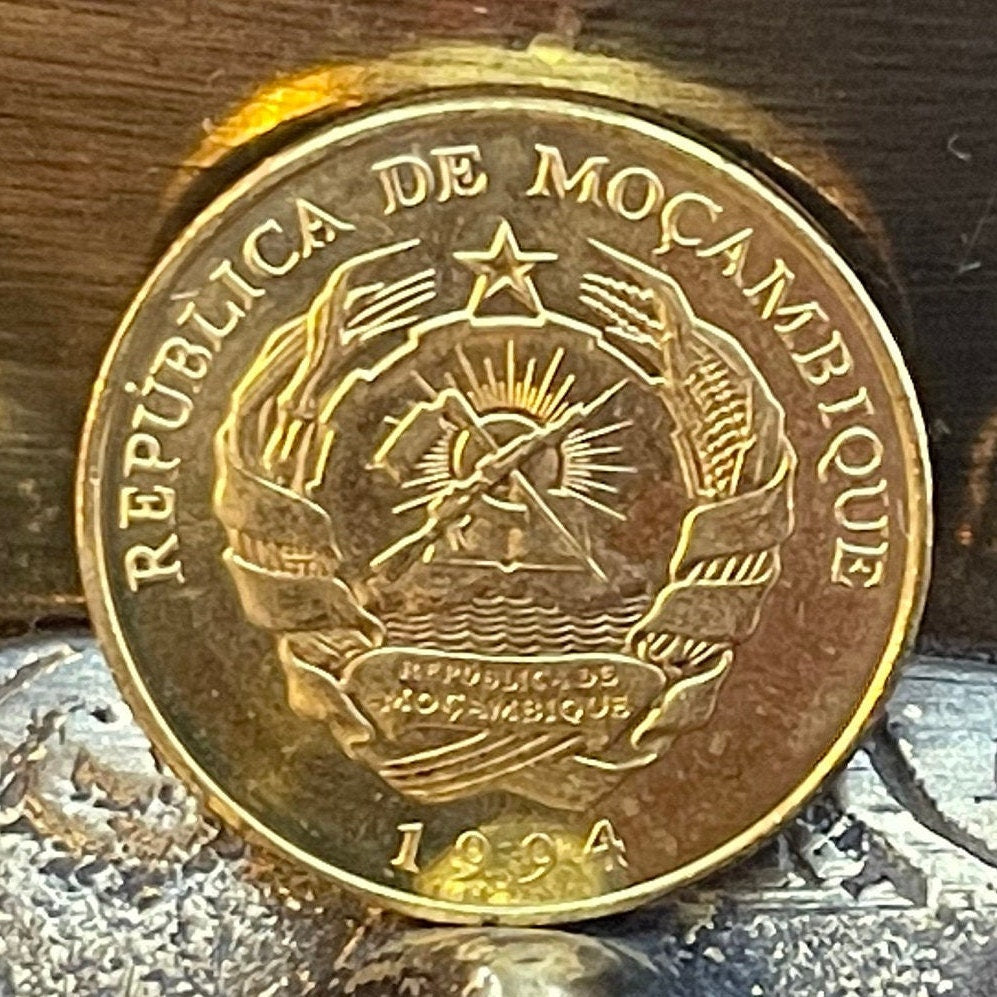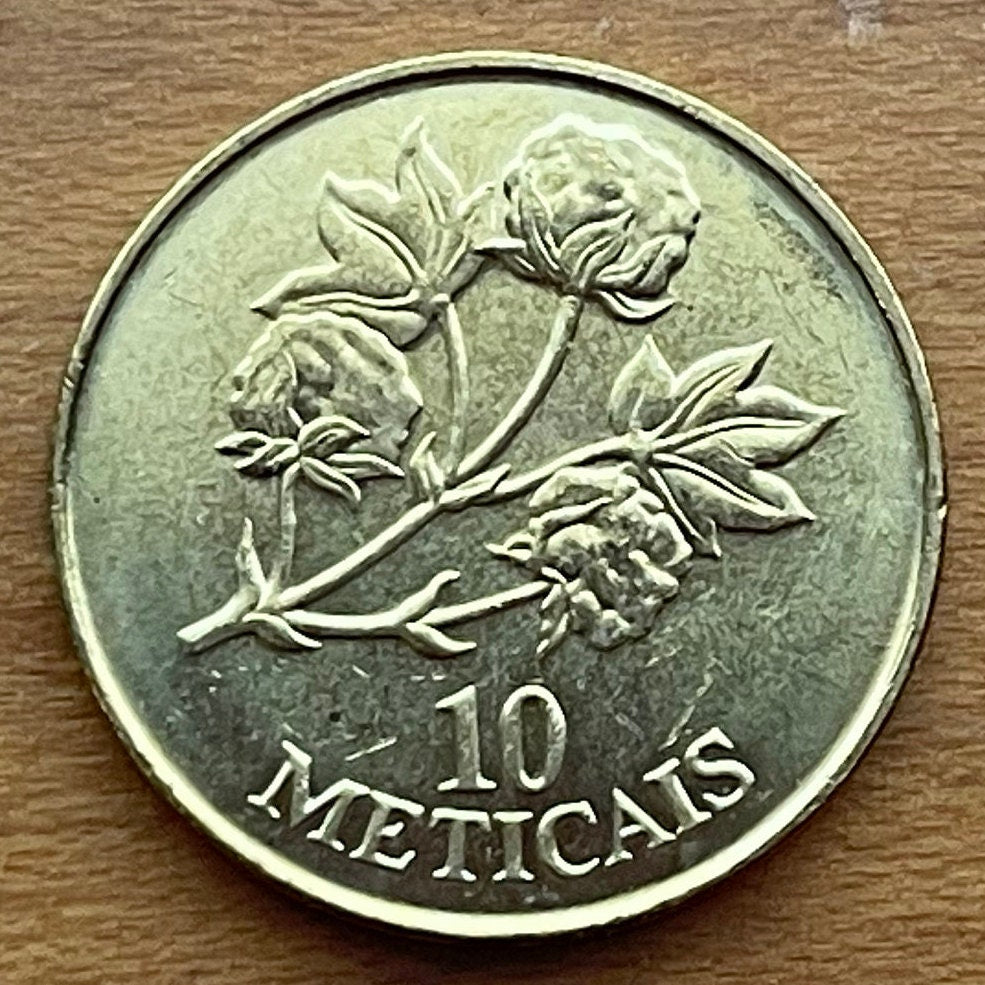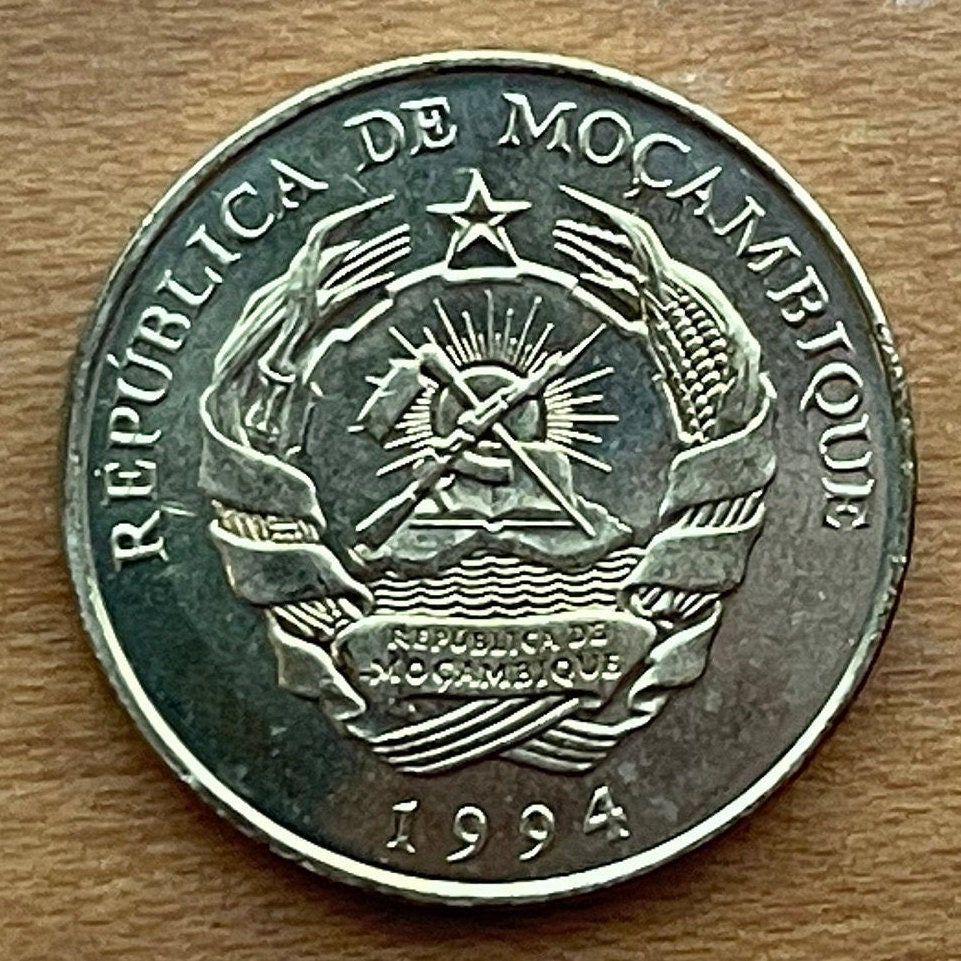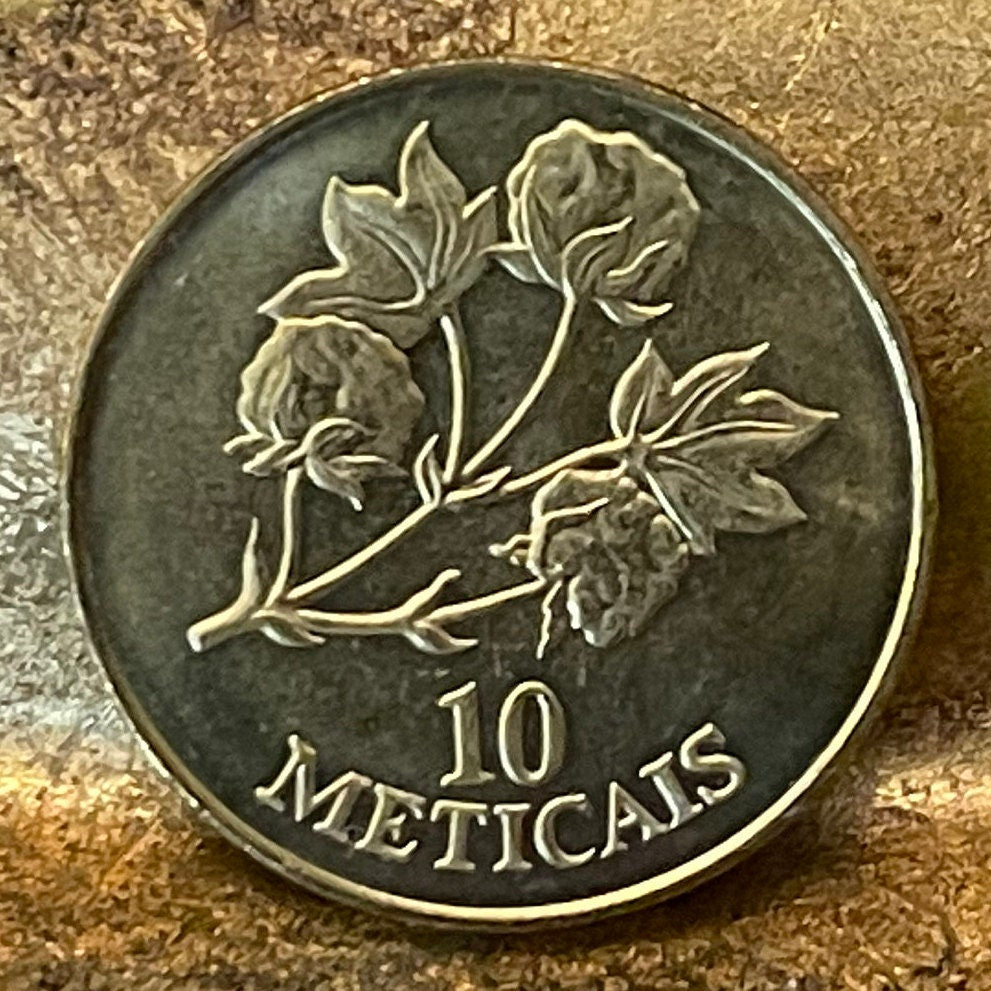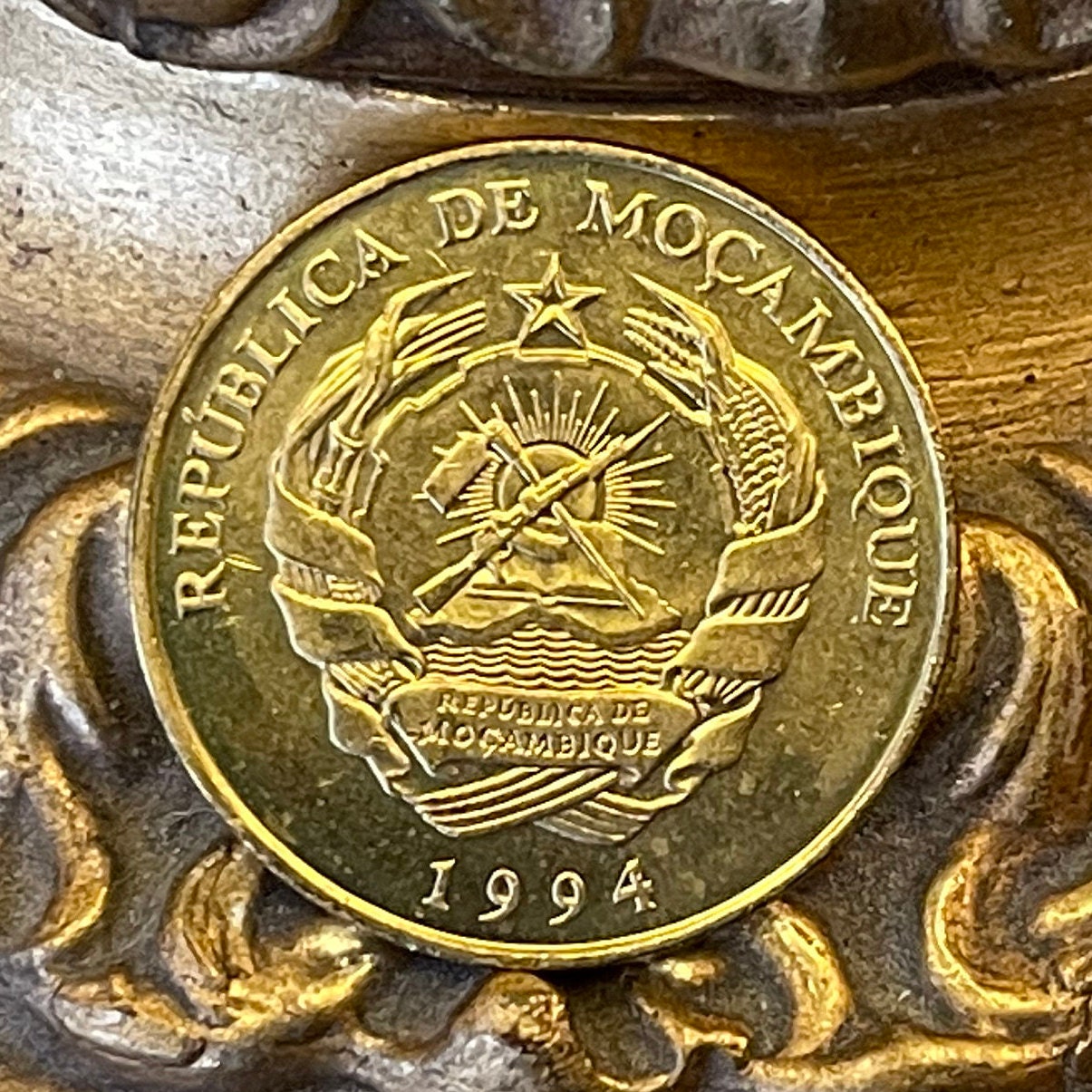 As advertised, shipped quickly, good addit...
As advertised, shipped quickly, good addition to collection
Excellent experience! Bought from this se...
Excellent experience! Bought from this seller before and will again.