Crowned White Eagle 1923 50 Groszy Poland Authentic Coin Money for Jewelry and Craft Making (Second Polish Republic)
Regular price
Sale price
$6.33 USD
Unit price
per
Crowned White Eagle 50 Groszy Poland Authentic Coin Money for Jewelry and Craft Making (1923) (Second Polish Republic)
Obverse: Crowned White Eagle with wings open, date above.
Lettering: ♦1923♦RZECZPOSPOLITA POLSKA
Reverse: Value in centre, surrounded by eight overlapping leaves
Lettering: 50 GROSZY
Features
Issuer Poland
Period First Republic (1918-1939)
Type Standard circulation coin
Year 1923
Value 50 Groszy (0.50)
Currency Second złoty (1924-1949)
Composition Nickel
Weight 5 g
Diameter 23.0 mm
Thickness 1.7 mm
Shape Round
Orientation Medal alignment ↑↑
Demonetized Yes
Number N# 2807
References Y# 13, Schön# 10
Wikipedia:
According to legend, the White Eagle emblem originated when Poland's legendary founder Lech saw a white eagle's nest. When he looked at the bird, a ray of sunshine from the red setting sun fell on its wings, so they appeared tipped with gold, the rest of the eagle was pure white. He was delighted and decided to settle there and placed the eagle on his emblem. He also named the place Gniezdno (currently Gniezno) from the Polish word gniazdo ("nest").
The symbol of an eagle appeared for the first time on the coins made during the reign of Bolesław I (992-1025), initially as the coat of arms of the Piast dynasty. Beginning in the 12th century, the eagle has appeared on the shields, ensigns, coins, and seals of the Piast dukes. It appeared on the Polish coat of arms during Przemysł II reign as a reminder of the Piast tradition before the fragmentation of Poland.
The arms of the Polish–Lithuanian Commonwealth was quartered, with Polish eagle and Lithuanian Pahonia on opposite sides. Kings used to place their own emblems in the center of the national coat of arms (i.e., House Vasa).
Despite the fact that new emblems were given to provinces established by the invaders after the partitions of Poland, the White Eagle remained there with or without crown and occasionally with face turned towards left and in some exceptions with Pahonia. But in most cases they were combined with the invader's emblem.
The Poles conscientiously collected coins from the pre-partitions period with the eagle on their obverse and reverse. The symbol of the eagle, often with Pahonia, appeared on numerous flags and emblems of the November Uprising.
The resurrection of the Polish Kingdom (Polish Regency) in the territories of the former Congress Poland (which had been partitioned and annexed by the Russian Empire as the Vistula Land in 1867) was approved by Austria-Hungary and Wilhelm II's Germany in 1916. A year later, the first Polish banknotes (Polish Marka) with Crowned Eagle on an indivisible shield were introduced. After regaining total independence and the creation of the Second Polish Republic (1918–1939) the White Eagle was implemented by the act of 1919. Official image of the coat of arms (which resembled the emblem of Stanislaus Augustus) was used until 1927.
Share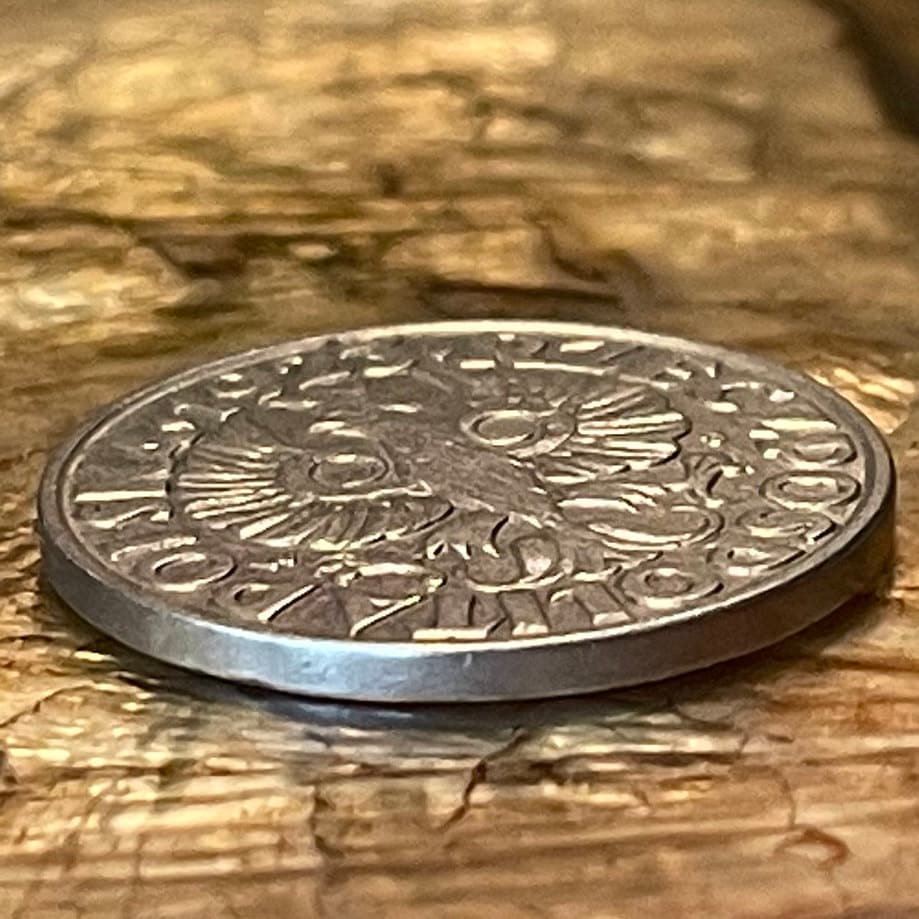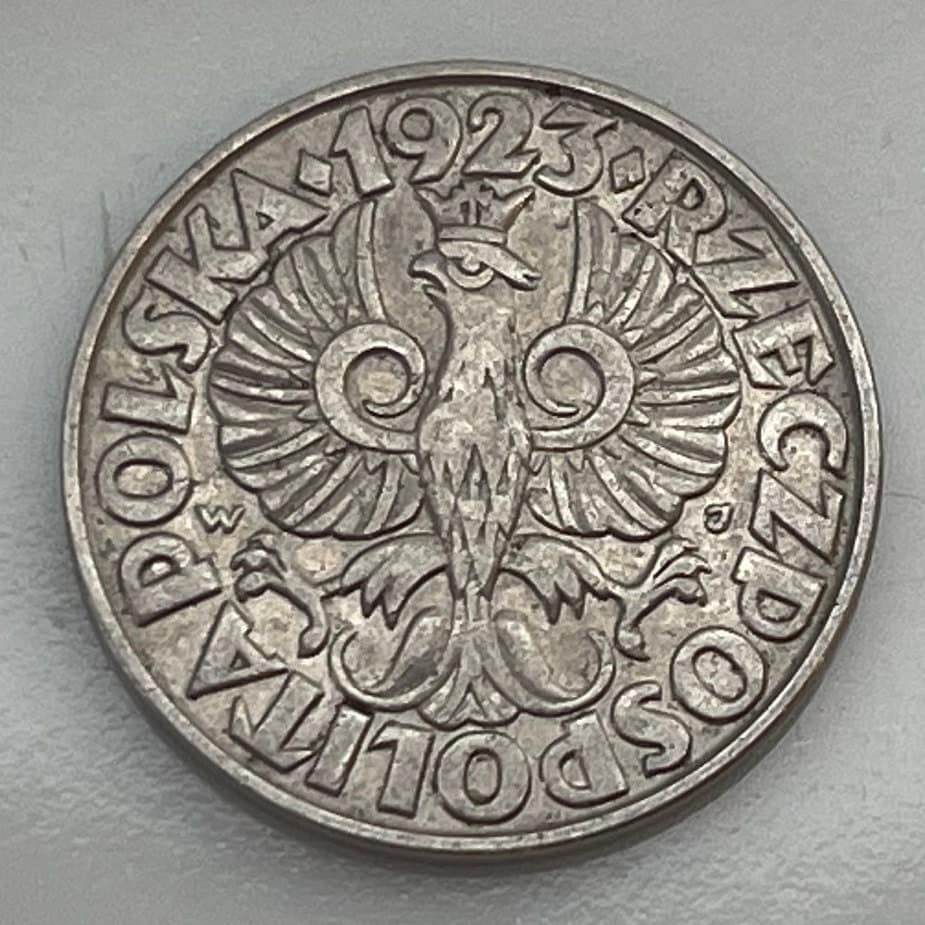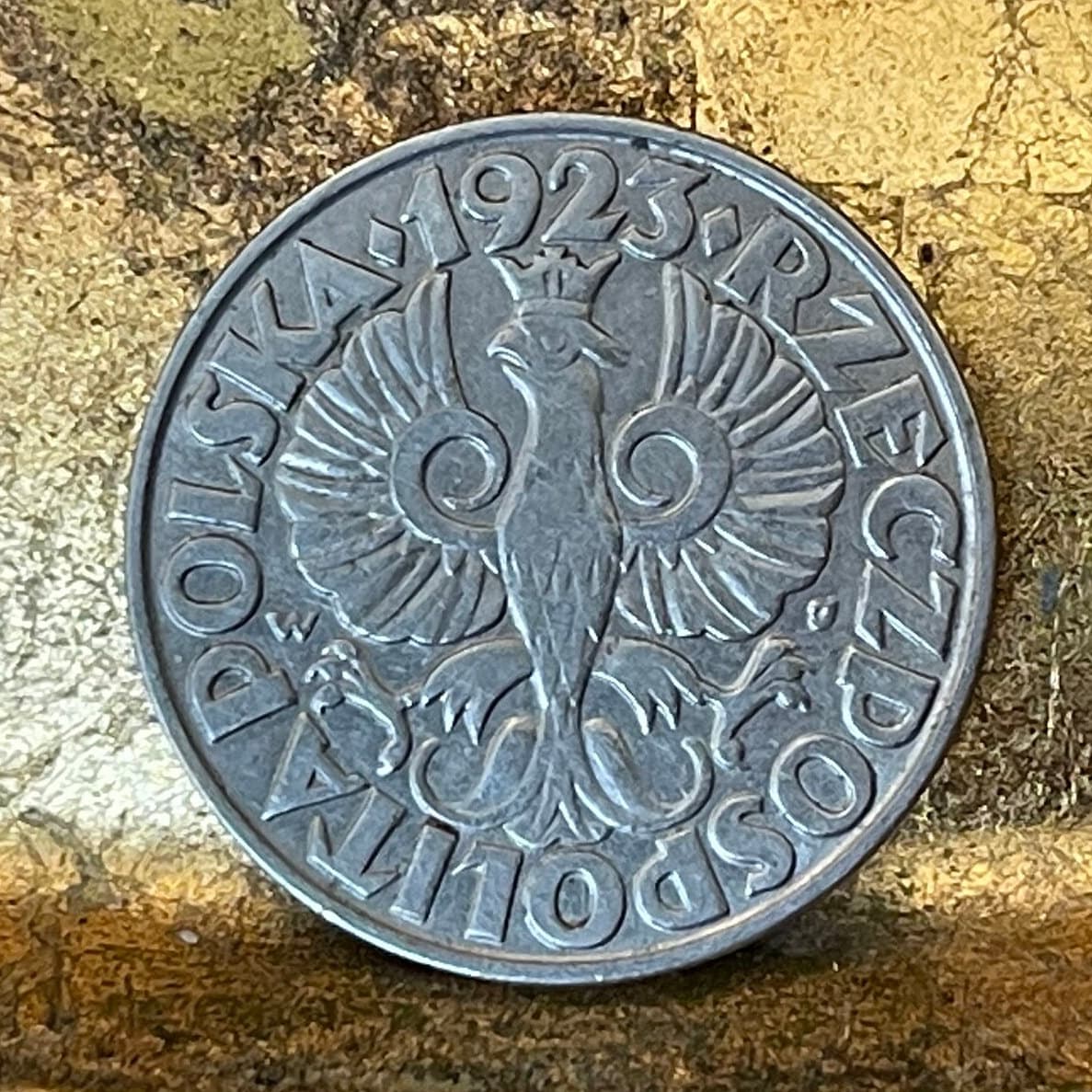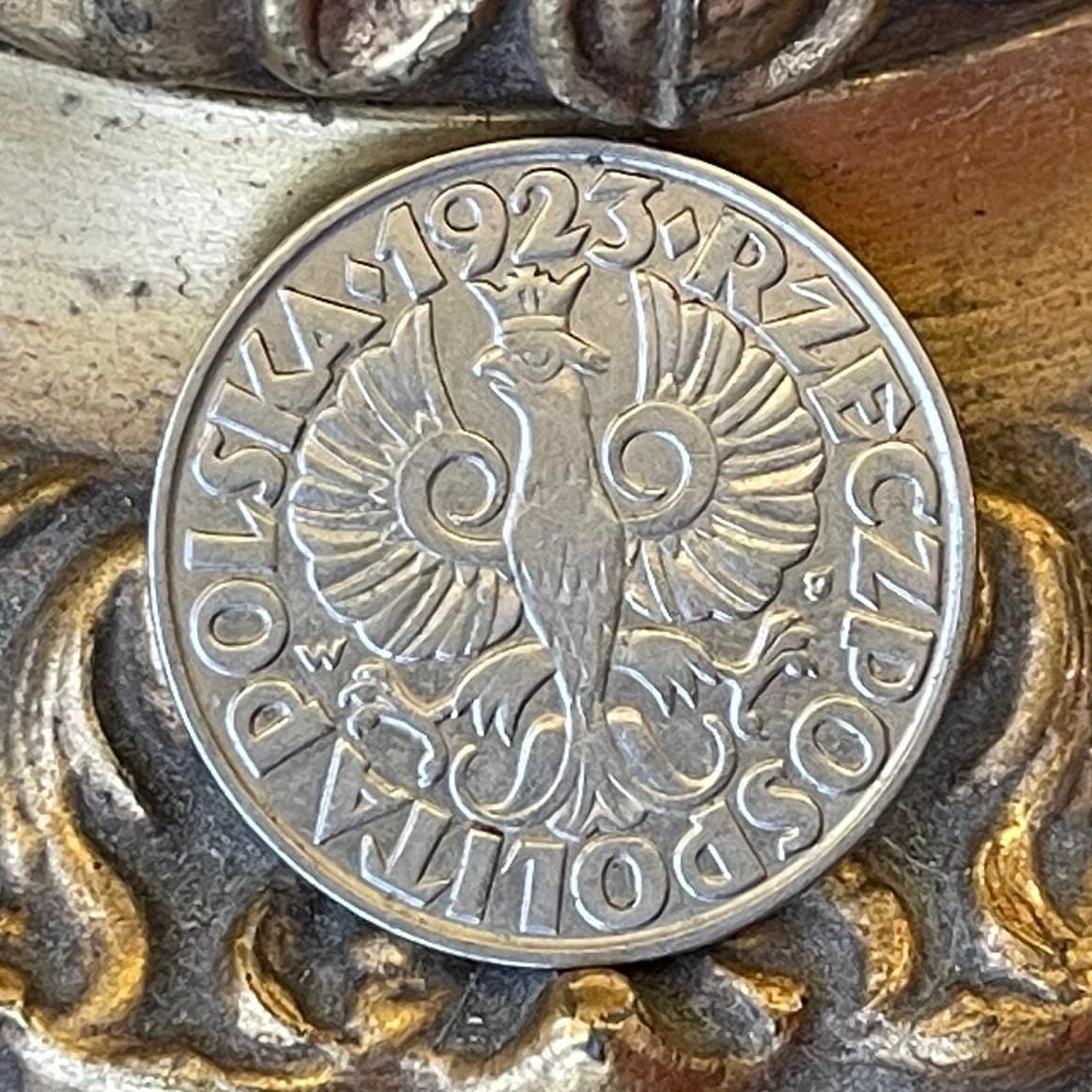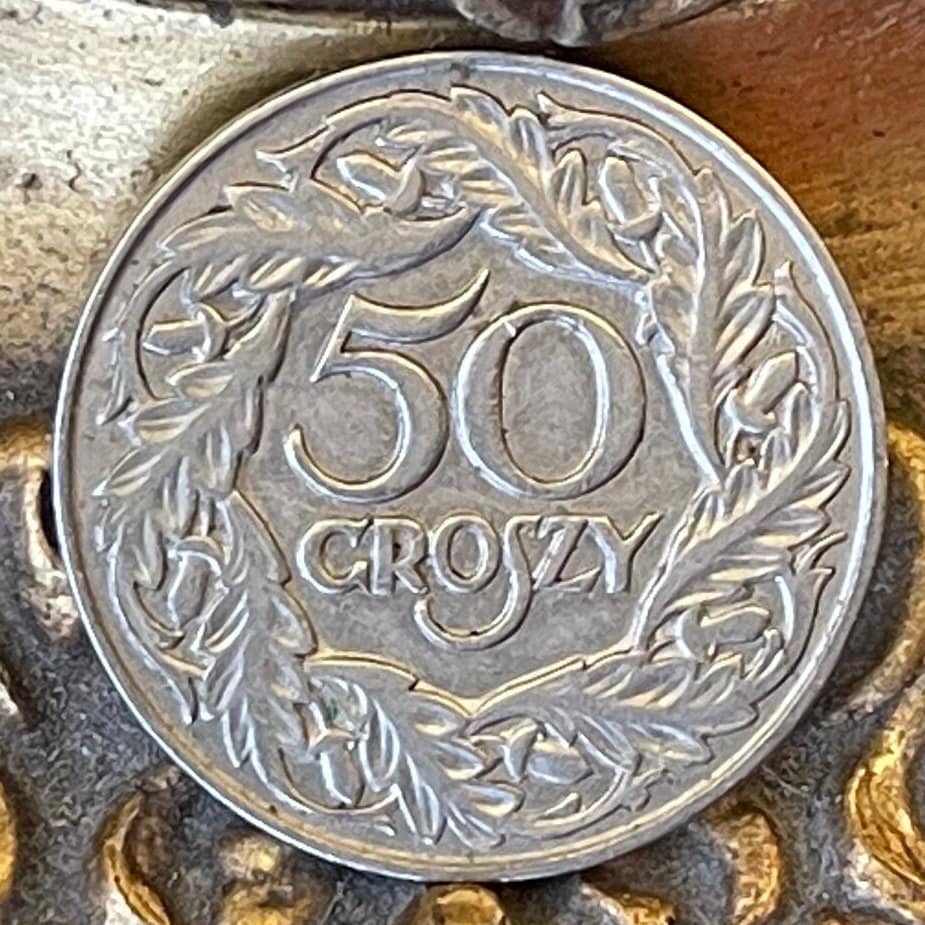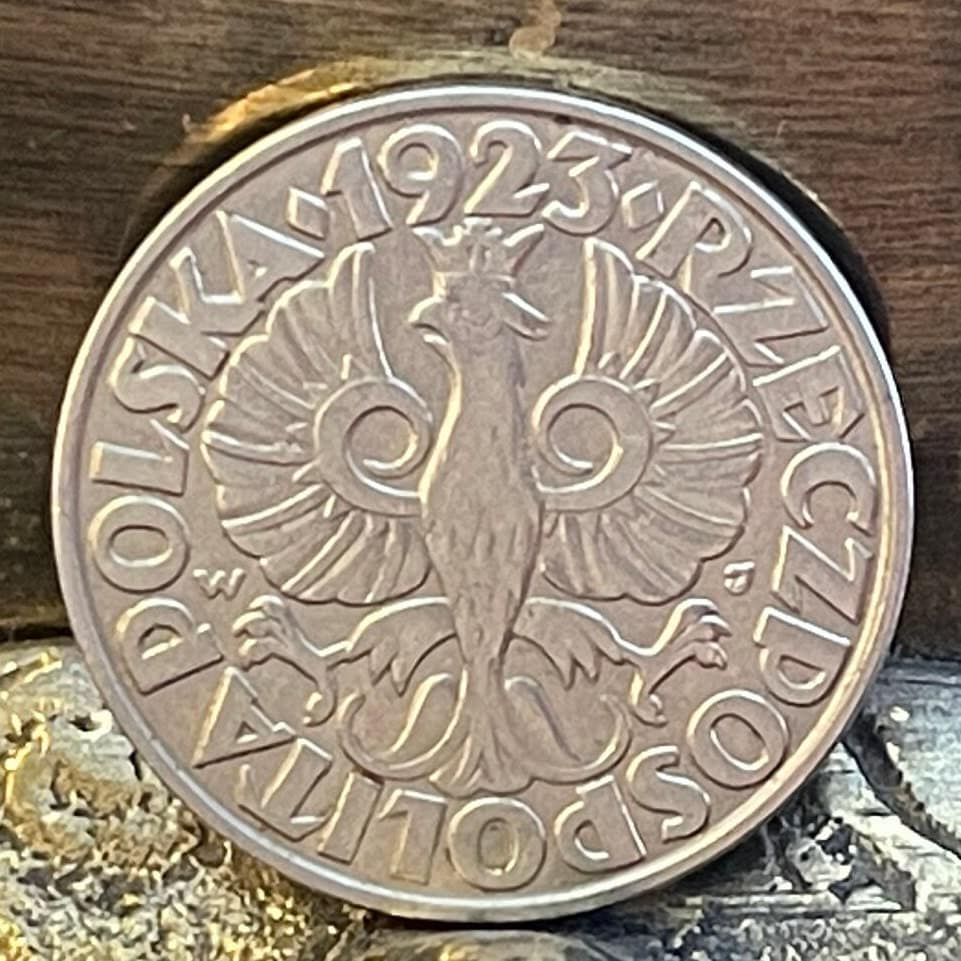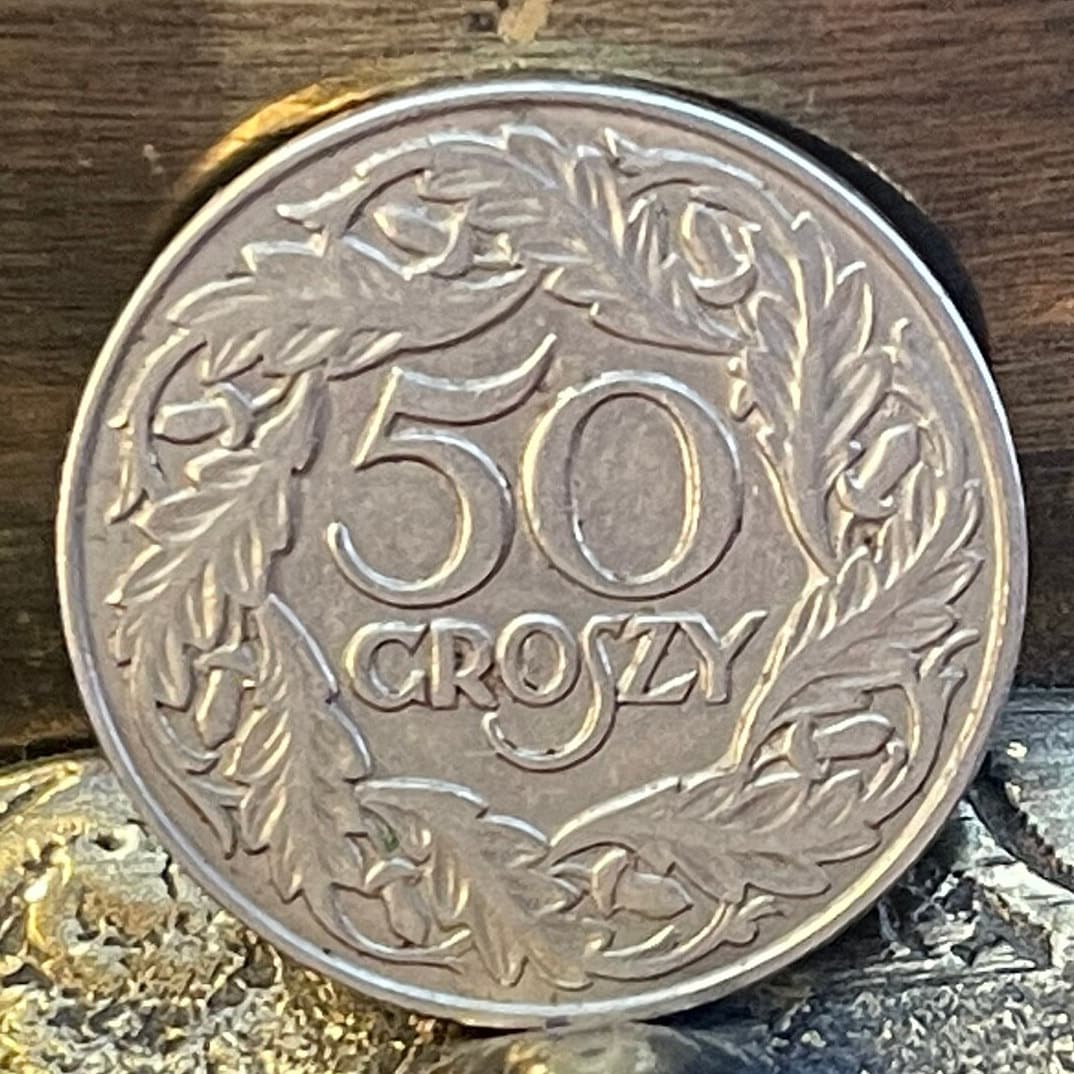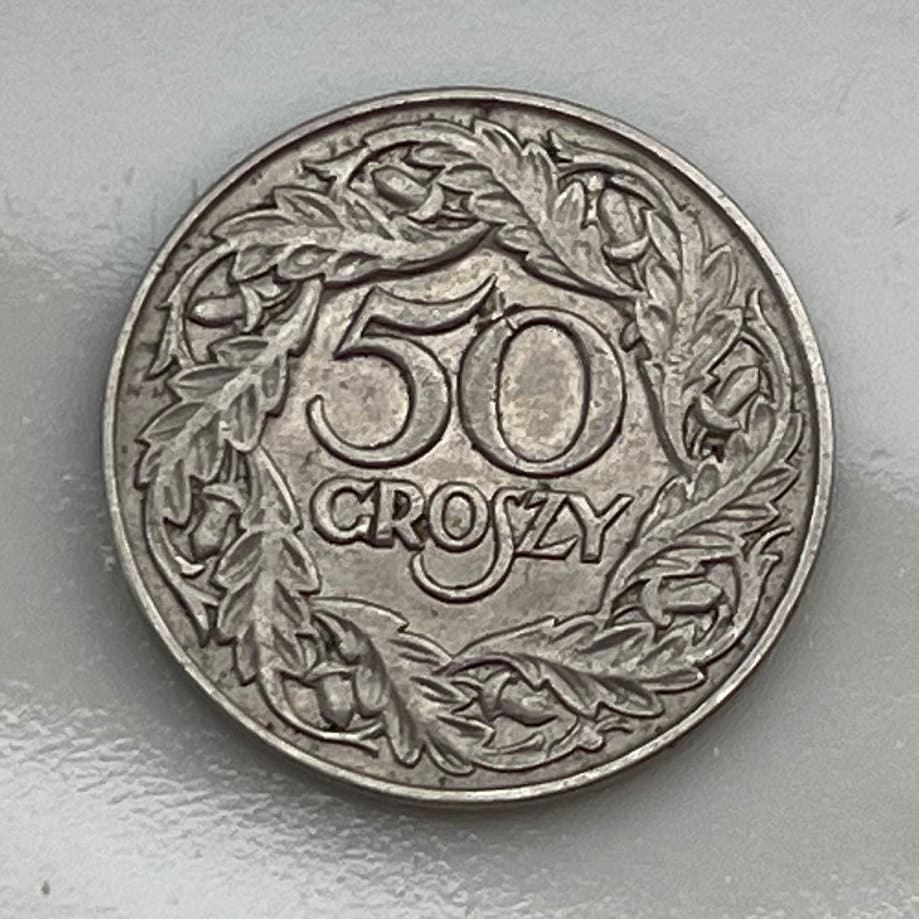 I am very happy with my purchase! It was exactly what I wanted. The shipping was very fast. Thank you very much!
5 stars review from Paige
5 stars review from Paige
Condition as described. Exactly what I wan...
Condition as described. Exactly what I wanted! Thank you!! 😍😍🙏👌🙌