Drommedaris & Queen Elizabeth 1 Penny South Africa Authentic Coin Money for Jewelry (Jan van Riebeeck) (First Afrikaners) (Imperialism)
Regular price
Sale price
$5.59 USD
Unit price
per
Drommedaris & Queen Elizabeth 1 Penny South Africa Authentic Coin Money for Jewelry and Craft Making (Jan van Riebeeck) (First Afrikaners) (Colonialism) (Imperialism) (Mercantilism)
Obverse: Laureate bust of Queen Elizabeth II right
Lettering: ELIZABETH II REGINA
Reverse: A ship, 'Drommedaris', sailing to right, legend in English and Afrikaans either side, with date above and denomination below. The Drommedaris is one of the three vessels which brought Jan van Riebeeck and his small group of settlers to South Africa from Holland in 1652 in order to establish a refreshment station on behalf of the Dutch East India Company.
Lettering: SUID-AFRIKA · SOUTH AFRICA
Features
Issuer South Africa
Queen Elizabeth II (1952-1961)
Type Standard circulation coin
Years 1953-1960
Value 1 Penny = 1/12 Shilling = 1/240 Pound (1/240)
Currency Pound (1825-1961)
Composition Copper
Weight 9.45 g
Diameter 31.0 mm
Thickness 2.04 mm
Shape Round
Orientation Medal alignment ↑↑
Demonetized 03-31-1961
Number N# 3203
References KM# 46, Hern# S113-120
Wikipedia:
Johan Anthoniszoon "Jan" van Riebeeck (21 April 1619 – 18 January 1677) was a Dutch navigator and colonial administrator who located Cape Town and the Dutch Cape Colony of the Dutch East India Company.
Van Riebeeck was born in Culemborg, as the son of a surgeon. He grew up in Schiedam, where he married 19-year-old Maria de la Queillerie on 28 March 1649. She died in Malacca, now part of Malaysia, on 2 November 1664, at the age of 35. The couple had eight or nine children, most of whom did not survive infancy. Their son Abraham van Riebeeck, born at the Cape, later became Governor-General of the Dutch East Indies.
Joining the Vereenigde Oost-Indische Compagnie (VOC) (Dutch East India Company) in 1639, he served in a number of posts, including that of an assistant surgeon in the Batavia in the East Indies.
He was head of the VOC trading post in Tonkin, Indochina. After being dismissed from that position in 1645, he began to advocate a refreshment station in the Cape of Good Hope after staying 18 days there during his return voyage. Two years later, support increased after a marooned VOC ship was able to survive in a temporary fortress. The Heeren XVII requested a report from Leendert Jansz and Mathys Proot, which recommended a Dutch presence.
In 1643, Riebeeck travelled with Jan van Elseracq to the VOC outpost at Dejima in Japan. Seven years later in 1650, he proposed selling hides of South African wild animals to Japan.
He volunteered to undertake the command of the initial Dutch settlement in the future South Africa and departed from Texel on 24 December 1651. He landed three ships (The Drommedaris and Goede Hoope) at the future Cape Town site on 6 April 1652 and the Reijger on 7 April 1652. He was accompanied by 82 men and 8 women[8] and then commenced to fortify it as a way station for the VOC trade route between the Netherlands and the East Indies. The primary purpose of this way station was to provide fresh provisions for the VOC fleets sailing between the Dutch Republic and Batavia, as deaths en route were very high. The Walvisch and the Oliphant arrived on 7 May 1652, having had 130 burials at sea.
Van Riebeeck was Commander of the Cape from 1652 to 1662; he was charged with building a fort, with improving the natural anchorage at Table Bay, planting cereals, fruit, and vegetables, and obtaining livestock from the indigenous Khoi people.
Jan van Riebeeck is of cultural and historical significance to South Africa. Many of the Afrikaner population view him as the founding father of their nation. This regard was also prevalent in that his image appeared ubiquitously on stamps.
6 April used to be known as Van Riebeeck's Day, and later as Founders' Day, but the holiday was abolished by the African National Congress government after the elections of 1994.
Share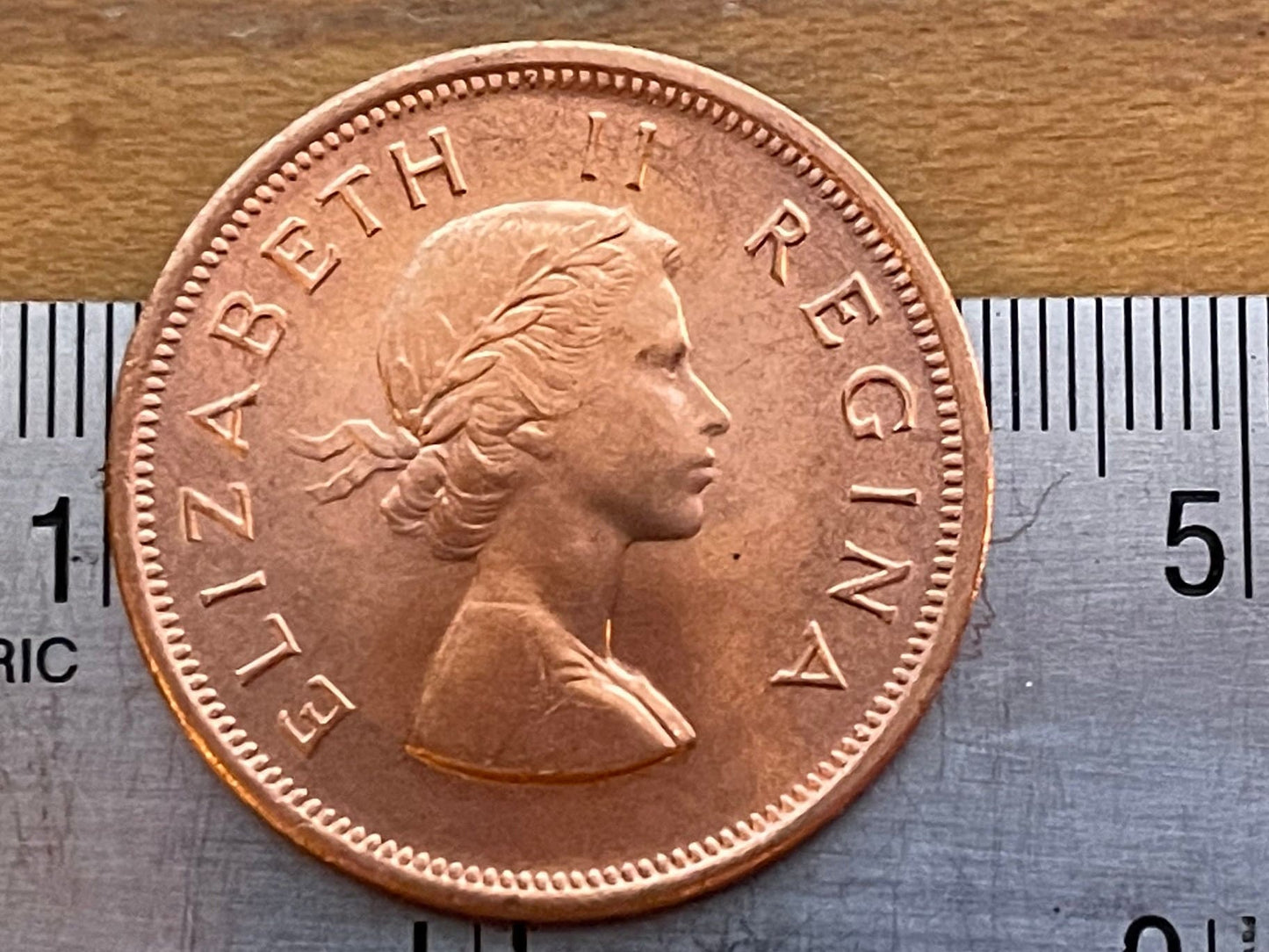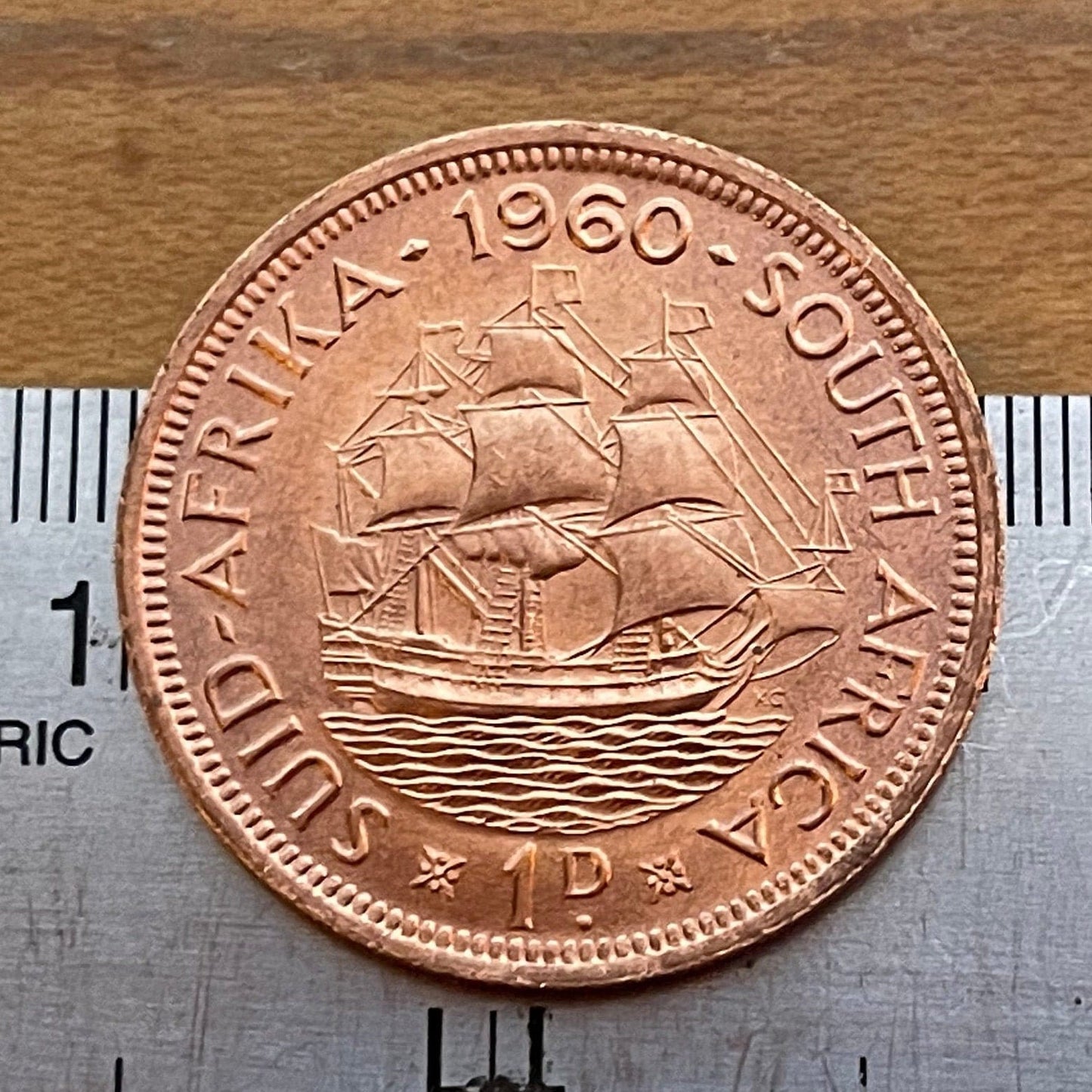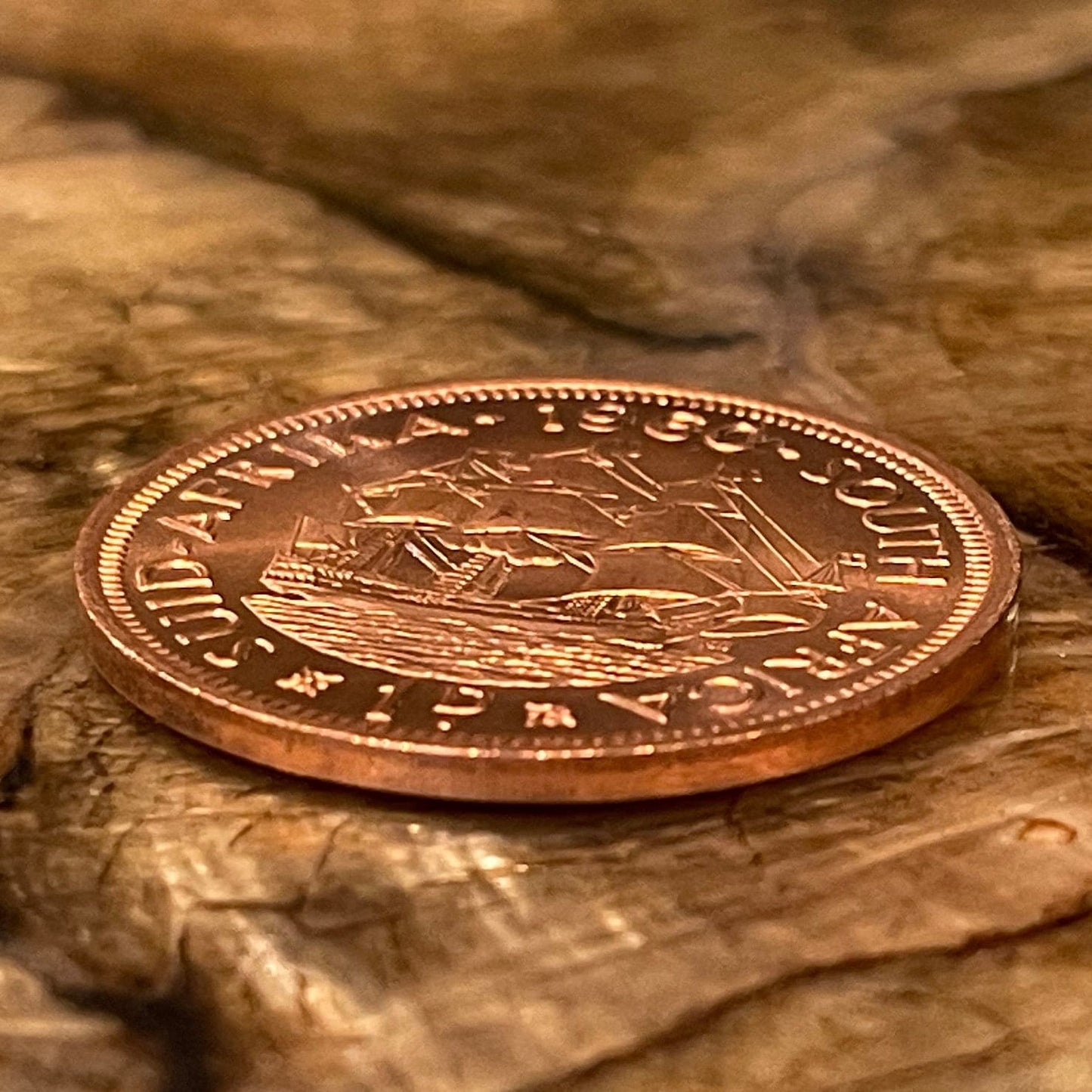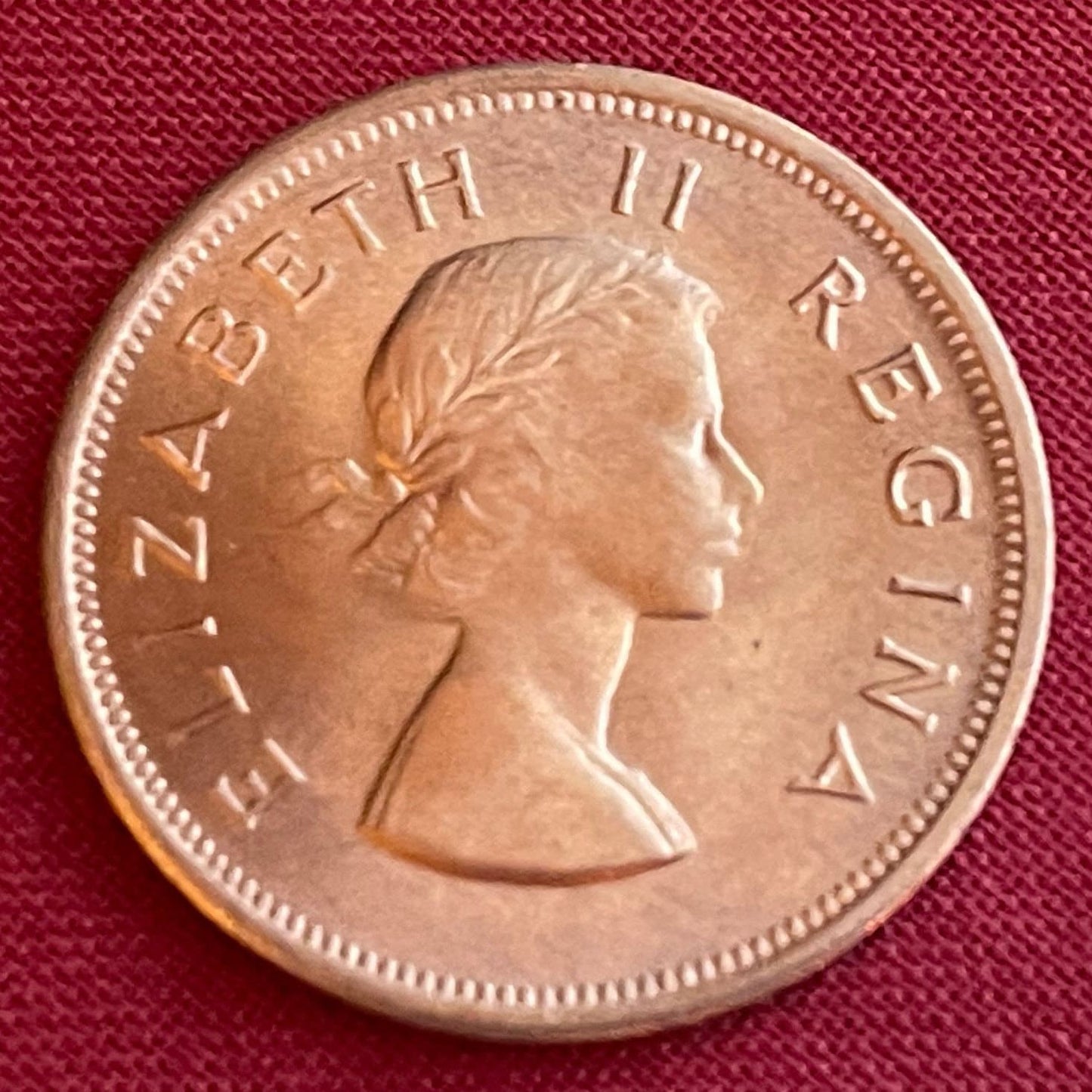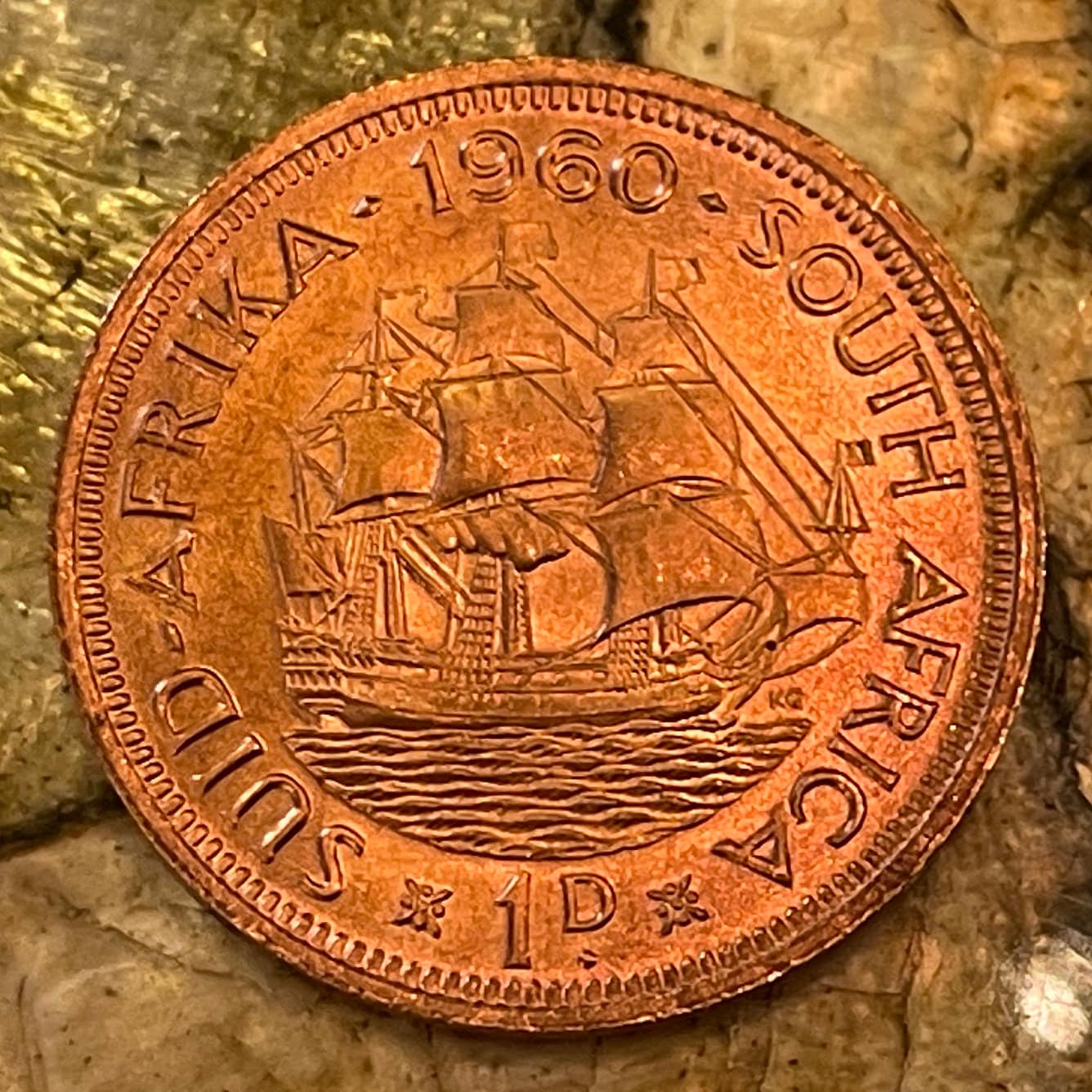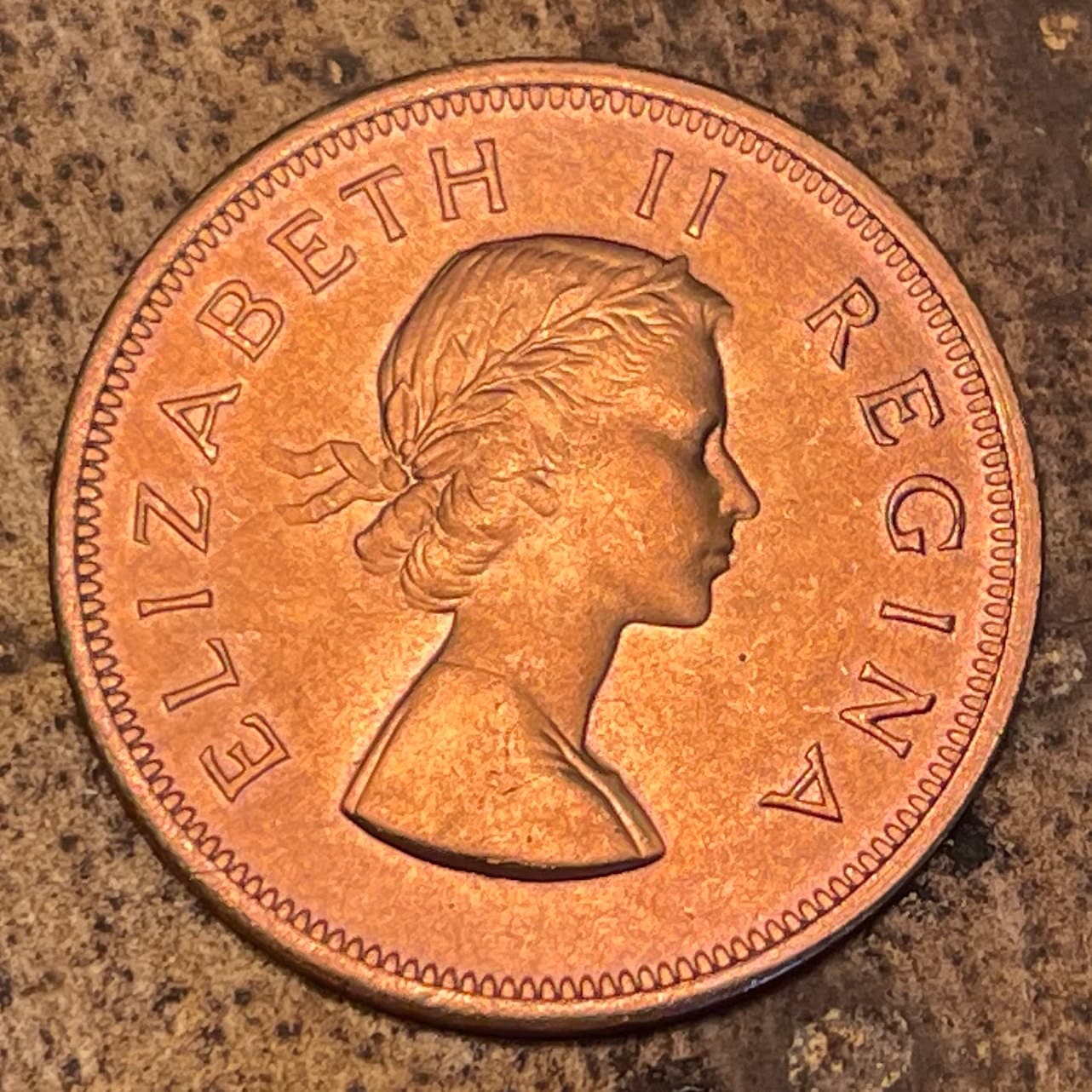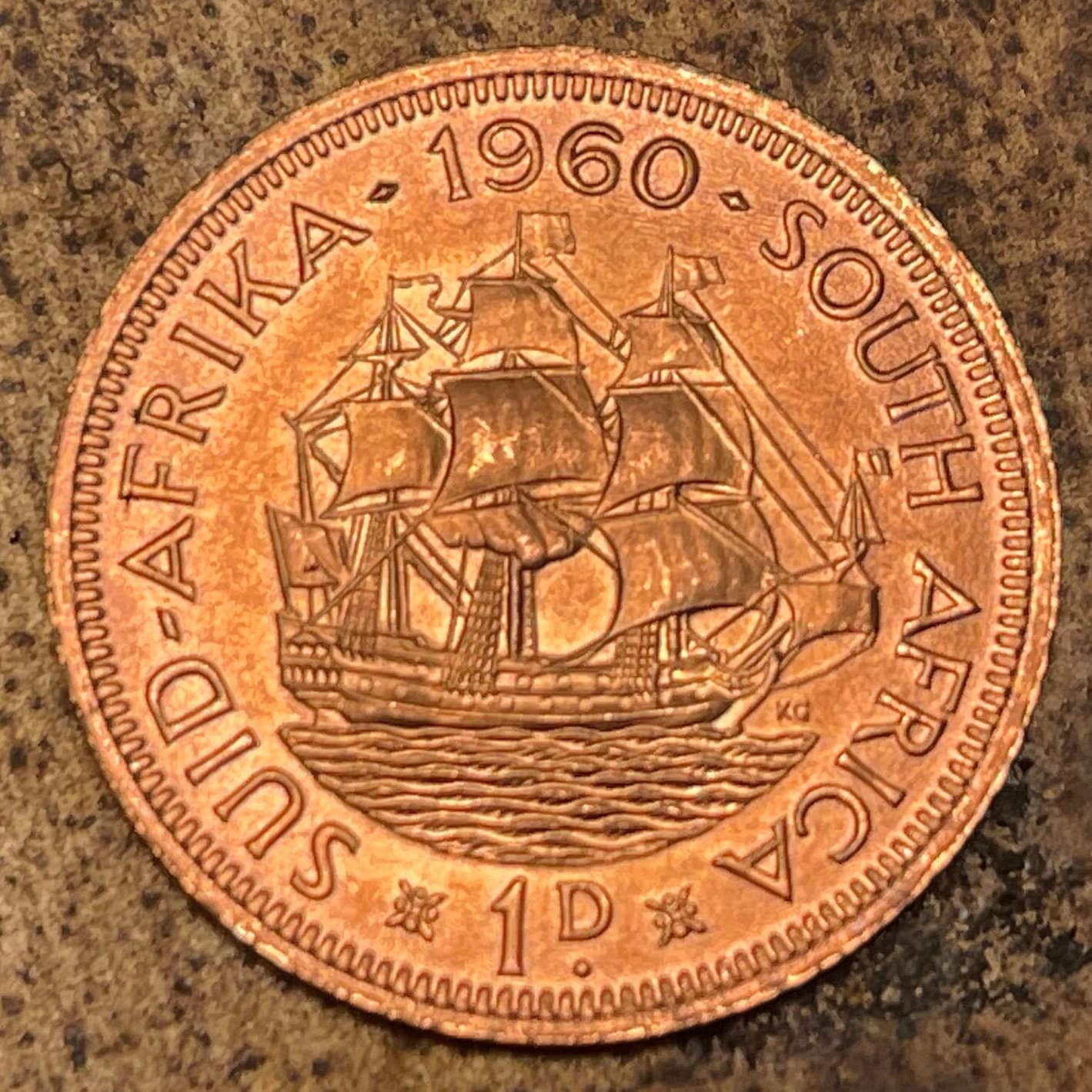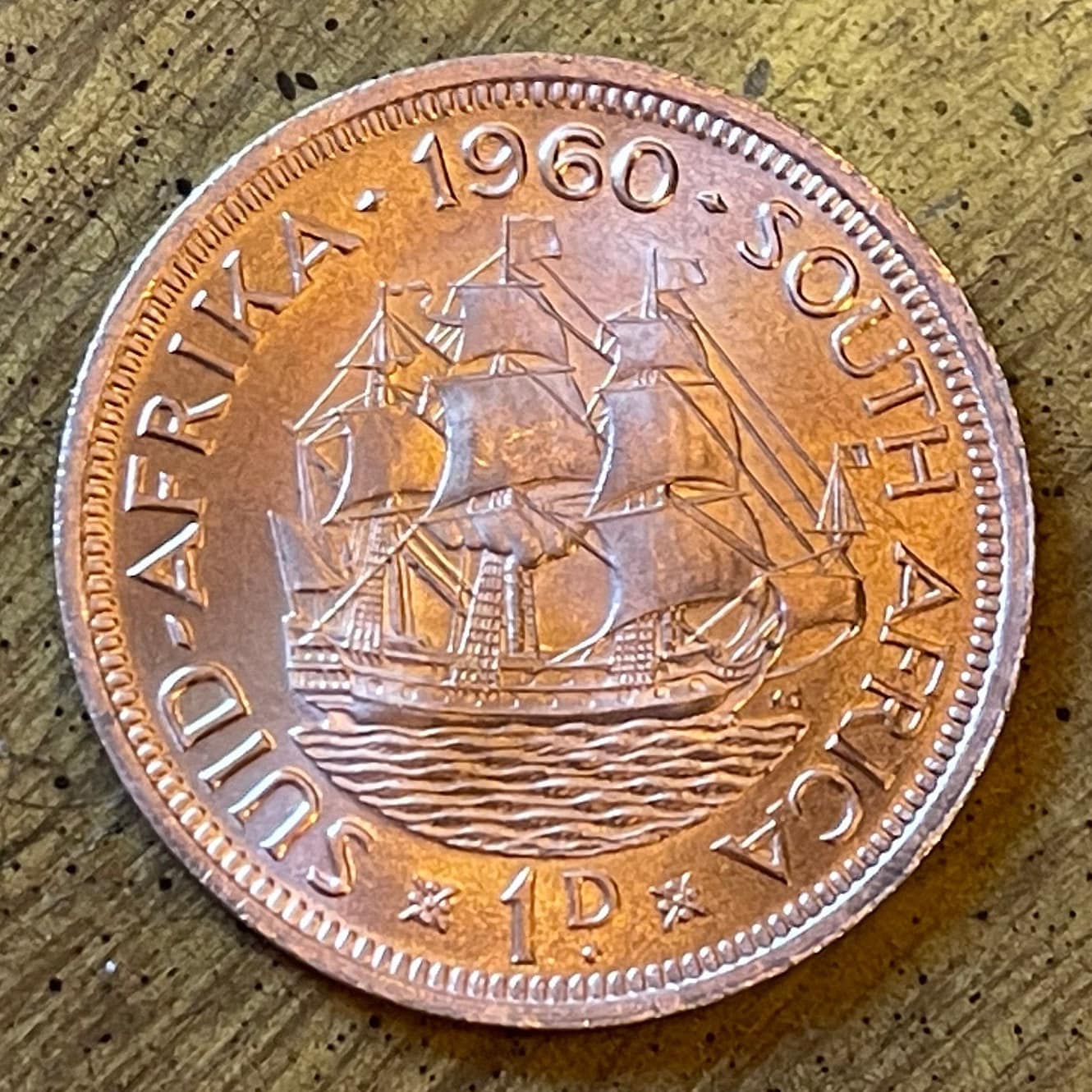 Very nice coin that will be a great gift f...
Very nice coin that will be a great gift for an avid coin collector of mine! Shipping was fast and the packaging was outstanding. 😀
Lovely addition to the QEII coin/bill coll...
Lovely addition to the QEII coin/bill collection Im currently amassing. Thank youuuuuuuuu!! :-)
Very nice, working well in my project. De...
Very nice, working well in my project. Described accurately. Pleased with my purchase.