Eagle 5 Groschen Austria Authentic Coin Money for Jewelry and Craft Making
Regular price
Sale price
$2.64 USD
Unit price
per
Eagle 5 Groschen Austria Authentic Coin Money for Jewelry and Craft Making
Obverse: The Austrian coat of arms (an eagle carrying the Austrian shield on its breast with the hammer and sickle) with the country name surrounding around the rim
Lettering:
· REPUBLIK ·
ÖSTERREICH
Translation:
Republic
Austria
Reverse: The value in large numerals and the date below
Lettering:
GROSCHEN
5
1968
Features
Issuer Austria
Period Second Republic (1945-date)
Type Standard circulation coin
Years 1948-1994
Value 5 Groschen (0.05 ATS)
Currency Second Schilling (1945-2001)
Composition Zinc
Weight 2.5 g
Diameter 19 mm
Thickness 1.54 mm
Shape Round
Orientation Medal alignment ↑↑
Demonetized 02-28-2002
Number N# 744
References KM# 2875, Schön# 65
Wikipedia:
The symbols and emblems used in the Austrian arms are as follows:
The Eagle: Austria's sovereignty (introduced 1919)
The escutcheon: Emblem of Austria [de] (late Middle Ages, reintroduced 1915; see also: Flag of Austria)
The mural crown: Middle class (bourgeoisie, introduced 1919)
The sickle: Farmer's class (peasants, introduced 1919)
The Hammer: Working class (introduced 1919)
The broken chains: Liberation from German occupation (added 1945)
Discussions about the arms have been triggered in the past by differing political interpretations, especially by the use of the hammer and the sickle and the broken chains, since the crossed hammer and sickle are a widespread symbol of communism, as is the breaking of chains. Surveys have however confirmed, that understanding of the actual symbolism of the arms is widespread.
On the one hand the arms serve as a new republican symbol, on the other as a modified version of the historical Habsburg arms. The current version of the arms is often regarded as being reminiscent of the double-headed eagle of the Habsburg monarchy. According to this interpretation, the single headed eagle alludes, in the sense of the removal of the left hand, "Hungarian" head, to the removal of the eastern part of the Habsburg Empire. However, Addendum 202 to the 1919 Law on the State Arms and the State Seal of the Republic of German Austria states expressly that the "new" single headed Austrian eagle is based not on the double headed eagle (symbol of the Habsburgs since 1804, and previously of the Holy Roman Empire), but rather on the "symbol of the legions of the Roman Republic", the Aquila. The Austrian federal states have however retained pre-republican heraldic traditions (mostly heraldic images from the Middle Ages, but also diverse accoutrements such as archducal and ducal hats, and knights' helmets).
Share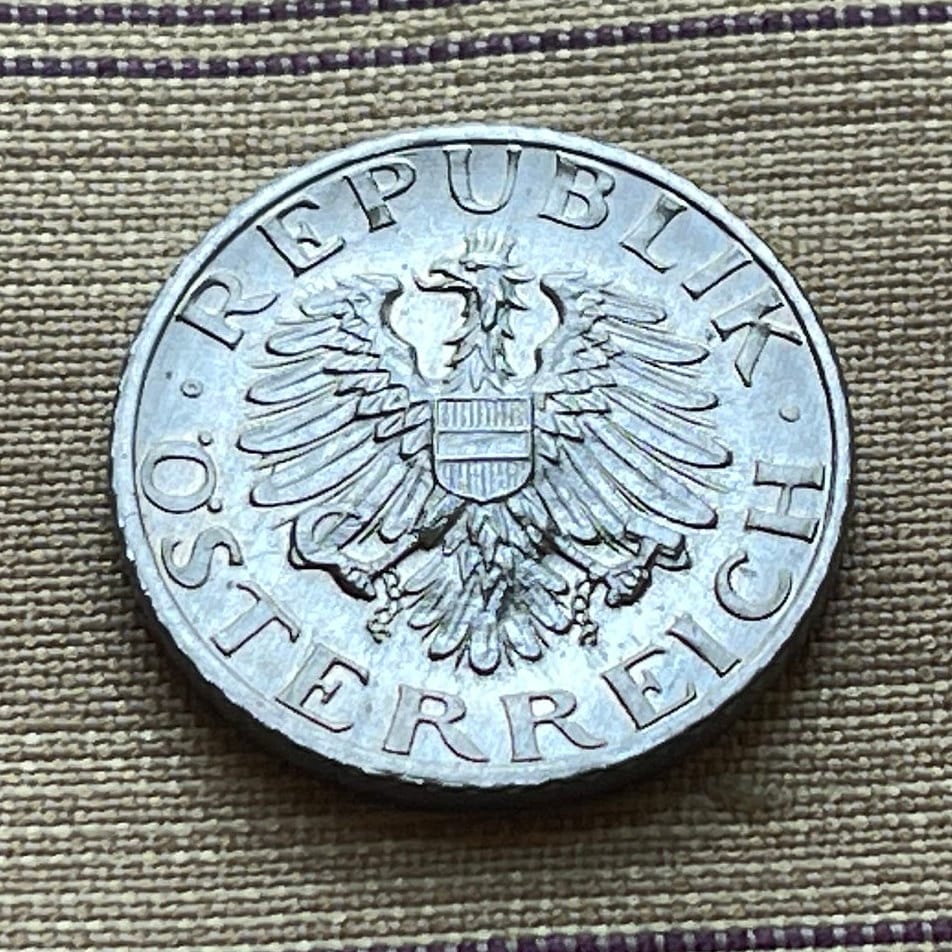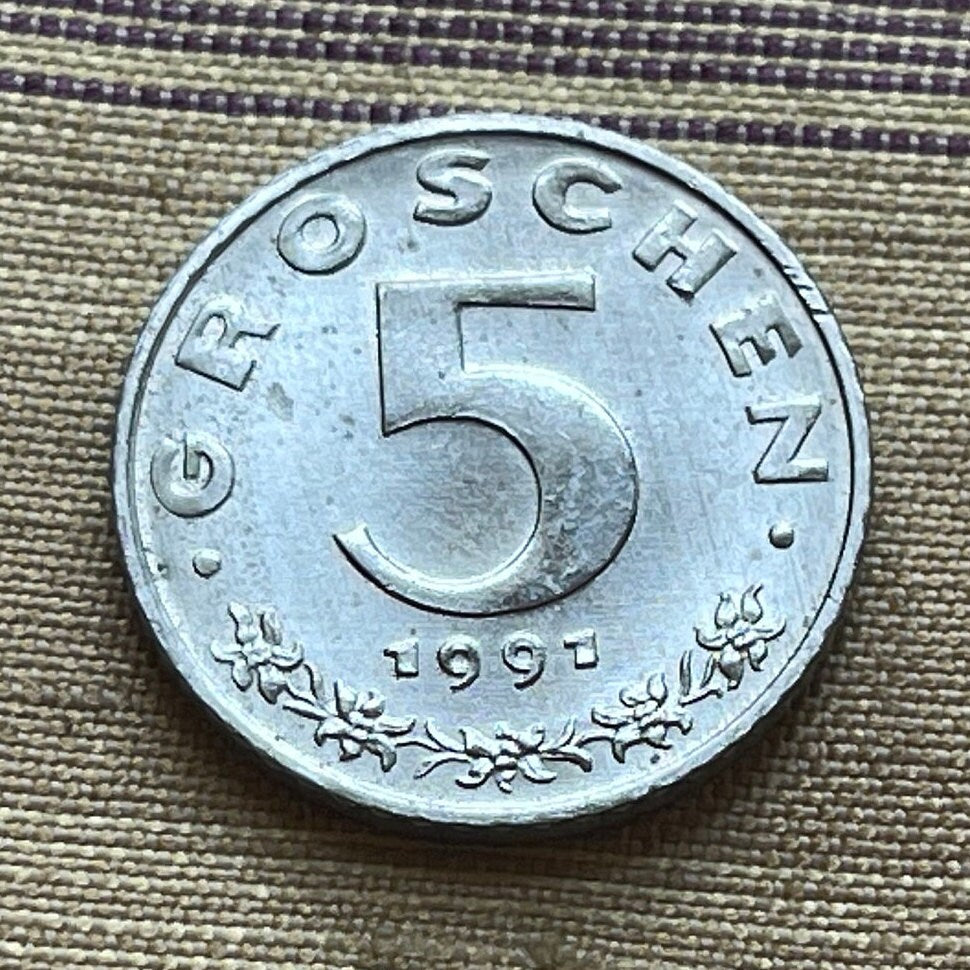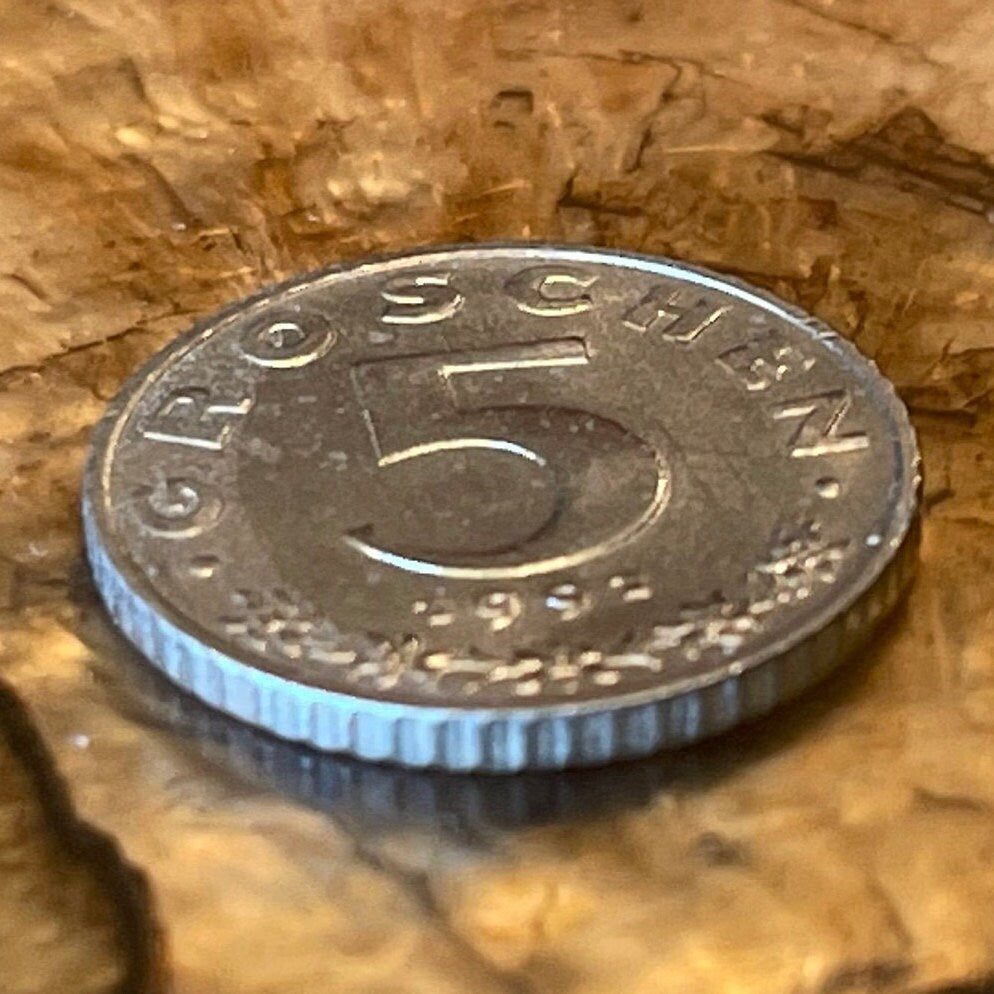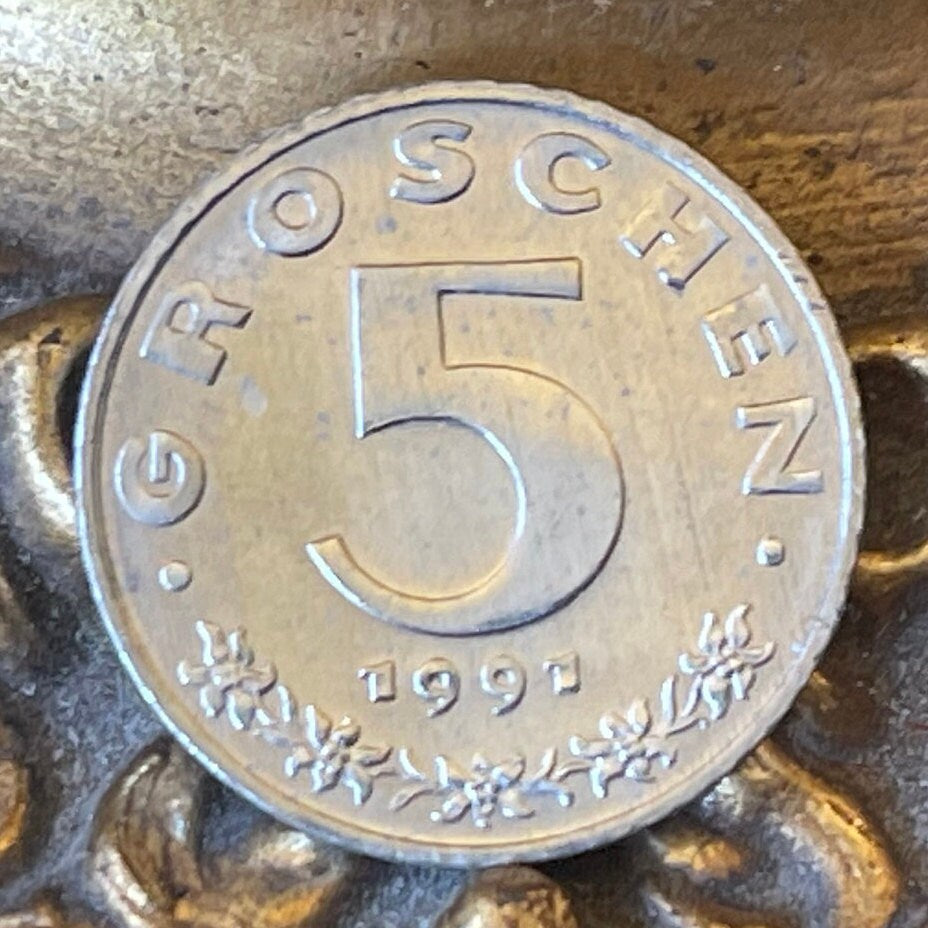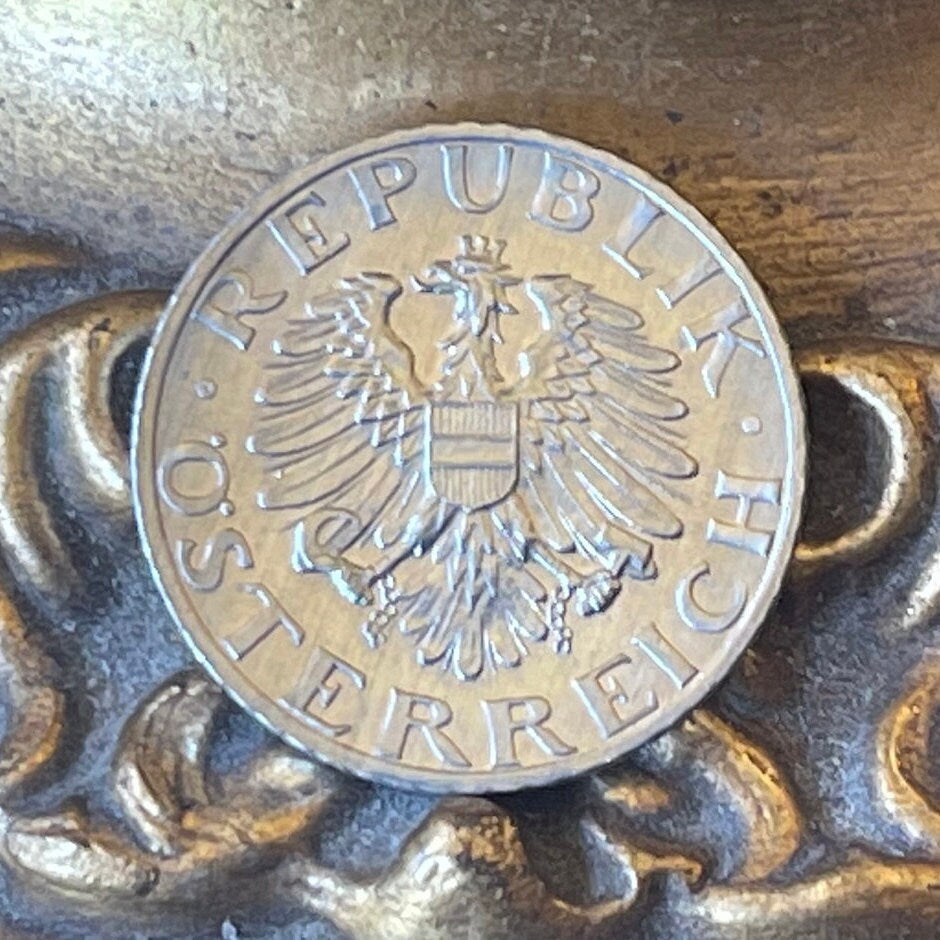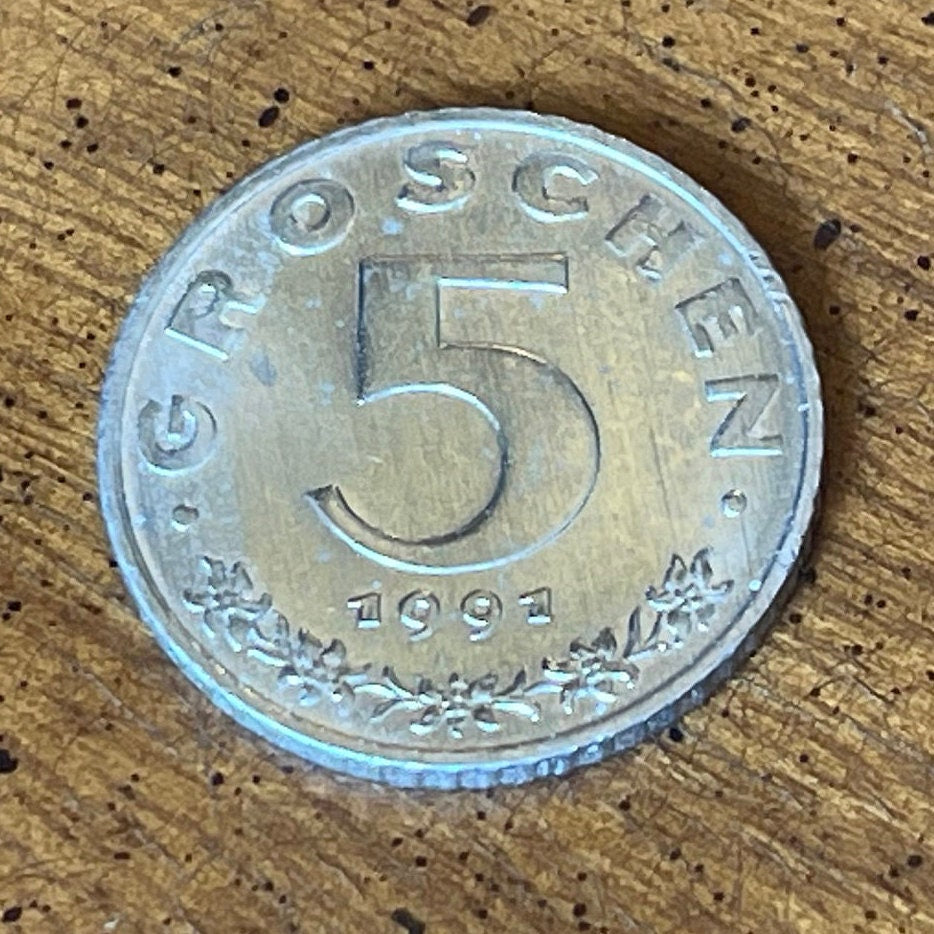 The item was detailed, very light, no weig...
The item was detailed, very light, no weight to it. Might have missed when reading, thought I was getting the year 1991, I received 1992. Would not have ordered had I known.