Eagle Spirit of Malaita 2 Cents Solomon Islands Authentic Coin Money for Jewelry and Craft Making
Regular price
Sale price
$2.66 USD
Unit price
per
Eagle Spirit of Malaita 2 Cents Solomon Islands Authentic Coin Money for Jewelry and Craft Making
Obverse: Crowned head right.
Lettering: ELIZABETH II SOLOMON ISLANDS
Reverse: Carving of the eagle spirit of Malaita Island
Lettering: 2 CENTS
Features
Issuer Solomon Islands
Queen Elizabeth II (1952-date)
Type Standard circulation coin
Years 1987-2006
Value 2 Cents (0.02 SBD)
Currency Dollar (1977-date)
Composition Bronze plated steel
Weight 4 g
Diameter 21.6 mm
Thickness 1.7 mm
Shape Round
Orientation Medal alignment ↑↑
Demonetized Yes
Number N# 3483
References KM# 25, Schön# 26
"The Central Bank of Solomon Islands tells us this is the Malaita Eagle Spirit, but beyond that I can find little information. I believe the Eagle Spirit is part of the folklore of the Fataleka people."
Source: http://www.coinzoo.net/oceania-world-coin-collection/item/solomon-islands-50-cents-km237
Wikipedia:
Malaita is the primary island of Malaita Province in Solomon Islands. Malaita is the most populous island of the Solomon Islands, with a population of 160,583 as of 2020, or more than a third of the entire national population. It is also the second largest island in the country by area, after Guadalcanal. A tropical and mountainous island, Malaita's pristine river systems and tropical forests have not been exploited.
The largest city and provincial capital is Auki, on the northwest coast and is on the northern shore of the Langa Langa Lagoon. The people of the Langa Langa Lagoon and the Lau Lagoon on the northeast coast of Malaita call themselves wane i asi 'salt-water people' as distinct from wane i tolo 'bush people' who live in the interior of the island.
South Malaita Island, also known as Small Malaita and Maramasike for Areare speakers and Malamweimwei known to more than 80% of the islanders, is the island at the southern tip of the larger island of Malaita.
*******
"The Solomon Islands"
Emily Caglayan, Ph.D.
Department of Art History, The Graduate Center, City University of New York
October 2004
The Solomon Islands comprise a double chain of seven large and more than thirty small islands, located just east of New Guinea. The islands were named in 1568 by the Spanish navigator Alvaro de Mendaña, who claimed that he had found the riches of King Solomon, or the biblical land of gold. The main islands, which are volcanic in origin, are Choiseul, Santa Isabel, Malaita, New Georgia, Guadalcanal, Makira (San Cristobal), and Santa Cruz. The islands have an estimated population of 455,000. The island of Bougainville, located to the northwest of Choiseul, is geographically and ethnically a part of the Solomon Islands, but politically belongs to the nation of Papua New Guinea.
The art of the Solomon Islands is characterized by its intricate designs, which utilize inlays of pearl shell. Traditionally, these artworks were either signifiers of status and prestige, or related to funerary rituals.
Among the most spectacular art forms from the Solomon Islands are woven-wicker war shields (1978.412.730). These small, elliptical shields are constructed out of wicker and adorned with tiny squares of nautilus shell. The central design is commonly an elongated, anthropomorphic figure surrounded by abstract designs and disembodied faces. Only about twenty shields exist in collections today, all of which are believed to have originated from the Florida and Santa Isabel Islands, between 1840 and 1850. Due to their fragility, it is unlikely that these shields were actually used in combat. Instead, it is hypothesized that they were owned by high-status individuals and traded to Europeans as ritual gifts of exchange.
High-status individuals from the Solomon Islands also traditionally wore pendants (1999.47.21) or round chest ornaments known as kap-kaps (1979.206.1519). These were made from precious materials, such as turtleshell and giant clam shell, and worn to signify status and rank.
Unlike other parts of Island Melanesia, masks were rarely used on the Solomon Islands. Those that did exist were restricted to the northernmost islands (such as Nissan, Buka, and Bougainville), and typically made of barkcloth stretched over a cane frame (1978.412.1518). Unfortunately, little is known about these masks, but they were most likely used for funerals or other important ceremonial occasions.
Prior to the end of the nineteenth century, headhunting was considered by the Solomon Islanders as a necessary part of life that ensured the health and well-being of their community. Headhunting raids would utilize large, plank-built war canoes with crescent-shaped prows and sterns. Anthropomorphic canoe prow ornaments (1976.351) were standard features of the canoes. Positioned at the waterline of the vessel, these ornaments represented mythological spirits whose function was to ward off danger and ensure smooth seas. They were typically painted black and had shell-inlay designs depicting the face-painting designs used by warriors. These figures were also carved with protruding mouths, artificially elongated earlobes (a cosmetic practice in this region), and oftentimes held miniature heads as an allusion to their role in headhunting.
Canoe paddles (1978.412.1491) were also decorated with low-relief anthropomorphic figures, known as kokorra. These figures, depicted in a squatting position with raised hands, were believed to have supernatural powers. As such, they guaranteed the safety and success of their user, and were more than just decorative elements.
Citation
Caglayan, Ph.D., Emily. "The Solomon Islands." In Heilbrunn Timeline of Art History. New York: The Metropolitan Museum of Art, 2000–. http://www.metmuseum.org/toah/hd/solo/hd_solo.htm (October 2004)
Share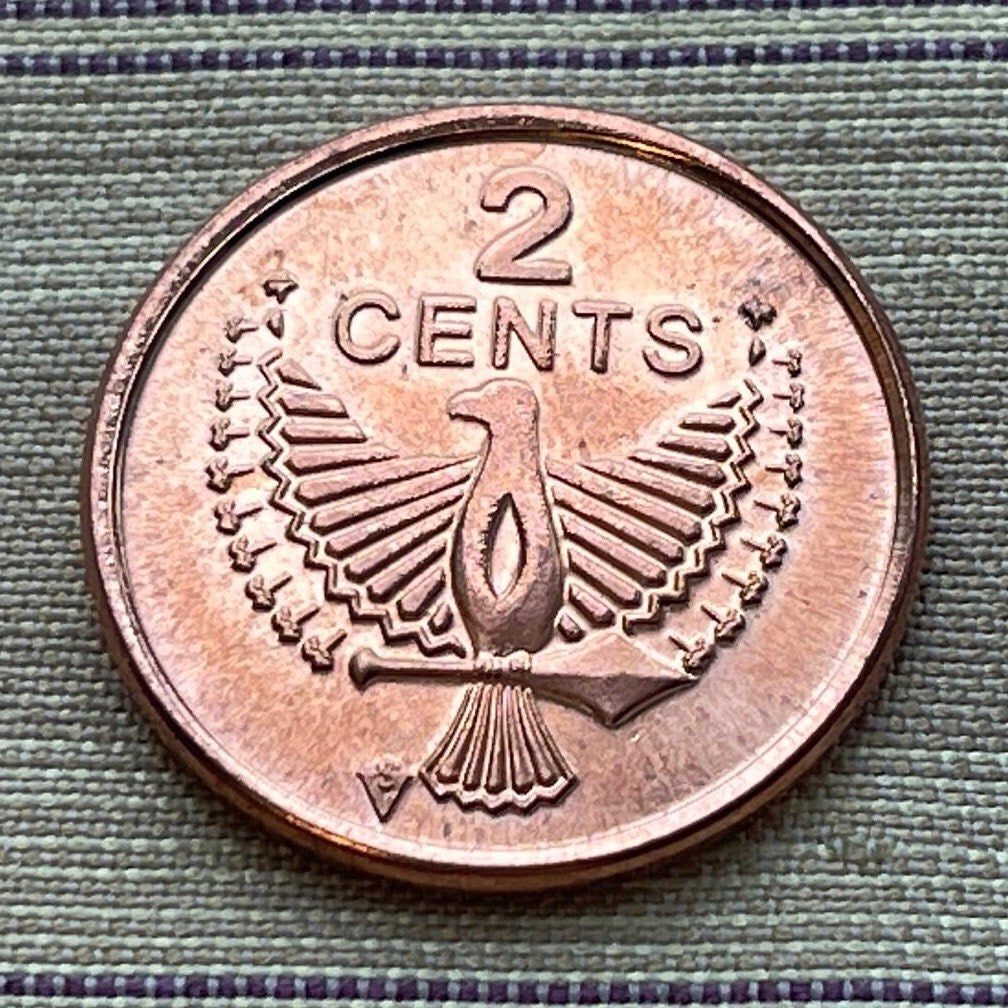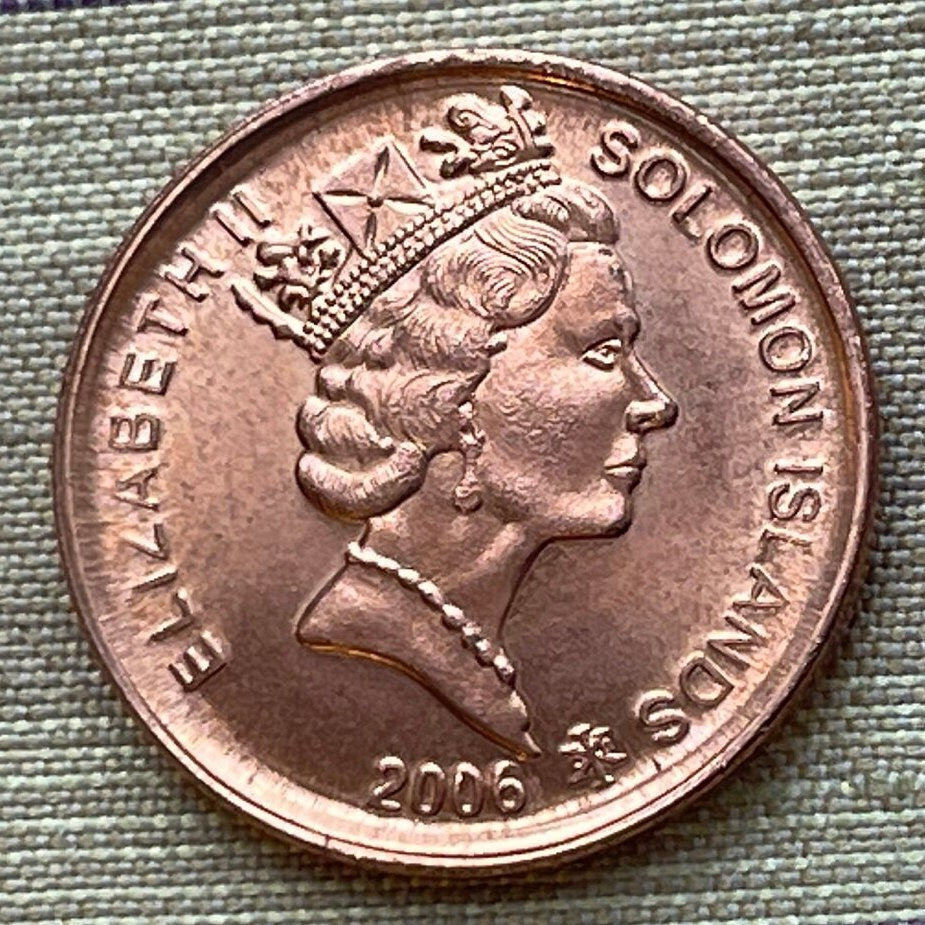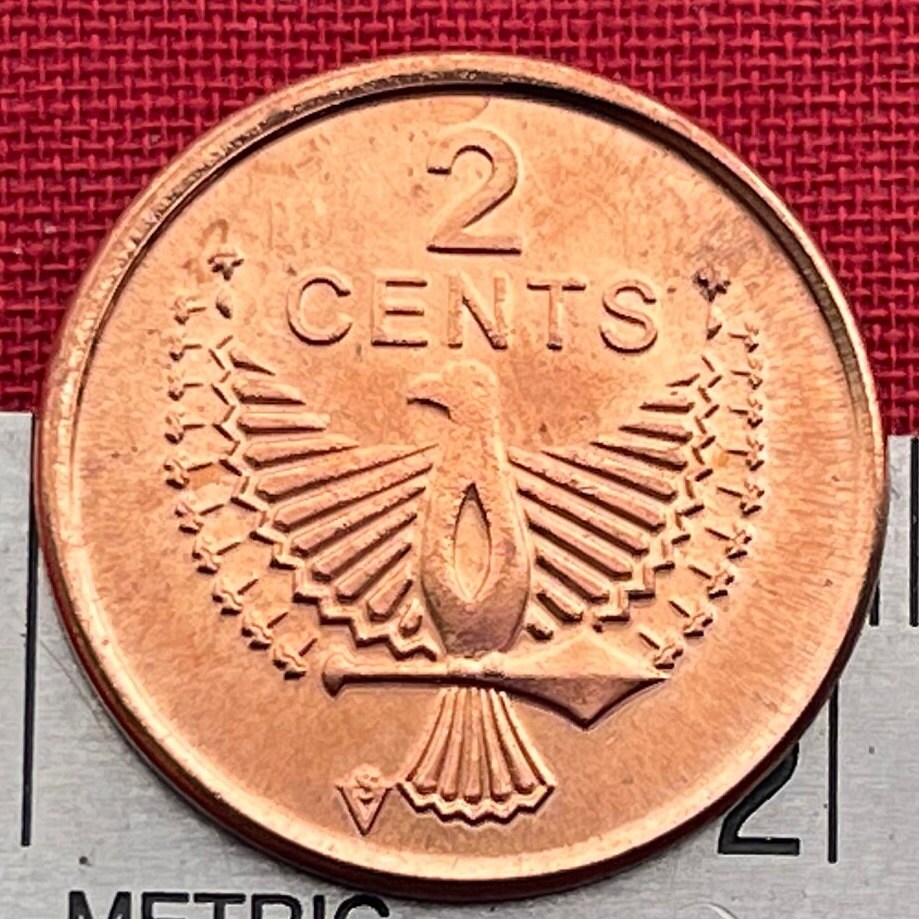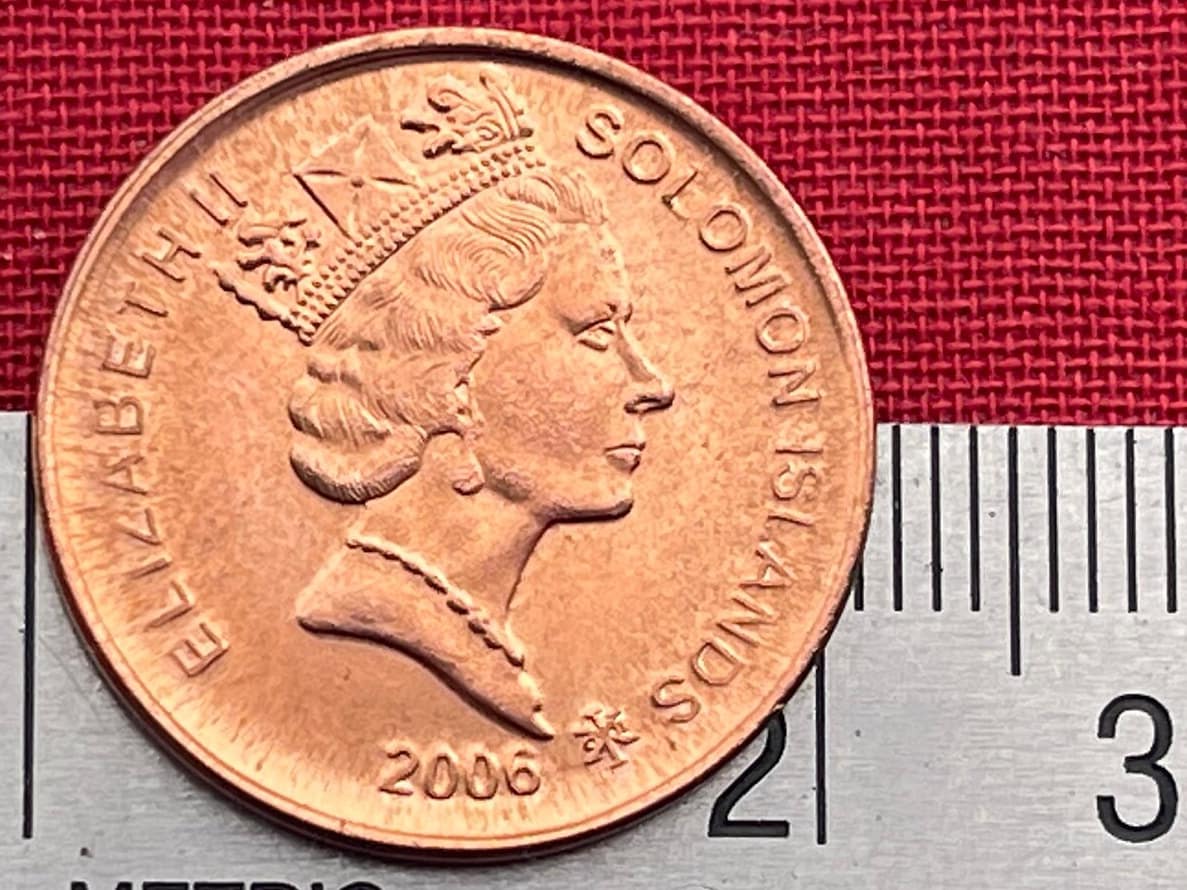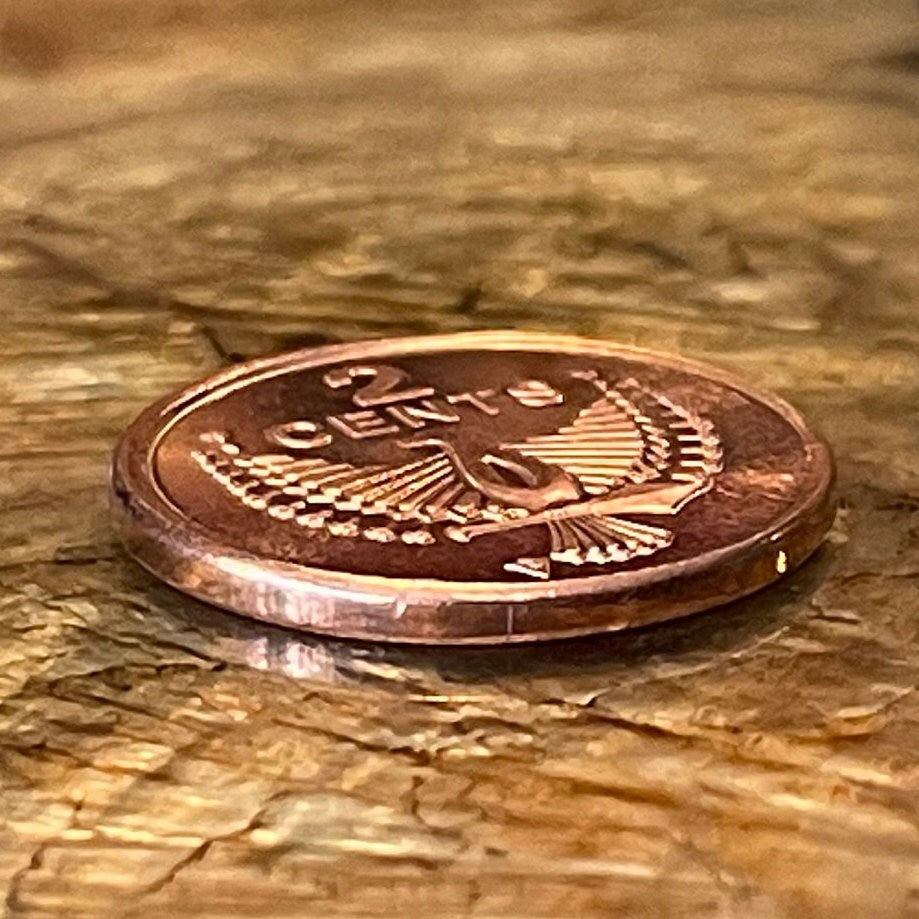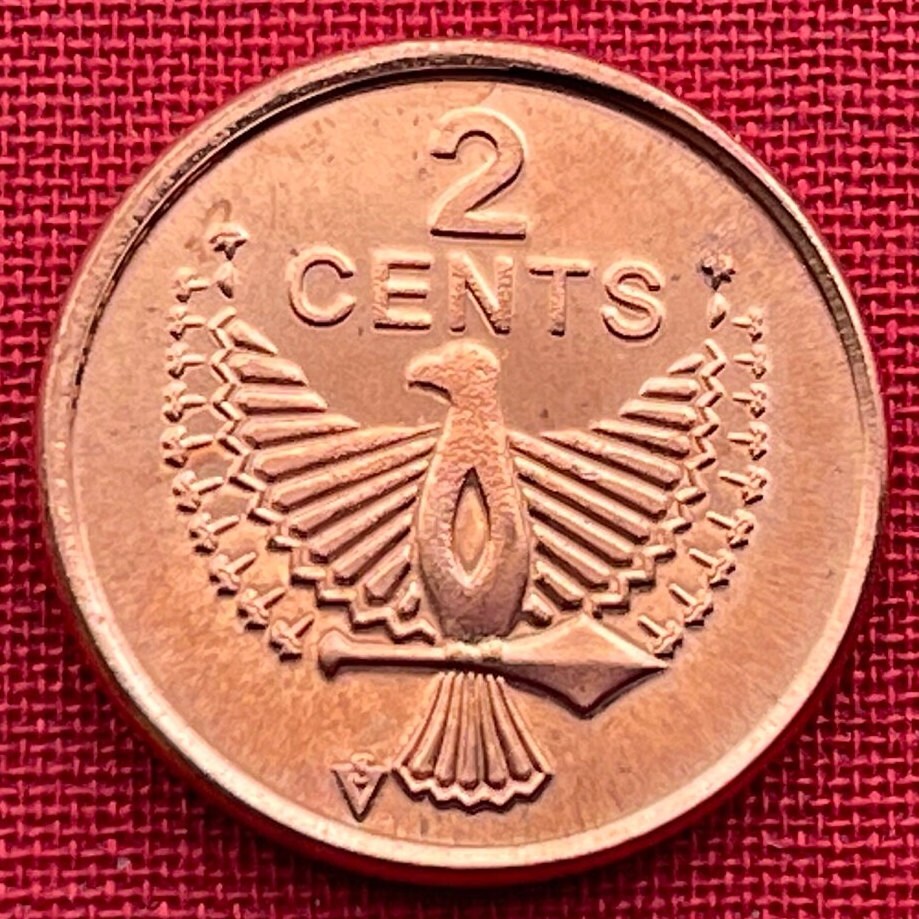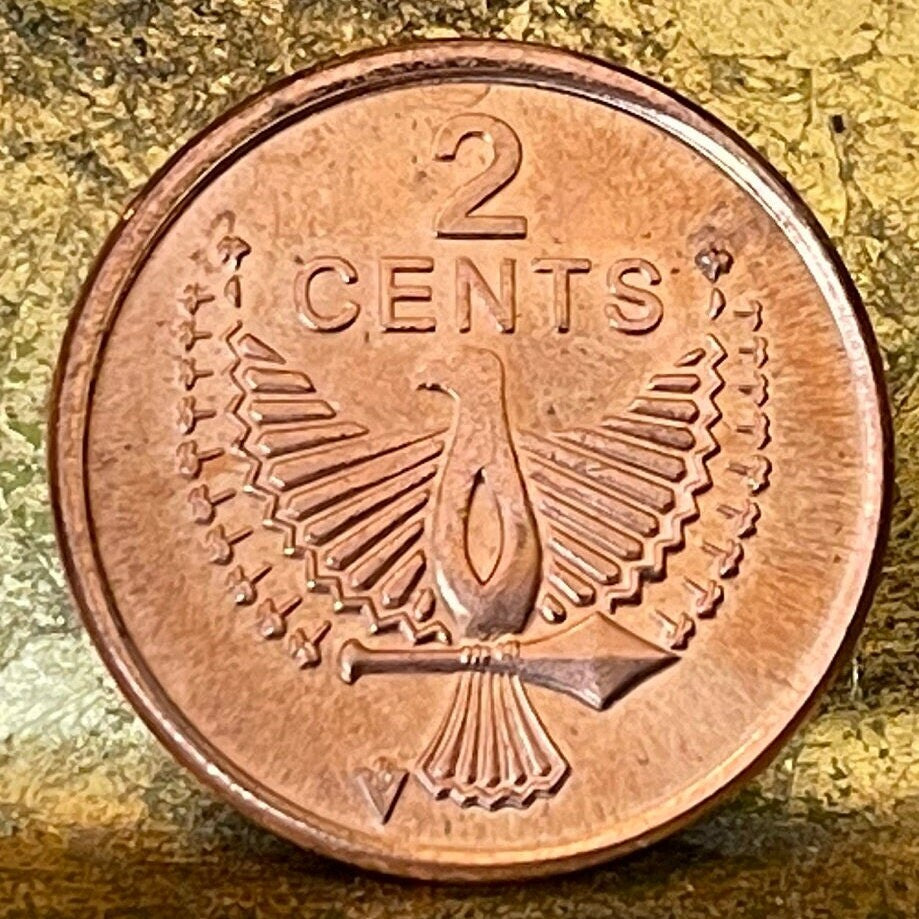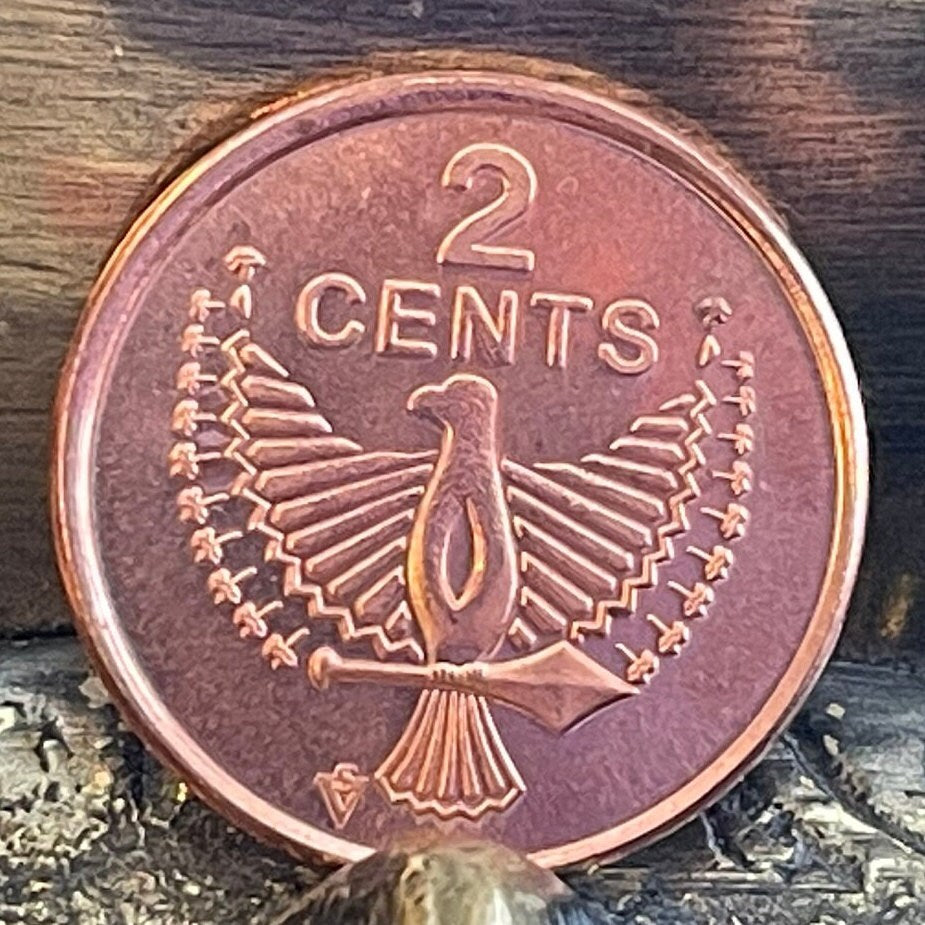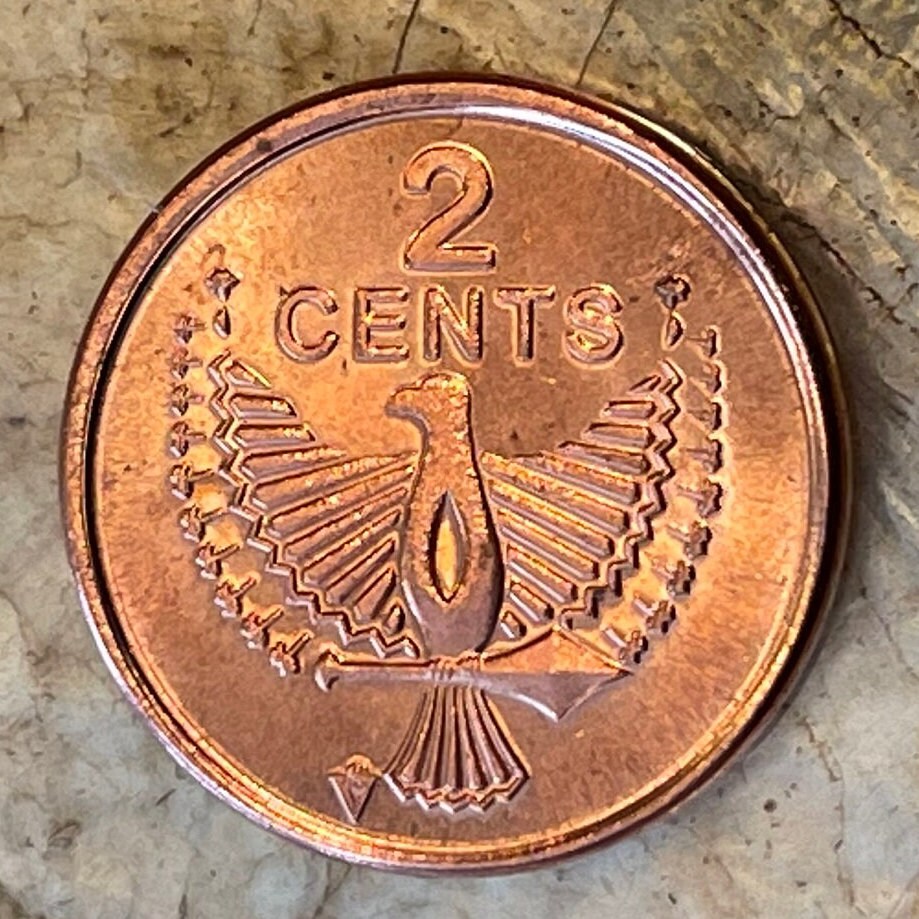 Really beautiful coin and it came nicely p...
Really beautiful coin and it came nicely packaged. Fast shipping, too.