Effigy of Republic Brazil Authentic Coin Money 2 Centavos for Jewelry and Craft Making
Regular price
Sale price
$2.54 USD
Unit price
per
Soy Bean Plant Brazil Authentic Coin Charm 2 Centavos for Jewelry and Craft Making
The front of the coin bears the Effigy of Republic with the country name to the left.
The back of the coin bears a Soy Bean Plant and the value to the right.
Features
Issuer Brazil
Period Federative Republic of Brazil (1967-date)
Type Circulating commemorative coin
Years 1975-1978
Value 2 Centavos (0.02 BRB)
Currency Cruzeiro novo (1967-1986)
Composition Stainless steel
Weight 2.21 g
Diameter 19 mm
Shape Round
Orientation Coin alignment ↑↓
Demonetized Yes
Number N# 5384
References KM# 586, Schön# 92
Wikipedia:
The effigy is a representation of a young woman wearing a crown of bay leaves in Roman style and a phrygian cap. It is present in allegoric paintings and sculptures displayed in government buildings throughout Brazil, and engraved on Brazilian real coins and banknotes. It was first used as a pro-Republican icon in the 19th century, inspired by France's Marianne. After the proclamation of the Republic in 1889, it became an important symbol of the newly formed Republic.
Share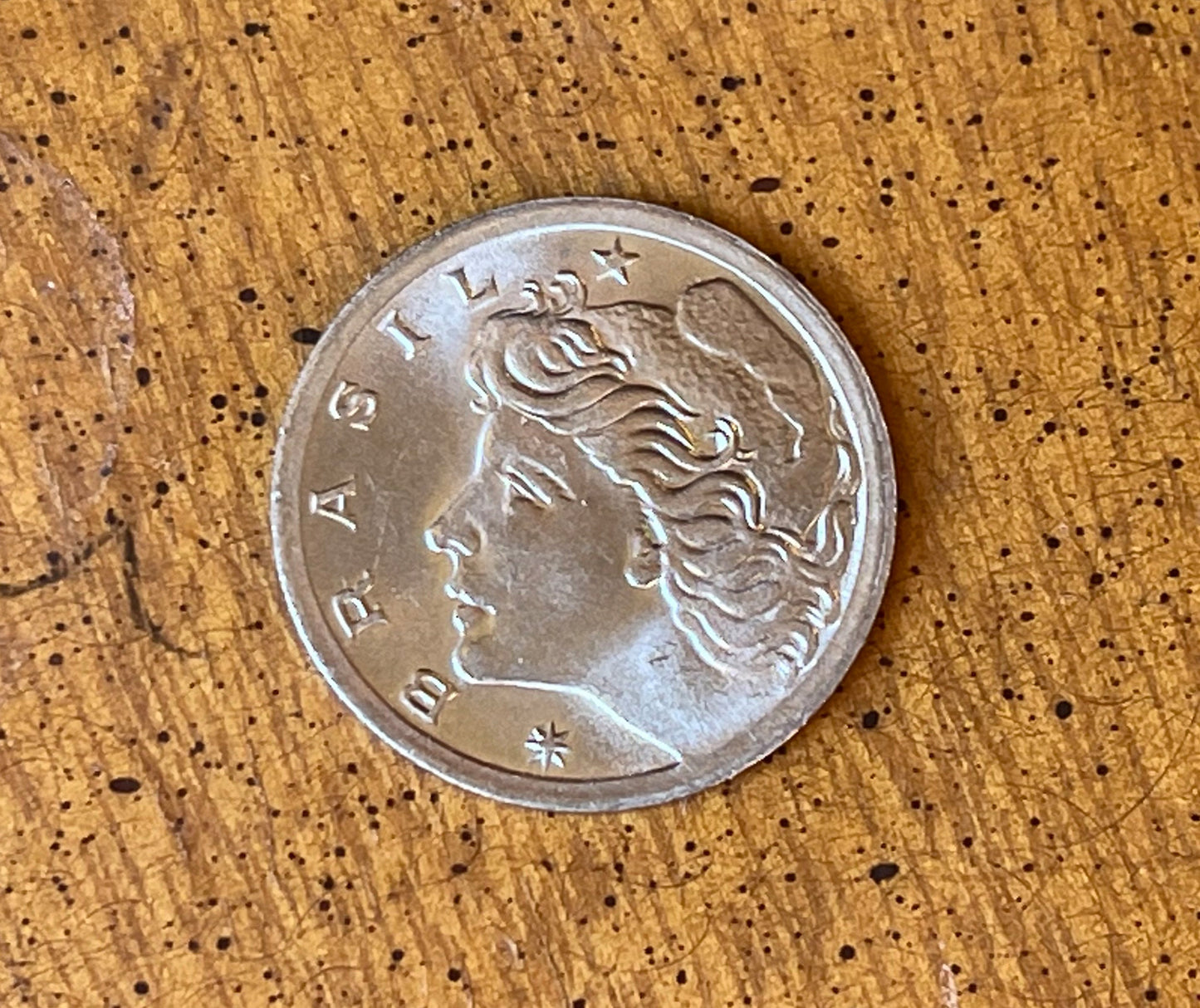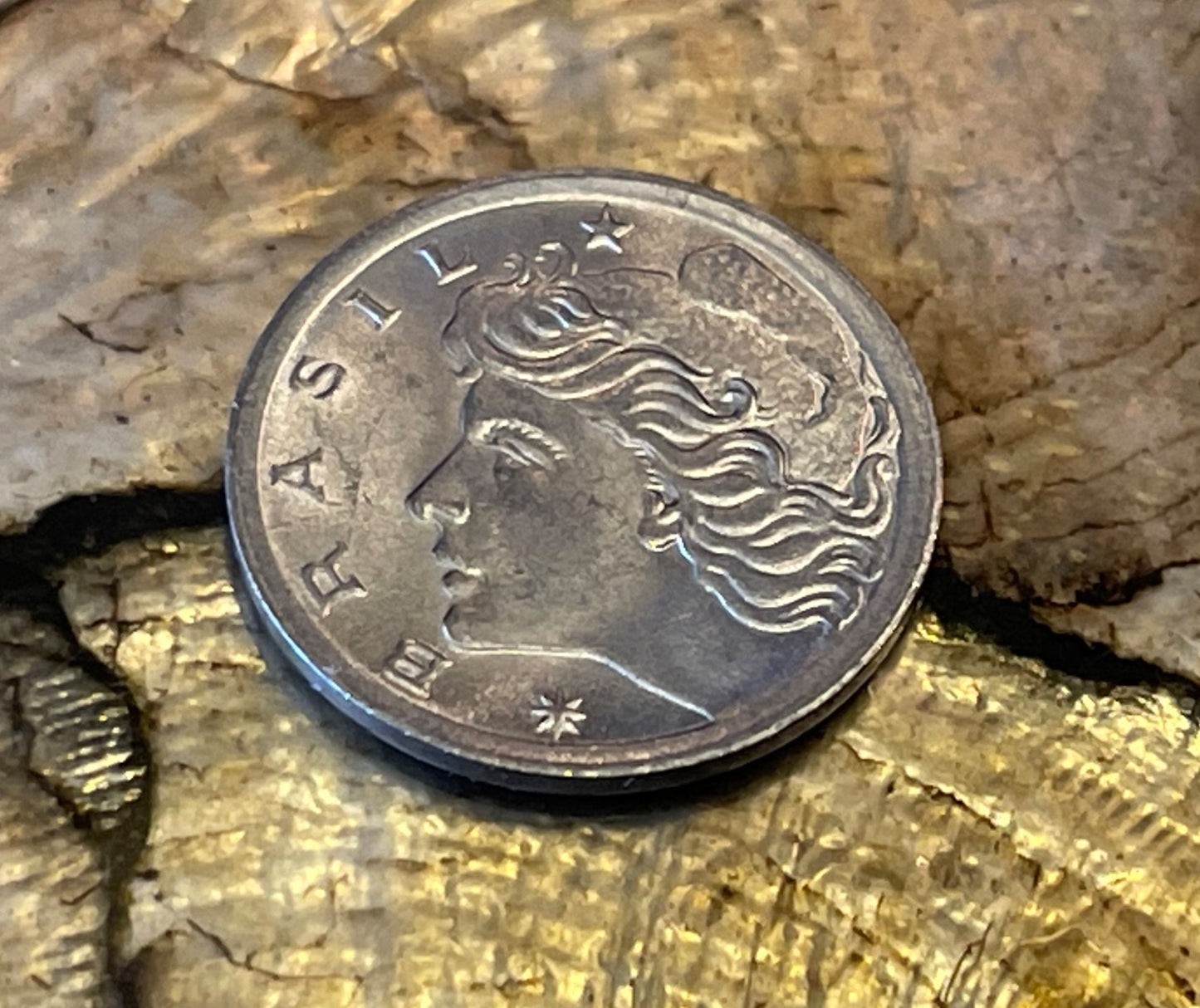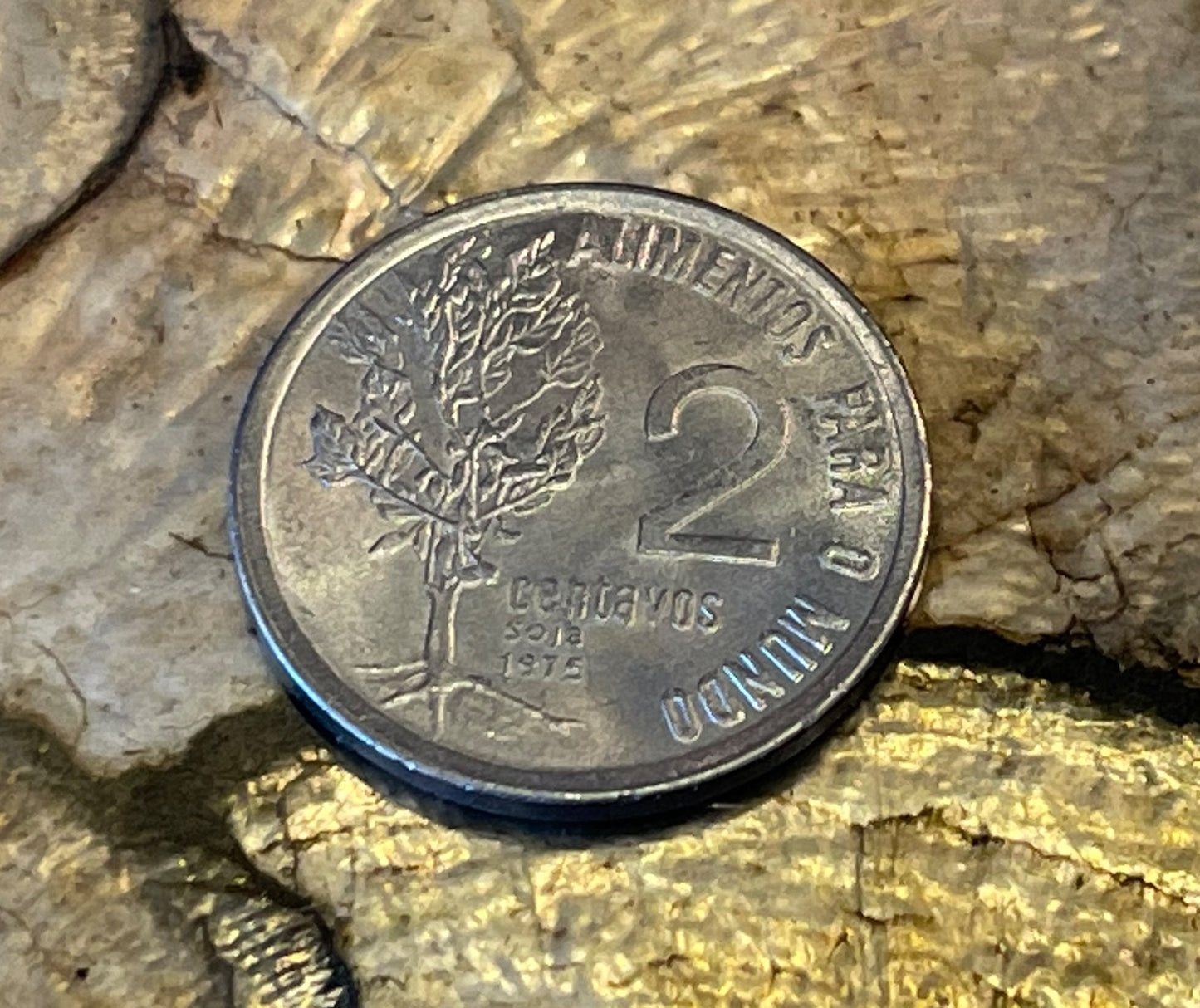 beautiful coin great price and shipping th...
beautiful coin great price and shipping thank you stay safe and well be happy