Elephant Tusks 1 Cent East Africa Authentic Coin Money for Jewelry and Craft Making
Regular price
Sale price
$6.13 USD
Unit price
per
Elephant Tusks 1 Cent East Africa Authentic Coin Charm for Jewelry and Craft Making
Obverse: Center hole divides crown and denomination.
Lettering: QUEEN ELIZABETH THE SECOND KN
Reverse: Curved tusks flank the center hole
Lettering: EAST AFRICA
Features
Issuer East Africa
Queen Elizabeth II (1952-1963)
Type Standard circulation coin
Years 1954-1962
Value 1 cent (0.01)
Currency Shilling (1921-1967)
Composition Bronze
Weight 2 g
Diameter 20 mm
Shape Round with a round hole
Orientation Medal alignment ↑↑
Demonetized Yes
Number N# 5818
References KM# 35, Schön# 37
Wikipedia:
Tusks are elongated, continuously growing front teeth that protrude well beyond the mouth of certain mammal species. They are most commonly canine teeth, as with pigs, hippos, and walruses, or, in the case of elephants, elongated incisors. In most tusked species both the males and the females have tusks although the males' are larger. Most mammals with tusks have a pair of them growing out from either side of the mouth. Tusks are generally curved and have a smooth, continuous surface. The narwhal's straight single helical tusk, which grows out from the center of the mouth and is present only in the male, is an exception to the typical features of tusks described above. Continuous growth of tusks is enabled by formative tissues in the apical openings of the roots of the teeth. Prior to over hunting and proliferation of the ivory trade, elephant tusks weighing over 90 kg (200 lb) were not uncommon, though it is rare today to see any over 45 kg (100 lb).
Function
Tusks have a variety of uses depending on the animal. Social displays of dominance, particularly among males, are common, as is their use in defense against attackers. Elephants use their tusks as digging and boring tools. Walruses use their tusks to grip on ice and to haul out on ice. It has been suggested that tusk's structure has evolved to be compatible with extra-oral environments.
Use by humans
Tusks are used by humans to produce ivory, which is used in artifacts and jewellery, and formerly in other items such as piano keys. Consequently, many tusk-bearing species have been hunted commercially and several are endangered. The ivory trade has been severely restricted by the United Nations Convention on International Trade in Endangered Species of Wild Fauna and Flora.
Unlike animal horns, animal tusks can't be safely sawn off without hurting the animal.
*****
Elephant ivory has been exported from Africa and Asia for millennia with records going back to the 14th century BCE. Transport of the heavy commodity was always difficult, and with the establishment of the early-modern slave trades from East and West Africa, freshly captured slaves were used to carry the heavy tusks to the ports where both the tusks and their carriers were sold. The ivory was used for piano keys, billiard balls and other expressions of exotic wealth. At the peak of the ivory trade, pre-20th century, during the colonization of Africa, around 800 to 1,000 tonnes of ivory was sent to Europe alone.
World wars and the subsequent economic depressions caused a lull in this luxury commodity, but increased prosperity in the early 1970s saw a resurgence. Japan, relieved from its exchange restrictions imposed after World War II, started to buy up raw (unworked) ivory. This started to put pressure on the forest elephants of Africa and Asia, both of which were used to supply the hard ivory preferred by the Japanese for the production of hankos, or name seals. Prior to this period, most name seals had been made from wood with an ivory tip, carved with the signature, but increased prosperity saw the formerly unseen solid ivory hankos in mass production. Softer ivory from East Africa and southern Africa was traded for souvenirs, jewelry and trinkets.
By the 1970s, Japan consumed about 40% of the global trade; another 40% was consumed by Europe and North America, often worked in Hong Kong, which was the largest trade hub, with most of the rest remaining in Africa. China, yet to become the economic force of today, consumed small amounts of ivory to keep its skilled carvers in business.
African Elephant
1980s poaching and illegal trade
In 1942, the African elephant population has estimated to be around 1.3 million in 37 range states, but by 1989, only 600,000 remained. Although many ivory traders repeatedly claimed that the problem was habitat loss, it became glaringly clear that the threat was primarily the international ivory trade. Throughout this decade, around 75,000 African elephants were killed for the ivory trade annually, worth around 1 billion dollars. About 80% of this was estimated to come from illegally killed elephants.
The international deliberations over the measures required to prevent the serious decline in elephant numbers almost always ignored the loss of human life in Africa, the fueling of corruption, the "currency" of ivory in buying arms, and the breakdown of law and order in areas where illegal ivory trade flourished. The debate usually rested on the numbers of elephants, estimates of poached elephants and official ivory statistics. Activists such as Jim Nyamu have described current ivory prices for poached ivory and the dangers such activists face from organized poaching.
Solutions to the problem of poaching and illegal trade focused on trying to control international ivory movements through CITES (Convention on International Trade in Endangered Species of Wild Fauna and Flora).
Although poaching remains a concern in areas of Africa, it is not the only threat for the elephants who roam its wilderness. Fences in farmlands are becoming increasingly more common; this disrupts the elephants' migration patterns and can cause herds to separate.
********
Wikipedia:
The African bush elephant (Loxodonta africana), also known as the African savanna elephant, is the largest living terrestrial animal, with bulls reaching a shoulder height of up to 3.96 m (13.0 ft) and a body mass of up to 10.4 t (11.5 short tons).
It is distributed across 37 African countries and inhabits forests, grasslands and woodlands, wetlands, and agricultural land. Since 2021, it has been listed as Endangered on the IUCN Red List. It is threatened foremost by habitat destruction, and in parts of its range also by poaching for meat and ivory. It is a social mammal, traveling in herds composed of cows and their offspring. Adult bulls usually live alone or in small bachelor groups. It is a herbivore, feeding on grasses, creepers, herbs, leaves, and bark.
Gestation lasts 22 months. Interval between births was estimated at 3.9 to 4.7 years in Hwange National Park. Where hunting pressure on adult elephants was high in the 1970s, cows gave birth once in 2.9 to 3.8 years. Cows in Amboseli National Park gave birth once in five years on average.
The birth of a calf was observed in Tsavo East National Park in October 1990. A group of 80 elephants including eight bulls had gathered in the morning in a 150 m (490 ft) radius around the birth site. A small group of calves and females stood near the pregnant female, rumbling and flapping their ears. One cow seemed to assist her. While in labour, fluid streamed from her temporal and ear canals. She kept standing while giving birth. The newborn calf struggled to its feet within 30 minutes and walked 20 minutes later. The mother expelled the placenta about 100 minutes after birth and covered it with soil immediately. Captive-born calves weigh between 100 and 120 kg (220 and 260 lb) at birth and gain about 0.5 kg (1.1 lb) weight per day. Cows lactate for about 4.8 years. Calves exclusively suckle their mother's milk during the first three months. Thereafter, they start feeding independently and slowly increase the time spent feeding until they are two years old. During the first three years, male calves spend more time suckling and grow faster than female calves. After this period, cows reject male calves more frequently from their nipples than female calves.
The maximum lifespan of the African bush elephant is between 70 and 75 years. Its generation length is 25 years.
Share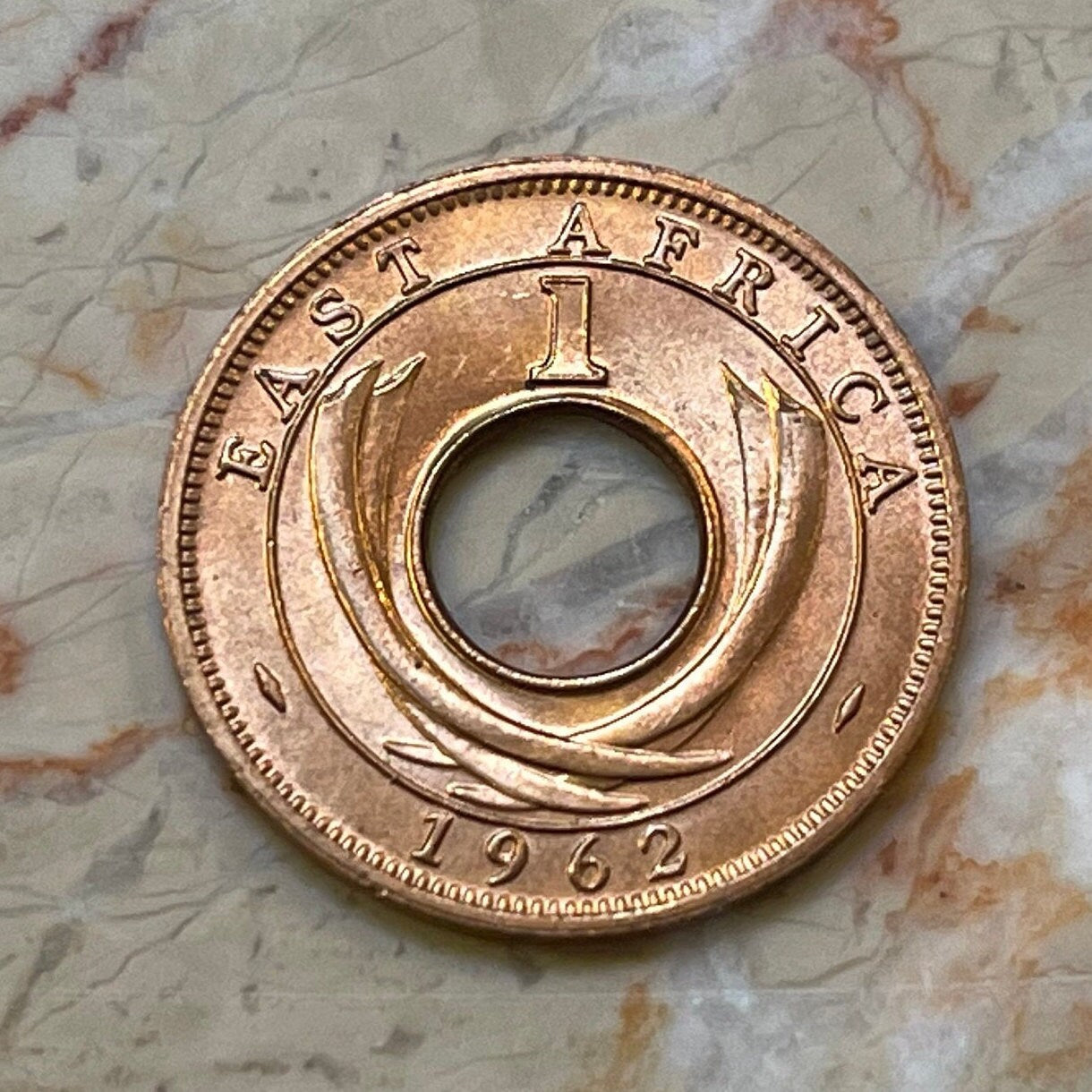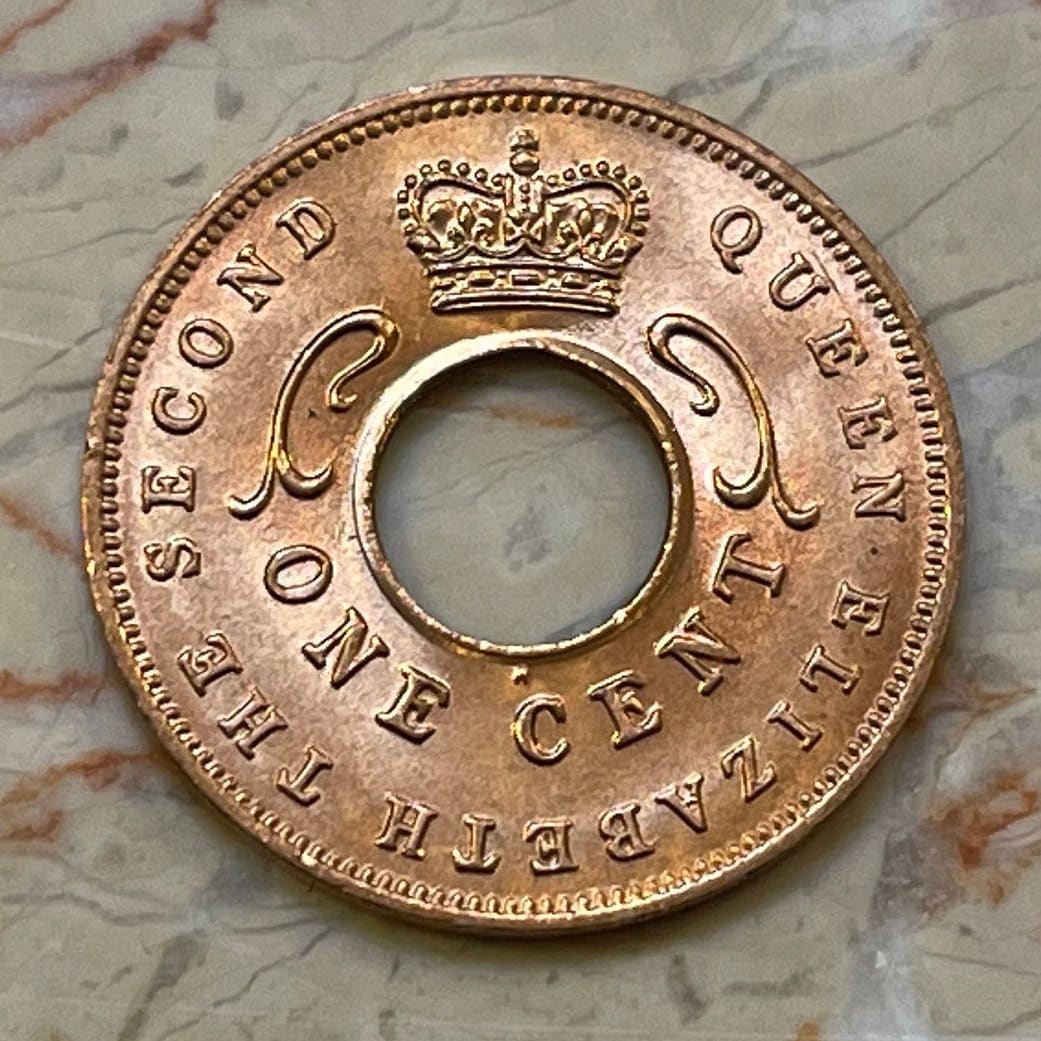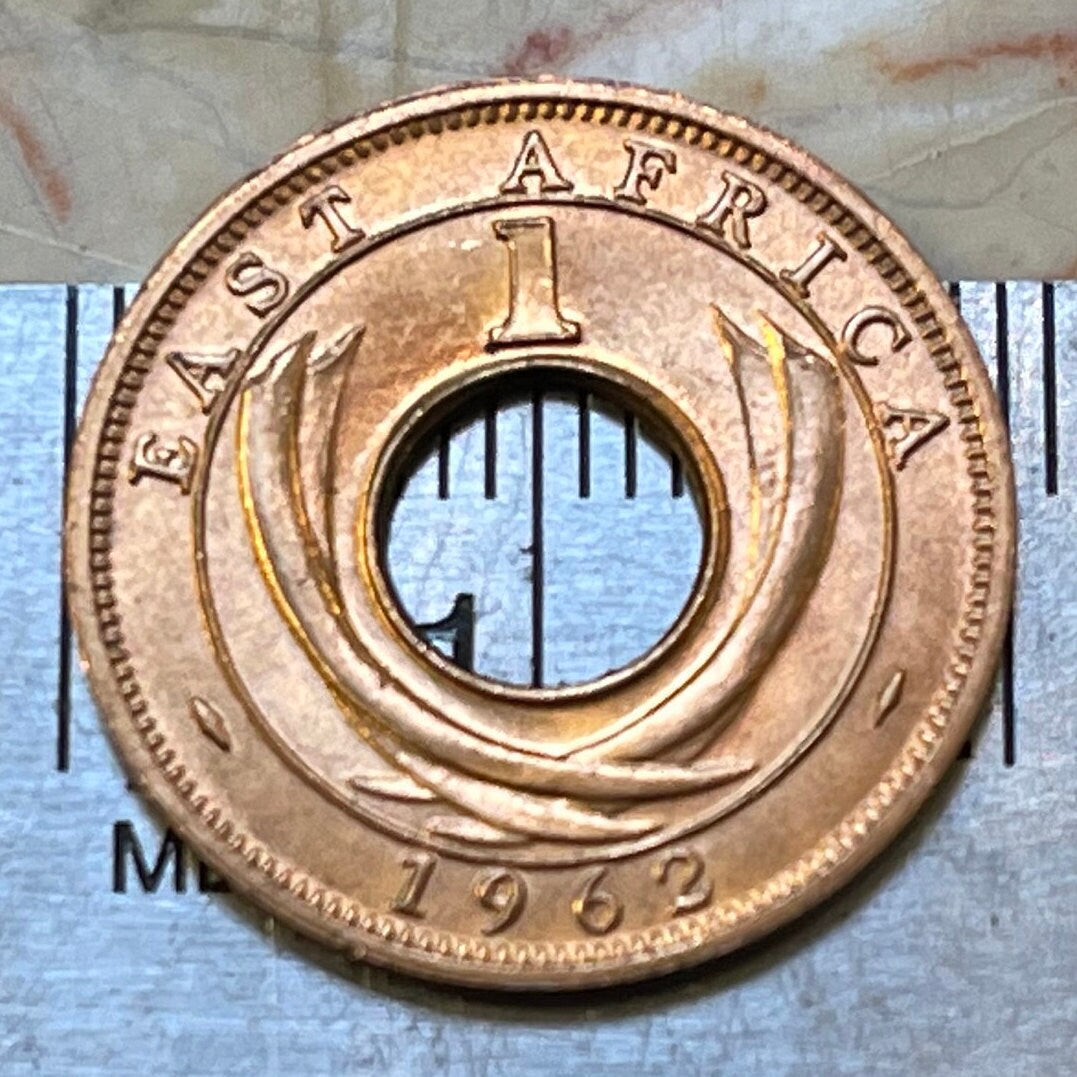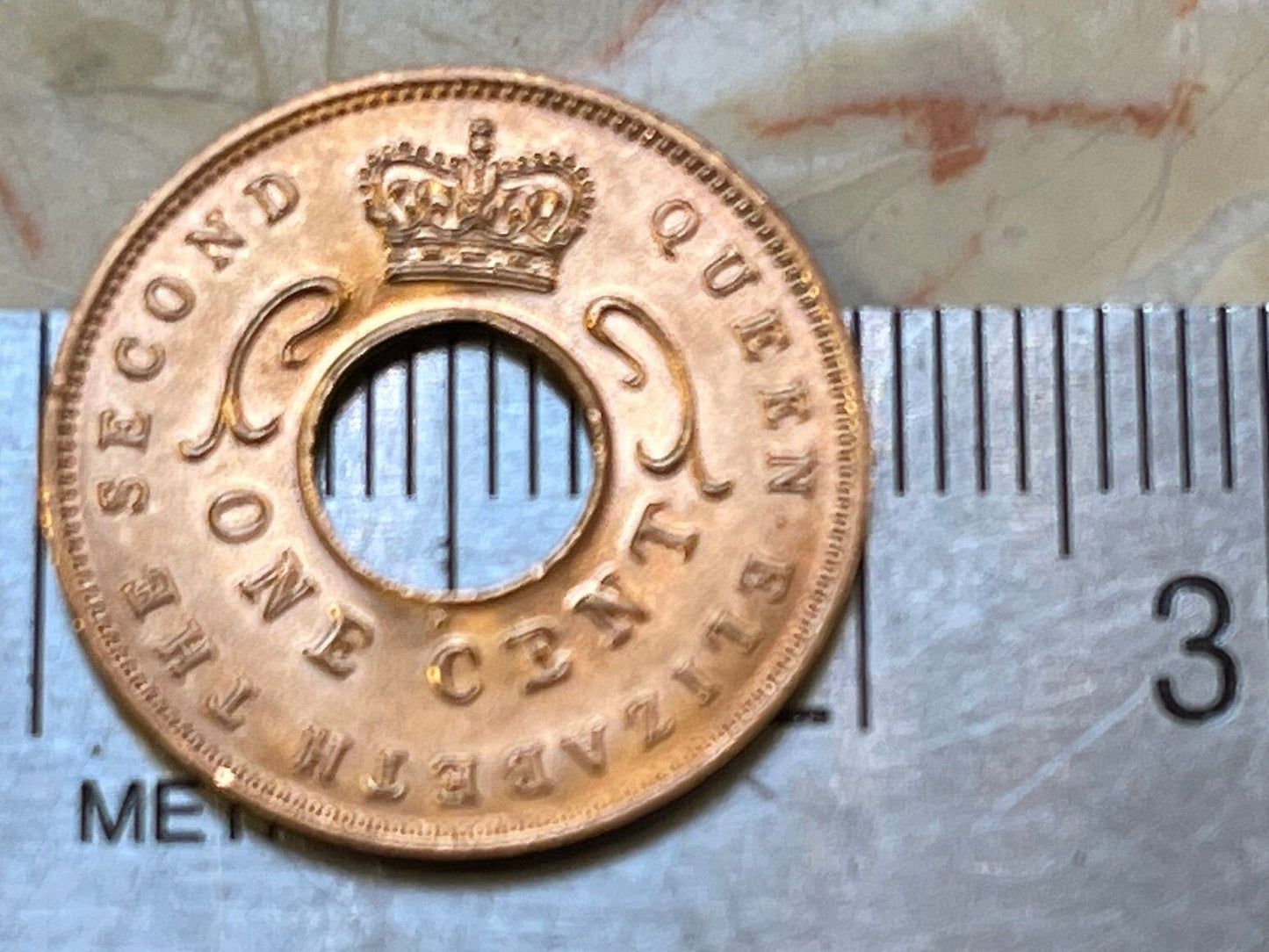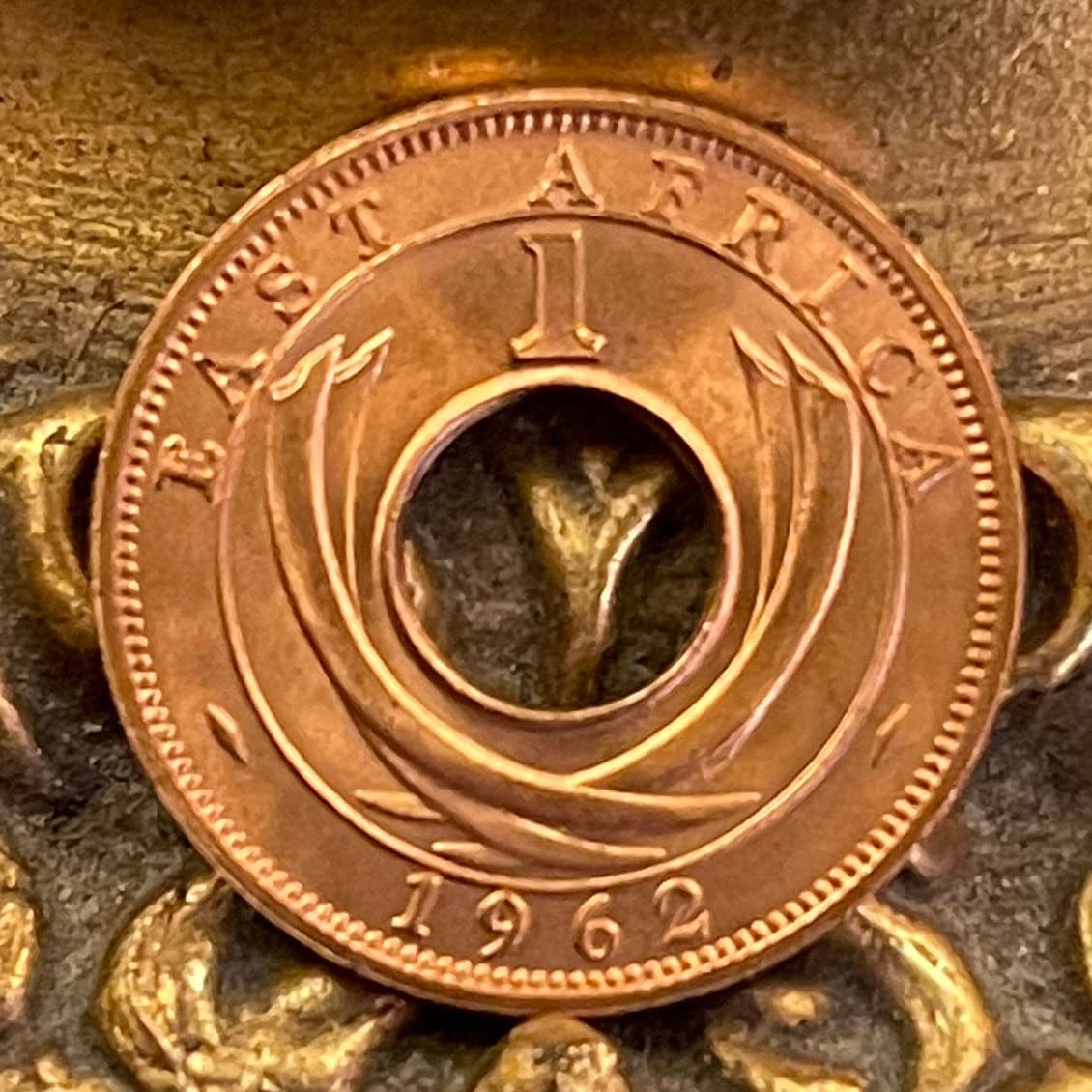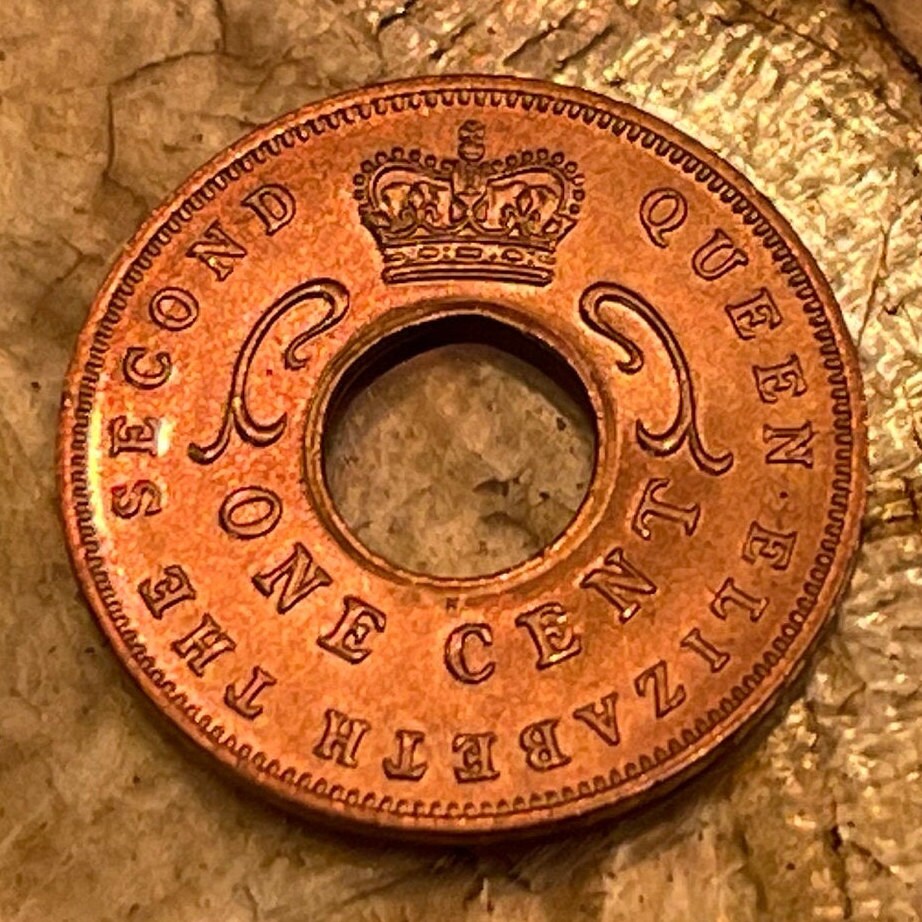 The coin is in fantastic condition conside...
The coin is in fantastic condition considering it's age.
5 stars review from Kelsncat
5 stars review from Kelsncat