Eurasian Elk & Norway King Olav Authentic Coin Money 5 Øre for Jewelry and Craft Making
Regular price
Sale price
$2.90 USD
Unit price
per
Eurasian Elk Norwegian Authentic Coin Charm 5 Øre for Jewelry and Craft Making
The back of the coin bears a Eurasian Elk in the centre facing left, value above, name of the country, crossed miners' hammers (symbol of the Norwegian Mint) and date below. The Eurasian Elk (Alces alces) is now considered a different species from the American and East Siberian Moose.
The front of the coin bears a portrait of Olav V. facing left.
Features
Issuer Norway
King Olav V (1957-1991)
Type Standard circulation coin
Years 1958-1973
Value 5 Øre (0.05 NOK)
Currency Krone (1875-date)
Composition Bronze (97% Cu, 2.5% Zn, 0.5% Sn)
Weight 8 g
Diameter 27 mm
Thickness 1.75 mm
Shape Round
Orientation Medal alignment ↑↑
Demonetized 01-01-1975
Number N# 1426
References KM# 405, Schön# 58
From Wikipedia:
Olav V (born Prince Alexander of Denmark; 2 July 1903 – 17 January 1991) was King of Norway from 1957 until his death.
Olav was the only child of King Haakon VII of Norway and Maud of Wales. He became heir apparent to the Norwegian throne when his father was elected King of Norway in 1905. He was the first heir to the Norwegian throne to be brought up in Norway since Olav IV in the fourteenth century, and his parents made sure he was given as Norwegian an upbringing as possible. In preparation for his future role, he attended both civilian and military schools. In 1929, he married his first cousin Princess Märtha of Sweden. During World War II his leadership was much appreciated and he was appointed Norwegian Chief of Defence in 1944. Olav became king following the death of his father in 1957.
Owing to his considerate, down-to-earth style, King Olav was immensely popular, resulting in the nickname Folkekongen ("The People's King"). In a 2005 poll by the Norwegian Broadcasting Corporation, Olav was voted "Norwegian of the Century".[1]
Share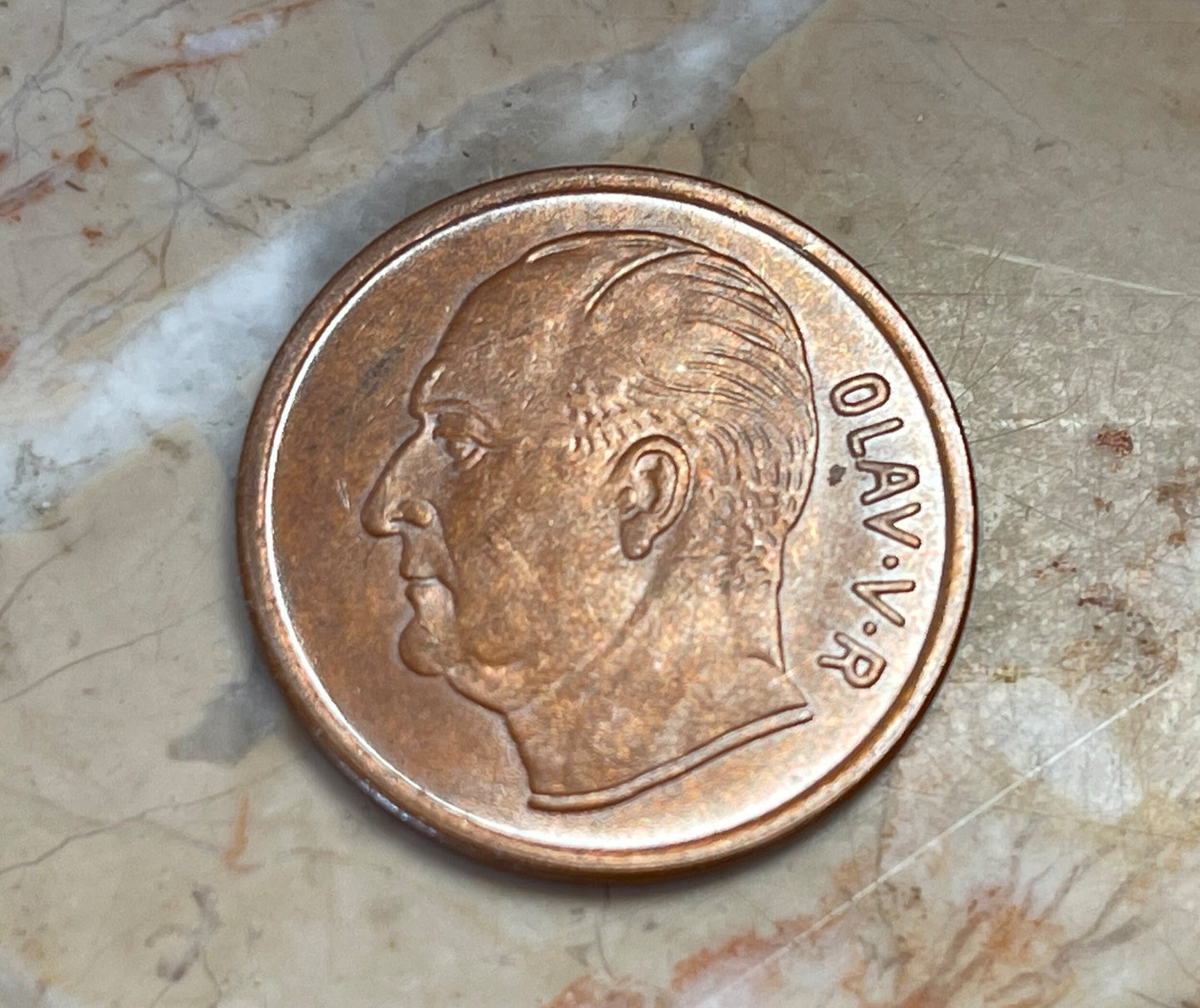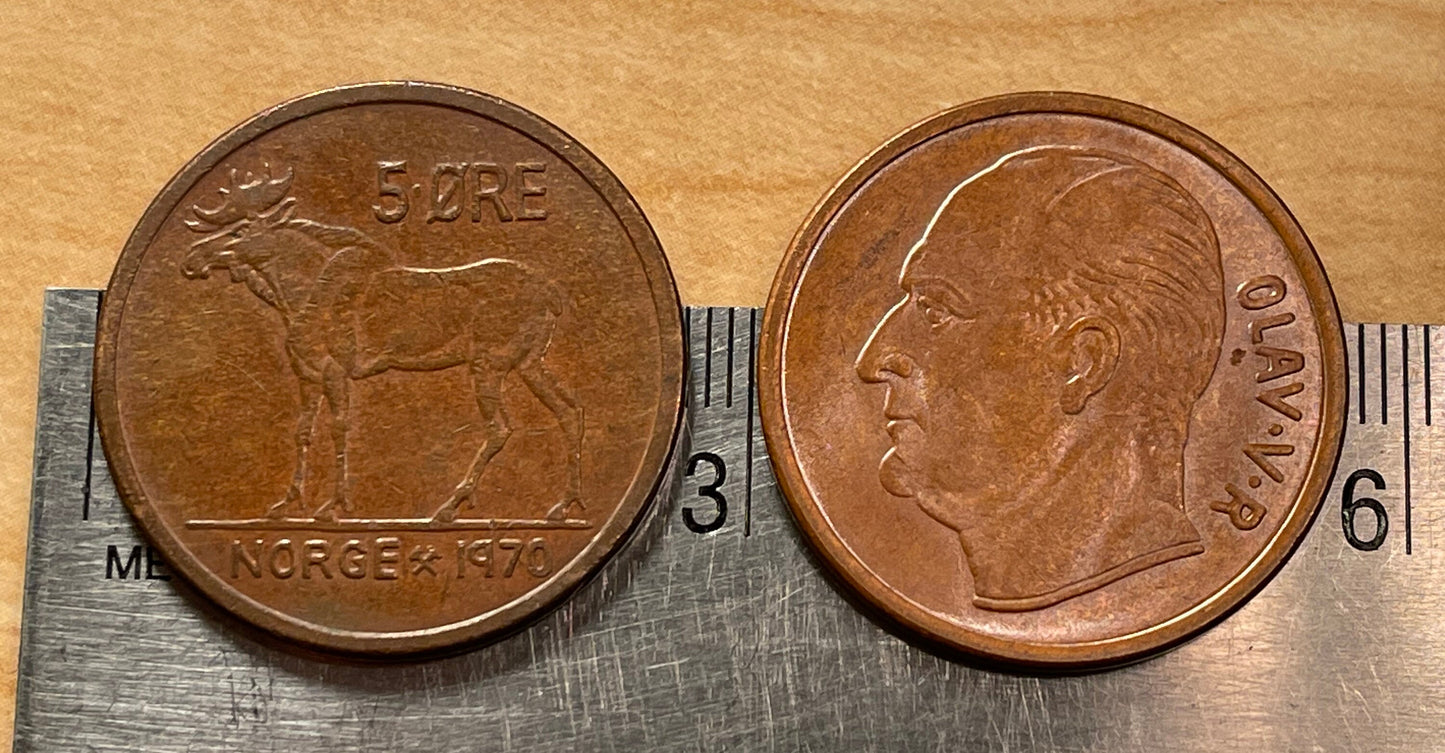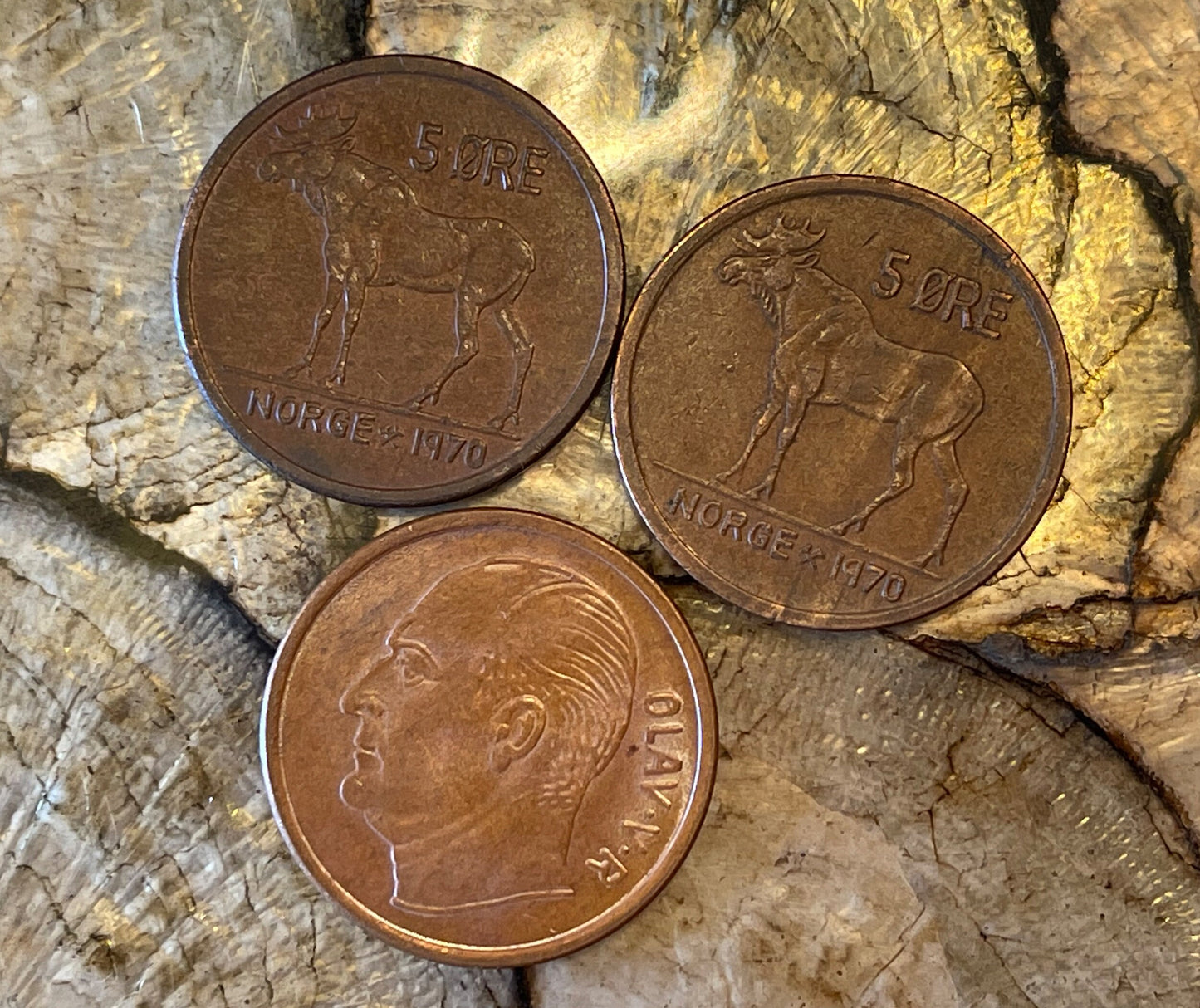 Very nice. I'm using these for what most...
Very nice. I'm using these for what most would consider a weird art (or craft) project, but they work great for me. Thanks!
I bought a bunch of different coins from t...
I bought a bunch of different coins from this vendor. Their communication was awesome and shipping was pretty darned quick even from across the pond! I'll be posting this same review on all the other coins purchased as well.
5 stars review from Michele
5 stars review from Michele
The coin is in very good condition and arr...
The coin is in very good condition and arrived quickly. Thank you!