Finger Millet 1 Franc Rwanda Authentic Coin Money for Jewelry and Craft Making
Regular price
Sale price
$2.33 USD
Unit price
per
Finger Millet 1 Franc Rwanda Authentic Coin Money for Jewelry and Craft Making
Obverse: Millet flower with legend around, date below.
Uburo (Rwanda language), or African Finger Millet (Binomial Name: Eleusine coracana)
Lettering: BANQUE . NATIONALE . DU . RWANDA
Translation: NATIONAL . BANK . OF . RWANDA
Reverse: Coat of Arms with denomination above
Lettering: UN · FRANC 1
REPUBLIQUE RWANDAISE
LIBERTE · COOPERATION · PROGRES
Translation: ONE · FRANC 1
REPUBLIC OF RWANDA
FREEDOM COOPERATION PROGRESS
Features
Issuer Rwanda
Period Republic (1964-date)
Type Standard circulation coin
Years 1974-1985
Value 1 Franc (1 RWF)
Currency Franc (1964-date)
Composition Aluminium
Weight 1.06 g
Diameter 21 mm
Thickness 1.3 mm
Shape Round
Orientation Coin alignment ↑↓
Demonetized Yes
Number N# 4452
References KM# 12, Schön# 13
Wikipedia:
Eleusine coracana, or finger millet, also known as ragi in India, kodo in Nepal, is an annual herbaceous plant widely grown as a cereal crop in the arid and semiarid areas in Africa and Asia. It is a tetraploid and self-pollinating species probably evolved from its wild relative Eleusine africana.
Finger millet is native to the Ethiopian and Ugandan highlands. Interesting crop characteristics of finger millet are the ability to withstand cultivation at altitudes over 2000 m above sea level, its high drought tolerance, and the long storage time of the grains.
Finger millet monocrops grown under rainfed conditions are most common in drier areas of Eastern Africa. In addition, intercropping with legumes, such as cowpea or pigeon pea, are also quite common in East Africa. Tropical Central Africa supports scattered regions of finger millet intercropping mostly with legumes, but also with cassava, plantain, and vegetables.
Finger millet can be ground into a flour and cooked into cakes, puddings or porridge. The flour is made into a fermented drink (or beer) in Nepal and in many parts of Africa. The straw from finger millet is used as animal fodder.
********
The first coat of arms of the Republic was adopted after the proclamation of independence by Art. 4 of the republican constitution.
....The Motto of the Republic shall be "Liberty, Cooperation, Progress."
...The Seal of the Republic shall be composed of ideograms of a dove and olive branch, a hoe and billhook, a bow and arrow, respectively symbolizing peace, work, and the defense of democratic liberties, in addition to the name and the motto of the Republic, all of it being framed by two National Flags placed opposite each other.
Source: http://www.hubert-herald.nl/Rwanda.htm
Share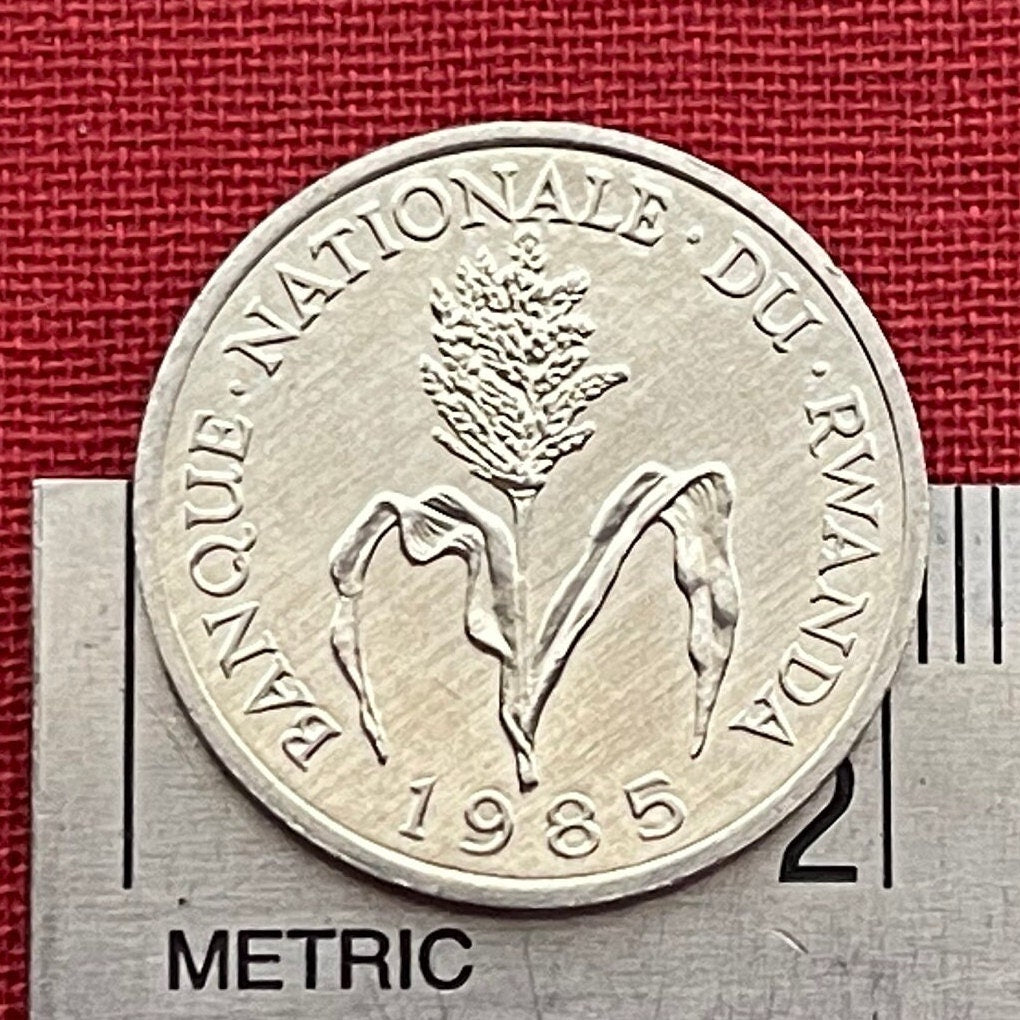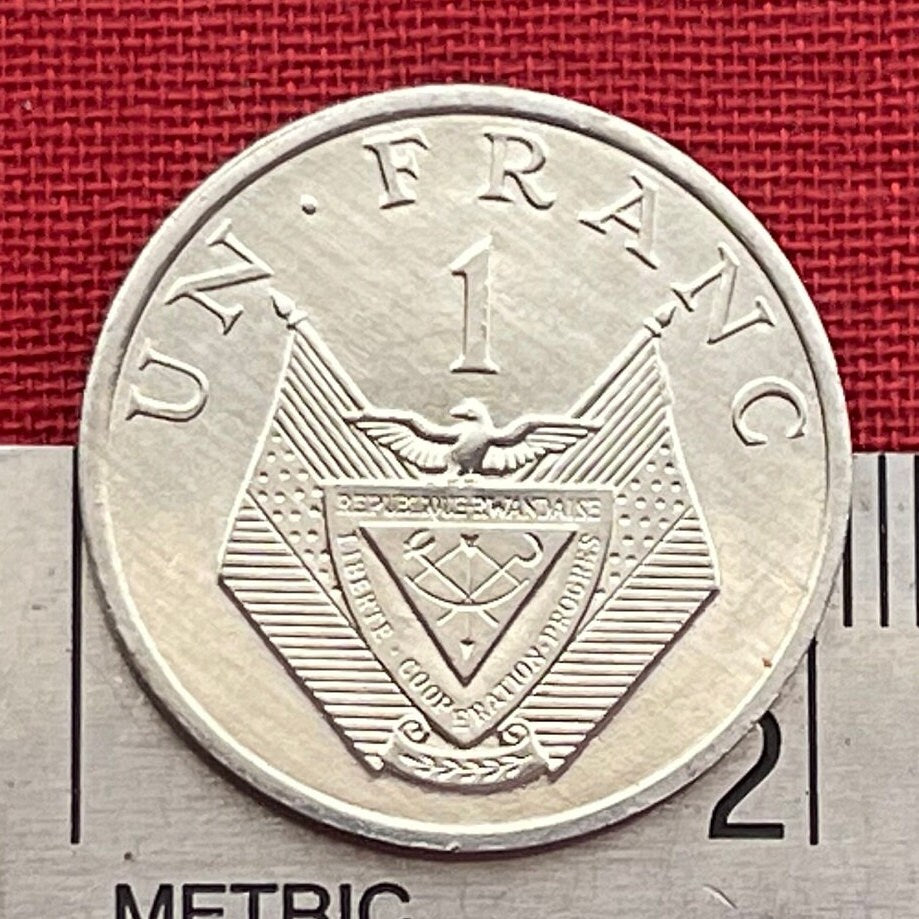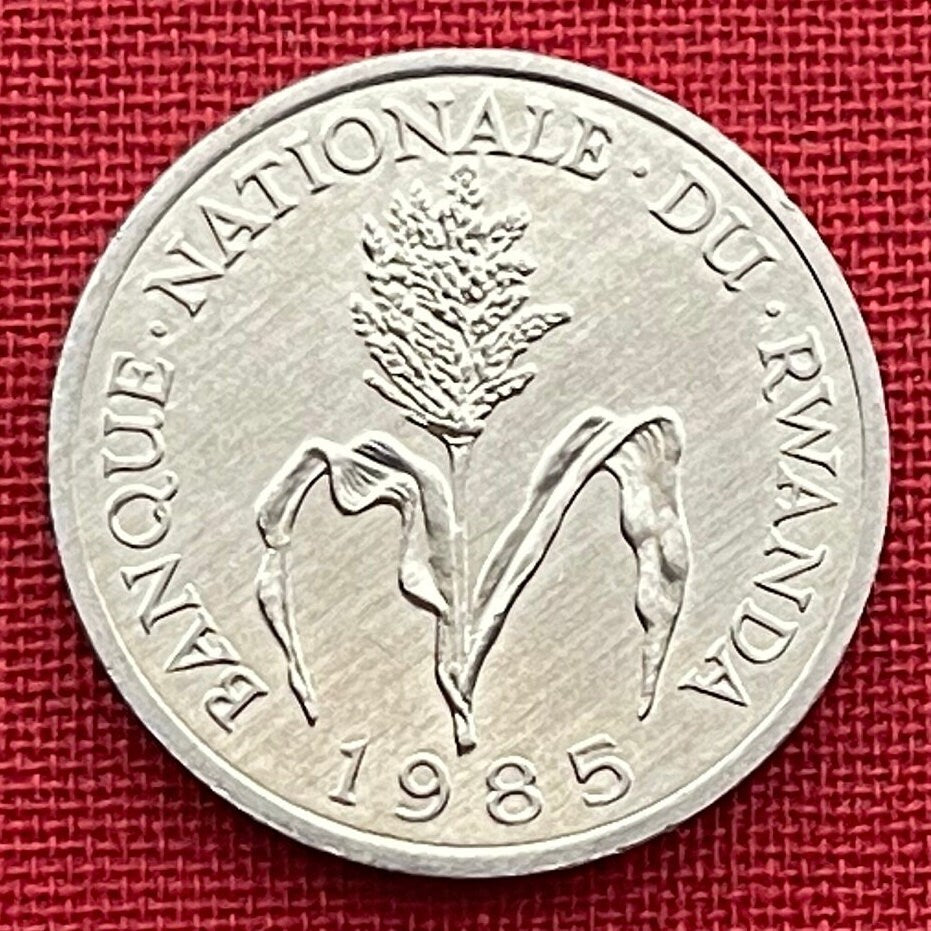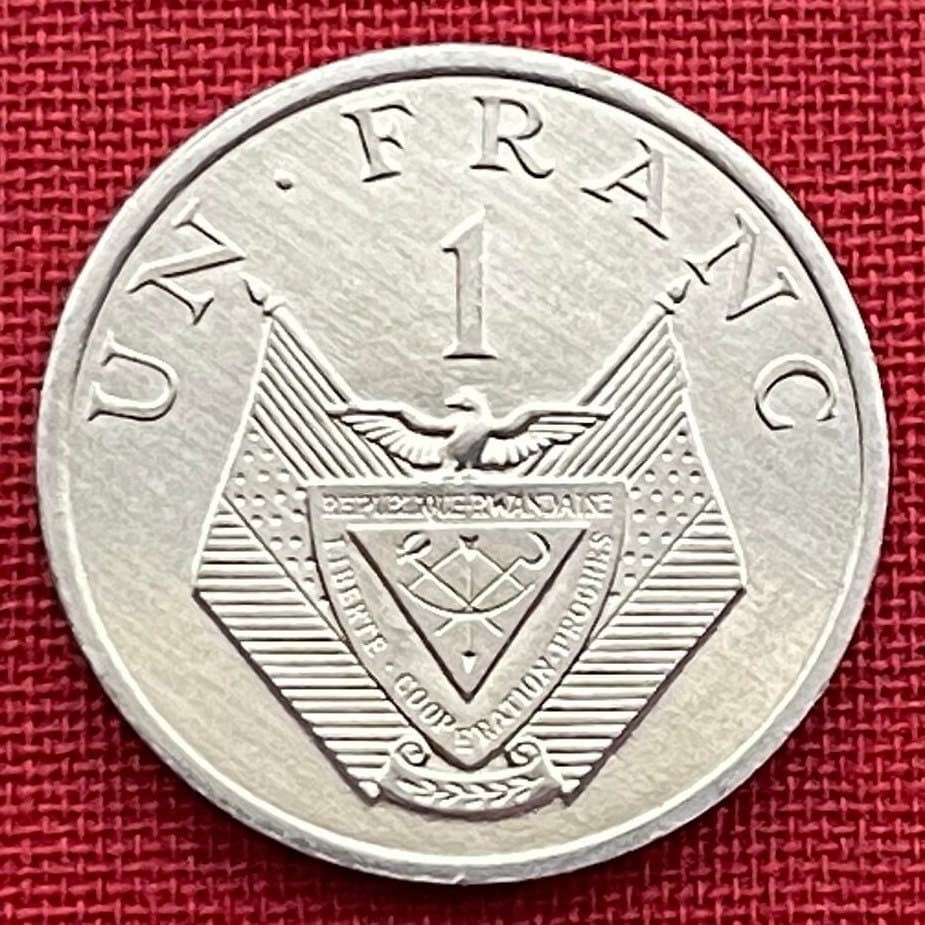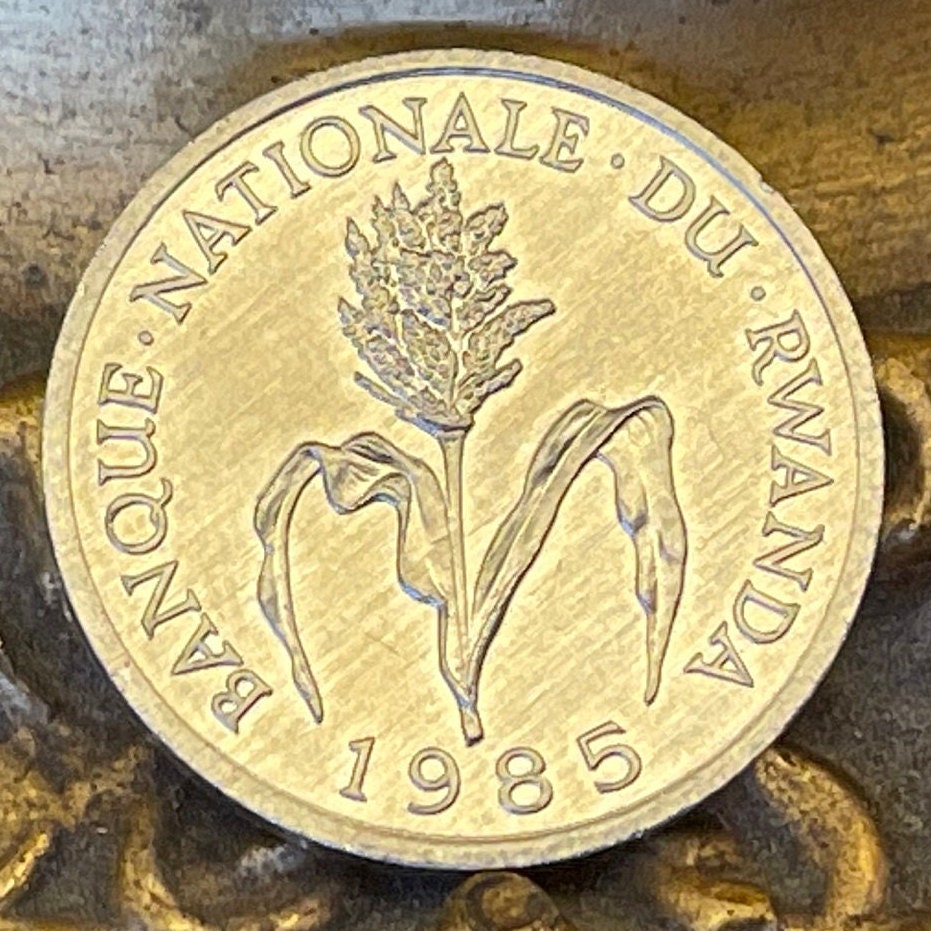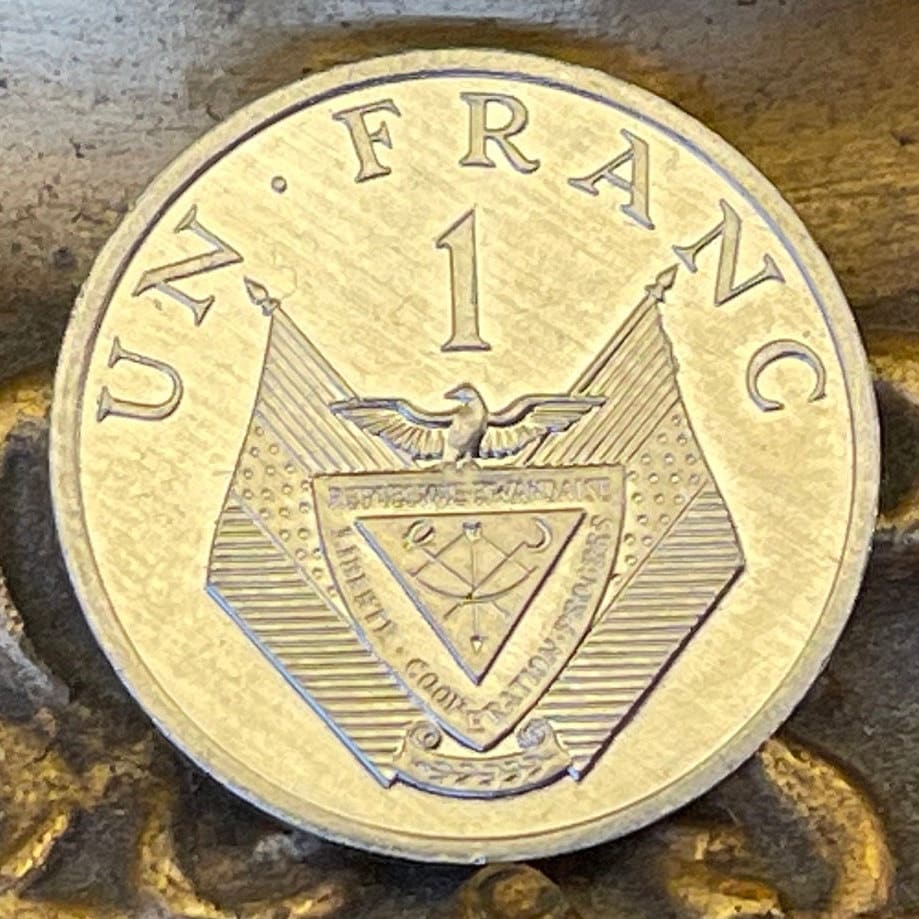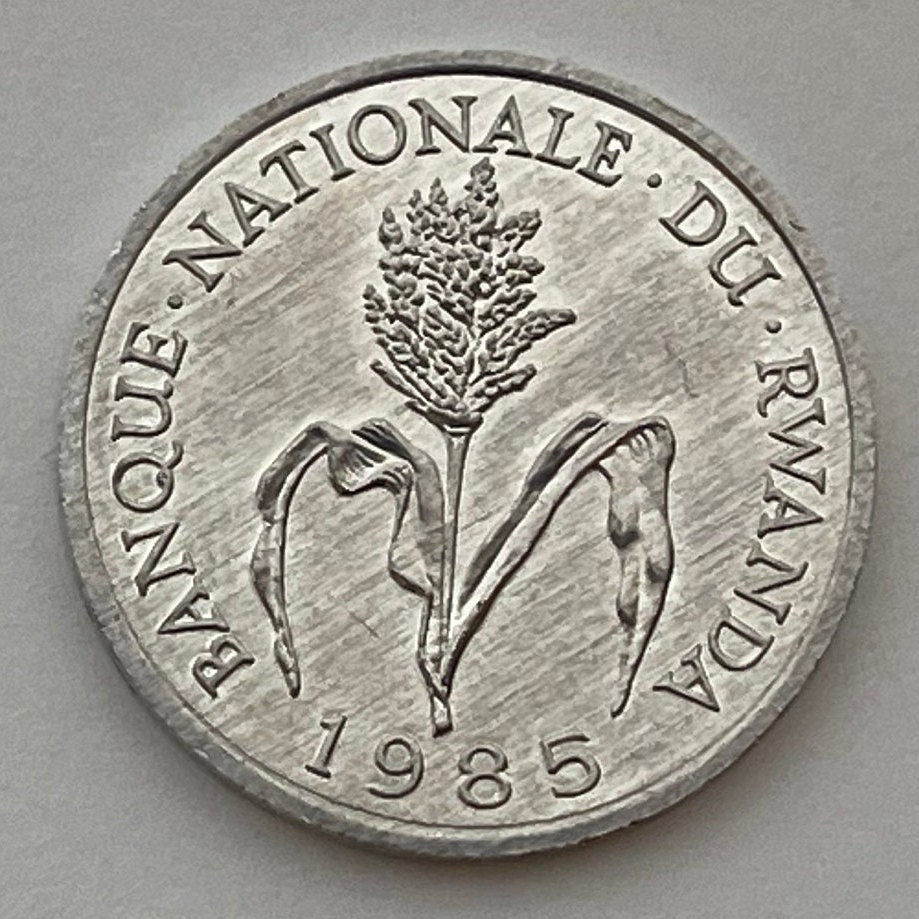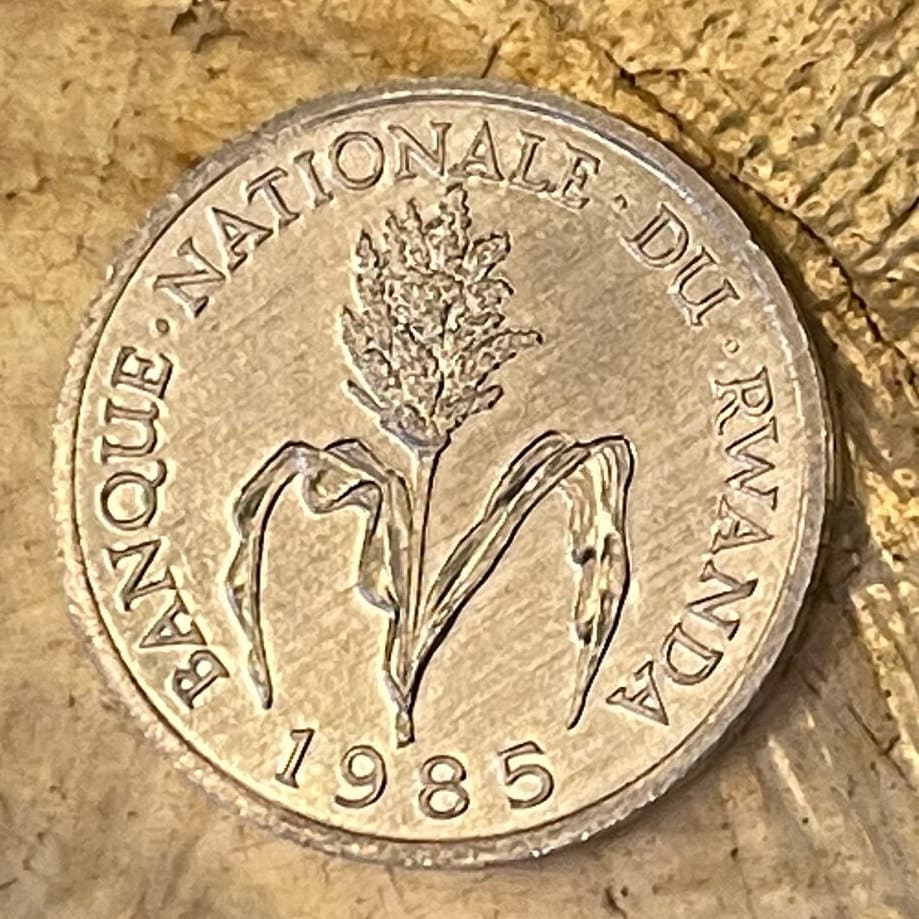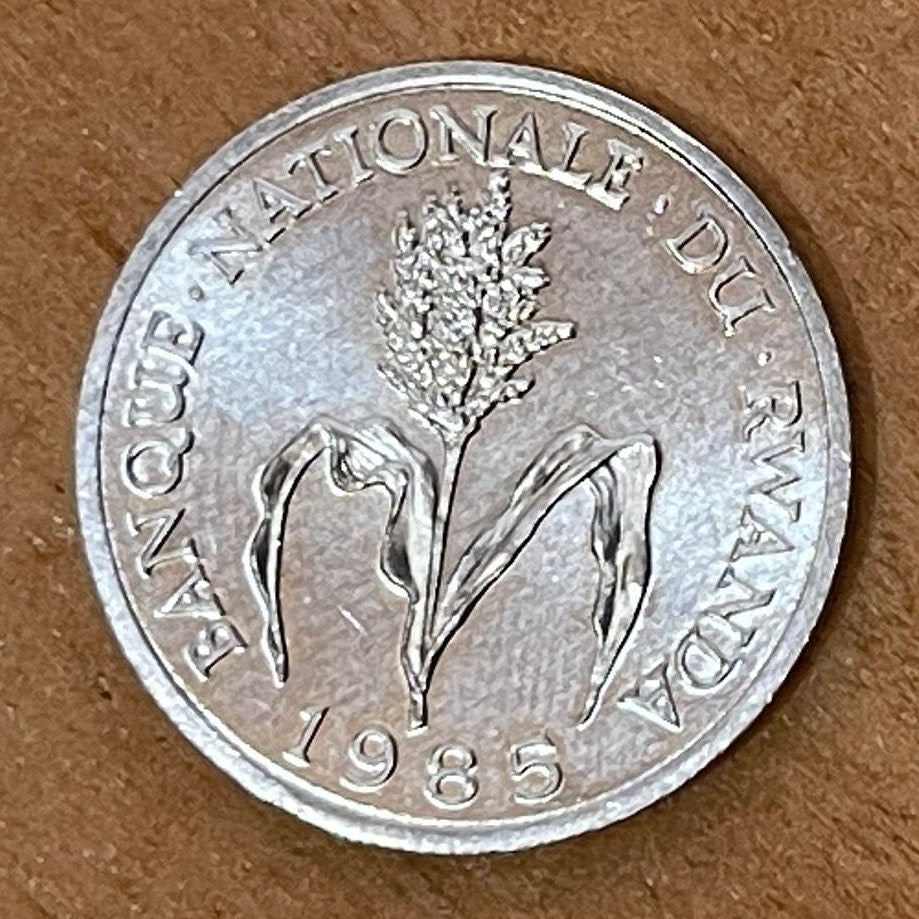 5 stars review from Crystal
5 stars review from Crystal