Fish Eagle & President Muluzi Malawi 1 Kwacha Authentic Coin Money for Jewelry and Craft Making (President Bakili Muluzi)
Regular price
Sale price
$6.39 USD
Unit price
per
Fish Eagle & President Muluzi Malawi 1 Kwacha Authentic Coin Charm for Jewelry and Craft Making (President Bakili Muluzi)
Obverse:
Head of President Bakili Muluzi
Lettering: MALAŴI
Reverse:
African Fish Eagle
Lettering:
ONE KWACHA
Features
Issuer Malawi
Period Republic (1966-date)
Type Standard circulation coin
Years 1996-2003
Value 1 Kwacha
1.00 MWK = 0.0012 USD
Currency Kwacha (1971-date)
Composition Brass plated steel
Weight 9.0 g
Diameter 26.0 mm
Thickness 2.47 mm
Shape Round
Orientation Medal alignment ↑↑
Number N# 4782
References KM# 28
Wikipedia:
The African fish eagle (Haliaeetus vocifer) or the African sea eagle, is a large species of eagle found throughout sub-Saharan Africa wherever large bodies of open water with an abundant food supply occur. It is the national bird of Namibia and Zambia. As a result of its large range, it is known in many languages. Examples of names include: nkwazi in Chewa, aigle pêcheur in French, hungwe in Shona, inkwazi in isiZulu, and 'ntšhu' (pronounced "ntjhu") in Northern Sotho. This species may resemble the bald eagle in appearance; though related, each species occurs on different continents, with the bald eagle being resident in North America.
******************
Elson Bakili Muluzi (born March 17, 1943 in Machinga, Nyasaland[1]) is a Malawian politician who was the first freely elected President of Malawi from 1994 to 2004. He was also chairman of the United Democratic Front (UDF) until 2009. He succeeded Hastings Kamuzu Banda as Malawi's president. He also served in Banda's cabinet as Minister without Portfolio, before retiring in 1980.
Share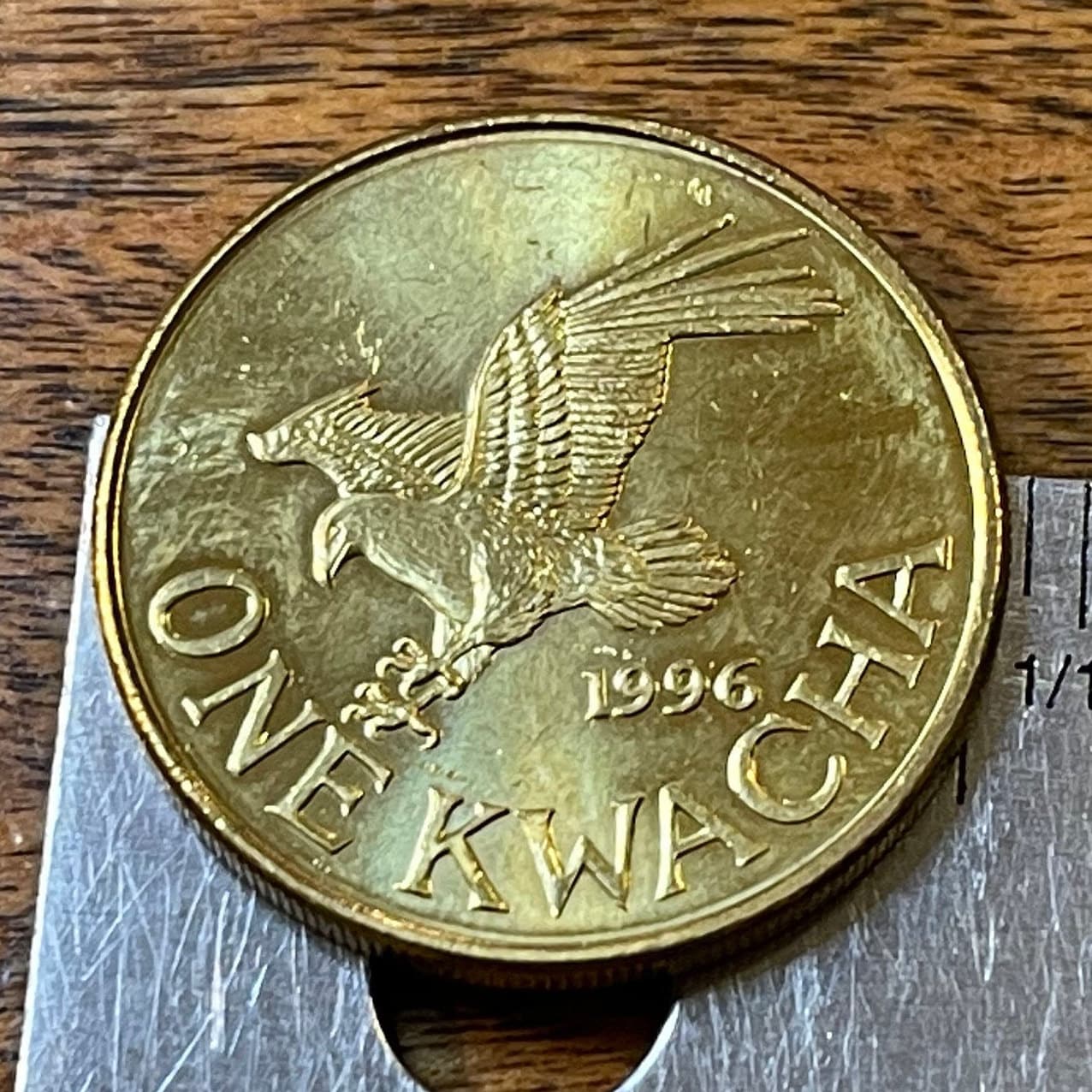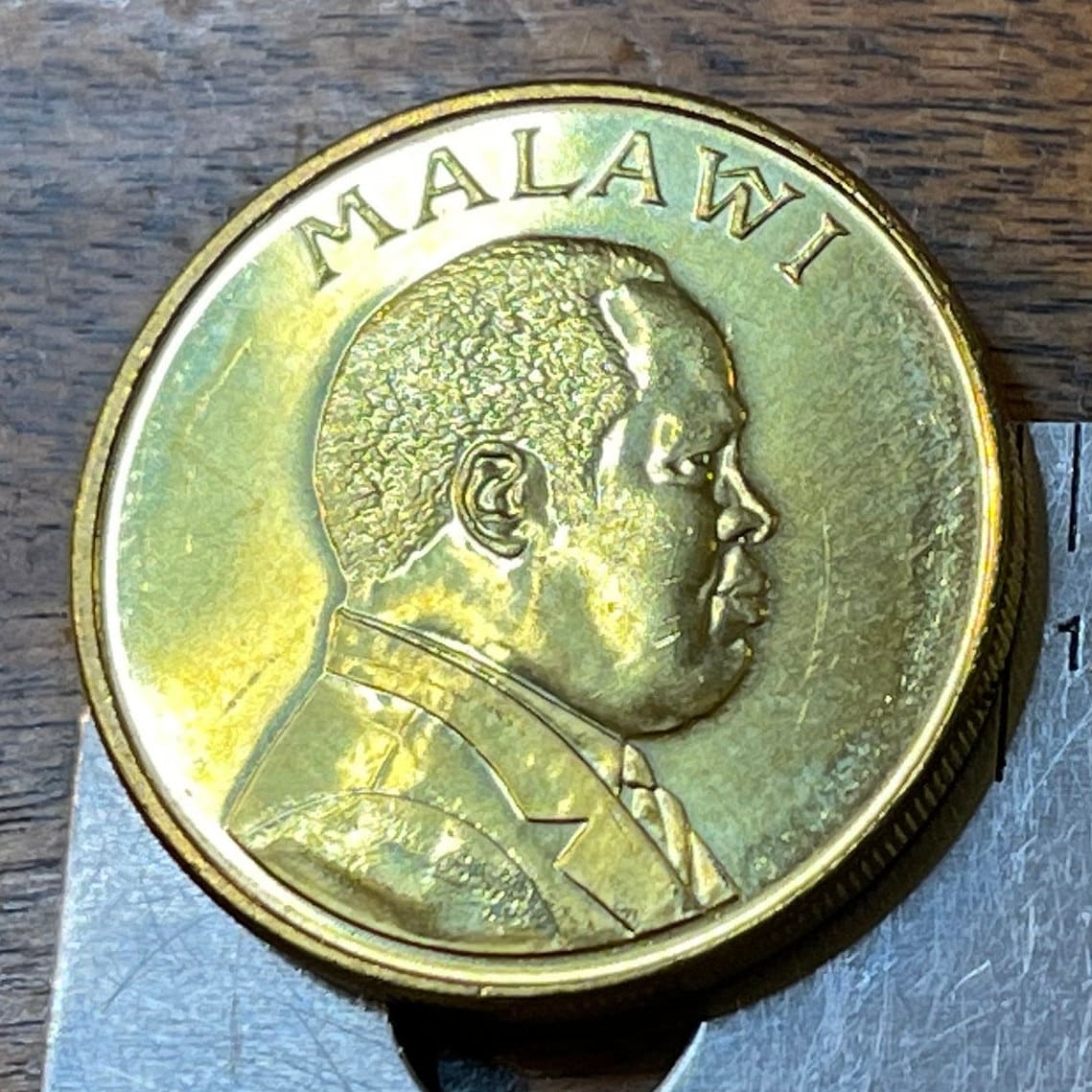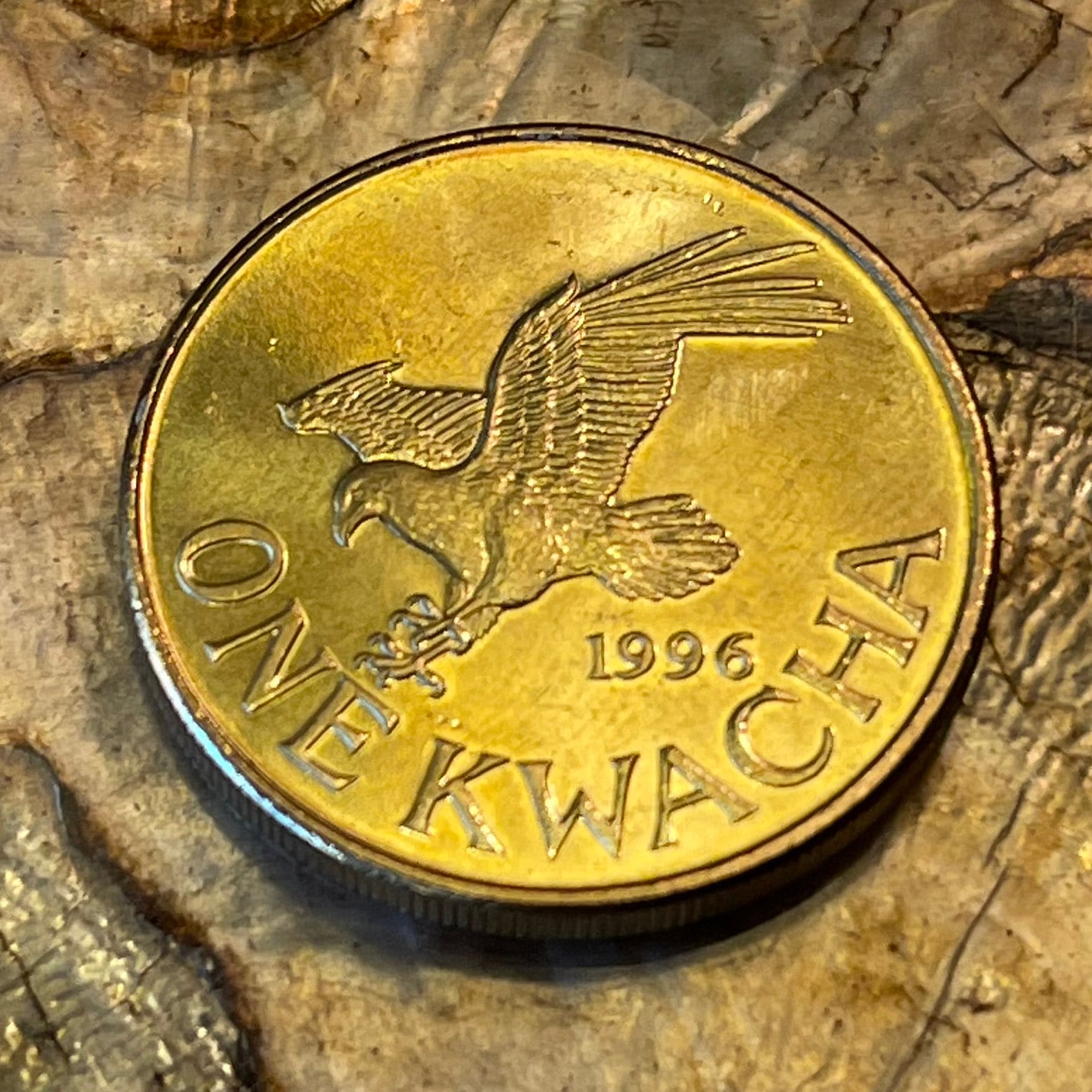 great coin! fast service! thanks!
great coin! fast service! thanks!