Flock of Birds & Icebreaker Urho 5 Markkaa Finland Authentic Coin Money for Jewelry and Craft Making (Urho Kekkonen) (Arctic)
Regular price
Sale price
$4.66 USD
Unit price
per
Flock of Birds & Icebreaker Urho 5 Markkaa Finland Authentic Coin Money for Jewelry and Craft Making (Urho Kekkonen)
Reverse: Stylized flock of birds.
Lettering: 5 MARKKAA
Obverse: Icebreaker ship on ice boulders. Name of the state in Finnish and Swedish, and date, below.
Lettering: SUOMI FINLAND
Edge: Smooth with inscription
Lettering: REPUBLIKEN FINLAND * SUOMEN TASAVALTA *
Features
Issuer Finland
Period Republic (1919-date)
Type Standard circulation coin
Years 1979-1993
Value 5 Markkaa (5 FIM)
Currency New markka (1963-2001)
Composition Aluminium-bronze
Weight 8 g
Diameter 26.2 mm
Thickness 2.1 mm
Shape Round
Orientation Medal alignment ↑↑
Demonetized 12-31-1997
Number N# 1531
References KM# 57, Schön# 66
Wikipedia:
The avifauna of Finland included a total of 483 confirmed species as of March 2020, according to BirdLife Suomi.
*******
Wikipedia:
The vessel URHO (IMO: 7347615, MMSI 230290000) is an Icebreaker built in 1975 (46 years old) and currently sailing under the flag of Finland.
Source: https://www.vesselfinder.com/vessels/URHO-IMO-7347615-MMSI-230290000
In a name-giving ceremony held on 5 March 1975, President of Finland Urho Kekkonen named Finland's largest and most powerful icebreaker built to that date "Urho", his namesake. This was a watershed event in Finnish winter navigation: since the Urho was commissioned, all of Finland's 23 winter ports have remained open for year-round navigation.
This big and powerful workhorse was a result of innovative thinking. For the first time in the world, a scale model was used in ice trials to help the design process. A test pool built in Vallila in Helsinki and funded by Exxon was used to simulate an icebreaker's passage through even ice fields and pack ice.
The Urho's displacement is 60 per cent greater than that of its predecessors, but it only has two-thirds of their ice resistance. Furthermore, in response to the growing average size of ships navigating in the Baltic Sea, the Urho was built wider than its predecessors. Another novelty at the time of the Urho's christening was a bridge with 360-degree visibility, which makes it easier to maintain visual contact with ships being towed.
The Urho's fore thrusters rotate inwards and push water underneath the hull when the ship is sailing ahead. Water flowing along the vessel's sides helps to reduce friction between the ship's hull and ice. The rear thrusters rotate outwards, causing the crushed ice to be thrust under the unbroken ice sheet and allowing the broken channel to remain open. The ship is also equipped with a heeling mechanism for difficult ice conditions. When the system is in operation, three pumps transfer water inside the hull and are capable of heeling the Urho by 13 degrees in 50 seconds.
The Urho has four sister ships: the Finnish Sisu and the Atle, Ymer and Frej, which sail under the Swedish flag.
One of the design principles guiding the Urho's construction was its planned role as a PR ship for senior government executives. To this end, the vessel features two saunas, a swimming pool, a gym and a library. Foreign heads of state and high-level delegations have been entertained in the Urho's lounge. The interior of the ship is decorated with paintings by renowned Finnish artists.
Source: https://www.arctia.fi/en/arctia-ltd./fleet/ib-urho.html
********
Wikipedia:
Urho Kaleva Kekkonen (pronounced [ˈurho ˈkekːonen] (About this soundlisten); 3 September 1900 – 31 August 1986), often referred to by his initials UKK, was a Finnish politician who served as the eighth and longest-serving President of Finland from 1956 until 1982. He was the third and most recent president from the Agrarian League/Center Party. As head of state for nearly 26 years, he dominated Finnish politics, held a large amount of power, won his later elections with little opposition and has often been classified as an autocrat. Nevertheless, he remains a respected figure.
As president, Kekkonen continued the "active neutrality" policy of his predecessor President Juho Kusti Paasikivi, a doctrine that came to be known as the "Paasikivi–Kekkonen line", under which Finland retained its independence while maintaining good relations and extensive trade with members of both NATO and the Warsaw Pact. Critical commentators referred to this policy of appeasement pejoratively as Finlandization. He hosted the European Conference on Security and Co-operation in Helsinki in 1975 and was considered a potential candidate for the Nobel Peace Prize that year. He is credited by Finnish historians for his foreign and trade policies, which allowed Finland's market economy to keep pace with Western Europe even with the Soviet Union as a neighbor, and for Finland to gradually take part in the European integration process. On the other hand, his perceived hunger for power, his divide-and-rule attitude in domestic politics and the lack of genuine political opposition, especially during the latter part of his presidency, significantly weakened Finnish democracy during his presidency.[2] After Kekkonen's presidency, the reform of the Constitution of Finland was initiated by his successors to increase the power of the Parliament and the Prime Minister at the expense of the President.
Share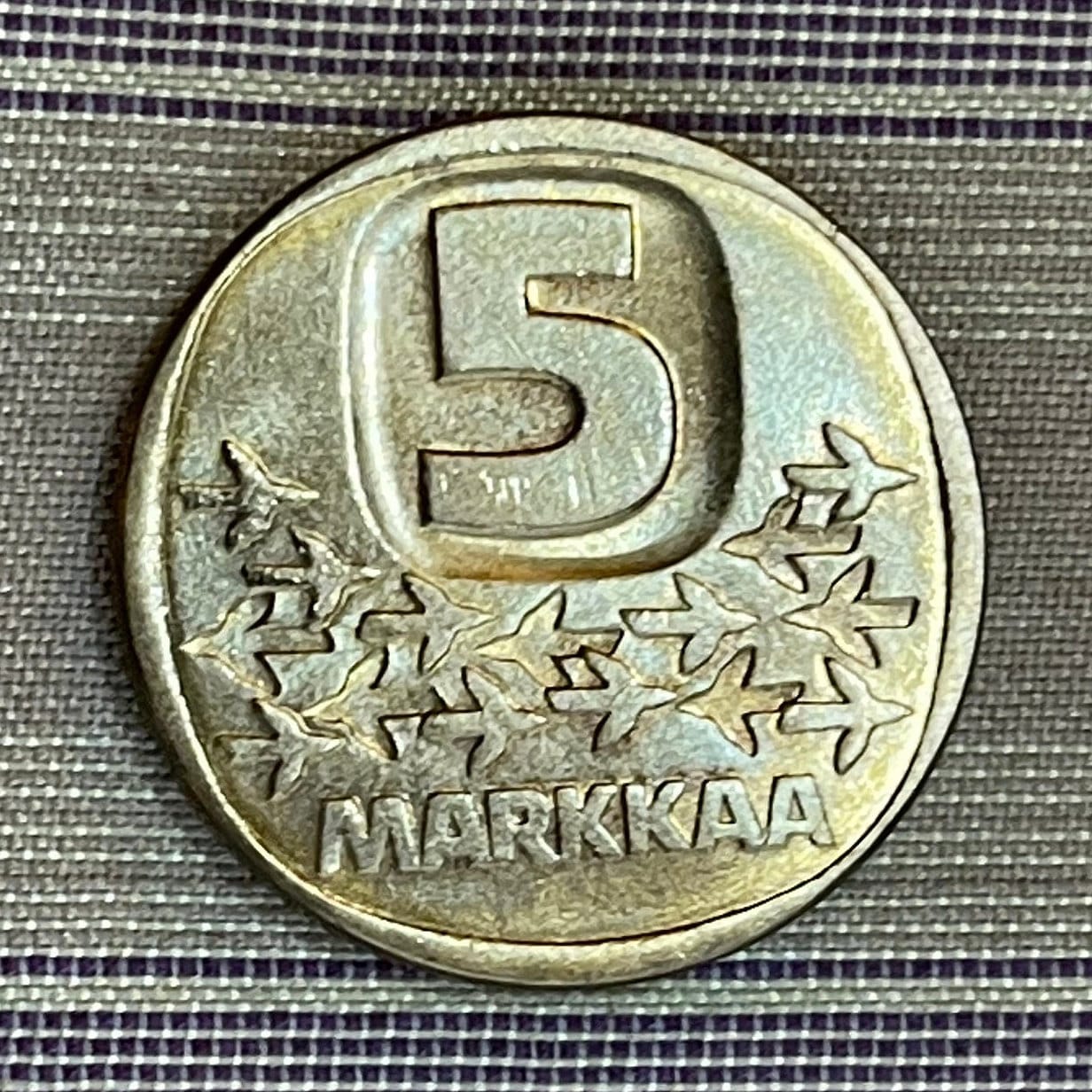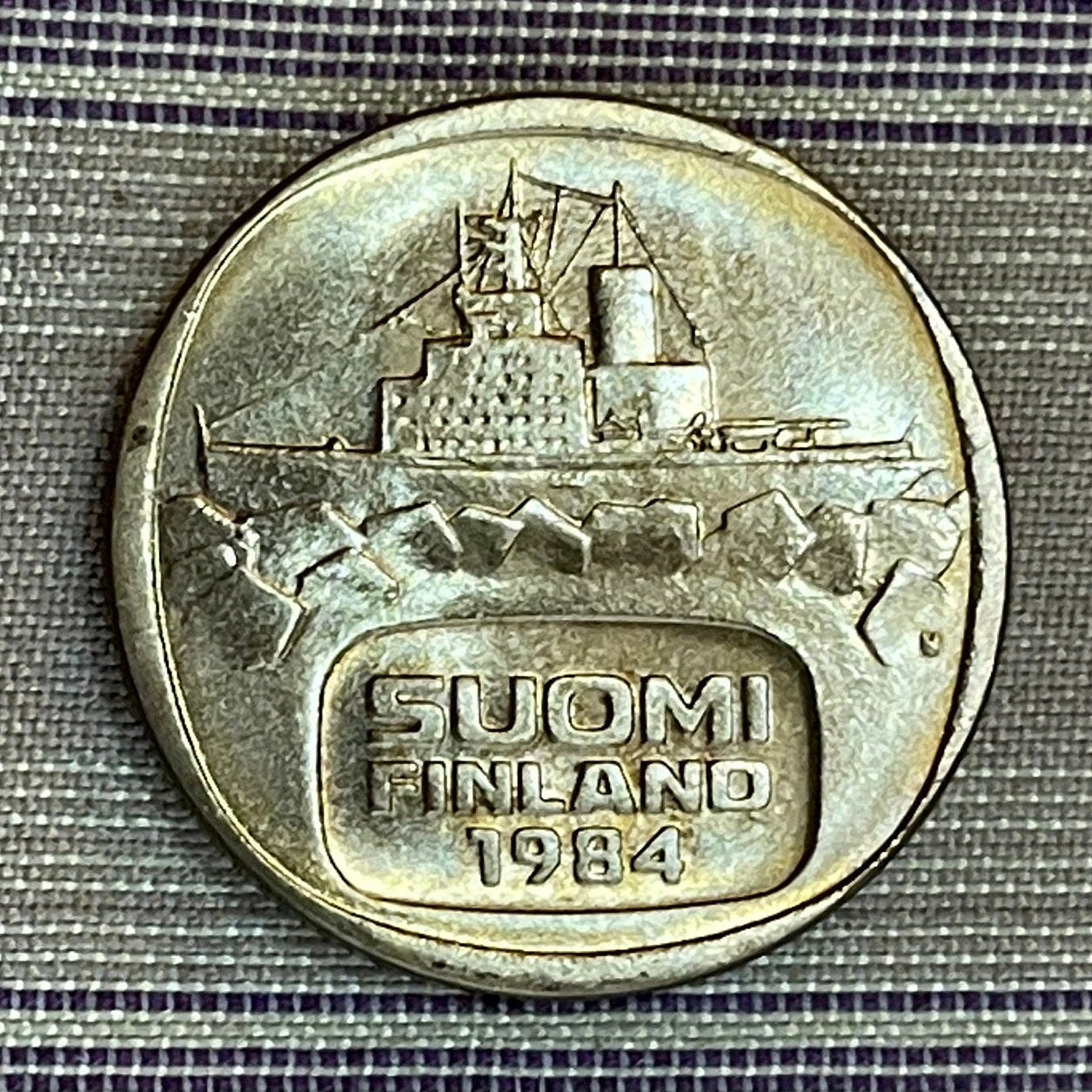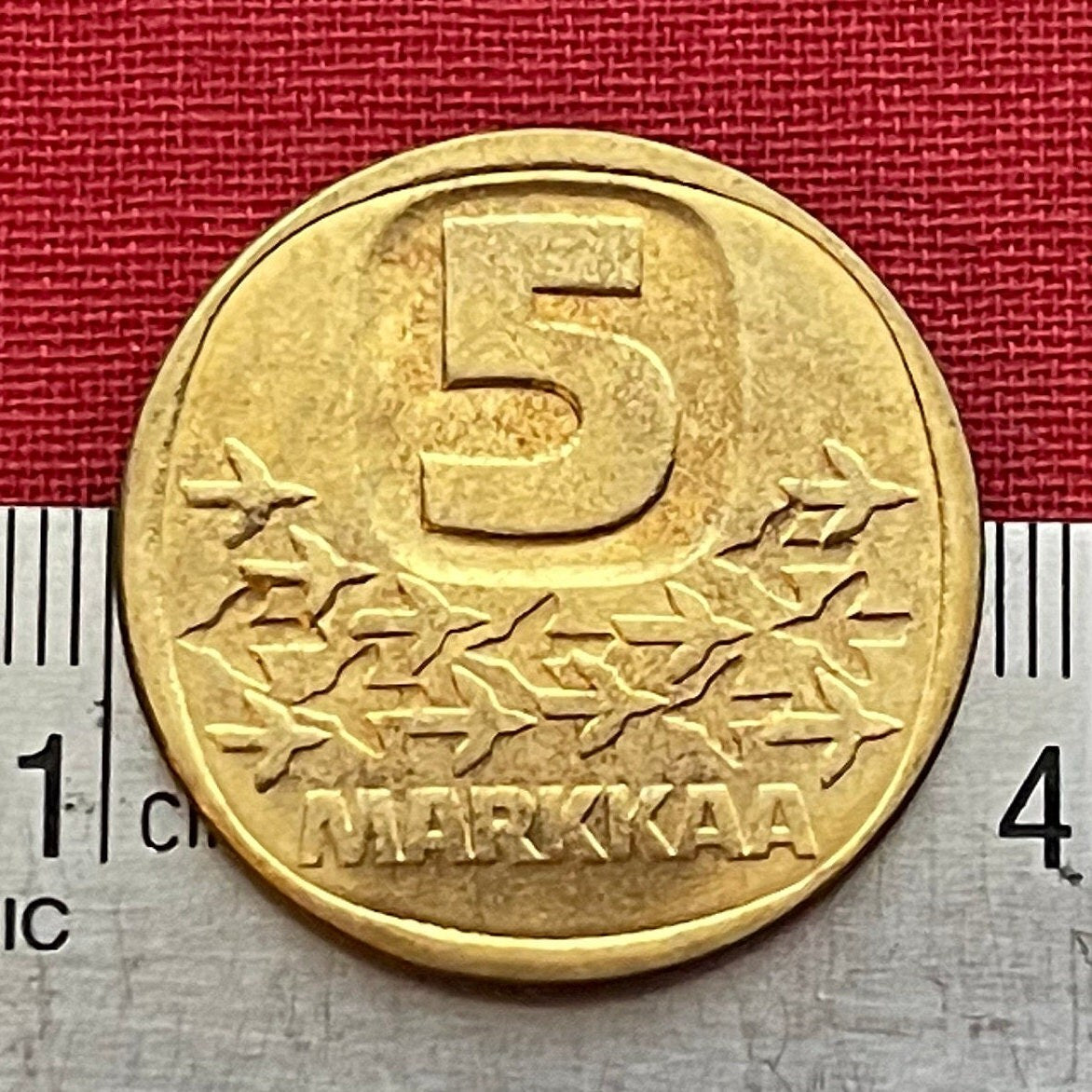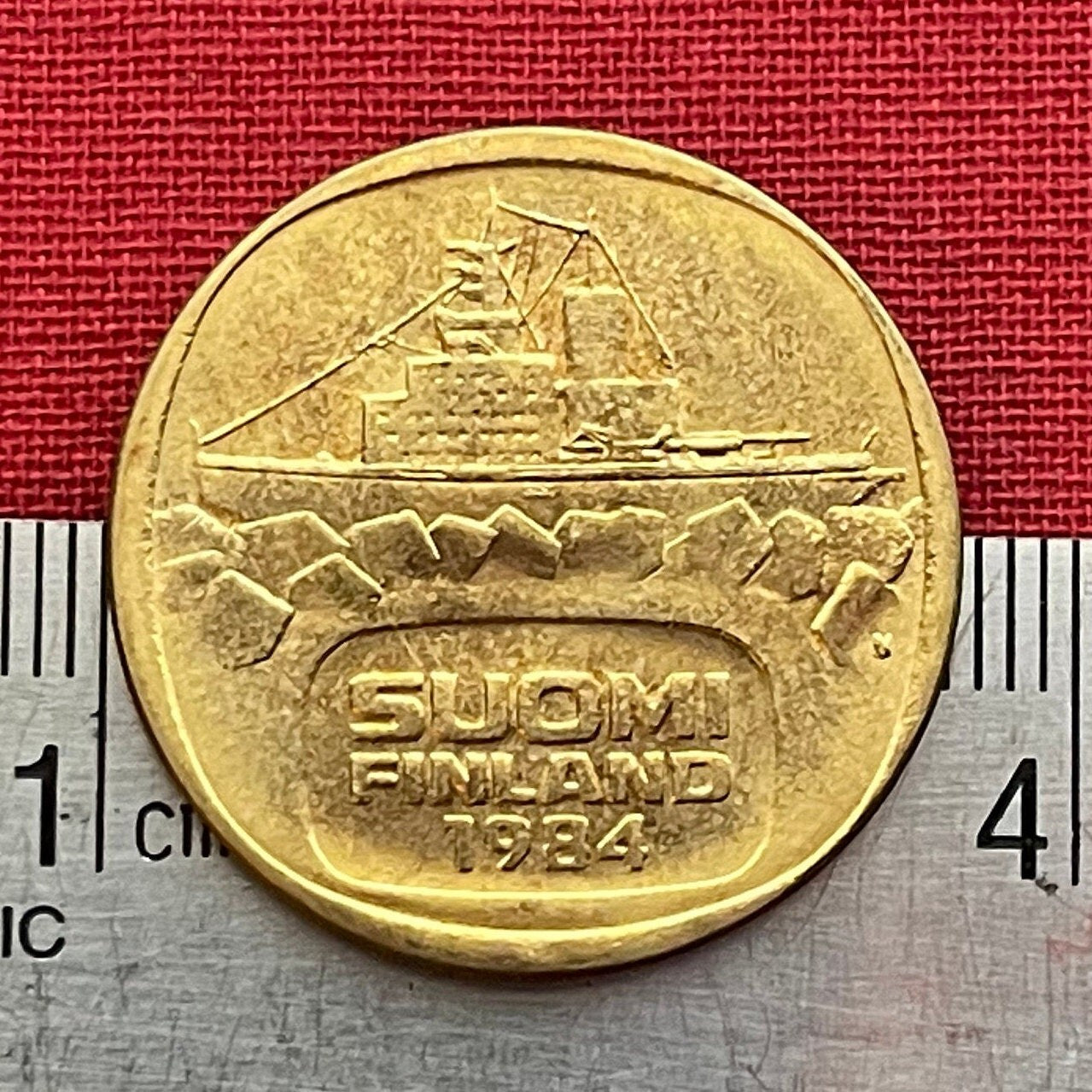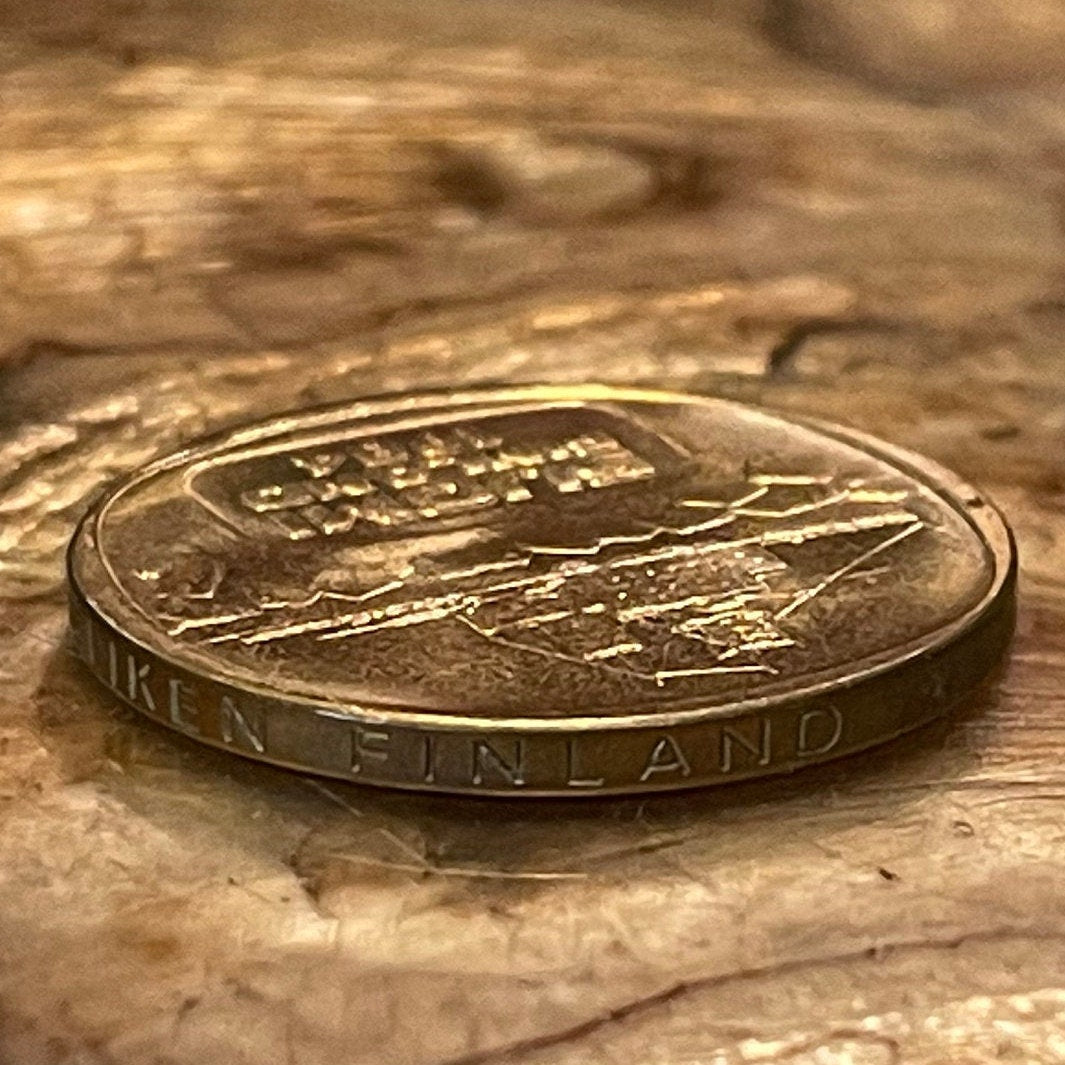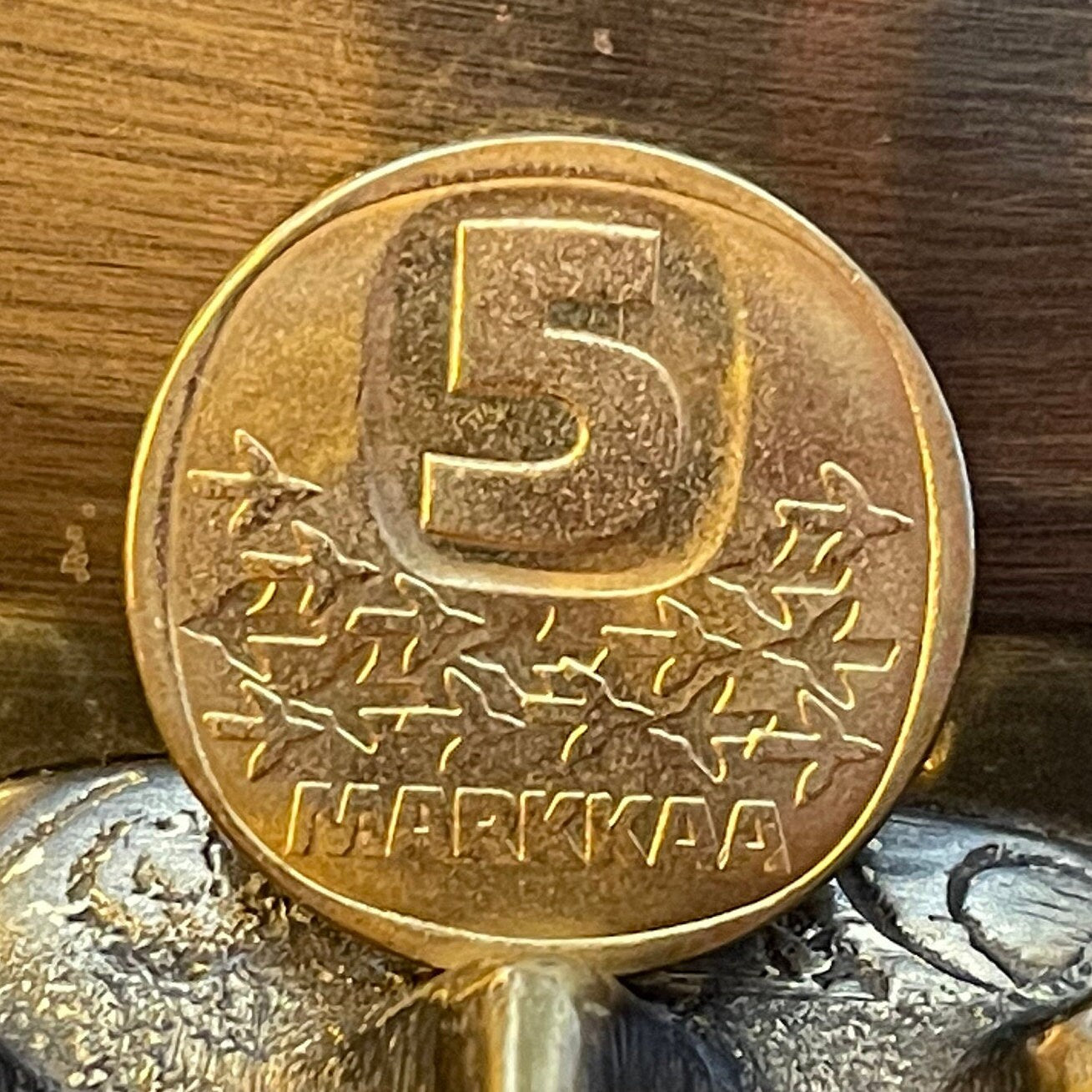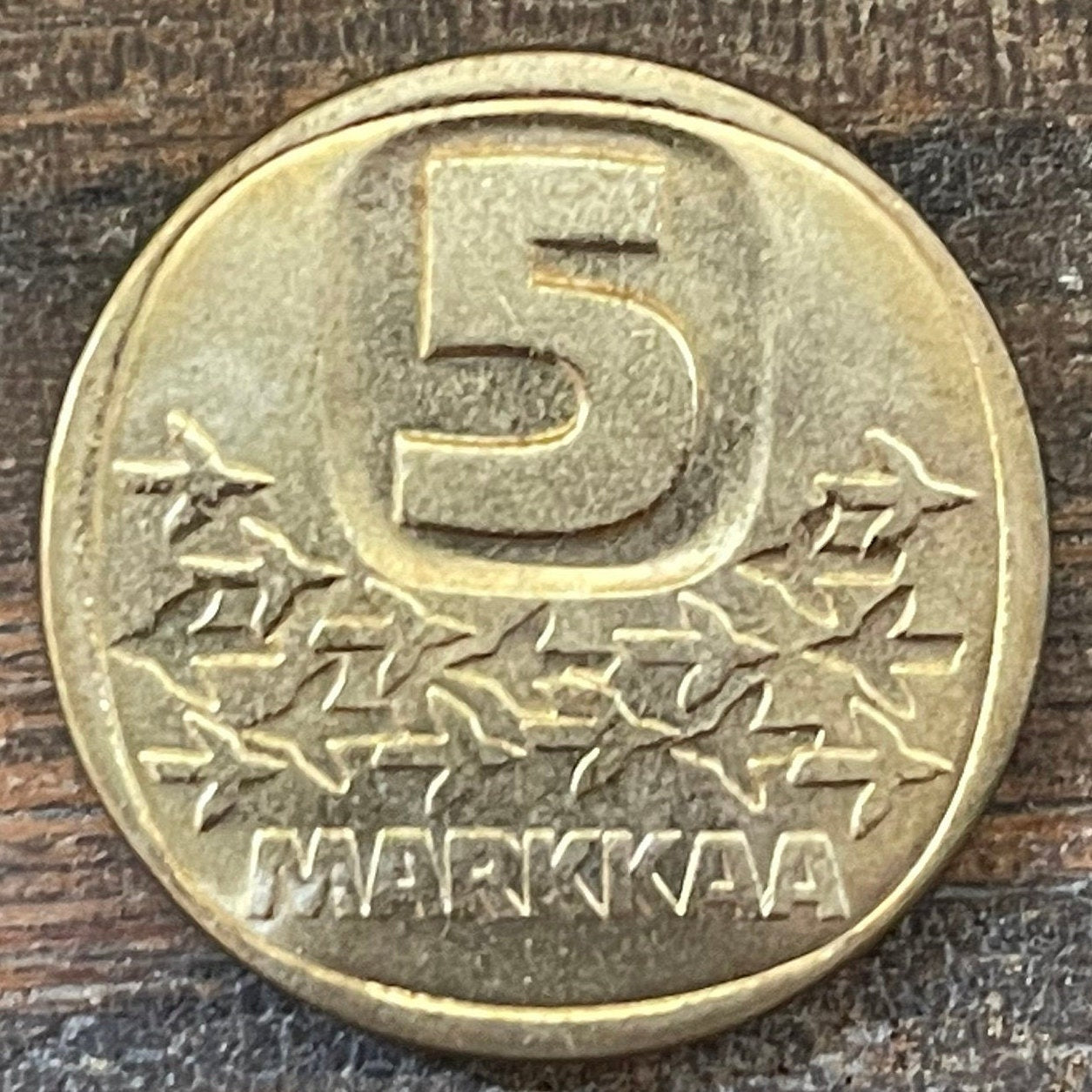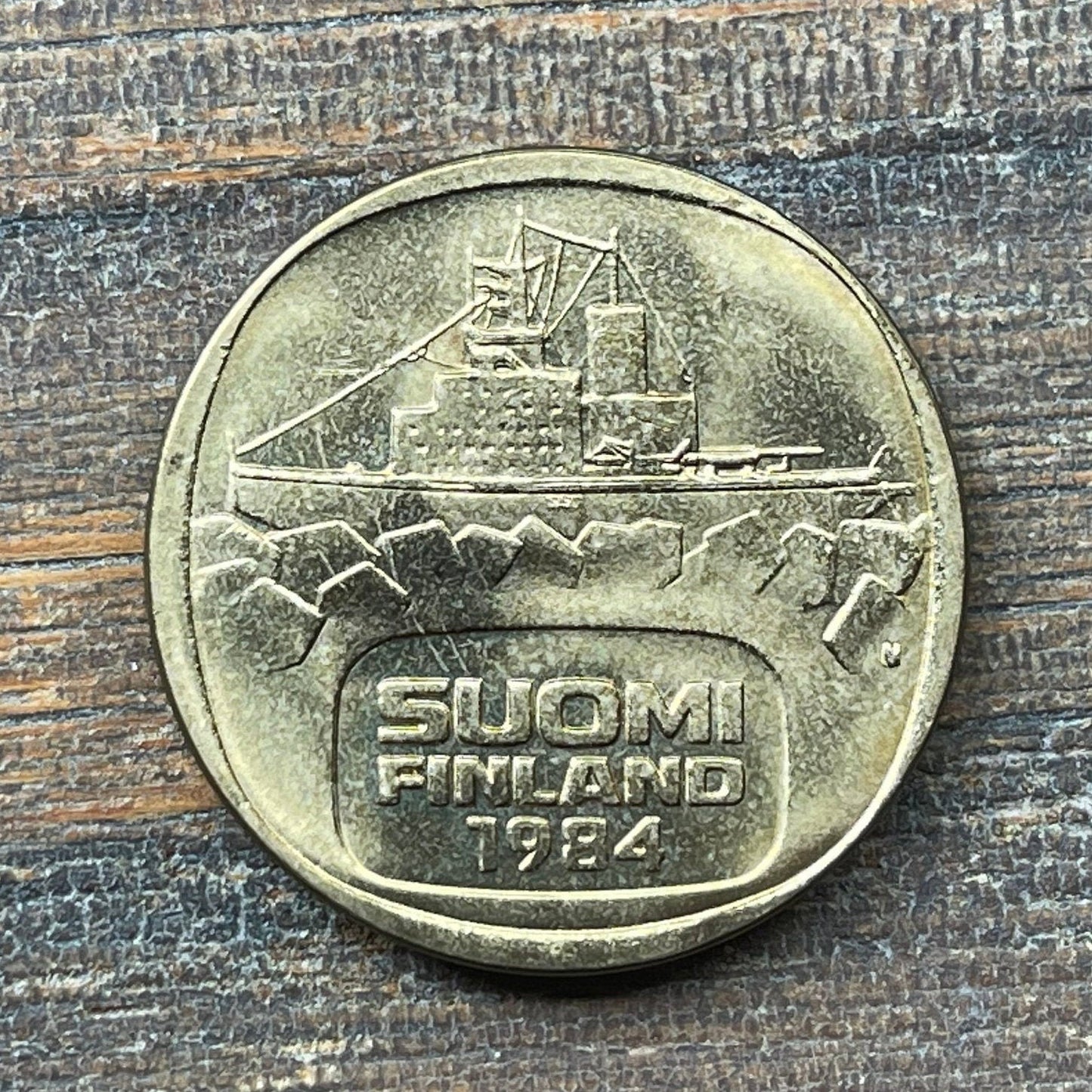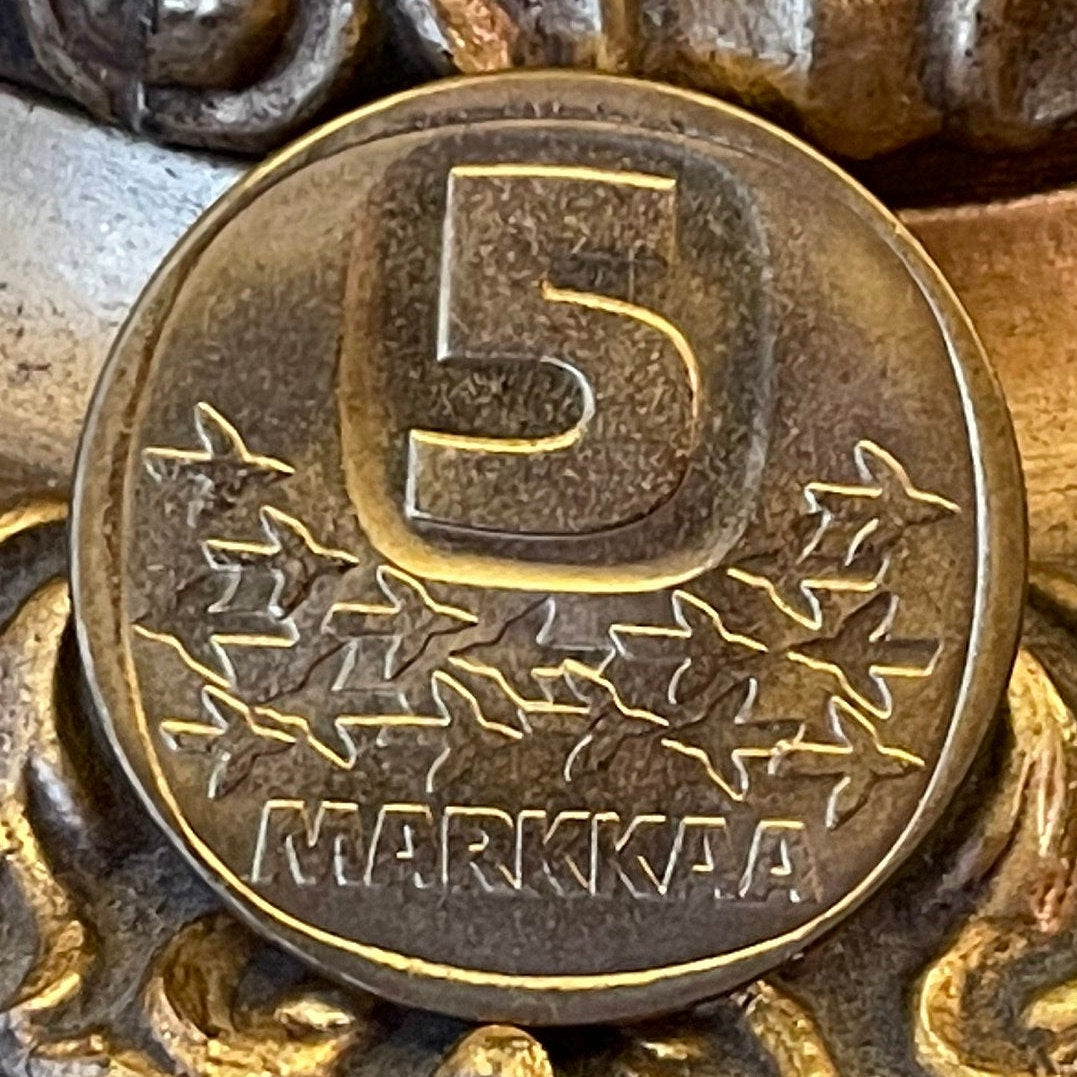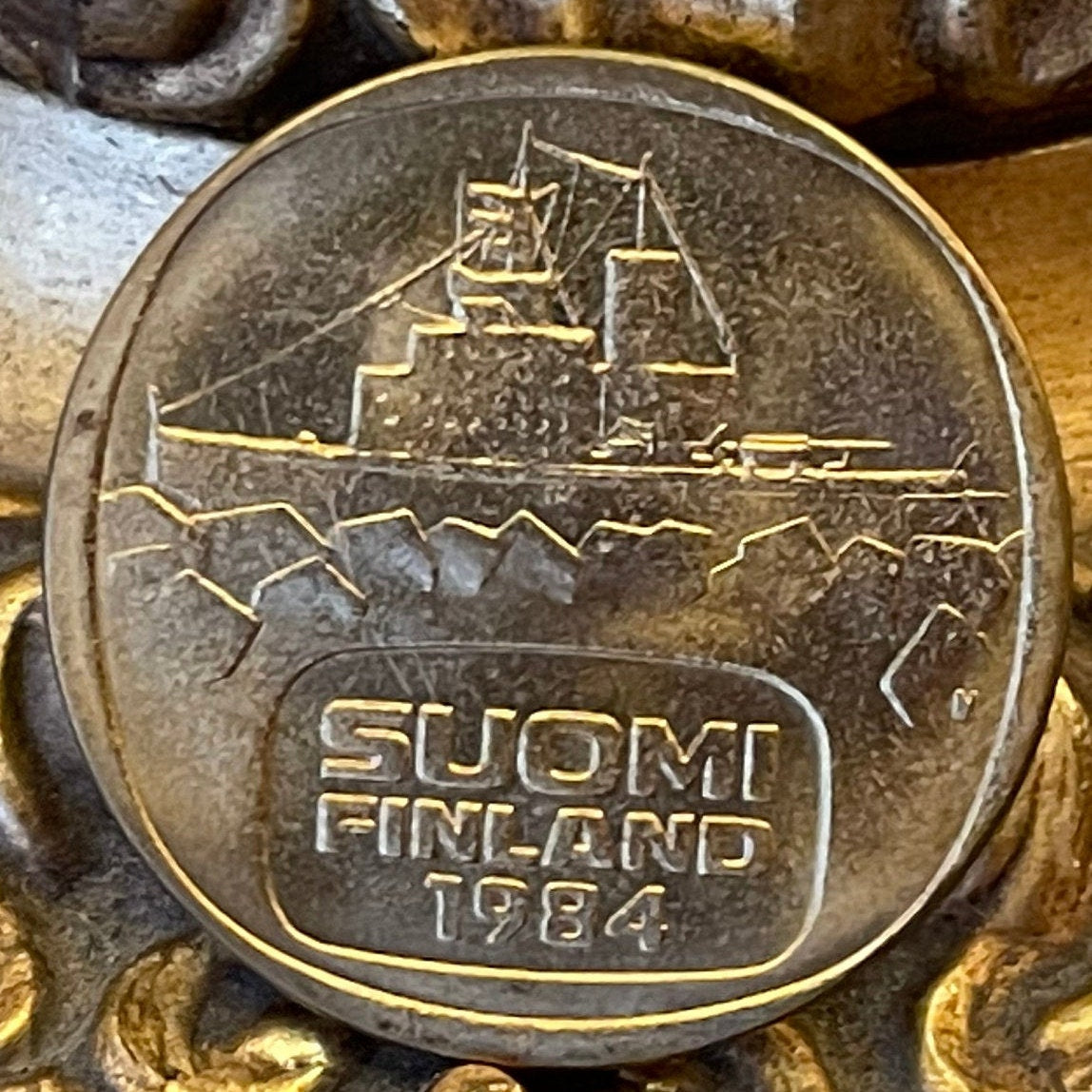 Flipped it and won a prize!
Flipped it and won a prize!
5 stars review from Derek
5 stars review from Derek
Very nice. Thank you much.
Very nice. Thank you much.