Gemini the Twins 10 Shillings Somaliland Authentic Coin Money for Jewelry and Crafts (Zodiac Series) (Astrology) (Castor) (Pollux) Dioscuri
Regular price
Sale price
$4.99 USD
Unit price
per
Gemini the Twins 10 Shillings Somaliland Authentic Coin Money for Jewelry and Craft Making (Zodiac Series) (Astrology) (Castor) (Pollux) Dioscuri
Commemorative issue: Zodiac Series - Gemini the Twins
Reverse: Twins with bow and arrow, astrological symbol right, date below
Lettering: GEMINI
♊︎
2006
Obverse: Denomination
Lettering: • BAANKA SOMALILAND •
10/- TEN SOMALILAND SHILLINGS
Features
Issuer Somaliland
Ruling authority Republic (1991-date)
Type Circulating commemorative coin
Year 2006
Value 10 Shillings (10 SLS)
Currency Shilling (1994-date)
Composition Stainless steel
Weight 4.8 g
Diameter 24.9 mm
Thickness 1.50 mm
Shape Round
Orientation Medal alignment ↑↑
Number N# 2526
References KM# 11
Element: Air
Color: Light-Green, Yellow
Quality: Mutable
Day: Wednesday
Ruler: Mercury
Greatest Compatibility: Sagittarius, Aquarius
Lucky Numbers: 5, 7, 14, 23
Dates: May 21 - June 20
Gemini ( May 21 - June 20)
Gemini Traits
Strengths: Gentle, affectionate, curious, adaptable, ability to learn quickly and exchange ideas
Weaknesses: Nervous, inconsistent, indecisive
Gemini likes: Music, books, magazines, chats with nearly anyone, short trips around the town
Gemini dislikes: Being alone, being confined, repetition and routine
Expressive and quick-witted, Gemini represents two different personalities in one and you will never be sure which one you will face. They are sociable, communicative and ready for fun, with a tendency to suddenly get serious, thoughtful and restless. They are fascinated with the world itself, extremely curious, with a constant feeling that there is not enough time to experience everything they want to see.
The sign of Gemini belongs to the element of Air, accompanying Libra and Aquarius, and this connects it to all aspects of the mind. It is ruled by Mercury, the planet that represents communication, writing, and movement. People born under this Sun sign often have a feeling that their other half is missing, so they are forever seeking new friends, mentors, colleagues and people to talk to.
Gemini's changeable and open mind makes them excellent artists, especially writers and journalists, and their skills and flexibility make them shine in trade, driving and team sports. This is a versatile, inquisitive, fun loving sign, born with a wish to experience everything there is out there, in the world. This makes their character inspiring, and never boring.
Gemini - the Caring Twins There is so much childish innocence in the nature of Gemini, telling their tale of brotherhood, love between best friends and relatives who are entirely different by character, circumstances, physical appearance or upbringing. They are in this world to mend differences and make them feel right, ready to give their life for a brother or a friend. Gemini Love and Sex Fun and always ready for an intellectual challenge, Gemini sees love first through communication and verbal contact, and find it as important as physical contact with their partner. When these two combine, obstacles all seem to fade. Inquisitive and always ready to flirt, a Gemini could spend a lot of time with different lovers until they find the right one who is able to match their intellect and energy. They need excitement, variety and passion, and when they find the right person, a lover, a friend and someone to talk to combined into one, they will be faithful and determined to always treasure their heart.
https://www.astrology-zodiac-signs.com/zodiac-signs/gemini/
*******
Wikipedia:
Gemini (♊︎) ("twins" in Latin) is the third astrological sign in the zodiac. Under the tropical zodiac, the sun transits this sign between about May 21 to June 21. Under the sidereal zodiac, the sun transits this sign from about June 16 to July 16. Gemini is represented by the twins, Castor and Pollux, known as the Dioscuri in Greek mythology. It is a positive, mutable sign. Gemini is associated with the Yang polarity (masculine) in the Yin Yang ancient Chinese concept.
Mythology
In Babylonian astronomy, the stars Pollux and Castor were known as the Great Twins. Their names were Lugal-irra and Meslamta-ea, meaning "The Mighty King" and "The One who has arisen from the Underworld". Both names are titles of Nergal, a major Babylonian god of plague and pestilence, who was king of the underworld.
In Greek mythology, Gemini is associated with the myth of Castor and Pollux. Pollux was the son of Zeus, who seduced Leda, while Castor was the son of Tyndareus, the king of Sparta and Leda's husband. When Castor died, because he was a mortal, Pollux begged his father Zeus to give Castor immortality, which was done through uniting them together in the heavens.
Share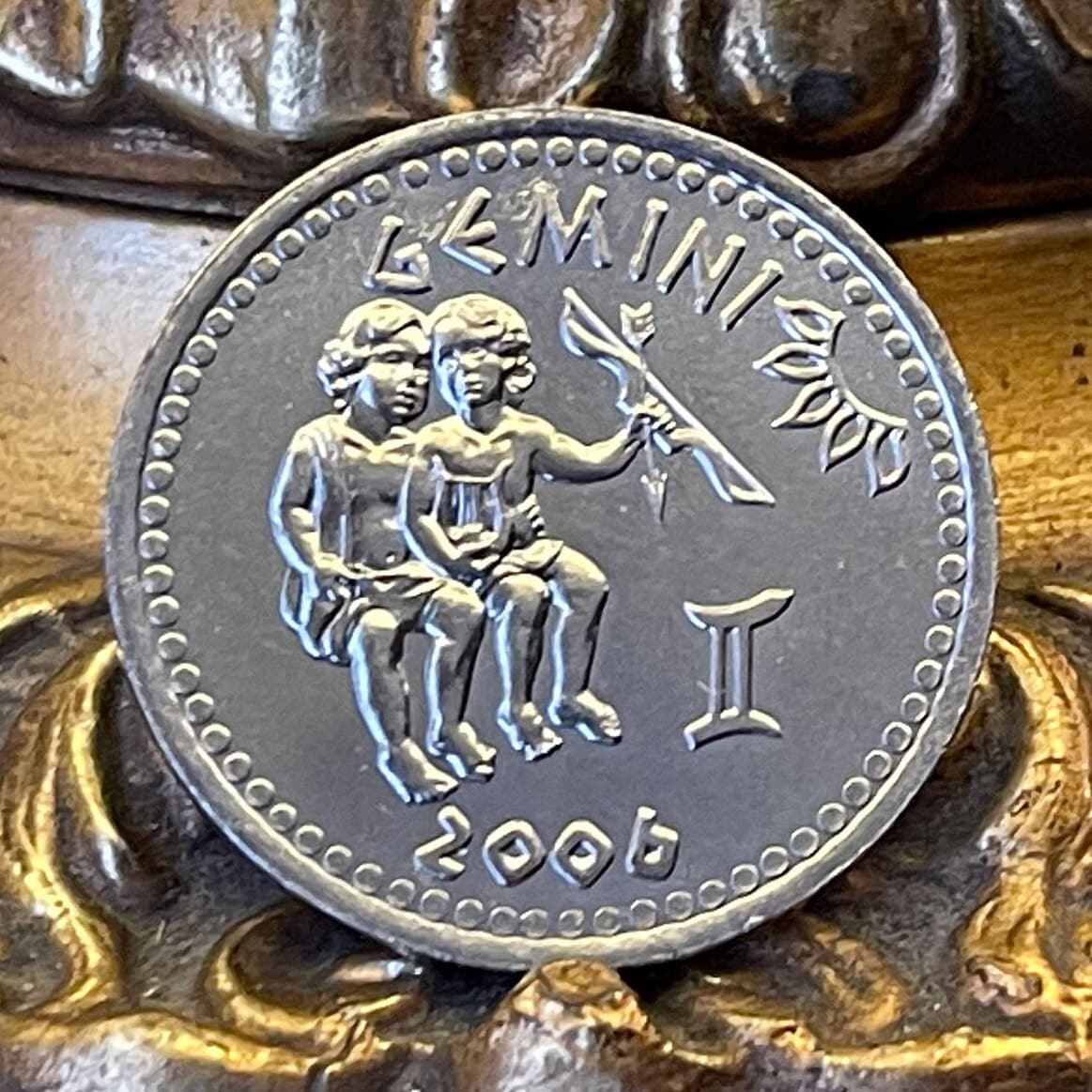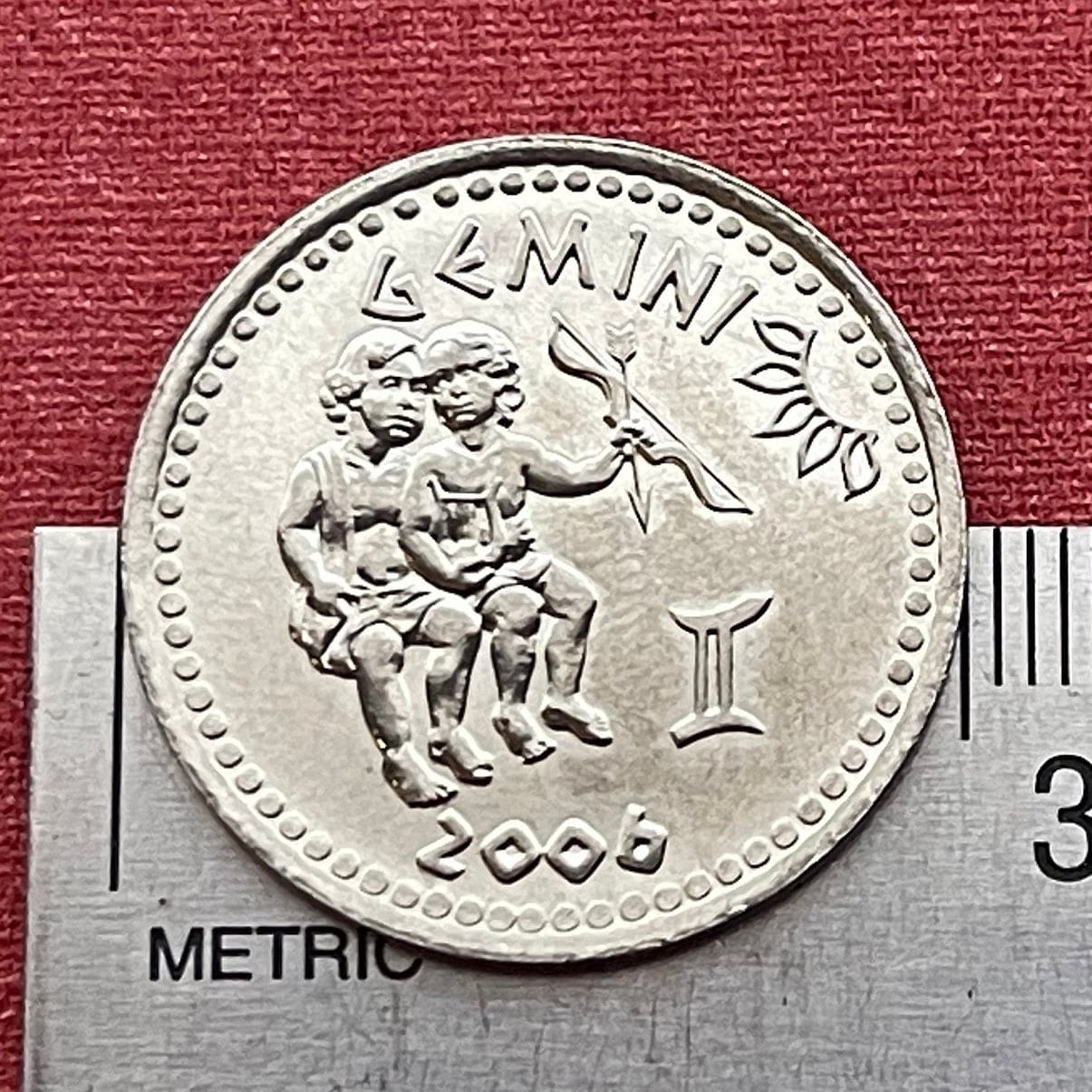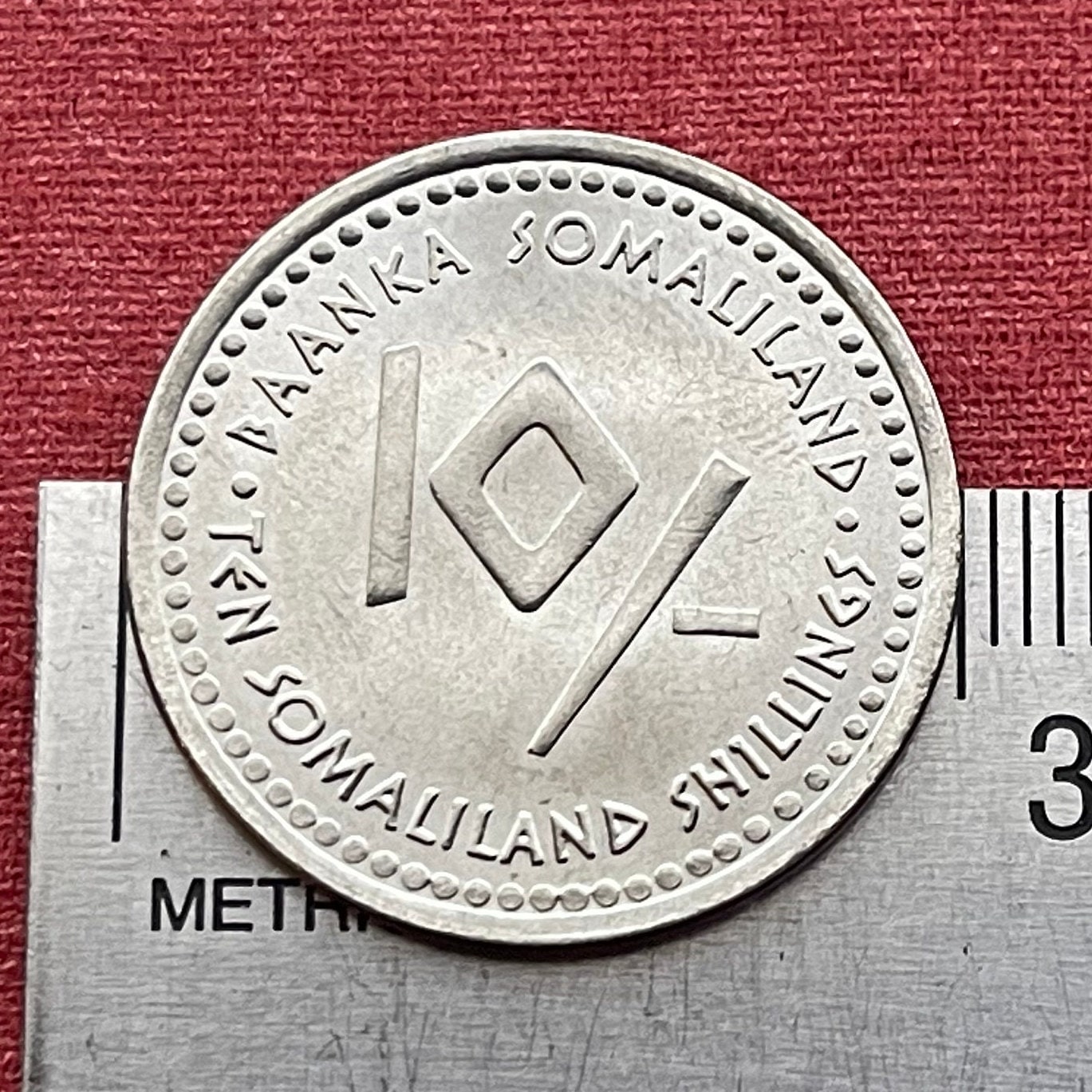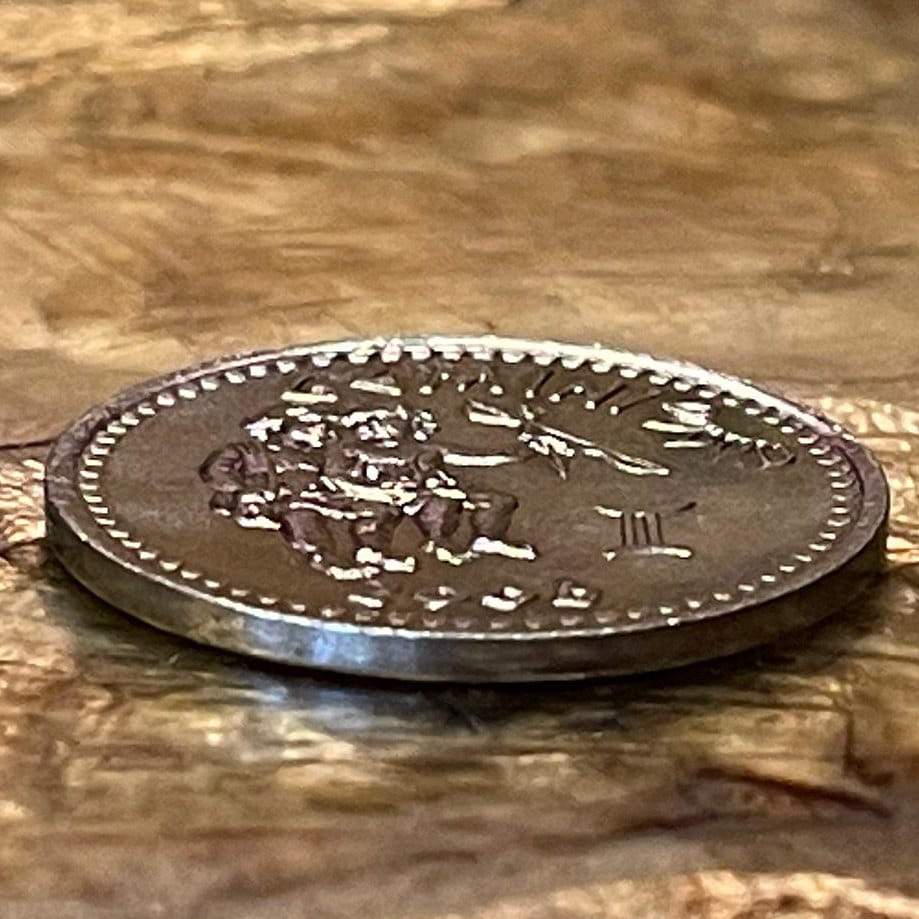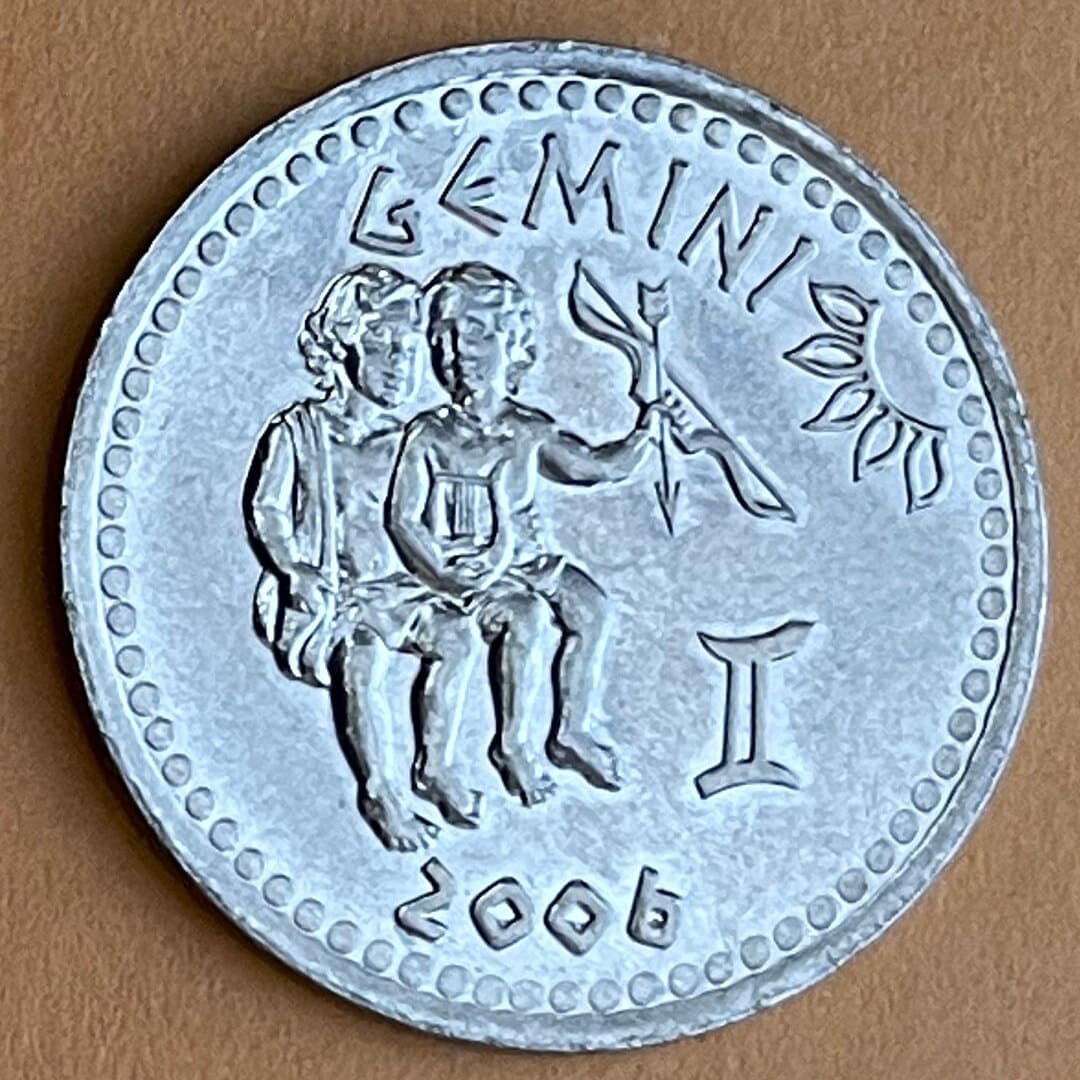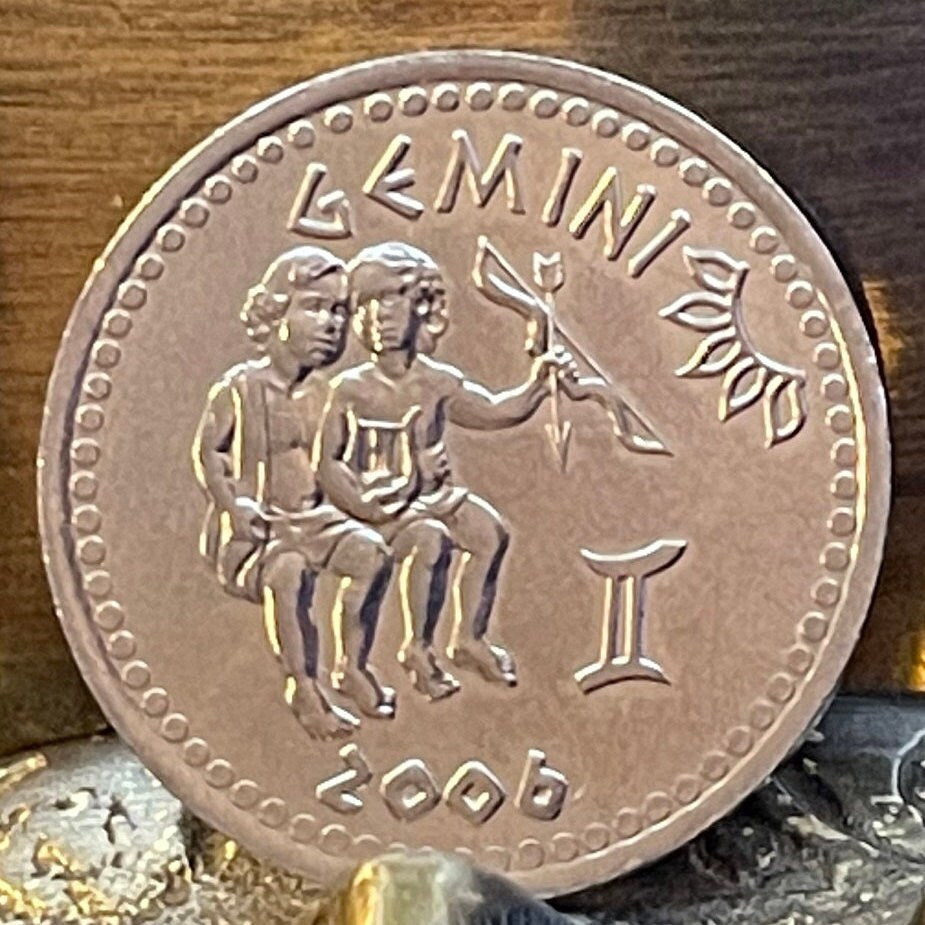 5 stars review from Perry
5 stars review from Perry
Item came fast and they were beautiful!
Item came fast and they were beautiful!