Great Egret 5 Forint Hungary Authentic Coin Money for Jewelry and Craft Making (Great White Heron)
Regular price
Sale price
$2.33 USD
Unit price
per
Great Egret 5 Forint Hungary Authentic Coin Money for Jewelry and Craft Making (Great White Heron)
Obverse: Great Egret, the country name around the rim, and the date at the bottom.
Lettering: MAGYARORSZÁG
Translation: Republic of Hungary
Reverse: Denomination. Large five.
Lettering: 5 FORINT
Features
Issuer Hungary
Period Republic (1989-date)
Type Standard circulation coin
Years 2012-2021
Value 5 Forint
5 HUF = USD 0.015
Currency Forint (1946-date)
Composition Nickel brass
Weight 4.2 g
Diameter 21.2 mm
Thickness 1.8 mm
Shape Round
Orientation Medal alignment ↑↑
Number N# 28729
References KM# 847, Schön# 335
WIkipedia:
The great egret (Ardea alba), also known as the common egret, large egret, or (in the Old World) great white egret or great white heron is a large, widely distributed egret, with four subspecies found in Asia, Africa, the Americas, and southern Europe. Distributed across most of the tropical and warmer temperate regions of the world, it builds tree nests in colonies close to water.
The great egret is a large heron with all-white plumage. Standing up to 1 m (3.3 ft) tall, this species can measure 80 to 104 cm (31 to 41 in) in length and have a wingspan of 131 to 170 cm (52 to 67 in).[8][9] Body mass can range from 700 to 1,500 g (1.5 to 3.3 lb), with an average around 1,000 g (2.2 lb). It is thus only slightly smaller than the great blue or grey heron (A. cinerea). Apart from size, the great egret can be distinguished from other white egrets by its yellow bill and black legs and feet, though the bill may become darker and the lower legs lighter in the breeding season. In breeding plumage, delicate ornamental feathers are borne on the back. Males and females are identical in appearance; juveniles look like nonbreeding adults. Differentiated from the intermediate egret (Mesophoyx intermedius) by the gape, which extends well beyond the back of the eye in case of the great egret, but ends just behind the eye in case of the intermediate egret.
It has a slow flight, with its neck retracted. This is characteristic of herons and bitterns, and distinguishes them from storks, cranes, ibises, and spoonbills, which extend their necks in flight. The great egret walks with its neck extended and wings held close. The great egret is not normally a vocal bird; it gives a low, hoarse croak when disturbed, and at breeding colonies, it often gives a loud croaking cuk cuk cuk and higher-pitched squawks.
The species breeds in colonies in trees close to large lakes with reed beds or other extensive wetlands, preferably at height of 10–40 feet (3.0–12.2 m). It begins to breed at 2–3 years of age by forming monogamous pairs each season. Whether the pairing carries over to the next season is not known. The male selects the nest area, starts a nest, and then attracts a female. The nest, made of sticks and lined with plant material, could be up to 3 feet across. Up to six bluish green eggs are laid at one time. Both sexes incubate the eggs and the incubation period is 23–26 days. The young are fed by regurgitation by both parents and they are able to fly within 6–7 weeks.
The great egret is depicted on the reverse side of a 5-Brazilian reals banknote. The great egret is the symbol of the National Audubon Society. An airbrushed photograph of a great egret in breeding plumage by Werner Krutein is featured in the cover art of the 1992 Faith No More album Angel Dust. In Belarus, a commemorative coin has the image of a great egret. The great egret also features on the New Zealand $2 coin and on the Hungarian 5-forint coin.
Share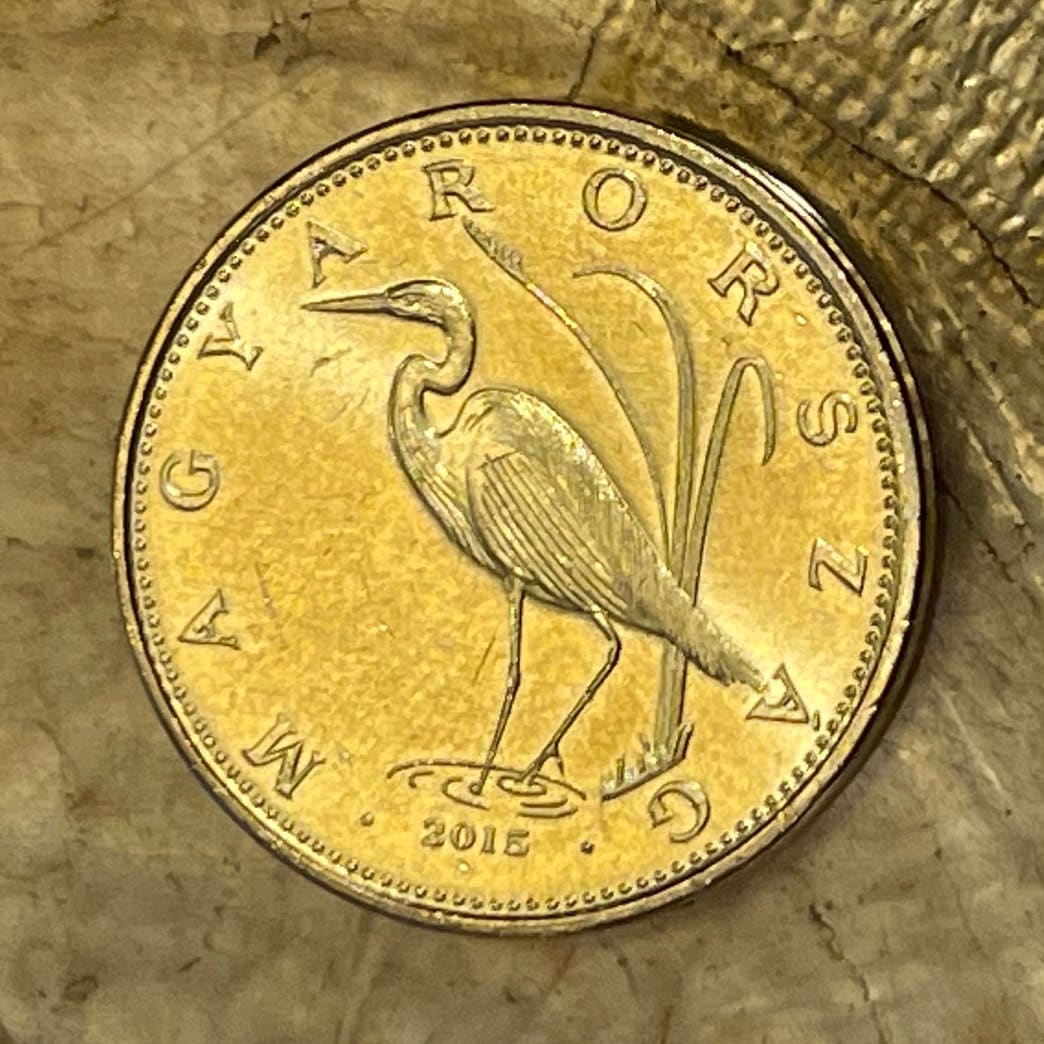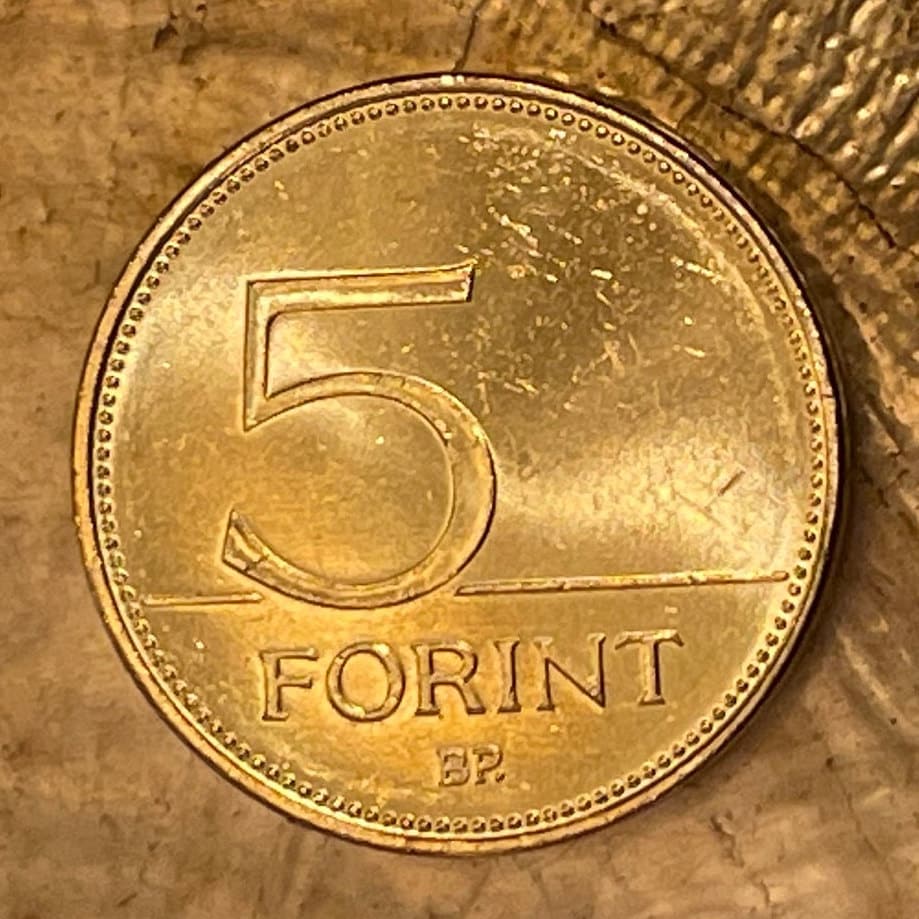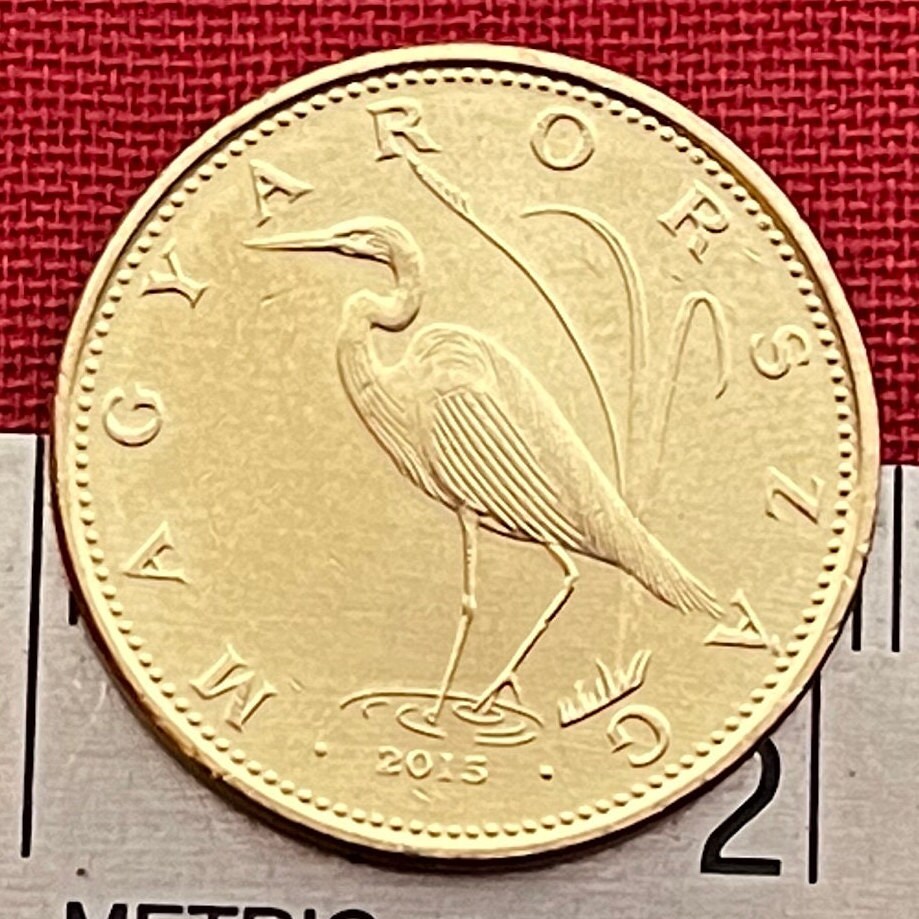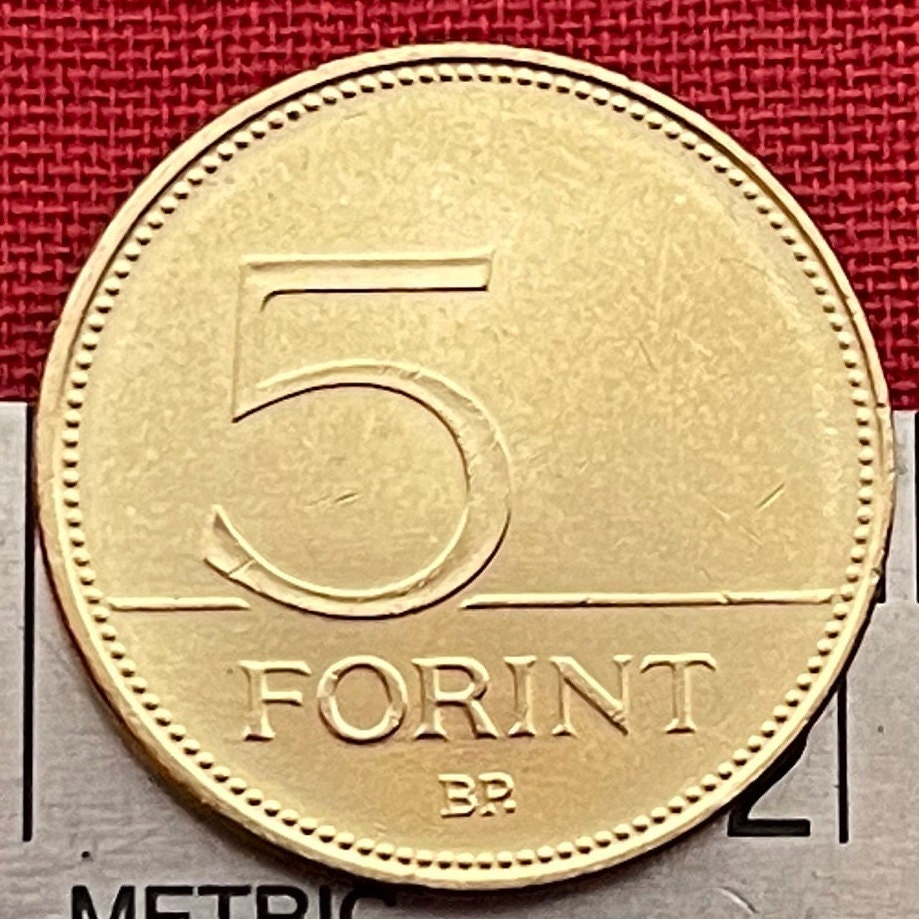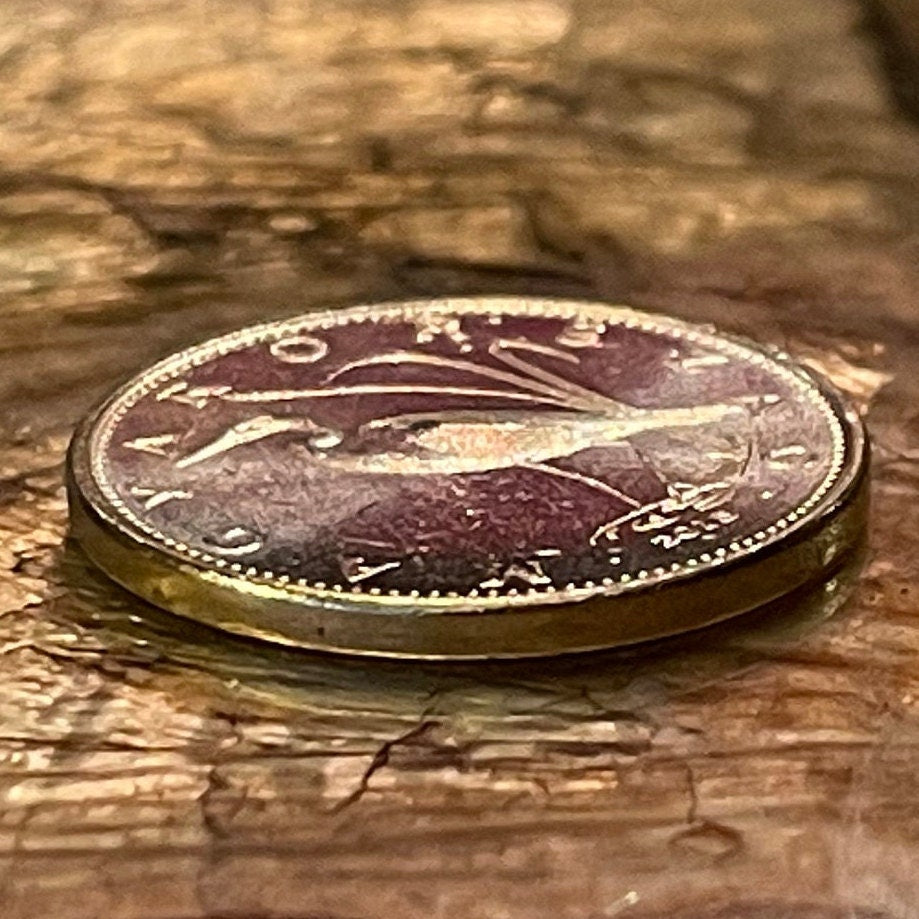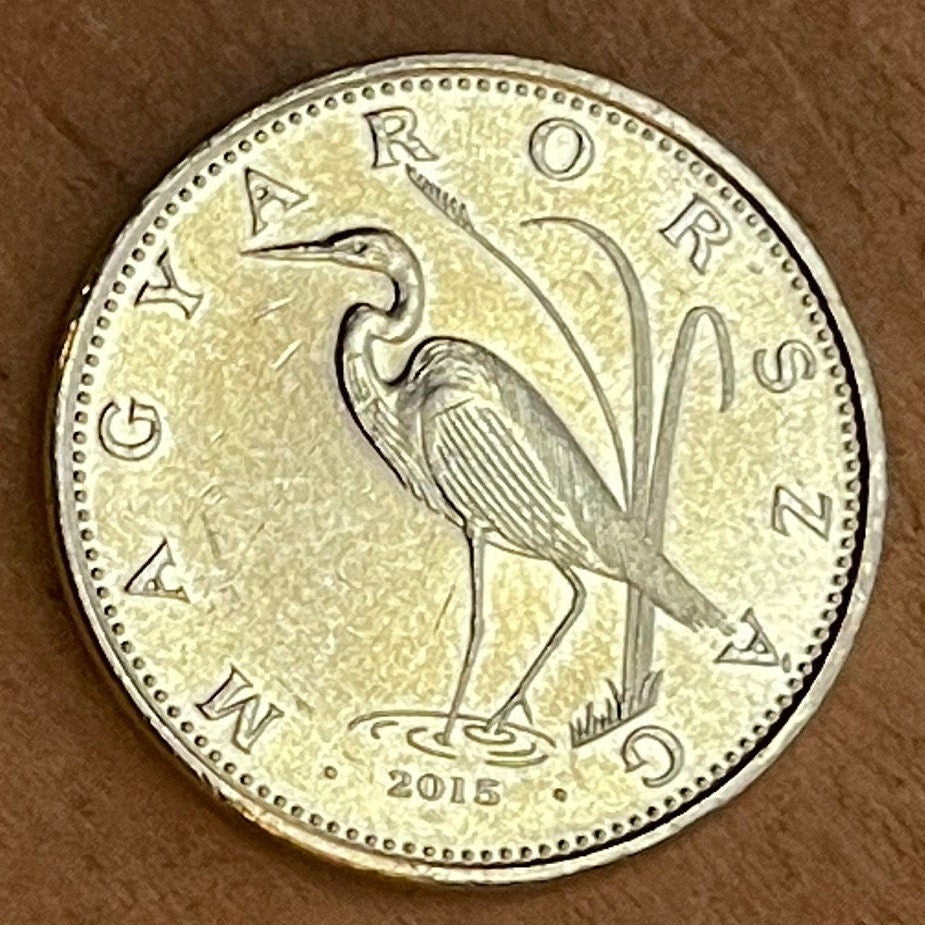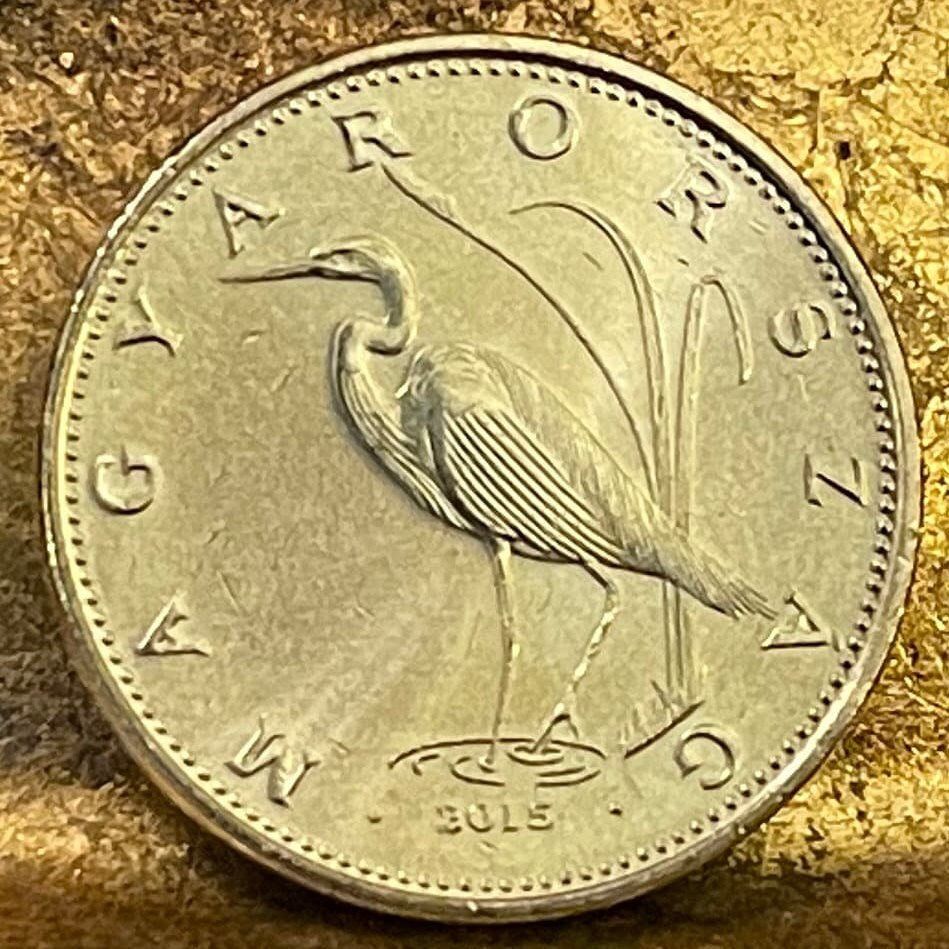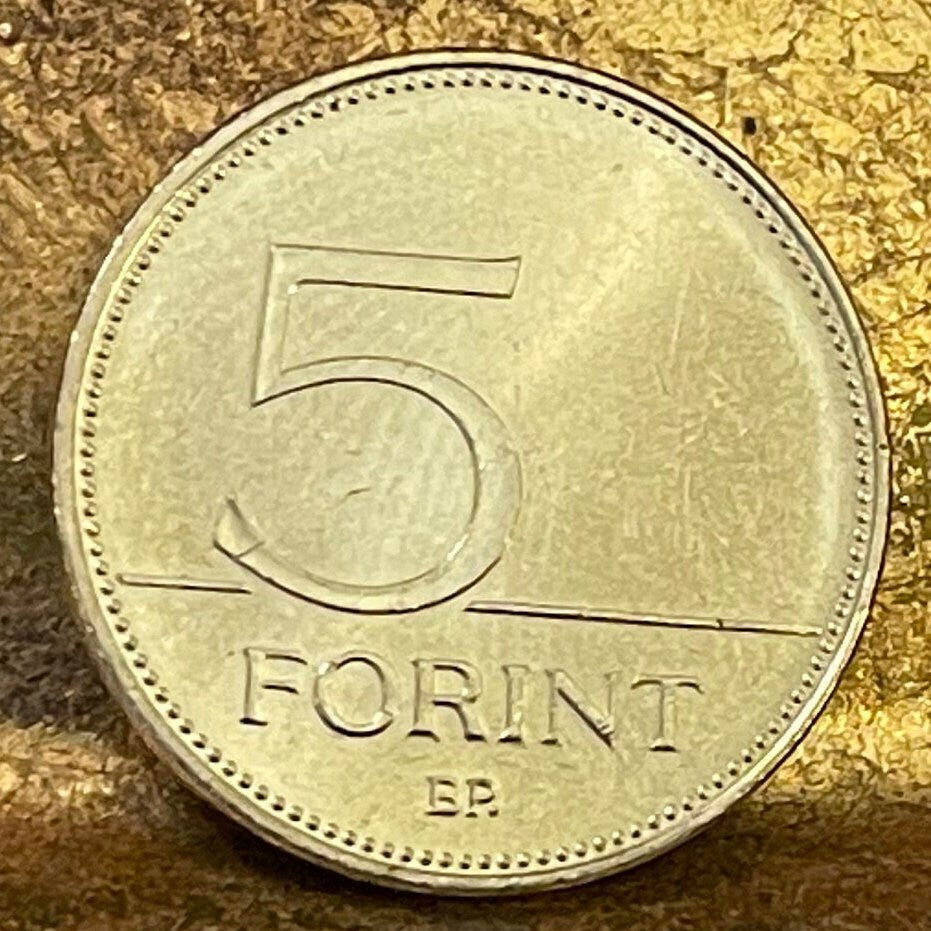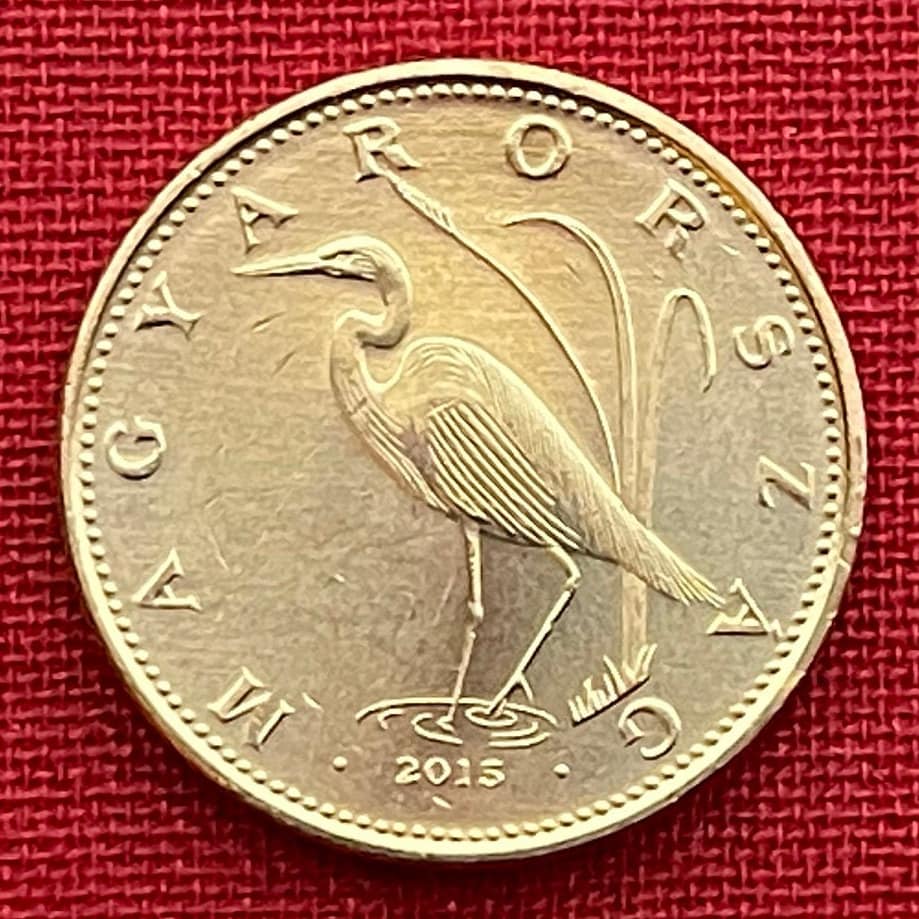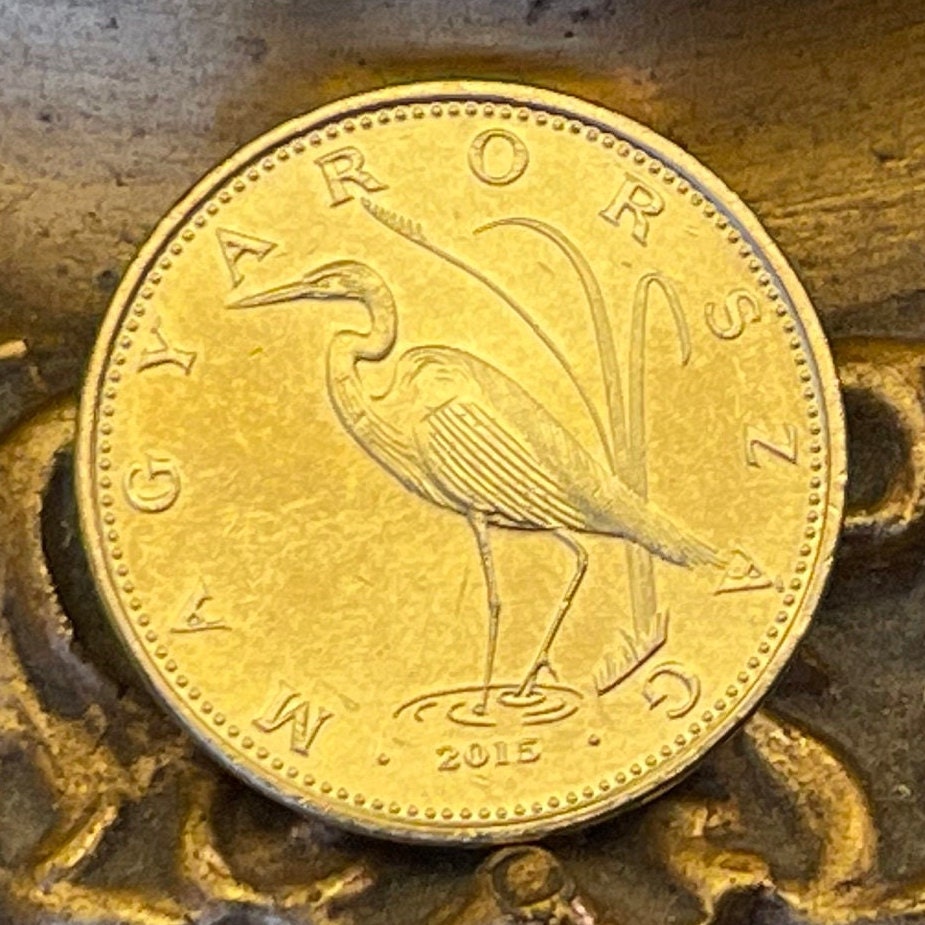 Coin appearance and condition was as expec...
Coin appearance and condition was as expected and shipping was fast.