Horseback Queen Elizabeth II & Coronation Regalia 25 New Pence Authentic Coin Money for Jewelry and Craft Making (25th Anniversary) (1977)
Regular price
Sale price
$10.65 USD
Unit price
per
Horseback Queen Elizabeth II & Coronation Regalia 25 New Pence Authentic Coin Money for Jewelry and Craft Making (25th Anniversary) (1977)
Commemorative issue: 25th anniversary of accession of Queen Elizabeth II
Obverse: A portrait of Queen Elizabeth II riding a horse, in a similar style to the 1953 crown coin which was released to celebrate her coronation.
Legend around, date below.
Lettering: ELIZABETH·II DG·REG FD
1977
Translation: Elizabeth the Second by the Grace of God Queen Defender of the Faith (Elizabeth II Dei Gratia Regina Fidei Defensatrix)
Reverse: A design showing coronation regalia. The Ampulla and Anointing spoon used in the Queen's coronation are displayed crowned, and encircled by a floral border. These objects date from the 14th and 12th centuries respectively and have remained in continuous use. The Ampulla is a vessel of fine gold in the shape of an eagle. It contains the holy oil which is used to anoint the Sovereign. The date of the body of the eagle is said to be around the fourteenth century, but the goldwork, wings and base were probably added in 1661 for the coronation of Charles II. The silver gilt anointing spoon into which the oil is poured is believed to date from the 12th century with evidence of its use at the coronation of King John in 1199. The stem of the spoon is chased and set with four freshwater pearls. St Edward's Crown is one of the oldest Crown Jewels of the United Kingdom and the centrepiece of the coronation regalia. Named after Edward the Confessor, it has traditionally been used to crown English and British monarchs at their coronation ceremonies. The current version was made for the coronation of Charles II in 1661.
Source: https://coin-brothers.com/catalog/coin3634
Edge: Reeded
Comments about this coin: The second crown-sized coin to be issued following Decimalisation Day on 15th February 1971, the denomination was updated from 5 shillings to 25 new pence. Despite being produced in their millions and being available at face value from most post offices and banks, the ordinary business strike was a Royal Mint commemorative issue and not intended for general circulation.
Features
Issuer United Kingdom
Queen Elizabeth II (1952-date)
Type Non-circulating coin
Year 1977
Value 25 New Pence
0.25 GBP = USD 0.34
Currency Pound sterling (decimalized, 1971-date)
Composition Copper-nickel
Weight 28.28 g
Diameter 38.61 mm
Thickness 3.2 mm
Shape Round
Technique Milled
Orientation Medal alignment ↑↑
Number N# 5488
References KM# 920, Sp# LL2
Wikipedia:
Elizabeth II (Elizabeth Alexandra Mary; born 21 April 1926) is Queen of the United Kingdom and 14 other Commonwealth realms.
Elizabeth was born in Mayfair, London, as the first child of the Duke and Duchess of York (later King George VI and Queen Elizabeth). Her father acceded to the throne in 1936 upon the abdication of his brother, King Edward VIII, making Elizabeth the heir presumptive. She was educated privately at home and began to undertake public duties during the Second World War, serving in the Auxiliary Territorial Service. In November 1947, she married Philip Mountbatten, a former prince of Greece and Denmark, and their marriage lasted 73 years until Philip's death in 2021. They had four children: Charles, Prince of Wales; Anne, Princess Royal; Prince Andrew, Duke of York; and Prince Edward, Earl of Wessex.
When her father died in February 1952, Elizabeth—then 25 years old—became queen regnant of seven independent Commonwealth countries: the United Kingdom, Canada, Australia, New Zealand, South Africa, Pakistan, and Ceylon, as well as Head of the Commonwealth. Elizabeth has reigned as a constitutional monarch through major political changes such as the Troubles in Northern Ireland, devolution in the United Kingdom, the accession of the United Kingdom to the European Communities, the United Kingdom's withdrawal from the European Union, Canadian patriation, and the decolonisation of Africa. The number of her realms has varied over time as territories have gained independence, and as realms, including South Africa, Pakistan, and Ceylon (renamed Sri Lanka), have become republics. Her many historic visits and meetings include a state visit to the Republic of Ireland in 2011 and visits to or from five popes.
Significant events have included the Queen's coronation in 1953 and the celebrations of her Silver, Golden, Diamond, Sapphire and Platinum jubilees in 1977, 2002, 2012, 2017 and 2022 respectively. Elizabeth is the longest-lived and longest-reigning British monarch, the longest-serving female head of state in history, the oldest living and longest-reigning current monarch, and the oldest and longest-serving incumbent head of state. Elizabeth has occasionally faced republican sentiment and press criticism of the royal family, particularly after the breakdown of her children's marriages, her annus horribilis in 1992, and the death in 1997 of her former daughter-in-law Diana, Princess of Wales. However, support for the monarchy in the United Kingdom has been and remains consistently high, as does her personal popularity.
Share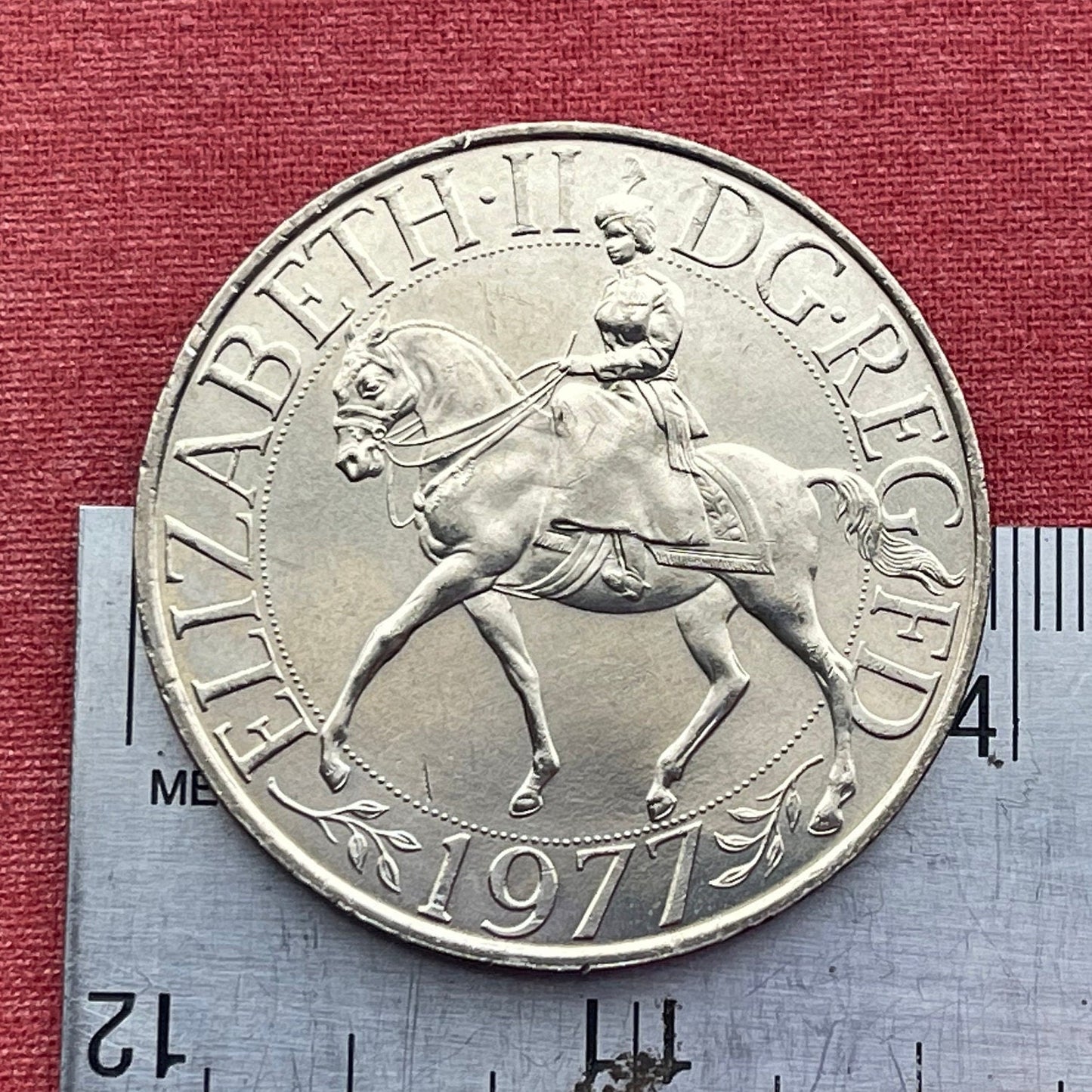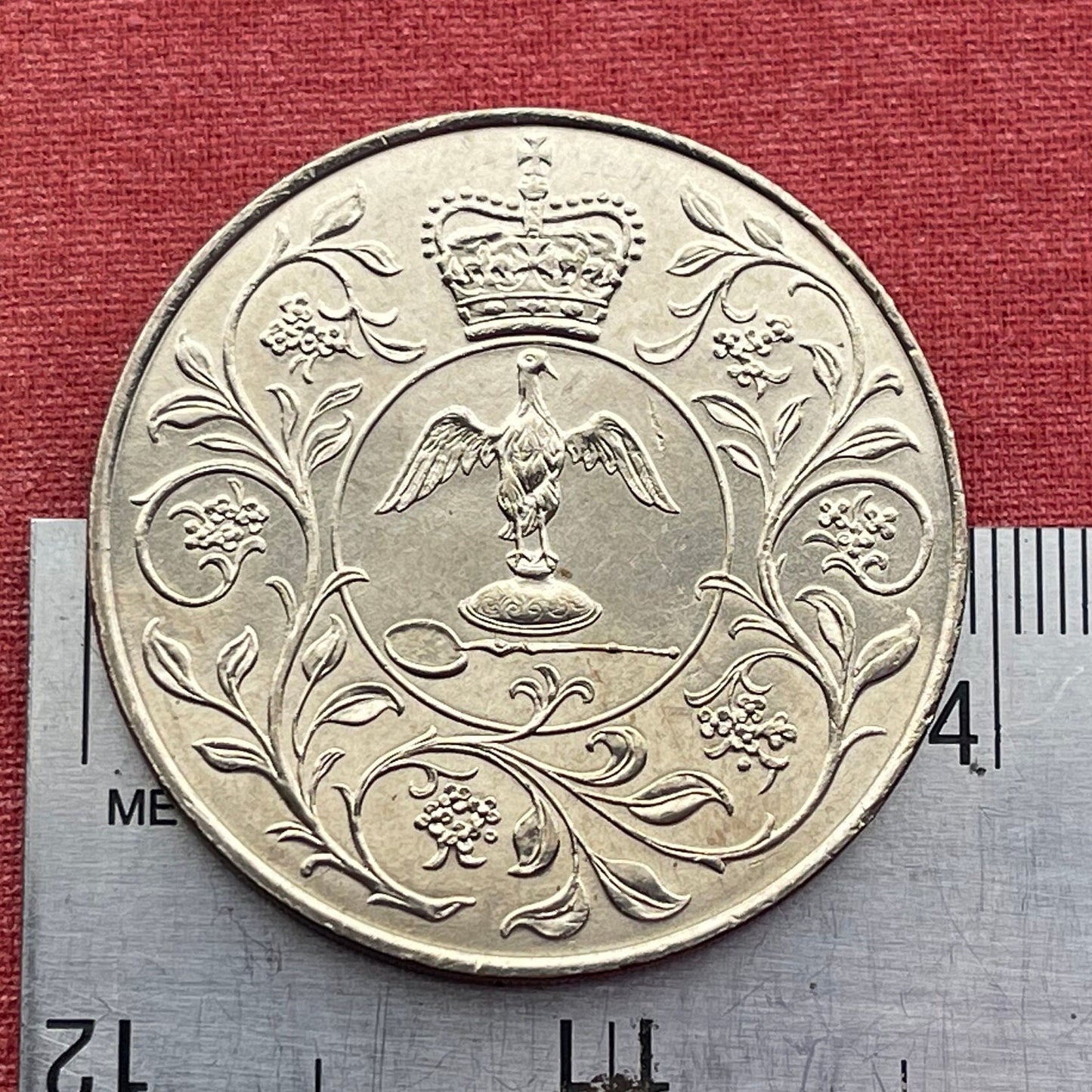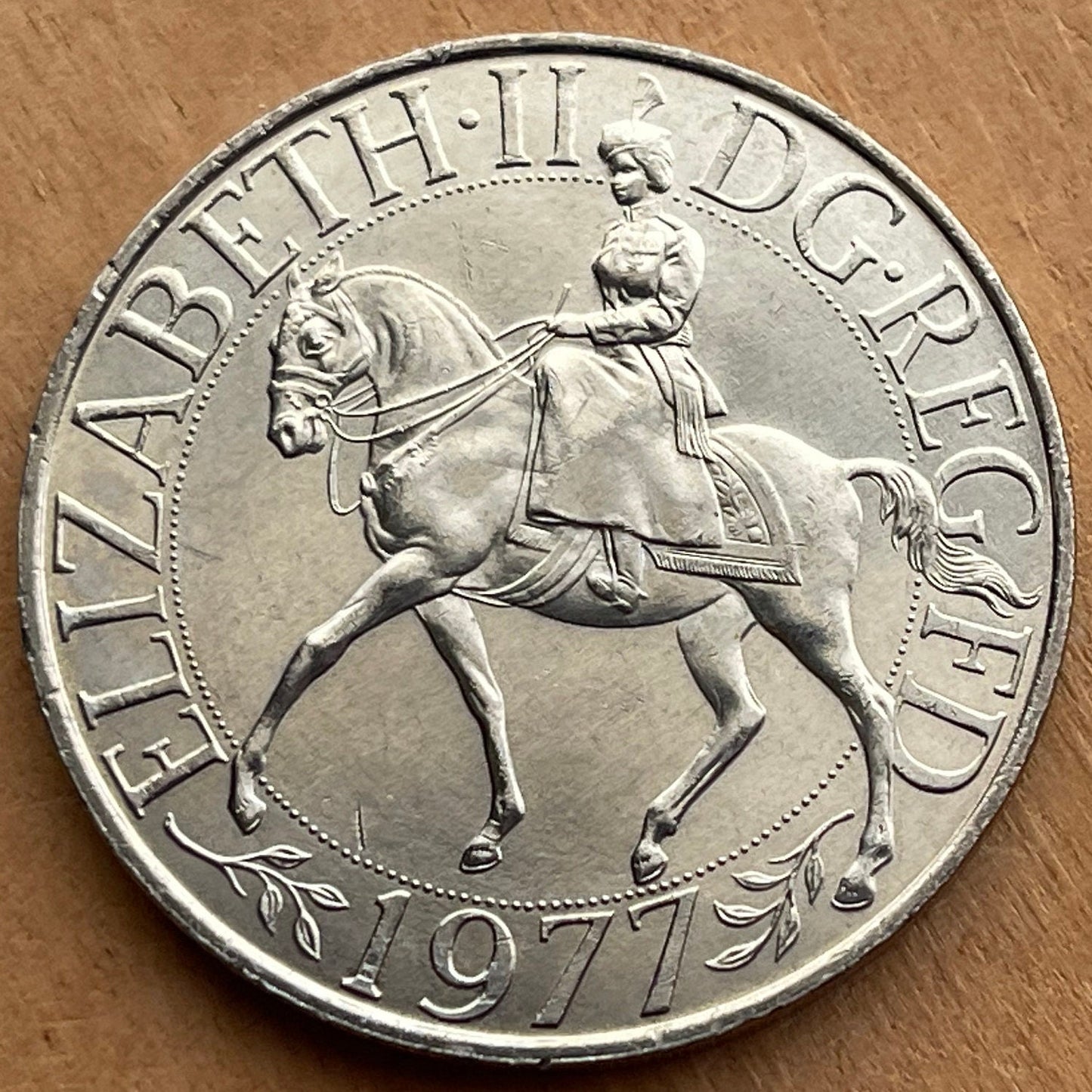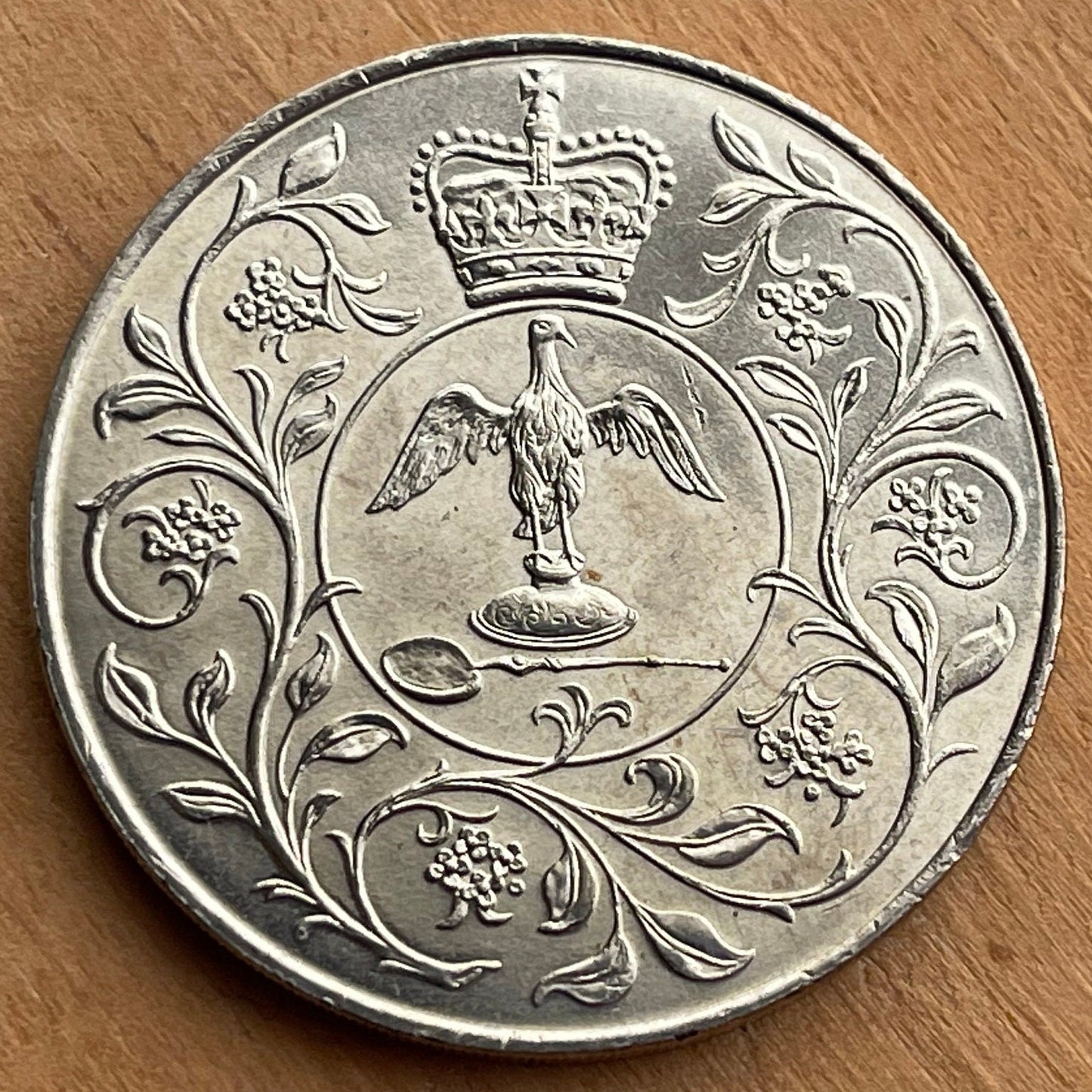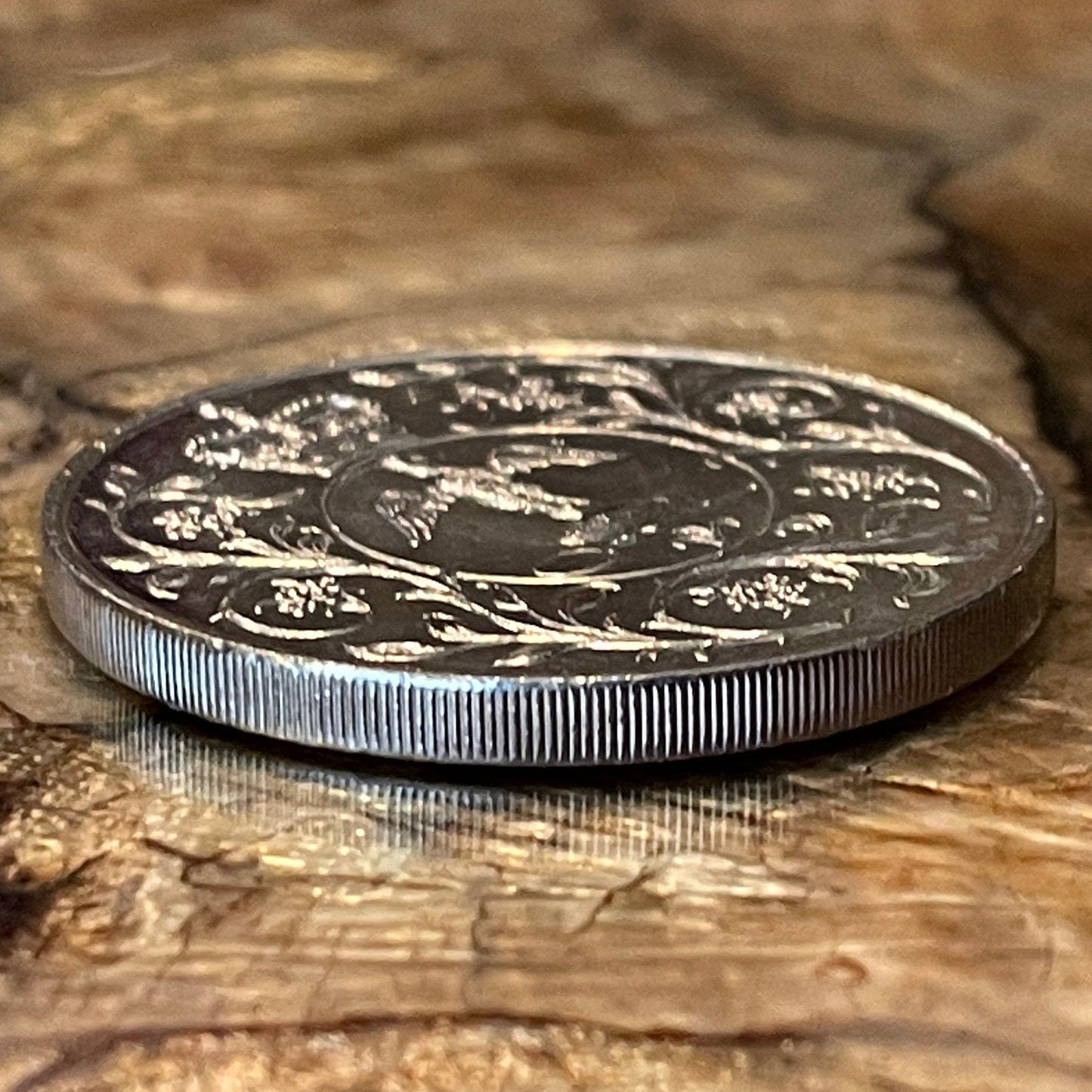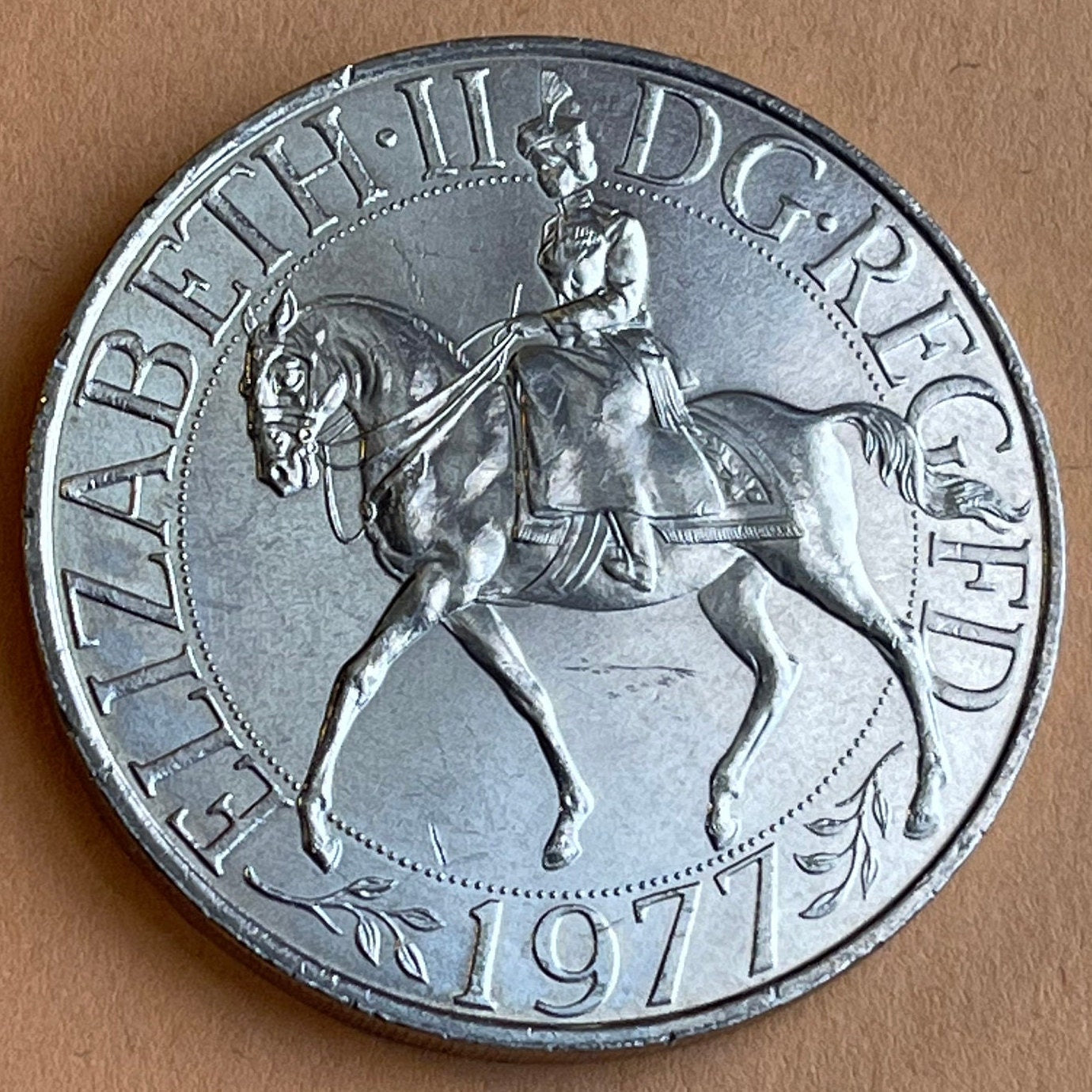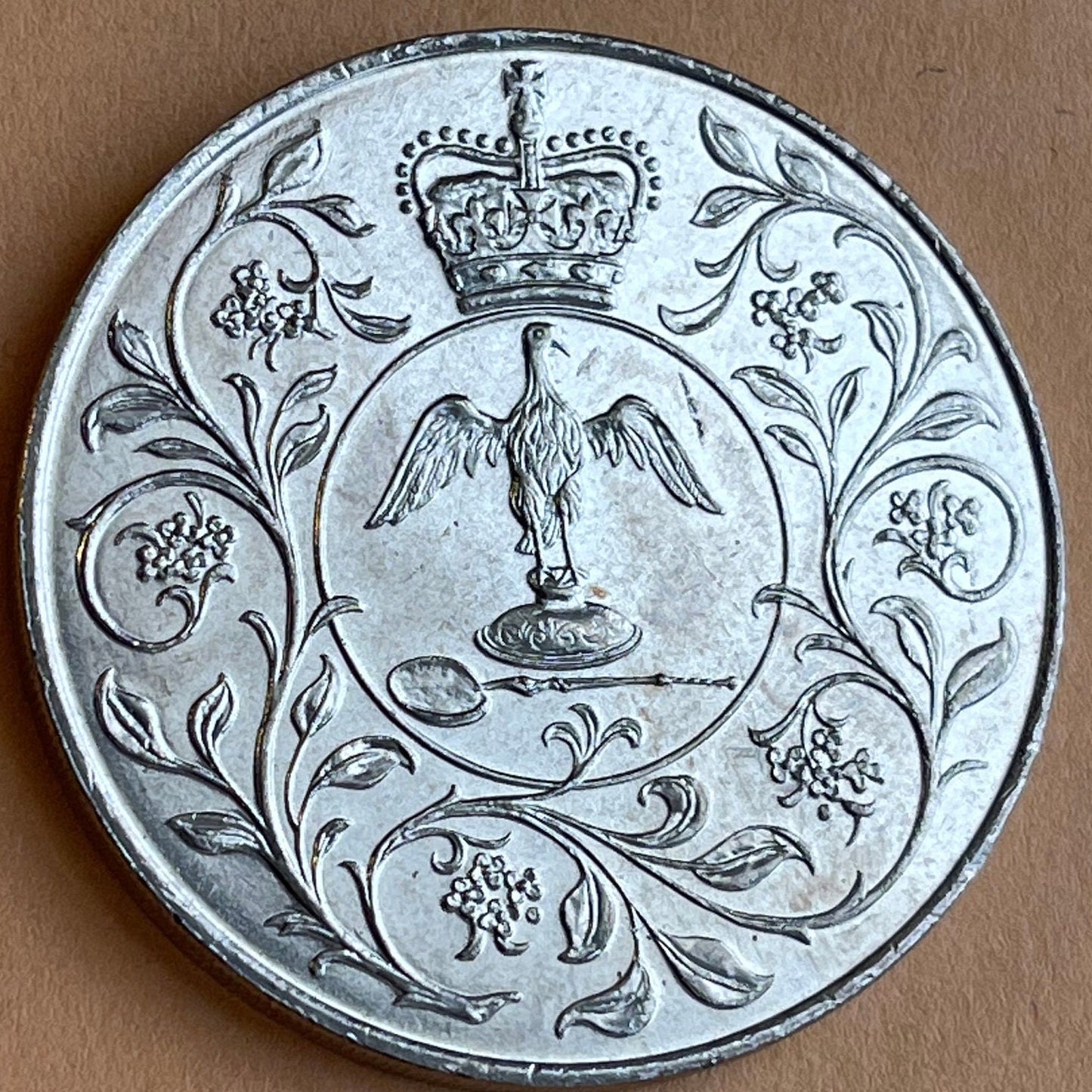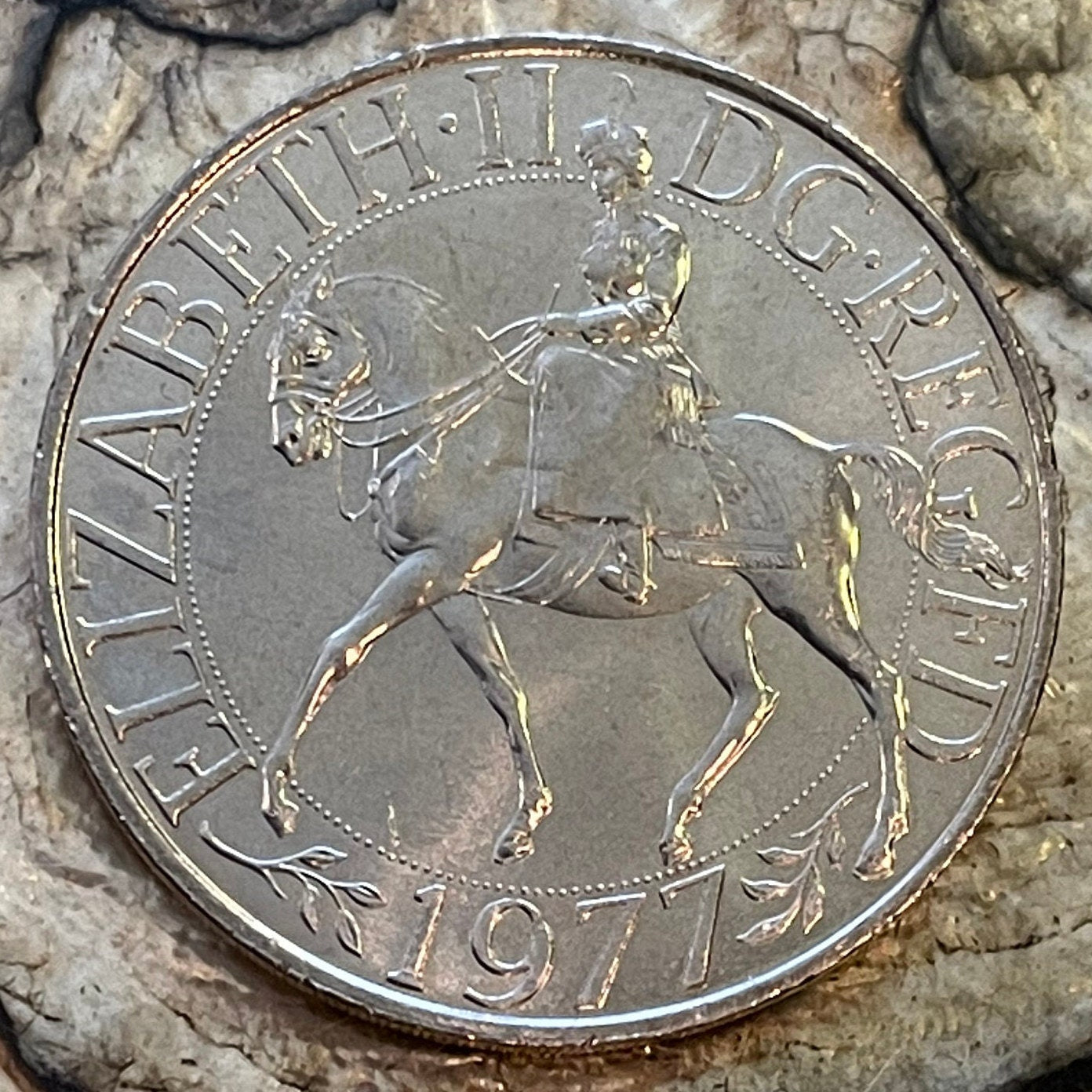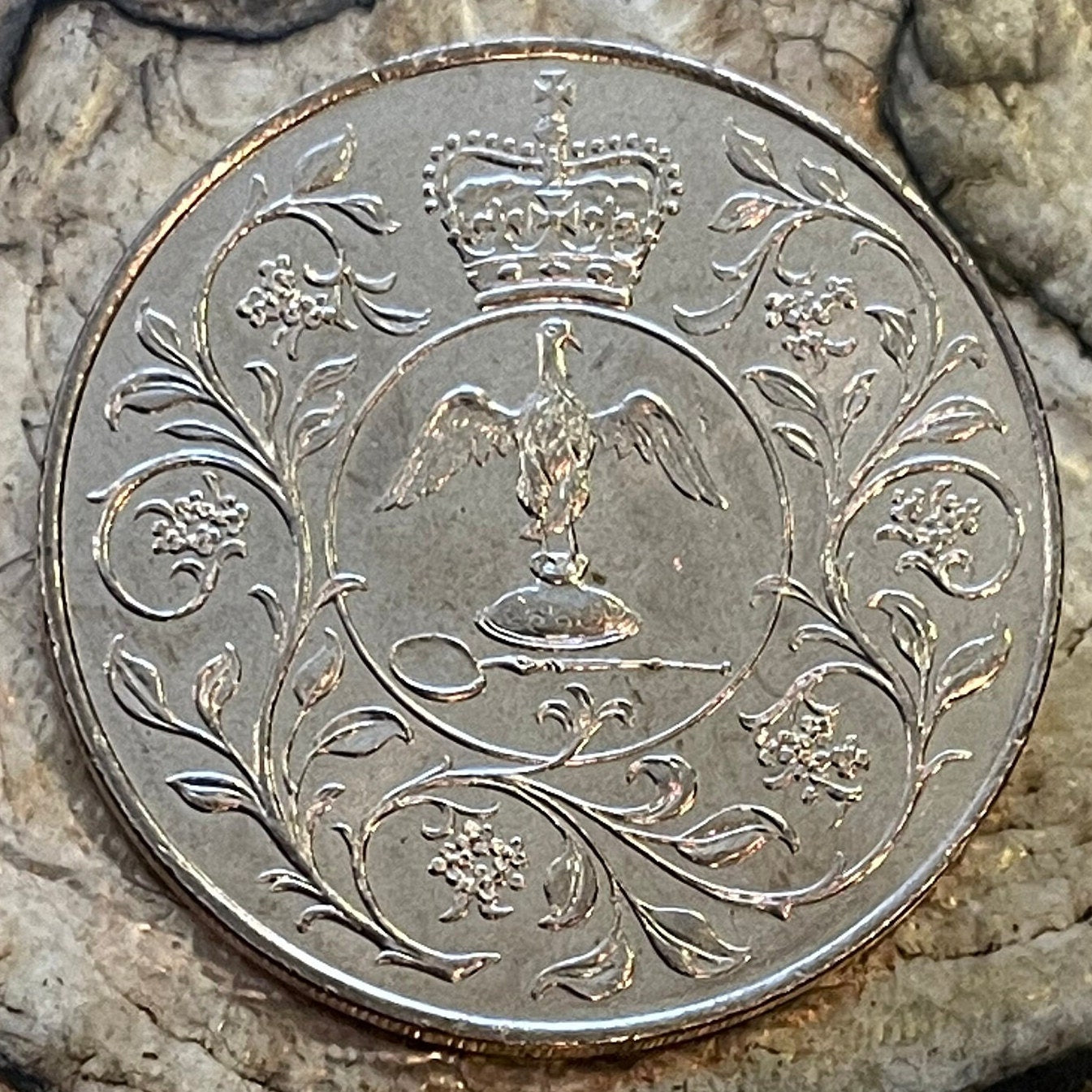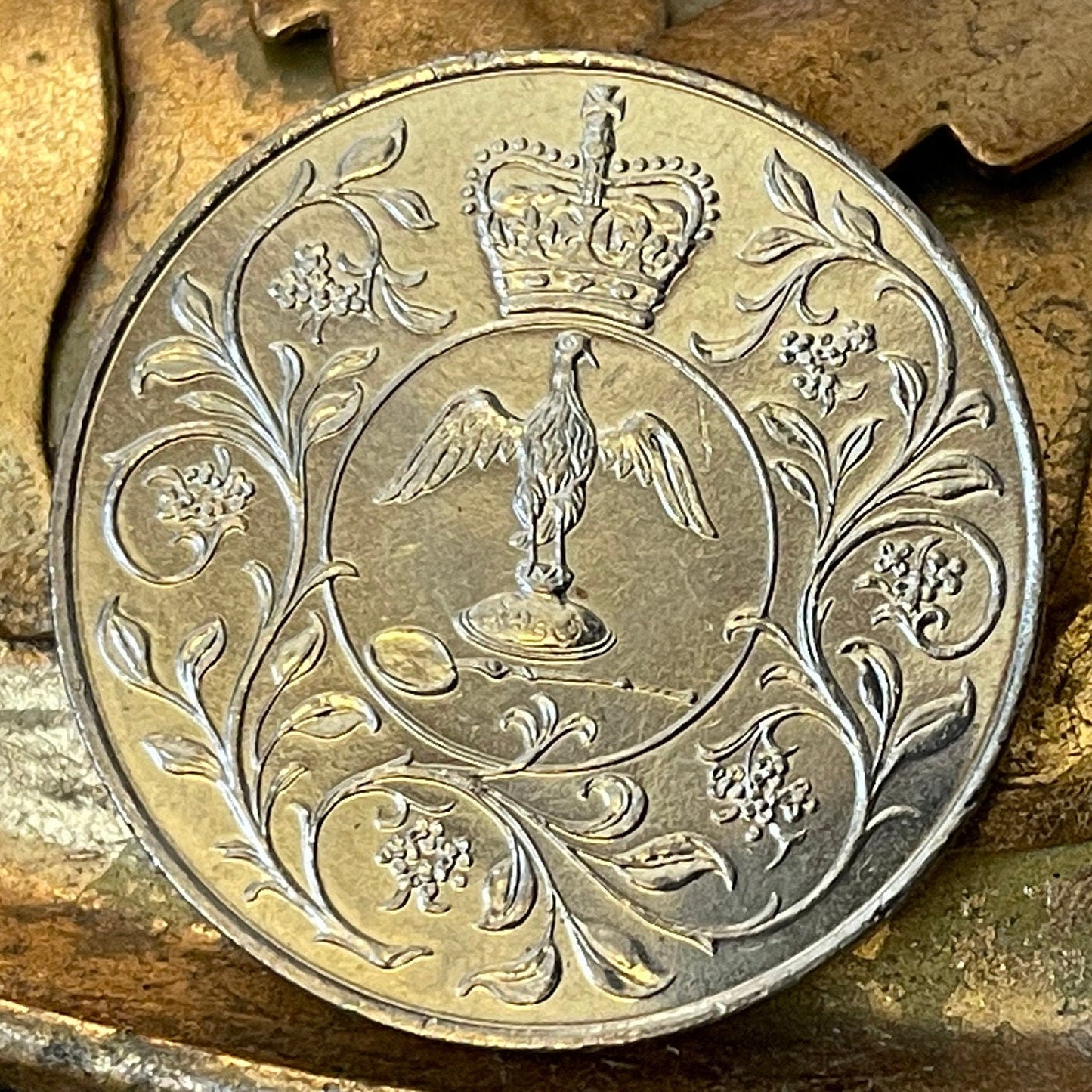 Beautiful coin! I really love it. Thank yo...
Beautiful coin! I really love it. Thank you for the quick and careful shipping.
Beautiful. Arrived on time and have a beau...
Beautiful. Arrived on time and have a beautiful keepsake of Queen Elizabeth II
Very pleased
Mind you I am not a serious coin collector so I don't have much knowledge of it but I really enjoyed these coins. I saw that shop is based in a city that is dear to me and I just love all the different coins. The variety is amazing.