Irish Lucky Penny "Harp & Hen with Chicks" Ireland 1 Penny Authentic Coin Money for Jewelry and Craft Making
Regular price
Sale price
$11.72 USD
Unit price
per
Irish Lucky Penny "Harp & Hen with Chicks" Ireland 1 Penny Authentic Coin Charm for Jewelry and Craft Making
Features
Issuer Ireland
Period Republic (1937-date)
Type Standard circulation coin
Years 1938-1968
Value 1 Penny = 1/12 Shilling = 1/240 Pound (1/240)
Currency Pound (1826-1971)
Composition Bronze
Weight 9.45 g
Diameter 30.9 mm
Thickness 1.76 mm
Shape Round
Technique Milled
Orientation Medal alignment ↑↑
Demonetized 31 December 1971
Number N# 1406
References KM# 11, Sp# 6643
For nearly 10 centuries, during and after British rule, the monetary system of Ireland was a confusion of farthings, shillings, florins, crowns, and pence—more than a dozen denominations, as well as multiples and fractions. It took 12 pence—that is, 12 pennies—to make a shilling, and 20 shillings to make a pound. One penny, then, was worth 1/ 240th of a pound sterling. Despite the low value, the penny coins tended to be large. This all changed in 1969, when the government decided to retire this complex and antiquated system. The so-called decimalization of the monetary system saw some denominations fall out of use. The new penny coins, which were themselves replaced by Euro cents in 2002, were much smaller than the old "large penny" coins, which were collected by the Central Bank of Ireland and destroyed.
This 1968 coin was the last issue of the "large penny" variety, and became an instant collector's item. The distinctive design of the 30.82mm penny features an iconic Irish harp on the obverse, long a symbol of good luck. The harp design dates to the reign of King Henry VIII in 1534. The hen and chicks motif on the reverse is a homage to the rural character of Ireland. Because of the rich symbolism—and because these are the last of their kind—this coin became known as a "lucky Irish penny." This genuine bronze coin is an uncirculated Irish one penny. Percy Metcalf designed the coin in 1928, shortly after the formation of independent Ireland. This coin was minted in 1968, the last year in which this large penny design was struck. The abbreviation for penny is "d," from the first letter of the Roman word denarius.
The Harp And Celtic Harp Music Has Been An Important Emblem Of Irish Nationalism Since The 10Th Century. King Griffith Of Wales Employed Harpists In His Court At The End Of The 11Th Century. By The End Of The 12Th Century, Manuscript Illustrations Show Harps With More Advanced Designs. The Irish Were By Then Playing Harps With Brass, Or Bronze, Strings. Records From The 15Th Century Show That Both The Terms "Harp" And "Clarsach" Were In Use At About The Same Time And Seemed To Have Been A Distinction Between Gut-Strung European-Style Harps And Wire-Strung Gaelic Clarsachs Of Scotland And Ireland.
Share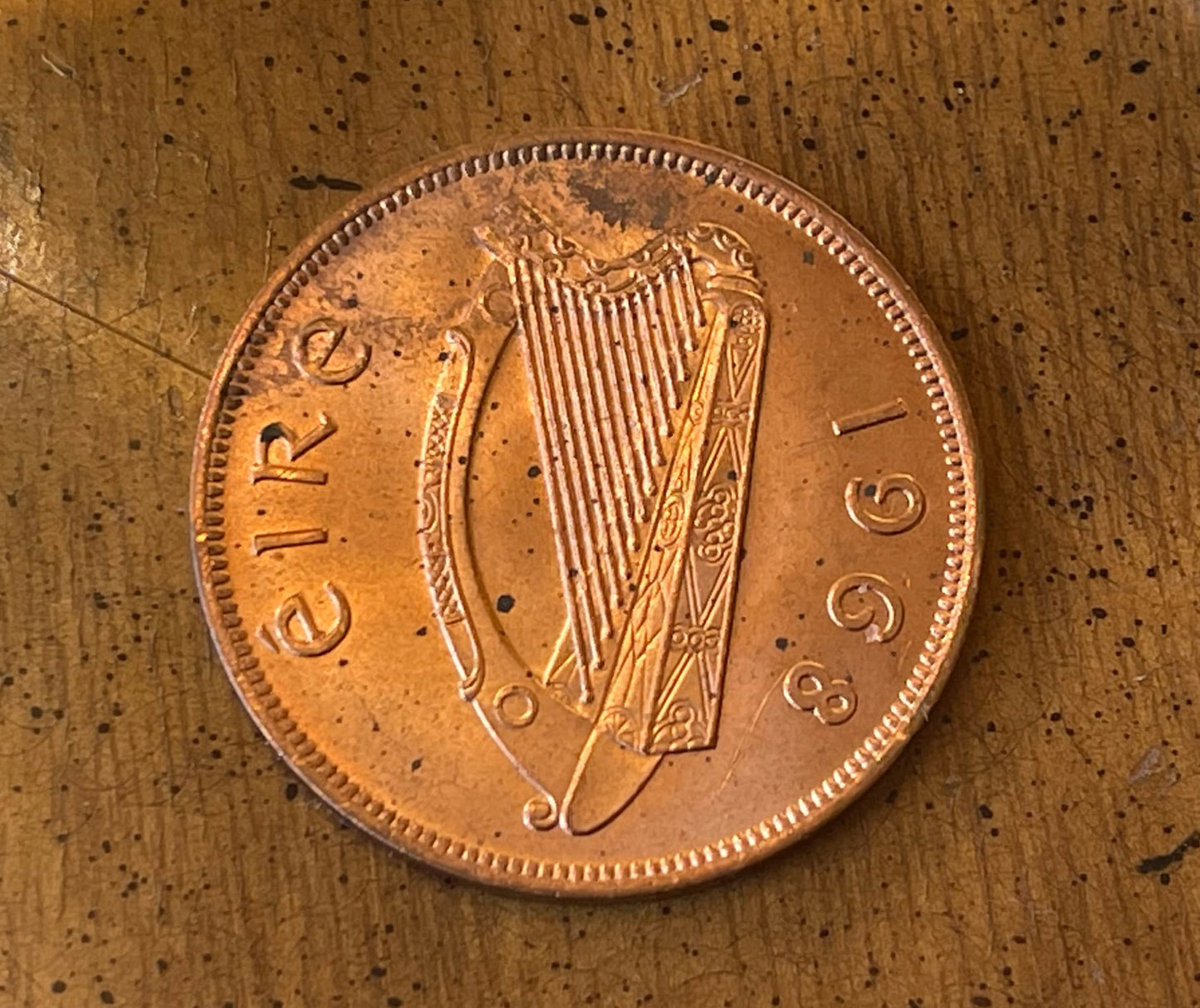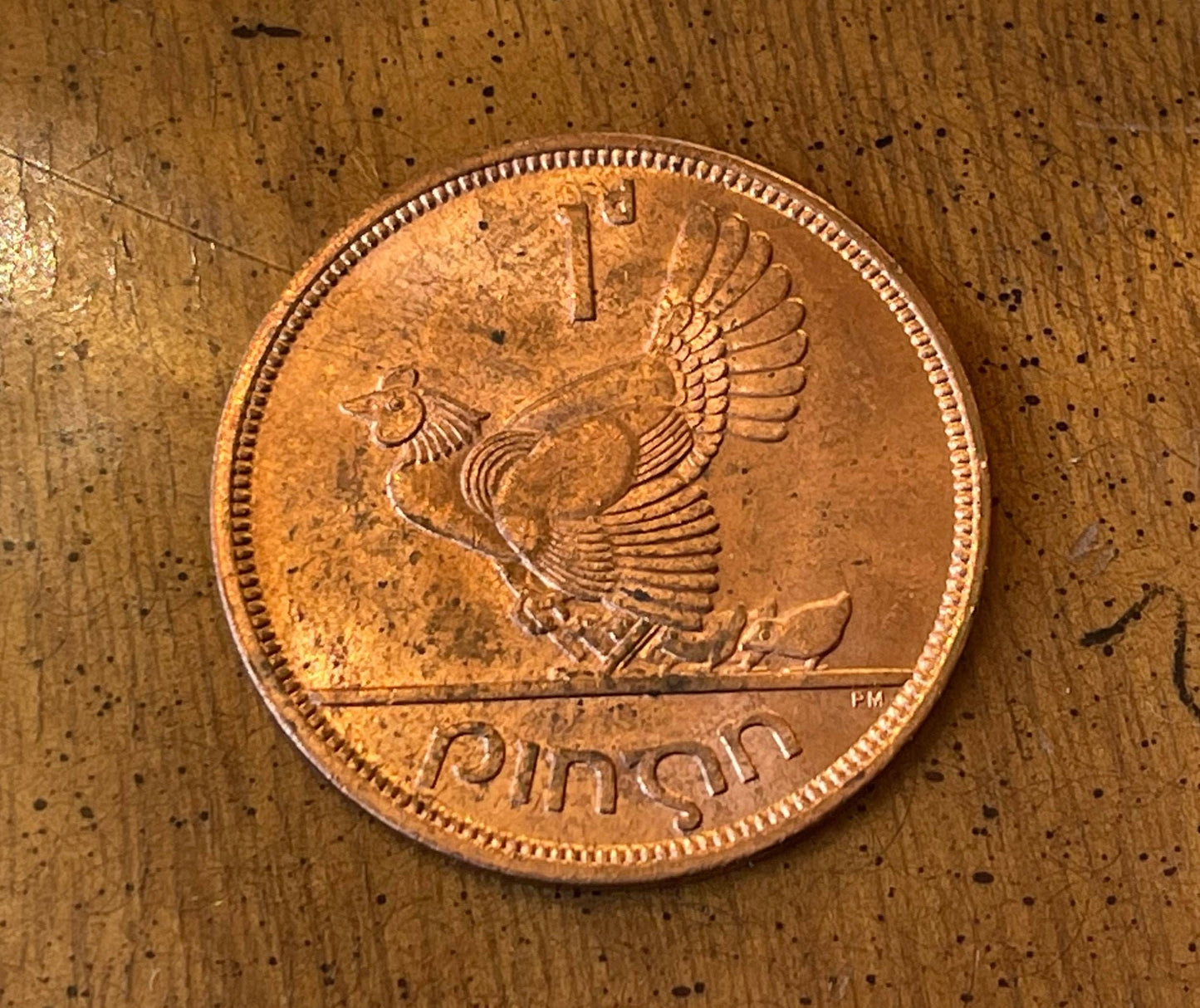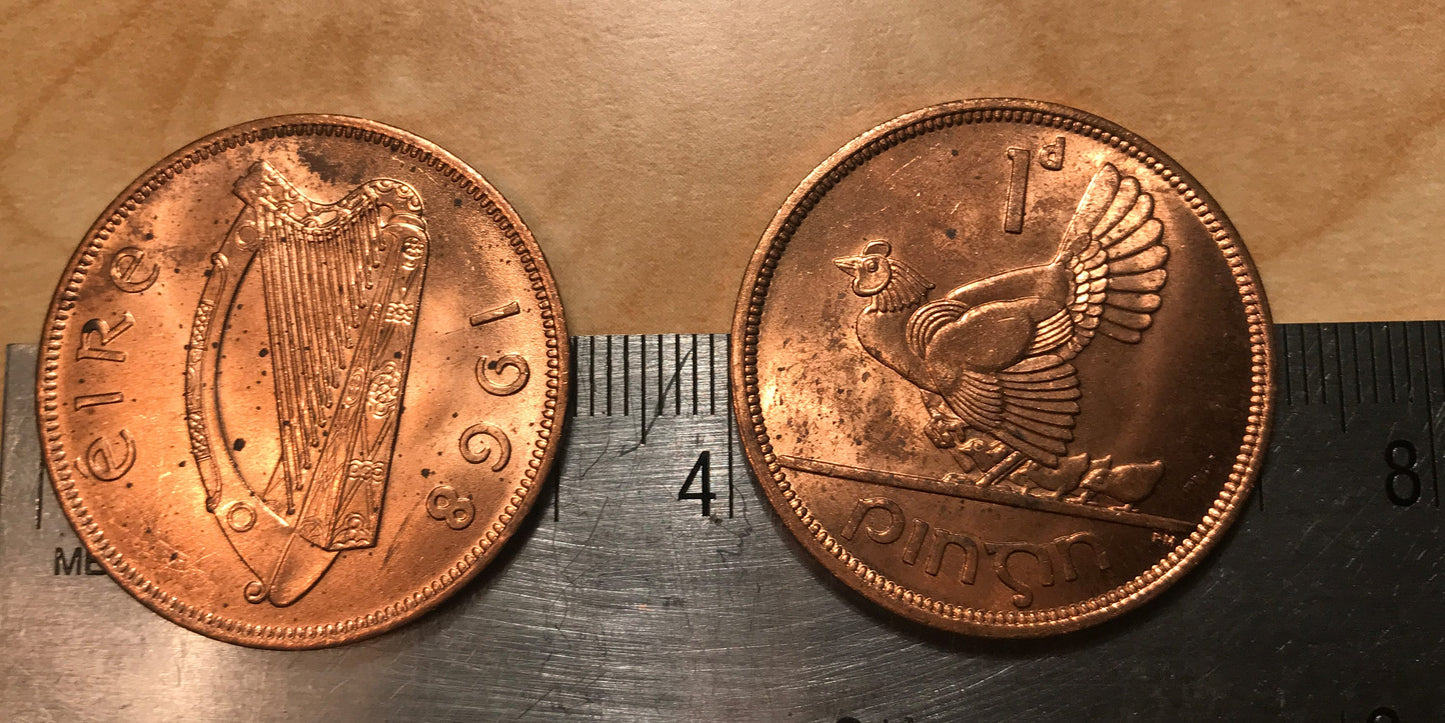 very pleased, just as pictured
very pleased, just as pictured