Italian Honeybee & King Victor Emanuel 10 Centesimi Italy Coin Money for Jewelry -- Condition is FAIR
Regular price
Sale price
$10.25 USD
Unit price
per
Italian Honeybee & King Victor Emanuel 10 Centesimi Italy Coin Money for Jewelry and Craft Making
Condition is FAIR.
Obverse: The portrait of King Vittorio Emanuele III facing left
Lettering: VITTORIO EMANVELE III RE D'ITALIA
Translation: Vittorio Emanuele III King of Italy
Reverse: A honeybee on a flower with the value on the bottom right, the date on the bottom.
Lettering: C.10
Translation: 10 Centesimi
Features
Issuer Italy
King Vittorio Emanuele III (1900-1946)
Type Standard circulation coin
Years 1919-1937
Value 10 Centesimi (0.10 ITL)
Currency Lira (1861-2001)
Composition Copper
Weight 5.34 g
Diameter 22.5 mm
Thickness 1.9 mm
Shape Round
Technique Milled
Orientation Coin alignment ↑↓
Demonetized Yes
Number N# 1960
References KM# 60, Schön# 60
Wikipedia:
Apis mellifera ligustica is the Italian bee which is a subspecies of the western honey bee (Apis mellifera).
The Italian honey bee is thought to originate from the continental part of Italy, south of the Alps, and north of Sicily. The subspecies may have survived the last Ice Age in Italy. It is genetically a different subspecies than that from the Iberian peninsula and from Sicily. It is the most widely distributed of all honey bees, and has proven adaptable to most climates from subtropical to cool temperate, but it is less successful in humid tropical regions. Italian bees that originate from the Ligurian alps in northern Italy are often referred to as the Ligurian bee.
Italian bees, having been conditioned to the warmer climate of the central Mediterranean, are less able to cope with the "hard" winters and cool, wet springs of more northern latitudes. They do not form such tight winter clusters. More food has to be consumed to compensate for the greater heat loss from the loose cluster. The tendency to raise broods late in autumn also increases food consumption. The noted beekeeper, Thomas White Woodbury, first introduced the Italian bee to Britain in 1859 and regarded it as vastly superior to the Old British Black bee (A. m. mellifera).
*****
Wikipedia:
Victor Emmanuel III (Vittorio Emanuele Ferdinando Maria Gennaro di Savoia; Italian: Vittorio Emanuele III, Albanian: Viktor Emanueli III, Amharic: ቪቶርዮ አማኑኤል Vītoriyo Āmanu'ēli; 11 November 1869 – 28 December 1947) reigned as King of Italy from 29 July 1900 until his abdication on 9 May 1946. In addition, he was Emperor of Ethiopia (1936–1941) and King of the Albanians (1939–1943). During his reign of nearly 46 years, which began after the assassination of his father Umberto I, the Kingdom of Italy became involved in two world wars. His reign also encompassed the birth, rise, and fall of Italian Fascism and its regime.
During the First World War, Victor Emmanuel III accepted the resignation of Prime Minister Paolo Boselli and named Vittorio Emanuele Orlando (the premier of victory) in his place. Following the March on Rome, he appointed Benito Mussolini as Prime Minister and later deposed him in 1943 during the Allied invasion of Italy of the Second World War.
Victor Emmanuel abdicated his throne in 1946 in favour of his son Umberto II, hoping to strengthen support for the monarchy against an ultimately successful referendum to abolish it. He then went into exile to Alexandria, Egypt, where he died and was buried the following year in St. Catherine's Cathedral of Alexandria. In 2017 his remains were returned to rest in Italy, following an agreement between Italian President Sergio Mattarella and Egyptian President Abdel Fattah el-Sisi.
Victor Emmanuel was also called by some Italians Sciaboletta ("little saber"), due to his height of 1.53 m (5 ft 0 in),[1] and il Re soldato (the Soldier King), for having led his country during both world wars.
Share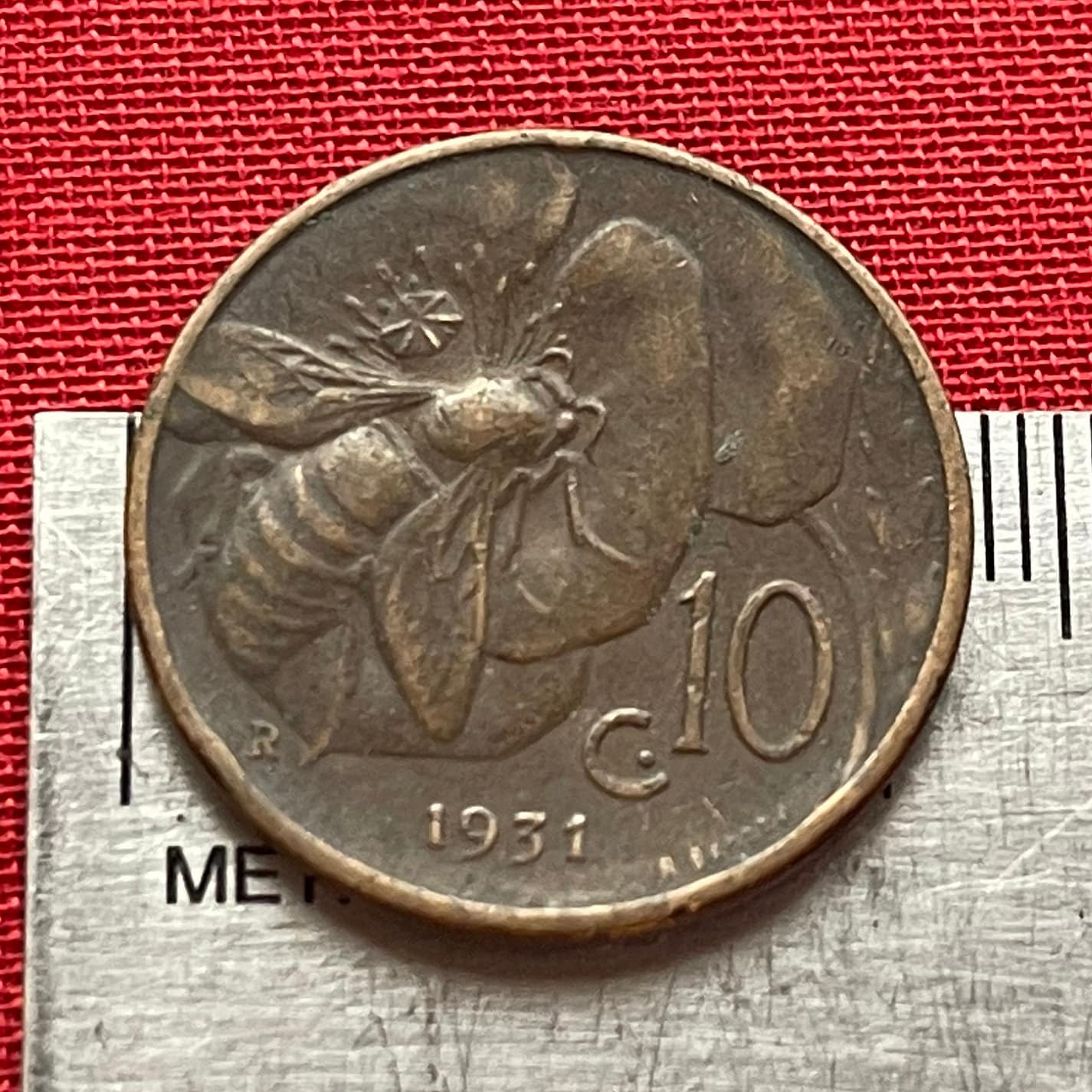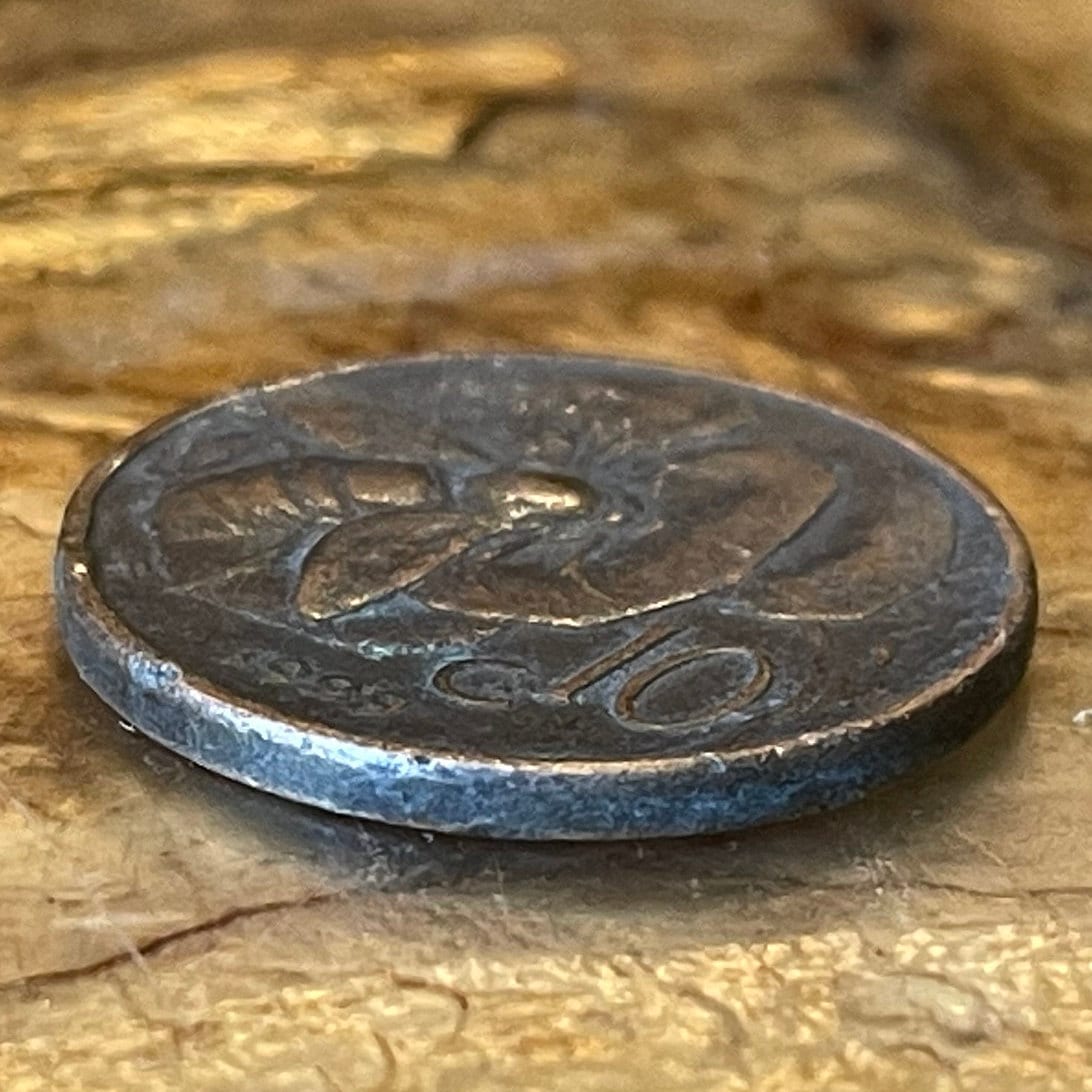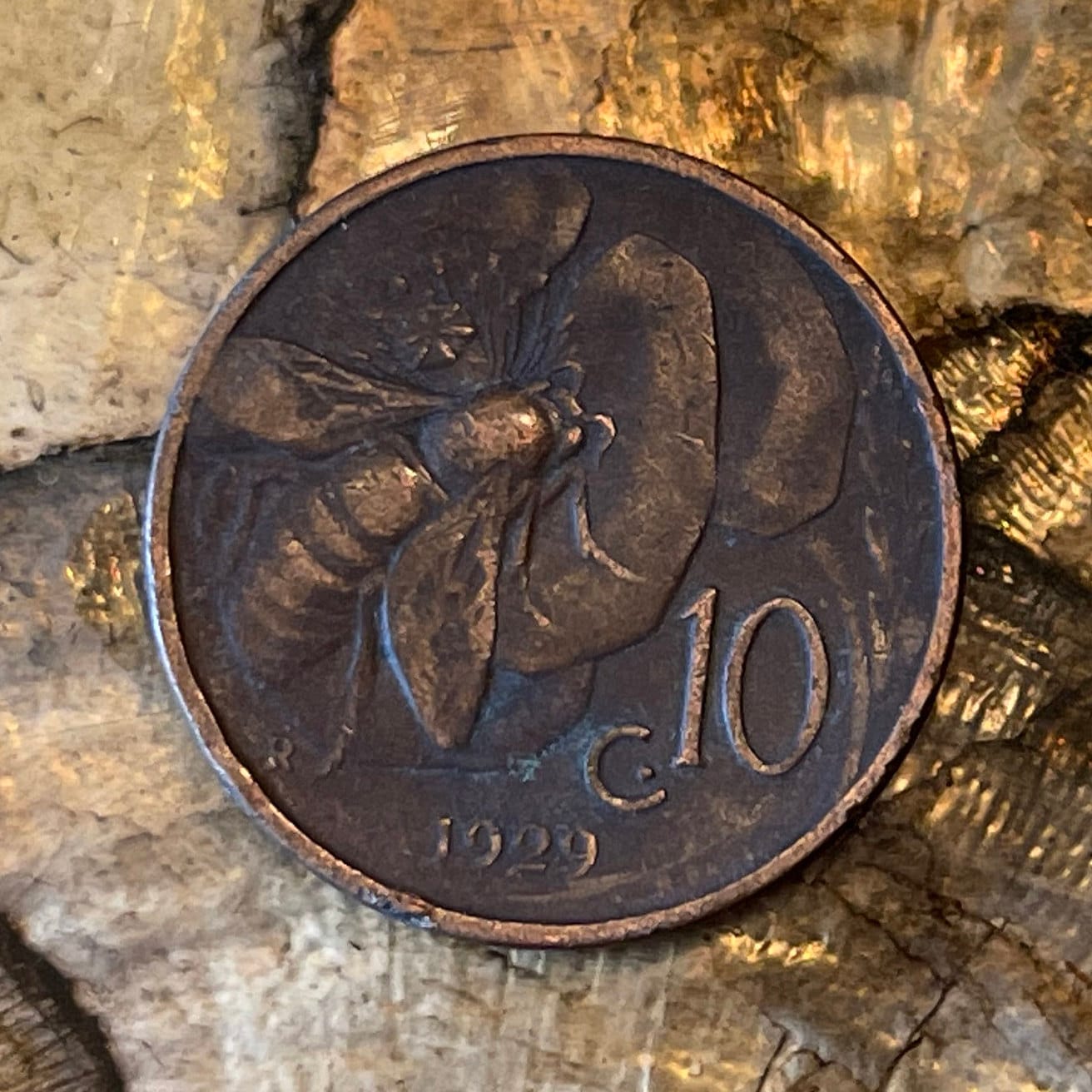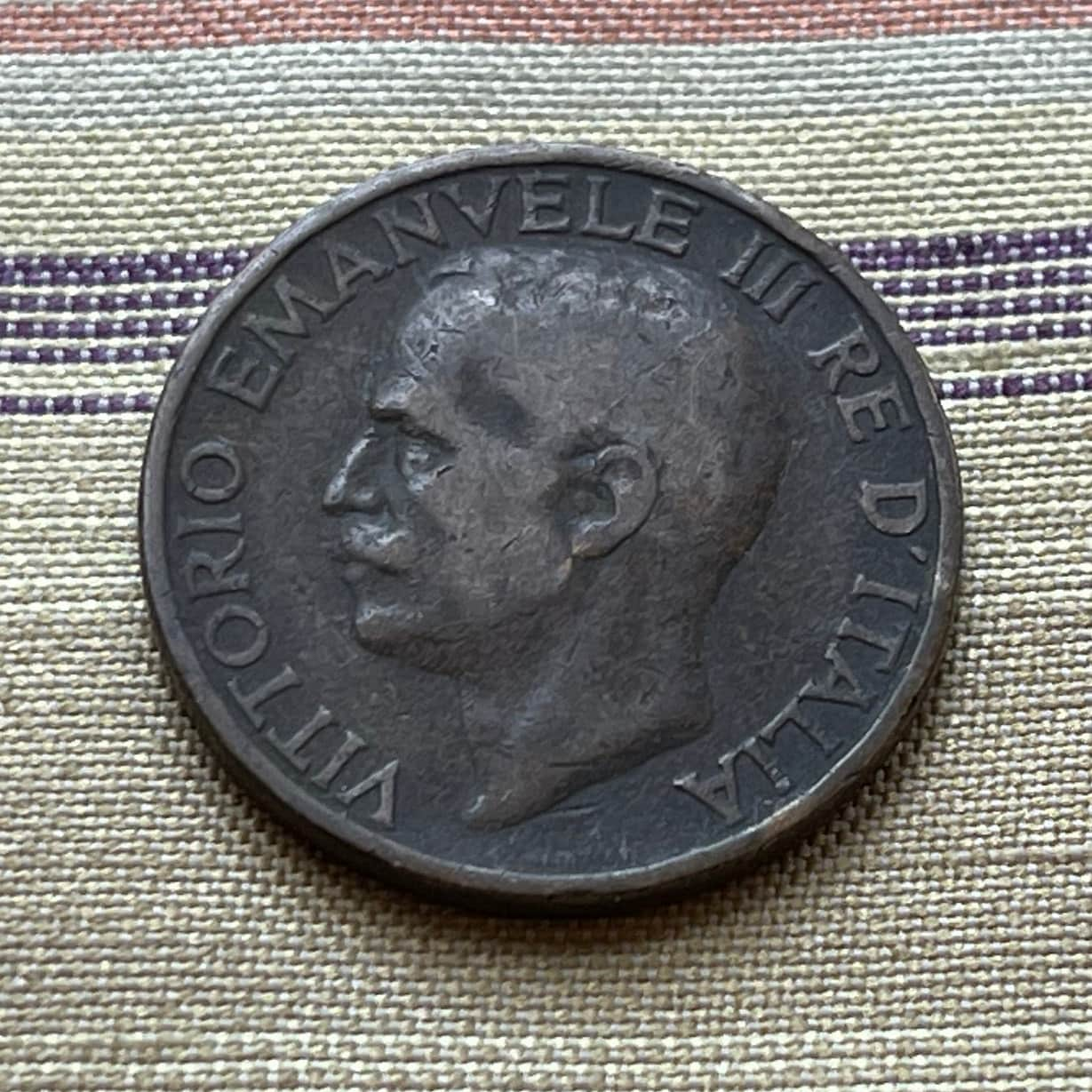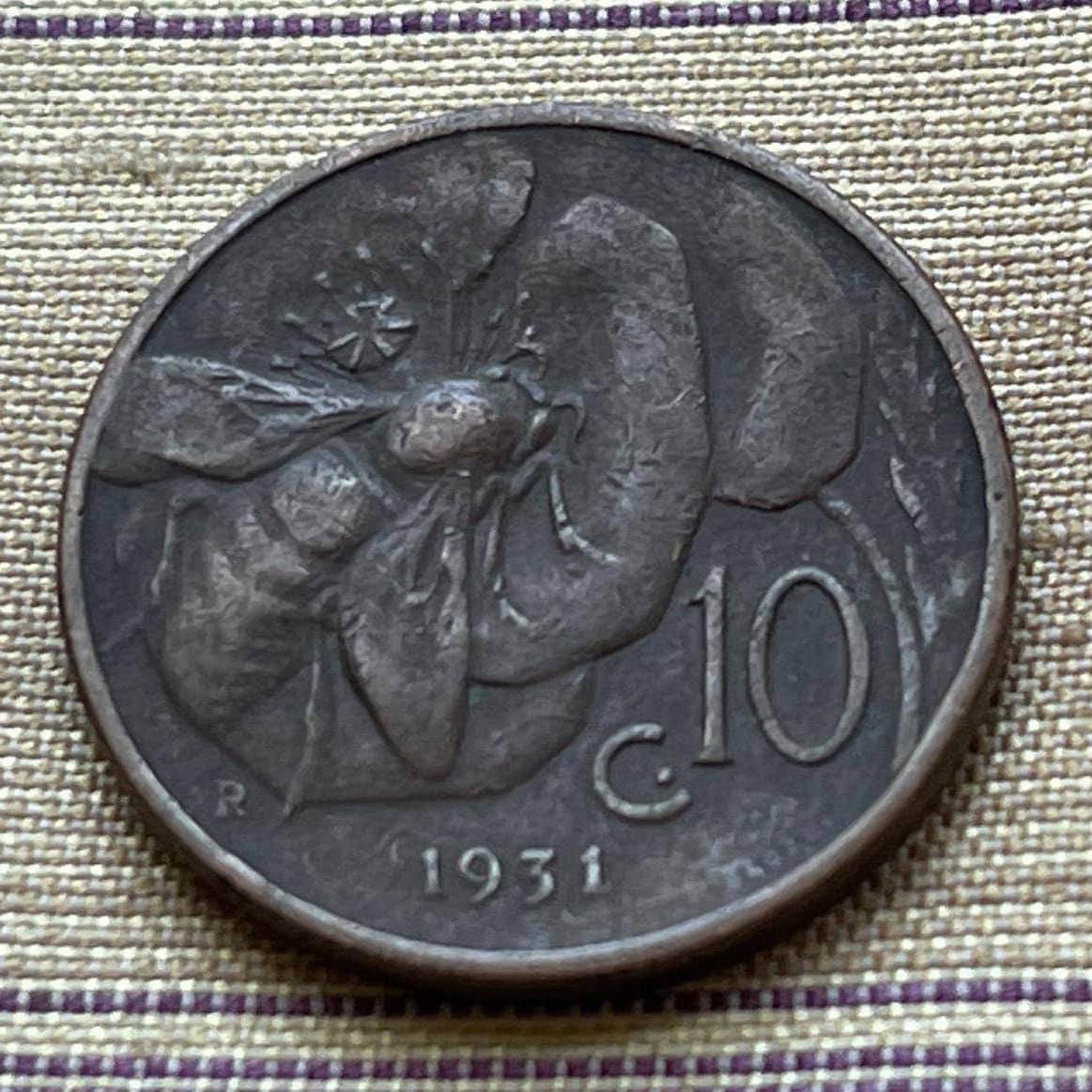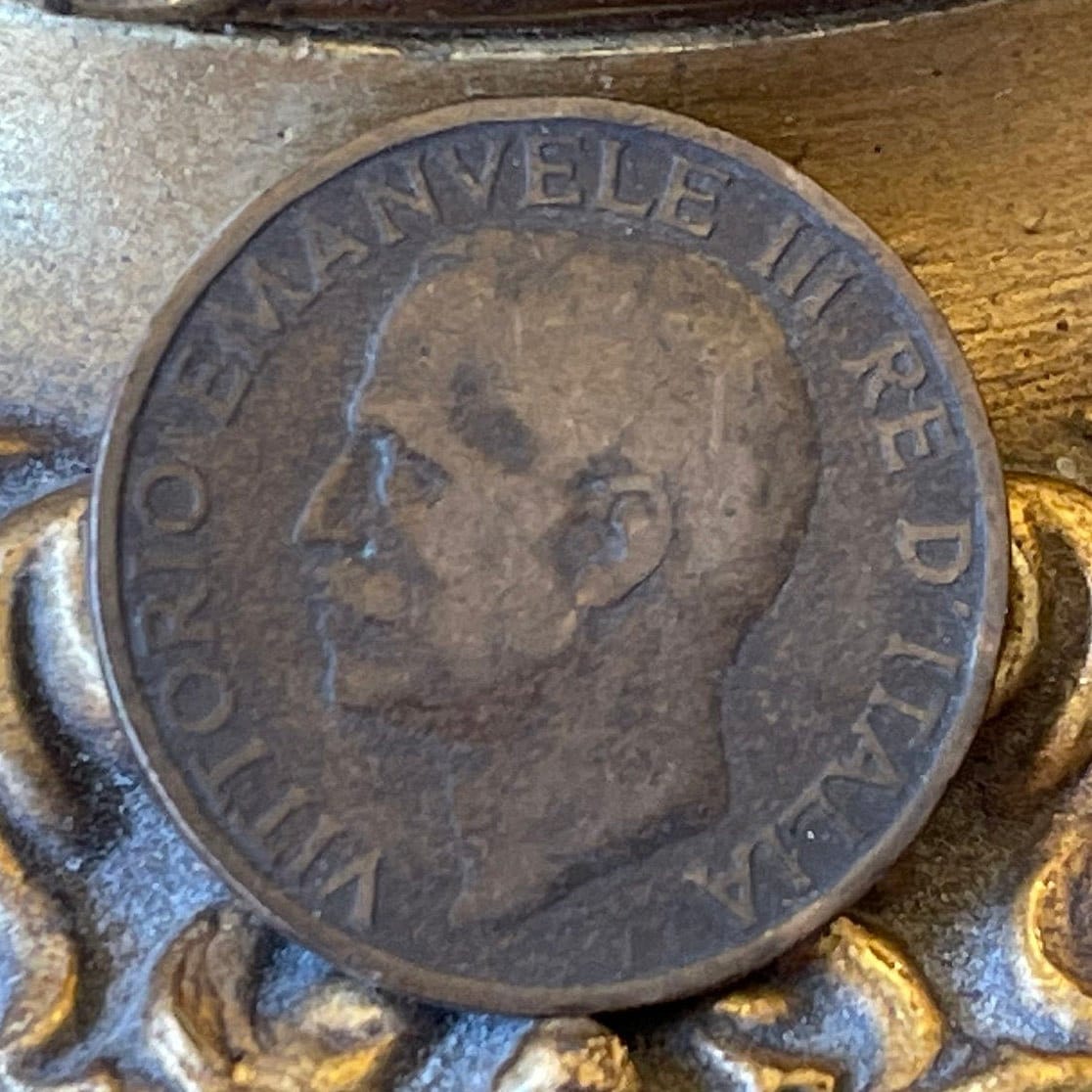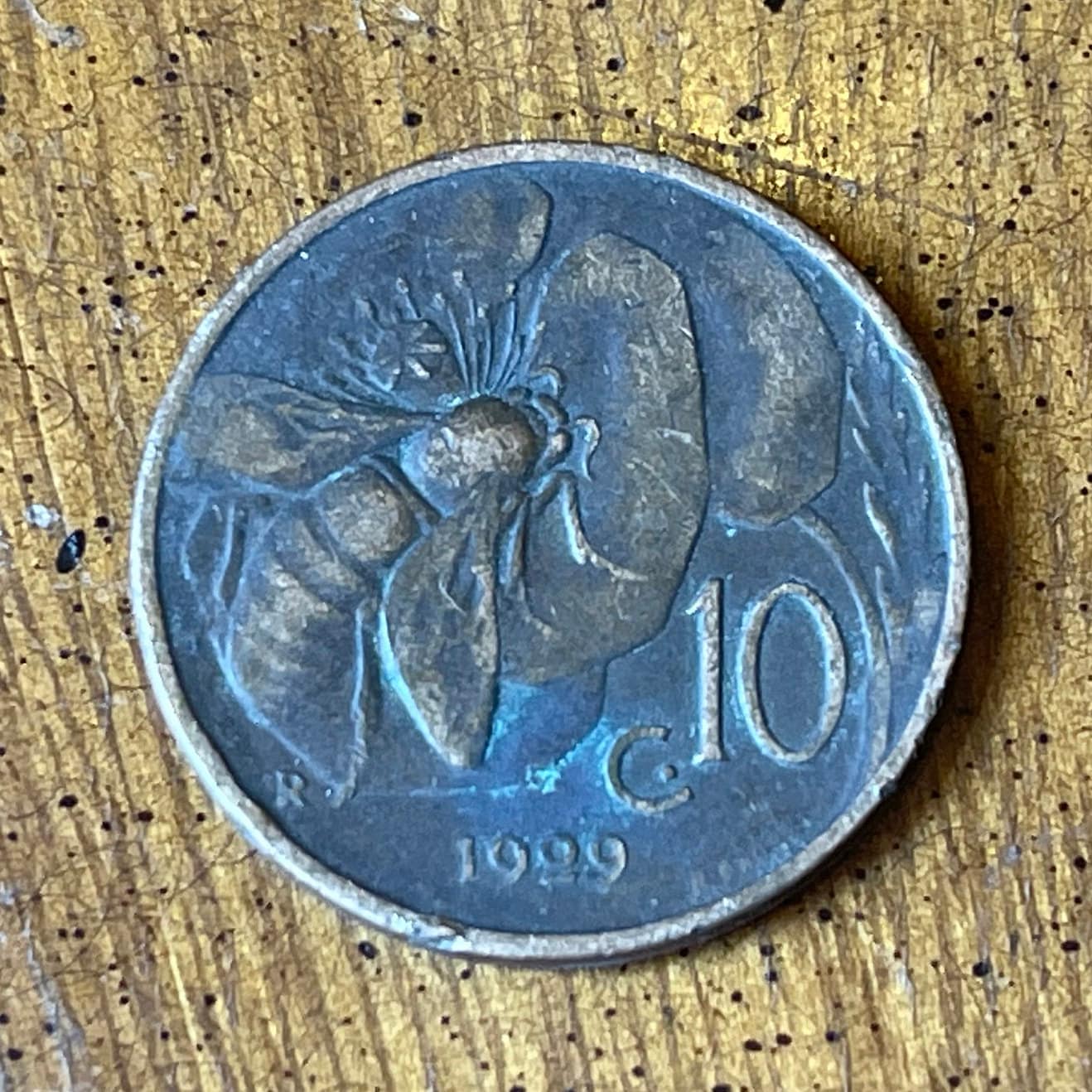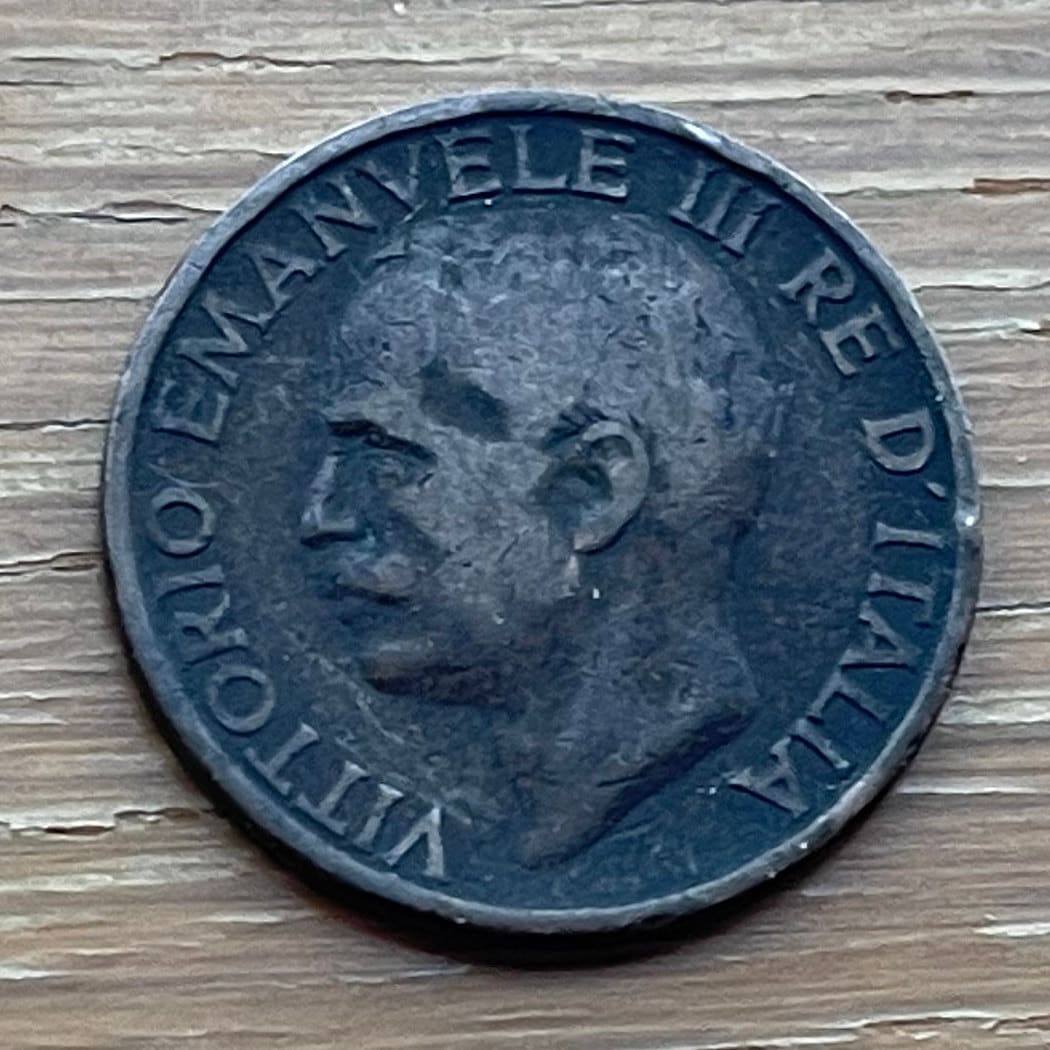 italian honey bee coin
Very satisfied with purchase & would buy from seller again.
Got it fast and as described. Very pleased...
Got it fast and as described. Very pleased & would buy from again.
Perfect, love them! Thank you!
Perfect, love them! Thank you!
Coin purchase
The coins I received were in great condition. The requests for information were answered quickly and shipping was very timely. Very satisfied with my purchase. Great place to get specialty coins.