Italian Woman & Cogwheel of Labor 200 Lire Italy Authentic Coin Money for Jewelry and Craft Making (Work) (Gears) (Gearwheel)
Regular price
Sale price
$4.99 USD
Unit price
per
Woman & Cogwheel of Labor 200 Lire Italy Authentic Coin Charm for Jewelry and Craft Making (Work)
Obverse: Woman head with long curly hair facing right.
Lettering:
REPVBBLICA ITALIANA
Translation: Republic of Italy
Reverse: Square toothed cogwheel which contains the indication of the value on two lines.
"The steel gear wheel, a symbol indicating work, is a reference to the first article of the Italian Constitution: "L'Italia è una Repubblica democratica fondata sul lavoro" (Italy is a democratic republic founded on work)."
Lettering: 200 LIRE
Features
Issuer Italy
Period Republic (1946-date)
Type Standard circulation coin
Years 1977-2001
Value 200 Lire (200 ITL)
Currency Lira (1861-2001)
Composition Aluminium-bronze
Weight 5 g
Diameter 24 mm
Thickness 1.64 mm
Shape Round
Orientation Coin alignment ↑↓
Demonetized 02-28-2002
Number N# 303
References KM# 105, Schön# 104
From https://www.thoughtco.com/the-national-symbol-of-italy-2011520:
The symbol [EMBLEM] of the Italian Republic is characterized by four elements: a star, a gear wheel, an olive, and oak branches.
The olive branch symbolizes the desire for peace in the nation, both in the sense of internal harmony as well as that of international brotherhood.
The oak branch, which encircles the symbol on the right, embodies the strength and dignity of the Italian people. Both species, typical of Italy, were chosen to represent the Italian arboreal heritage.
The steel gear wheel, a symbol indicating work, is a reference to the first article of the Italian Constitution: "L'Italia è una Repubblica democratica fondata sul lavoro" (Italy is a democratic republic founded on work).
The star is one of the oldest objects of the Italian iconographic heritage and has always been associated with the personification of Italy. It was part of the iconography of the Risorgimento, and also appeared, until 1890, as the emblem of the united kingdom of Italy. The star later came to represent the Ordine della Stella d'Italia, and today is used to indicate membership in the Italian armed forces.
Share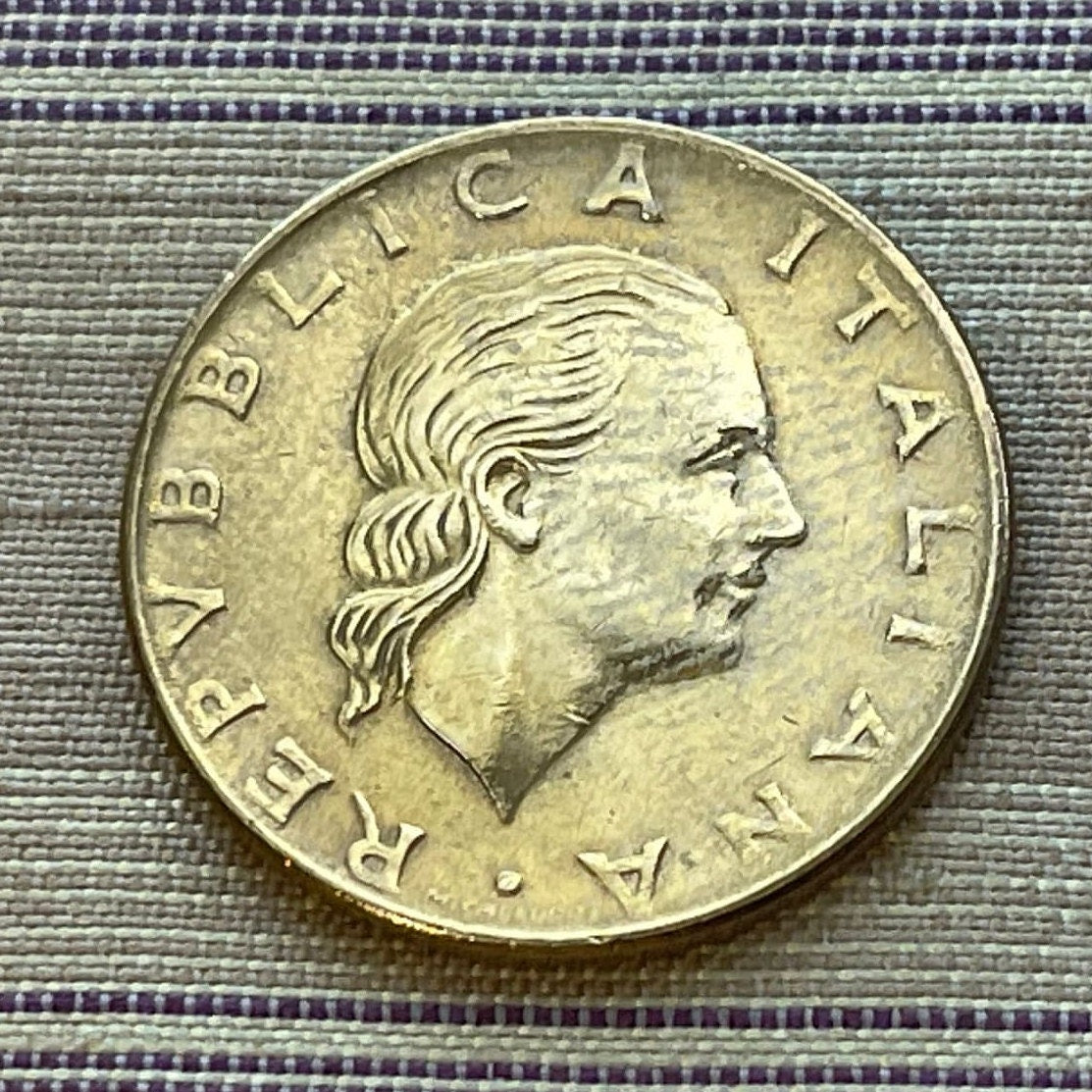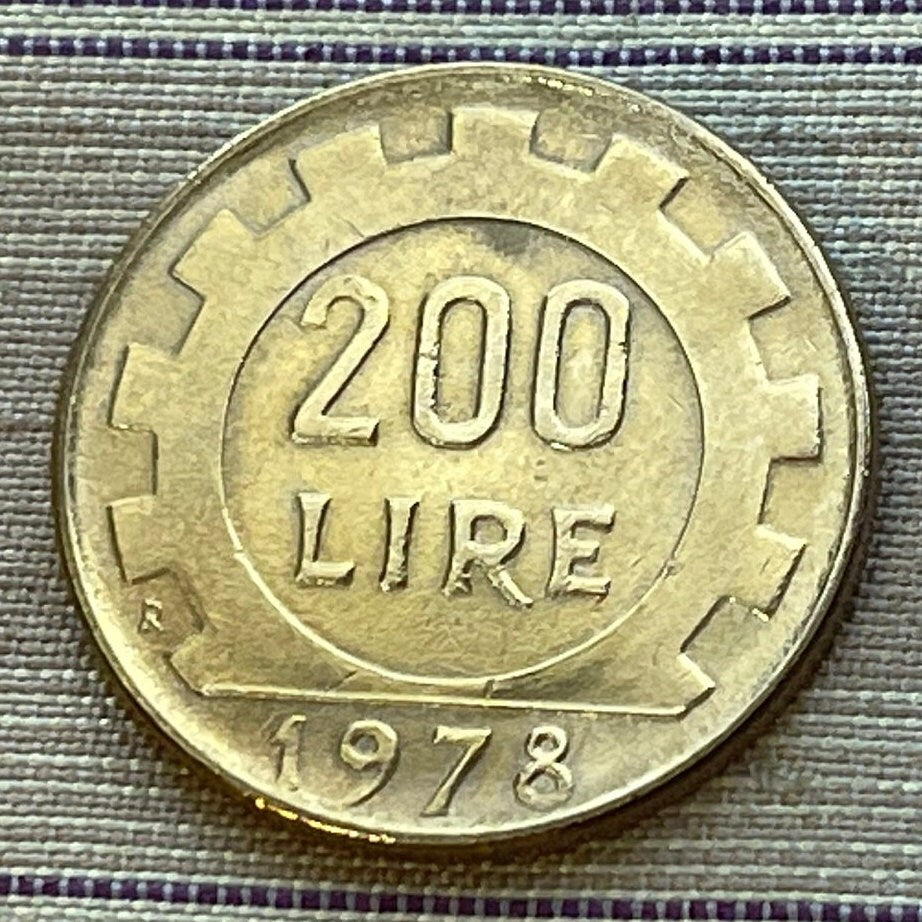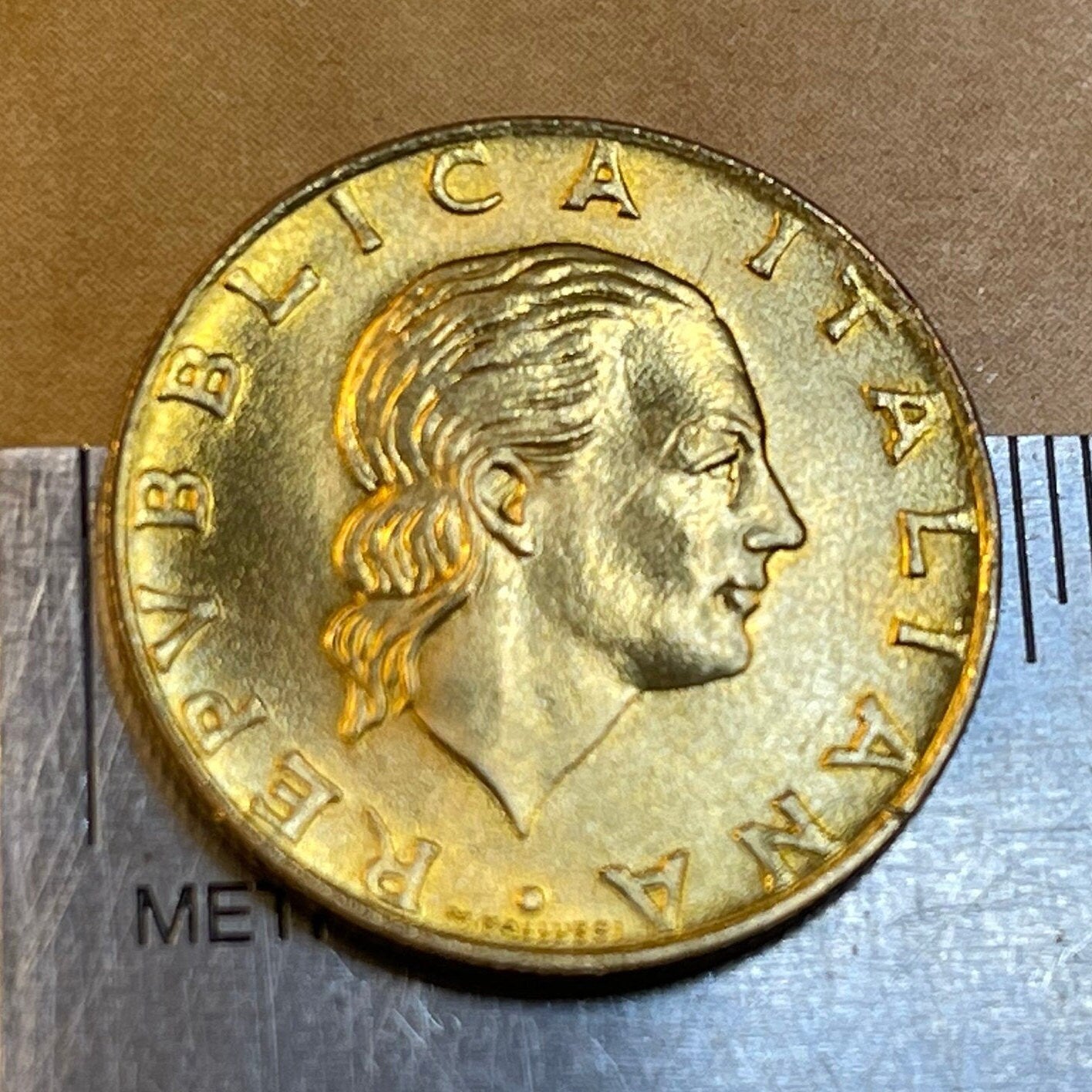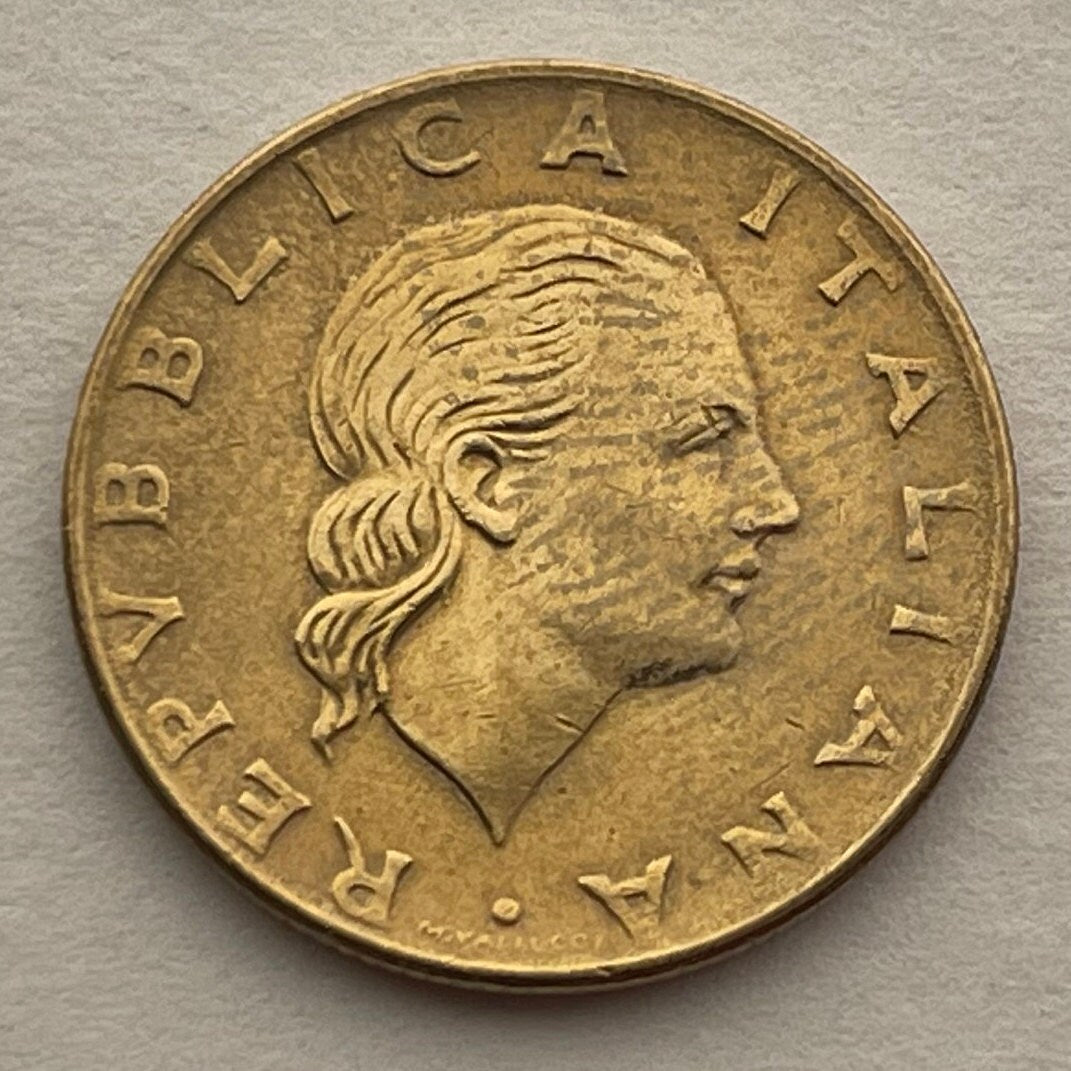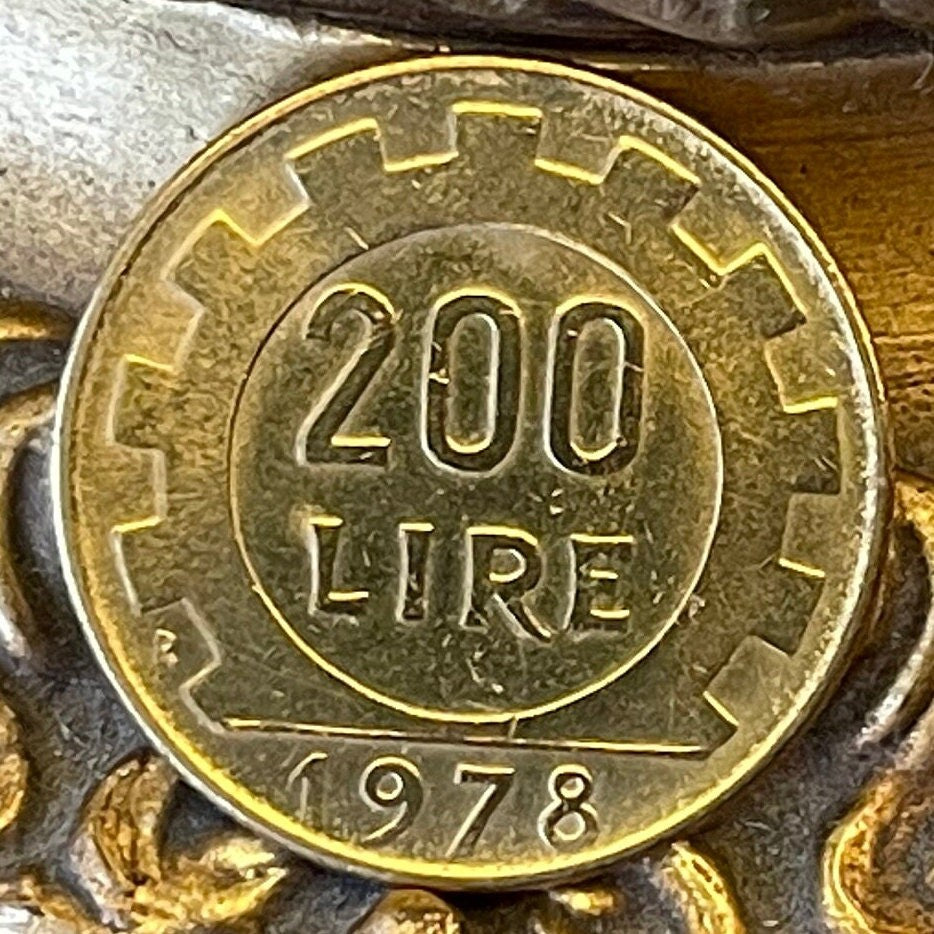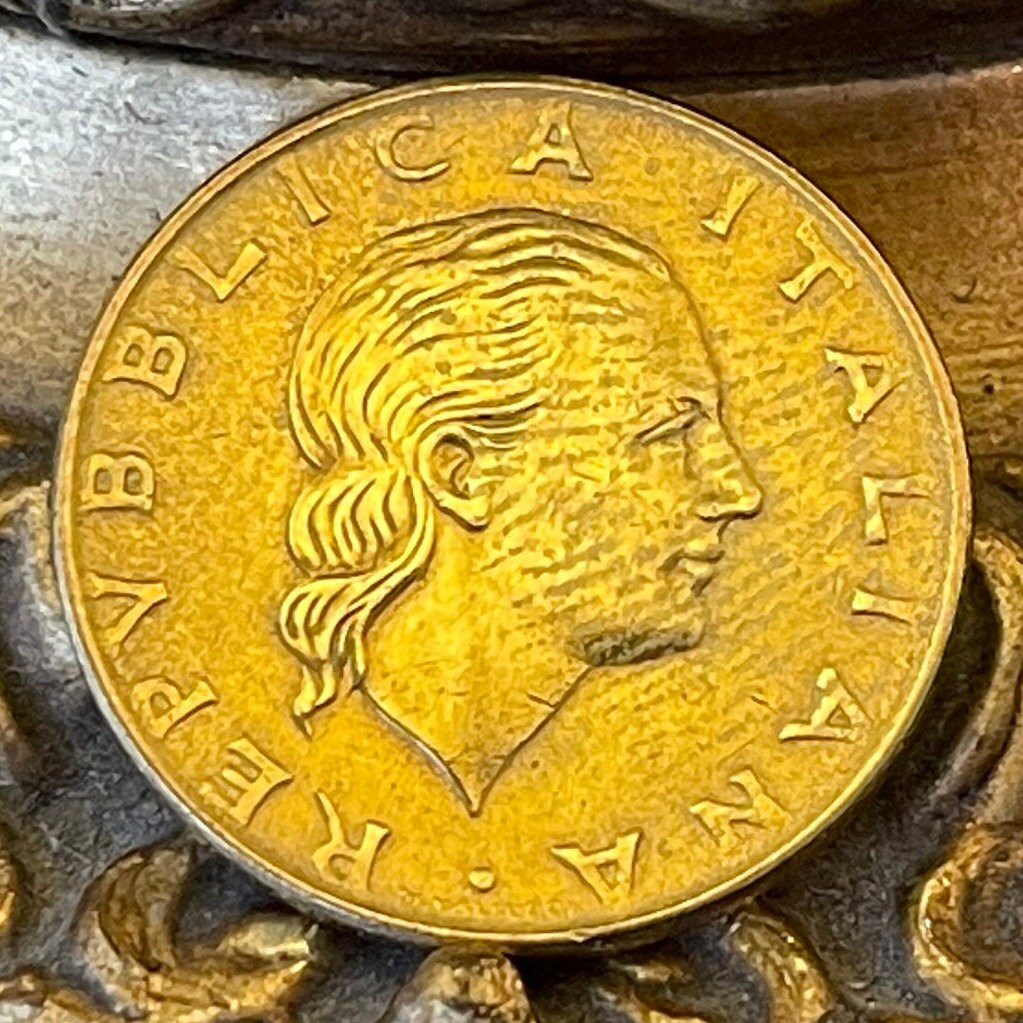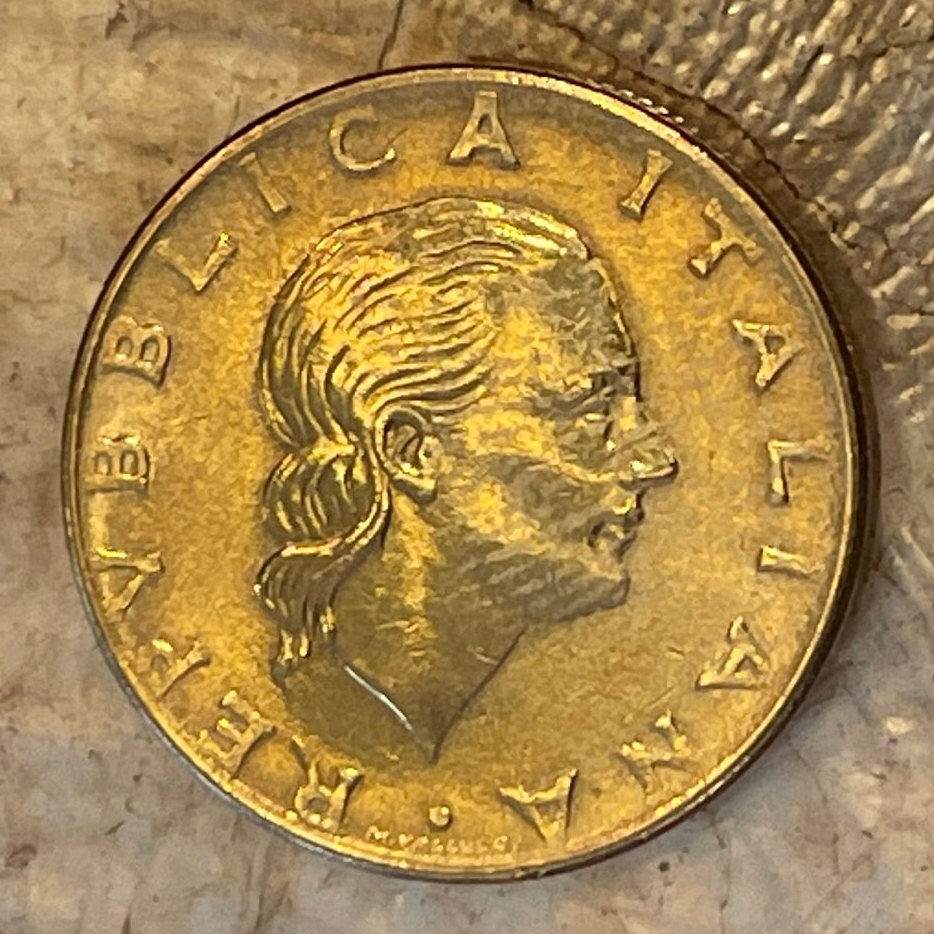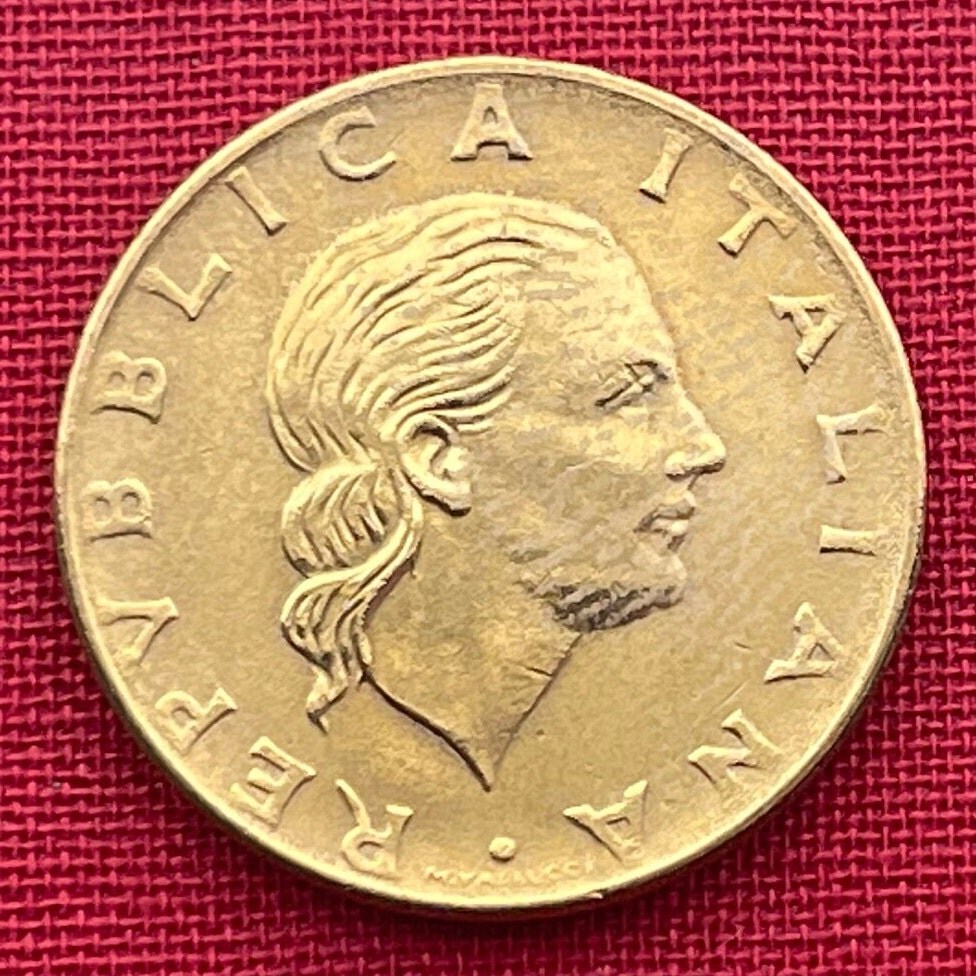 5 stars review from Hussain
5 stars review from Hussain
nice coin different great shape fast deliv...
nice coin different great shape fast delivery . Thank you be happy stay well