Kiwi 20 Cents New Zealand Authentic Coin Charm for Jewelry and Craft Making
Regular price
Sale price
$6.13 USD
Unit price
per
Kiwi 20 Cents New Zealand Authentic Coin Charm for Jewelry and Craft Making
Obverse: Second crowned portrait of HM Queen Elizabeth II right, wearing the Girls of Great Britain and Ireland tiara, legend around, date below.
Lettering: ELIZABETH II NEW ZEALAND
Reverse: Kiwi with denomination
Lettering: 20
Features
Issuer New Zealand
Queen Elizabeth II (1952-date)
Type Standard circulation coin
Years 1967-1985
Value 20 Cents (0.20 NZD)
Currency Dollar (1967-date)
Composition Copper-nickel
Weight 11.31 g
Diameter 28.58 mm
Thickness 2.22 mm
Shape Round
Technique Milled
Orientation Medal alignment ↑↑
Demonetized 31 October 2006
Number N# 2331
References KM# 36
Wikipedia:
Kiwi (/ˈkiːwi/ KEE-wee) or kiwis are flightless birds endemic to New Zealand, forming the monotypic genus Apteryx /ˈæptərɪks/ and family Apterygidae /æptəˈrɪdʒɪdiː/. Approximately the size of a domestic chicken, kiwi are by far the smallest living ratites (which also include ostriches, emus, rheas, tinamous and cassowaries).
DNA sequence comparisons have yielded the surprising conclusion that kiwi are much more closely related to the extinct Malagasy elephant birds than to the moa with which they shared New Zealand. There are five recognised species, four of which are currently listed as vulnerable, and one of which is near-threatened. All species have been negatively affected by historic deforestation but currently the remaining large areas of their forest habitat are well protected in reserves and national parks. At present, the greatest threat to their survival is predation by invasive mammalian predators.
The kiwi's egg is one of the largest in proportion to body size (up to 20% of the female's weight) of any species of bird in the world. Other unique adaptations of kiwi, such as their hairlike feathers, short and stout legs, and using their nostrils at the end of their long beak to detect prey before they ever see it, have helped the bird to become internationally well-known.
The kiwi is recognised as an icon of New Zealand, and the association is so strong that the term Kiwi is used internationally as the colloquial demonym for New Zealanders.
The Māori traditionally believed that kiwi were under the protection of Tane Mahuta, god of the forest. They were used as food and their feathers were used for kahu kiwi—ceremonial cloaks. Today, while kiwi feathers are still used, they are gathered from birds that die naturally, through road accidents, or predation, and from captive birds. Kiwi are no longer hunted and some Māori consider themselves the birds' guardians.
The kiwi as a symbol first appeared in the late 19th century in New Zealand regimental badges. It was later featured in the badges of the South Canterbury Battalion in 1886 and the Hastings Rifle Volunteers in 1887. Soon after, the kiwi appeared in many military badges; and in 1906, when Kiwi Shoe Polish was widely sold in the UK and the US, the symbol became more widely known.
During the First World War, the name "Kiwis" for New Zealand soldiers came into general use, and a giant kiwi (now known as the Bulford kiwi) was carved on the chalk hill above Sling Camp in England. Usage has become so widespread that all New Zealanders overseas and at home are now commonly referred to as "Kiwis".
The kiwi has since become the best-known national symbol for New Zealand, and the bird is prominent in the coat of arms, crests and badges of many New Zealand cities, clubs and organisations. At the national level, the red silhouette of a kiwi is in the centre of the roundel of the Royal New Zealand Air Force. The kiwi is featured in the logo of the New Zealand Rugby League, and the New Zealand national rugby league team are nicknamed the Kiwis.
A kiwi has featured on the reverse side of three New Zealand coins: the one florin (two-shilling) coin from 1933 to 1966, the twenty-cent coin from 1967 to 1990, and the one-dollar coin since 1991. In currency trading the New Zealand dollar is often referred to as "the kiwi".
Share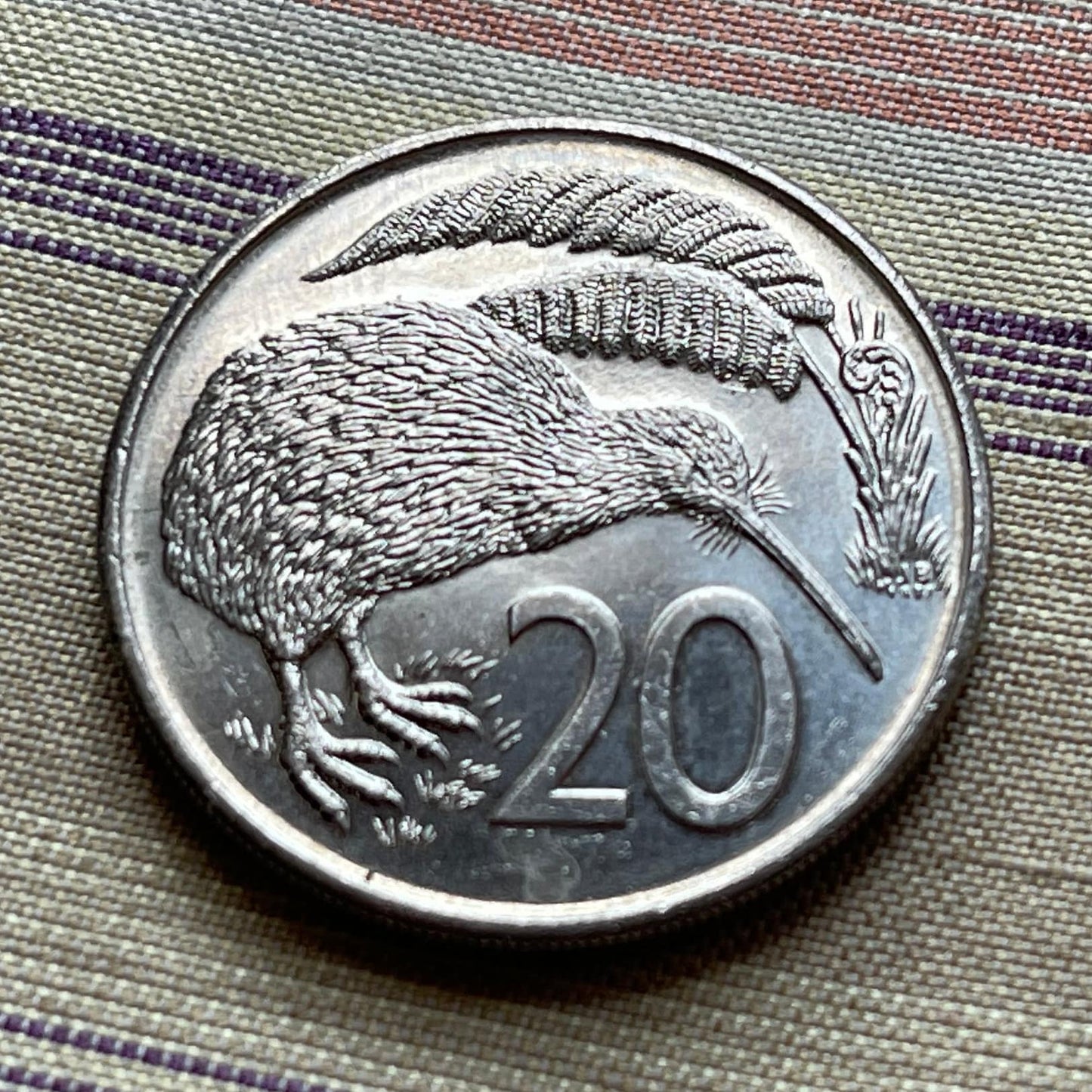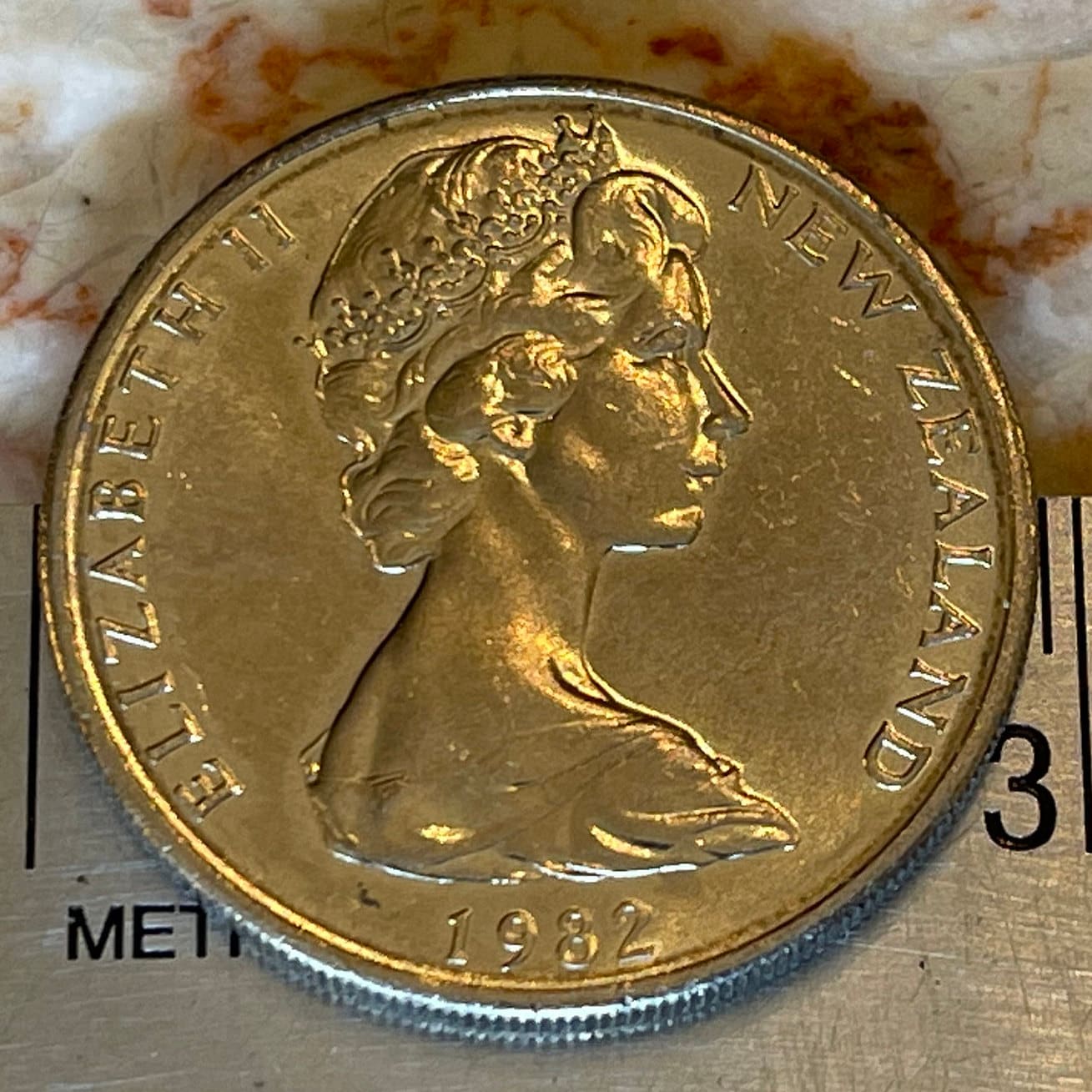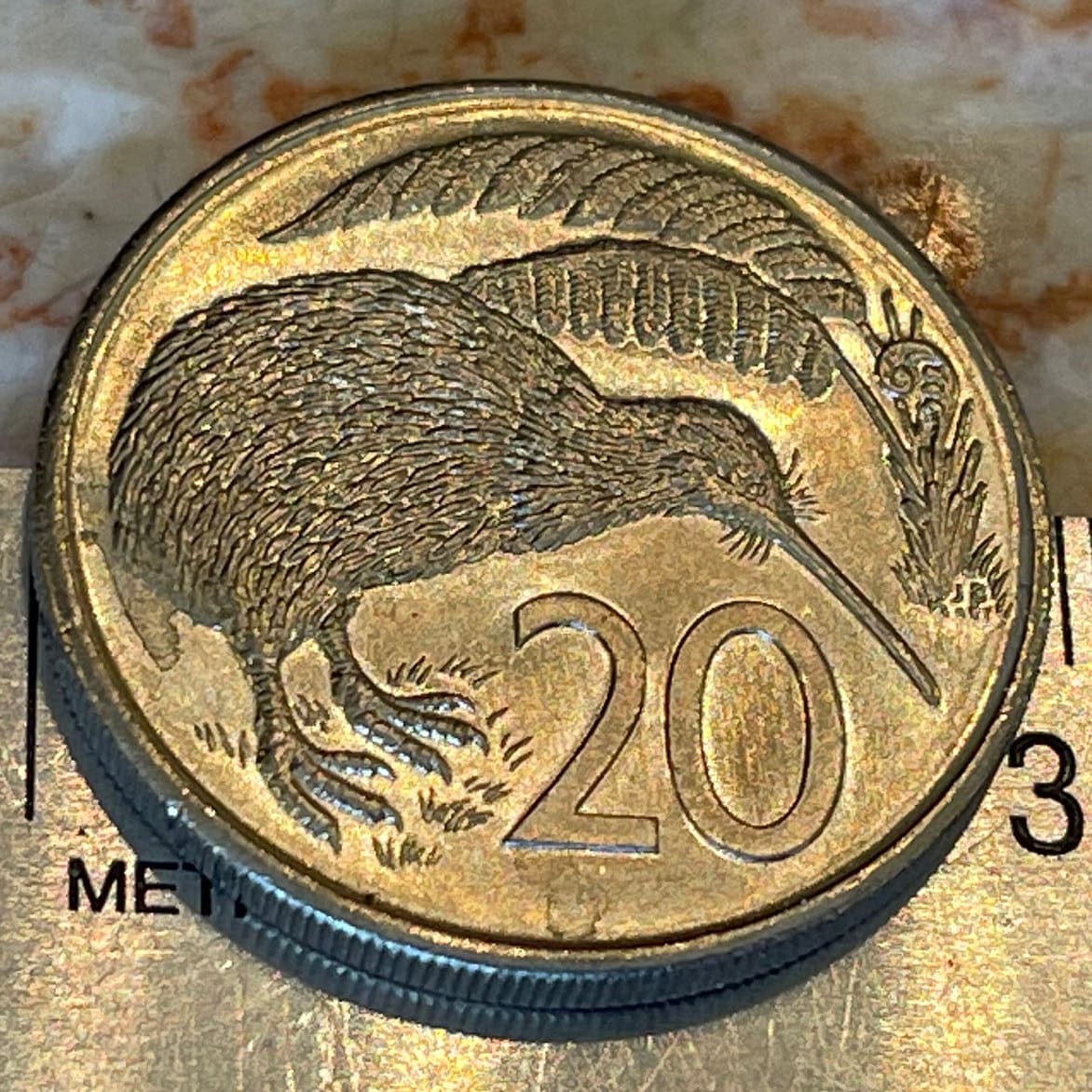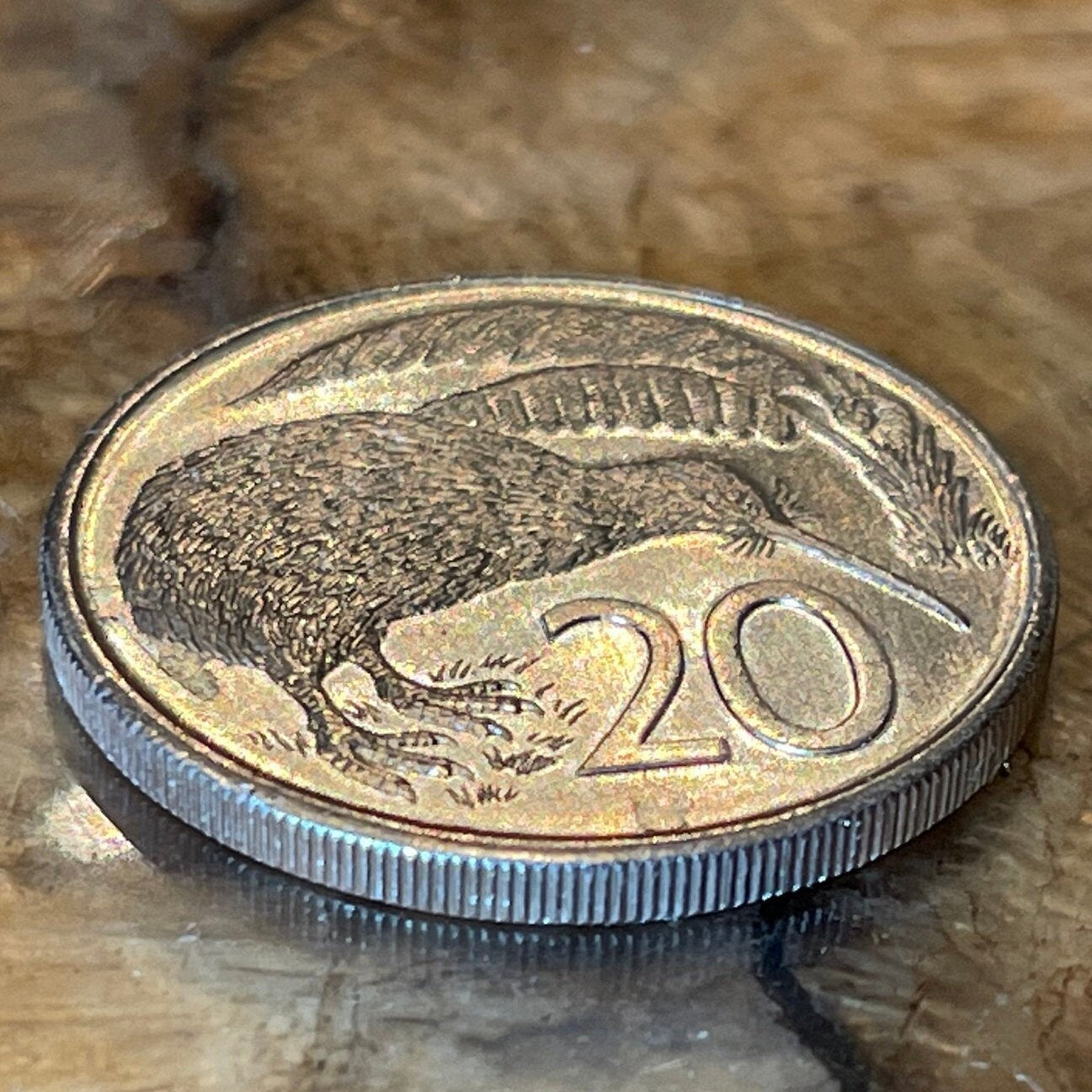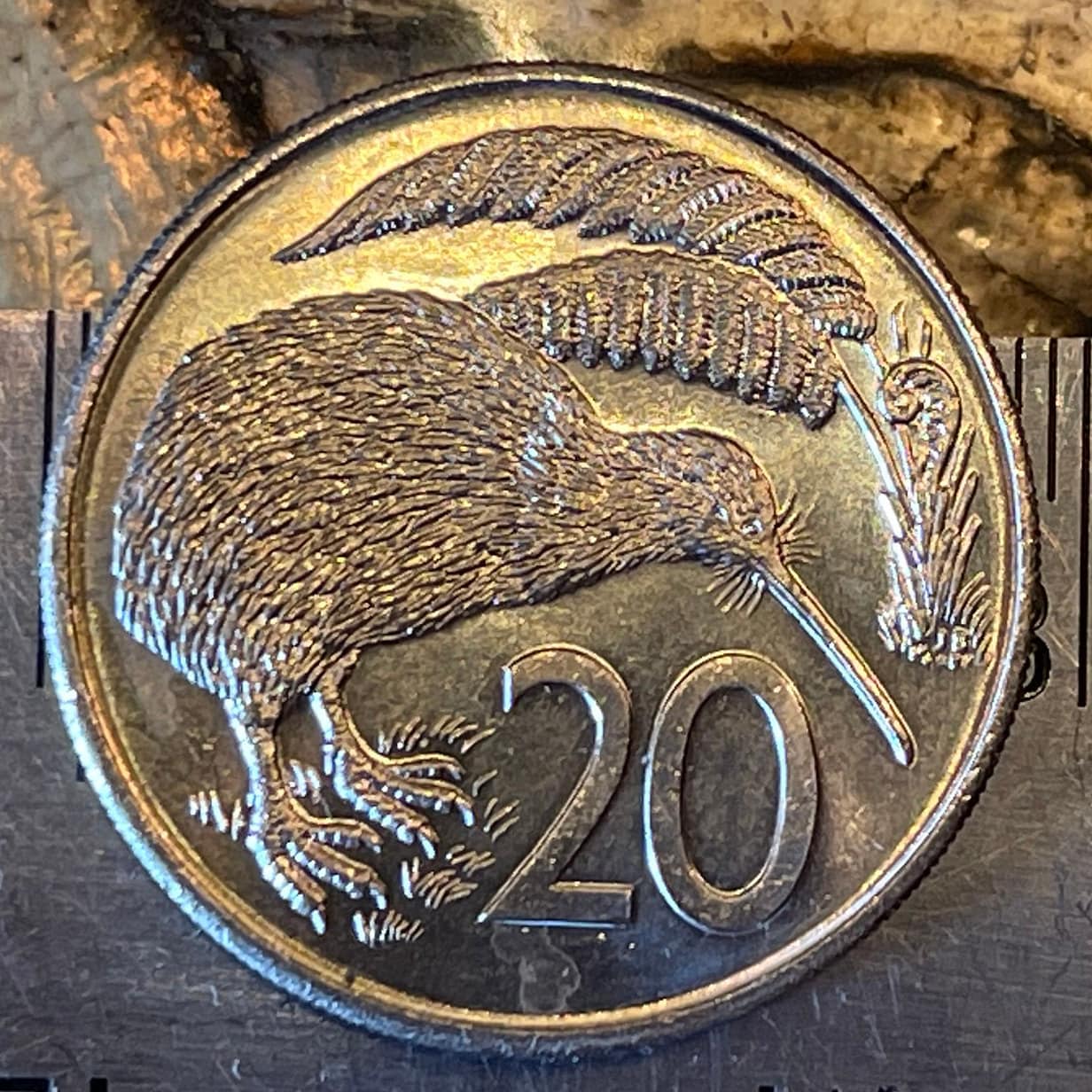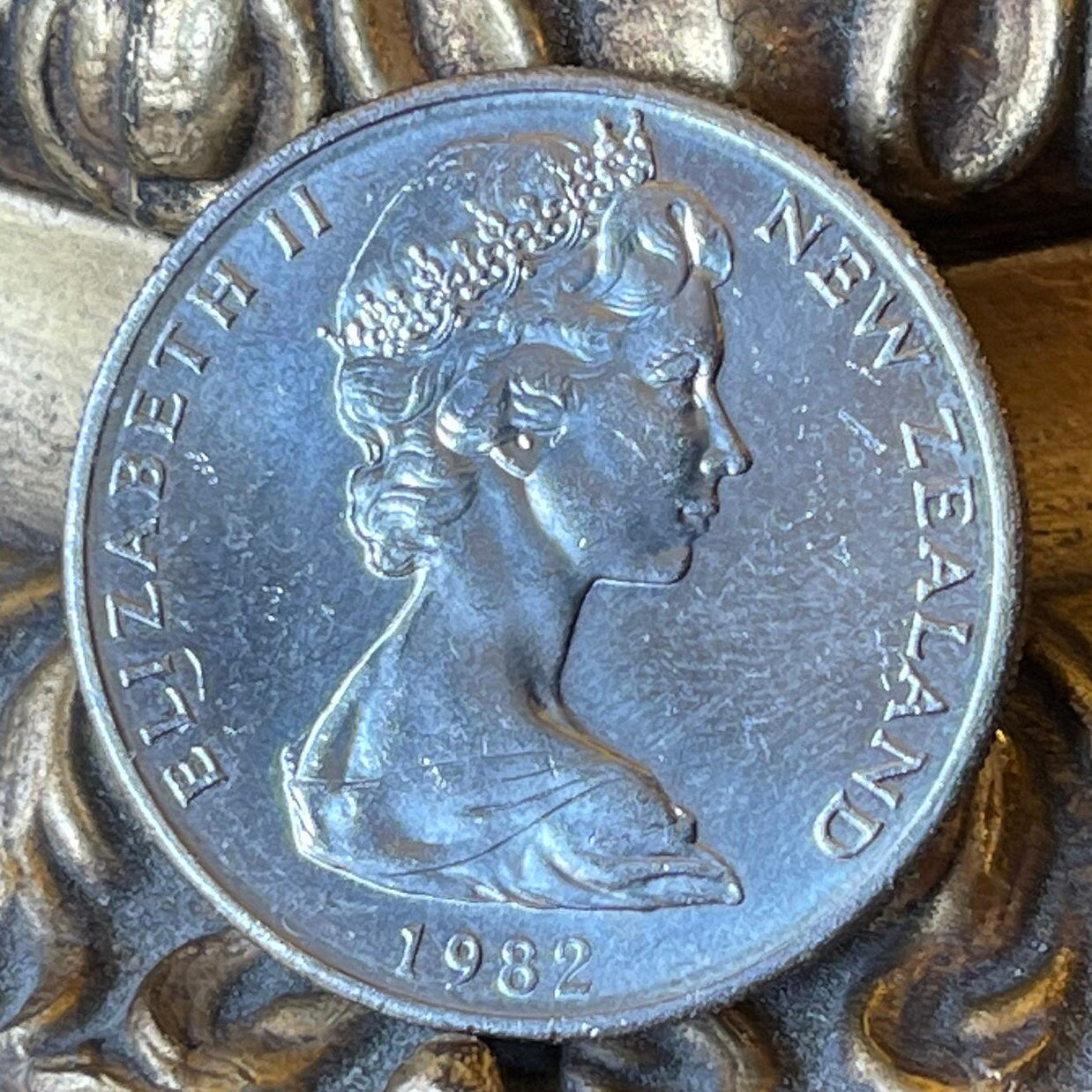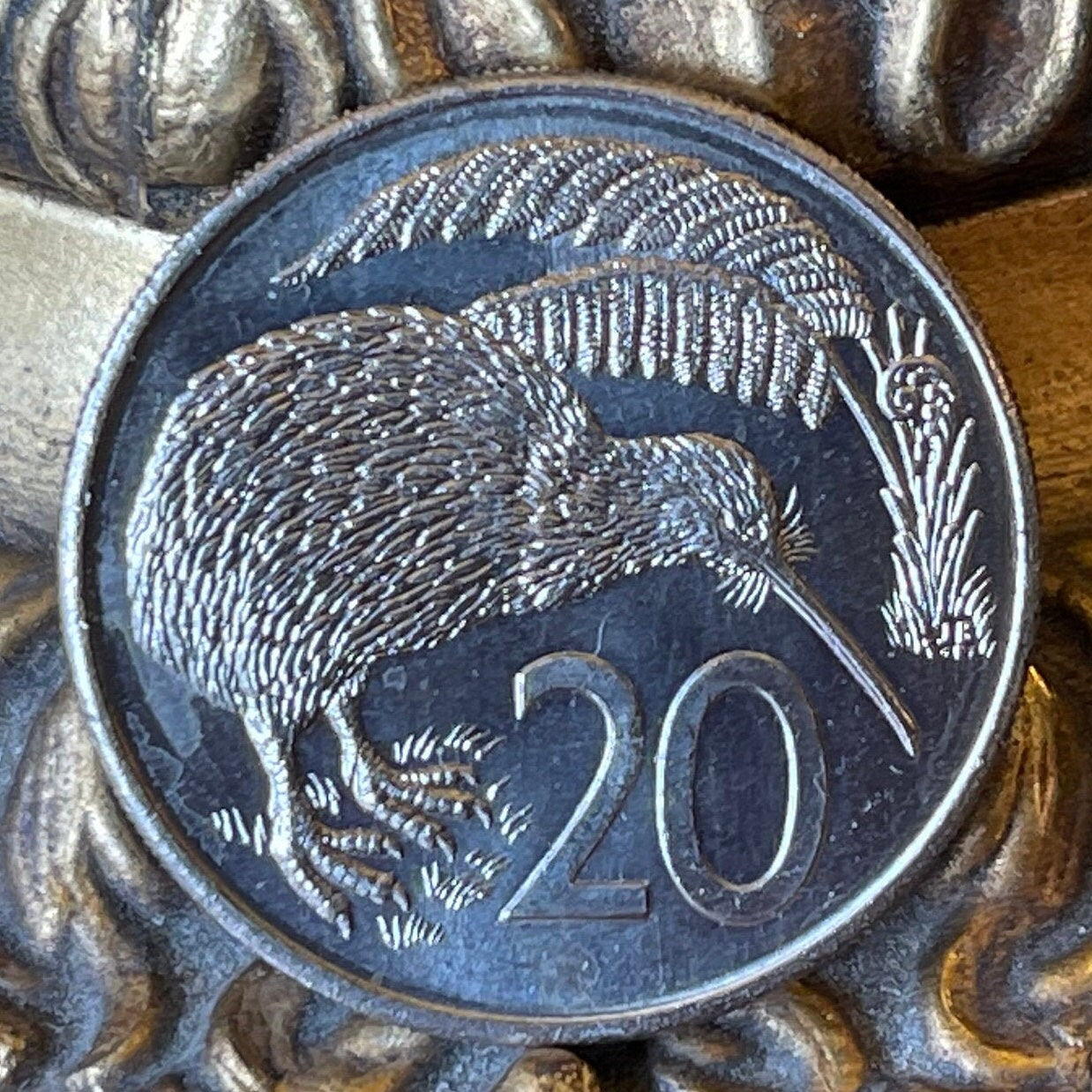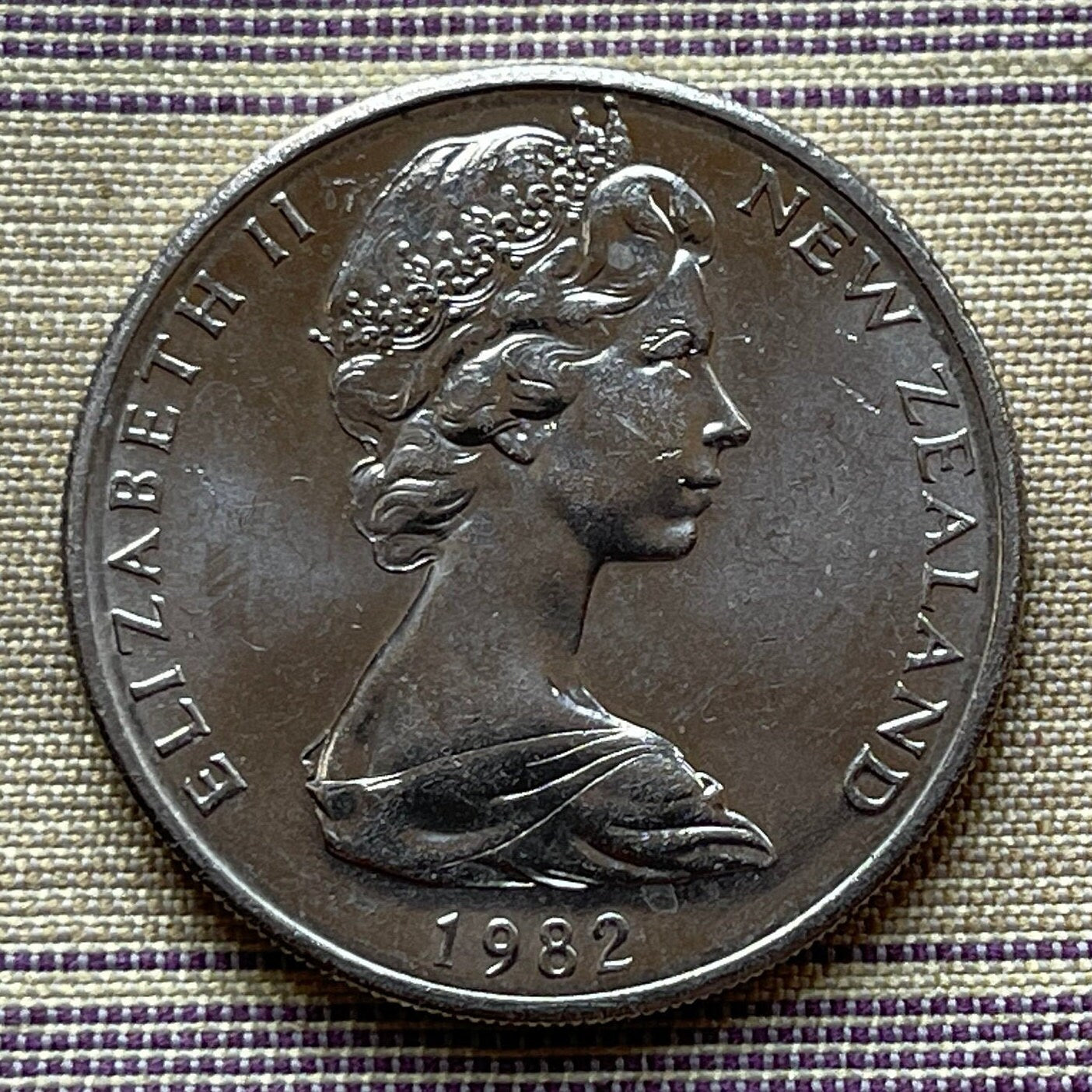 Exactly as I expected. I'm happy with my c...
Exactly as I expected. I'm happy with my coin.
Excellent, fast shipping - thank you
Excellent, fast shipping - thank you
Quick shipping, item as described. Thanks!
Quick shipping, item as described. Thanks!
5 stars review from William
5 stars review from William
I'm a casual/novice coin collector. I orde...
I'm a casual/novice coin collector. I ordered 21 coins from Elemintal, based on places I've traveled and themes I thought were interesting. They arrived quickly and safely. Each coin was in an individual plastic sleeve, and they were protected by cardstock in a padded envelope. This coin was in very nice condition, especially given the stamped date of 1982. No scuffs or scratches and no tarnish. Thank you!