Lion, Griffin, Sun and Stars 2 Santimi Latvia Authentic Coin Money for Jewelry and Craft Making
Regular price
Sale price
$2.33 USD
Unit price
per
Lion and Griffin 2 Santimi Latvia Authentic Coin Money for Jewelry and Craft Making
Obverse: The small coat of arms of the Republic of Latvia, encircled by the inscription LATVIJAS REPUBLIKA 2000
Lettering: LATVIJAS REPUBLIKA
Translation: Republic of Latvia
Reverse: Above the numeral 2, five arcs join two diamond-shaped suns.
Lettering: 2 SANTĪMI
Features
Issuer Latvia
Period Republic (1991-date)
Type Standard circulation coin
Years 1992-2009
Value 2 Santimi (0.02 LVL)
Currency New lats (1993-2013)
Composition Copper clad steel
Weight 1.9 g
Diameter 17 mm
Thickness 1.2 mm
Shape Round
Orientation Medal alignment ↑↑
Demonetized 01-14-2014
Number N# 1971
References KM# 21, Schön# 13
WIkipedia:
Coat of arms of Latvia
....The three golden stars above the shield represent three historical regions of Latvia: Vidzeme (Swedish Livonia), Latgale (Latgalia or Polish Livonia) and Kurzeme (Courland, usually also representing Zemgale (Semigallia) as the Duchy of Courland and Semigalia).
The golden sun in a blue field represents freedom. Sun was also used as a symbol of distinction and national identity used by the Imperial Russian Army's Latvian Riflemen units during World War I. During the war, the sun was fashioned with 17 rays that symbolized the 17 Latvian-inhabited districts.
The bottom part of escutcheon is divided into two fields:
The red lion from the Coat of arms of Courland represents Courland and Semigallia. The symbol appears as early as 1569 in the coat of arms of the former Duke of Courland and Semigalia.
The silver griffin from the Coat of arms of Livonia represents Vidzeme and Latgalia. The Gryf coat of arms as the heraldic symbol of the Duchy of Livonia appeared in 1566, when the territories known today as Vidzeme and Latgale had come under the control of the Grand Duchy of Lithuania and Jan Hieronimowicz Chodkiewicz was made the first governor of Duchy of Livonia (1566–78).
Share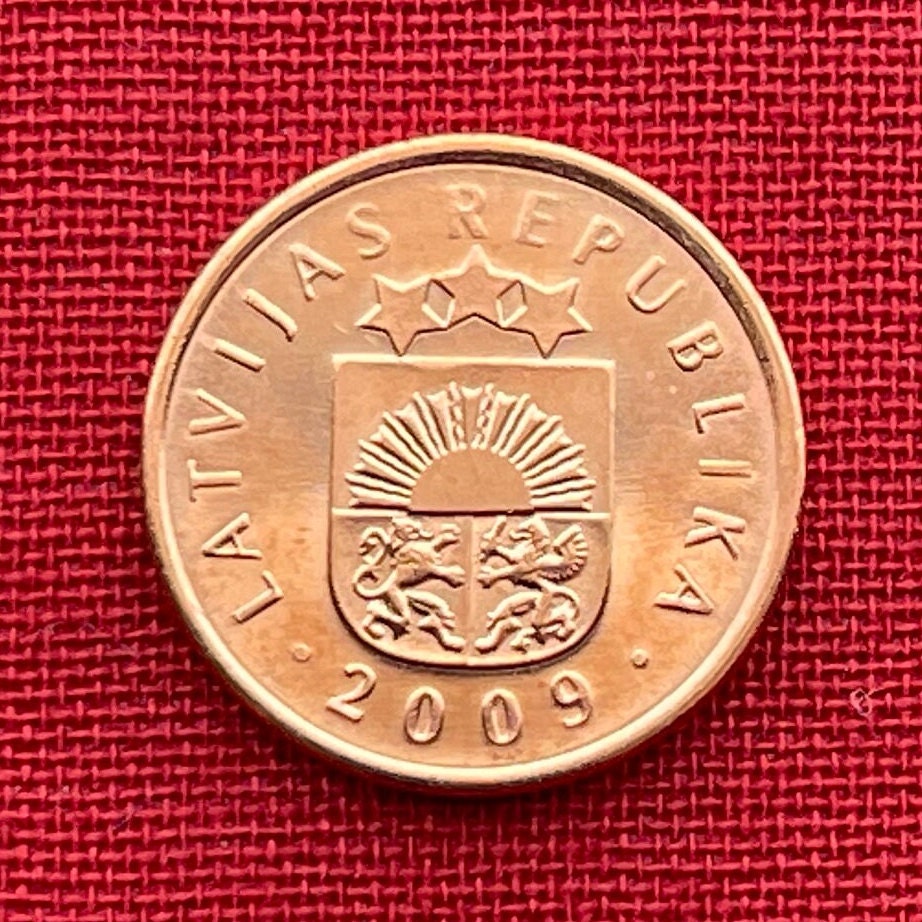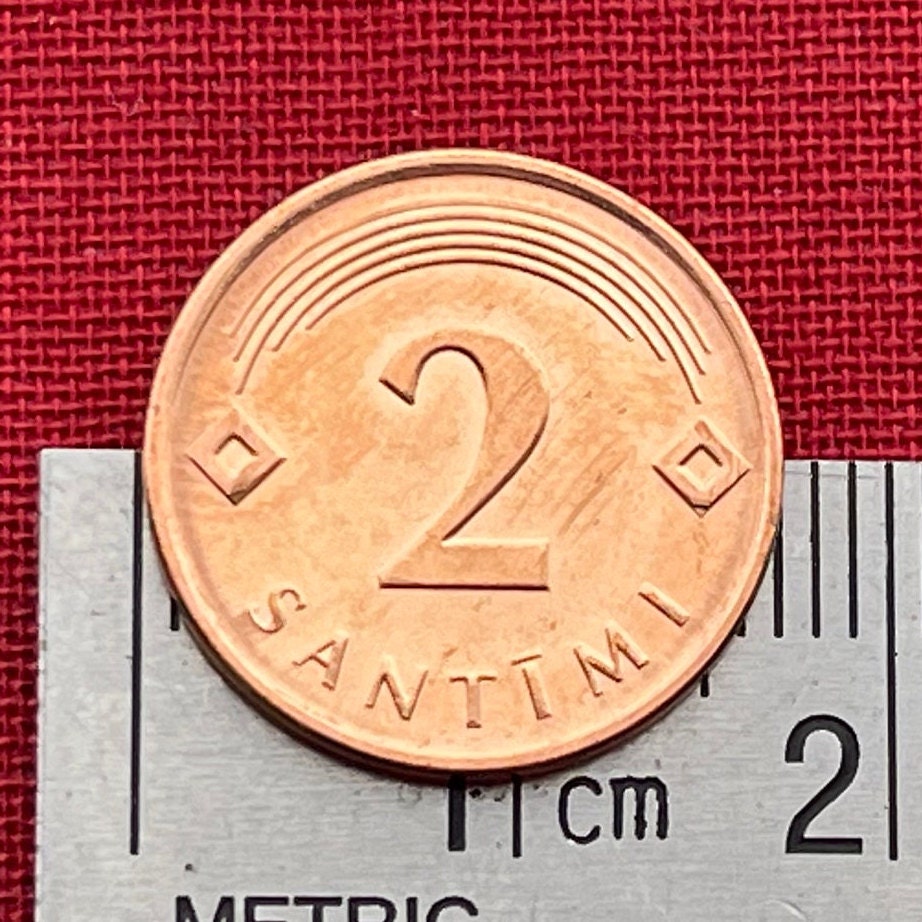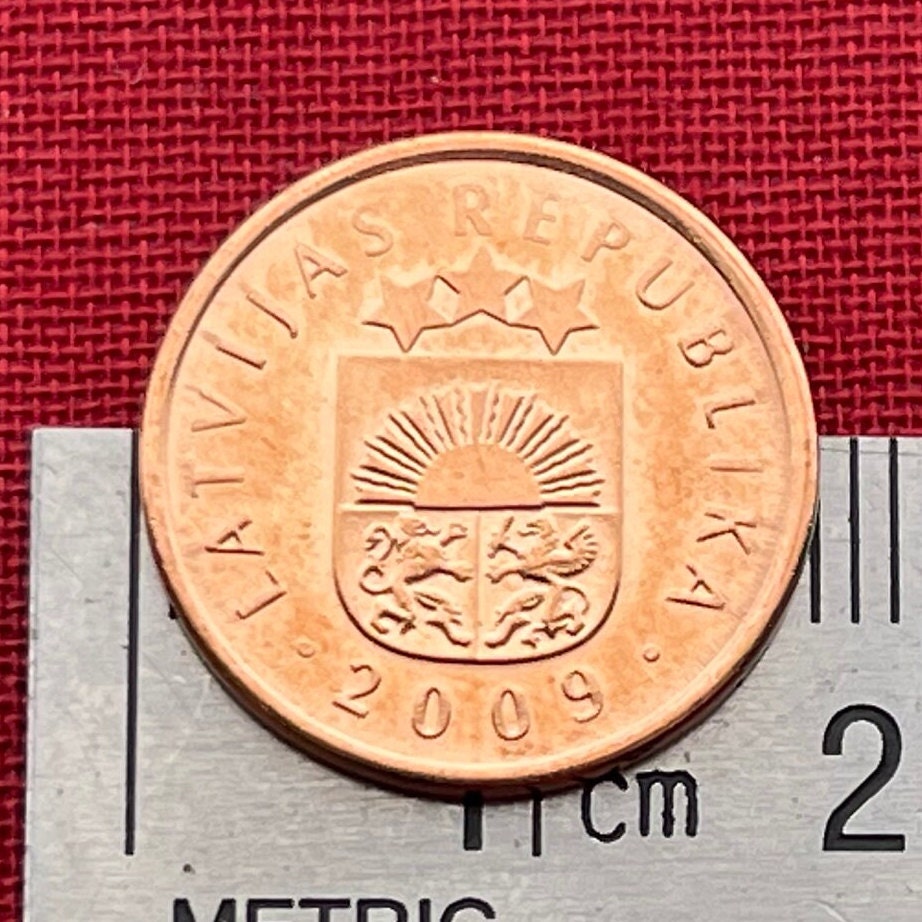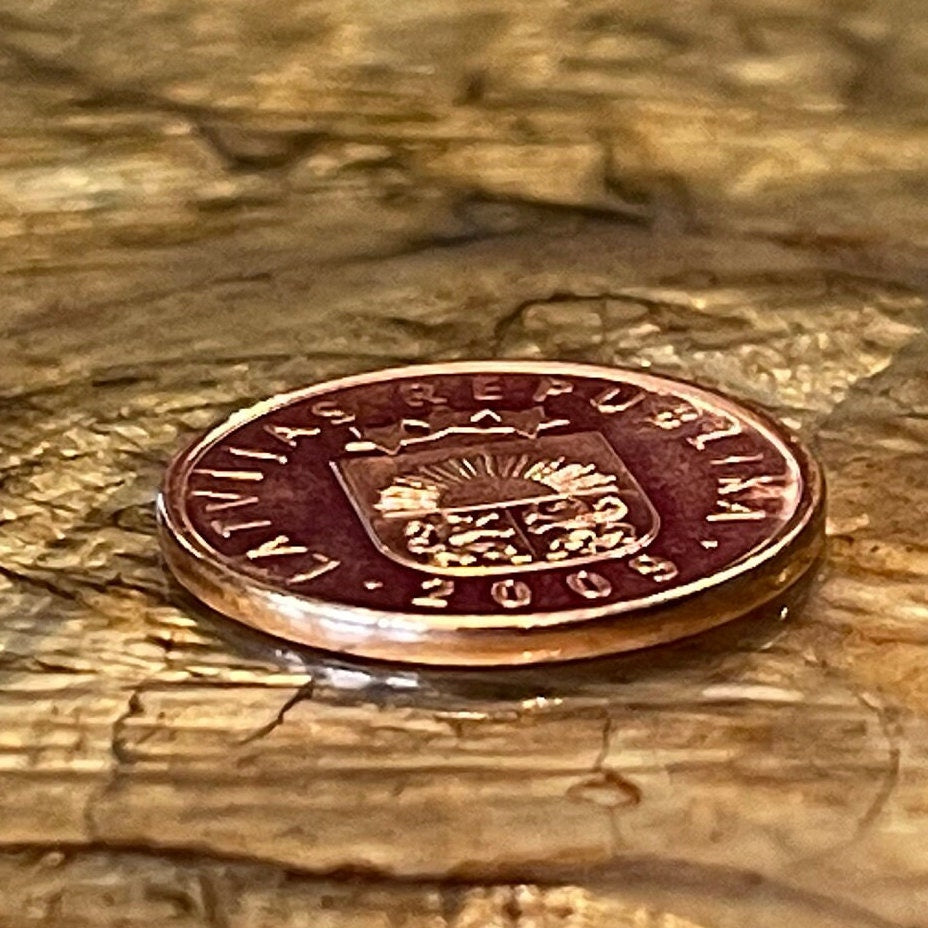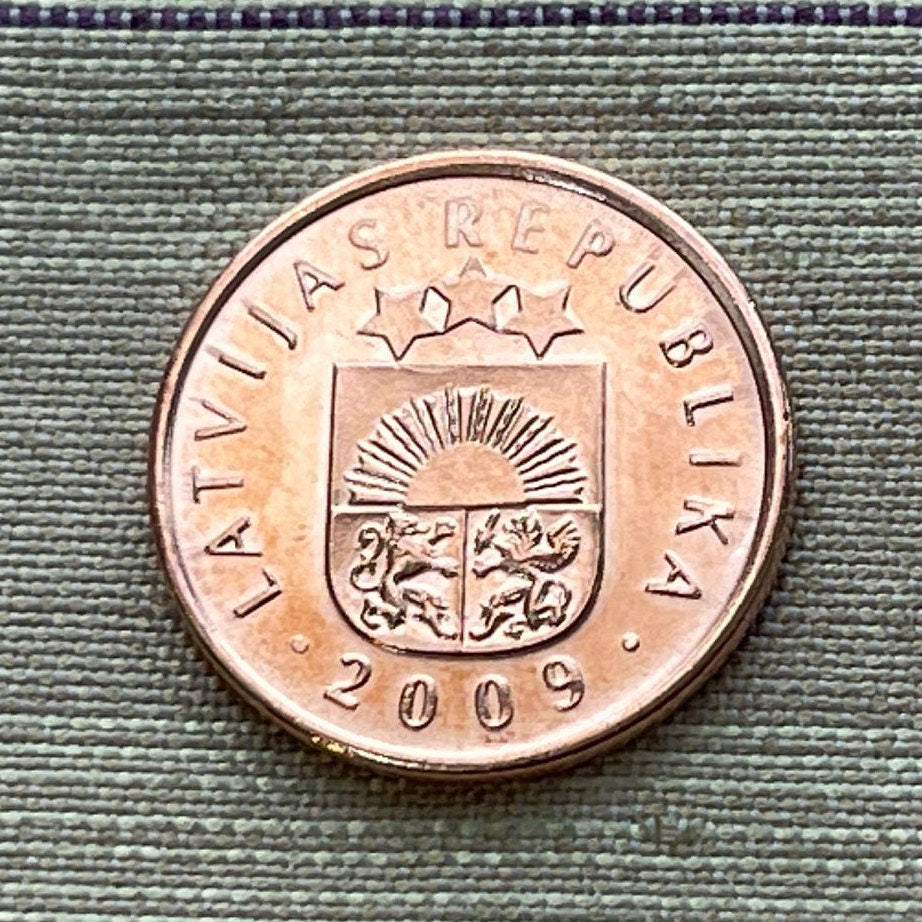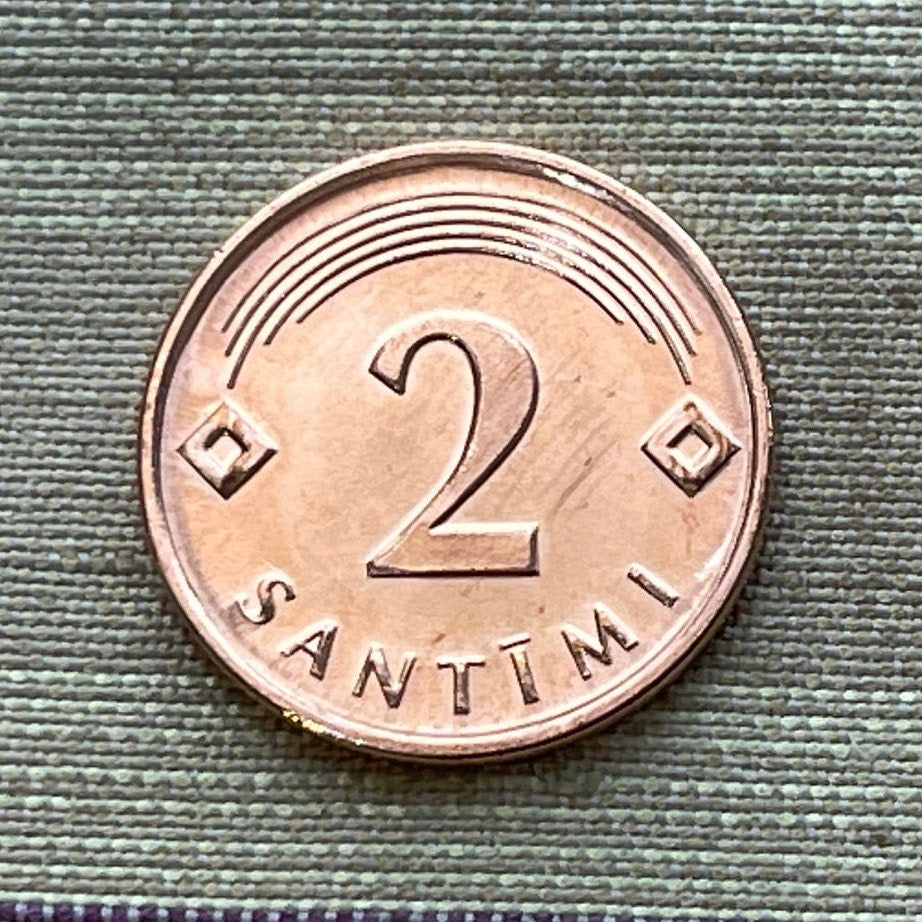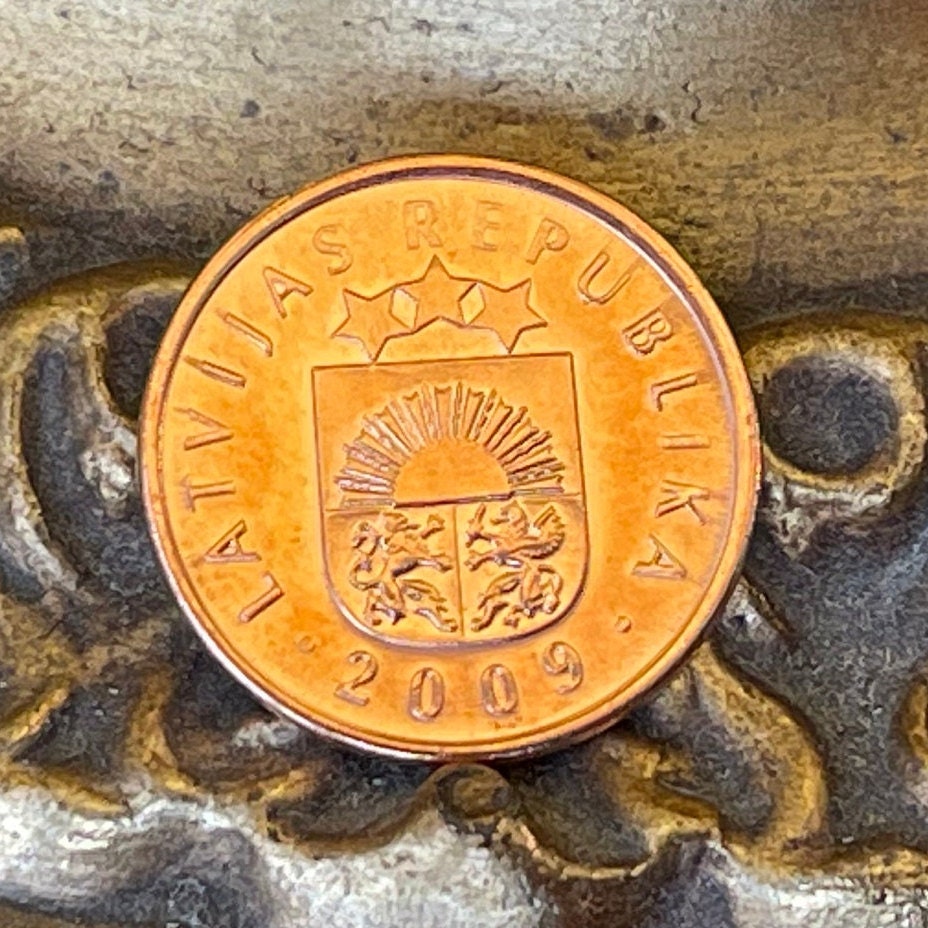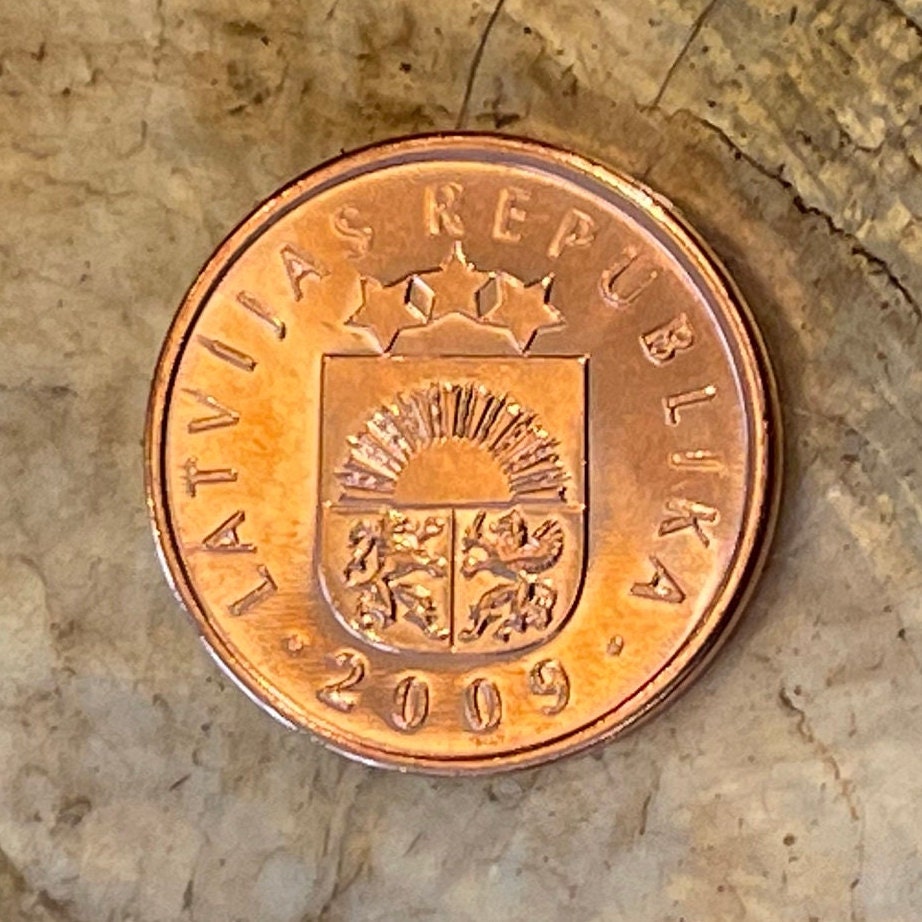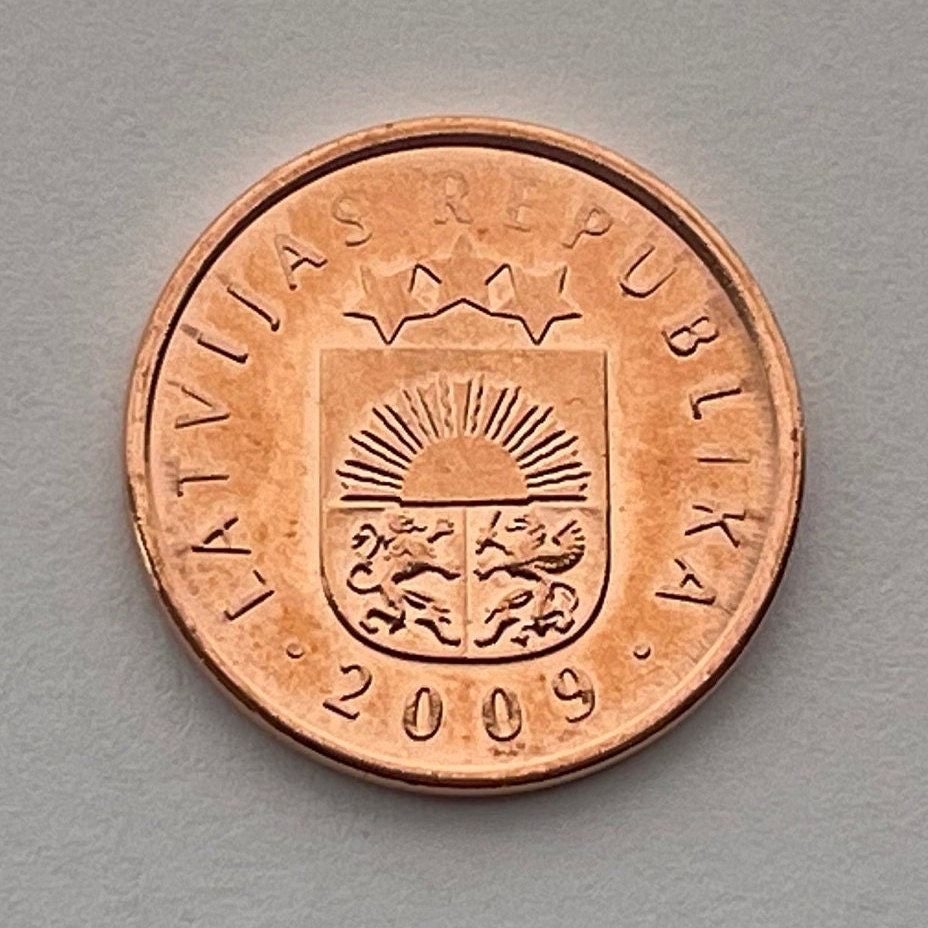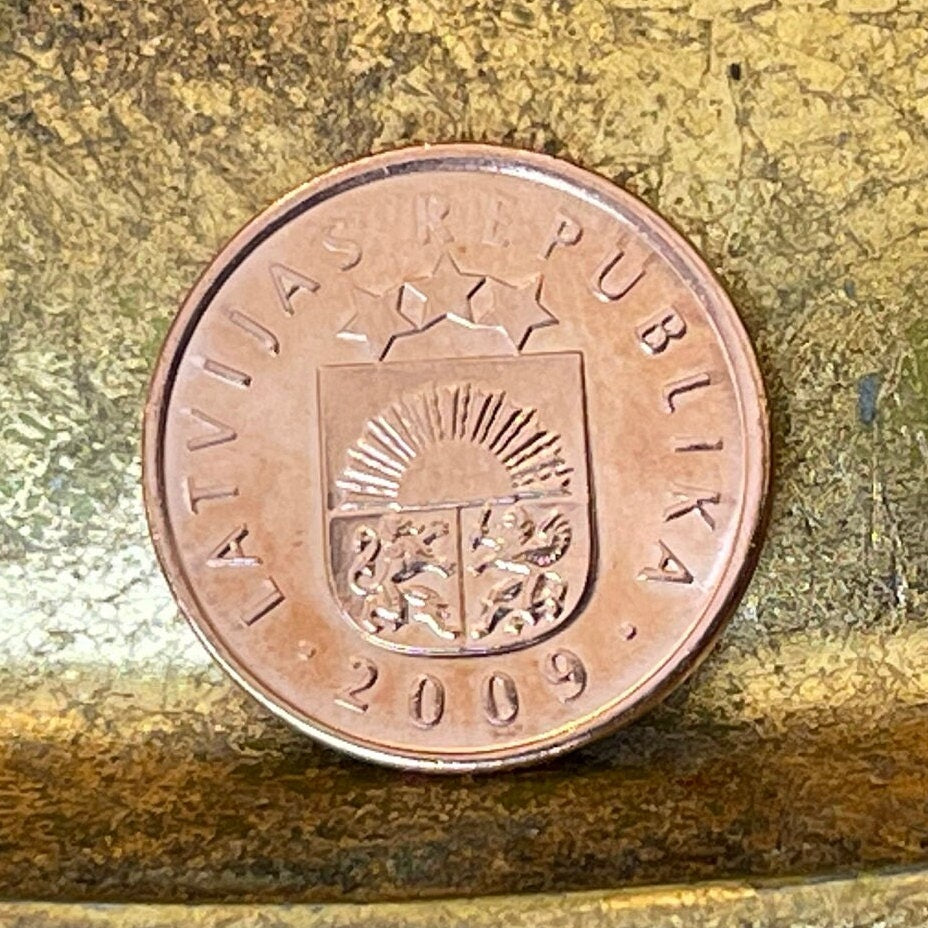 Latvia coin
Once again a terrific coin.Very satisfied.🙂
5 stars review from Ellen
5 stars review from Ellen