Lion Rampant with Saint Olaf's Axe 5 Ore Norway Authentic Coin Money for Jewelry and Craftmaking (Rightful King)
Regular price
Sale price
$3.86 USD
Unit price
per
Lion Rampant with Saint Olaf's Axe 5 Ore Norway Authentic Coin Money for Jewelry and Craftmaking
Obverse: Den norske løve (The Norwegian Lion) in the coat-of-arms of Norway. The axe was a symbol of Saint Olaf, i.e. King Olaf II, and by inserting it into the coat of arms it symbolised that the King was the rightful heir and descendant of the 'Eternal King of Norway' (Latin: Rex Perpetuus Norvegiae)
Reverse: Denomination, state name, mint marks, and the date.
Lettering: 5
AB ØRE HØ
NORGE
Translation:
5 Øre
Norway
Features
Issuer Norway
King Olav V (1957-1991)
Type Standard circulation coin
Years 1973-1982
Value 5 Øre (0.05 NOK)
Currency Krone (1875-date)
Composition Bronze (97% Cu, 2.5% Zn, 0.5% Sn)
Weight 3.0 g
Diameter 18.9 mm
Thickness 1.5 mm
Shape Round
Technique Milled
Orientation Medal alignment ↑↑
Demonetized 1 January 1985
Number N# 1427
References KM# 415, Schön# 66
Wikipedia:
The coat of arms of Norway is the arms of dominion of king Harald V of Norway, and as such represents both the monarch and the kingdom (nation and the state). It depicts a standing golden lion on a red background, bearing a golden crown and axe with silver blade. The arms has its origin in the 13th century, at first just as a golden lion on a red shield, with the silver axe added late in the century, symbolising Olaf II as the Eternal King of Norway. (Later canonized at Saint Olaf.)
The arms' 13th-century origins place it among the oldest state coats of arms which remain in contemporary use. A lion is shown on the coat of arms in the seal of Earl Skule Bårdsson, dated 1225, who had relations to the royal family. Haakon Haakonson the Old had a lion in his seal, shown as lying between the feet of the seated king. A royal coat of arms with a lion is finally seen on the seal of Haakon Haakonson the Young, dated 1250. The first instance of the lion bearing an axe is found in a seal of Eric II (1285). Approximately in 1280, either King Magnus VI (dead in 1280) or the guardianship of his son Eric Magnuson let the lion be equipped with a crown of gold and in the foremost paws an axe of silver. .
****
Olaf II Haraldsson (c. 995 – 29 July 1030), later known as Saint Olaf (and traditionally as St. Olave), was King of Norway from 1015 to 1028. Son of Harald Grenske, a petty king in Vestfold, Norway, he was posthumously given the title Rex Perpetuus Norvegiae (English: Eternal/Perpetual King of Norway) and canonised at Nidaros (Trondheim) by Bishop Grimkell, one year after his death -- traditionally, by axe -- in the Battle of Stiklestad on 29 July 1030. His remains were enshrined in Nidaros Cathedral, built over his burial site. His sainthood encouraged the widespread adoption of Christianity by Scandinavia's Vikings/Norsemen.
Pope Alexander III confirmed Olaf's local canonisation in 1164, making him a universally recognised saint of the Roman Catholic Church. He became an equally important saint of the Eastern Orthodox Church (feast day 29 July) and one of the last famous saints before the Great Schism. Following the Reformation he was a commemorated historical figure among some members of the Lutheran and Anglican Communions.
The saga of Olav Haraldsson and the legend of Olaf the Saint became central to a national identity. Especially during the period of romantic nationalism, Olaf was a symbol of Norwegian independence and pride. Saint Olaf is symbolised by the axe in Norway's coat of arms and Olsok (29 July) is still his day of celebration. Many Christian institutions with Scandinavian links as well as Norway's Order of St. Olav are named after him.
Share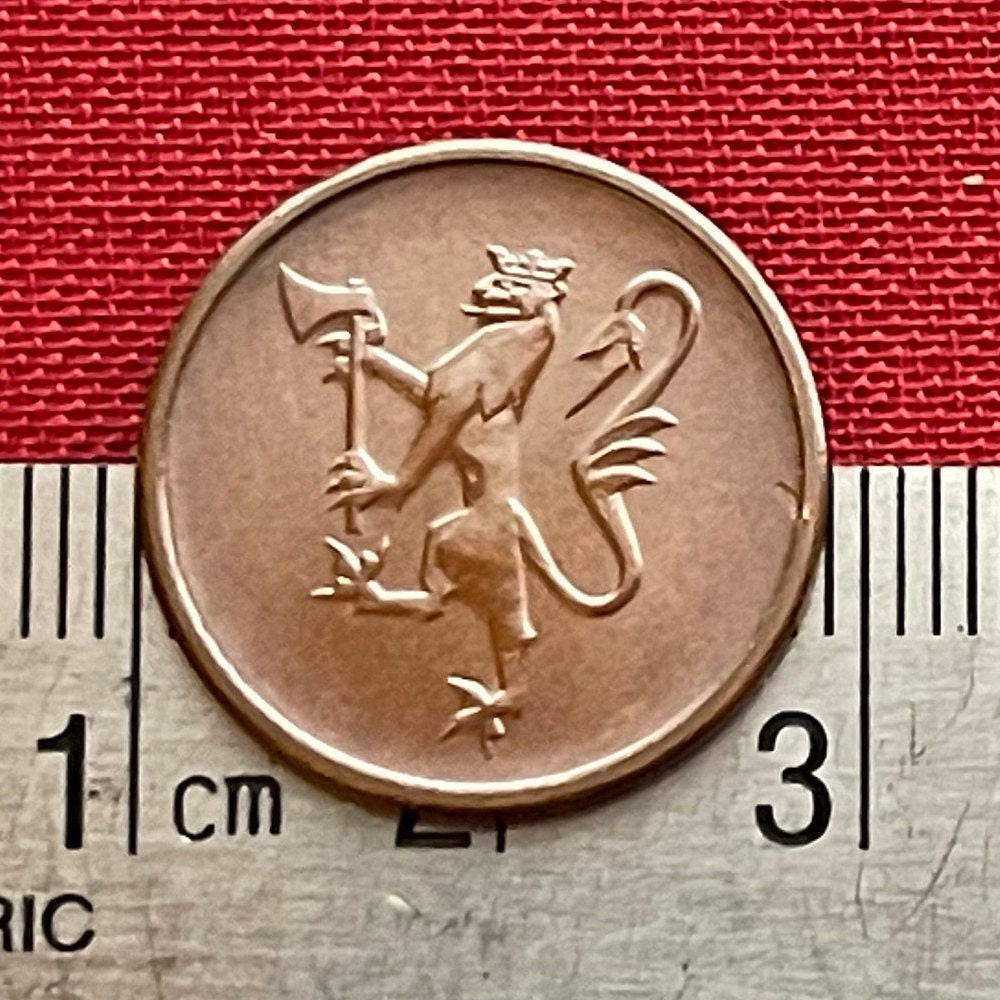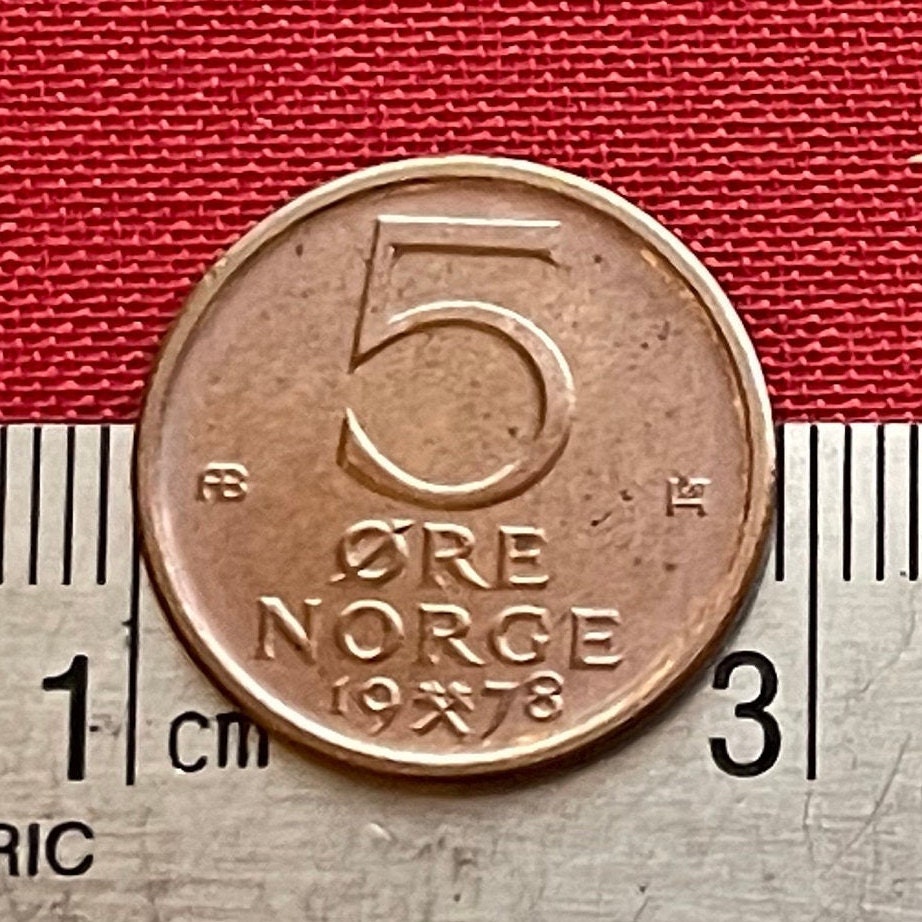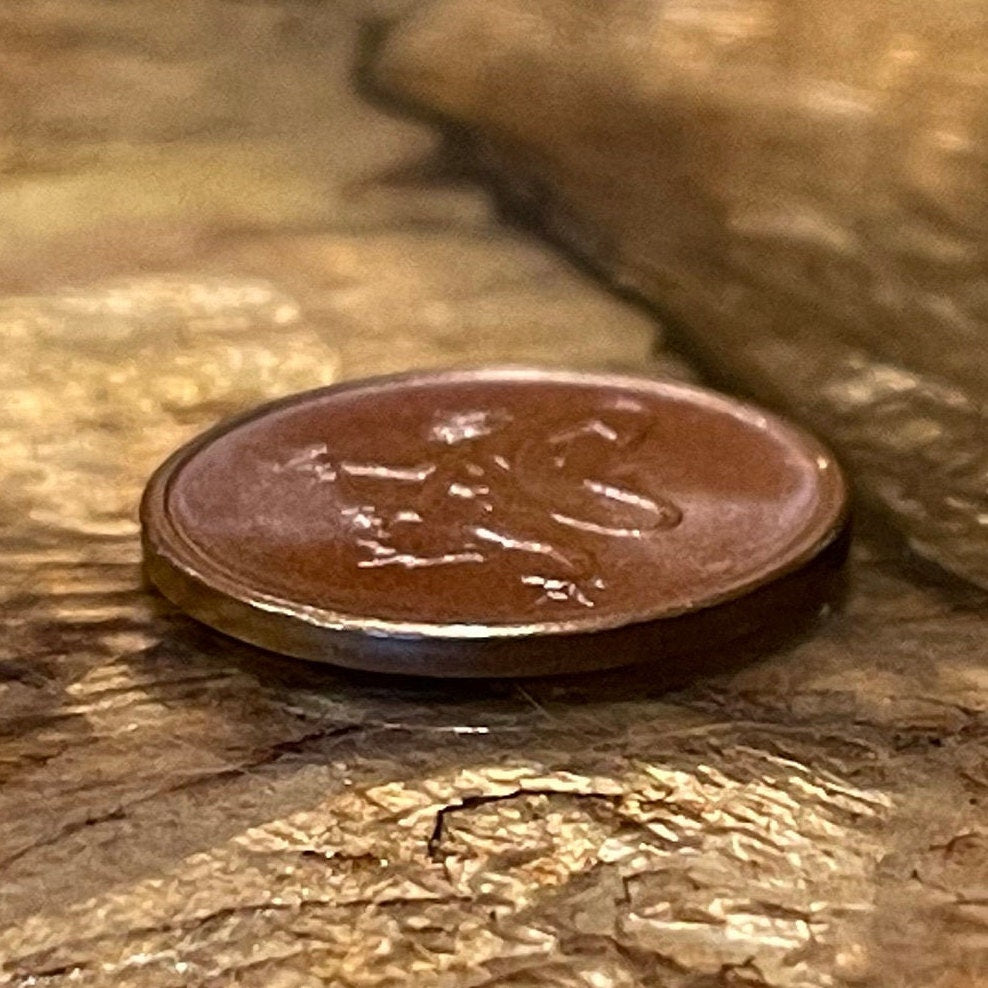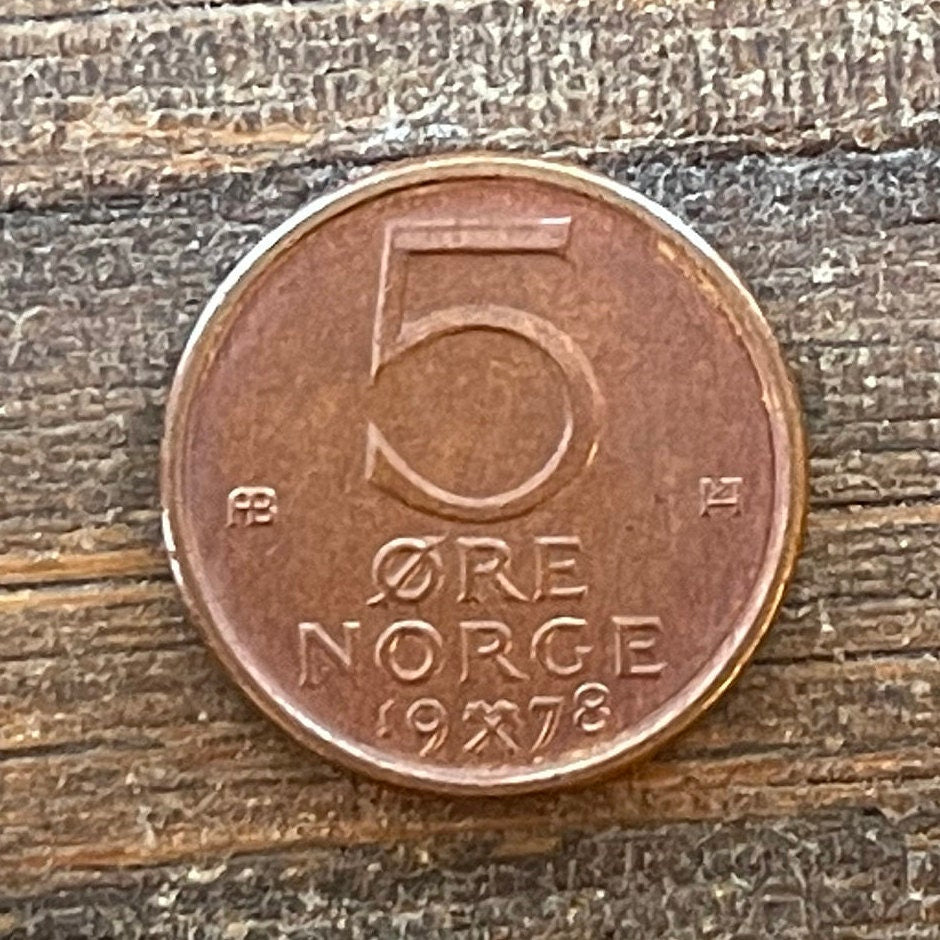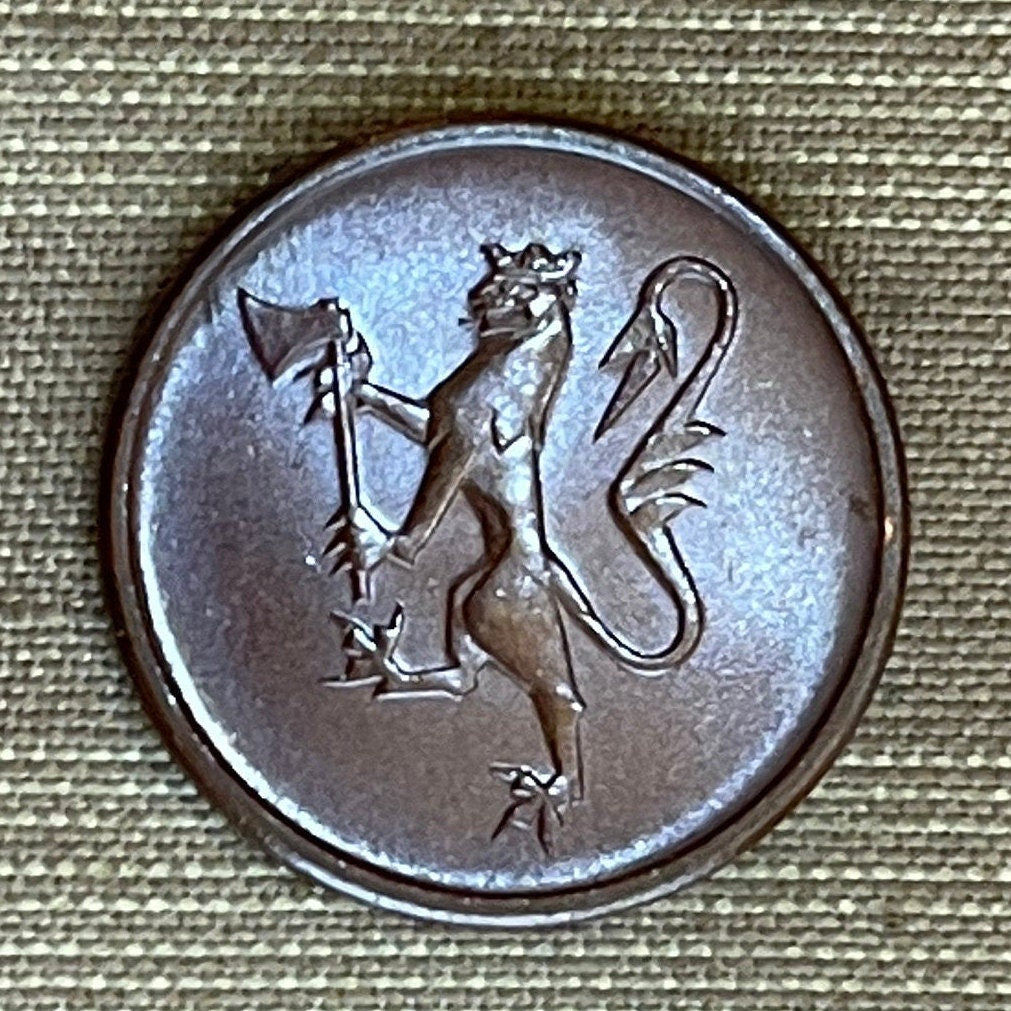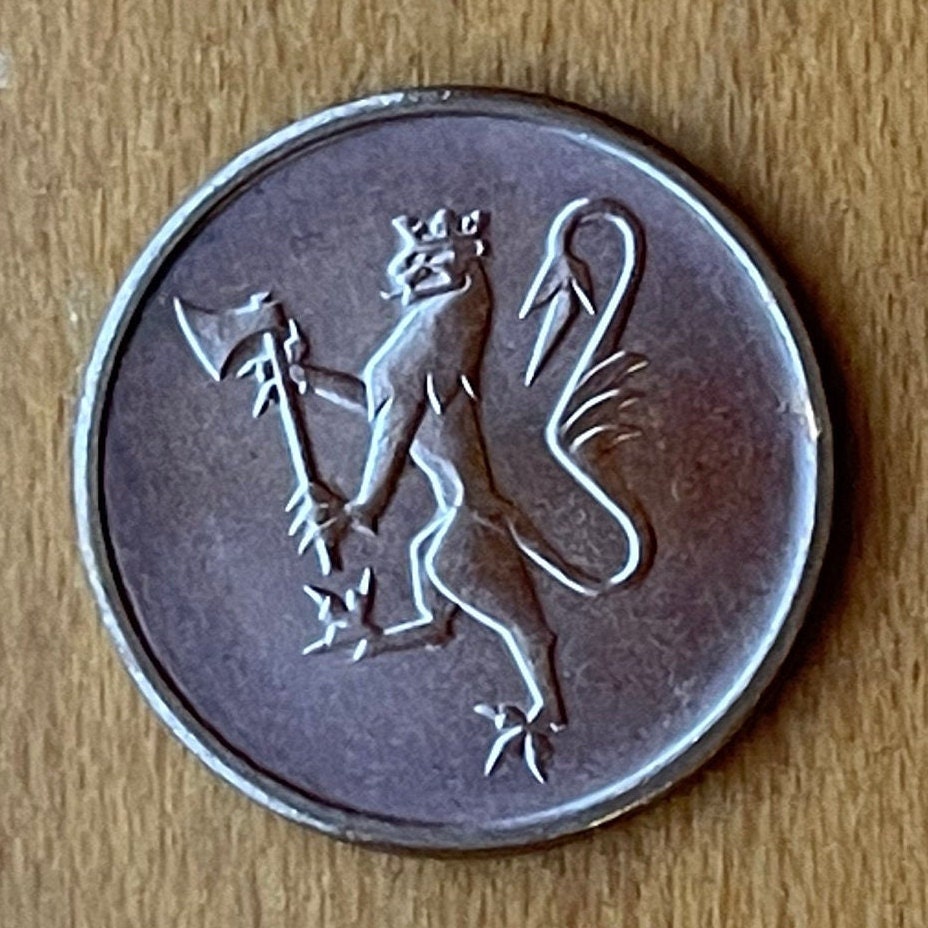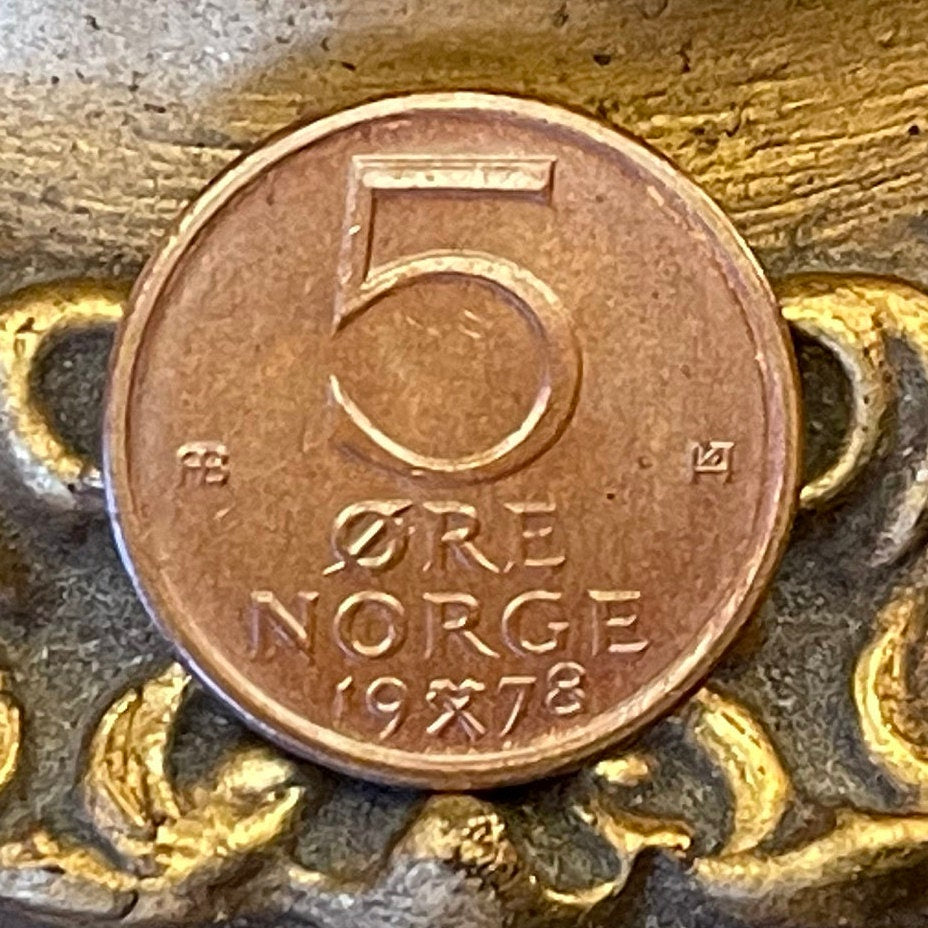 This item exceeded my expectations. Seller...
This item exceeded my expectations. Seller's description was accurate and they shipped quickly. Highest recommendations for this seller!
I bought a bunch of different coins from t...
I bought a bunch of different coins from this vendor. Their communication was awesome and shipping was pretty darned quick even from across the pond! I'll be posting this same review on all the other coins purchased as well.