Lot of 4 Caduceus charms - antique silver charm - medical, healthcare, Hermes, healing, DNA - pendant drops for doctors, nurses, pharmacists
Regular price
Sale price
$2.92 USD
Unit price
per
Antique silver tone Caduceus charm – Gift for the nurse, doctor, pharmacist or health care worker. Double-sided charm featuring a herald's wand with entwined serpents, and wings at the top. The caduceus is an ancient symbol traditionally carried by Greek messenger god Hermes or Mercury. Associated with healing, it is similar to the staff of the medicine god Aesculapius. Some medical organizations join the serpents of the caduceus with rungs to suggest a DNA double-helix.
Lot of four charms.
Add this as a drop or pendant to any bracelet, earrings or necklace for a personalized statement.
Measurement:
24 x 12mm
Antique silver tone;
Lead free, nickel free and cadmium free zinc alloy;
Double sided
Did you know...?
Asklepios or Aesculapius was a mortal man and famous healer who after his death became a Greek god of medicine. His daughter Hygieia was also a healer, and became a goddess of purification: her name is the root of the word "hygiene."
The staff of Asklepios had only one snake. The two-snake caduceus was an ancient symbol of peace treaties, trade and negotiation. It became associated with medicine when it was used as a printer's mark on medical texts. It is also the symbol of the planet Mercury in astrology.
Learn more here:
https://en.wikipedia.org/wiki/Caduceus
https://en.wikipedia.org/wiki/Hygieia
https://www.premiumcaremd.com/blog/the-battle-of-the-snakes-staff-of-aesculapius-vs-caduceus
Share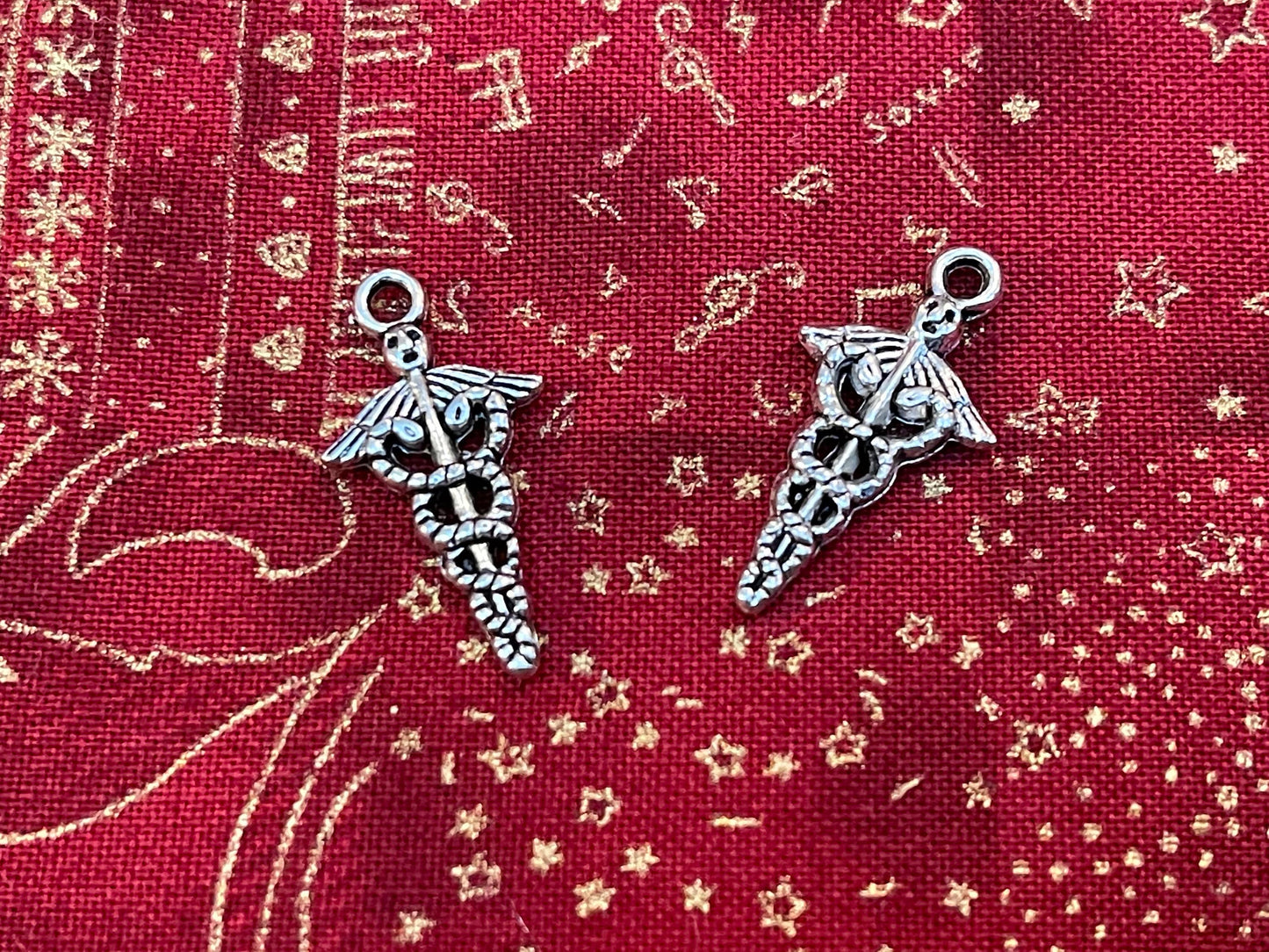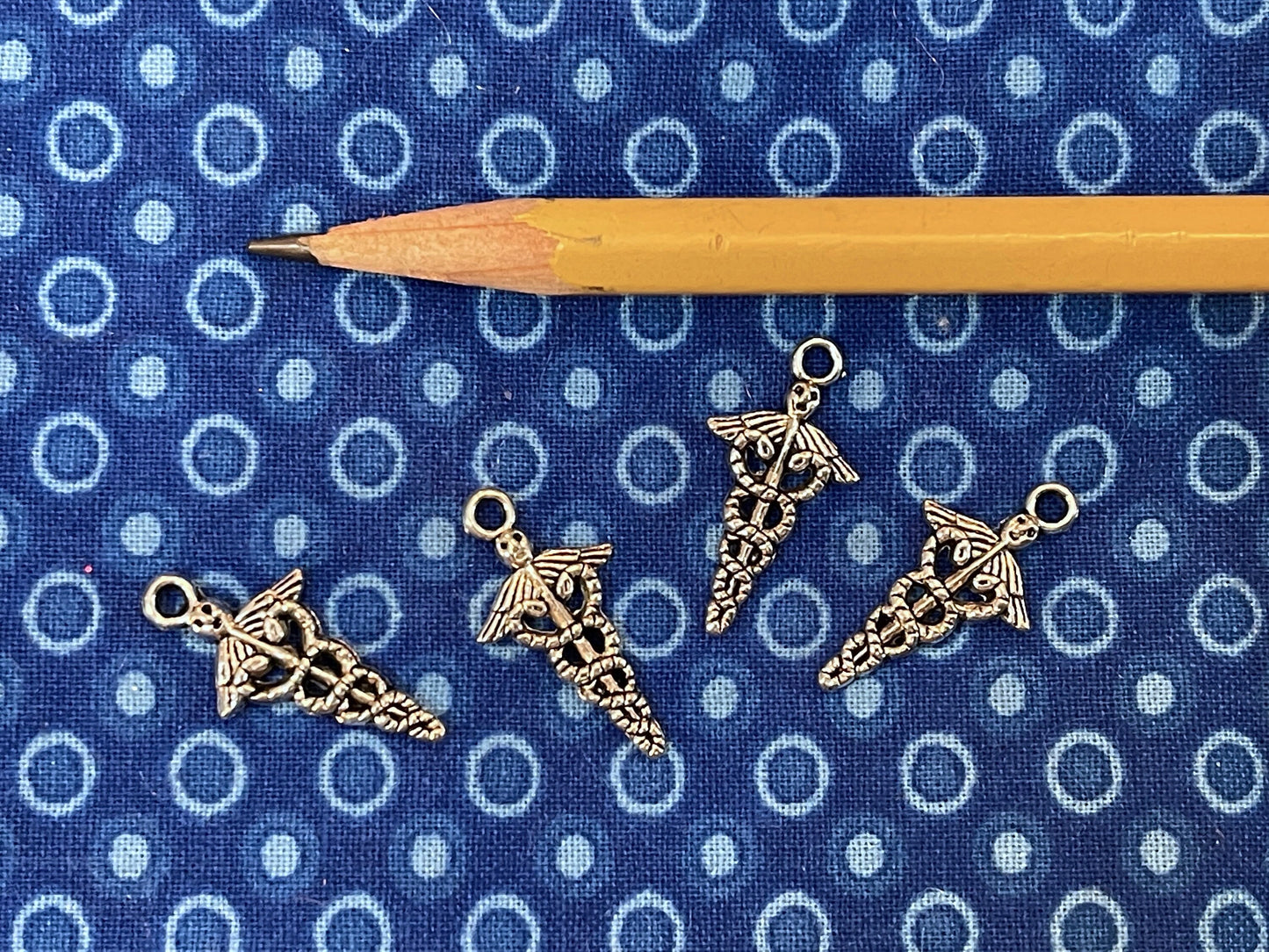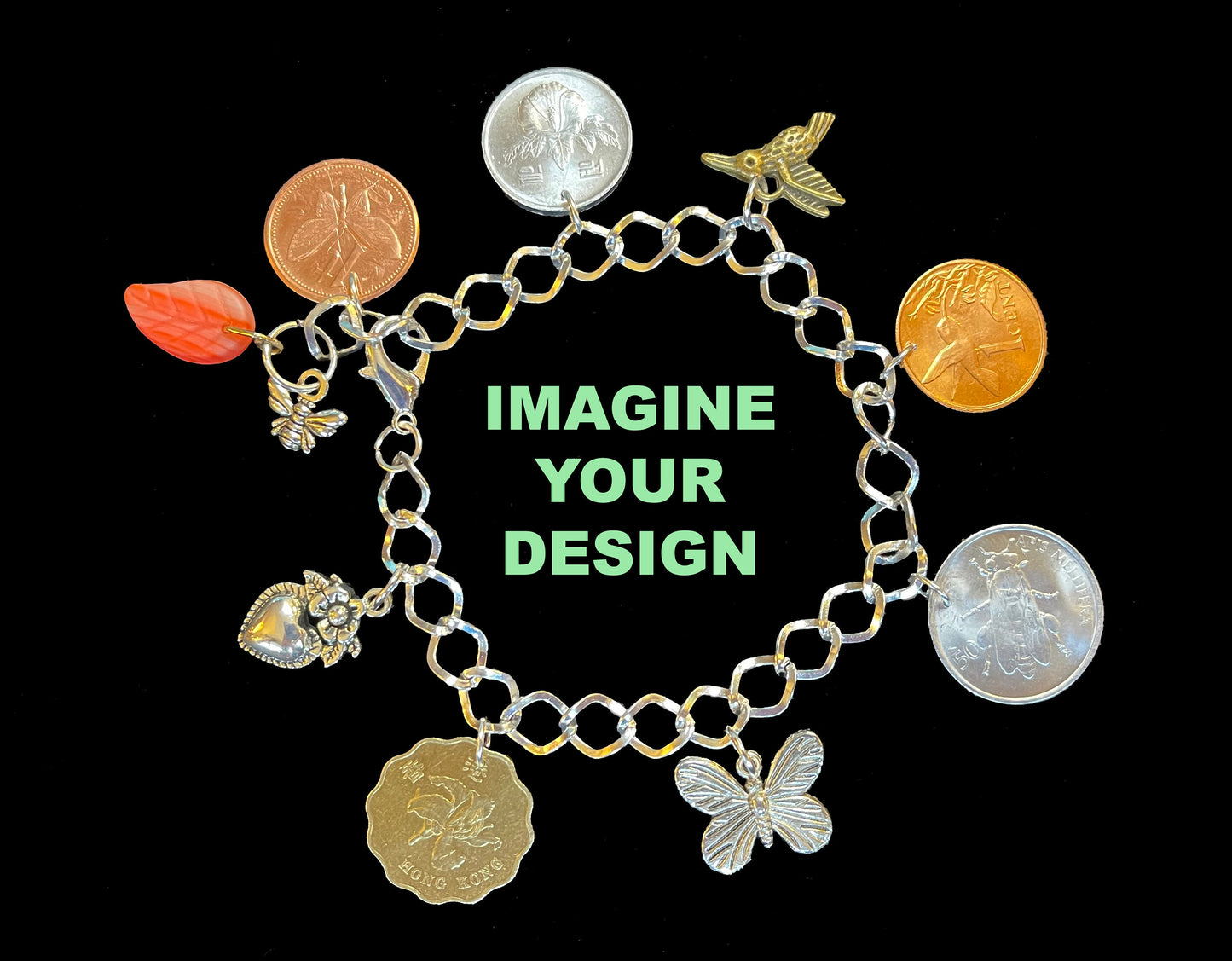 5 stars review from Maddie
5 stars review from Maddie
5 stars review from Candace
5 stars review from Candace