Love 10 Lire San Marino Authentic Coin Money for Jewelry and Craft Making
Regular price
Sale price
$2.64 USD
Unit price
per
Love San Marino Coin Charm 10 Lire for Jewelry and Craft Making
The front bears a bust facing forward with a flame within clasped hands.
The back bears a globe with poinsettia flower on top, with child uppermost. Denomination below, date on right.
Features
Issuer San Marino
Period Republic (1864-date)
Type Circulating commemorative coin
Year 2000
Value 10 Lire (10 SML)
Currency Lira (1864-2001)
Composition Aluminium
Weight 1.6 g
Diameter 23.3 mm
Thickness 1.7 mm
Shape Round
Technique Milled
Orientation Coin alignment ↑↓
Demonetized 1 January 2002
Number N# 11897
References KM# 399
Share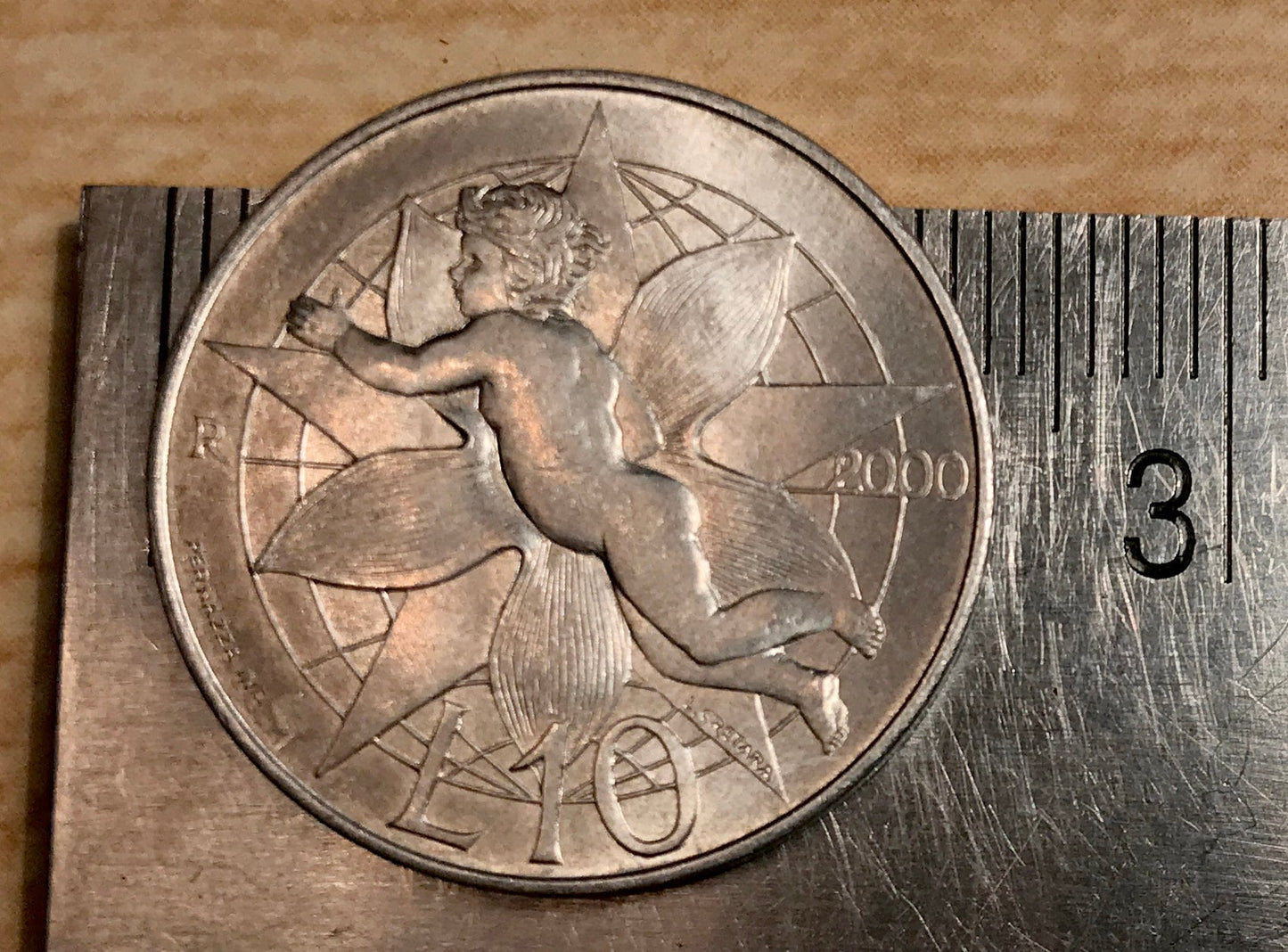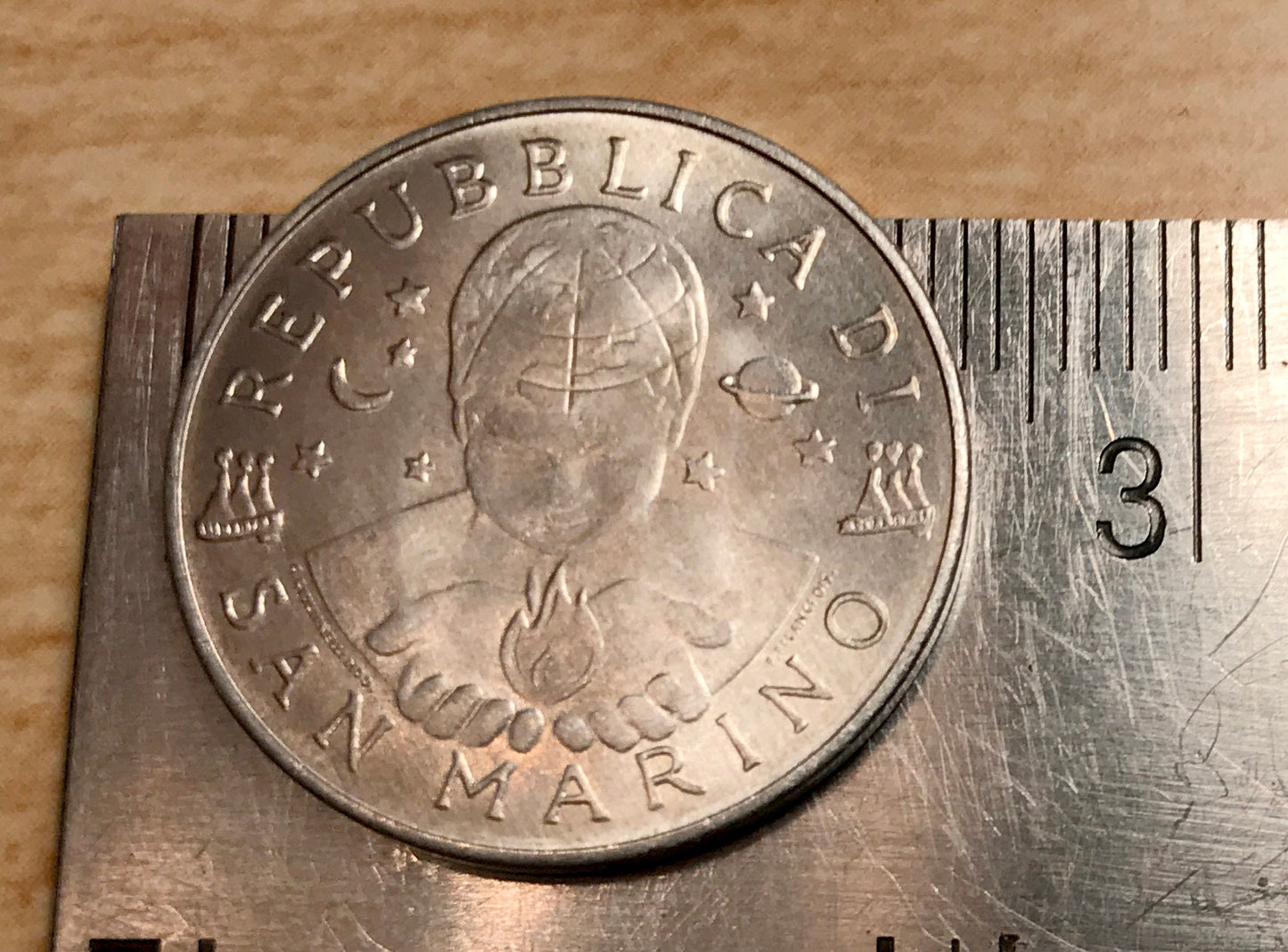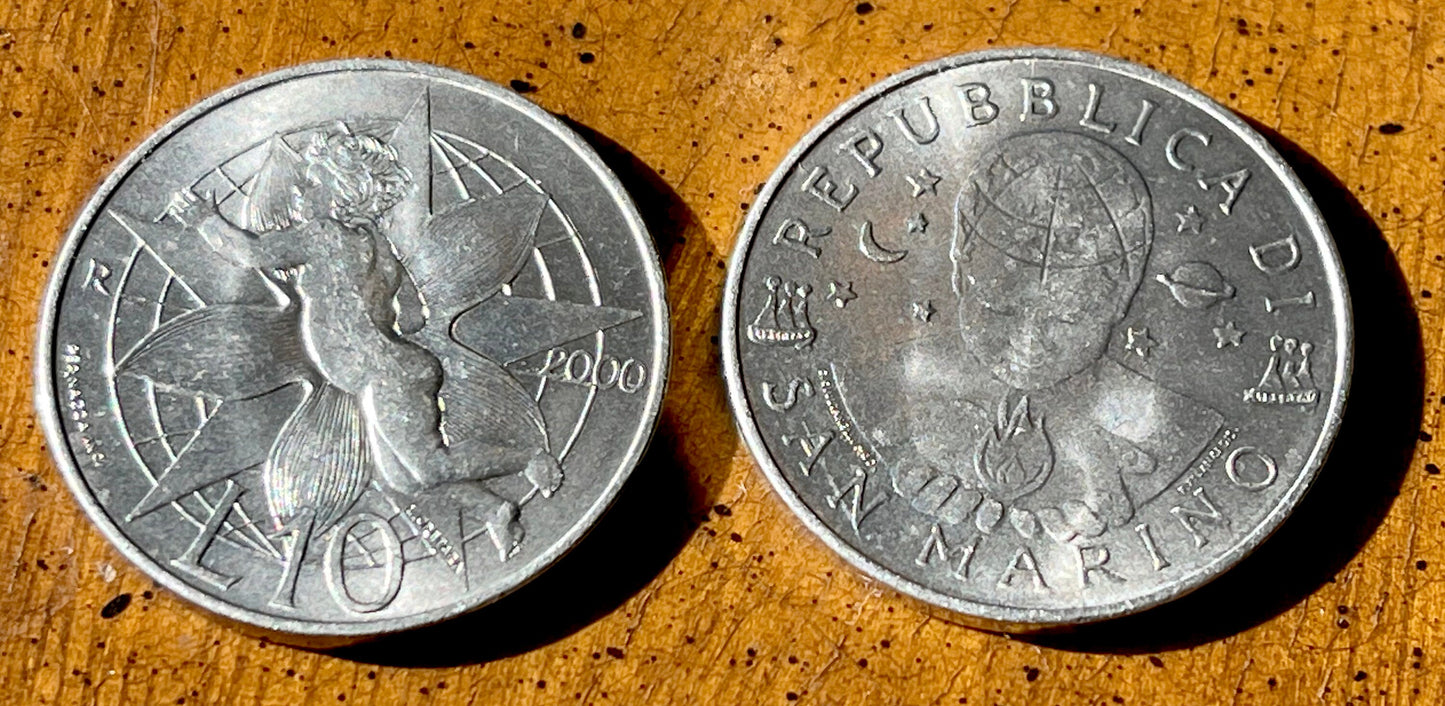 I'm in love with this coin!!! Everything I...
I'm in love with this coin!!! Everything I've ordered is perfect
lovely, for tooth fairy to dispense thanks
lovely, for tooth fairy to dispense thanks
5 stars review from Porsha
5 stars review from Porsha
San Marino
Very satisfied with this one;always good merchandise
5 stars review from Vicki
5 stars review from Vicki