Martial Eagle & Kenneth Kaunda 2 Ngwee Zambia Authentic Coin Money for Jewelry and Craft Making
Regular price
Sale price
$2.28 USD
Unit price
per
Martial Eagle & Kenneth Kaunda Zambia 2 Ngwee Authentic Coin Charm for Jewelry and Craft Making
Obverse
Kenneth Kaunda, president of Zambia, facing right, date below.
Reverse
Flying Martial Eagle, value beside
Features
Issuer Zambia
Period Republic (1964-date)
Type Standard circulation coin
Years 1982-1983
Value 2 Ngwee (0.02 ZMK)
Currency Kwacha (1968-2012)
Composition Copper clad steel
Weight 4.19 g
Diameter 21.1 mm
Thickness 1.88 mm
Shape Round
Technique Milled
Orientation Medal alignment ↑↑
Demonetized Yes
Number N# 3514
References KM# 10a
Wikipedia:
The martial eagle (Polemaetus bellicosus) is a large eagle native to sub-Saharan Africa. It is the only member of the genus Polemaetus. A species of the booted eagle subfamily (Aquilinae), it has feathering over its tarsus. One of the largest and most powerful species of booted eagle, it is a fairly opportunistic predator that varies its prey selection between mammals, birds and reptiles. Its hunting technique is unique as it is one of few eagle species known to hunt primarily from a high soar, by stooping on its quarry. An inhabitant of wooded belts of otherwise open savanna, this species has shown a precipitous decline in the last few centuries due to a variety of factors. The martial eagle is one of the most persecuted bird species in the world. Due to its habit of taking livestock and regionally valuable game, local farmers and game wardens frequently seek to eliminate martial eagles, although the effect of eagles on this prey is almost certainly considerably exaggerated. Currently, the martial eagle is classified with the status of Endangered by the IUCN.
**********
Kenneth David Kaunda (born 28 April 1924), also known as KK, is a Zambian former politician who served as the first President of Zambia from 1964 to 1991.
Kaunda is the youngest of eight children born to an ordained Church of Scotland missionary and teacher, an immigrant from Malawi. He was at the forefront of the struggle for independence from British rule. Dissatisfied with Harry Nkumbula's leadership of the Northern Rhodesian African National Congress, he broke away and founded the Zambian African National Congress, later becoming the head of the United National Independence Party. He was the first President of the independent Zambia. In 1973 following tribal and inter-party violence, all political parties except UNIP were banned through an amendment of the constitution after the signing of the Choma Declaration. At the same time, Kaunda oversaw the acquisition of majority stakes in key foreign-owned companies. The oil crisis of 1973 and a slump in export revenues put Zambia in a state of economic crisis. International pressure forced Kaunda to change the rules that had kept him in power. Multi-party elections took place in 1991, in which Frederick Chiluba, the leader of the Movement for Multiparty Democracy, ousted Kaunda.
Kaunda was briefly stripped of Zambian citizenship in 1999, but the decision was overturned the following year. At 96, he is the oldest living former Zambian president.
Share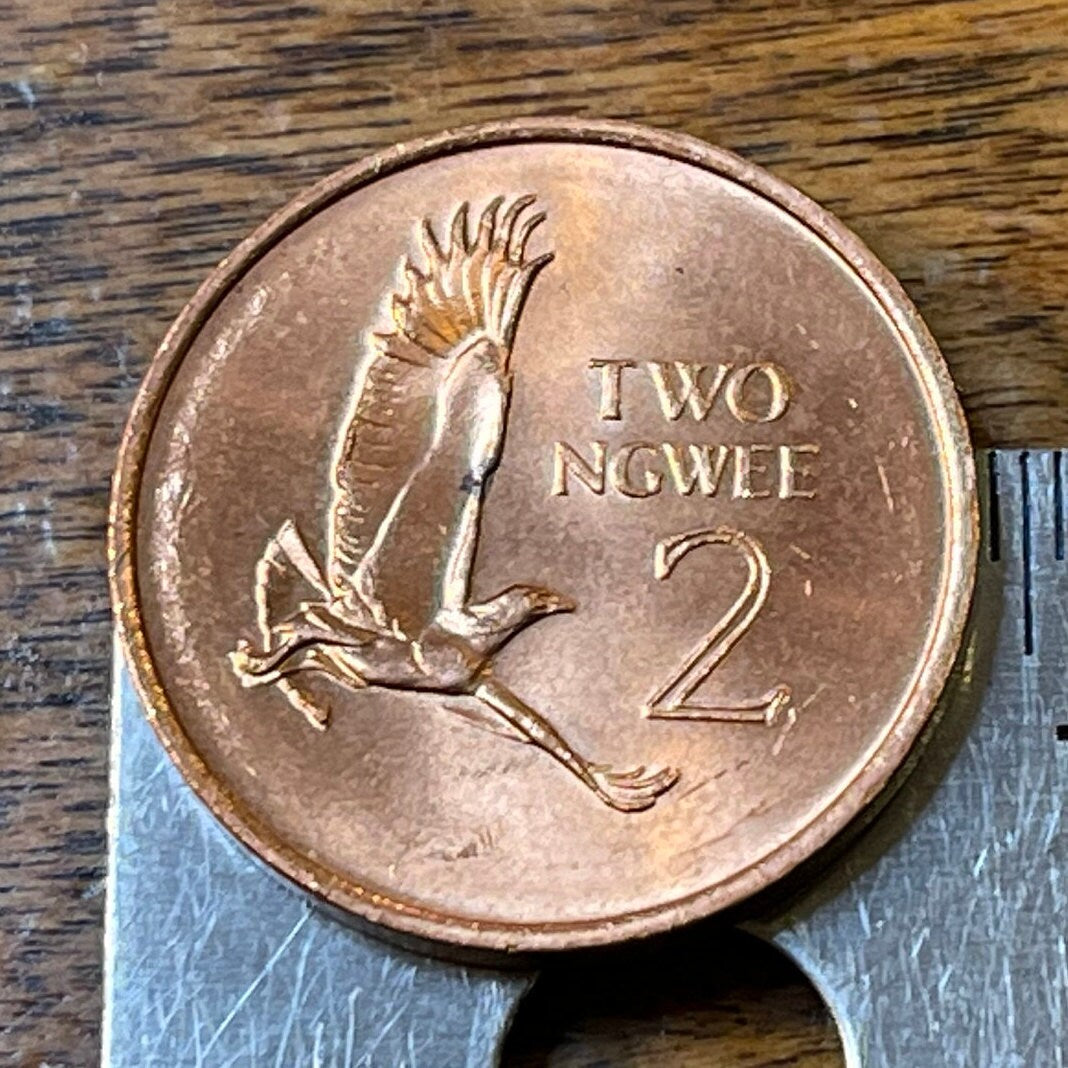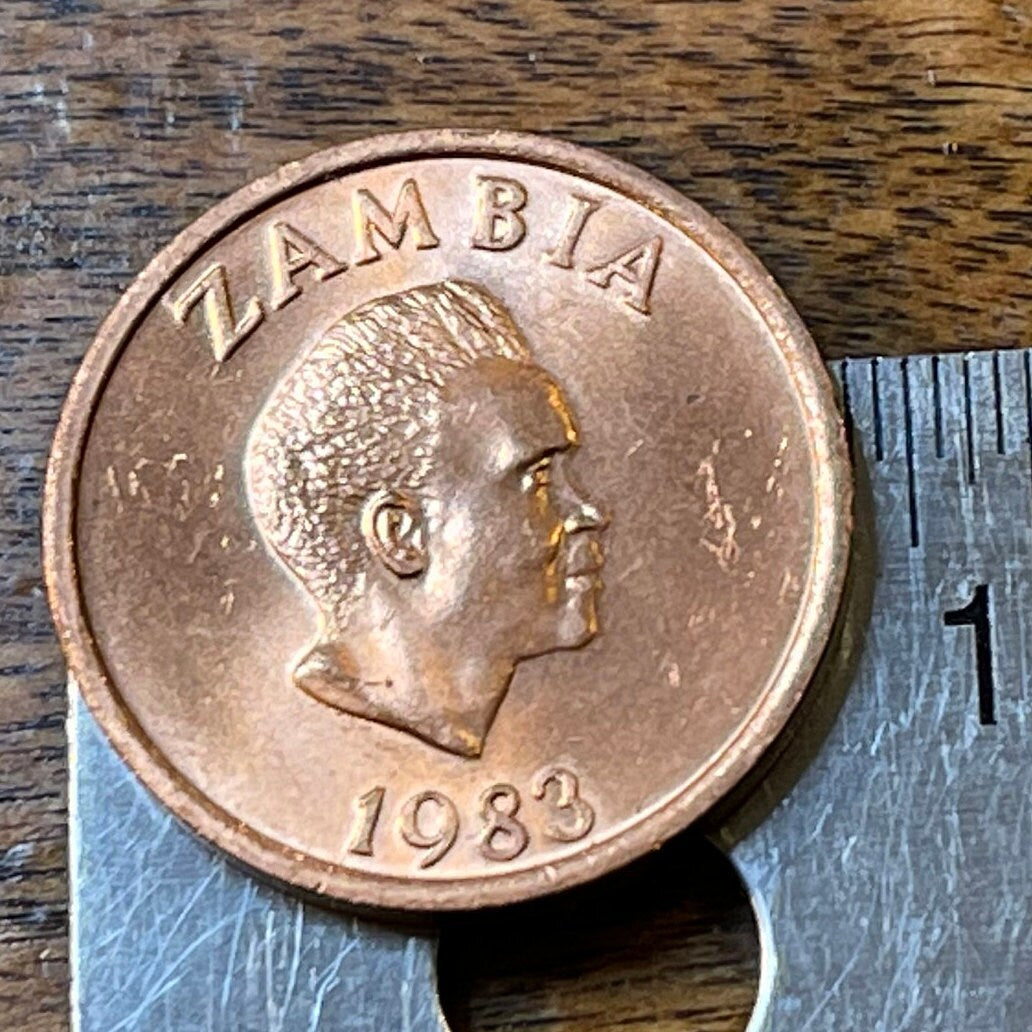 Nice piece, good packing and fast delivery
Nice piece, good packing and fast delivery
great coin! fast service! thanks!
great coin! fast service! thanks!