Mokorotlo Hat-wearing Woman weaves Basotho Basket & King Moshoeshoe II 25 Lisente Lesotho Authentic Coin Money for Jewelry and Craft Making
Regular price
Sale price
$7.66 USD
Unit price
per
Mokorotlo Hat-wearing Woman weaves Basotho Basket & King Moshoeshoe II 25 Lisente Lesotho Authentic Coin Money for Jewelry and Craft Making
Reverse: Woman wearing Mokorotlo Hat weaves Basotho Basket
Lettering: 25 LISENTE
Obverse: King Moshoeshoe II -- uniformed bust 1/4 left
Lettering: KINGDOM OF LESOTHO
H.M.MOSHOESHOE II 1979
Features
Issuer Lesotho
King Moshoeshoe II (1966-1990, 1995-1996)
Type Standard circulation coin
Years 1979-1989
Value 25 Lisente
0.25 LSL = USD 0.016
Currency Loti (1980-date)
Composition Copper-nickel
Weight 3.5 g
Diameter 21.7 mm
Shape Round
Technique Milled
Orientation Medal alignment ↑↑
Number N# 4426
References KM# 20, Schön# 22
Wikipedia:
A mokorotlo is a type of straw hat widely used for traditional Sotho clothing, and is the national symbol of Lesotho. An image of the Mokorotlo appears on the Lesotho flag, and on Lesotho license plates. The design is believed to have been inspired by the conical mountain Mount Qiloane. It is known as "molianyeoe", which means "he who executes judgement in court" in Sesotho. It is manufactured from an indigenous grass known as "mosea" or "leholi".
The Sotho display the mokorotlo in their homes, indicating that they uphold the customs and acknowledge their bonds with their Balimo.
It also serves to protect the home against danger and other evil influences. The hat is an important part of Sotho cultural attire that is worn to reflect national identity and pride.
**********
Woven basket from the Lesotho People of South Africa.... The types of traditional craft still most commonly seen in Lesotho are those made of grass. With an abundance of diverse grasses in the mountain highlands, artisans are rarely without raw materials. Basotho women, throughout the country, display great talent in weaving baskets.These basket bowls are constructed of sturdy local grasses wrapped with cotton twine. The grass has a natural shiny surface and grows wild in Maseru district where the weavers live. The cotton twine leaves the grass coils exposed and reveals the construction of the basket. Baskets used to be common household objects in Lesotho. Enormous storage baskets used to be woven to keep various beans and grains, while smaller, more decorative baskets were created for collecting fruits and vegetables and for winnowing grains. l and plastic items. Most baskets made now are created for a limited number of upper class Basotho and tourists.
Source: https://www.worldofbacara.com/listing/386107418/basket-african-lesotho-red-blue-woven
******
Wikipedia:
Moshoeshoe II (2 May 1938 – 15 January 1996), previously known as Constantine Bereng Seeiso, was the Paramount Chief of Basutoland, succeeding paramount chief Seeiso from 1960 until the country gained full independence from Britain in 1966. He was King of Lesotho from 1966 until his exile in 1990, and from 1995 until his death in 1996.
Share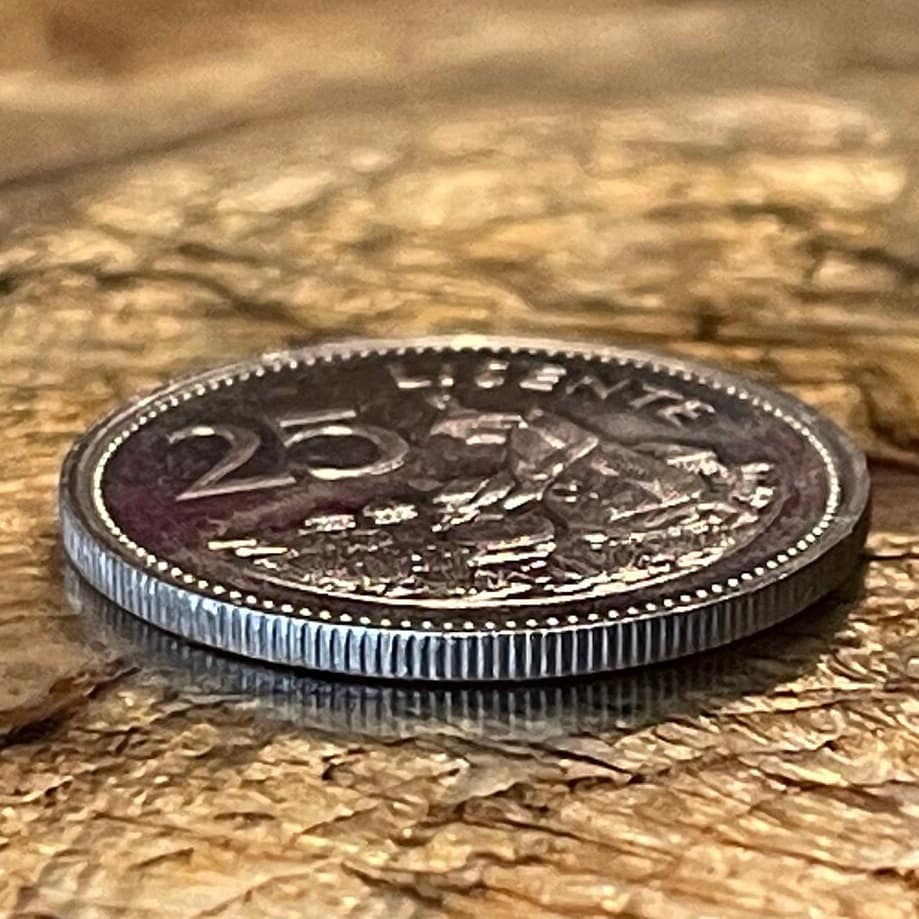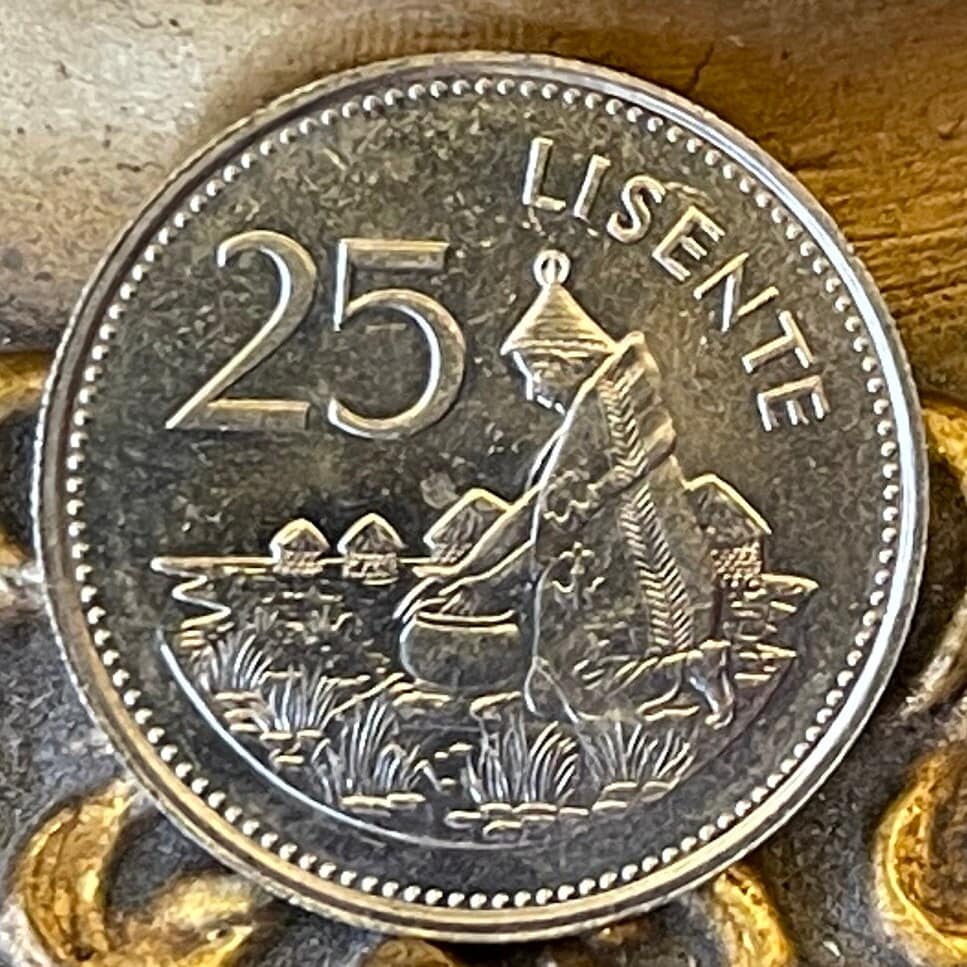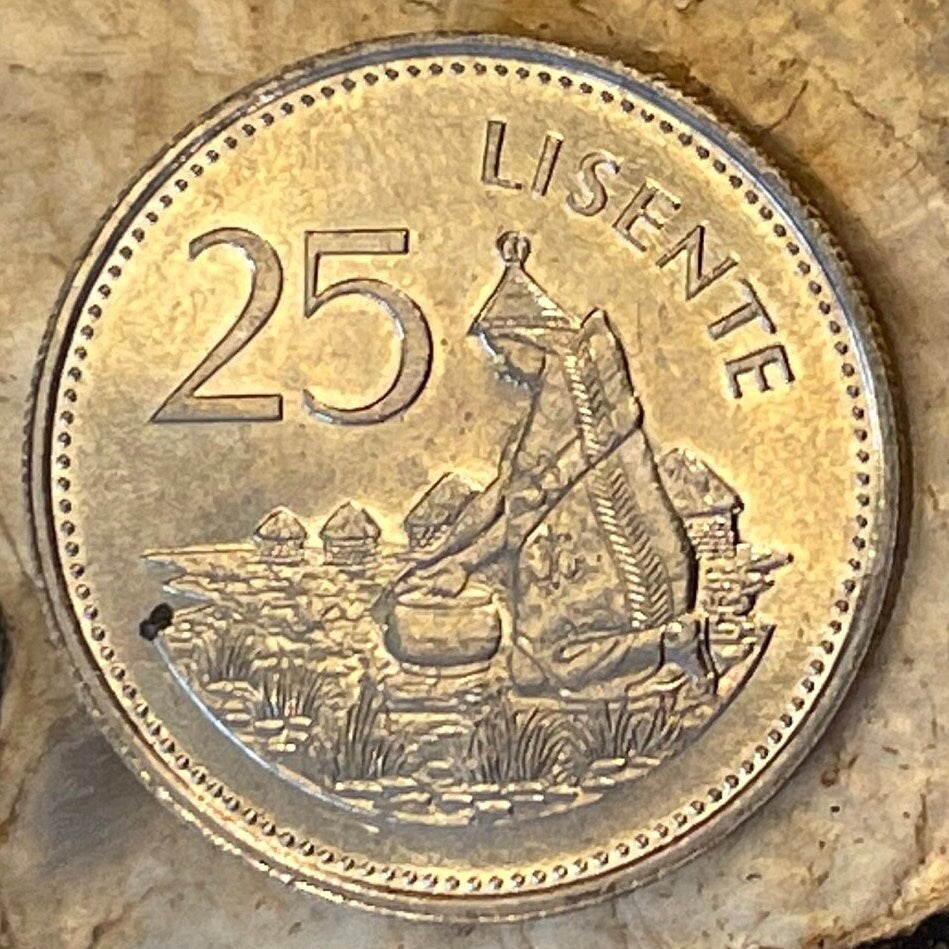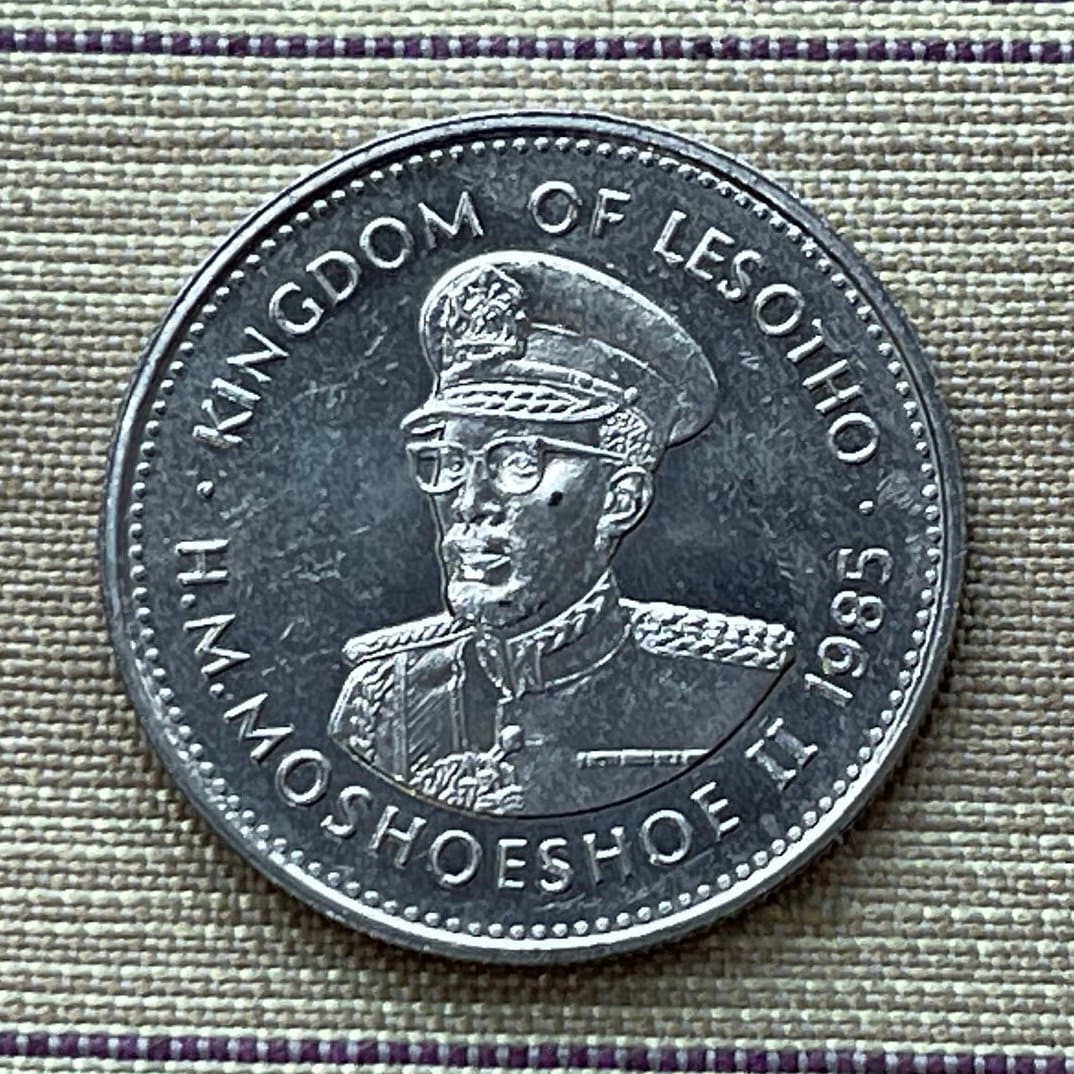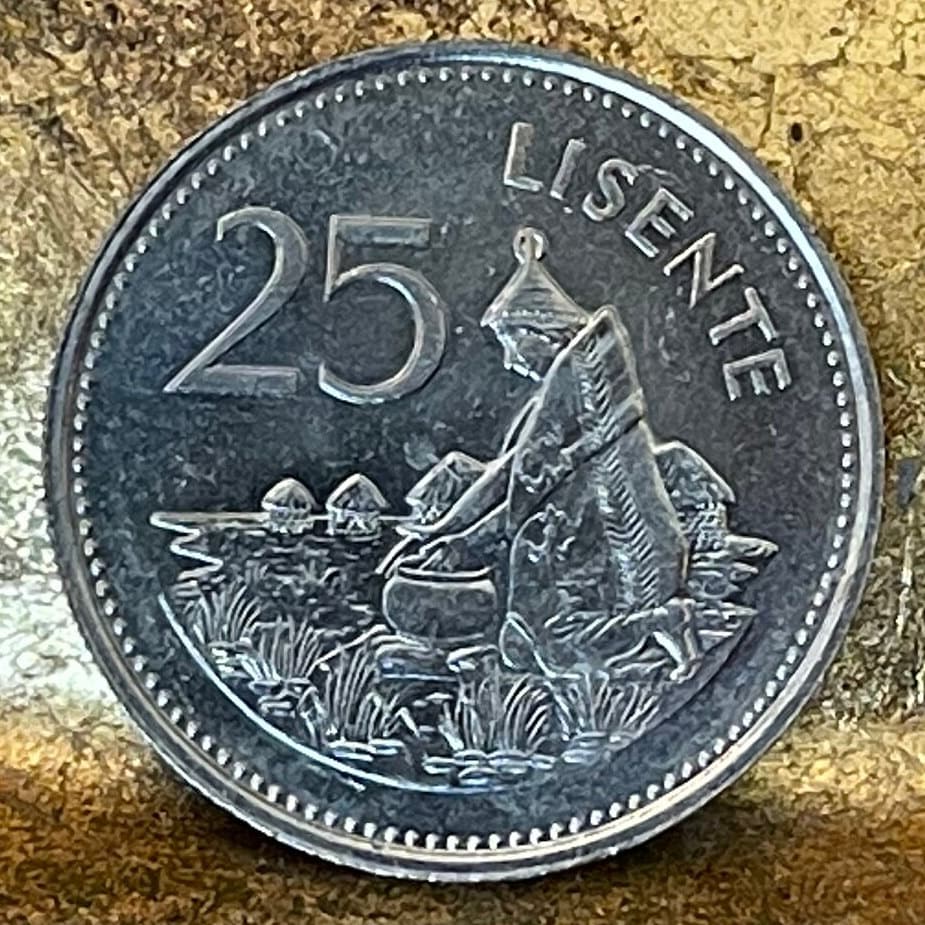 Came quickly and was in excellent conditio...
Came quickly and was in excellent condition.