Phoenix & Pegasus Greek Coin Money Authentic 10 Drachmai for Jewelry and Craft Making
Regular price
Sale price
$14.64 USD
Unit price
per
Phoenix & Pegasus Greek Authentic Coin Charm 10 Drachmai for Jewelry and Craft Making
This coin charm's magical attributes would strengthen anyone seeking freedom and vitality. A token of success, it makes a great gift for awards ceremonies, birthdays, or new projects. Use in jewelry crafts or ritual to imbue them with the Pegasus' power to do the impossible.
Symbols: Phoenix, Coat of Arms of the Regime of Colonels, Pegasus
The front of the coin bears the coat of arms of the Regime of Colonels, a Phoenix rising from its flames is surrounded with the inscription "ΕΛΛΗΝΙΚΗ ΔΗΜΟΚΡΑΤΙΑ," meaning "HELLENIC REPUBLIC" (Greek Democracy).
The back of the coin bears the pegasus, the mythological winged horse, accompanied by the face value.
Features
Issuer Greece
Period Regime of the Colonels (1967-1974)
Type Standard circulation coin
Year 1973
Value 10 Drachmai (10 GRD)
Currency Third modern drachma (1954-2001)
Composition Copper-nickel
Weight 7.5 g
Diameter 27 mm
Thickness 1.9 mm
Shape Round
Technique Milled
Orientation Medal alignment ↑↑
Demonetized Yes
Number N# 558
References KM# 110, Schön# 54
The Phoenix is a ubiquitous mythological symbol, spanning many cultures throughout history. Despite its widespread interpretations, the Phoenix has universal characteristics: A fire-colored bird that resurrects itself after living a long life.
In alchemy, the Phoenix symbolizes the completion of The Great Work, the Philosopher's Stone, and regeneration through fire.
In alchemy, the phoenix symbolizes the Philosopher's Stone, the consummation of the Great Work. It symbolizes (rebirth) regeneration through fire and is highly regarded as a symbol of regeneration.
Pegasus is one of the most recognizable creatures in mythology. In Greek myth, the Pegasus represents a spring of poetic inspiration. His hooves herald the flow of Hippocrene, a spring on Mt. Helicon that was sacred to the Muses.
Pegasus was born from the neck of Medusa when Perseus beheaded her in the classic myth. He was told to bring the head of the gorgon by King Polydectes, who was hoping to destroy him with the dangerous task. Polydectes had taken Perseus' mother Danae as a slave, and Perseus slayed the Medusa to save her.
If the face of the Medusa represents a mask to strike fear into the hearts of potential invaders, then the defeat of the mask and birth of Pegasus could symbolize the triumphant emergence of creative inspiration. On the wings of Pegasus, one flies from fear and rage to love and beauty.
Magical imbuements: Freedom, joy, success, loyalty, strength, protection, vitality, doing the impossible
Share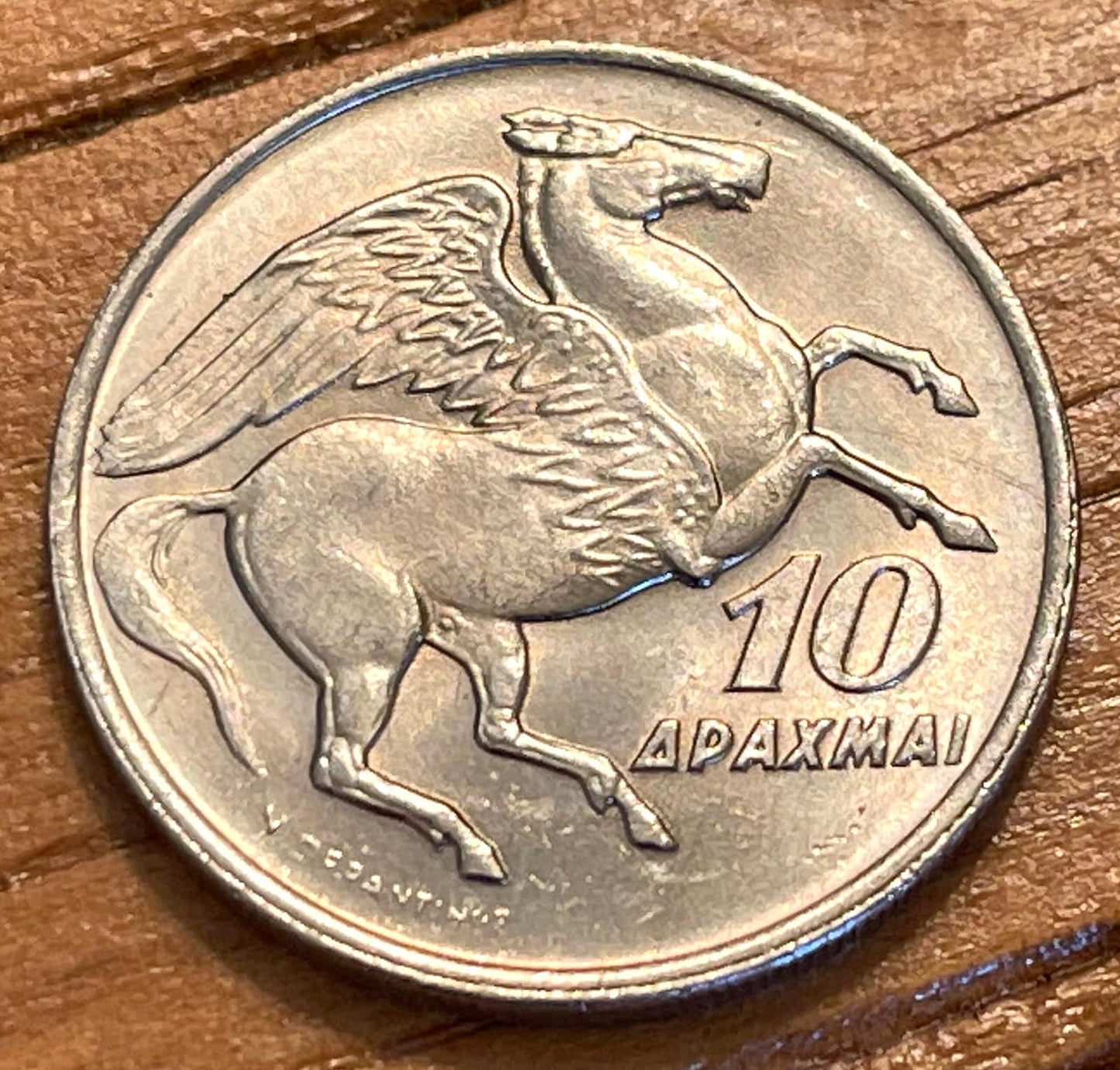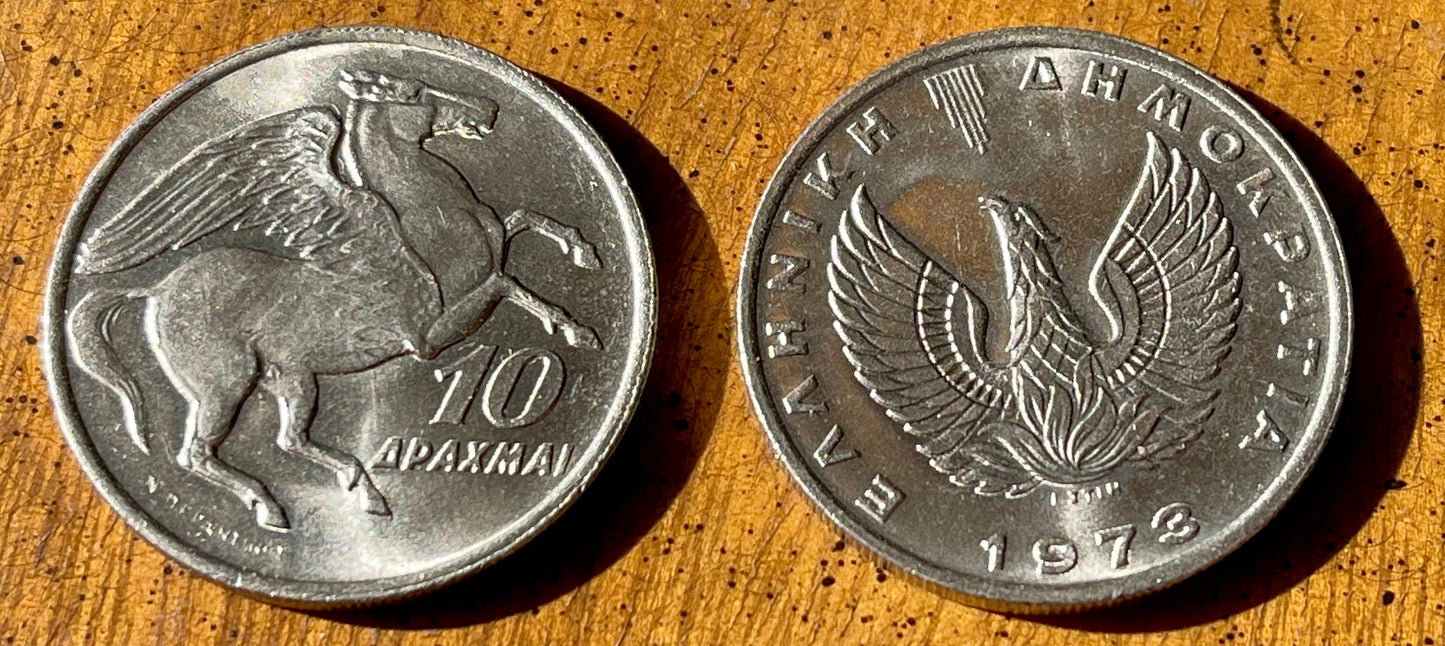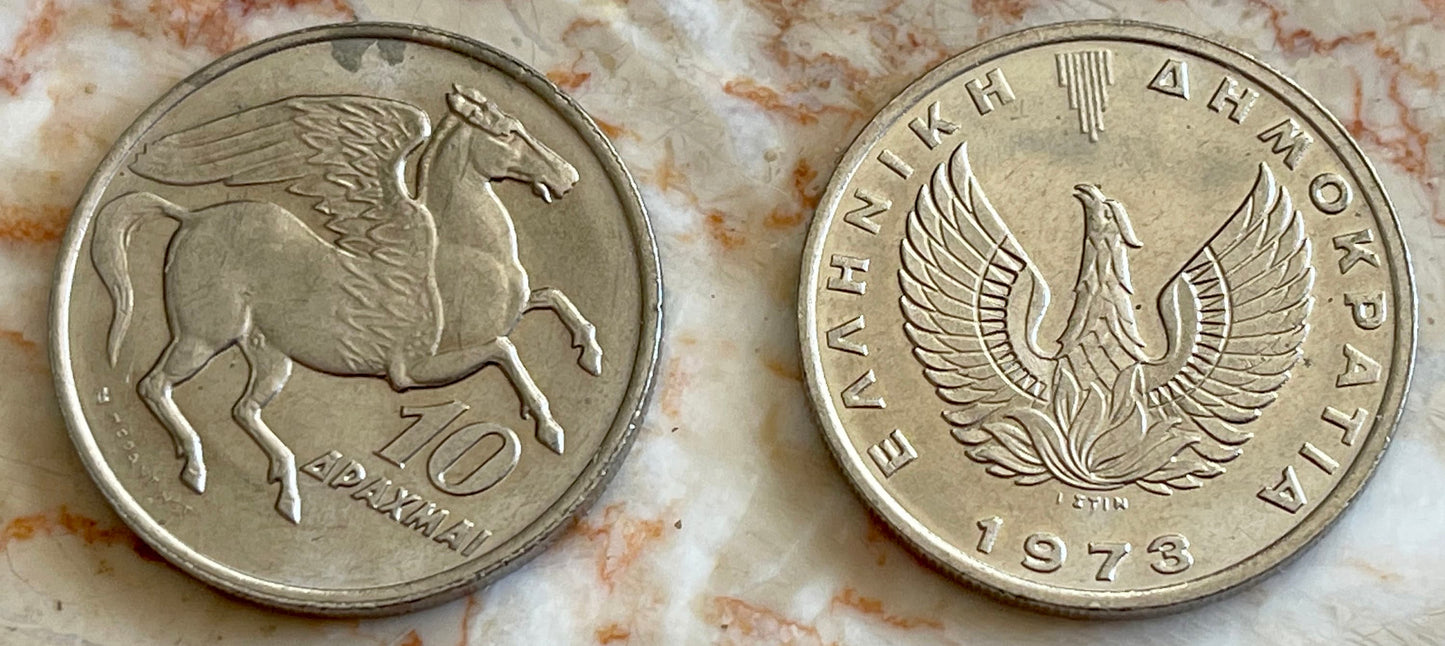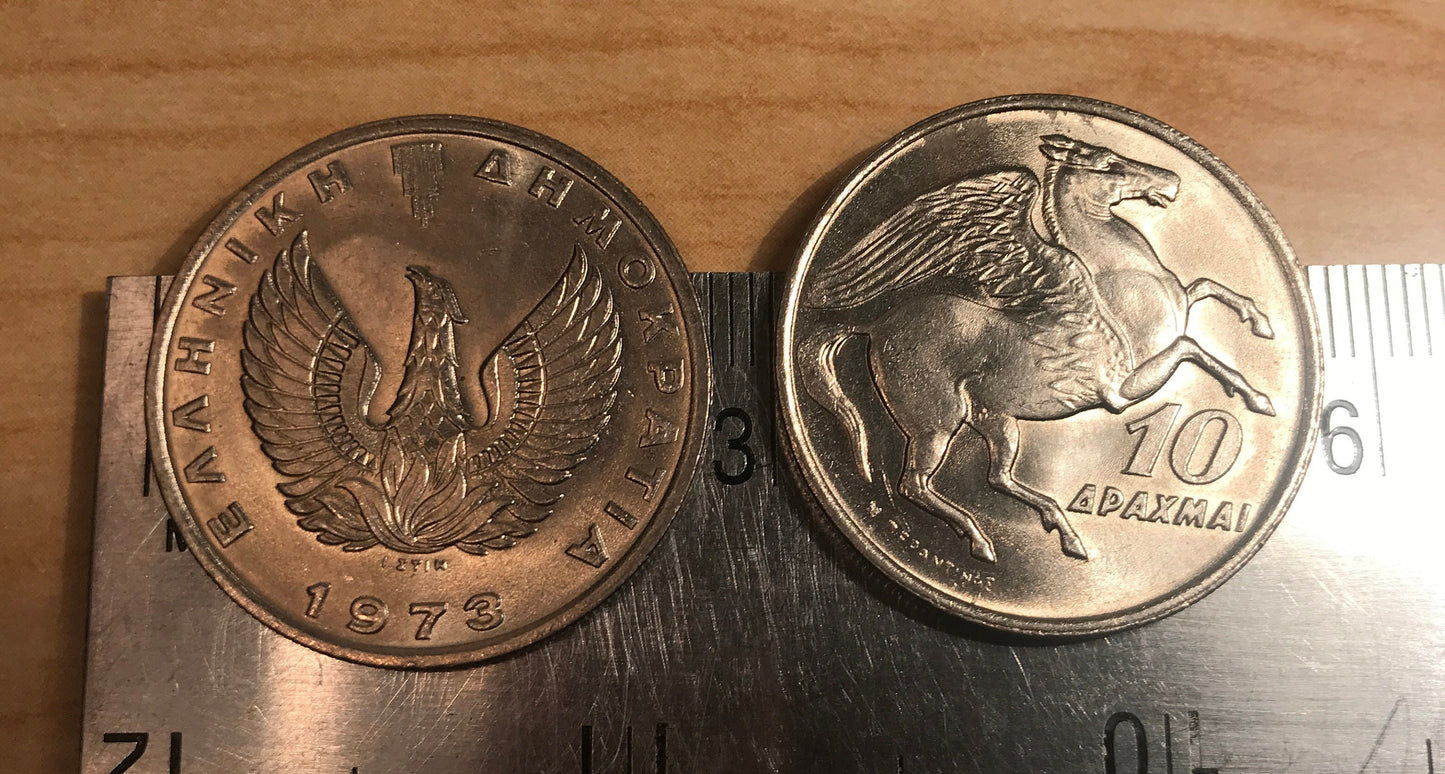 5 stars review from Megan
5 stars review from Megan
Very nice coin! As described and on time...
Very nice coin! As described and on time :)