Phaistos Disk pendant charm – cast bronze with a green patina – made in Mykonos Greece – detailed replica of Archaeological artifact
Regular price
Sale price
$6.06 USD
Unit price
per
Phaistos Disk pendant, a faithful replica cast in Greek bronze, including both sides of the mysterious 3000-year-old disk found in the ruins of a Minoan palace on Crete. The pendant has a gorgeous blue-green patina.
Nobody has been able to decipher the Phaistos Disk or definitively figure out what it was used for, although there are many theories, from calendar to game board to a document of tribute paid. This detailed miniature reproduction pendant (at 1:4 scale) will delight archaeology buffs and anyone interested in secret codes, games and languages. The original disk is shown in the photos, as displayed in the Heraklion Museum.
Museum photos credit, D. Messier.
Length: 1.5" / 3.8 cm
Available on a gorgeous hand-woven beaded necklace here:
https://www.etsy.com/listing/1022788697/phaistos-disk-necklacegreek-bronze
Share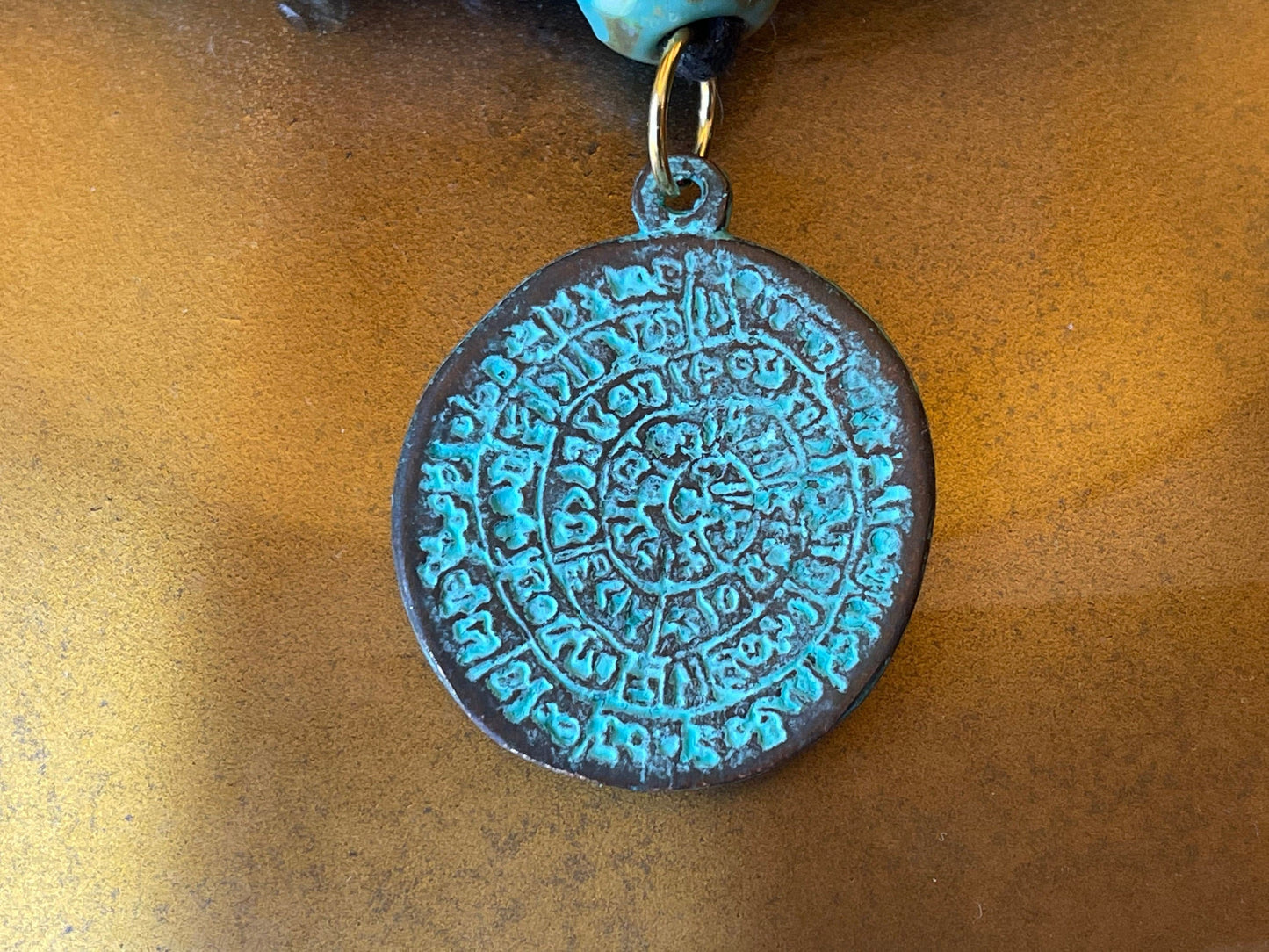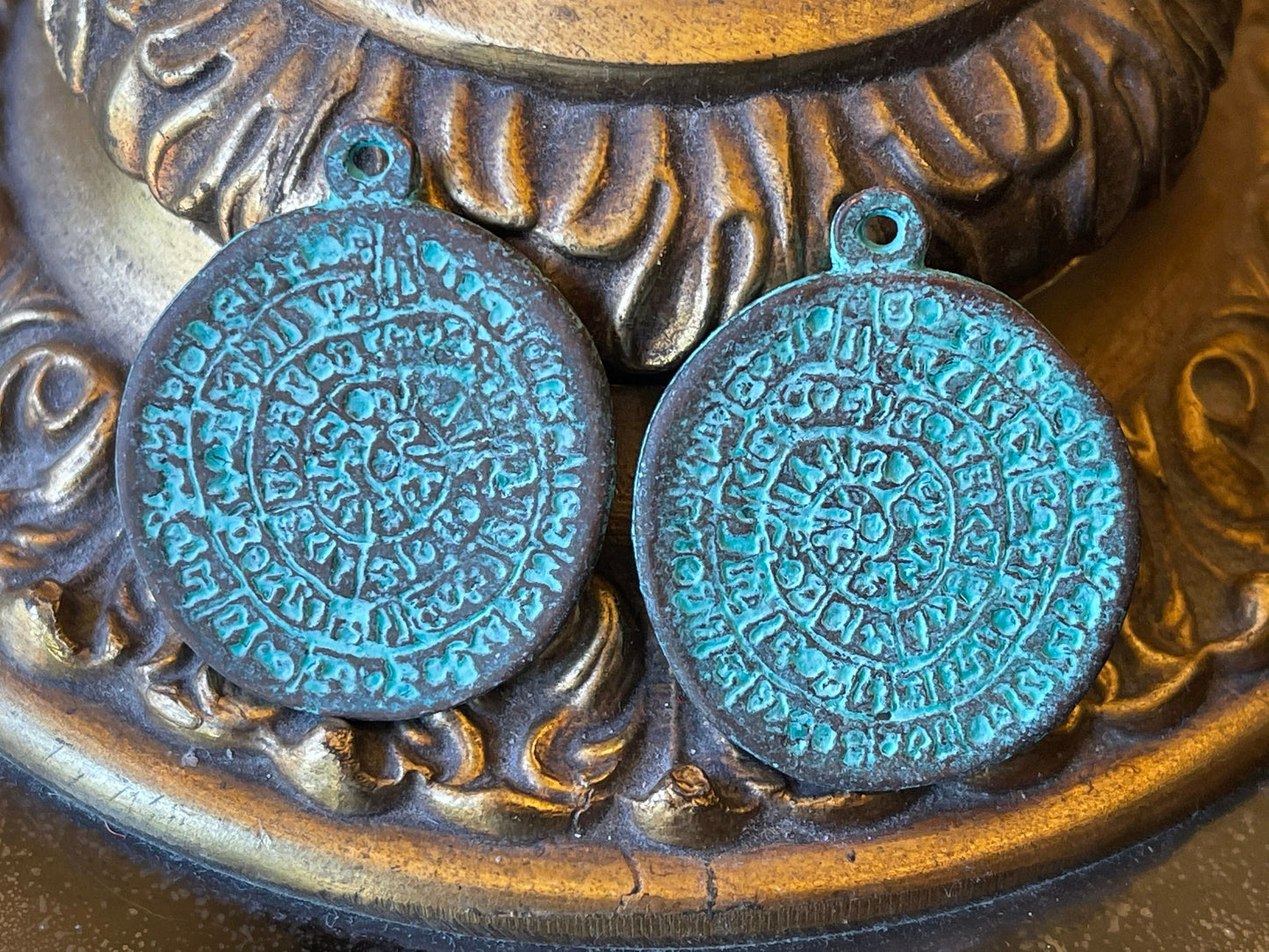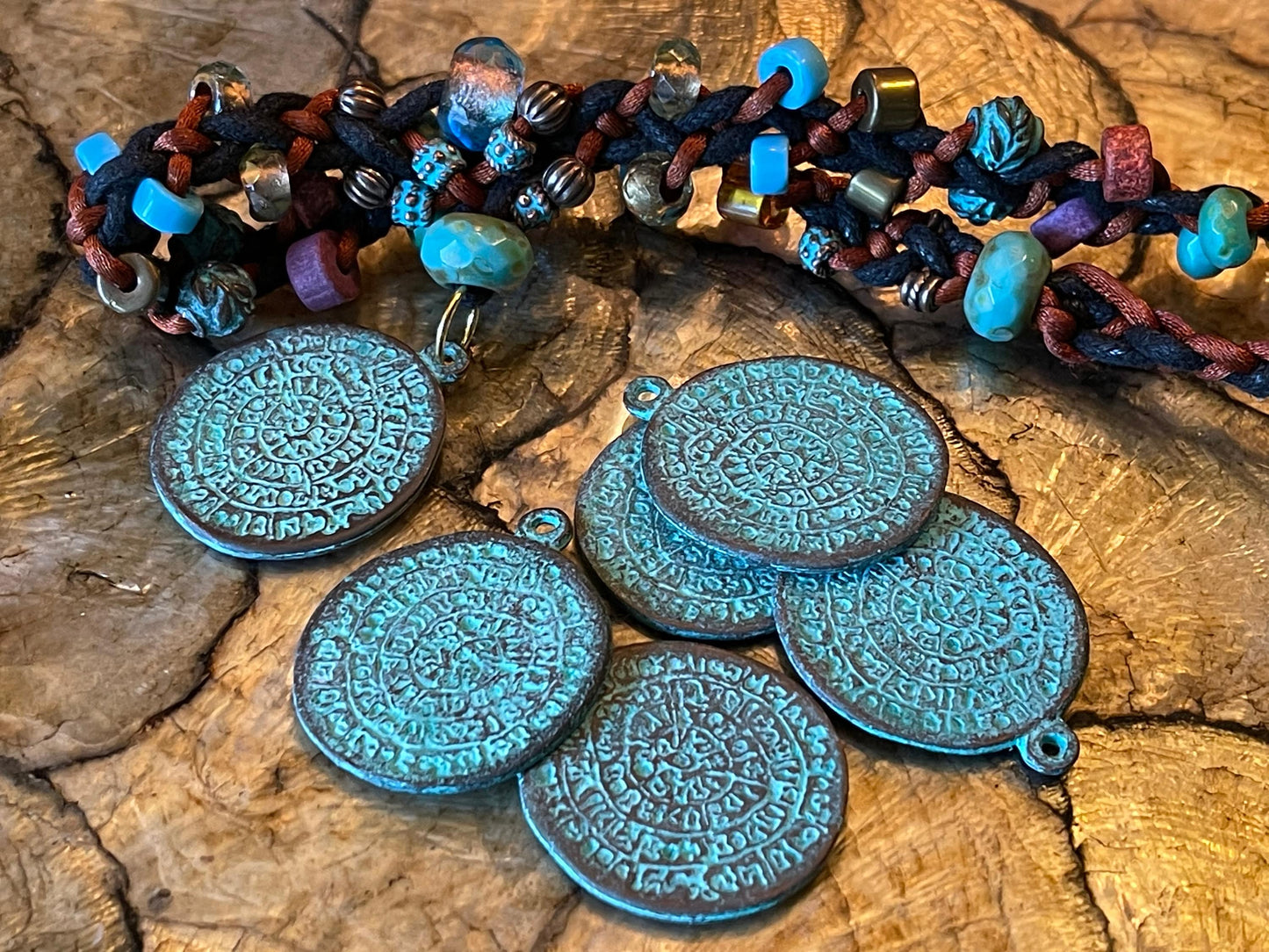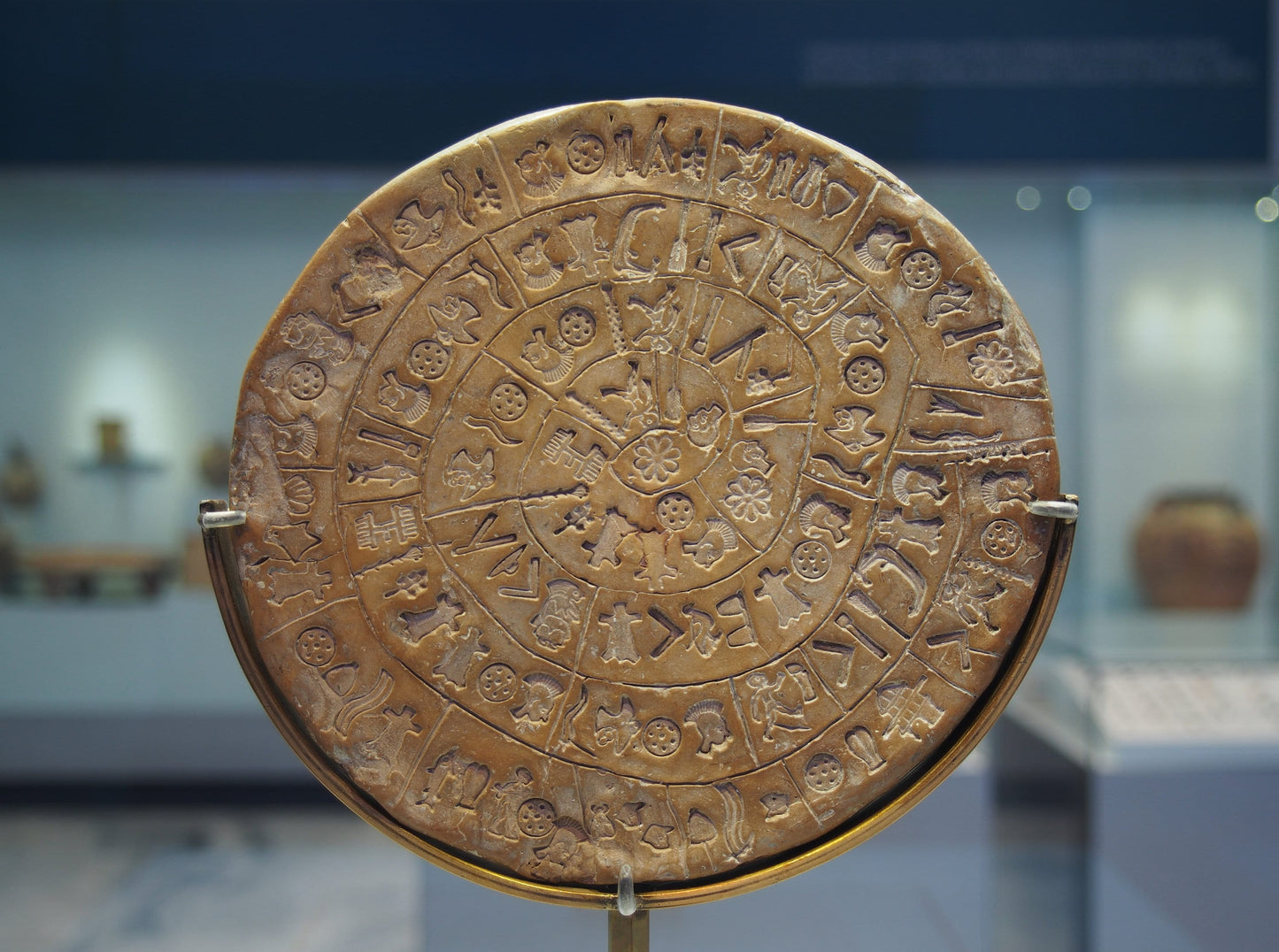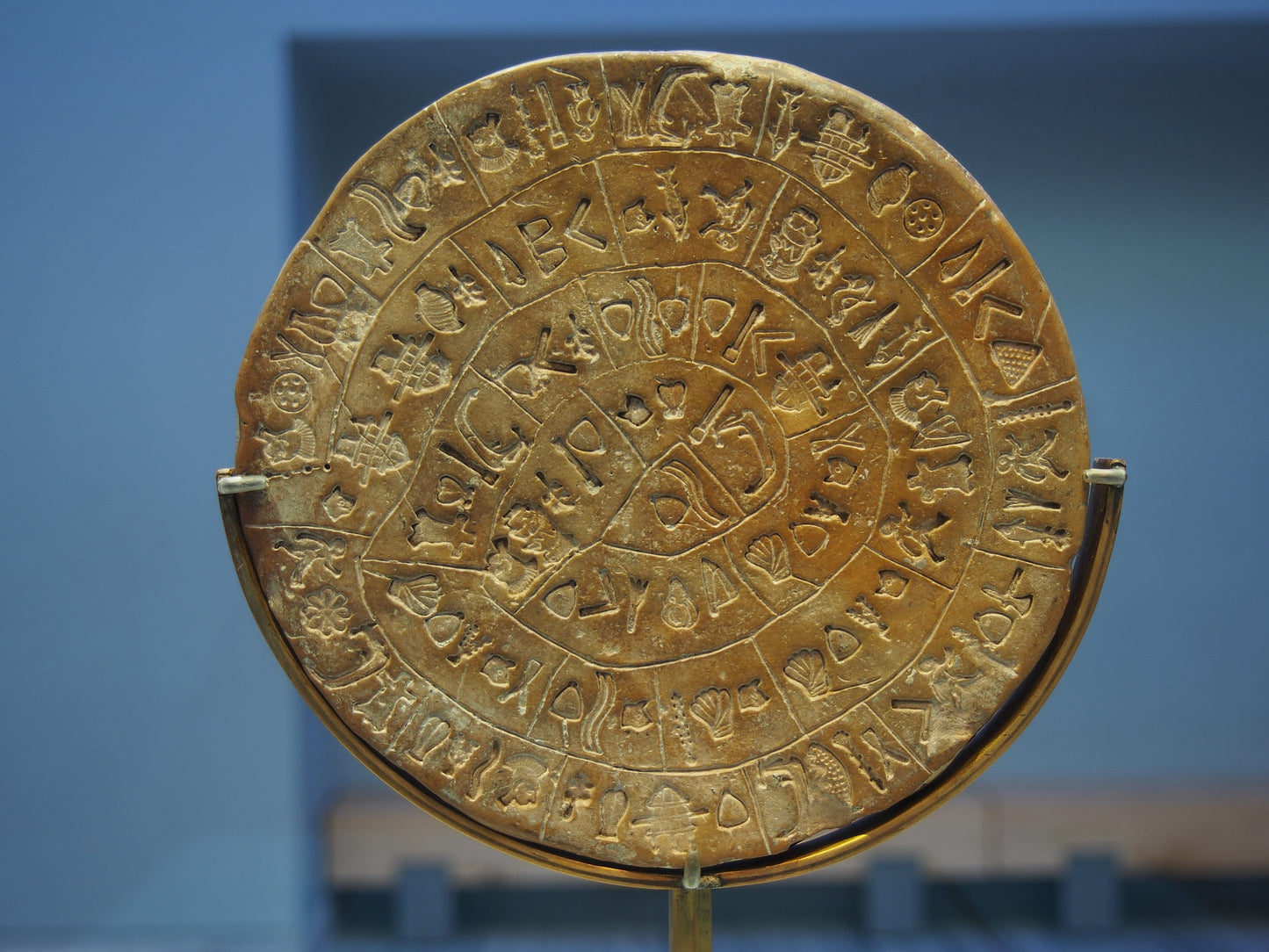 Unique and high quality item, love that...
Unique and high quality item, love that patina look.. I first saw this design at a conference in Crete.. its a mesmerizing design and real mind bender ...Thanks
5 stars review from Cassandra
5 stars review from Cassandra
Exactly what I wanted!. This is a mysterio...
Exactly what I wanted!.
This is a mysterious
(According to non-archeologists) item is supposed to be i
Undecipherable,
I love a challenge.
Pete
Very special! Love it ♡♡♡
Very special! Love it ♡♡♡
5 stars review from Jessica
5 stars review from Jessica