Pineapple & King Sobhuza 1 Cent Swaziland Authentic Coin Money for Jewelry (1975) (1000 Grandchildren) (Polygamy) (Dodecagonal) (Eswatini)
Regular price
Sale price
$5.32 USD
Unit price
per
Pineapple & King Sobhuza 1 Cent Swaziland Authentic Coin Money for Jewelry and Craft Making (Longest Reigning Monarch) (1975) (Thousand Grandchildren) (Bull of Swazi) (Dodecagonal Coin) (Eswatini)
Commemorative issue: FAO
Obverse: Head of King Sobhuza II looking right.
Lettering: SWAZILAND
Reverse: Pineapple plant and fruit between value and date. FAO motto above.
Lettering: FOOD FOR ALL
1 CENT
1975
Features
Issuer Eswatini
King Sobhuza II (1968-1982)
Type Circulating commemorative coin
Year 1975
Value 1 Cent (0.01 SZL)
Currency Lilangeni (1974-date)
Composition Bronze (97% Copper, 0.5% Tin, 2.5% Zinc)
Weight 2 g
Diameter 18.3 mm
Thickness 1.08 mm
Shape Dodecagonal (12-sided)
Technique Milled
Orientation Medal alignment ↑↑
Demonetized 1 February 2016
Number N# 3338
References KM# 21, Schön# 21
Swaziland pineapples were first grown commercially in 1954. Approximately 50% of the total volumes grown are exported and the rest are sold locally.
The pineapple is a tropical plant belonging to the Bromeliaceae family that is grown for its edible fruit. It is the only plant in its family with commercial value. This pineapple plant is originally from the tropical regions of America.
The pineapple plant has a short, thick and strong stem. Its leaves are waxy and sharp with needle-like tips. They are dark green but sometimes may have red or cream stripes. The plant produces purple or red flowers. These flowers produce individual fruits which have a tough skin and a yellow, fibrous and juicy flesh.
A pineapple plant grows to about 1.5 to 1.8 meters in height. Other larger varieties may grow slightly longer than this. The average pineapple fruit is about 12 inches long and may weigh anything between one and ten pounds depending on the variety.
Temperatures between 23 and 32 degrees Celsius and well-drained soils provide the optimum conditions for the proper growth of the pineapple plant. These plants can tolerate cold temperatures for a short period, but freezing temperatures may kill the plant. Waterlogged soils also lead to root rot and consequently lead to the eventual death of the plant.
Swaziland pineapples are mainly planted in the Malkerns, Lobamba, Eluyengweni, Mtilane and Ezulwini areas in the Swaziland middleweld. Pineapple planting in Swaziland occurs in two seasons each year, and this is between February and April and between June and December. The ananas plant has an estimated life span of seven years. It bears its first fruit about two years after planting. Every year after the first fruit, each plant produces just one fruit. There are also two harvesting seasons each year; February to May and July to October.
https://www.selinawamucii.com/produce/fruits-and-vegetables/swaziland-pineapples/
*********
Wikipedia:
Sobhuza II, KBE (Swazi: [sɔbʱuzʱa]; also known as Nkhotfotjeni, Mona: 22 July 1899 – 21 August 1982) was the Paramount Chief and later Ngwenyama of Swaziland for 82 years and 254 days, the longest verifiable reign of any monarch in recorded history. Sobhuza was born on 22 July 1899 at Zombodze Royal Residence, the son of Inkhosikati Lomawa Ndwandwe and King Ngwane V. When he was only four months old, his father died suddenly while dancing incwala. Sobhuza was chosen king soon after that and his grandmother Labotsibeni and his uncle Prince Malunge led the Swazi nation until his maturity in 1921. Sobhuza led Swaziland through independence until his death in 1982. He was succeeded by Mswati III, his young son with Inkhosikati Ntfombi Tfwala, who was crowned in 1986.
Family and succession
Known by the honorific "Bull of Swazi" by virtue of his numerous progeny, King Sobhuza continued the tribal practice of maintaining many consorts. According to the Swaziland National Trust Commission, King Sobhuza II had 70 wives, who gave him 210 children between 1920 and 1970. About 180 children survived infancy, and 97 sons and daughters were reported living as of 2000. At his death he had more than 1,000 grandchildren.
Share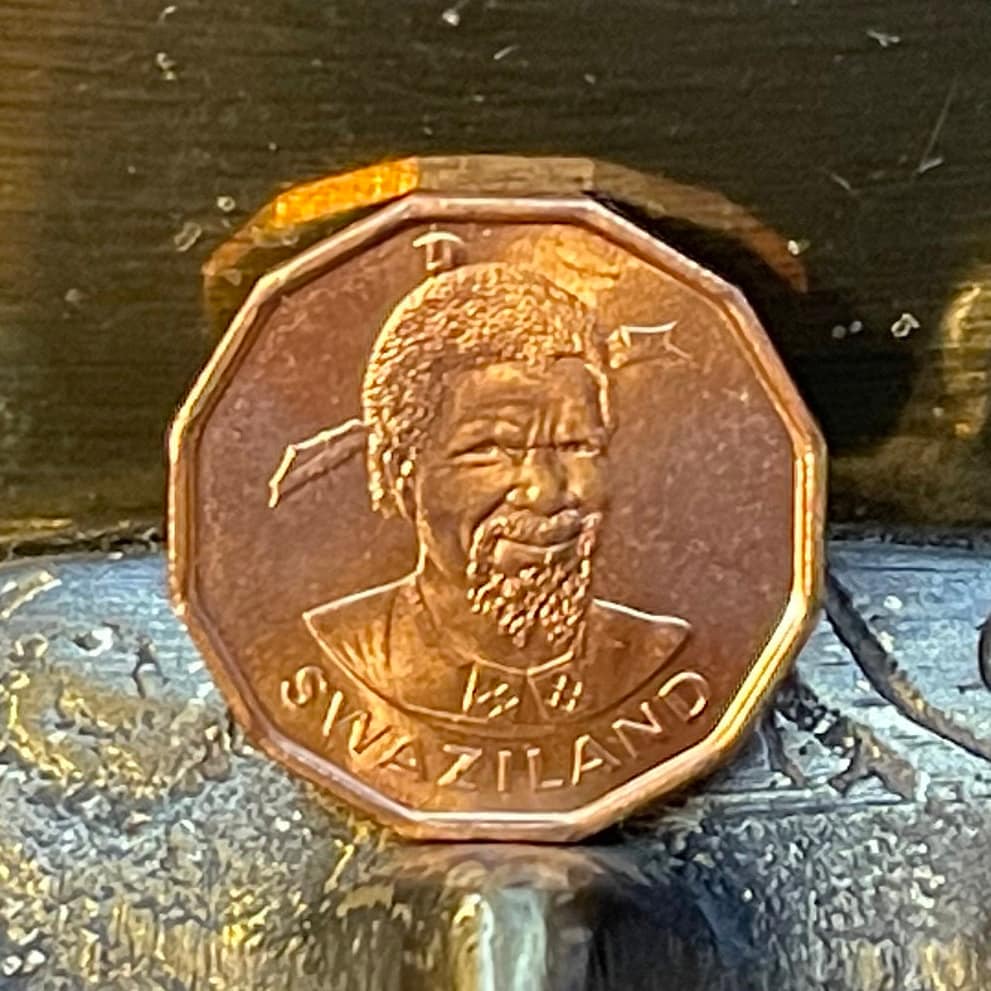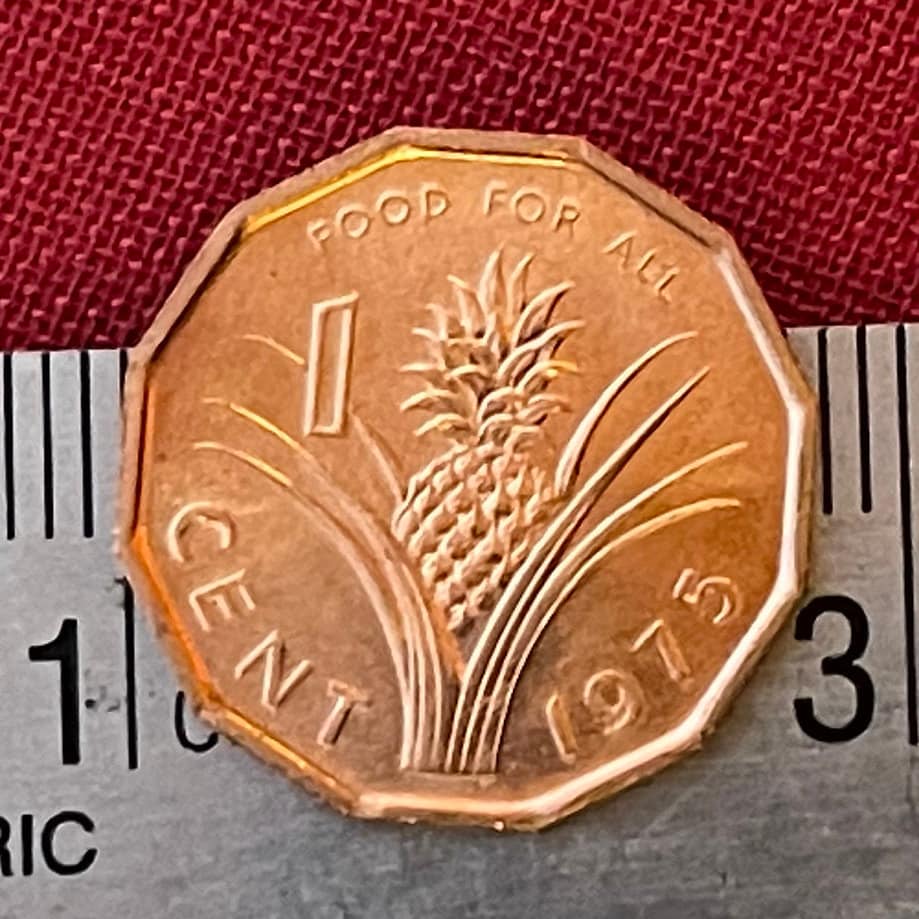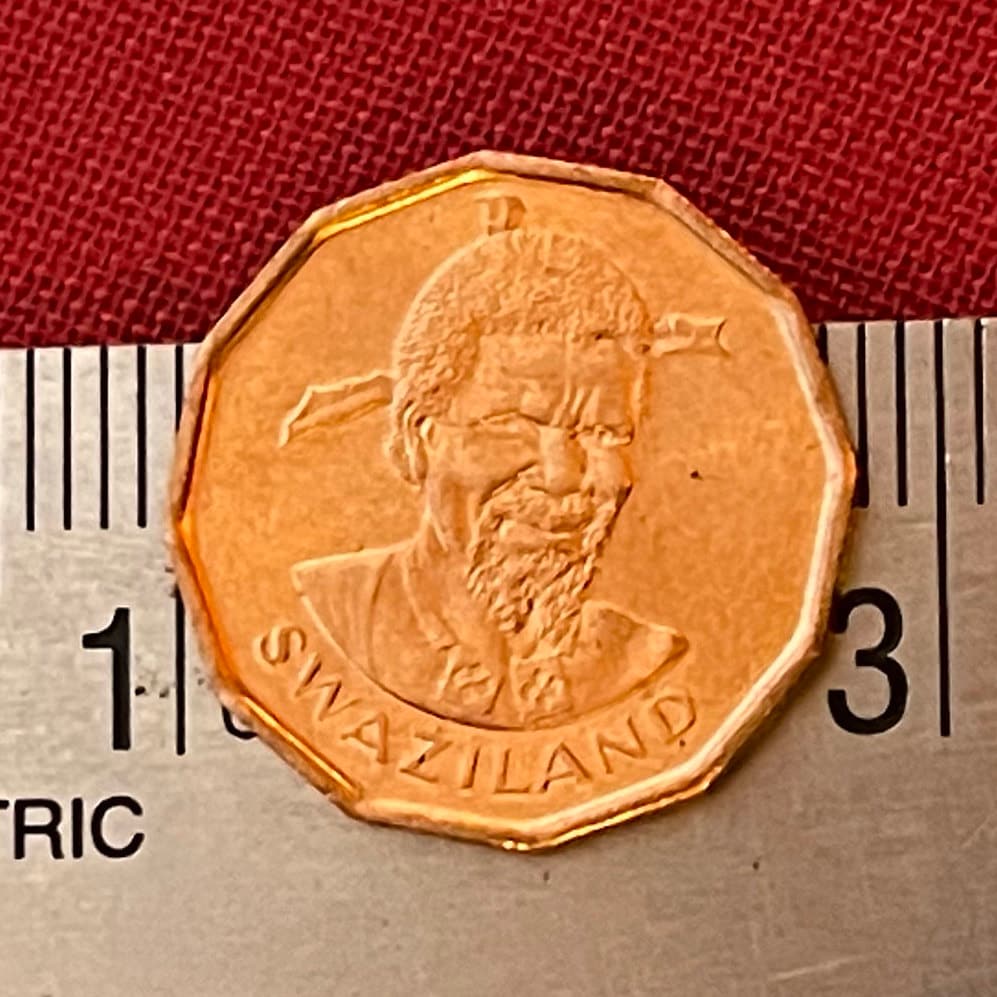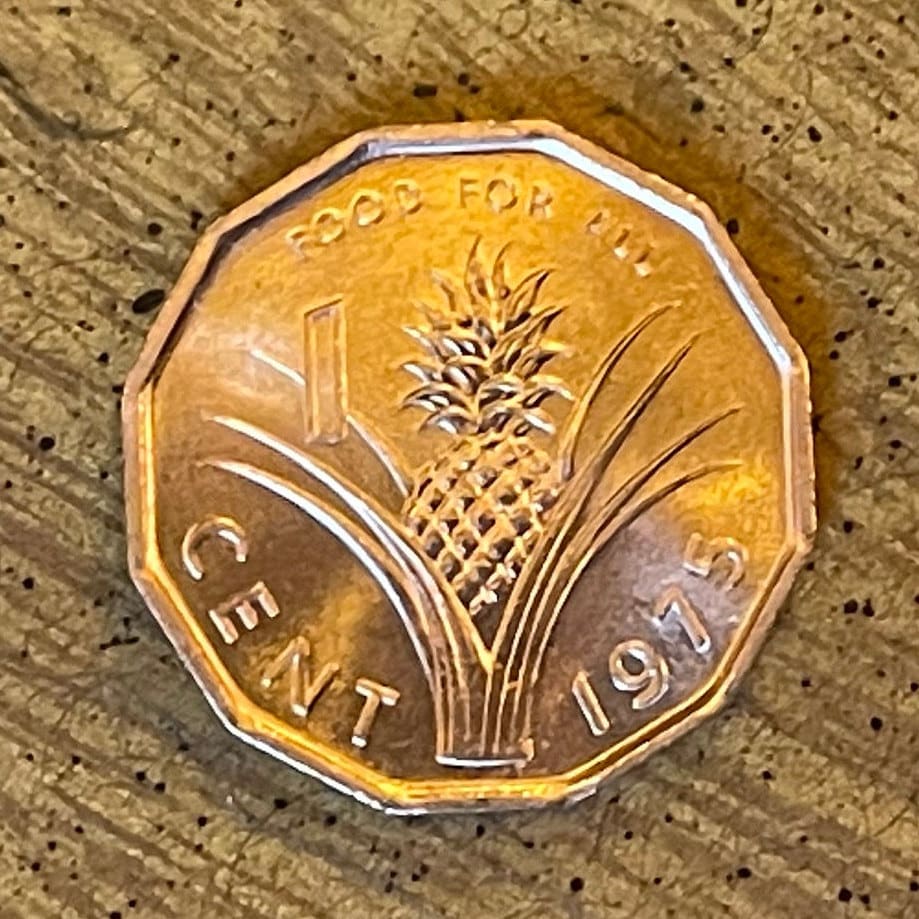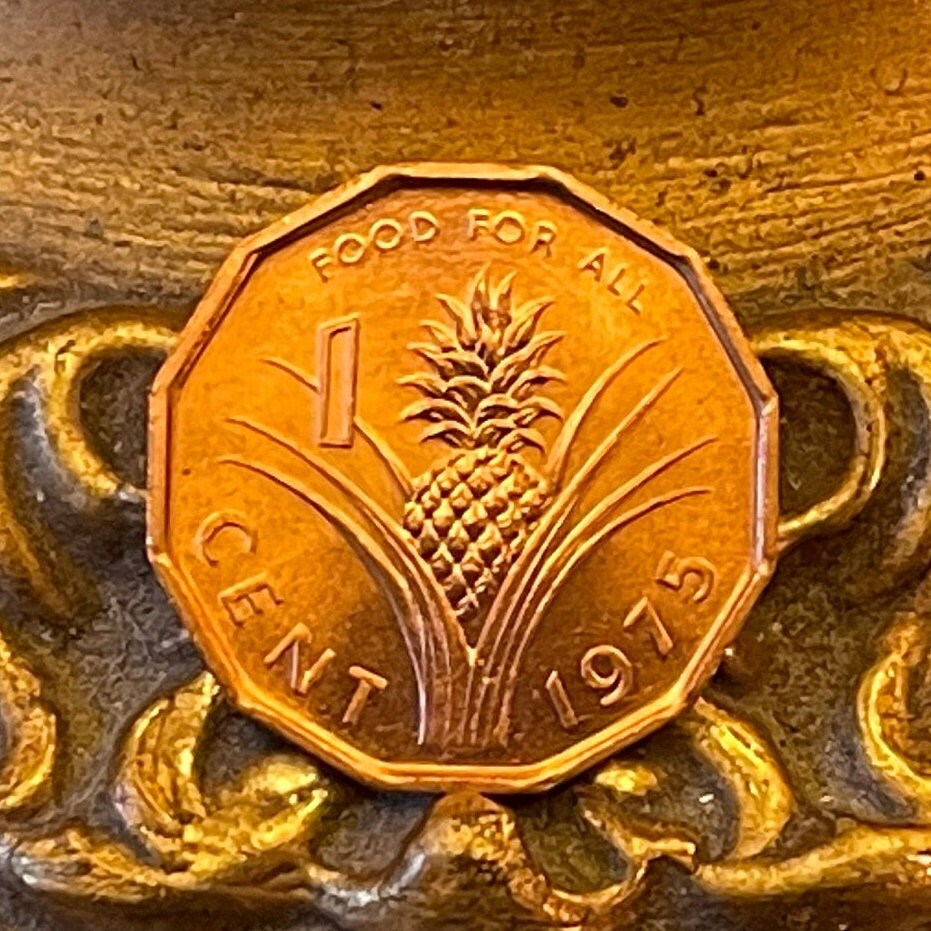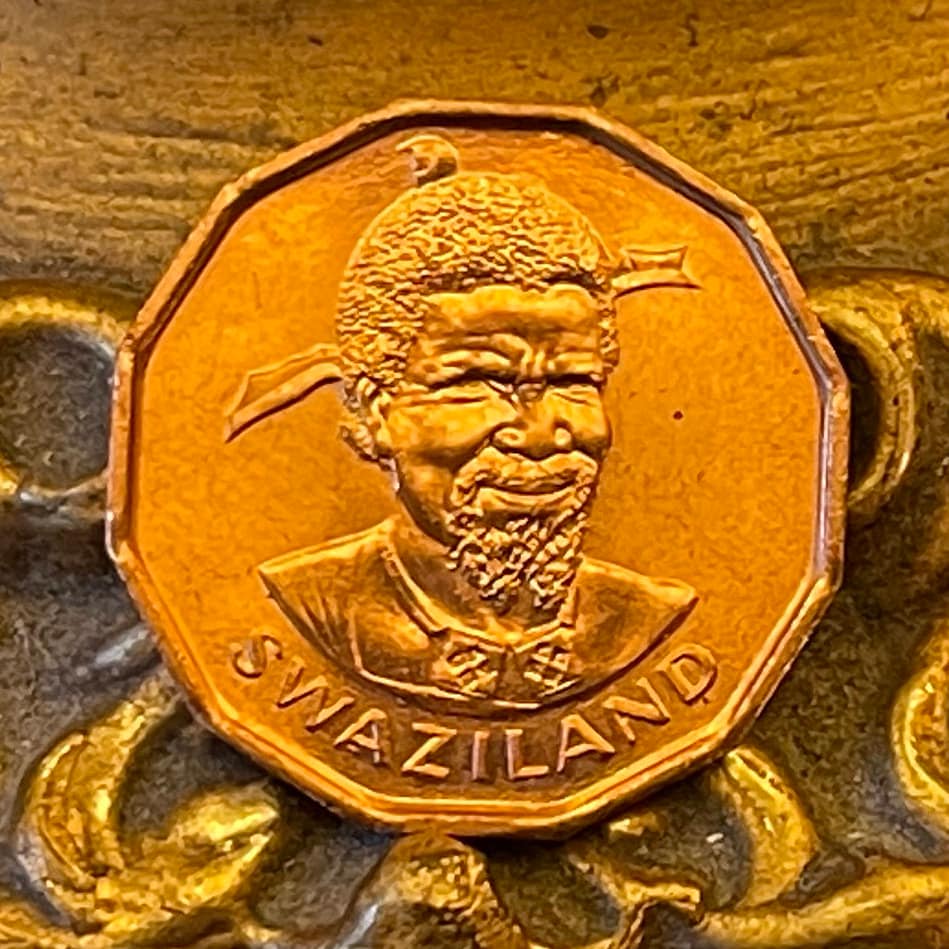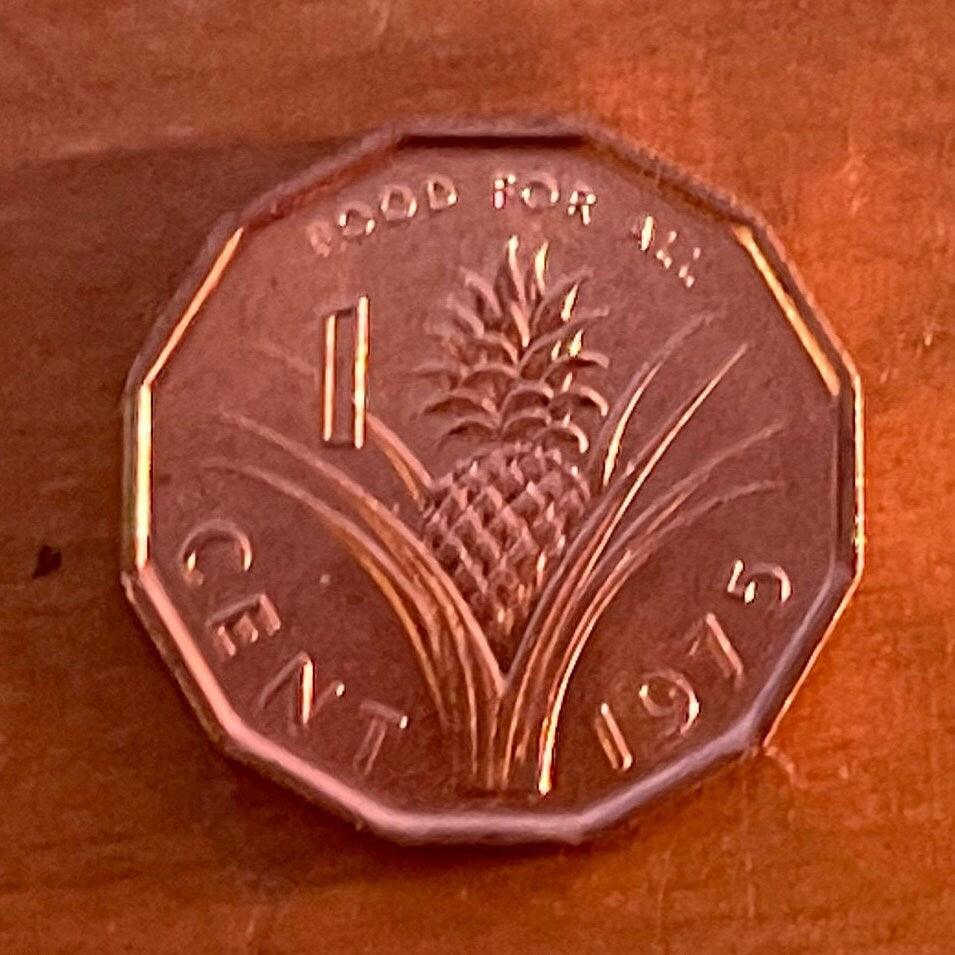 Really beautiful and very well packaged. T...
Really beautiful and very well packaged. Thank you so much.