Plantain Bunch & Katanga Cross 1 Franc Katanga Authentic Coin Money for Jewelry (Congo) DRC (Baluba) Incised (Handa) Cooking Bananas (1961)
Regular price
Sale price
$11.65 USD
Unit price
per
Plantain Bunch & Katanga Cross 1 Franc Katanga Authentic Coin Money for Jewelry (Democratic Republic of Congo) (Baluba Cross) (Handa) (Cooking Bananas) (1961) (Incised Coin)
Obverse: Bunch of Plantains (musax paradisiaca-Musaceae) within circle.
Lettering: + KATANGA +
Reverse: Katanga Cross, value and date within circle.
Lettering: BANQUE NATIONALE
1 FR
1961
Translation: National Bank
1 Franc
1961
Features
Issuer Katanga (Democratic Republic of the Congo)
Period Republic (1960-1963)
Type Standard circulation coin
Year 1961
Value 1 Franc
Currency Franc (1960-1963)
Composition Bronze
Weight 4.7 g
Diameter 22 mm
Thickness 1.5 mm
Shape Round
Technique Milled
Orientation Medal alignment ↑↑
Demonetized Yes
Number N# 6915
References KM# 1, Schön# 1
Wikipedia:
Plantains contain more starch and less sugar than dessert bananas, therefore they are usually cooked or otherwise processed before eaten. They are typically boiled or fried when eaten green, and when processed, they can be made into flour and turned into baked products such as cakes, bread and pancakes. Green plantains can also be boiled and pureed and then used as thickeners for soups. The pulp of green plantain is typically hard with the peel often so stiff that it has to be cut with a knife to be removed.
Mature, yellow plantains can be peeled like typical dessert bananas; the pulp is softer than in immature, green fruit and some of the starch has been converted to sugar. They can be eaten raw, but are not as flavourful as dessert bananas, so are usually cooked. When yellow plantains are fried, they tend to caramelize, turning a golden-brown color. They can also be boiled, baked, microwaved, or grilled over charcoal, either peeled or unpeeled.
Plantains are a staple food in the tropical regions of the world, ranking as the tenth most important staple food in the world. As a staple, plantains are treated in much the same way as potatoes and with a similar neutral flavour and texture when the unripe fruit is cooked by steaming, boiling, or frying.
Since they fruit all year round, plantains are a reliable, all-season staple food, particularly in developing countries with inadequate food storage, preservation, and transportation technologies. In Africa, plantains and bananas provide more than 25 percent of the caloric requirements for over 70 million people. Plantain plantations are vulnerable to destruction by hurricanes, because Musa spp. do not withstand high winds well.
An average plantain provides about 920 kilojoules (220 kilocalories) of food energy and is a good source of potassium and dietary fiber.
*********
Wikipedia:
A Katanga Cross, also called a handa, is a cast copper ingot in the shape of an equal-armed cross which was once used as a form of currency in parts of what is now the Democratic Republic of the Congo (DRC) in the 19th and early 20th centuries. Katanga crosses were made in various sizes, typically about 20 centimetres (7.9 in) across, and weighing about 1 kilogram (2.2 lb). The name derives from Katanga, a rich copper mining region in the south-eastern portion of the DRC. These X-shaped ingots were cast by local coppersmiths by pouring molten copper into sand molds. During its period of currency, a Katanga cross would buy about 10 kilograms (22 lb) of flour, five or six fowls, or six axes. Ten would buy a gun.
Modern uses
In 1960, Katanga unilaterally seceded from the newly independent Congo-Léopoldville and declared its own independence as the State of Katanga. The Katanga state used the cross as a national symbol; three red katanga crosses appeared in the lower hoist of its flag. Coins issued by Katanga in 1961 also depicted the Katanga Cross. The State of Katanga was forcibly reunited with the Congo in 1963.[ci
*******
Wikipedia:
The State of Katanga (French: État du Katanga; Swahili: Inchi Ya Katanga), also sometimes denoted as the Republic of Katanga, was a breakaway state that proclaimed its independence from Congo-Léopoldville on 11 July 1960 under Moise Tshombe, leader of the local Confédération des associations tribales du Katanga (CONAKAT) political party. The new Katangese state did not enjoy full support throughout the province and was constantly plagued by ethnic strife in its northernmost region. It was dissolved in 1963 following an invasion by United Nations Operation in the Congo (ONUC) forces, and reintegrated with the rest of the country as Katanga Province.
The Katangese secession was carried out with the support of Union Minière du Haut Katanga, an Anglo-Belgian mining company, and a large contingent of Belgian military advisers. An army the government called the Katanga Gendarmerie, raised by the Tshombe government, was initially organised and trained by Belgium and subsequently, mercenaries of various nationalities.
Share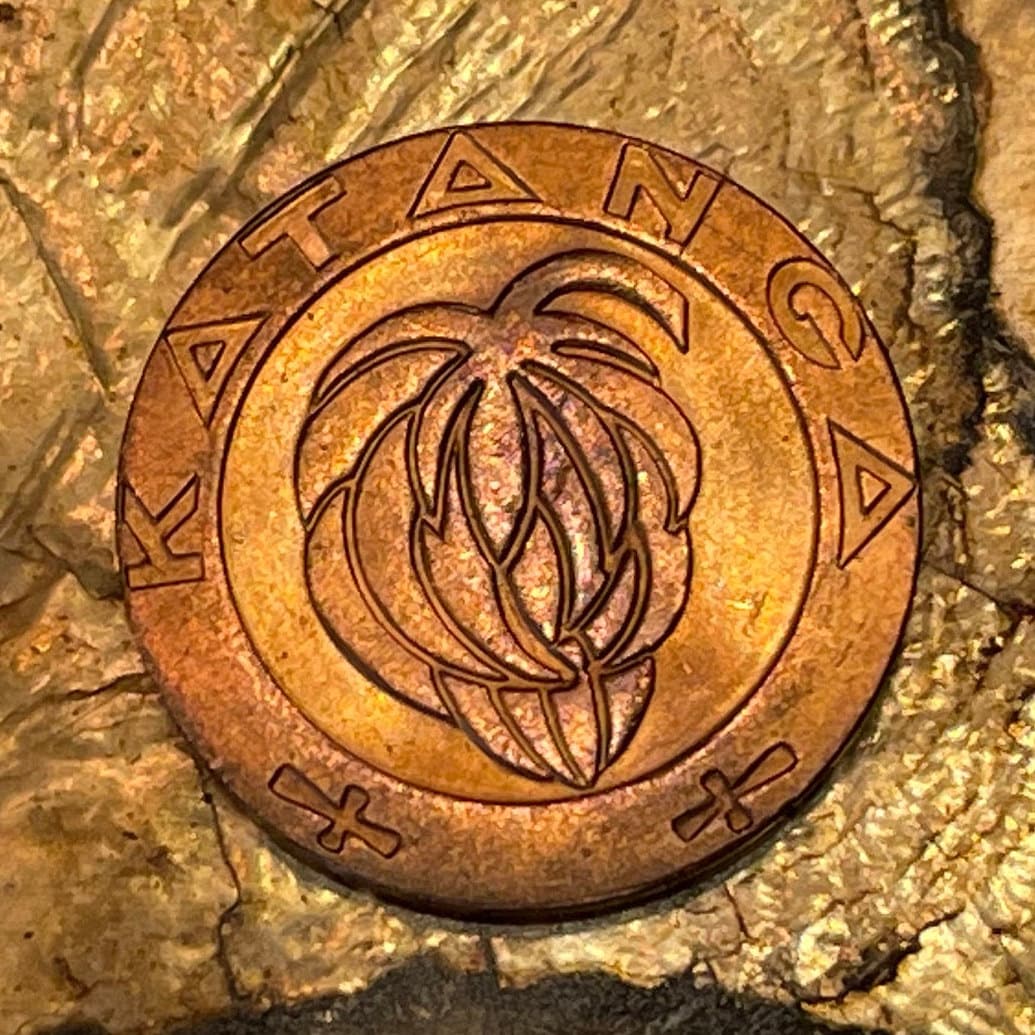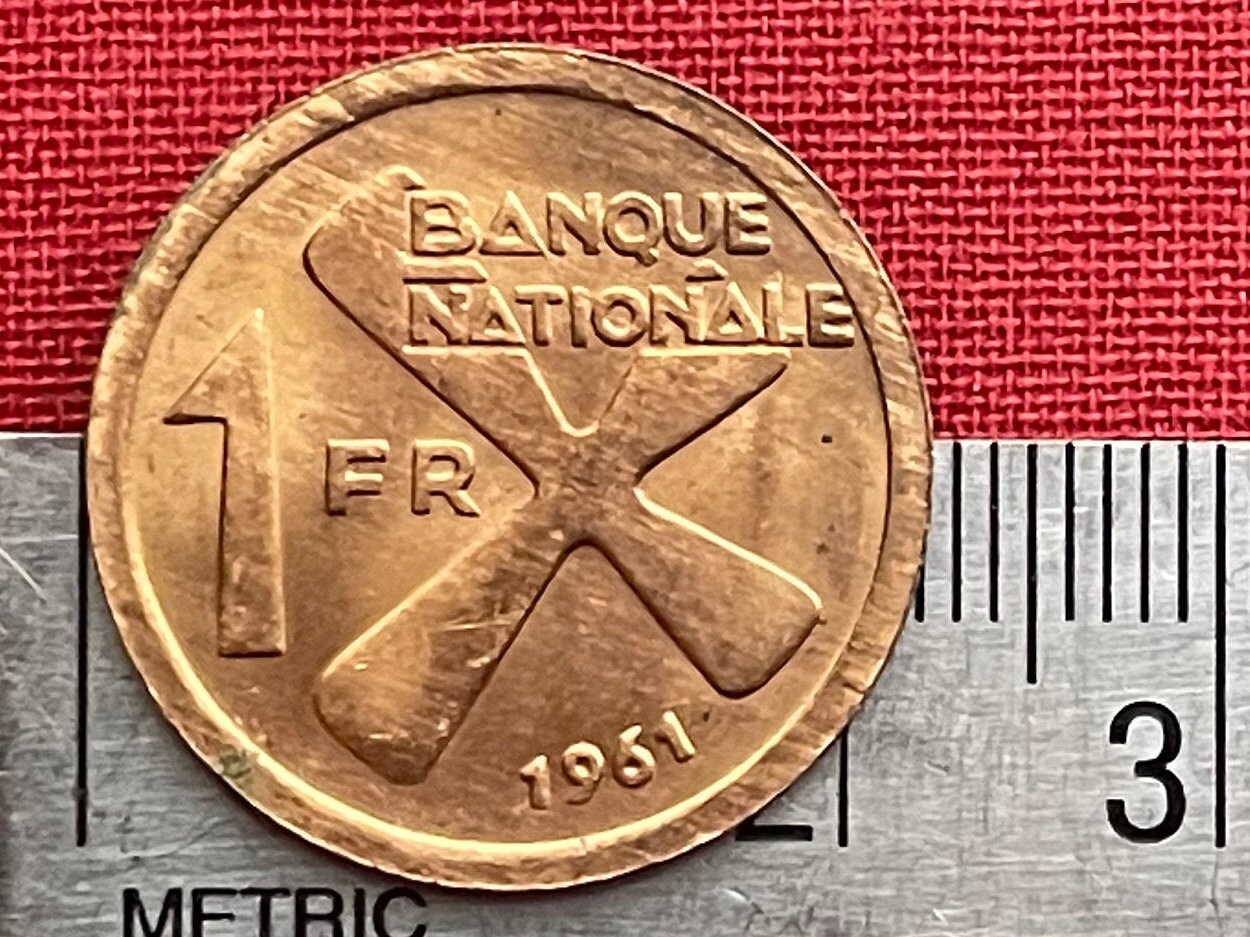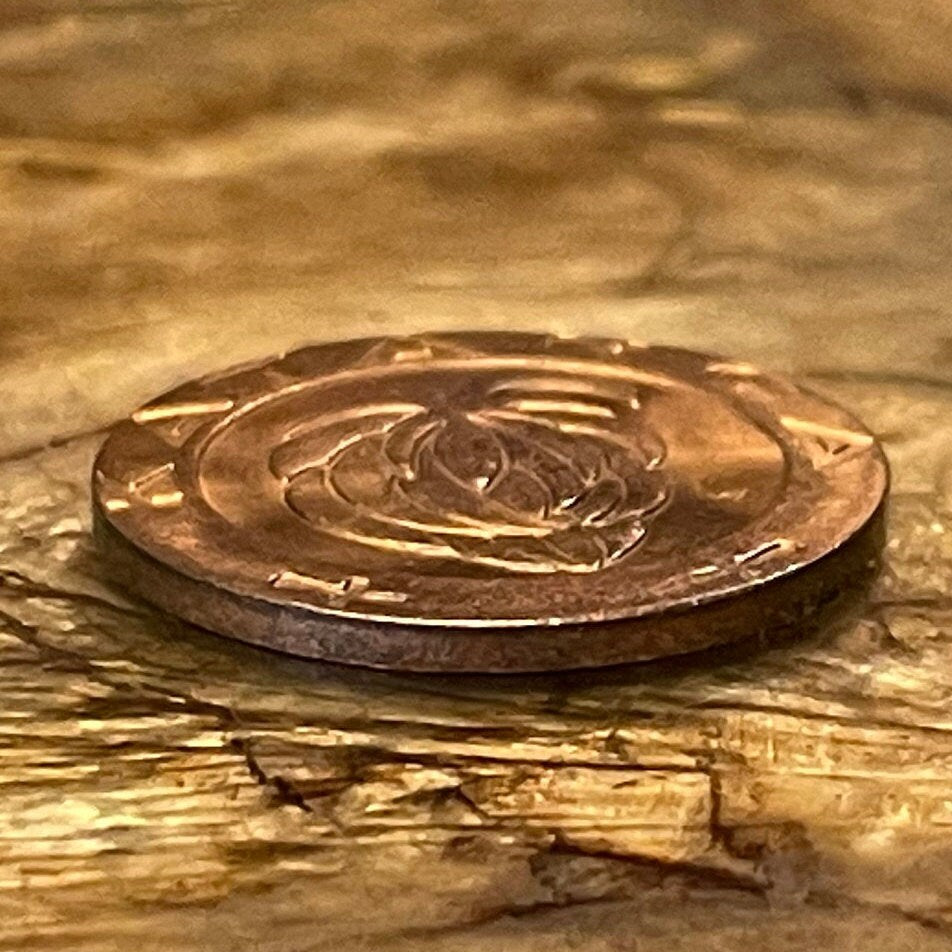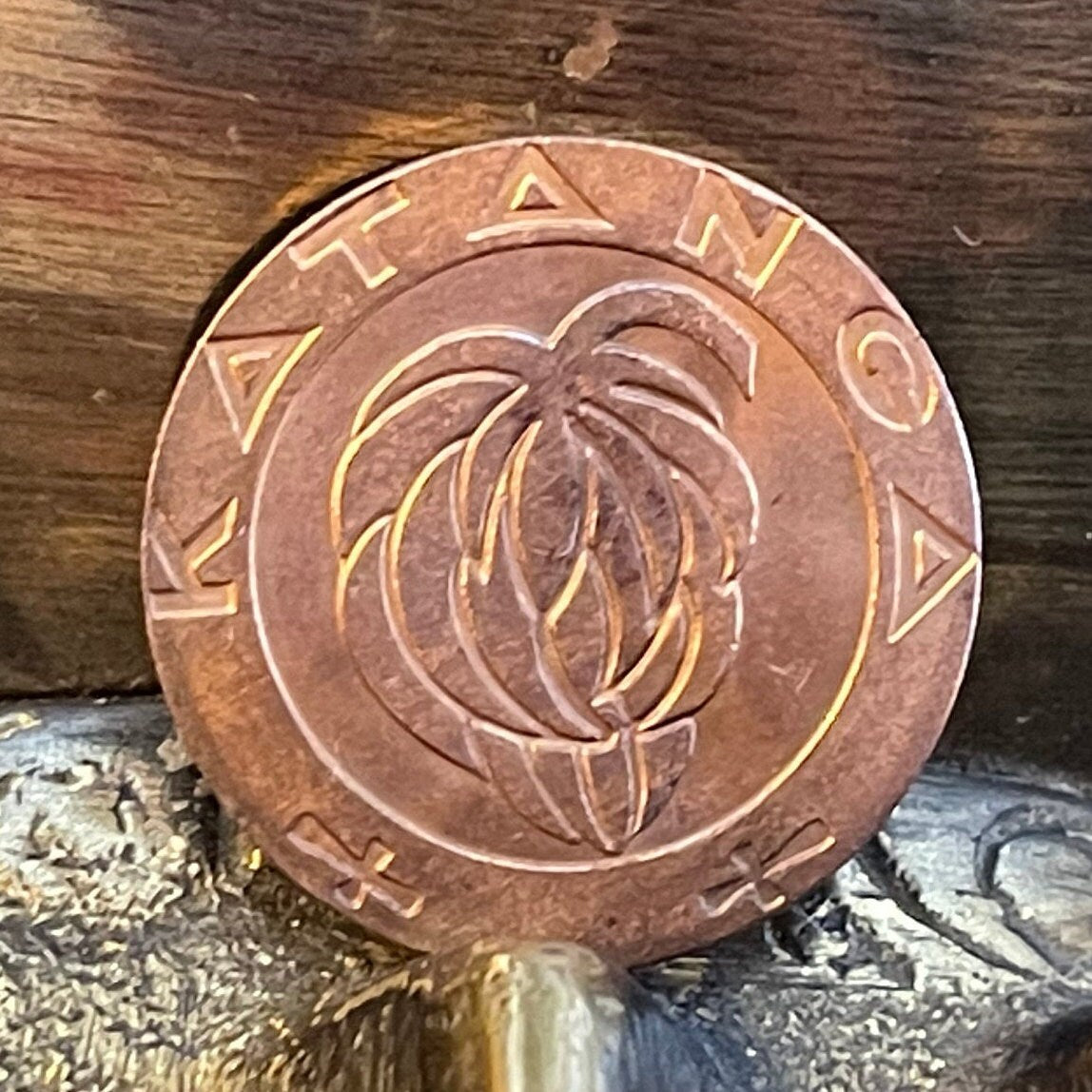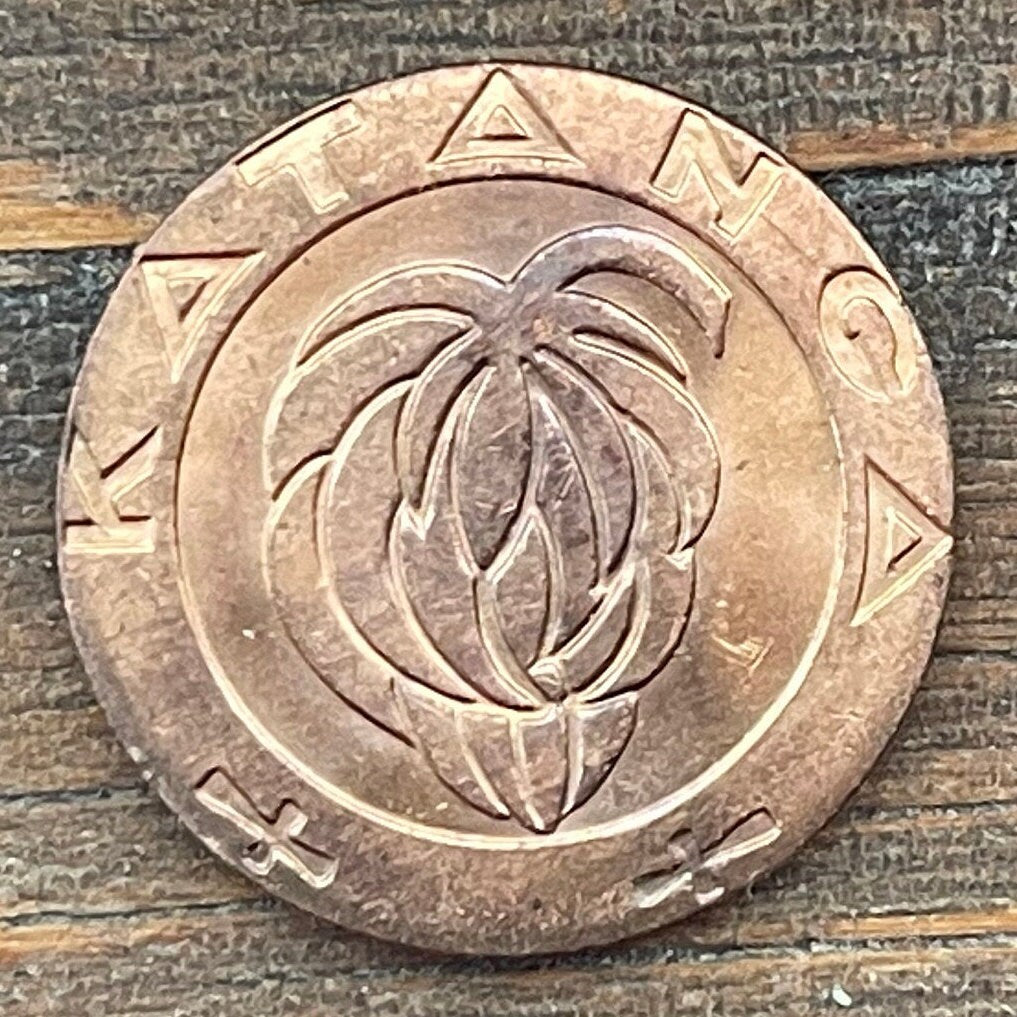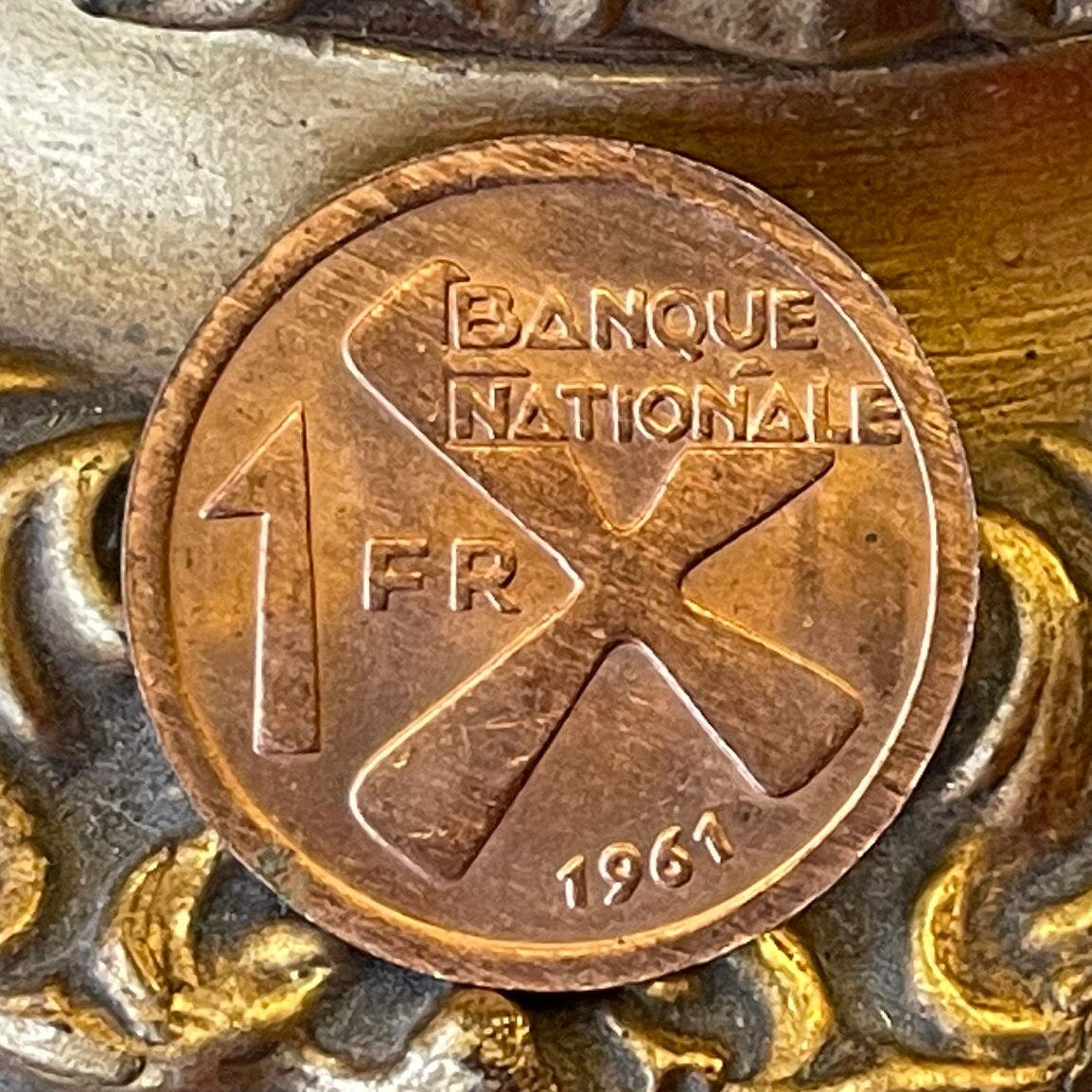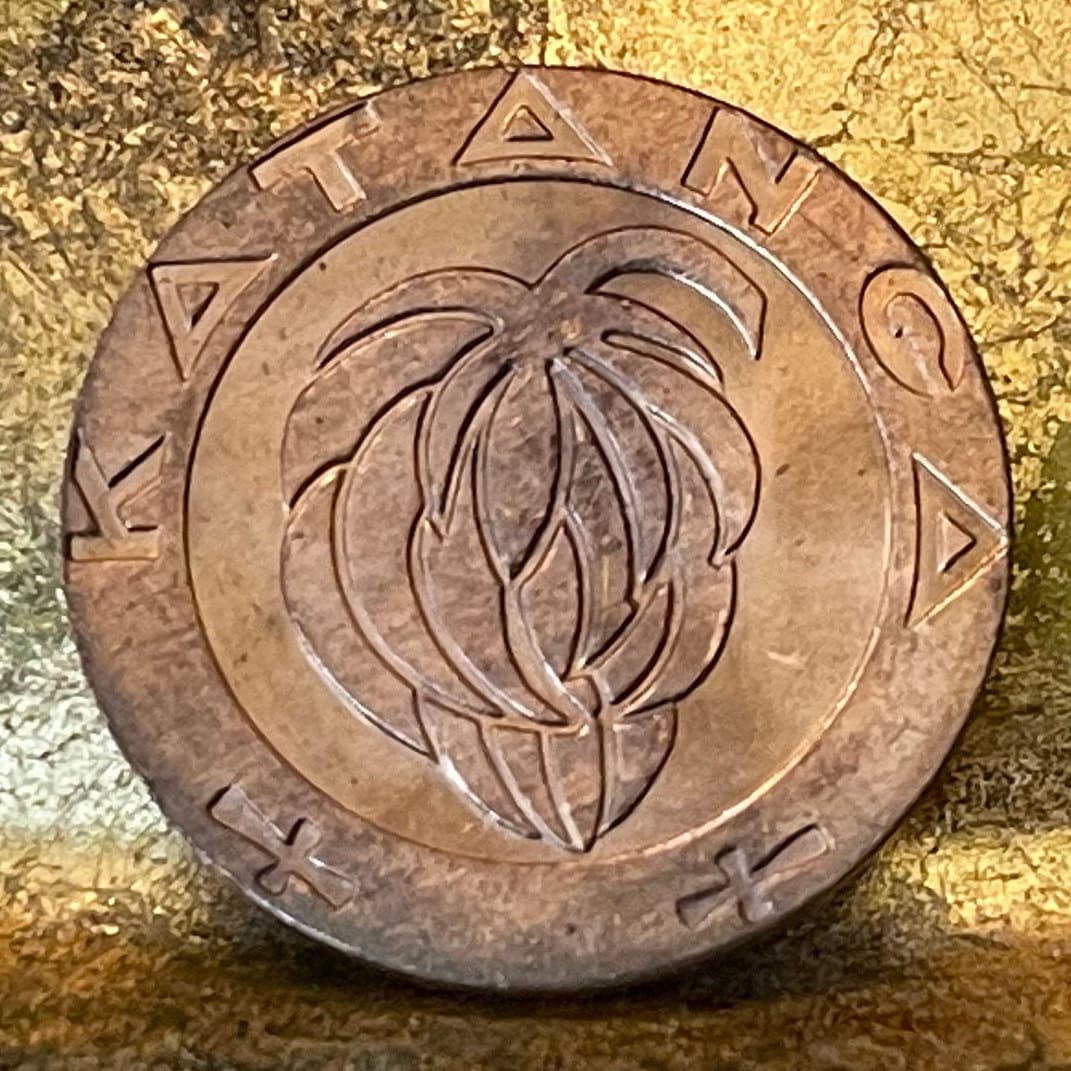 Item just as described. Perfect condition...
Item just as described. Perfect condition and super fast shipping. Thank you!!