Platypus 20 Cent Australia Authentic Coin Money for Jewelry and Craft Making 2000
Regular price
Sale price
$2.28 USD
Unit price
per
Platypus 20 Cent Australia Authentic Coin Charm for Jewelry and Craft Making
Obverse
4th portrait of Queen Elizabeth II facing right wearing the Girls of Great Britain and Ireland Tiara
Reverse
Platypus (Ornithorhynchus anatinus) and the numeral "20"
Features
Issuer Australia
Queen Elizabeth II (1952-date)
Type Standard circulation coin
Years 1999-2019
Value 20 Cents
0.20 AUD = USD 0.14
Currency Dollar (1966-date)
Composition Copper-nickel (75% Copper, 25% Nickel)
Weight 11.31 g
Diameter 28.52 mm
Thickness 2 mm
Shape Round
Technique Milled
Orientation Medal alignment ↑↑
Number N# 1702
References KM# 403, Schön# 419
Wikipedia:
The platypus has been a subject in the Dreamtime stories of Aboriginal Australians, some of whom believed the animal was a hybrid of a duck and a water rat.
According to one story of the upper Darling River,[88] the major animal groups, the land animals, water animals and birds, all competed for the platypus to join their respective groups, but the platypus ultimately decided to not join any of them, feeling that he did not need to be part of a group to be special, and wished to remain friends with all of those groups. Another Dreaming story emanate of the upper Darling tells of a young duck which ventured too far, ignoring the warnings of her tribe, and was kidnapped by a large water-rat called Biggoon. After managing to escape after some time, she returned and laid two eggs which hatched into strange furry creatures, so they were all banished and went to live in the mountains.
The platypus is also used by some Aboriginal peoples as a totem, which is to them "a natural object, plant or animal that is inherited by members of a clan or family as their spiritual emblem", and the animal holds special meaning as a totem animal for the Wadi Wadi people, who live along the Murray River. Because of their cultural significance and importance in connection to country, the platypus is protected and conserved by these Indigenous peoples.
The platypus has often been used as a symbol of Australia's cultural identity. In the 1940s, live platypuses were given to allies in the Second World War, in order to strengthen ties and boost morale.
Platypuses have been used several times as mascots: Syd the platypus was one of the three mascots chosen for the Sydney 2000 Olympics along with an echidna and a kookaburra, Expo Oz the platypus was the mascot for World Expo 88, which was held in Brisbane in 1988, and Hexley the platypus is the mascot for the Darwin operating system, the BSD-based core of macOS and other operating systems from Apple Inc.
Since the introduction of decimal currency to Australia in 1966, the embossed image of a platypus, designed and sculpted by Stuart Devlin, has appeared on the reverse (tails) side of the 20-cent coin.
Share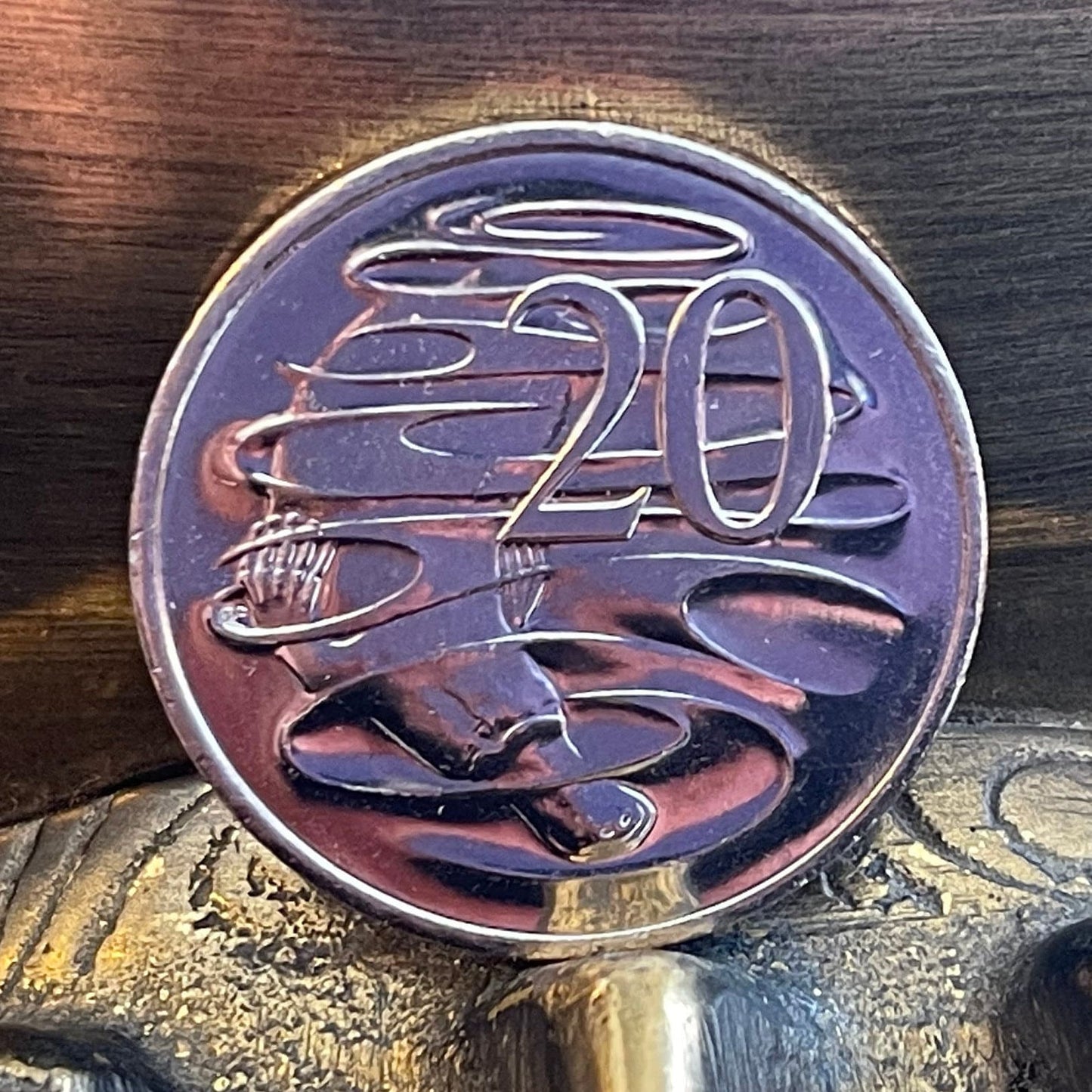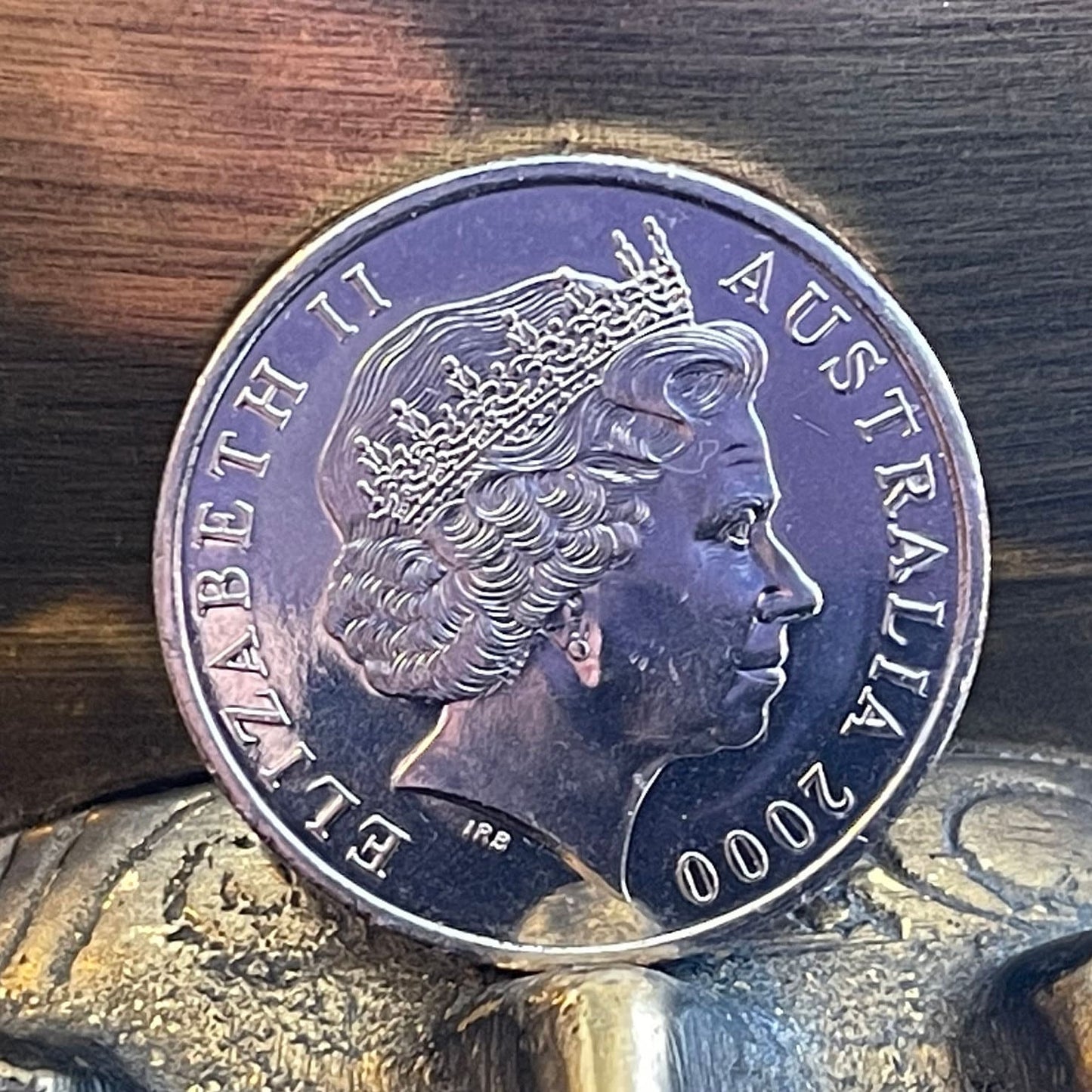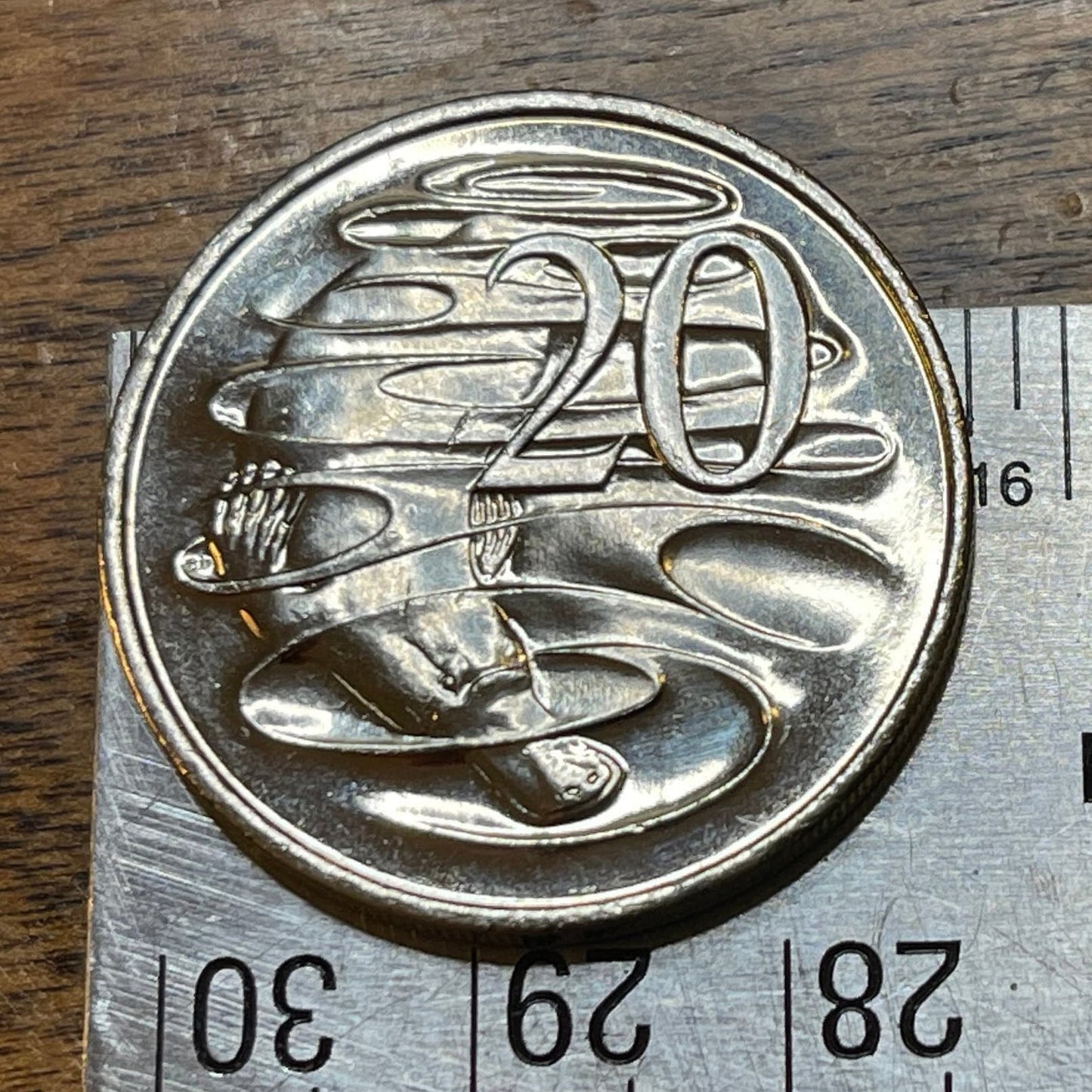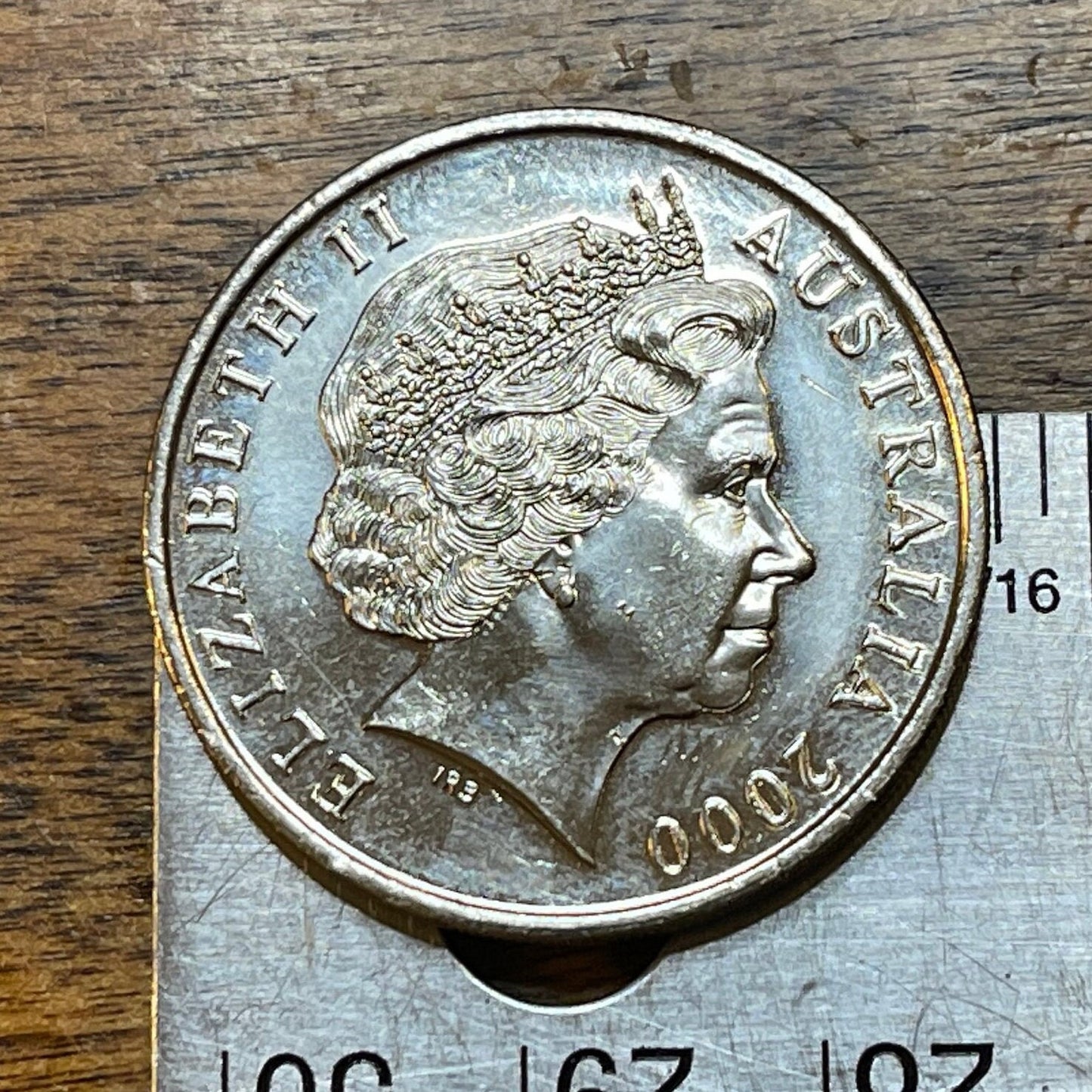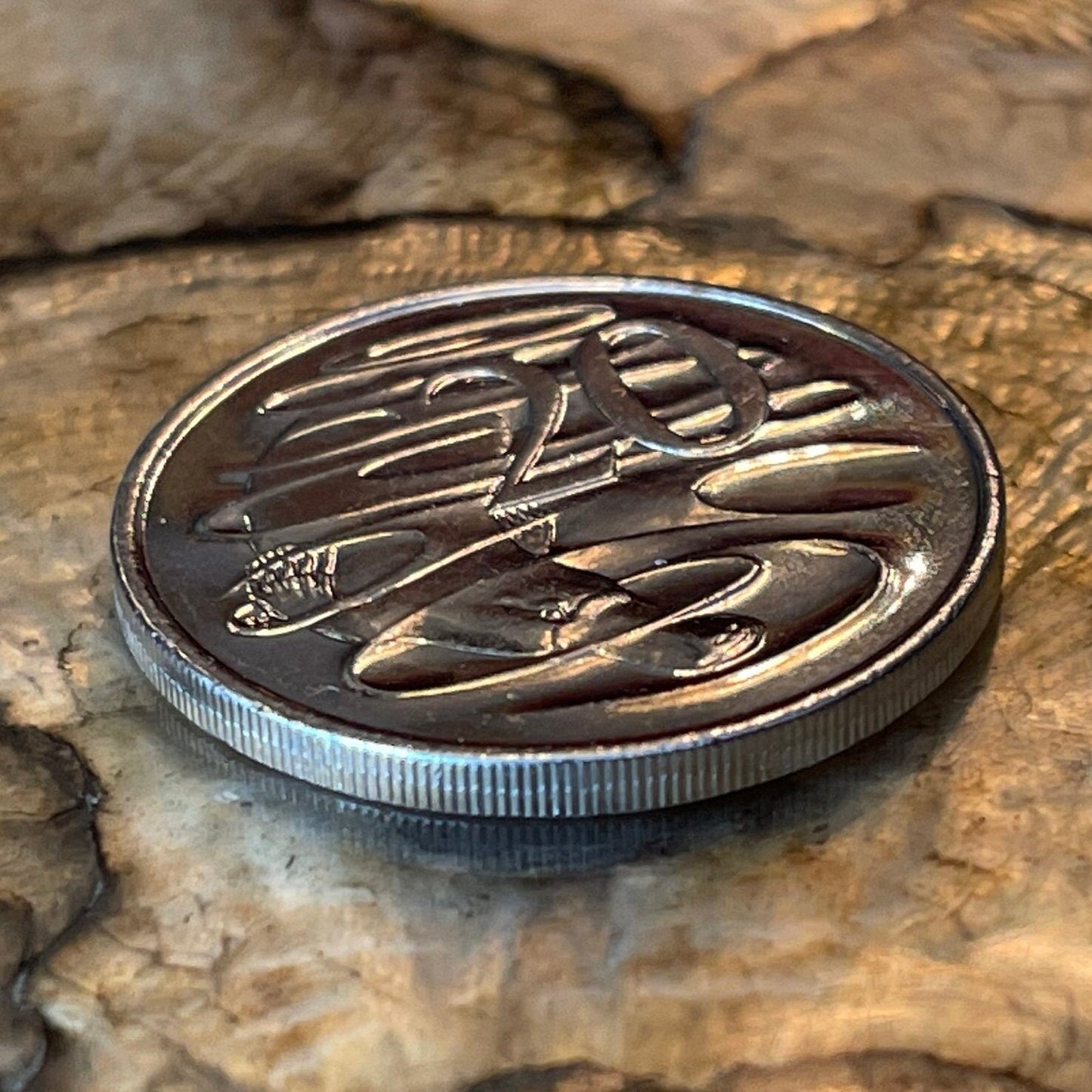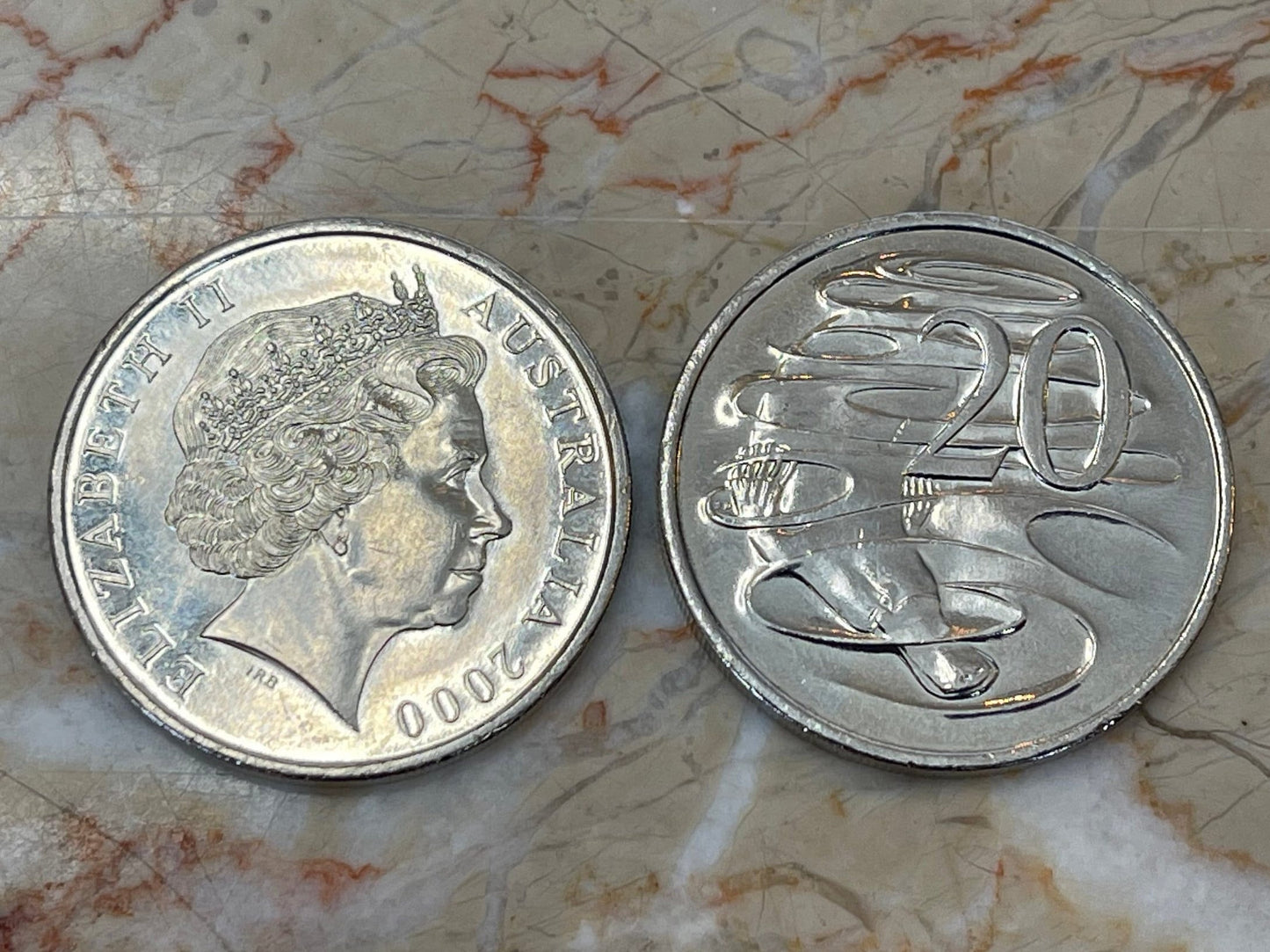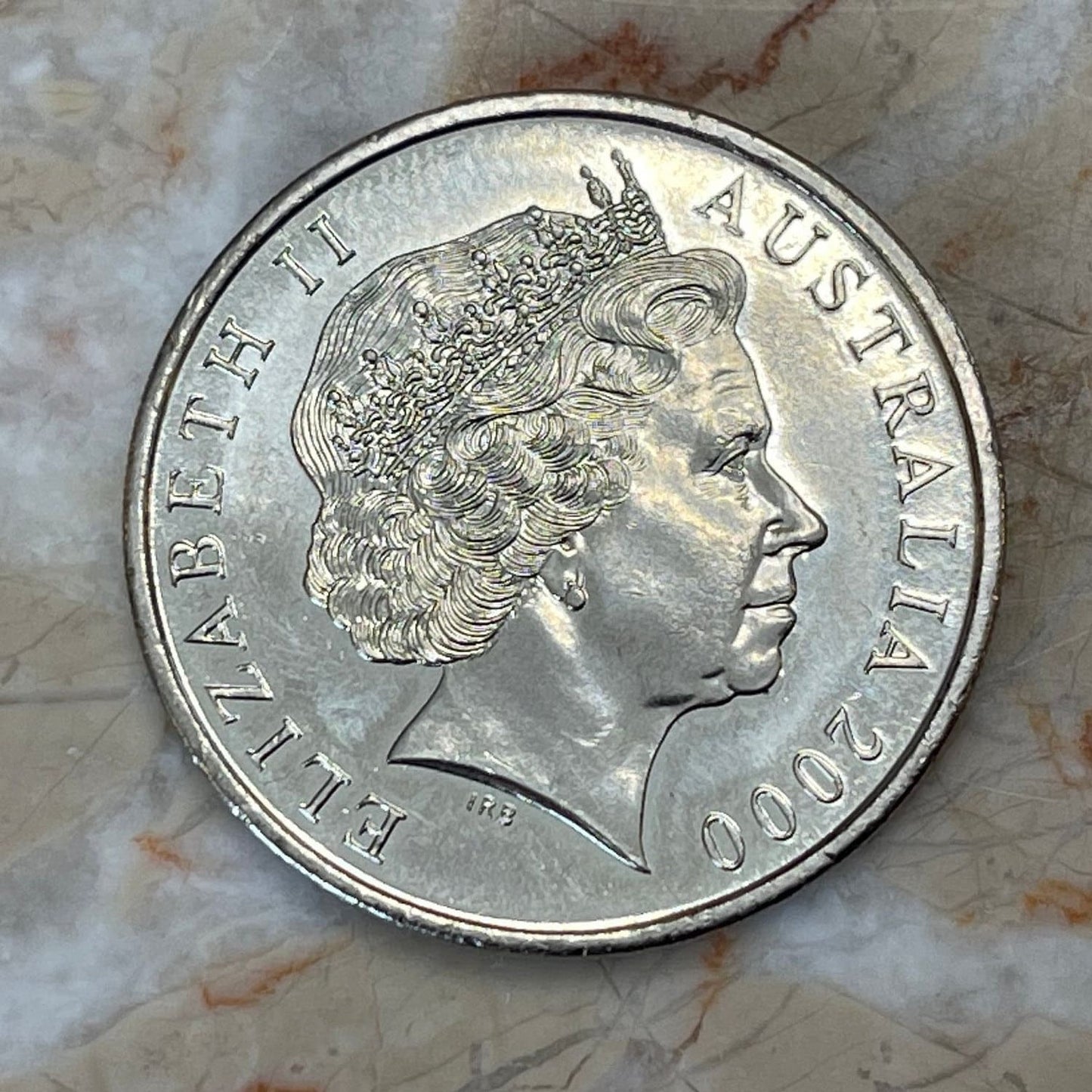 Beautiful coin in beautiful condition!
Beautiful coin in beautiful condition!
Beautiful coin, as described, fast shipp...
Beautiful coin, as described, fast shipping.
5 stars review from Lilly
5 stars review from Lilly
5 stars review from Heather
5 stars review from Heather