Pomegranates 10 New Agorot Israel Authentic Coin Money for Jewelry and Craft Making (Forbidden Fruit) (Rimonim) (Mystic) (Rosh Hashanah)
Regular price
Sale price
$2.66 USD
Unit price
per
Pomegranates 10 New Agorot Israel Authentic Coin Money for Jewelry and Craft Making (Forbidden Fruit) (Rimonim) (Mystic) (Rosh Hashanah)
Obverse: Three stylized pomegranate fruits, with state emblem (menorah flanked by olive branches).
Lettering: ישראל ISRAEL اسرائيل
Translation: Israel Israel Israel
Reverse: Value and year
Lettering: 10
אגורות
חדשות
תש׳׳ם
Translation: 10 New Agorot 5740 (1980)
Features
Issuer Israel
Period State of Israel (1948-date)
Type Standard circulation coin
Years 5740-5745 (1980-1985)
Calendar Hebrew
Value 10 New Agorot (0.10 ILR)
Currency Old Shekel (1980-1985)
Composition Copper-nickel (Copper 92%, nickel 8%)
Weight 2.1 g
Diameter 16 mm
Thickness 1.38 mm
Shape Round
Technique Milled
Orientation Medal alignment ↑↑
Demonetized 28 February 1985
Number N# 1727
References KM# 108
Wikipedia:
The pomegranate (Punica granatum) is a fruit-bearing deciduous shrub in the family Lythraceae, subfamily Punicoideae, that grows between 5 and 10 m (16 and 33 ft) tall. The pomegranate was originally described throughout the Mediterranean region. It was introduced into Spanish America in the late 16th century and into California by Spanish settlers in 1769. The fruit is typically in season in the Northern Hemisphere from October to February, and in the Southern Hemisphere from March to May. As intact sarcotestas or juice, pomegranates are used in baking, cooking, juice blends, meal garnishes, smoothies, and alcoholic beverages, such as cocktails and wine.
Pomegranates are widely cultivated throughout the Middle East and Caucasus region, north and tropical Africa, the Indian subcontinent, Central Asia, the drier parts of Southeast Asia, and the Mediterranean Basin.
The pomegranate is mentioned or alluded to in the Bible many times. It is also included in coinage and various types of ancient and modern cultural works.
For example, pomegranates were known in Ancient Israel as the fruits that the scouts brought to Moses to demonstrate the fertility of the "promised land". The Book of Exodus describes the me'il ("robe of the ephod") worn by the Hebrew high priest as having pomegranates embroidered on the hem, alternating with golden bells, which could be heard as the high priest entered and left the Holy of Holies. According to the Books of Kings, the capitals of the two pillars (Jachin and Boaz) that stood in front of Solomon's Temple in Jerusalem were engraved with pomegranates. Solomon is said to have designed his coronet based on the pomegranate's "crown" (calyx).
Some Jewish scholars believe the pomegranate was the forbidden fruit in the Garden of Eden. Additionally, pomegranates are one of the Seven Species (Hebrew: שבעת המינים, Shiv'at Ha-Minim) of fruits and grains enumerated in the Hebrew Bible (Deuteronomy 8:8) as special products of the Land of Israel,[citation needed] and the Songs of Solomon contains this quote: "Thy lips are like a thread of scarlet, and thy speech is comely: thy temples are like a piece of a pomegranate within thy locks." (Song of Solomon 4:3).
Consuming pomegranates on Rosh Hashana is traditional because, with its numerous seeds, it symbolizes fruitfulness. Also, it is said to have 613 seeds, which corresponds with the 613 commandments of the Torah, but it was a misconception. This particular tradition is referred to in the opening pages of Ursula Dubosarsky's novel Theodora's Gift.
The pomegranate appeared on the ancient coins of Judea, and when not in use, the handles of Torah scrolls are sometimes covered with decorative silver globes similar in shape to pomegranates (rimmonim).
Pomegranates symbolize the mystical experience in the Jewish mystical tradition, or kabbalah, with the typical reference being to entering the "garden of pomegranates" or pardes rimonim; this is also the title of a book by the 16th-century mystic Moses ben Jacob Cordovero.
Share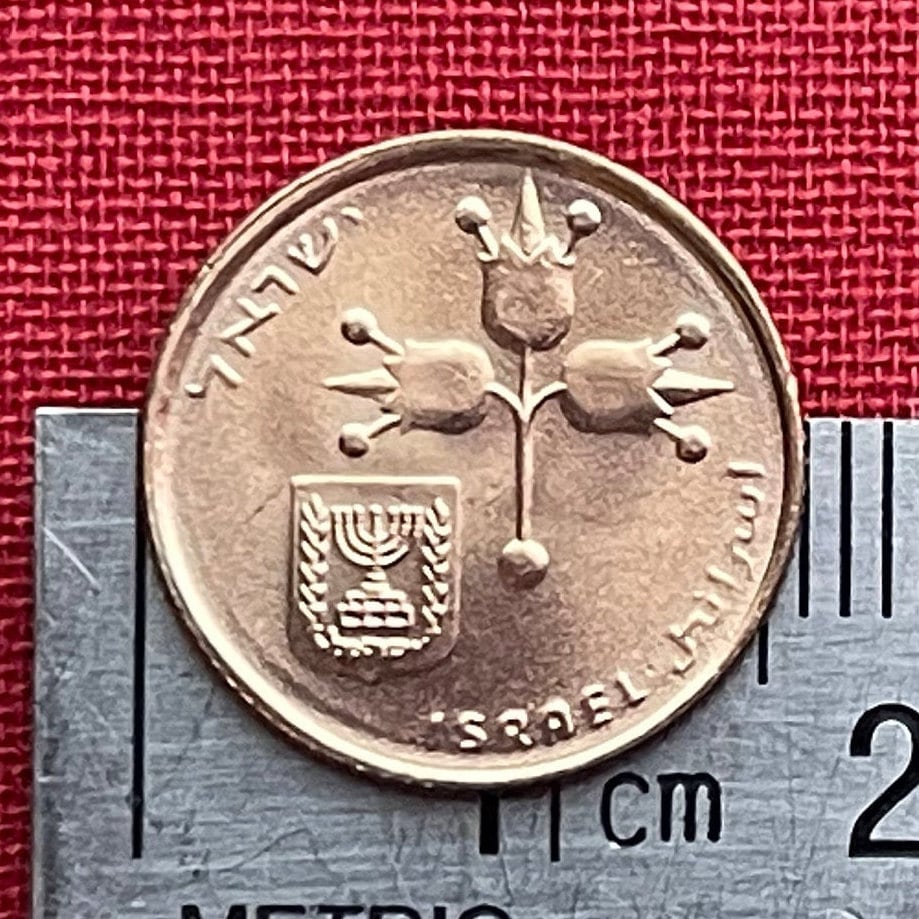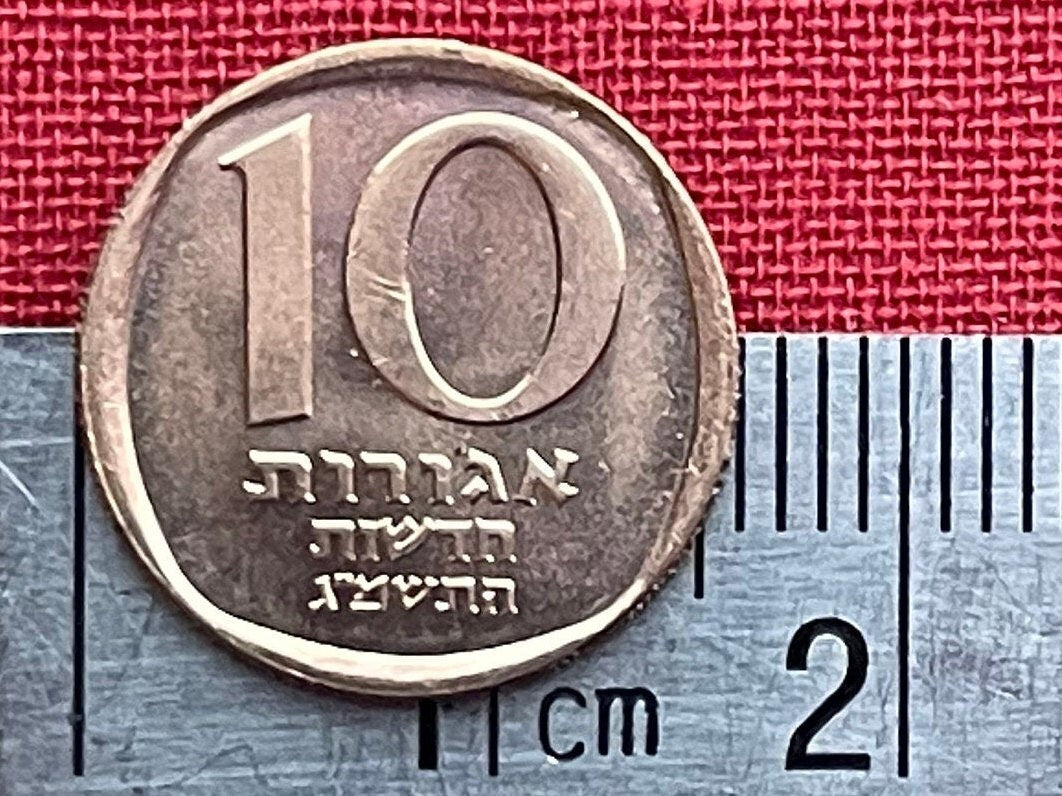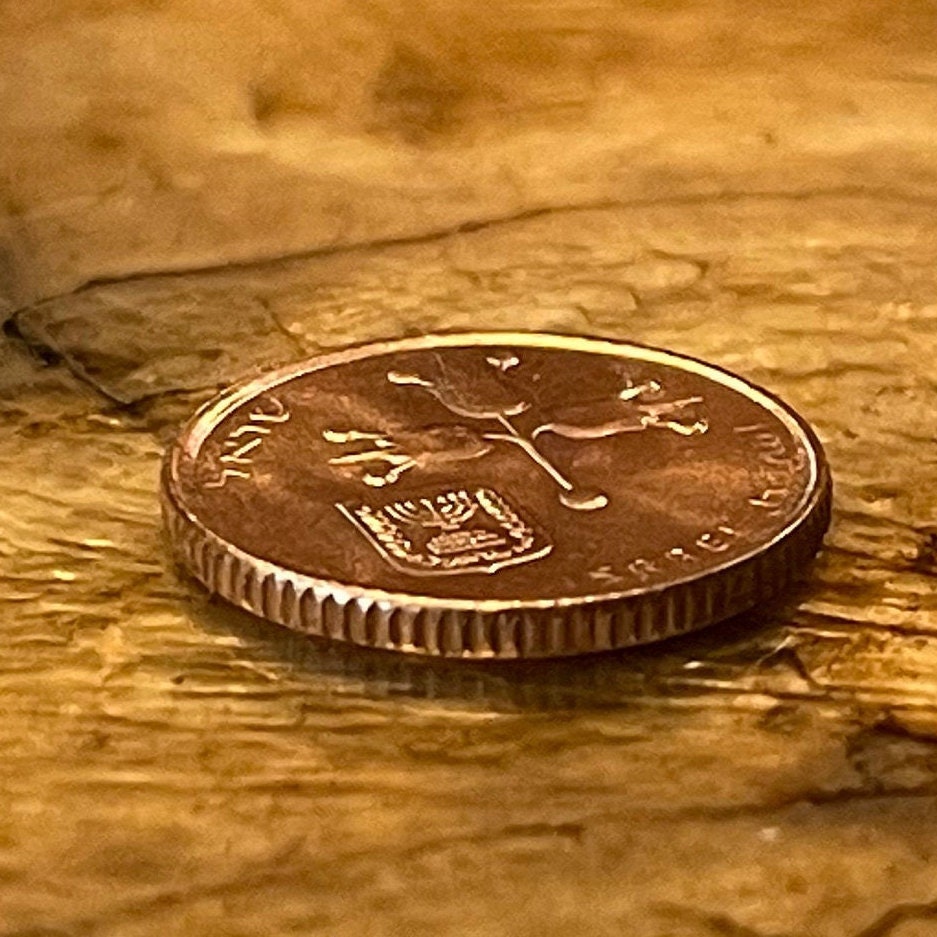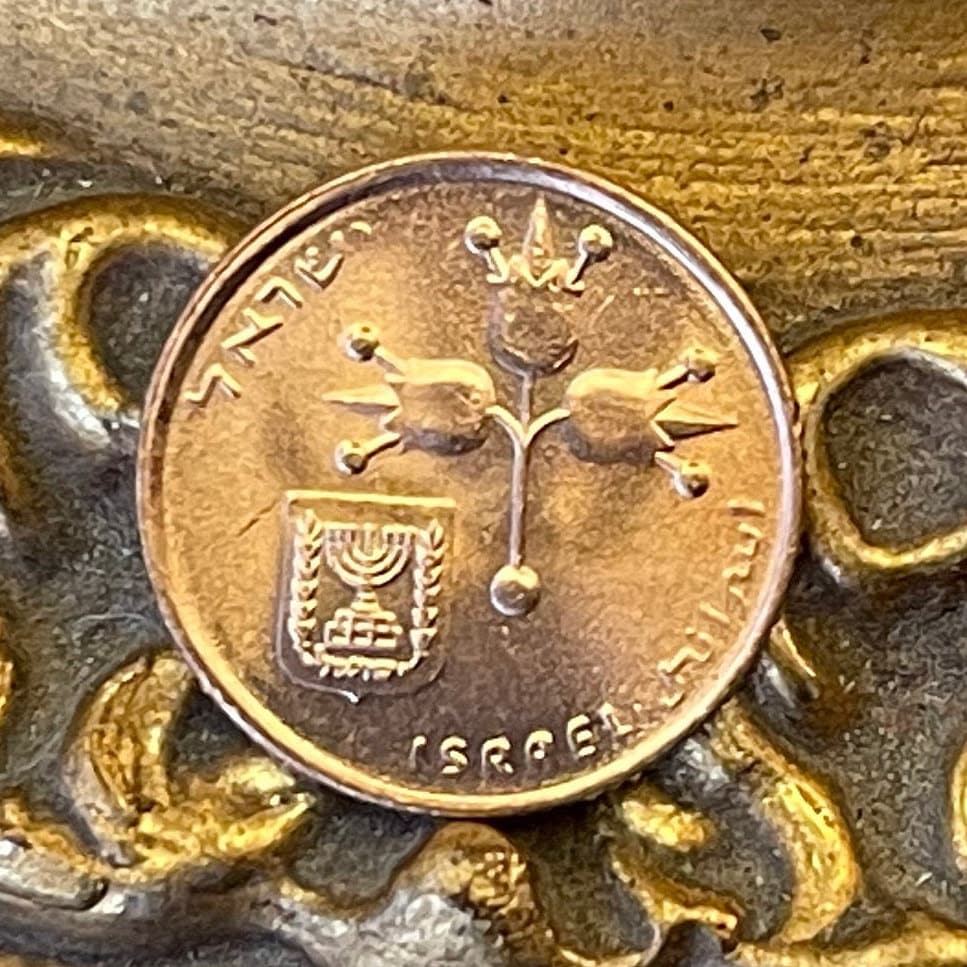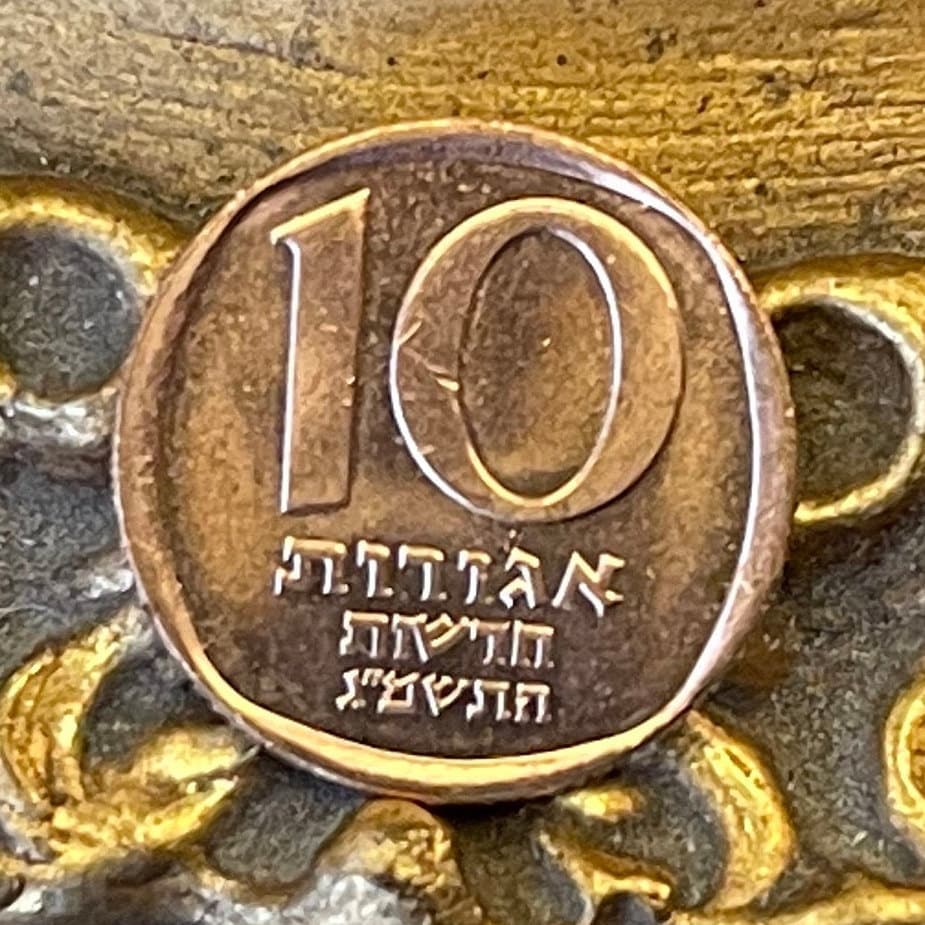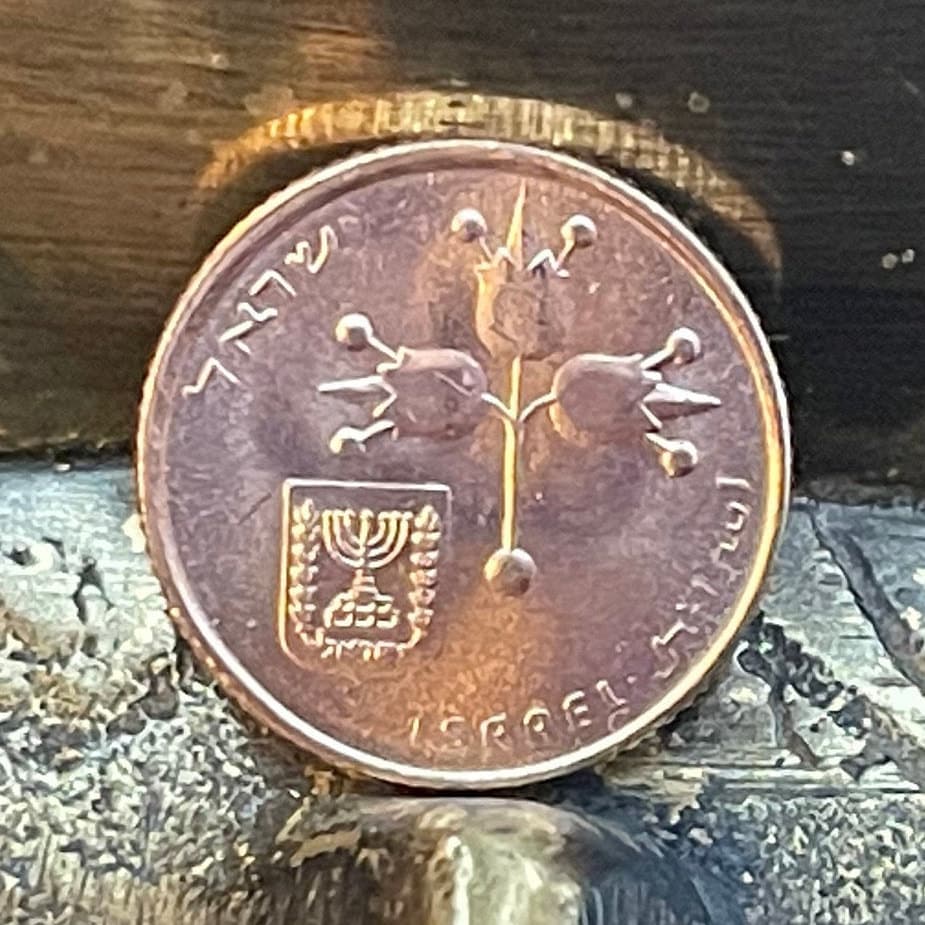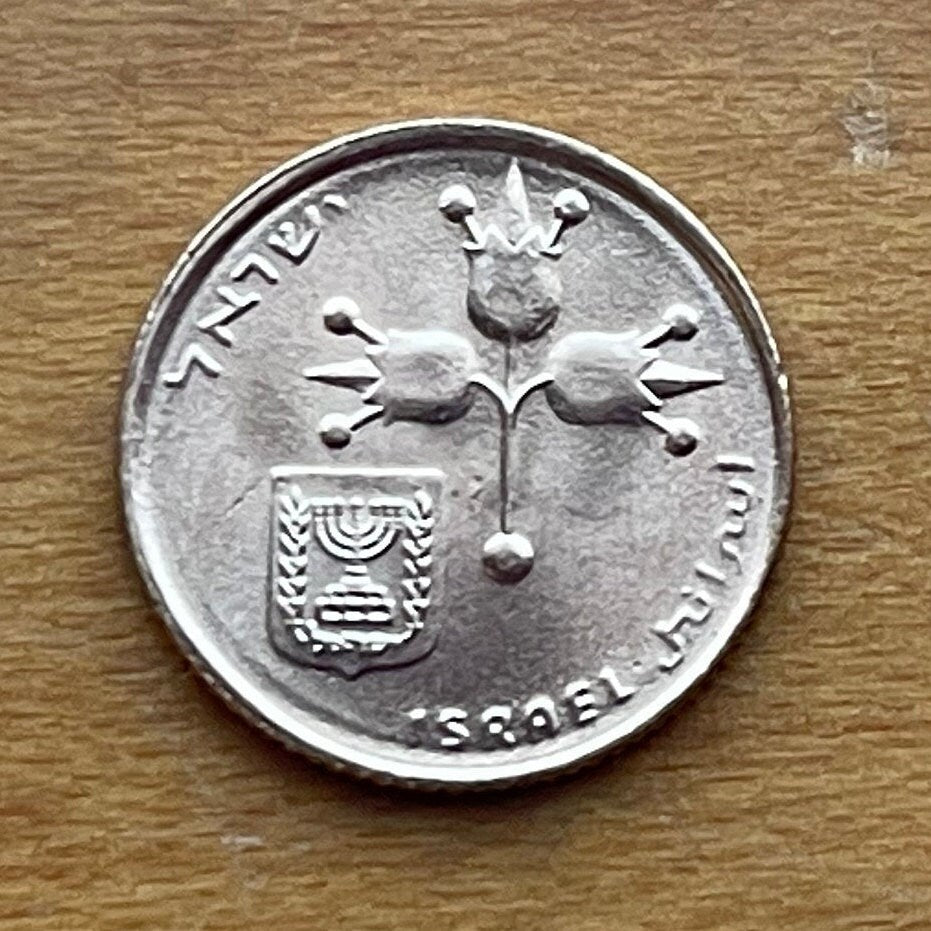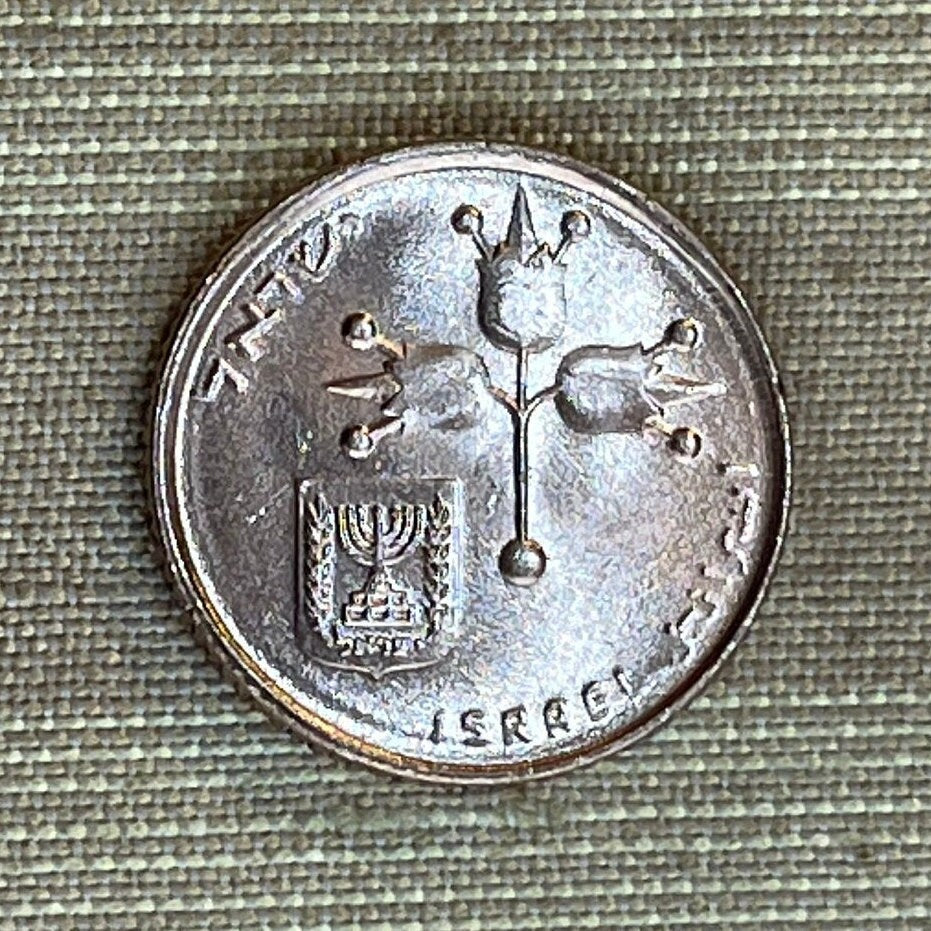 purchased a unique coin and it was shipped...
purchased a unique coin and it was shipped with care
holy-land coin sold in the west
I'm happy with this purchase from Elemintalshop. love this item, it was exactly what i was looking for
5 stars review from Molly
5 stars review from Molly
5 stars review from Kabuty
5 stars review from Kabuty