Printed flower-shaped porcelain beads (white with black sumi-e ink bamboo foliage and red seal)–big chunky large hole (lot of 6 or 12 )
Regular price
Sale price
$5.59 USD
Unit price
per
White porcelain flower-shaped beads printed on both sides with black bamboo foliage in a sumi-e ink and brush style, with a red seal on most. These big chunky handmade beads are premium quality with a large hole. Each stunning bead is unique!
Available in lots of 6 or 12.
Great for for cord or leather jewelry making, earrings, macrame, hair braiding...
Measurements:
14x15x6mm
Hole: 3mm
Share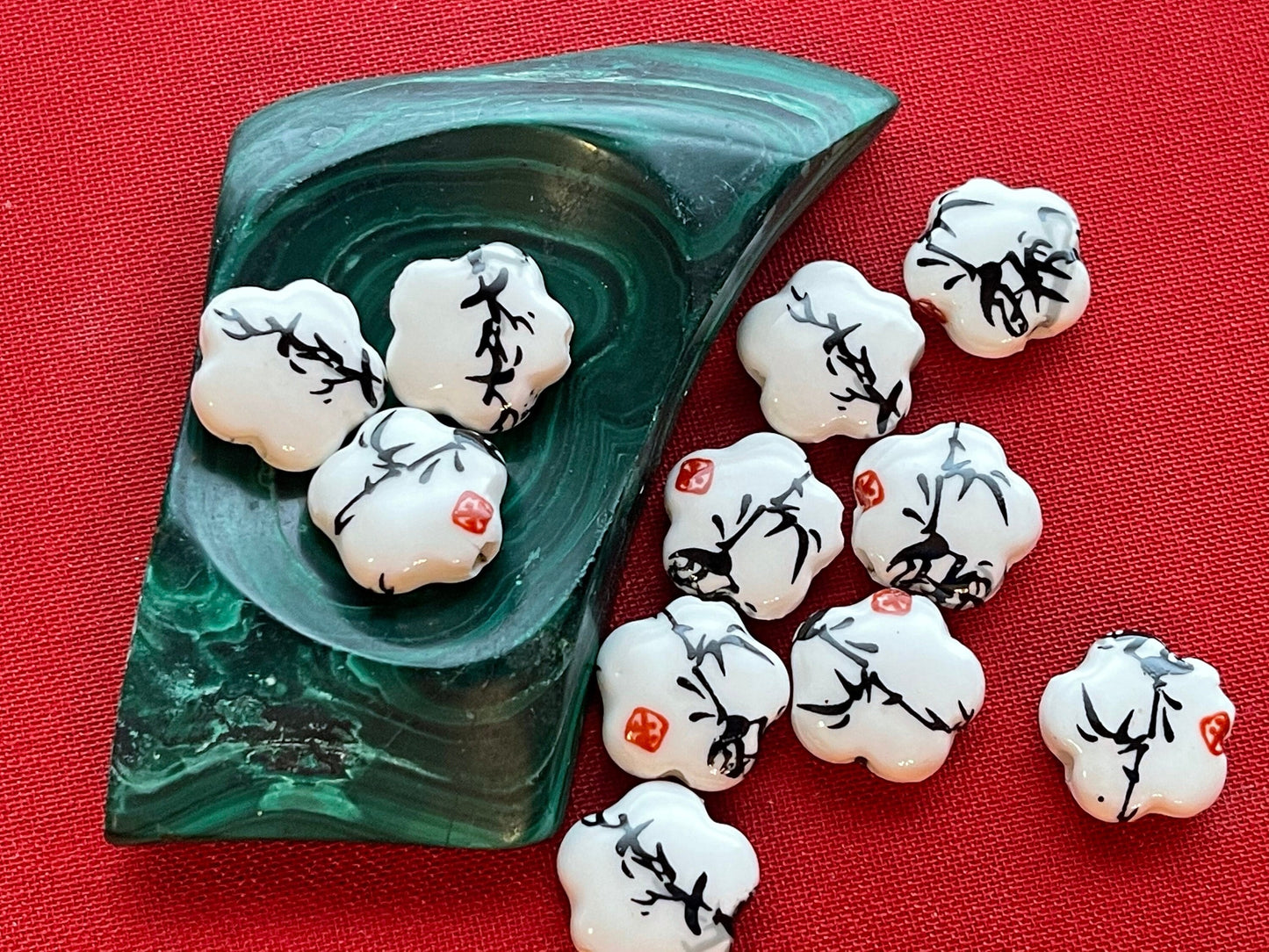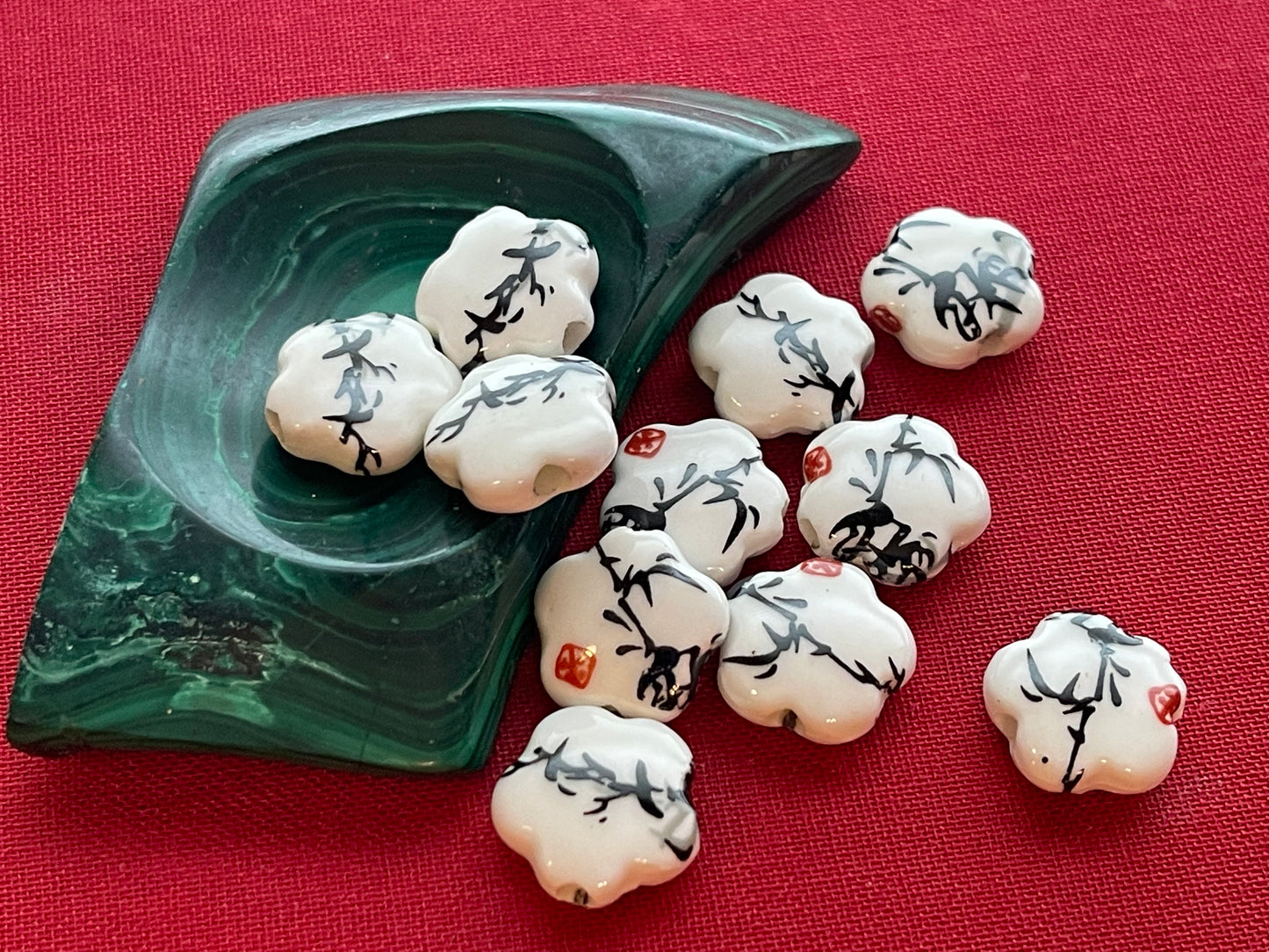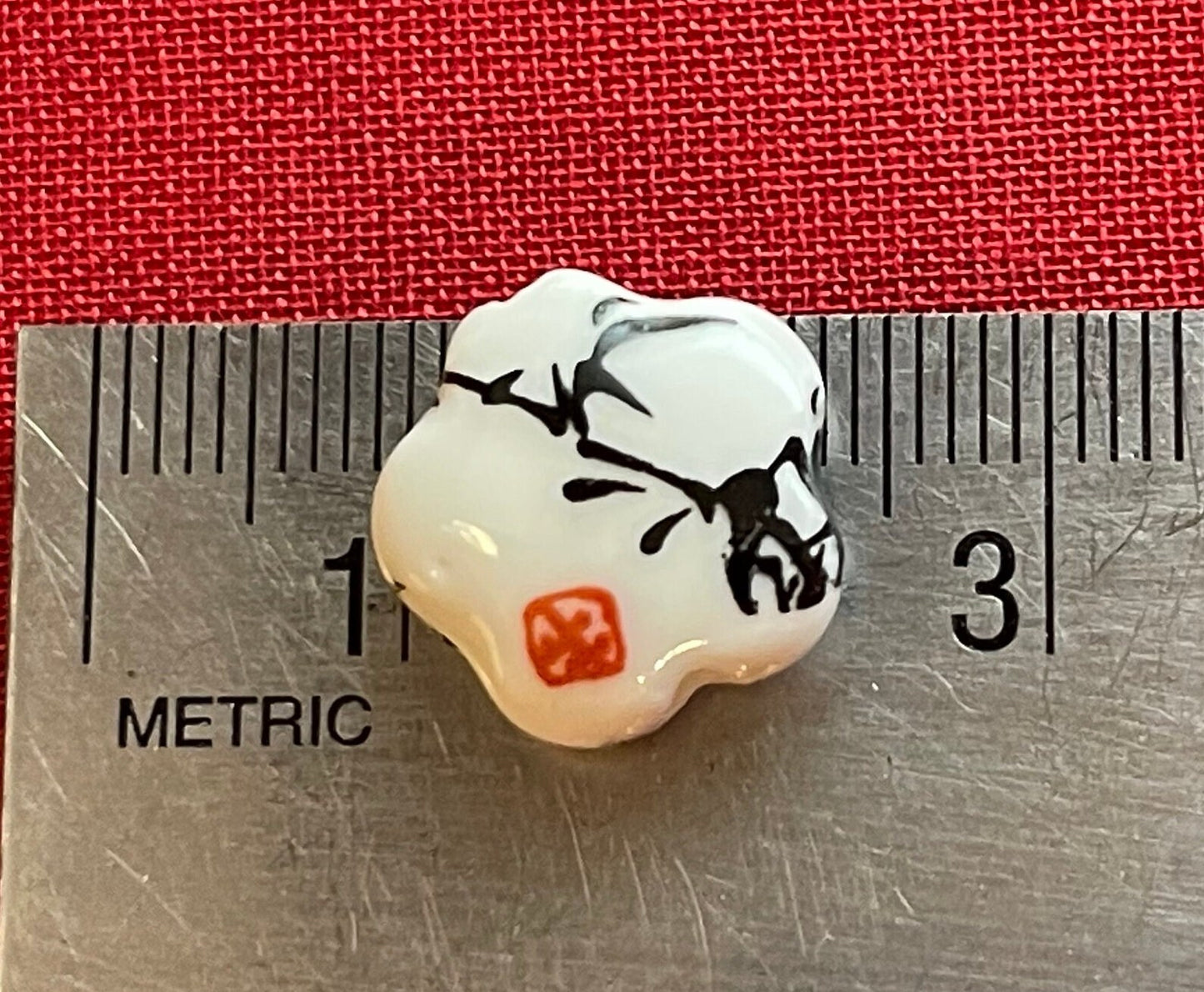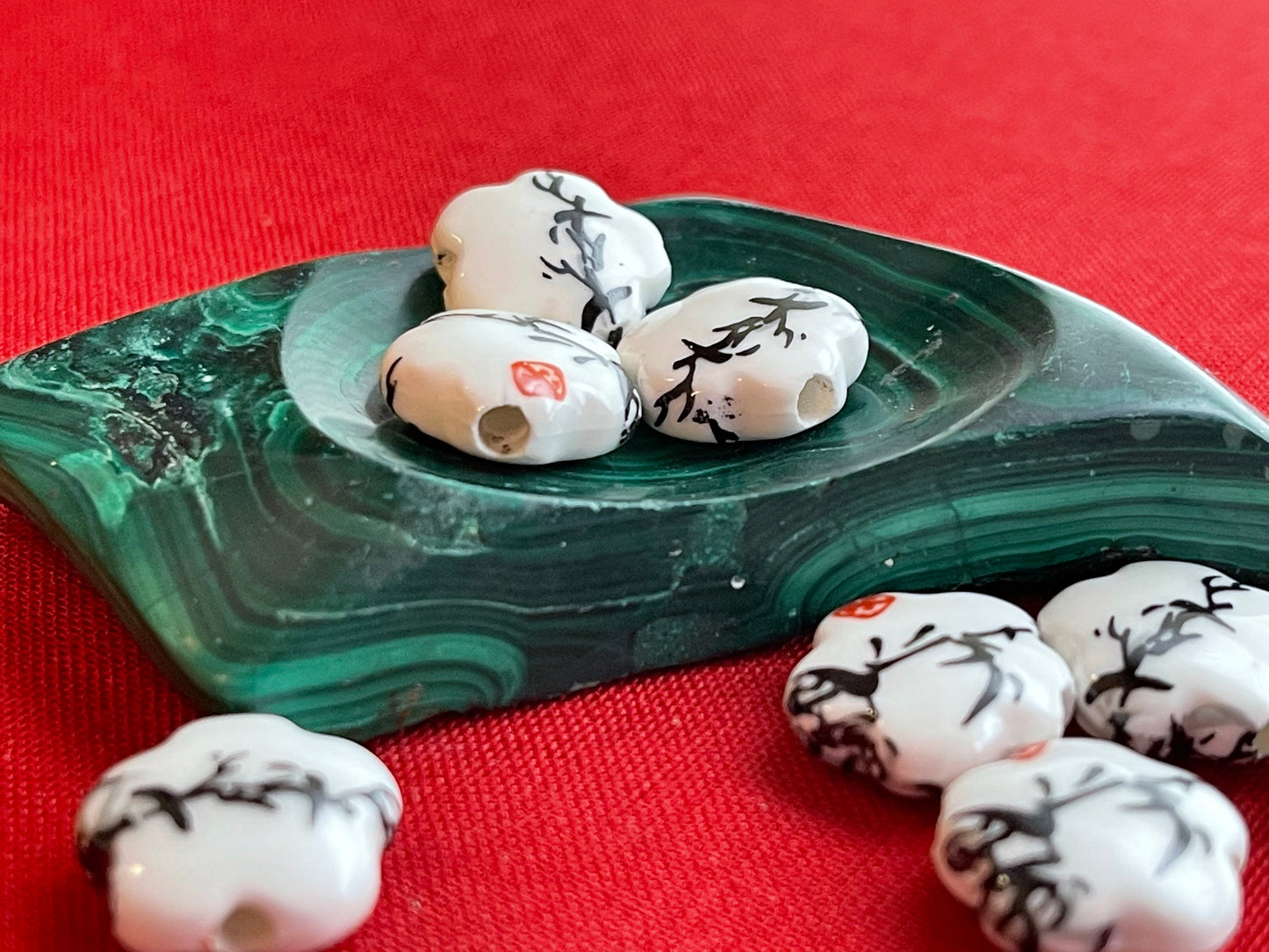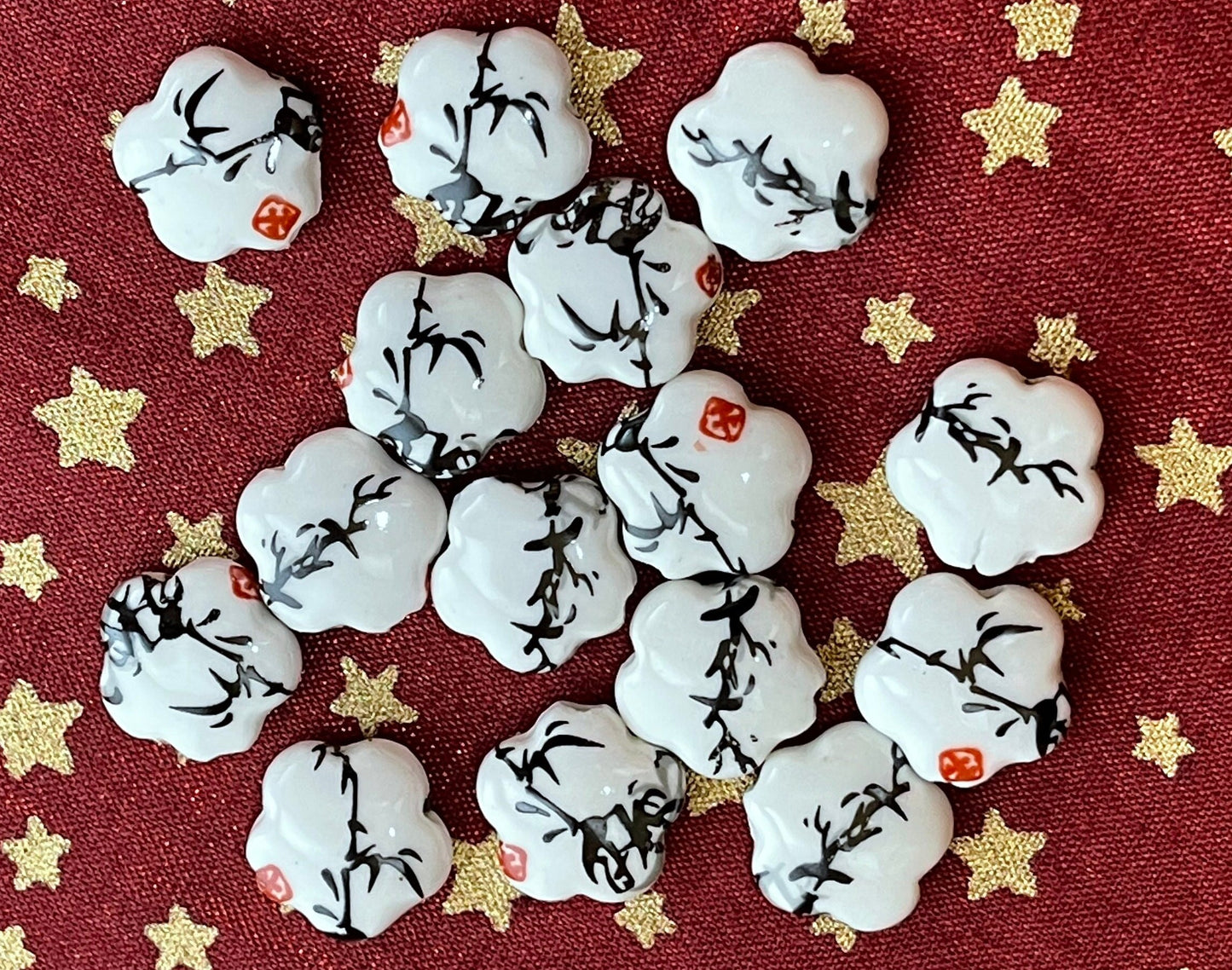 Great beads, happy to see they're smaller...
Great beads, happy to see they're smaller than I thought. Perfect for my creations. Thank you! :)