Queen Victoria (3rd Portrait) & Britannia Great Britain 1 Penny Authentic Coin Money Cent for Jewelry -- Condition is Only FAIR
Regular price
Sale price
$8.92 USD
Unit price
per
Queen Victoria (3rd Portrait) & Britannia Great Britain 1 Penny Authentic Coin Charm Cent for Jewelry and Craft Making
Condition: Fair
The front of the coin bears an older crowned and veiled portrait ('Old Head') of Queen Victoria facing left, the legend around reading "VICTORIA·DEI·GRA·BRITT·REGINA·FID·DEF·IND·IMP·" (translated: "Victoria by the Grace of God Queen of the Britains Defender of the Faith Empress of India").
The back of the coin bears a seated figure of Britannia right, with trident in left hand and shield bearing the Union flag in right, sea behind, denomination above and date in exergue.
Features
Issuer United Kingdom
Queen Victoria (1837-1901)
Type Standard circulation coin
Years 1895-1901
Value 1 Penny = 1⁄12 Shilling (1⁄240)
Currency Pound sterling (1158-1970)
Composition Bronze
Weight 9.45 g
Diameter 30.8 mm
Thickness 1.6 mm
Shape Round
Technique Milled
Orientation Medal alignment ↑↑
Demonetized 31 August 1971
Number N# 670
References KM# 790, Sp# 3961
Share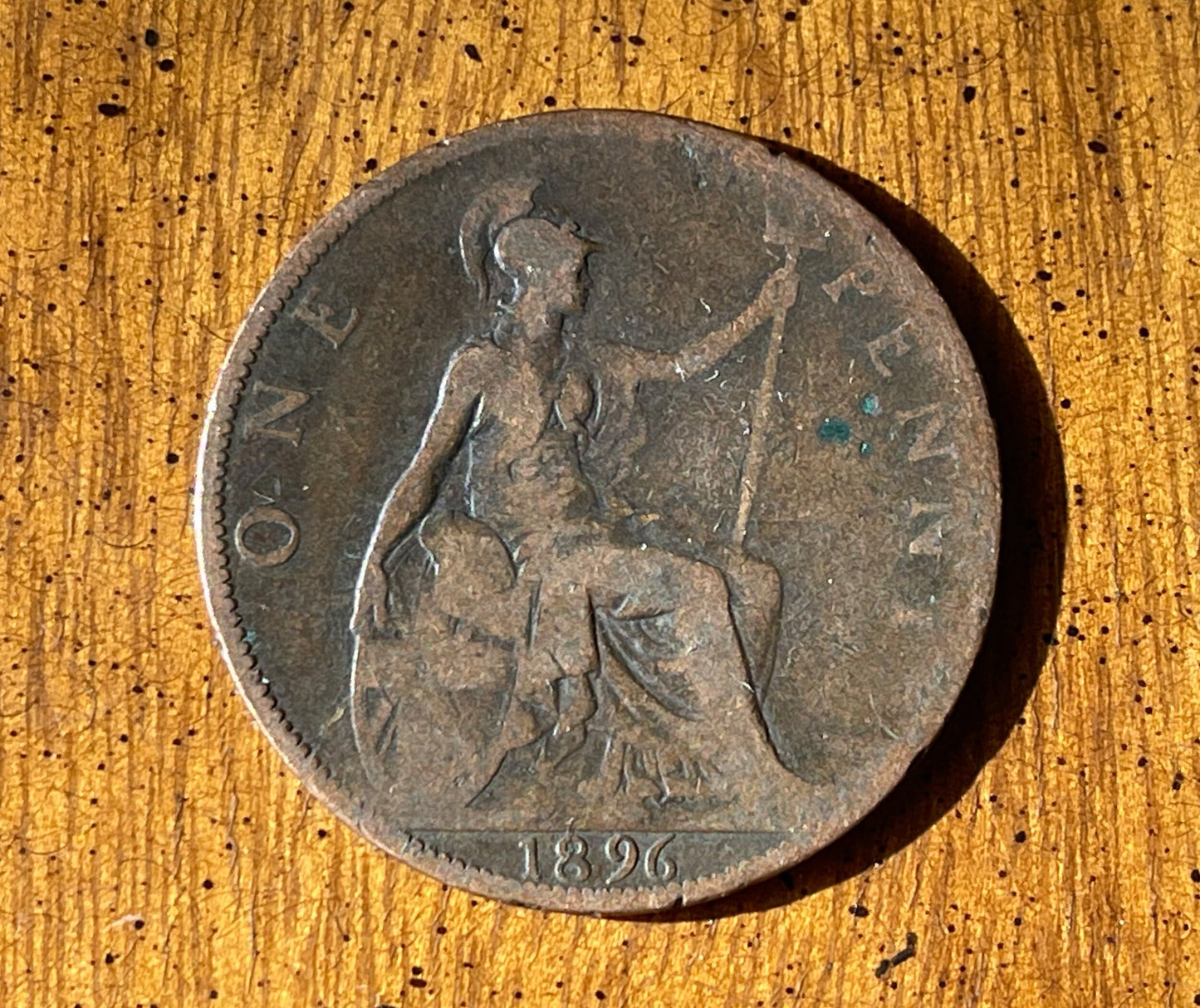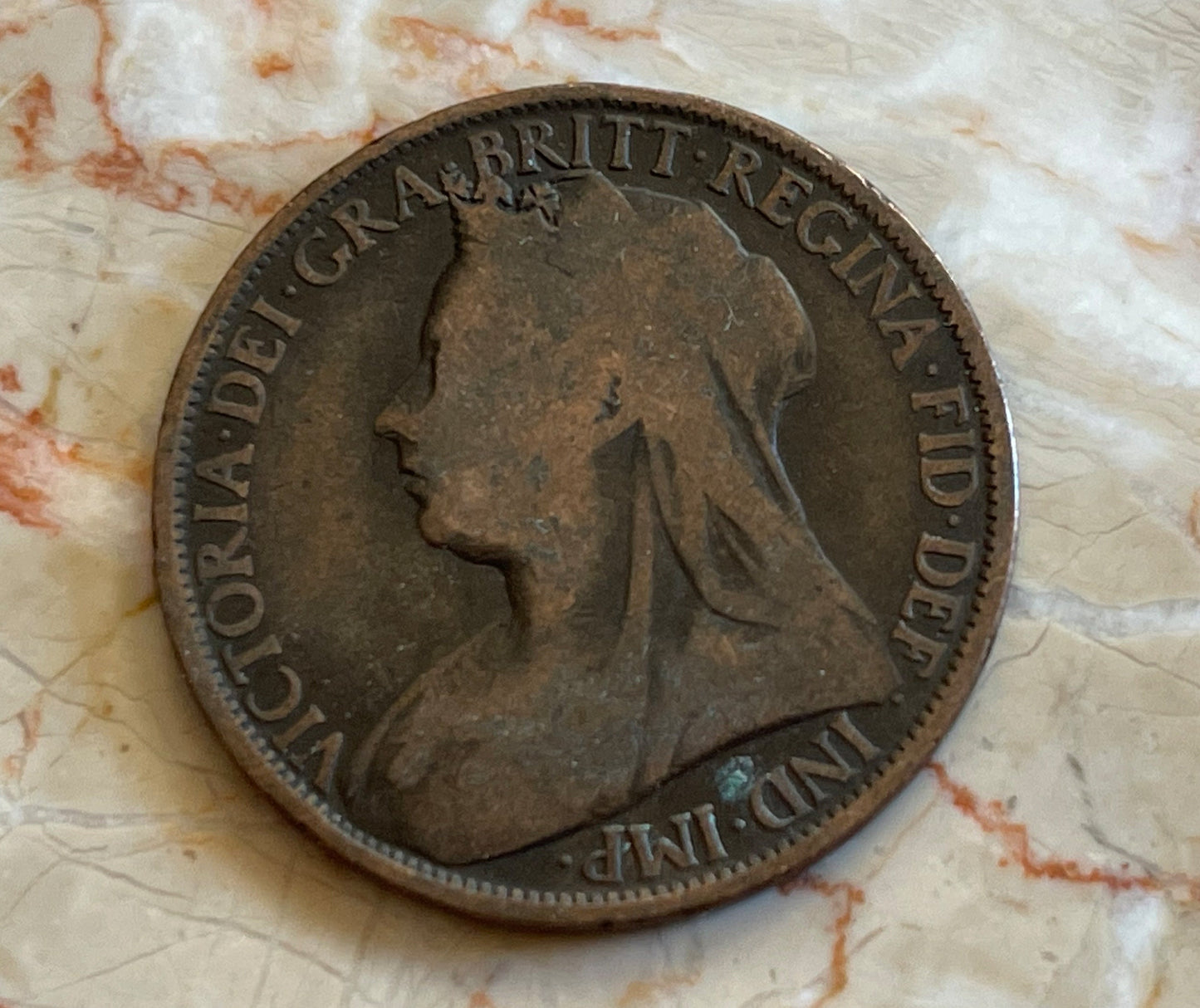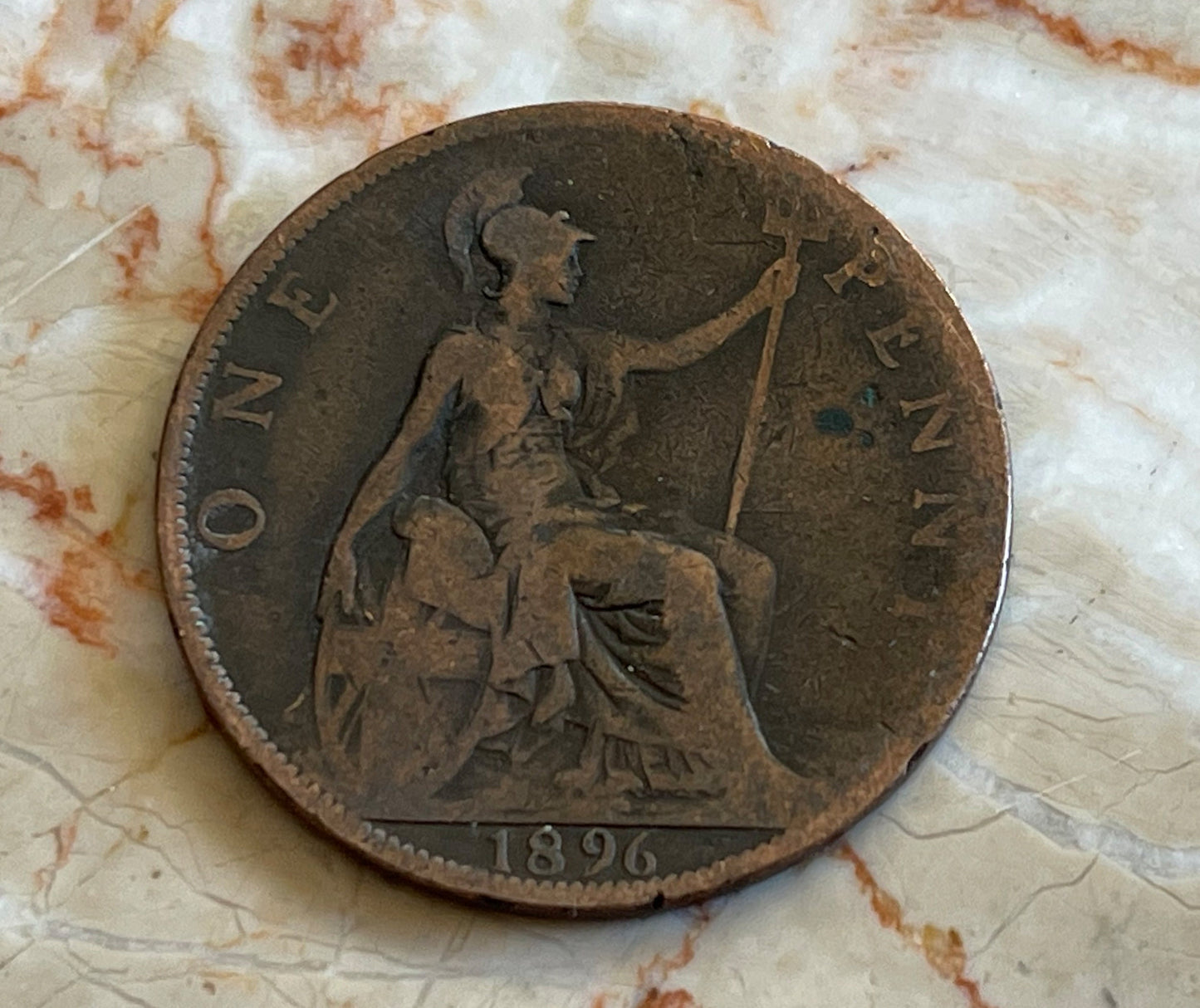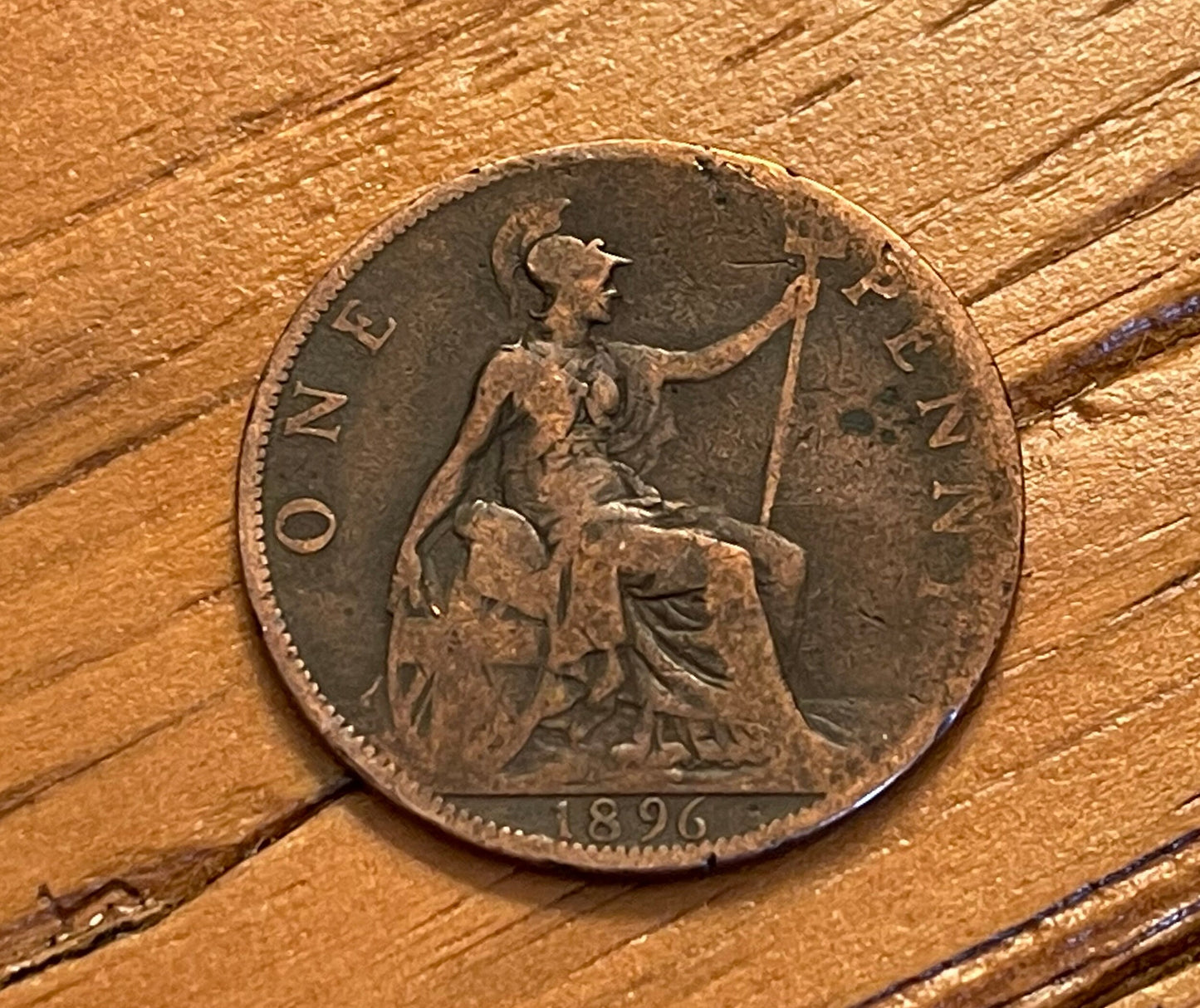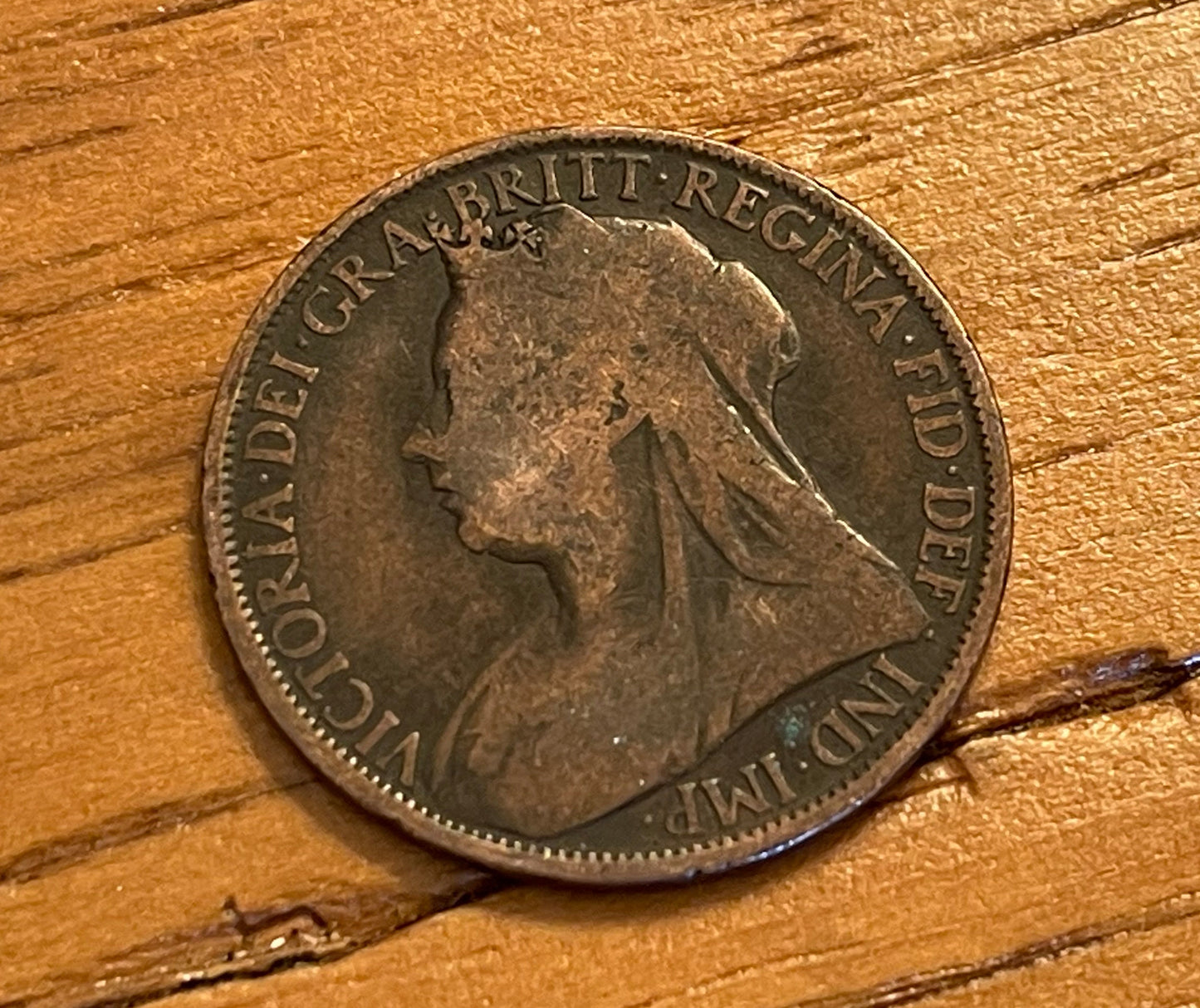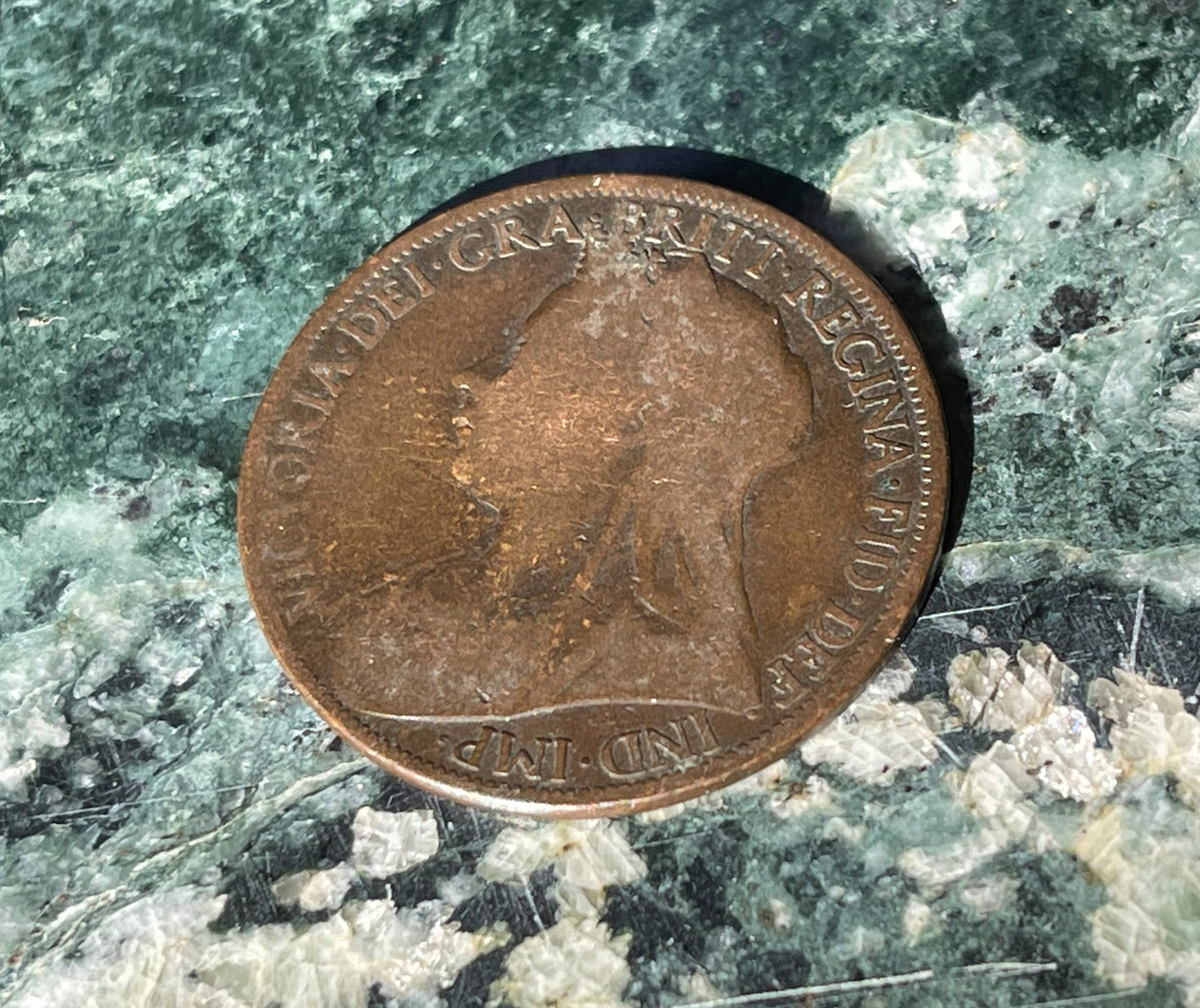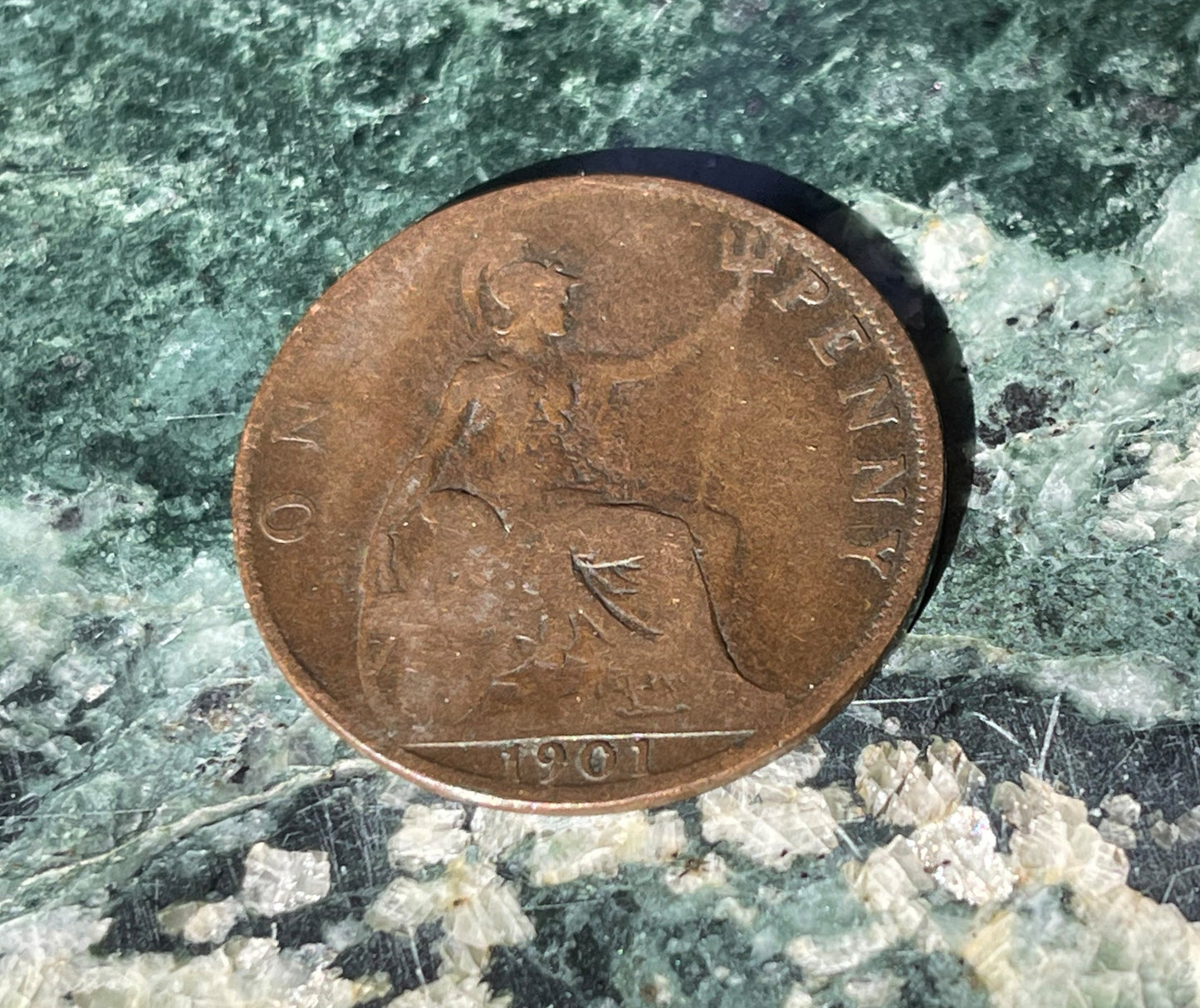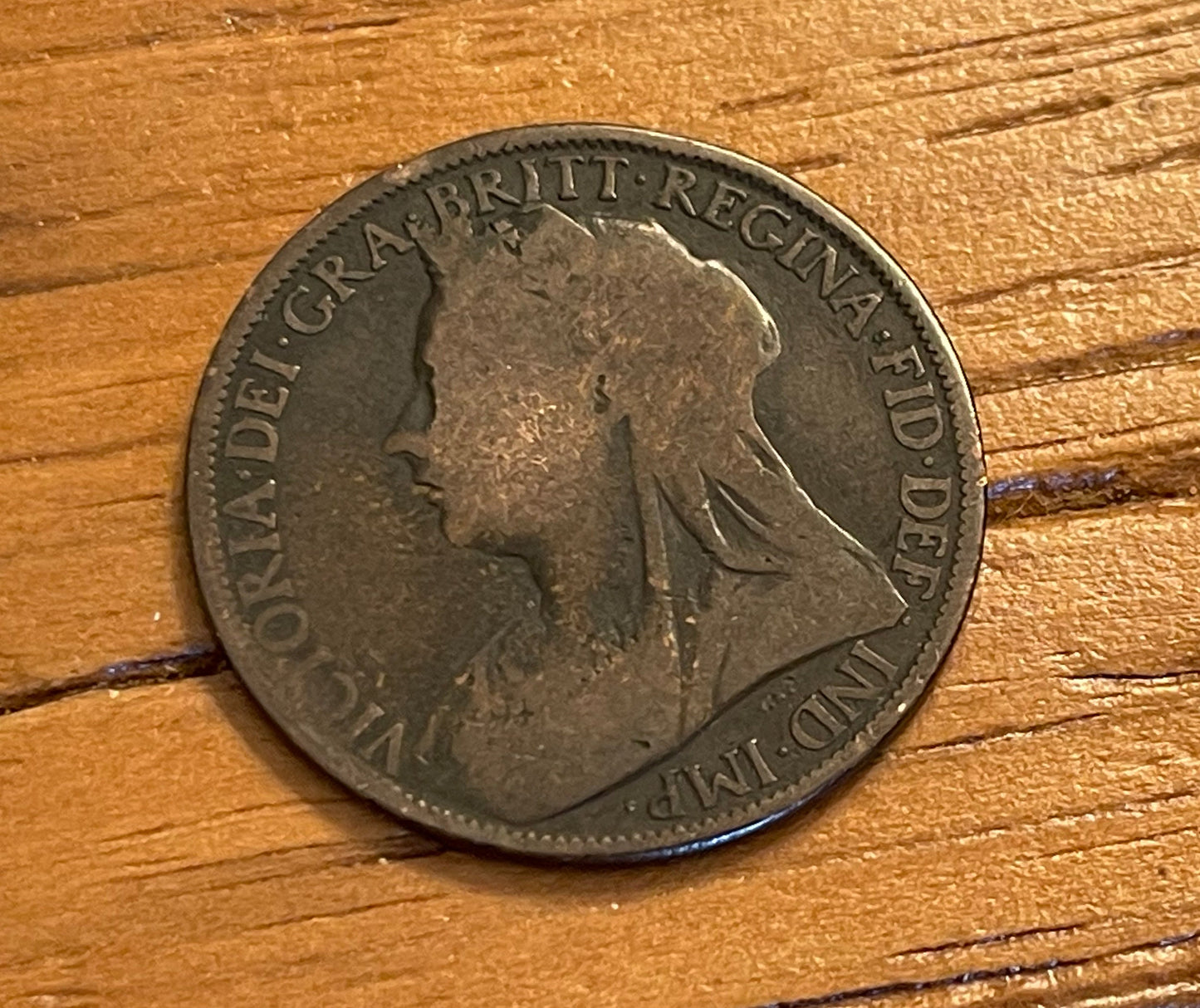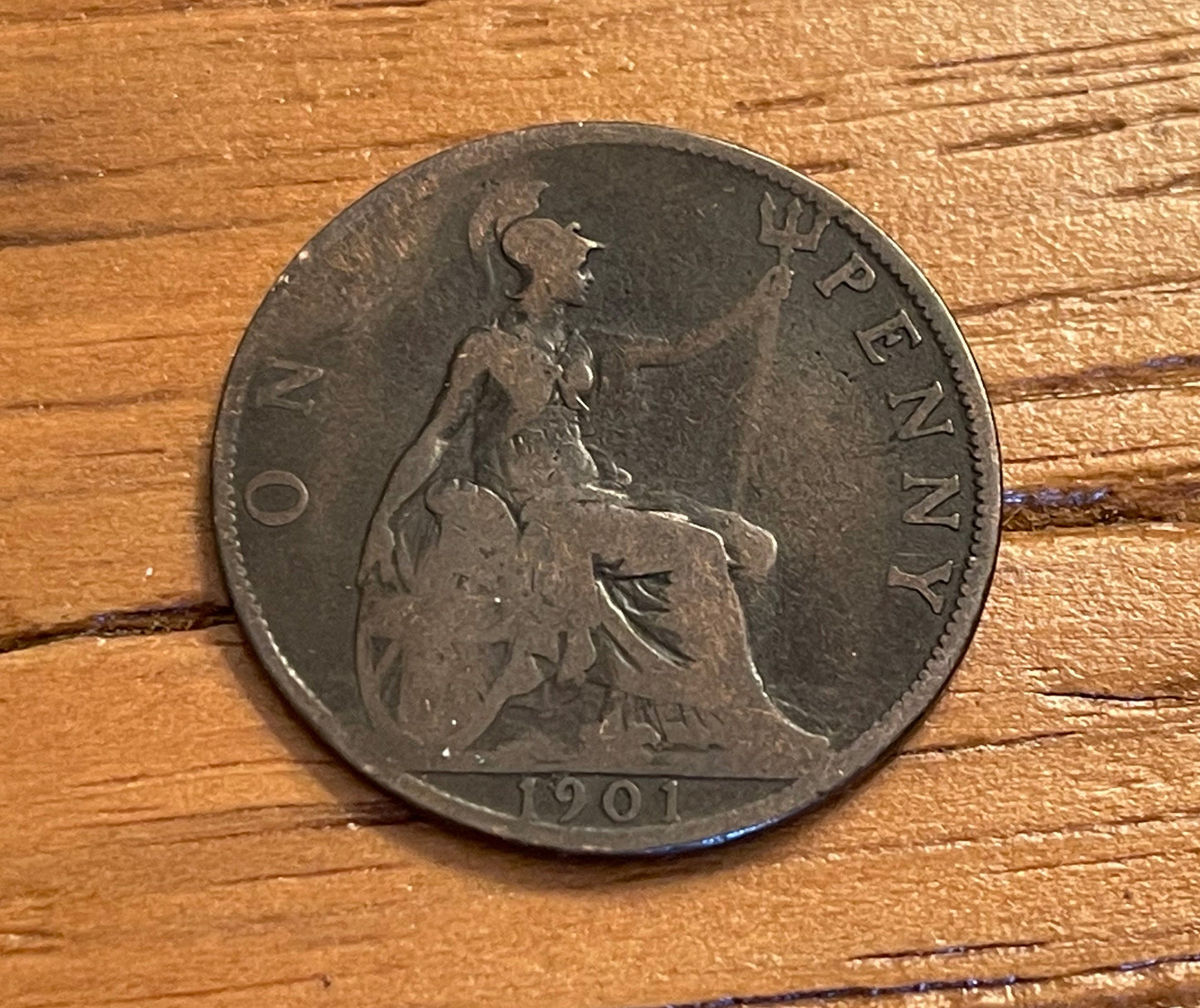 Packaged very nicely. This is my second pu...
Packaged very nicely. This is my second purchase from this shop and I'm definitely going to be ordering again.
The coins were packaged well and shipped q...
The coins were packaged well and shipped quickly
Exactly what I ordered, it's perfect
Exactly what I ordered, it's perfect