Rampant Lion & Stylized Tree 20 Penniä Finland Authentic Coin Money for Jewelry and Craft Making
Regular price
Sale price
$3.33 USD
Unit price
per
Rampant Lion & Stylized Tree 20 Penniä Finland Authentic Coin Money for Jewelry and Craft Making
Obverse: Rampant Lion (from Coat of Arms)
Lettering: SUOMEN TASAVALTA
Translation: Republic Of Finland
Reverse: Distinctive, Stylized Tree, designed by Peippo Uolevi Helle
Lettering: 20 PENNIÄ
Features
Issuer Finland
Period Republic (1919-date)
Type Standard circulation coin
Years 1963-1990
Value 20 Penniä (0.2 FIM)
Currency New markka (1963-2001)
Composition Aluminium-bronze
Weight 4.5 g
Diameter 22 mm
Thickness 1.75 mm
Shape Round
Technique Milled
Orientation Medal alignment ↑↑
Demonetized 28 February 2002
Number N# 1060
References KM# 47, Schön# 54
Wikipedia:
The heraldic lion is quite common in Western Europe, and several European countries incorporate it into their national coats of arms. In Nordic heraldry, the lion is first found in the coat of arms of Denmark in the later part of the 12th century.
Starting in the 13th century, the territory of today's Finland was gradually incorporated into the Swedish kingdom, and this coincided with the period when coats of arms first came into use in northern Europe. The first known use of the lion in Sweden was on the royal seals of Erik Knutsson (died 1216) and Erik Eriksson (1216–50), who used two and three lions on their seal, respectively. The first king of the Folkunga family, Valdemar Birgersson (1239–1302), also used 3 lions on his seal.
Bengt Birgersson, the first Duke of Finland (1254–91, Duke from 1284 until 1291), and Valdemar Magnusson, the second Duke (died 1318, Duke of Finland from 1302 until 1317), both used the later Folkunga coat of arms, which was a crowned lion rampant with three bends sinister, the main difference being that Valdemar's arms had the field strewn with hearts. This version of the arms was quite similar to the modern coat of arms of Finland, but the lion did not yet brandish any weapon.
********
About the designer of the stylized tree:
Wikipedia:
Peippo Uolevi Helle was a Finnish graduate engineer who served as the director of the Mint of Finland from 1948 to 1958. Helle enrolled as a student in 1930 and graduated with a master's degree in engineering in 1936. He served in the Defense Forces from 1939 to 1948 until he was appointed Director of the Mint. In 1959, Helle was charged with counterfeiting, misconduct and embezzlement. According to the indictment, he had illegally struck 75 pence silver coins and one-mark copper coins, as well as a commemorative medal from which he received financial gain for himself. After resigning from the Mint, Helle worked for the agency company Din Oy until 1970.
Share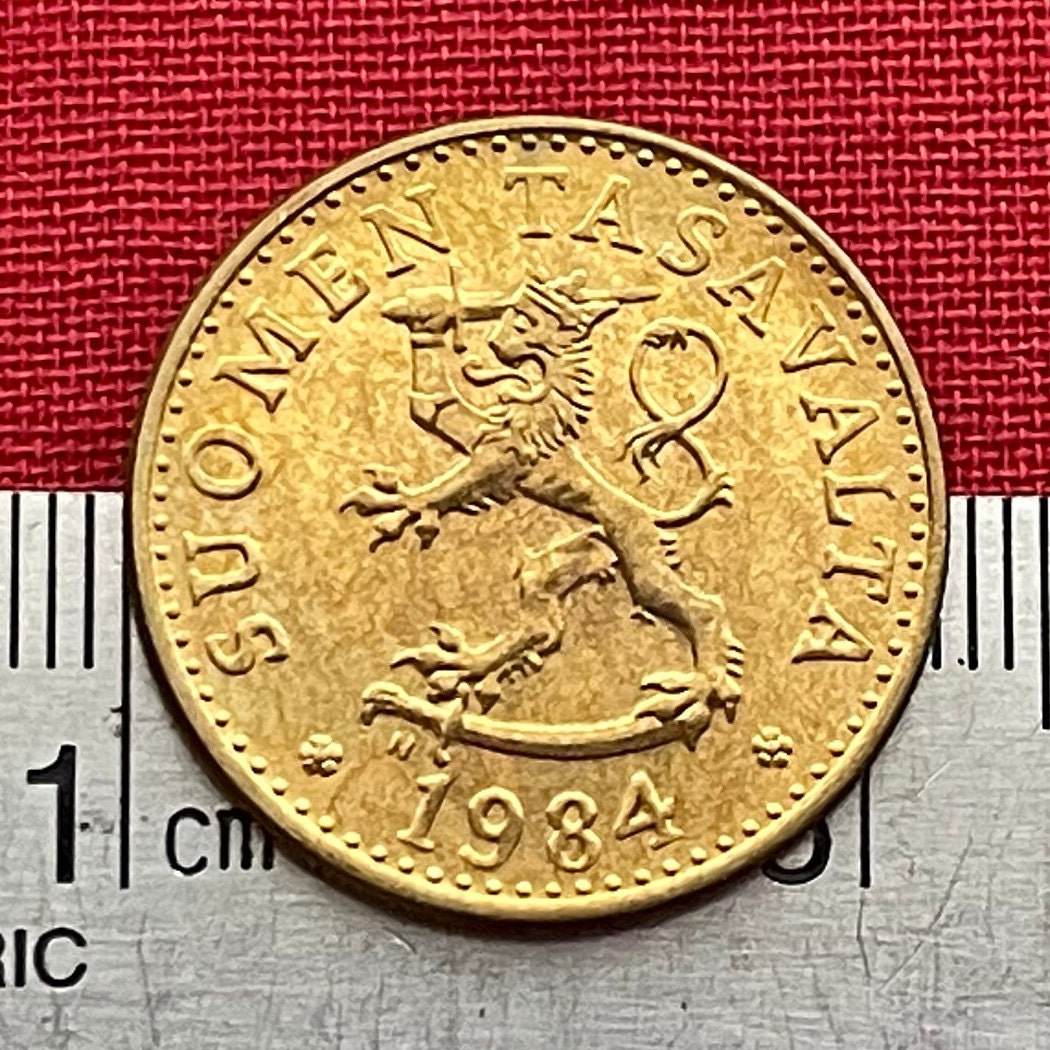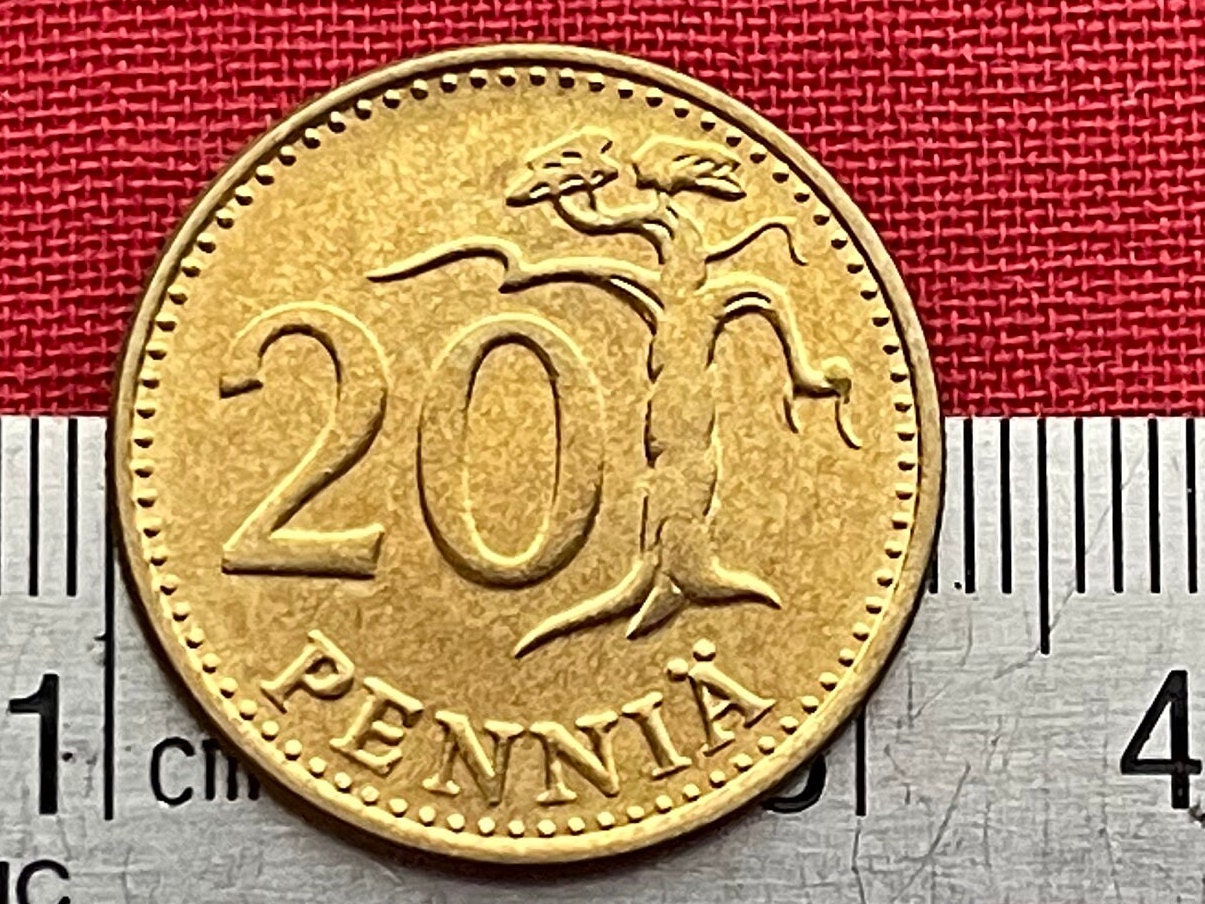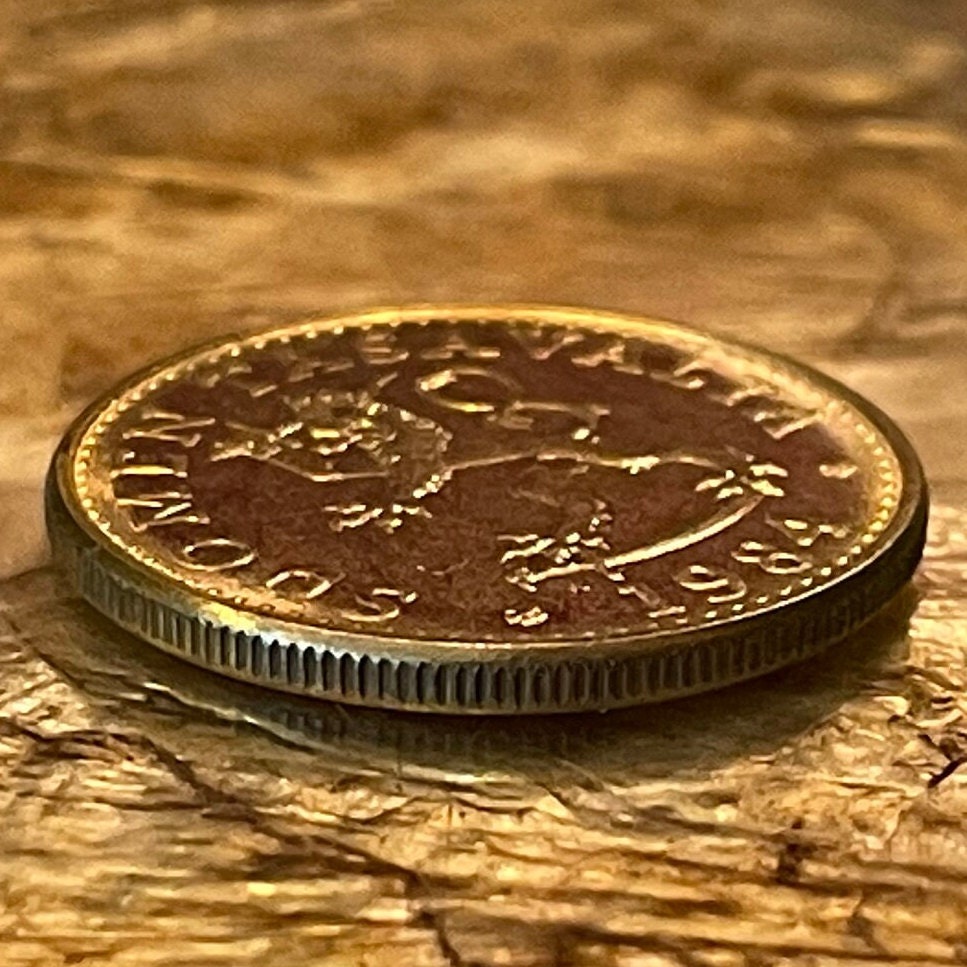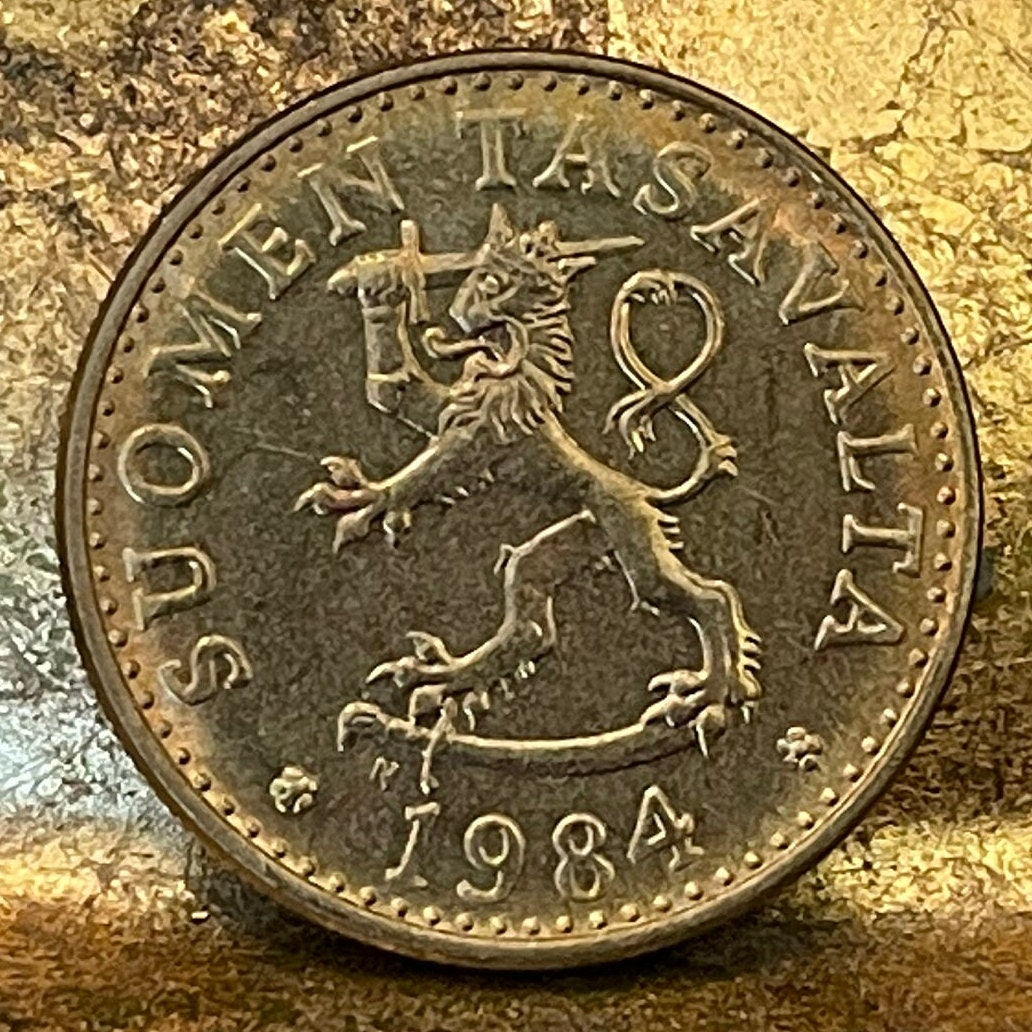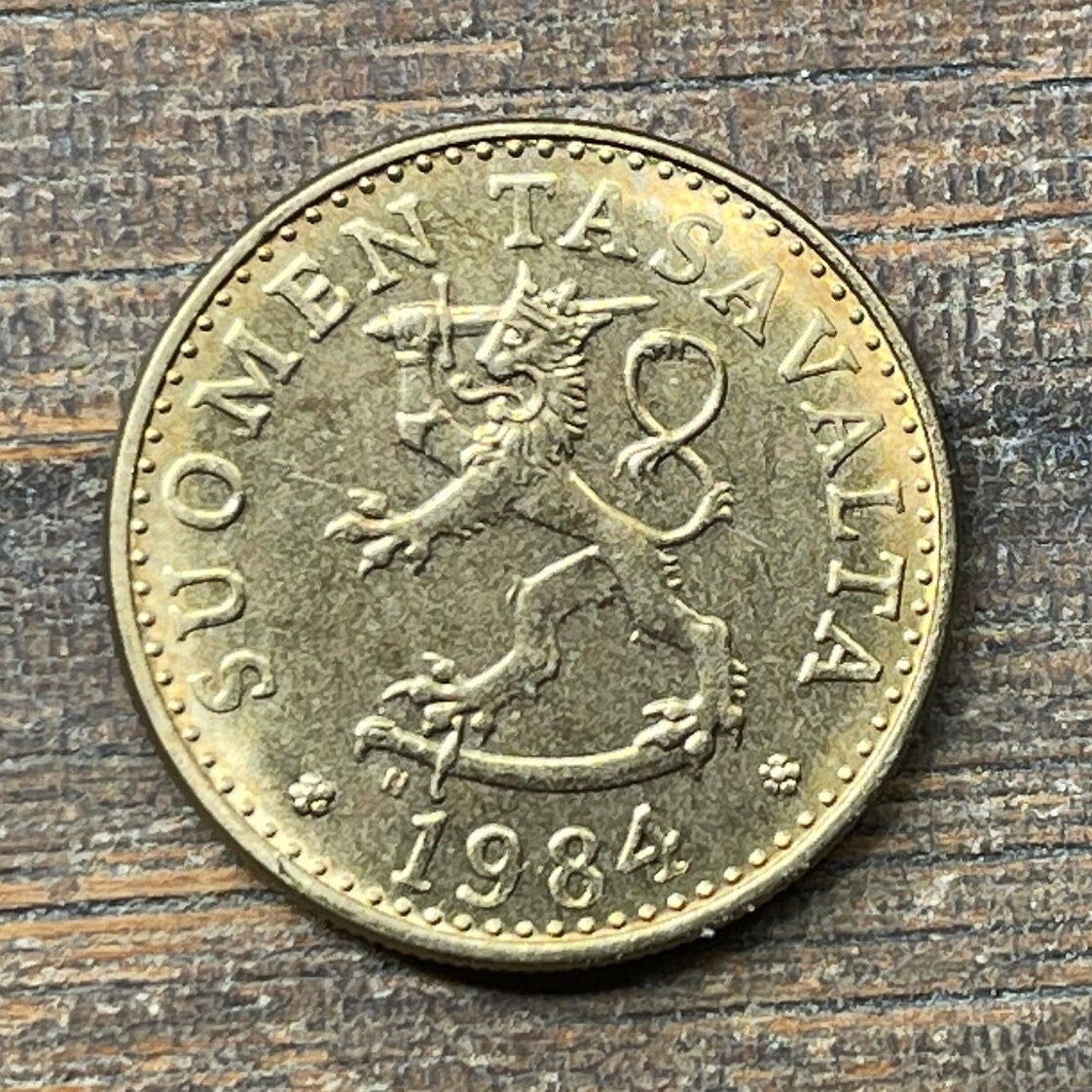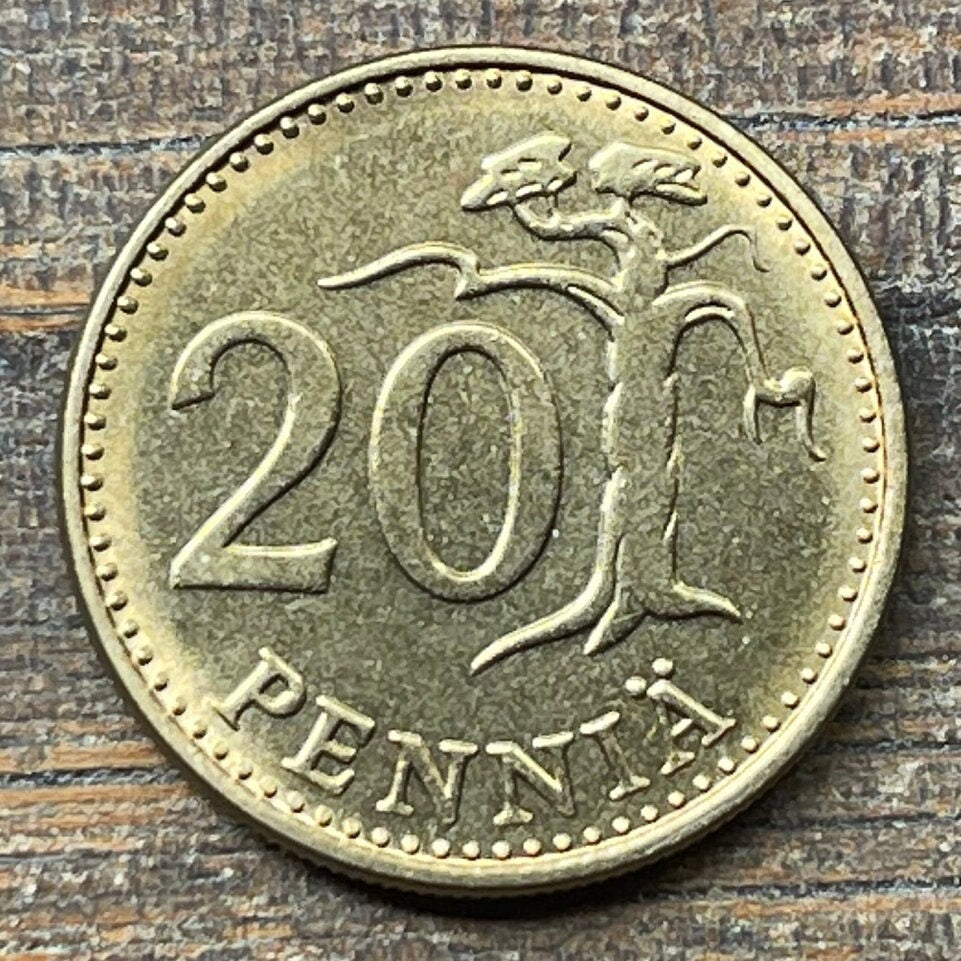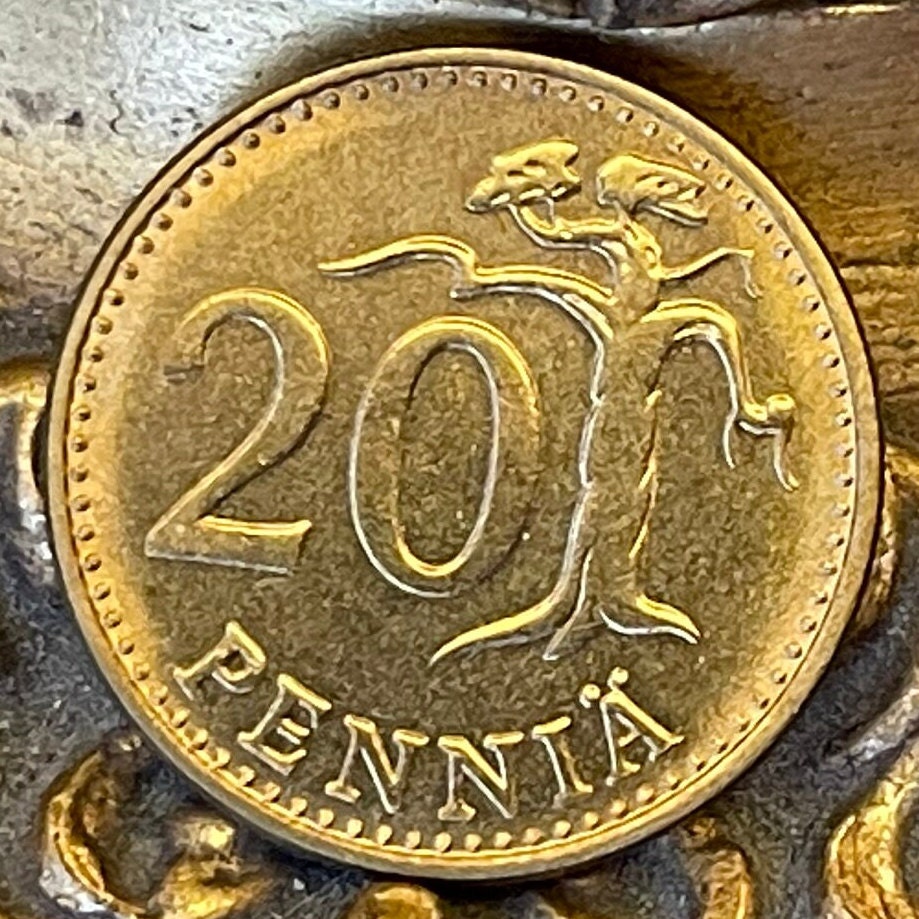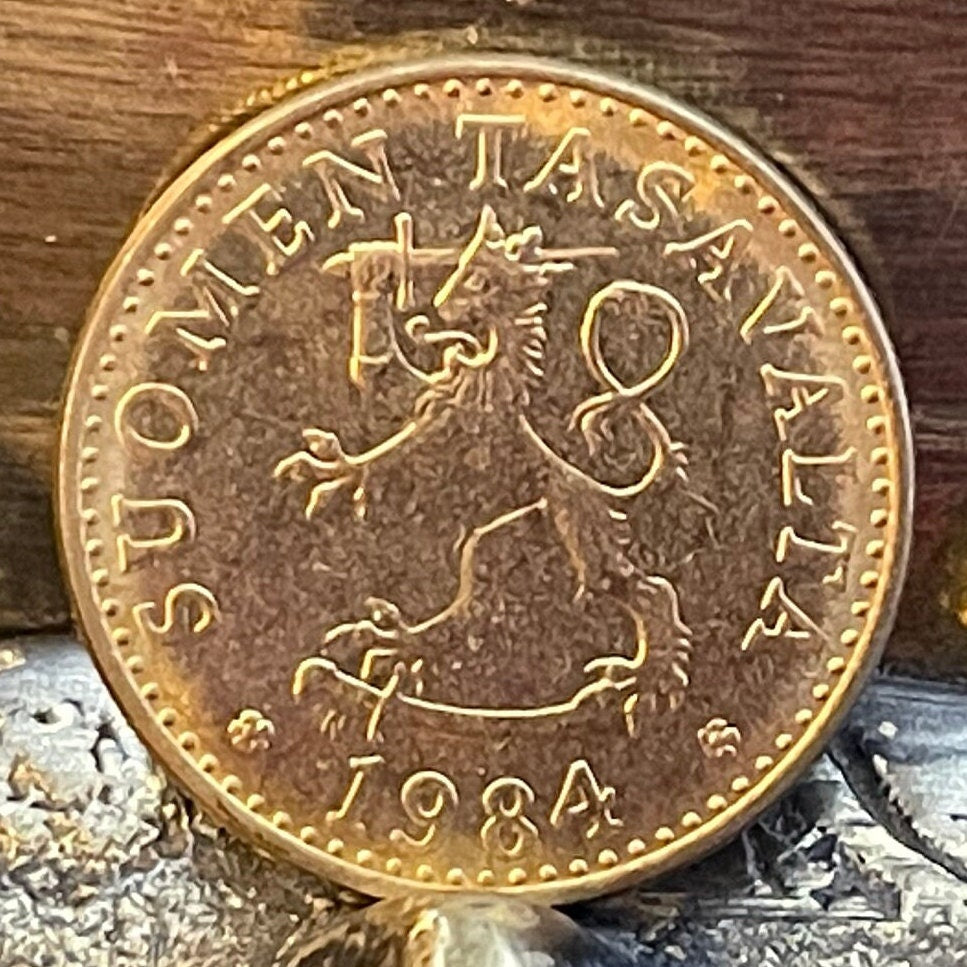 Makes me hungry... as a lion!
Makes me hungry... as a lion!
Beautiful coin! I love the lion design. Th...
Beautiful coin! I love the lion design. The coin is in excellent condition, too. Thank you.