Rhinoceros & Ashoka Lion Capitol India 25 Paise Authentic Coin Money for Jewelry and Craft Making
Regular price
Sale price
$2.28 USD
Unit price
per
Rhinoceros & Ashoka Lion Capitol India 25 Paise Authentic Coin Charm for Jewelry and Craft Making
Reverse
Indian Rhinoceros facing left with the date above
Obverse
Lion Capitol of Asoka above the denomination
Lettering:
भारत INDIA
सत्यमेव जयते
पैसे 25 PAISE
Mythical/Symbolic: Legends of stamping out fires. Legends of aphrodisiacal properties of horn.
Features
Issuer India
Period Republic (1950-date)
Type Standard circulation coin
Years 1988-2002
Value 25 Paise (0.25 INR)
Currency Rupee (decimalized, 1957-date)
Composition Stainless steel
Weight 2.83 g
Diameter 19 mm
Thickness 1.55 mm
Shape Round
Technique Milled
Orientation Medal alignment ↑↑
Demonetized 30 June 2011
Number N# 1610
References KM# 54, Schön# 214
Wikipedia:
The Indian rhinoceros, or greater one-horned rhinoceros, (Rhinoceros unicornis) has a single horn 20 to 60 cm long. It is nearly as large as the African white rhino. Its thick, silver-brown skin folds into the shoulder, back, and rump, giving it an armored appearance. Its upper legs and shoulders are covered in wart-like bumps, and it has very little body hair. Grown males are larger than females in the wild, weighing from 2,500–3,200 kg (5,500–7,100 lb). Shoulder height is 1.75–2.0 m (5.7–6.6 ft). Females weigh about 1,900 kg (4,200 lb) and are 3–4 m (9.8–13 ft) long. The record-sized specimen was approximately 4,000 kg (8,800 lb).[20]
Indian rhinos once inhabited many areas ranging from Pakistan to Myanmar and maybe even parts of China. However, because of human influence, they now exist in only several protected areas of India (in Assam, West Bengal, and a few pairs in Uttar Pradesh) and Nepal, plus a pair in Lal Suhanra National Park in Pakistan reintroduced there from Nepal. They are confined to the tall grasslands and forests in the foothills of the Himalayas. Two-thirds of the world's Indian rhinoceroses are now confined to the Kaziranga National Park situated in the Golaghat district of Assam, India.
*****
Wikipedia:
The Lion Capital of Ashoka is a sculpture of four Asiatic lions standing back to back, on an elaborate base that includes other animals. A graphic representation of it was adopted as the official Emblem of India in 1950. It was originally placed on the top of the Ashoka pillar at the important Buddhist site of Sarnath by the Emperor Ashoka, in about 250 BCE during his rule over the Maurya Empire. The pillar, sometimes called the Aśoka Column, is still in its original location, but the Lion Capital is now in the Sarnath Museum, in the state of Uttar Pradesh, India. Standing 2.15 metres (7 feet) high including the base, it is more elaborate than the other very similar surviving capitals of the pillars of Ashoka bearing the Edicts of Ashoka that were placed throughout India several of which feature single animals at the top; one other damaged group of four lions survives, at Sanchi.
The capital is carved out of a single block of polished sandstone, and was always a separate piece from the column itself. It features four Asiatic Lions standing back to back. They are mounted on an abacus with a frieze carrying sculptures in high relief of an elephant, a galloping horse, a bull, and a lion, separated by intervening spoked chariot-wheels. The whole sits upon a bell-shaped lotus. The capital was originally crowned by a 'Wheel of Dharma' (Dharmachakra popularly known in India as the "Ashoka Chakra"), with 32 spokes, of which a few fragments were found on the site. A 13th-century replica of the Sarnath pillar and capital in Wat Umong near Chiang Mai, Thailand built by King Mangrai, preserves its crowning Ashoka Chakra or Dharmachakra. The wheel on the capital, below the lions, is the model for the one in the flag of India.jai hind
*****
Wikipedia (more about Rhinoceros):
Greek historian and geographer Agatharchides (2nd century BC) mentions the rhinoceros in his book On the Erythraean Sea.
Albrecht Dürer created a famous woodcut of a rhinoceros in 1515, based on a written description and brief sketch by an unknown artist of an Indian rhinoceros that had arrived in Lisbon earlier that year. However, Dürer never saw the animal itself and, as a result, Dürer's Rhinoceros is a somewhat inaccurate depiction. Rhinoceros are depicted in the Chauvet Cave in France, pictures dated to 10,000–30,000 years ago.
There are legends about rhinoceroses stamping out fire in Burma, India, and Malaysia. The mythical rhinoceros has a special name in Malay, badak api, wherein badak means rhinoceros, and api means fire. The animal would come when a fire was lit in the forest and stamp it out. There are no recent confirmations of this phenomenon. This legend was depicted in the film The Gods Must Be Crazy (1980), which shows an African rhinoceros putting out two campfires.
Rhinoceros horns, unlike those of other horned mammals, (which have a bony core), consist only of keratin, similar to human hair and nails. Rhinoceros horns are used in traditional medicines in parts of Asia, and for dagger handles in Yemen and Oman. Esmond Bradley Martin has reported on the trade for dagger handles in Yemen. In Europe, it was historically believed that rhino horns could purify water and could detect poisoned liquids, and likely as an aphrodisiac and an antidote to poison.
It is a common misconception that rhinoceros horn in powdered form is used as an aphrodisiac or a cure for cancer in Traditional Chinese Medicine as Cornu Rhinoceri Asiatici (犀角, xījiǎo, "rhinoceros horn"); no TCM text in history has ever mentioned such prescriptions. In Traditional Chinese Medicine (TCM), rhino horn is sometimes prescribed for fevers and convulsions, a treatment not supported by evidence-based medicine: this treatment has been compared to consuming fingernail clippings in water. In 1993, China signed the CITES treaty and removed rhinoceros horn from the Chinese medicine pharmacopeia, administered by the Ministry of Health. In 2011, the Register of Chinese Herbal Medicine in the United Kingdom issued a formal statement condemning the use of rhinoceros horn. A growing number of TCM educators are also speaking out against the practice, although some TCM practitioners still believe that it is a life-saving medicine.
The Vietnamese are the biggest consumers of rhino horn, and their demand drives most of the poaching, which has risen to record levels. The "Vietnam CITES Management Authority" has claimed that Hanoi recently experienced a 77% drop in the usage of rhino horn, but National Geographic has challenged these claims, noticing that there was no rise in the numbers of criminals who were apprehended or prosecuted. South African rhino poaching's main destination market is Vietnam. An average sized horn can bring in as much as a quarter of a million dollars in Vietnam and many rhino range states have stockpiles of rhino horn.
Share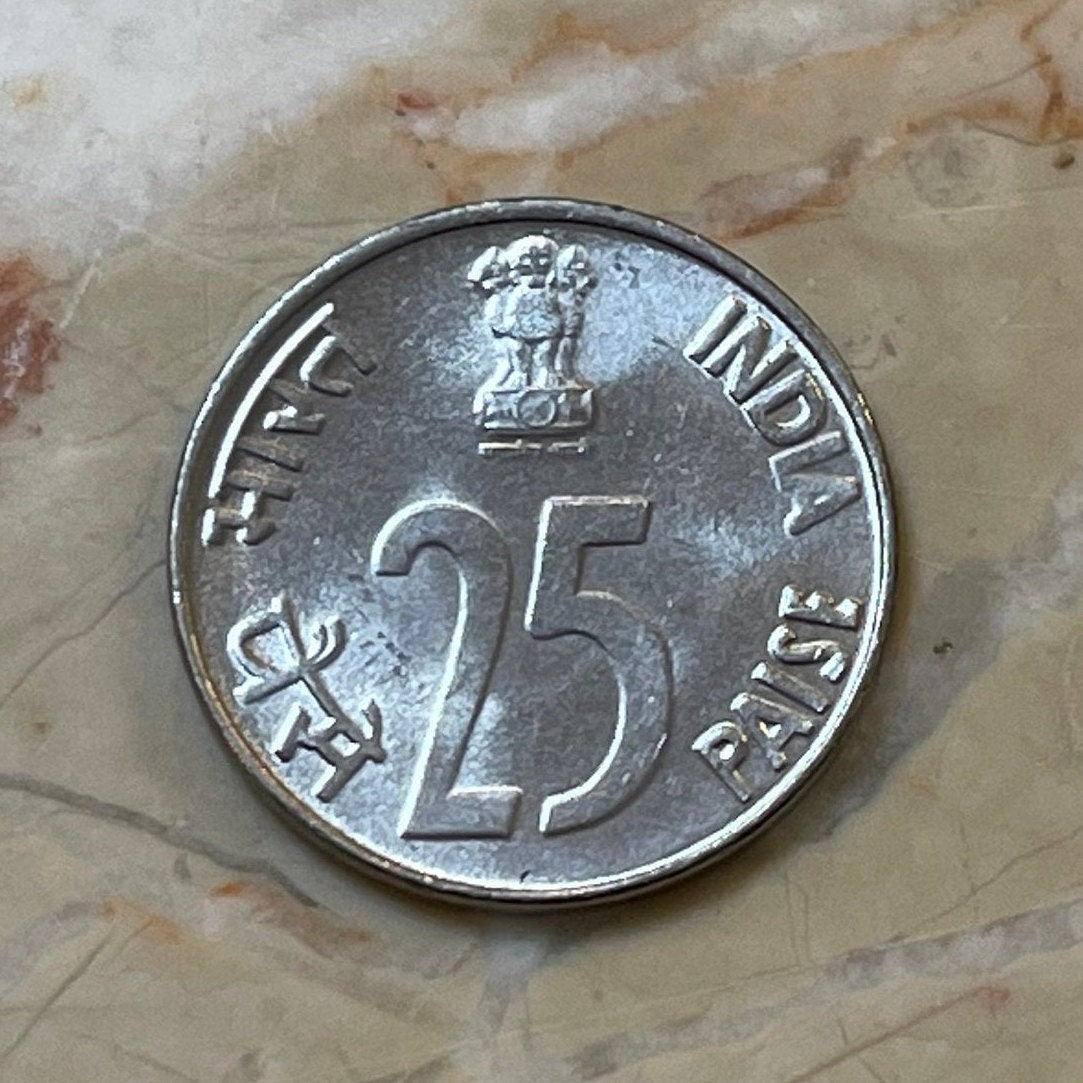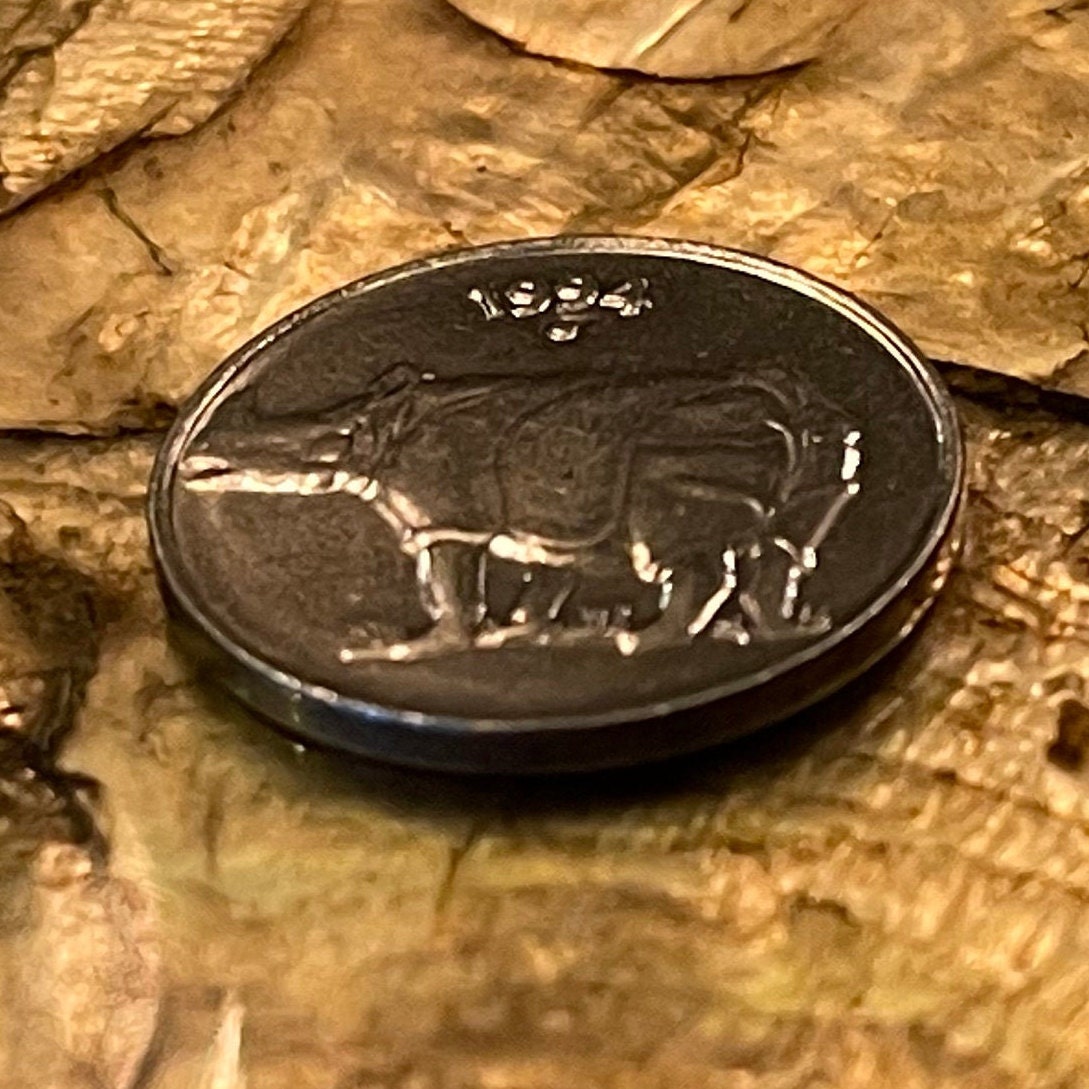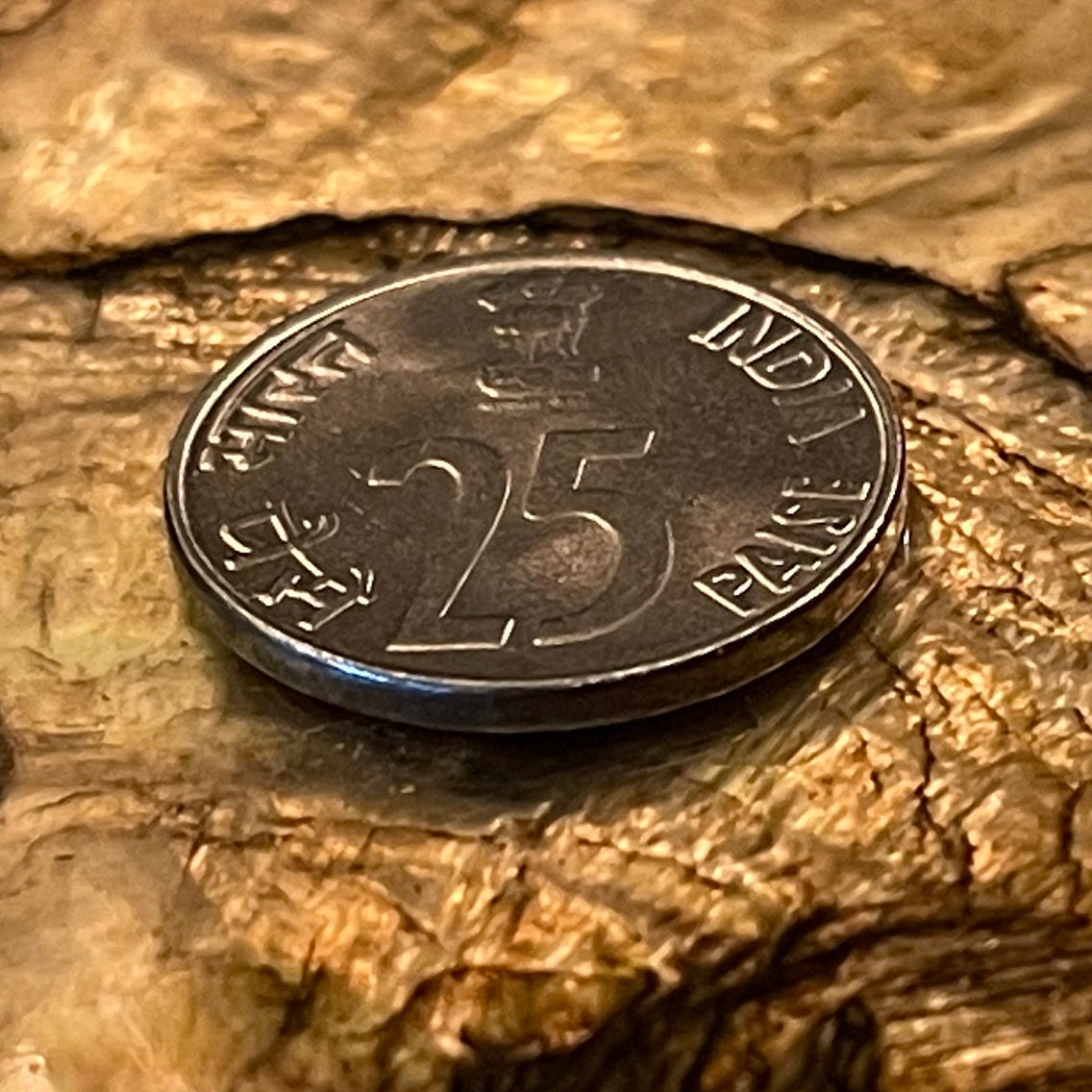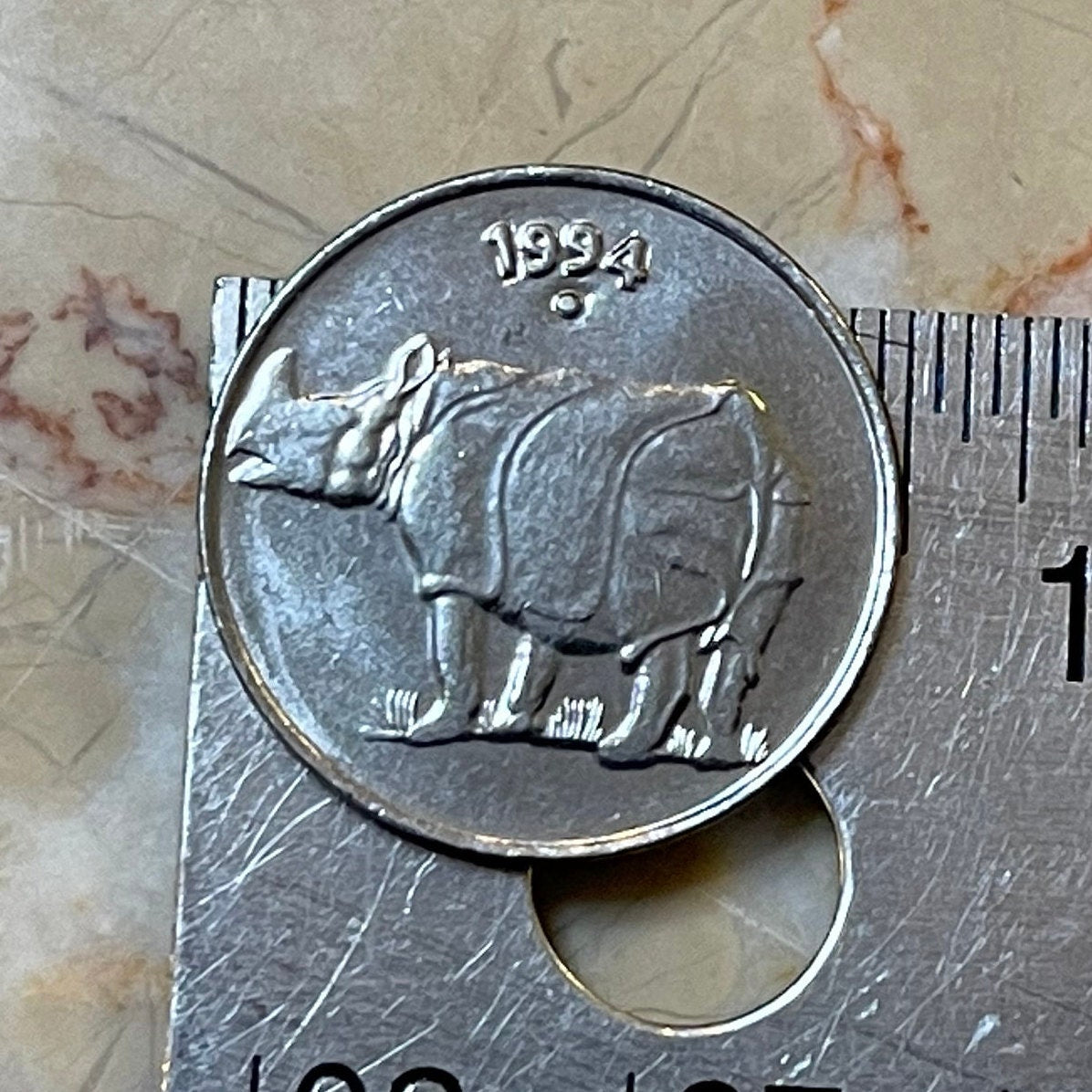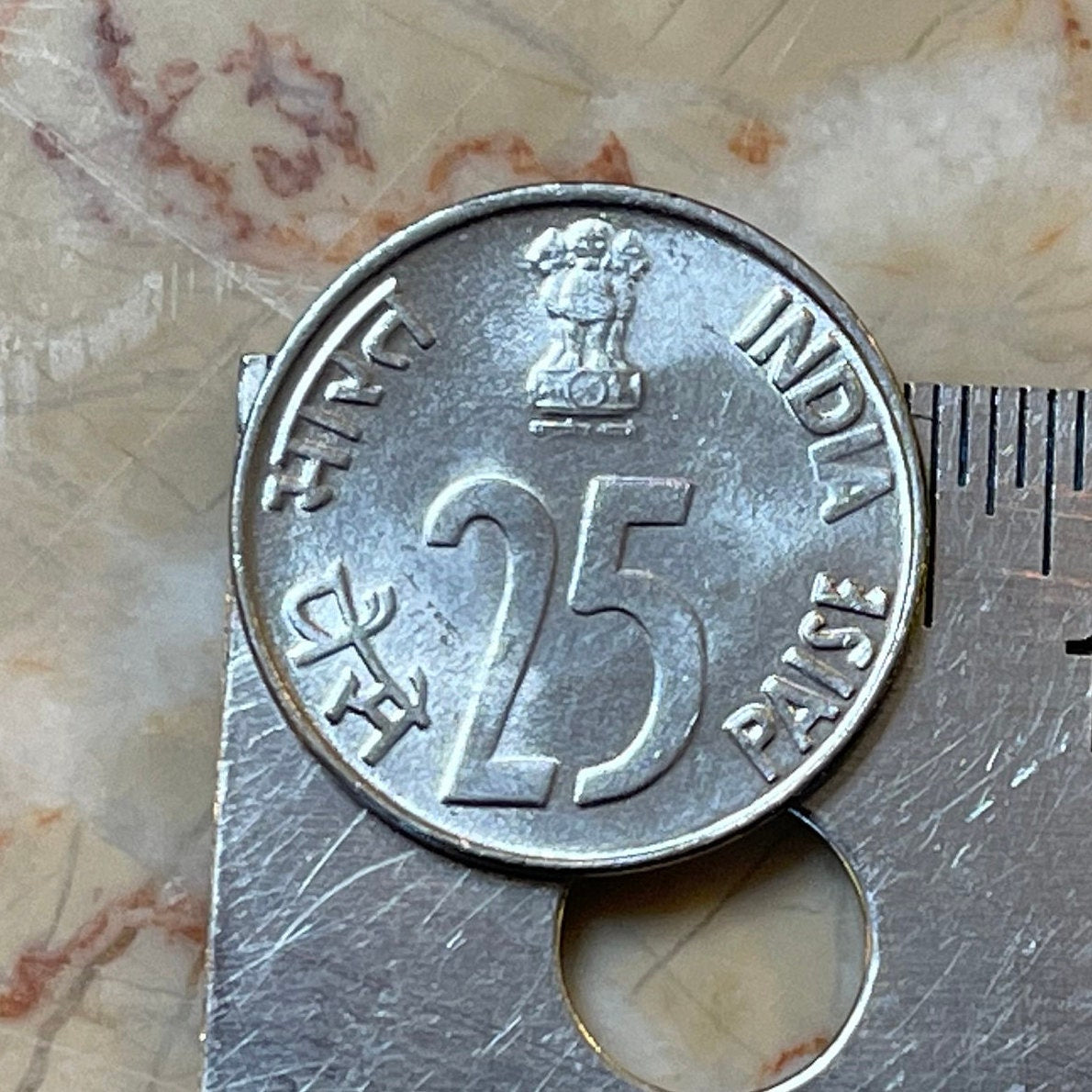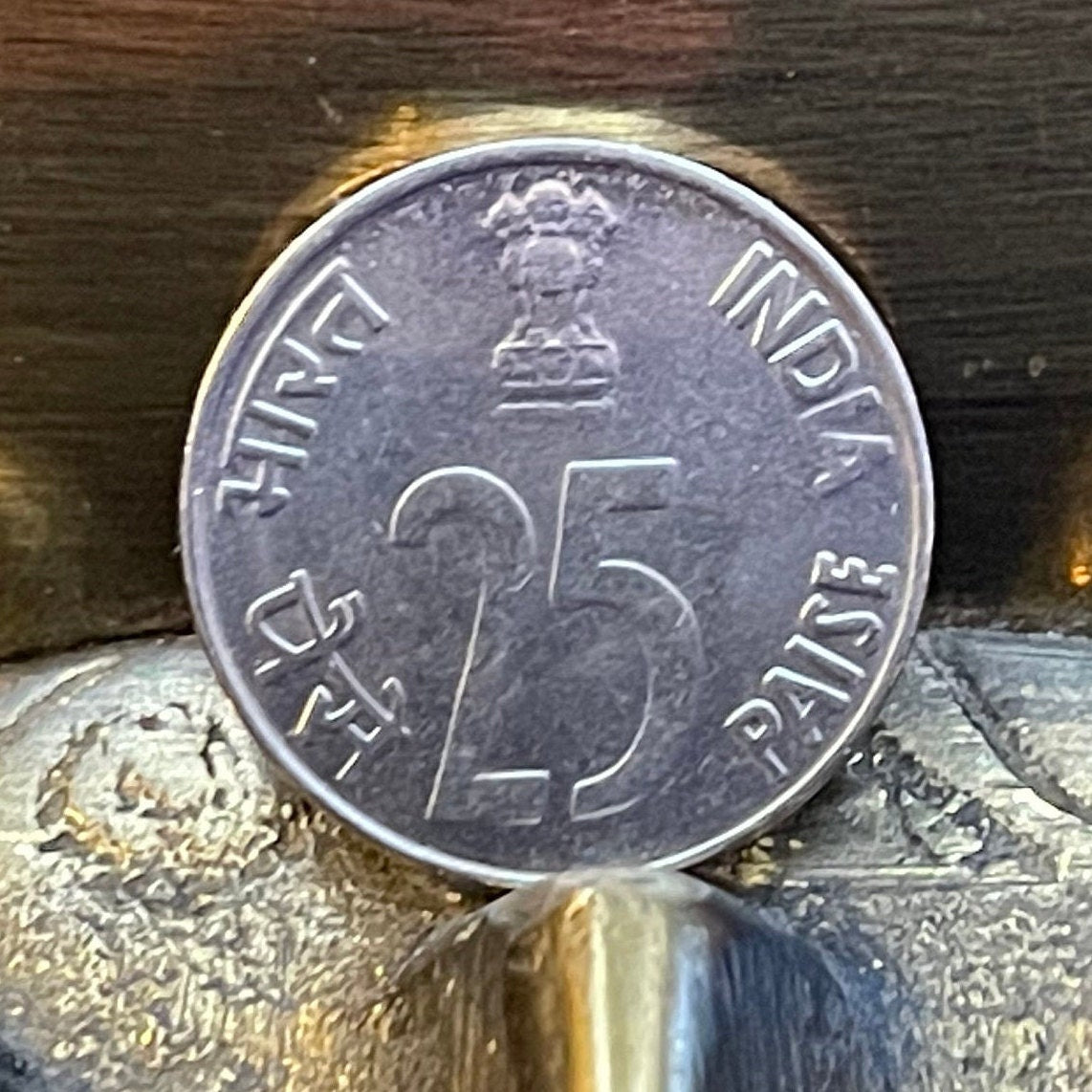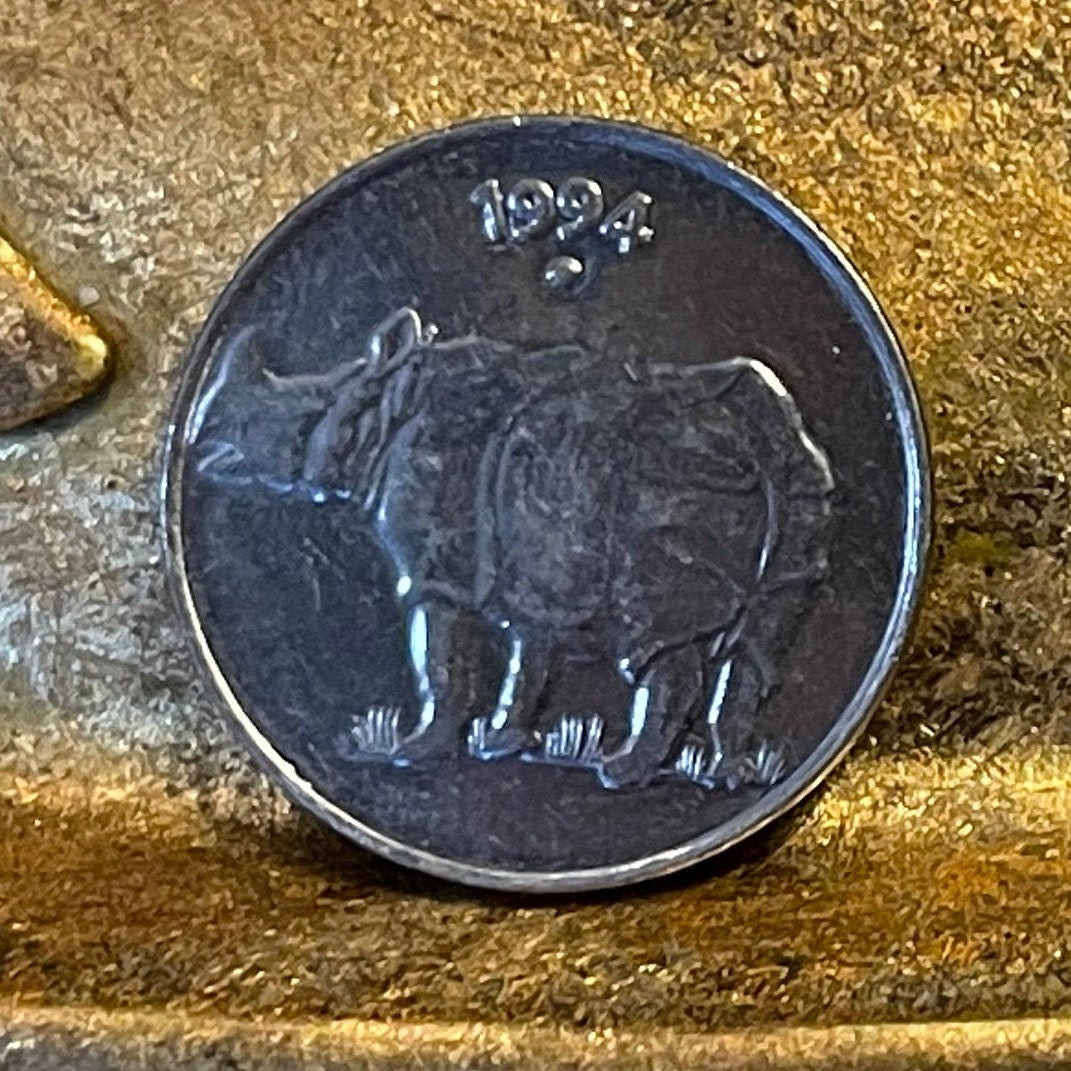 5 stars review from Laurel
5 stars review from Laurel
4 stars review from Kenneth
4 stars review from Kenneth
super coins, thanks very much!
super coins, thanks very much!
very nice, a wonderful gift for a rhinocer...
very nice, a wonderful gift for a rhinoceros 🦏 lover...
thanks for the quick turnaround on my orde...
thanks for the quick turnaround on my order! and for placing the coins in protectors.. my grandkids will have fun with this world animals set! (me too!)